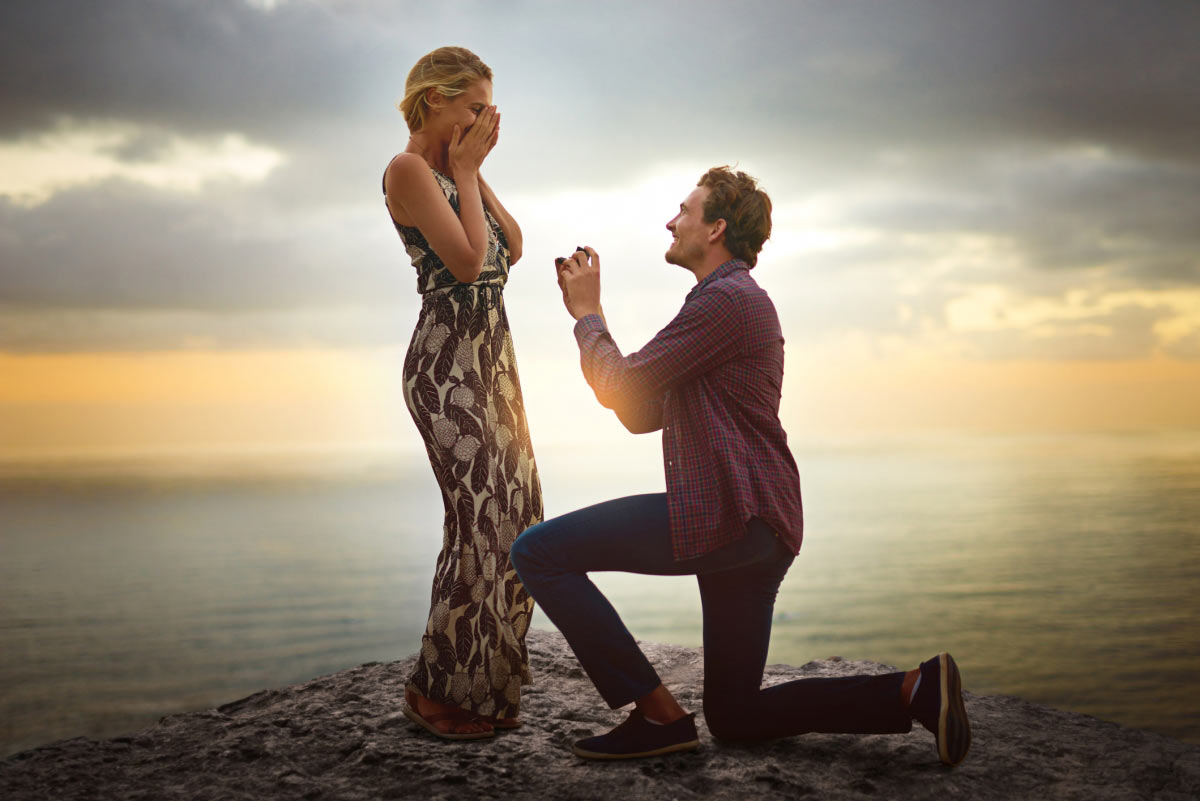 How to plan a wedding
Article Published: Friday 20th September, 2019 - 9:27am
---
GETTING STARTED

Congratulations! You've just got engaged and are indulging in the warm, fuzzy feeling and celebratory bottles of Champagne, as you should! Take some time to soak up the love and excitement and then, when you're ready, here's all you need to know about how to plan a wedding.

Bear in mind, not all of these will be relevant to every person - so just think of it as a handy list to get you started in your wedding-planning journey.


LEGALS
The main rules for a wedding in Cornwall and Devon are that opposite and same-sex couples can legally marry if they are over 18 (or over-16 with parental consent), and have a civil or religious ceremony in a registered or approved premises.


Religious ceremony:
For all religious marriages except the Church of England, you must give notice to the Registrar. If you are planning to marry in a Church of England church, you do not need to give notice to a Registrar, but instead banns (a notice of the proposed marriage) can be read on three Sundays before the ceremony in the church where it has been agreed the marriage can take place. In some cases, the vicar may advise that you need to apply to the Church of England for a licence instead of using the banns procedure. As soon as you identify the church or religious setting you'd like to marry in, ask them what is required.


Civil ceremony: 

This can include the Register Office, or a licensed premises (a venue that holds a wedding licence). Both of these require a Registrar to be present. Note that 28 days notice must be given to the Register Office before the marriage can take place. Both partners must be resident for seven days in England or Wales before notice is given (making a total of 35 days you must both be in the country before your wedding)

Follow the links below to find and contact your local Register Office to make an appointment.

Register Offices in Devon Register Offices in Cornwall:


Some wedding venues may not hold a marriage licence. This means you will have to have your legal ceremony either at a Register Office or church beforehand; then there is nothing to stop you having a non-legal ceremony with a celebrant at the venue.
For more information on the legals of your wedding ceremony and getting married:
 www.citizensadvice.org.uk/family/living-together-marriage-and-civil-partnership/getting-married


BUDGET
This is arguably the most important thing you and your partner need to decide on. You might be desperate to get to the more exciting decisions such as the dress or the cake, but setting a budget is crucial - and will stop you falling in love with something or somewhere that's out of your price range. Take into consideration whether you'll have any contributions from family members, which things are non-negotiable to you, and how much time you'll have to save up. There's no right or wrong answer here, so assess and decide how much you're both willing to spend without getting into serious debt.

Read our Money Matters article


VENUE
We're lucky in Cornwall and Devon that there's a plethora of stunning venues, to suit any style and budget. Firstly, decide whether to have separate locations for the ceremony and the reception, and then do some research online to make a shortlist, before you call to get more information on pricing and availability.

Wedding Venues Southwest Wedding Venues Cornwall Wedding Venues Devon


DATE
Decide on a rough date or month, as you'll be asked about it when making enquiries with venues, churches and suppliers. Try not to set a date in stone until you've spoken to venues and/or important family members. Choosing a season will help you with picking a venue and a theme.

Read our Choosing a Date article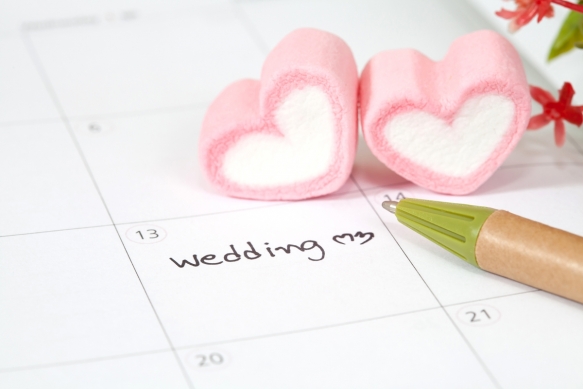 GUEST LIST
Sit down and write a list of everybody you would like to invite in an ideal world. You'll probably be surprised at how many people make the list; so have a think about whether they'll all make the cut, or you'll invite some just to the evening. Also discuss whether guests will be allowed to bring 'plus ones' or not. Remember that the number of guests will determine the size of your venue and the cost of the wedding.

Read our Guest List article


WEDDING PARTY
As soon as you're engaged, people will start wondering who's made the cut as your bridesmaid/best man/bridal party. Think and decide for definite before you tell anyone, as it's not something you can go back on, and then once you've asked them, have a discussion about outfits, hen parties and finances.

Read our Choosing Your Bridesmaids article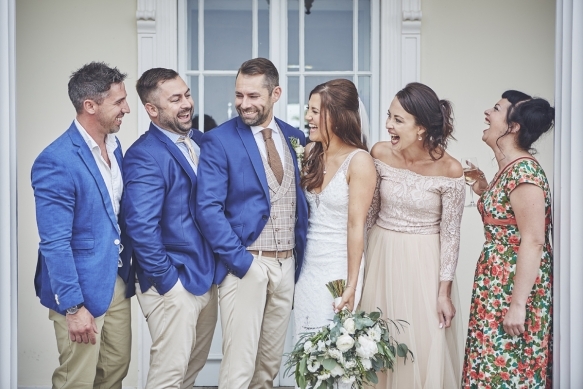 Nova Wedding Photography


DECOR
Immerse yourself in wedding ideas and inspiration to your heart's content. Wedding magazines, blogs, Pinterest, wedding fairs - they'll all help you come up with ideas for a style or theme that will complement your personalities.

Wedding Stylists and Decor Hire Directory Reception Styling Ideas


DRESS
Have a look at wedding magazines and websites for ideas and inspiration. Visit bridal boutiques to try on gowns but try not to go with too strict an idea of what you want - so often, brides choose something totally different to what they first thought they'd like to wear. If you're having a dress made or altered, you'll need to schedule time for at least three fittings, so contact bridal shops with any questions you have about timelines as soon as possible. Veil and accessory shopping can be postponed until after you've found The Dress.

Dress Stockists Dress Inspiration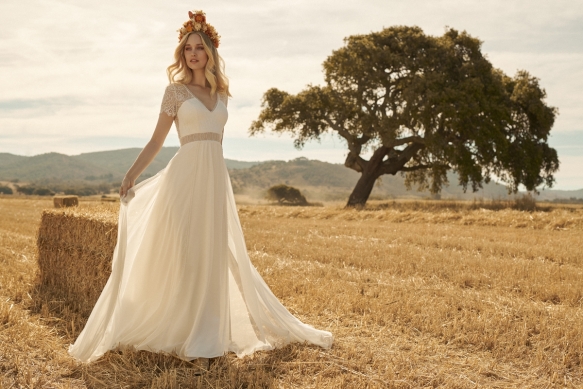 GROOM'S OUTFIT
The groom himself will usually take the lead on this, but have a discussion about whether you're going to have a colour scheme or theme that he should consider when shopping!


Grooms Wear Stockists


PHOTOGRAPHY & VIDEOGRAPHY
Decide whether you want a photographer, a videographer, or both, and then start researching. There's a huge amount of talent down here in the south-west, so once you've found someone whose style you love, arrange to meet so you can check that you 'click'. Also consider whether you want something like a photo booth, Polaroid or disposable cameras too.

Read Our Wedding Photography Guide Wedding Photographers Wedding Videographers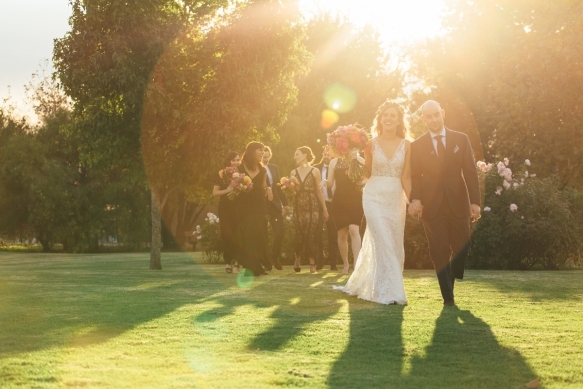 South Weds Wedding Photography


MUSIC
What should be playing as you walk down the aisle? During dinner? To get the party started in the evening? Start writing a list of songs you love - and those you definitely don't want playing - and look into whether you want a performer or a sound system. If possible, attend gigs of potential acts to see how they sound and act in front of lots of people.

Read Our Guide on Choosing a Wedding Band How to Choose Your First Dance Song


ENTERTAINMENT
As well as bands, singers and DJs, consider whether you'd like other elements to keep your guests entertained, such as aerial displays, casinos and fireworks to magicians, artists and fortune-tellers!

Entertainment Directory


MARQUEE
If your venue has outdoor space and you'd like a marquee, begin researching the types available. From wooden frames and canvas tipis to sperry tents and traditional marquees, you'll be able to find something to suit your landscape.

Read Our Guide on Marquee Weddings Wedding Marquee Suppliers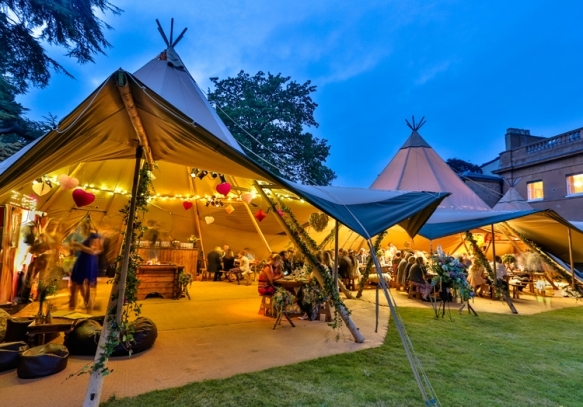 World Inspired Tipis

FLOWERS
Be it a bridal bouquet, a delicately woven flower crown or an archway adorned with florals, chances are you'll want some blooms at your wedding. Once you've decided on a theme or style for your big day, contact some florists for quotes and availability to help you blossom.

Read Our Guide to Wedding Flowers Wedding Flowers Directory



Simon Nickell Design
HAIR & MAKE-UP
Start taking note of hair and make-up ideas that you love, which will help when it comes to describing your desired look to a stylist. Bear in mind the style and colour of your dress and flowers too, and let your hair and make-up artists know as much detail so they can help you decide on a stunning look.

Wedding Hair Directory Wedding Makeup Directory


CATERING
If your wedding venue doesn't offer its own catering service, look for one who will be able to provide what you want. Most caterers will offer tastings, and some have permanent cafes or restaurants, so you can try before you buy (so to speak). Think about the kind of food you're after before you speak to caterers, so you at least have a bit of a headstart on a menu.

Read Our Guide to Wedding Catering Wedding Catering Directory


CAKE
Surely one of the best bits of wedding planning! Decide if you'd like a wedding cake, or an alternative, then have a look at some of the bakers and cake designers who create the kind of thing you're looking for. Go for a tasting, and be aware some bakers require a long lead time.

Read Our Guide to Wedding Cakes Wedding Cakes Directory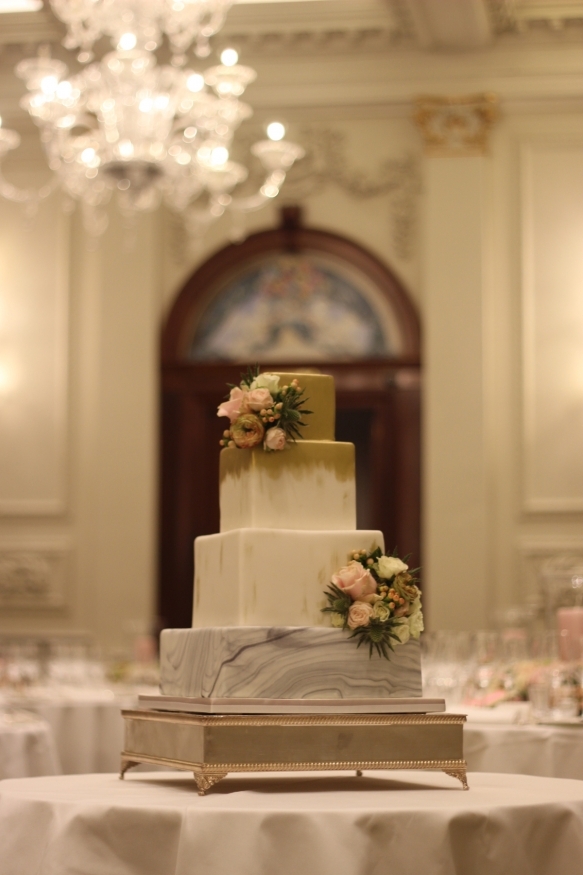 Peboryon
ACCOMMODATION
Consider whether you will need to book accommodation for the night before/of/after your wedding. Most venues have accommodation for at least the married couple, but you might need or want to make suggestions to your bridal party or guests who are coming from further afield.

Wedding Accommodation Directory


STATIONERY
Choose whether you want to send save the dates or just invitations, and speak to stationery designers and illustrators about their recommendations. Don't forget to ask everyone for their address beforehand, and factor in time to address cards, which can be time-consuming. When ordering your invitations, consider also getting your order of service, order of the day and menu cards, if desired, created by the same supplier.

Read Our Guide to Wedding Invitations Wedding Stationery Directory


TRANSPORT
Consider the three timings when you may need transport: getting to your ceremony, from ceremony to reception, and getting home at the end of the night. Not all of these will be relevant if you're staying at one venue for the entire wedding, but also take into account any issues with your venue relating to parking and accessibility for your guests.

Wedding Cars Directory


PLANNING
Choose a way that suits you to keep everything organised, be it a folder, a spreadsheet or a scrapbook. There are plenty of wedding-planning apps and tools, and if you're using a wedding planner, they'll keep you on the straight and narrow with what needs to be decided and paid for when!

Read Our Guide to Wedding Planning Wedding Planners Directory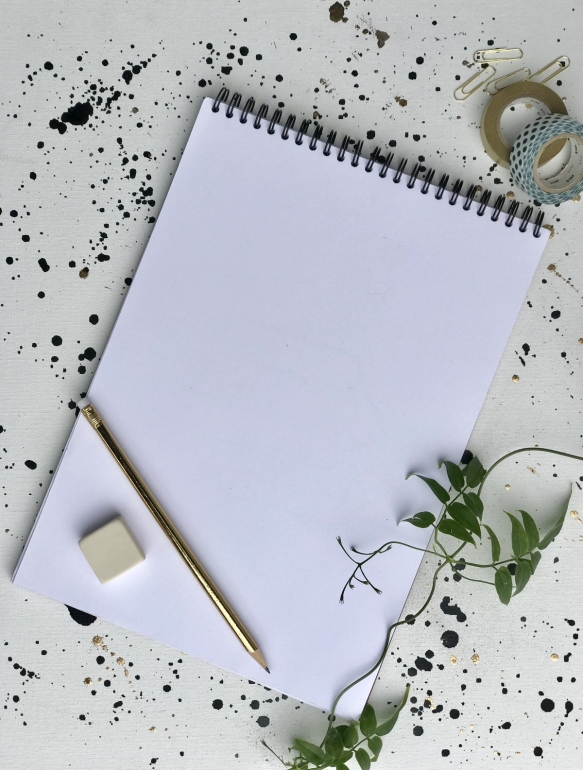 LOGISTICS
Don't forget the 'boring bits', such as whether you need to hire portable toilets, get extra chairs if you need them, organise rubbish and recycling removal and plan how to get home at the end of the night!

Read Our Guide to Wedding Logistics


GIFTS
Whether you want to get a thank you gift for your bridesmaids, or a personalised present for your spouse-to-be to open on the morning of the wedding, organising something special is a lovely idea.

Read Our Guide to Wedding Gifts


HEN/STAG DO
While it's unlikely you'll actually plan either of these, have a word with your bridal party about the kind of thing you'd like, and help them out by being organised with who you'd like to invite. Try not to get involved in the stag celebrations; in most cases, the less you know, the better!


Read Our Guide to Hen Dos


HONEYMOON
Is there a better reason to plan a holiday? Before you go ahead with booking anything though, make sure that your passports are up-to-date, and schedule doctors appointments for any travel vaccinations you may need. Make sure you book your flights in the correct name too - it has to match your passport so if you're jetting straight off on honeymoon, don't book your travel in your new married name!

Read Our Guide to Honeymoons Honeymoons In Cornwall Honeymoons In Devon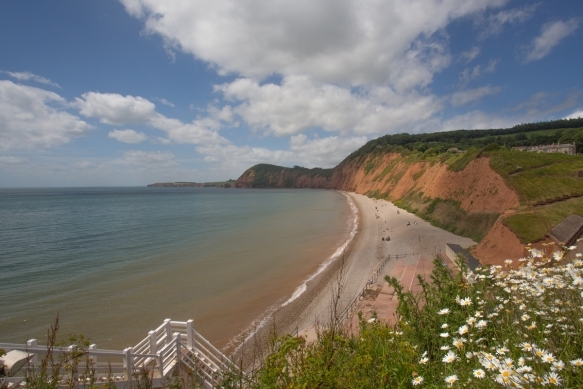 FAVOURS
It's nice to gift a little treat to your wedding guests as a thank you for celebrating with you or a little insight into something you both love. Foodie favours can double up as a dessert, or personalised pressies can also act as place settings.

Read Our Guide to Wedding Favours


SPEECHES
Have a word with the people who you'd like to make a speech, giving them lots of notice and the opportunity to say no if they really hate public speaking. Traditionally it's the best man, the groom, and the father of the bride who do a speech, but these days anything (and anyone) goes!

Read Our Guide to Wedding Speeches Read Our Guide to Wedding Speeches for Brides


SHOES
From bejewelled, glitzy skyscraper heels to fun and funky flats, choose your shoes after you've decided on a dress. Take them to any hair/flower/fitting appointments to make sure your look works altogether, and feel free to have fun with them! Plus, of course, make sure you can actually walk in them.

Read Our Guide to Wedding Shoes


CHILDREN
Decide early on if you're going to have a child-friendly wedding, or if your friends and family should make arrangements for their little ones. The sooner you can tell people this, the better (and definitely by the time you send out your invites). If children are coming to the wedding, or if you want them in your bridal party, think about some ideas to keep them happy and involved.

Read Our Guide to Children at Weddings


DOGS
Do you have a four-legged friend that you couldn't imagine leaving at home on your big day? If bringing your dog is a non-negotiable, bring it up with your venue straight away, and start thinking about who could be your dog-minder on the day.

Read Our Guide to Dogs at Weddings



Kate Fierek Photography & Film

VOWS
Writing your own wedding vows is hugely personal; not everyone will want to, but if you do, ensure you and your partner are on the same page with the type of vows you want. There are some words that will legally need to be said, but your celebrant can help with personalising other elements.

Read Our Guide to Writing Your Vows


READINGS
Choosing which readings to have, and who to read them, can take time, especially if you want somebody to write a personal piece for you that communicates something deeply significant about your relationship. Once you've decided who you want to do the readings, ask them (don't tell them!) - while it's an honour to be asked, check that they're fully comfortable with standing up in front of lots of people they may not know well.

Read Our Guide to Wedding Readings


SUPPLIERS
Working with your chosen suppliers is usually very straightforward - they're experts in their field and will want you to be happy with everything relating to your wedding. Go with your gut and bring up any issues that arise sooner rather than later - communication is key.

Wedding Planning Guide Wedding Directory


VEIL & HEADWEAR
If you want a veil or hairvine, try this on with your dress if possible, so you can check it doesn't hide a key element of the design. Take it to your hair trial too, so the stylist can work it into your chosen hairdo, instead of having to incorporate it on the morning of the wedding.

Wedding Veils Guide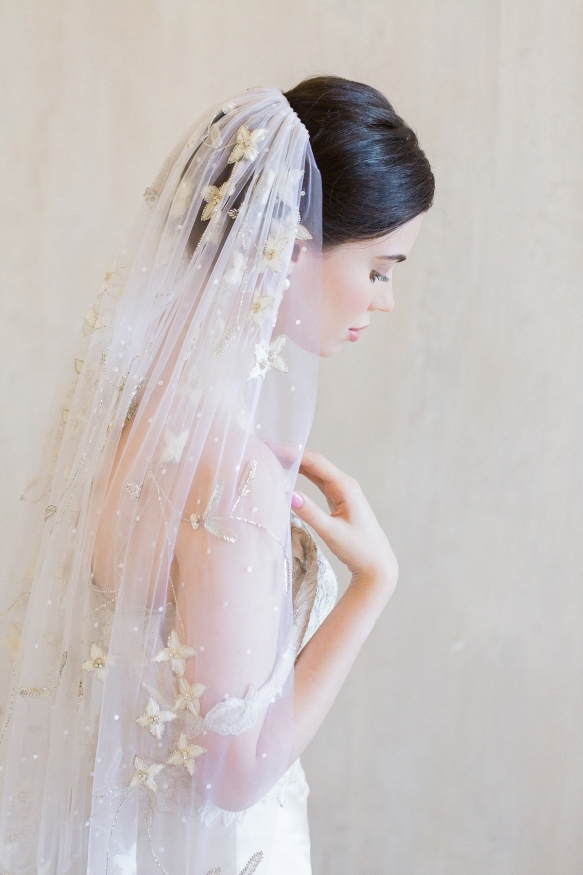 Gibson Bespoke

RINGS
You're going to wear this forever so make sure you're both 100% happy with your rings. Once you've chosen your ring and made sure it fits, get it insured. Not the most exciting part of wedding planning, but definitely important, and something that tends to get forgotten after the wedding. Look into your contents insurance to see if it an be included.

Wedding Rings Directory


DRINKS
Find out from your venue what their drinks policy is. Can you bring in your own, do they charge corkage, can you have a mobile bar on site? If so, who's going to run it? Once you've decided how you want drinks served, choose your tipples to make sure the evening goes with a bang. Don't forget soft drinks too.

Wedding Drinks Guide


UNDERWEAR
Don't forget what goes under your dress! You'll need to choose the right lingerie that doesn't show up under your bridal wear, which is comfortable and can be worn all day long. Take it to your dress fittings so you know it will work with your chosen attire.

Wedding Lingerie Guide


WEDDING FAIRS
These can be great events to go to for inspiration and ideas. Plus, getting the chance to meet suppliers means you can see if you get on with each other without having to make lots of time-consuming appointments.

Wedding Fairs


WEATHER
Always have a wet-weather contingency plan, unless your wedding is going to be entirely indoors, and similarly make provisions in case it's a scorcher of a day. Hopefully you will not have to use it, but having umbrellas, blankets or indoor options will help your stress levels stay down in the run-up to the big day.

Weddings in Any Weather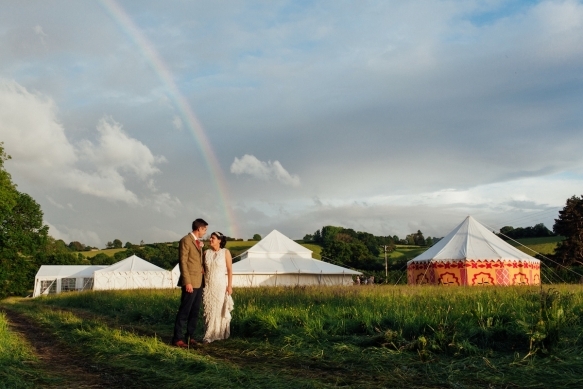 Sarah Lauren
INSURANCE
Before paying deposits and booking suppliers, make sure that you understand their terms and conditions. Most deposits are non-refundable so don't part with your hard-earned cash before you are comfortable with the contract. Consider taking out wedding insurance, which will protect you if any of your suppliers run into trouble, or you have to change your wedding for a reason out of your control.


Finally...
Remember to enjoy being engaged Don't let the planning process get too overwhelming - remember, all the elements here are suggestions and reminders, and not things that all need doing right away!



---