---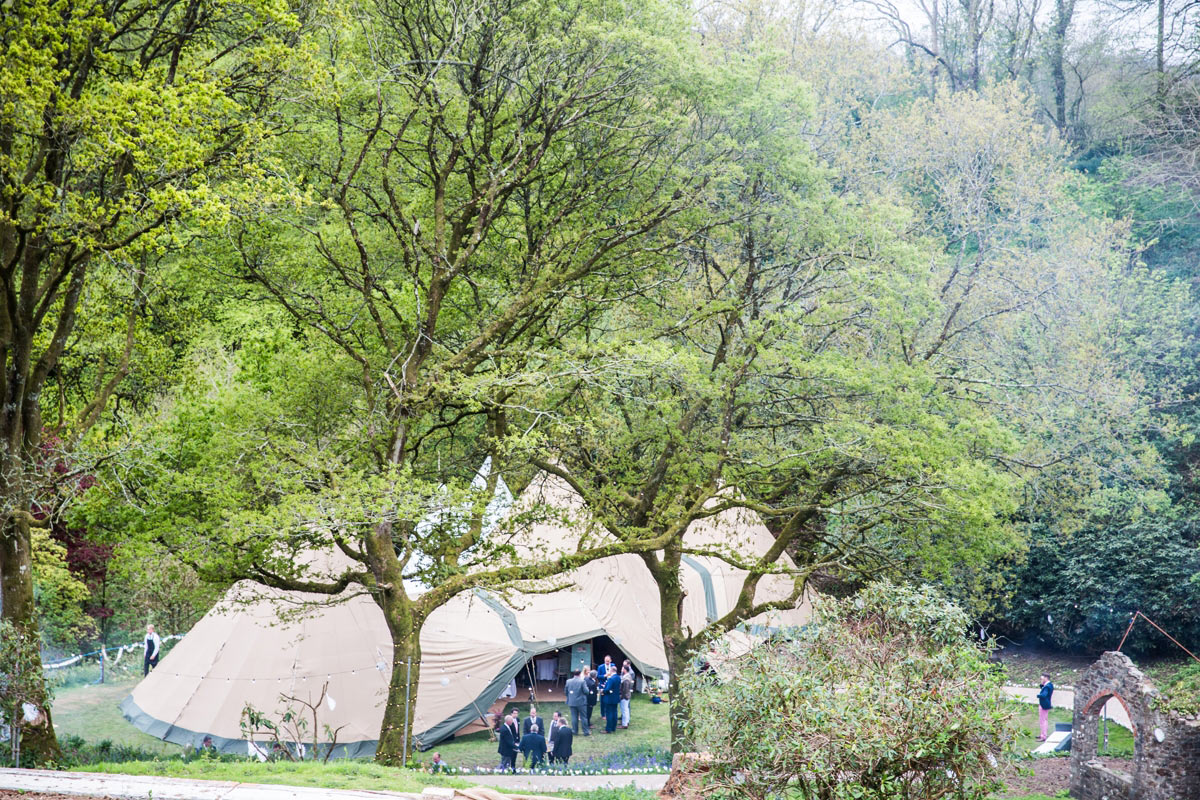 Marquee Weddings Cornwall
Wed's marquee wedding guide
Wedding world's canvas crush shows no sign of abating - and it's not difficult to see why
Wed looks at the top-trending ways to style your tent for a wow-worthy party scene
There's no better blank canvas than, well...canvas. Marquee weddings are all the rage for a reason: the bespoke factor is in full force since everything from the type of tent to the location and decor can be decided by you, allowing you to personally design every aspect of your day for the ultimate in individuality.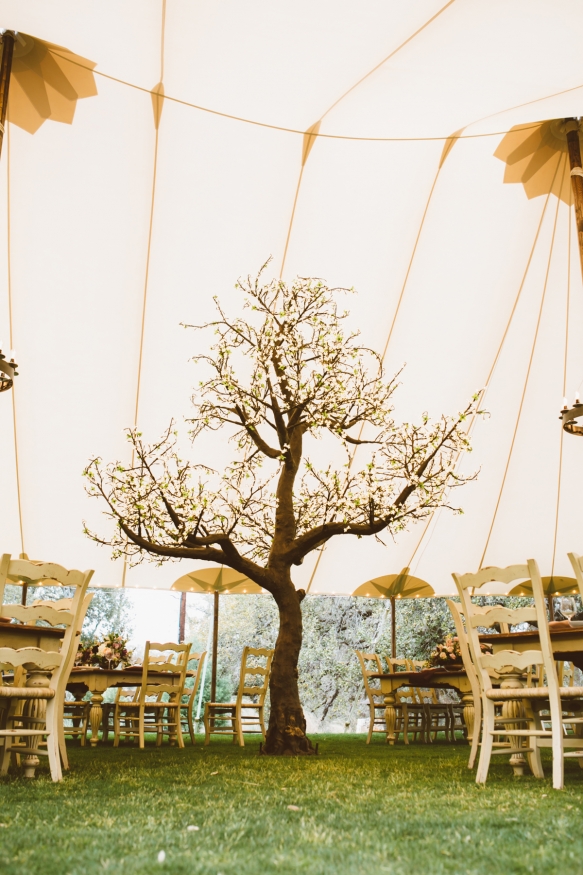 Sperry Tents (Al Gawlik)


Whatever your whimsy, a marquee wedding can magically materialise it. Fancy a festival-style event? Then why not book a trio of tipis? Keen to relive that romantic clifftop proposal? Pitch a geodesic dome in the spot you affirmed your love and treat your guests to those dramatic ocean views. Dreaming of a large-scale, high-glamour wedding tailored entirely to your tastes? Opt for a sleek marquee bedecked in luxe metallics and dramatic floral installations in the grounds of an elegant country house.
And when it comes to style, there is no Shangri-La. Simply stamp your likes on everything from the layout and lighting to the furniture and flowers for a look as unique as your love story.
With the help of the experts, we've delved into four of the hottest styling trends to get you started. The ultimate day of 'I dos' under canvas starts here...
WOODLAND WEDDINGS
One of wedding world's biggest crushes, a woodland wedding is an enchanted way to usher the outdoors in to spellbinding effect. "Our tents are often pitched in rural settings and are themselves created from untreated wooden poles and natural coloured canvas - they lend themselves particularly well to woodland and natural styling," says Layla Gant from World Inspired Tents (
worldinspiredtents.co.uk
).
The woodland trend is all about connecting with the surrounding area and taking inspiration from the natural world to create an inviting space stacked with sensory detail. "Many of our customers make use of their immediate local environment to collect wild flowers and foliage from friendly neighbours and local farmers," says Layla. "Fallen trees have been chopped and used amongst centrepieces. We see greenery used in abundance to dress these centrepieces, to create leafy runners on our more informal banqueting tables and to add pretty touches to chairs, bars and our low-level informal furnishings."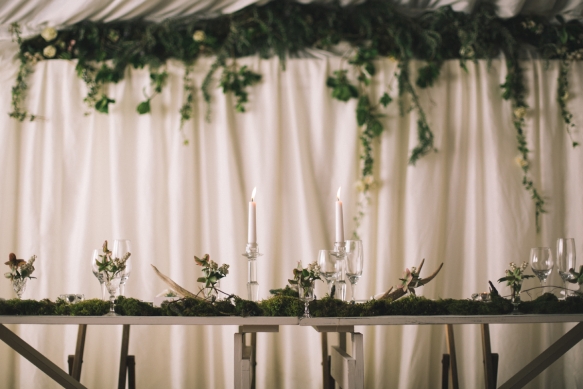 Travers & Brown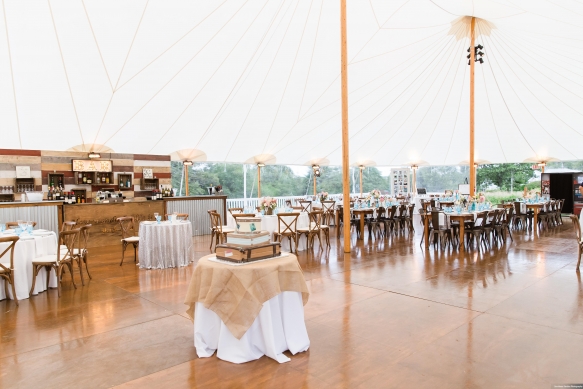 Travers & Brown
Tim Francis from Sperry Tents (
sperrytentssw.co.uk
) recommends an eclectic combination of elements including lighting and decoration to help achieve the aesthetic. "Place potted trees or shrubs, preferably dripping with twinkle lights, under the marquee; choose long-lasting centrepieces comprised of live plants and moss (terrariums under cloche bell jars are lovely), and opt for soothing neutrals kept interesting by different textures."
"Lure guests outside the marquee in with inviting furniture, like bistro tables, comfy sitting areas, or even simple wood benches or stumps. Last but not least, showcasing key landscape features with uplighting adds wonderful drama at night," he says.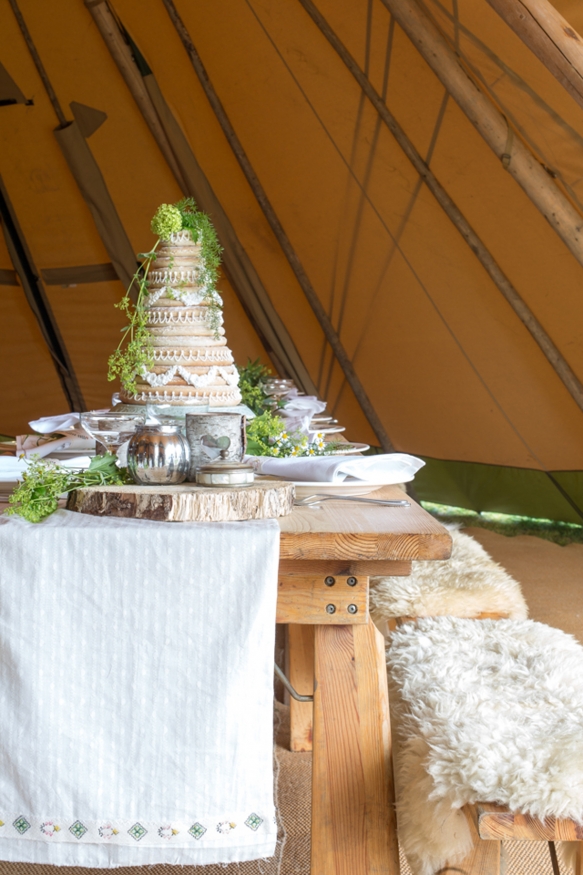 World Inspired Tents (Thomas Frost)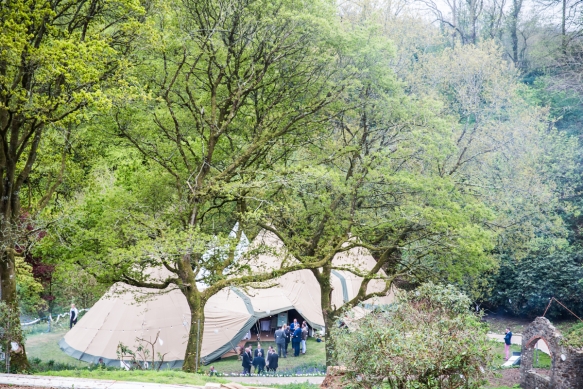 World Inspired Tents (Richard Murgatroyd)
"Stick with natural, relaxed style florals and palettes of colours to suit the season - simple white and green can work really well," says wedding stylist Elle Winsor Grime of Inspire Hire (
inspire-hire.co.uk
). "This year, we have created several living aisles (lined with flowers and foliage that appear to be growing along the aisle like a wild flower meadow or flower bed), which is perfect for a woodland wedding."
"Bring the inside outside for your ceremony or go boho with a macrame backdrop and vintage Persian rugs lining your aisle," she continues. "Use hanging foliage or twiggy decor to give the feeling of the woodland within your marquee, and use sustainable favours such as tree saplings or packets of seeds for guests to take home and plant."
"Of course, a woodland venue lends itself to atmospheric lighting - think about chandeliers and fairy lights in the trees, festoon lighting to light walkways, twinkling lanterns everywhere and uplighting focal forest features. Think practically - and remember to warn your guests to bring their wellies!"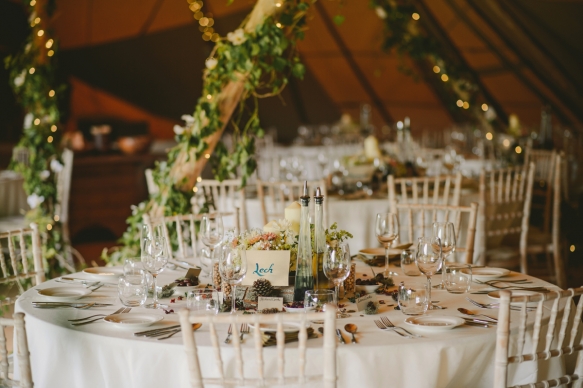 World Inspired Tents (Keith Riley)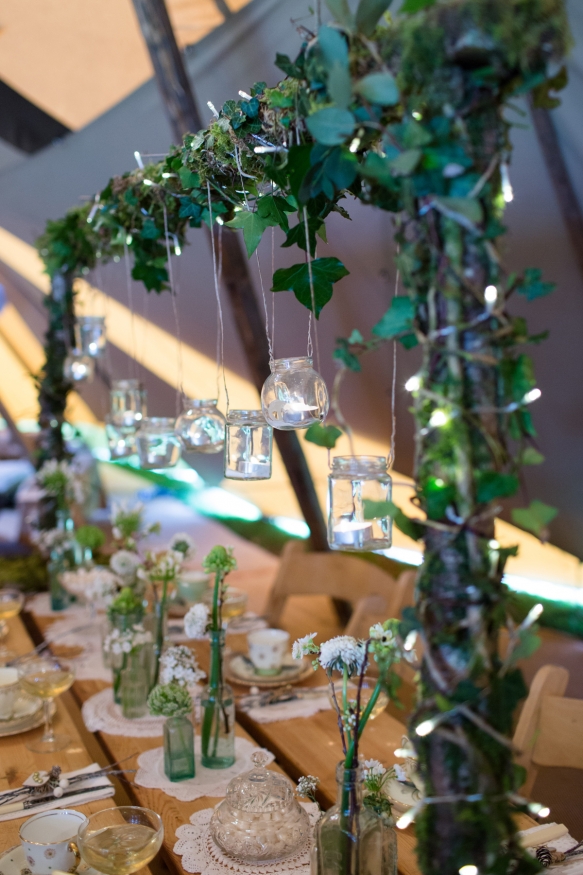 World Inspired Tents (Sarah Lauren)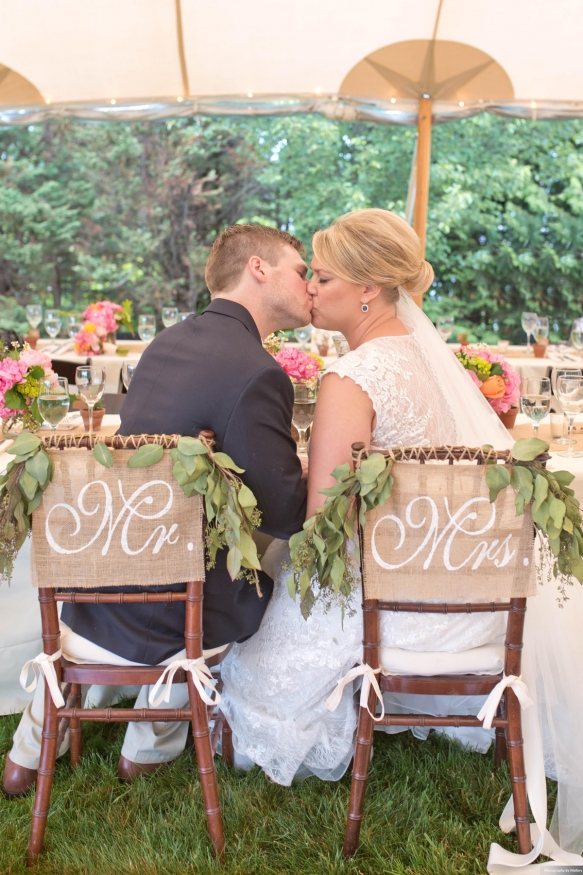 Sperry Tents (Photography by Mallory)
INDUSTRIAL GLAM
Taking its cue from factories, city lofts, warehouses and even disused farm buildings, industrial glam can be achieved via a subtle mix of metallic vintage furniture and decor, or pack a statement punch with an Edison bulb ceremony arch or reclaimed scrap metal centrepieces.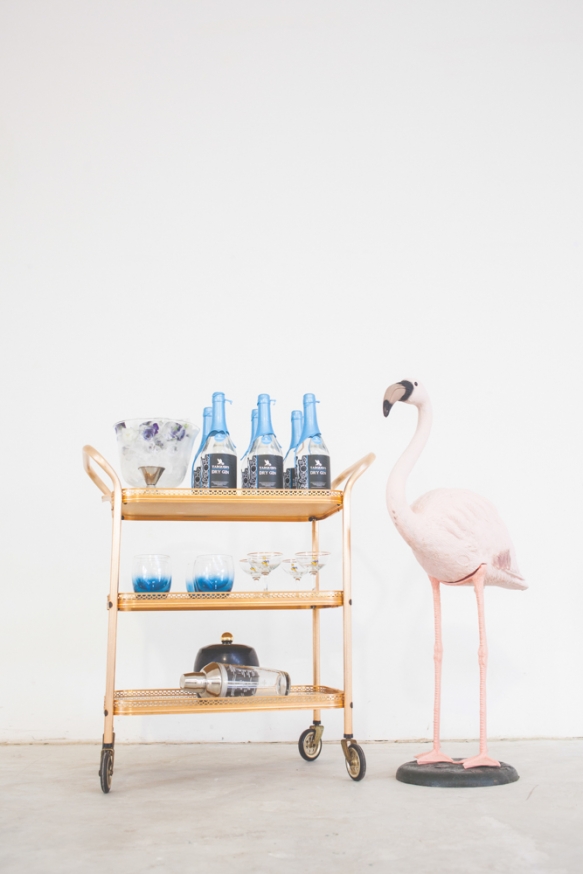 Inspire Hire (Andrea Pennington)
"This is a great upcoming trend as the rustic styling of previous years gets a bit of an industrial shake-up," says Elle. "Think of industrial textures using wood, metals and brick. Industrial settings can take any colour scheme, so be brave: anything goes. Use fun signage such as neon and light boxes as features."
Sperry Tents (Servidone Studios)
Approach the look with your own unique perspective to add an extra dimension of personality. "Mid-century furniture and props suit an industrial setting - think about a Mad Men style sideboard instead of a traditional cake table, and how about a cigar station on a 1960s' drinks trolley? Make sure your chosen bar ties in with your setting - go for industrial materials like corrugated tin or rustic wood," suggests Elle.
"Industrial glam under a marquee has so much creative potential," agrees Tim. "We love the contrast of country and city, romance and urban edge. Modern light fixtures, mirrored tables and bars, metal dining and cocktail chairs, marquee lettering and club-worthy dance floor lighting are all key elements to consider."
Sperry Tents (Servidone Studios)
NEW RUSTIC
A perennial staple on the South West wedding scene courtesy of its gorgeous rural landscapes, the rustic movement has recently been revamped to incorporate a more decadent twist, signalling a shift from hay bales and bunting towards designer chairs and chandeliers, as Elle elaborates: "There's now a more elegant and glamorous approach to rustic weddings. Spend your budget wisely on some wow-worthy floral installations and go simple with table decor."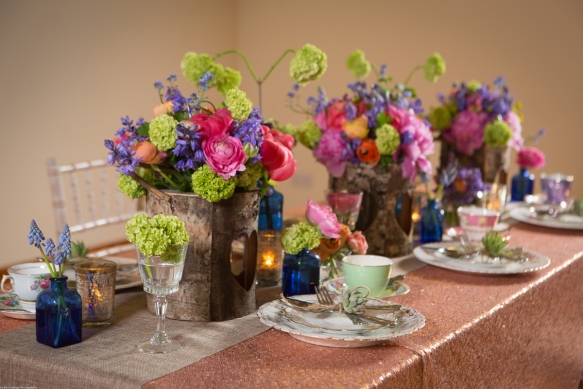 Wedding Flowers in Cornwall (Exposure Photo Agency)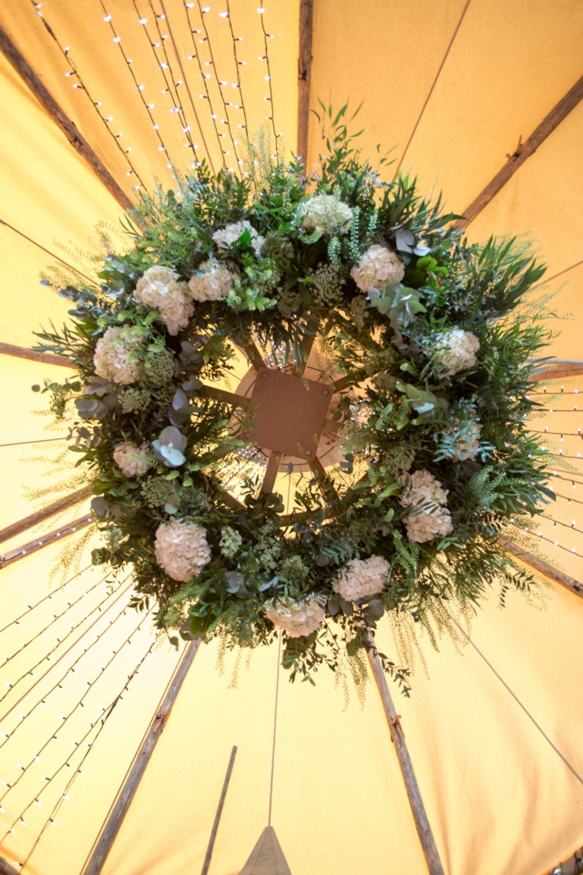 World Inspired Tents (Thomas Frost)
"Think long rustic tables with foliage swags/garlands or silk runners dotted with lots of twinkly tea lights and big floral chandeliers. Create an impact as your guests arrive with a beautiful entrance adorned in foliage and flowers, and don't forget your ceremony arch - go big and bold!"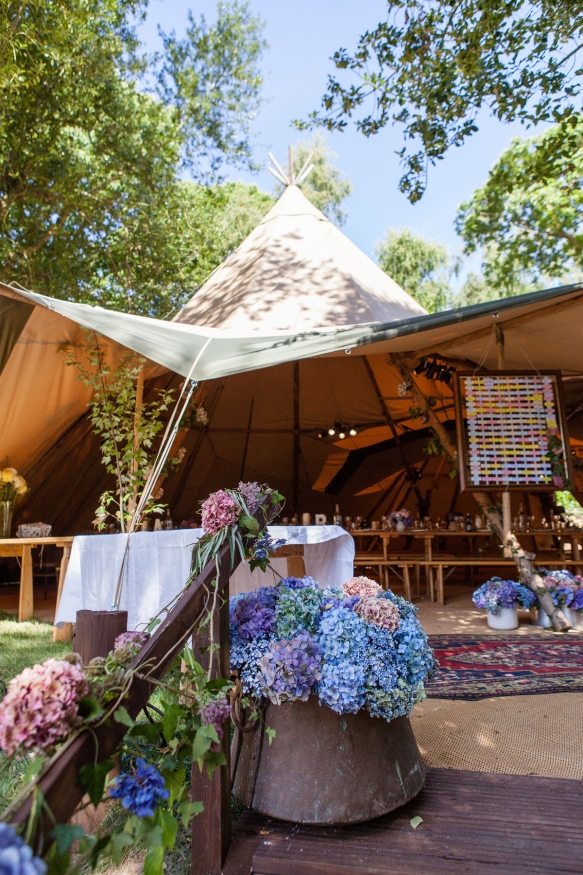 World Inspired Tents (Sarah Lauren)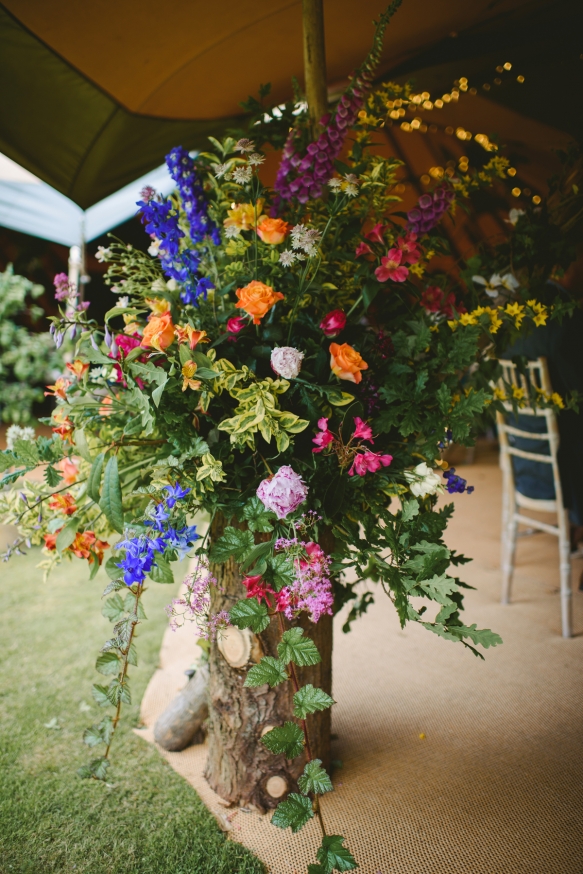 World Inspired Tents (Keith Riley)
Layla also highlights the importance of the marquee's entrance in revealing the theme and creating a high-impact arrival. "The unique and welcoming tipi entrances provide ample floor space for dramatic floral displays, potted living trees or inventive seating plans, and the many poles throughout the tipis can be wrapped in foliage and flowers to reflect the natural surroundings," she says. "In the last year or two we have seen a growing trend towards hanging decor. The peaks of the tipis can be used to make large floral displays, often mounted on wagon wheels."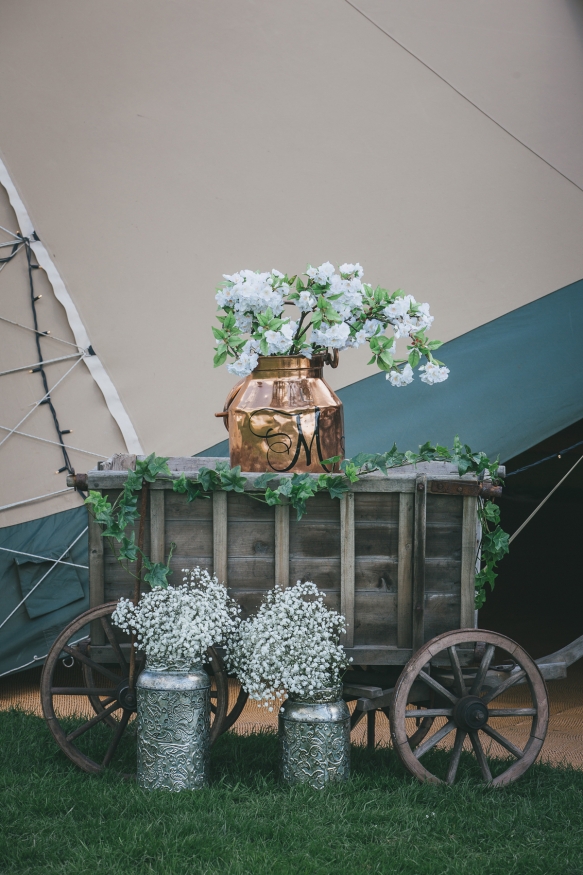 Helen Lisk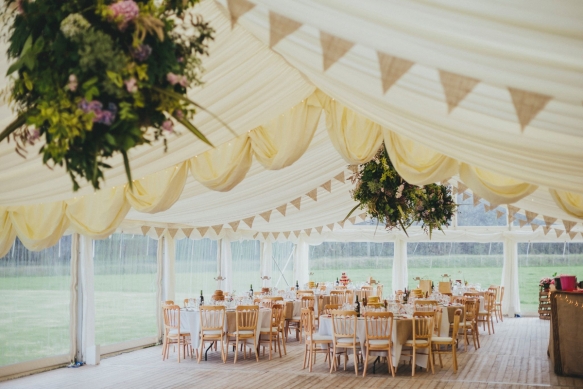 Coast2Coast Marquees

VINTAGE ROMANCE
Every season vintage romance receives a reworking, whether by the addition of detailing like oversized bows or a new colour scheme such as Pantone's trending colours of the year (see page 74 for more); its beauty is in its versatility and scope for personalisation.
"Think Downton Abbey rather than a Cath Kidston style tea party - vintage is luxurious in 2017," says Elle, who recommends florals as a key factor for setting a mood of vintage romance. "Got for vintage luxe styling using elegant muted colours enhanced by richer tones, for example, pink and peach garden roses interspersed with some dark red dahlias and amaranthus."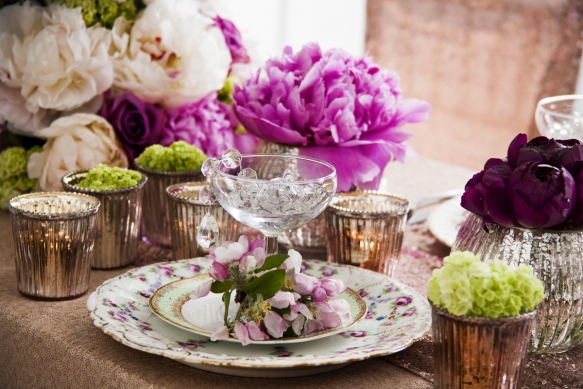 Wedding Flowers in Cornwall (Exposure Photo Agency)
"Go glam with your stationery and make it part of your table decor: gold letterpress on great quality card will add elegance to a vintage styled table," continues Elle. "Think textures and layers using elegant damask linens, charger plates and luxurious napkins."
"Incorporate gold with cutlery and other details, choose beautiful seating and be bold with table plans - consider opting for a beautiful mirror with calligraphy or making a feature of an escort card table."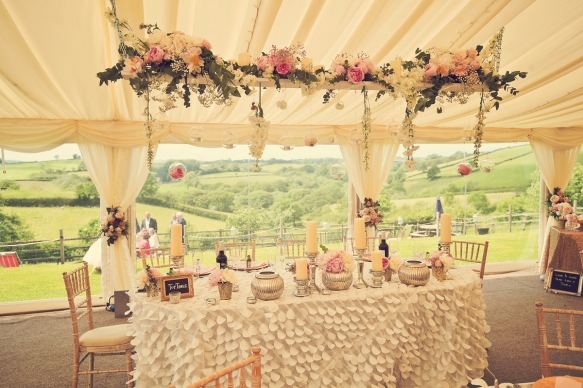 Inspire Hire (Michael Marker)
words
Hannah May
Copyright Wed magazine 2017
Wed

Directory

All you need from the finest wedding suppliers in Cornwall and Devon