Wedding Flowers in Cornwall
Seeking elegant wedding flowers? Wow-worthy installations? Or something relaxed and wildly beautiful? You'll find the finest wedding florists in Devon and Cornwall in our directory.
Don't forget to mention Wed Magazine when you contact a company from our free directory service!
---
You searched for: Wedding Flowers in Cornwall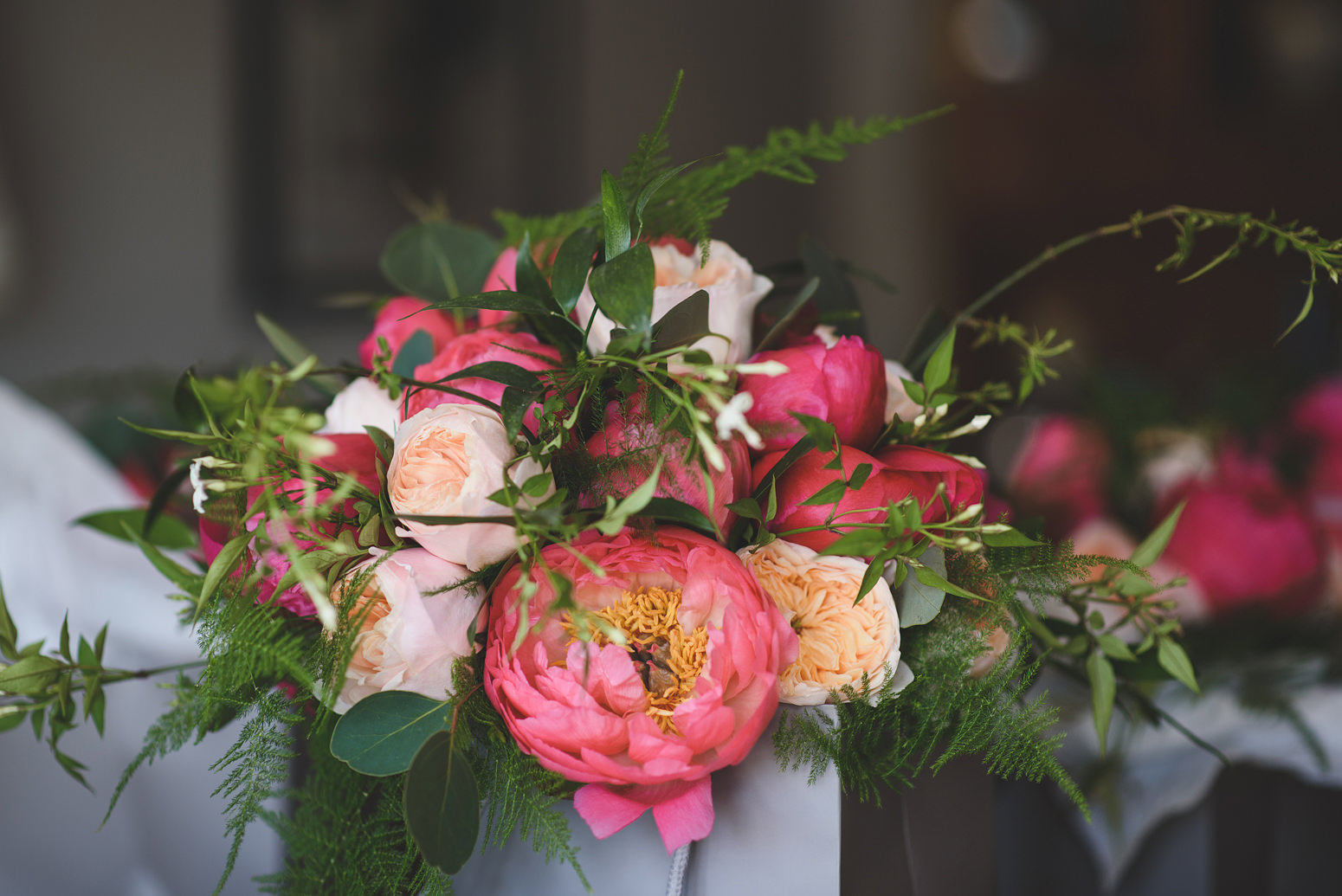 The Velvet Daisy
The Velvet Daisy is run by Helen who absolutely adores floral loveliness. She provides luscious, highly creative, bespoke florals, for beautiful unique couples with unique styles. Simple tablescapes, extravagant arches and installations to the tiniest detail on a gentle buttonhole. Large, blousy blooms to delicate sweetpeas and mint. Relaxed, abundant with a focus on the colourful, Helen's horticultural background and love of all things floral, create designs strongly influenced by fabulously delicious English gardens. Using the beauty of local flower growers whenever possible and an eco-friendly work ethic. The Velvet Daisy serves London, Devon, Cornwall and international clients. Its unique dedicated London-country, country to London allows for face-to-face consultations to be held both in London and the West Country.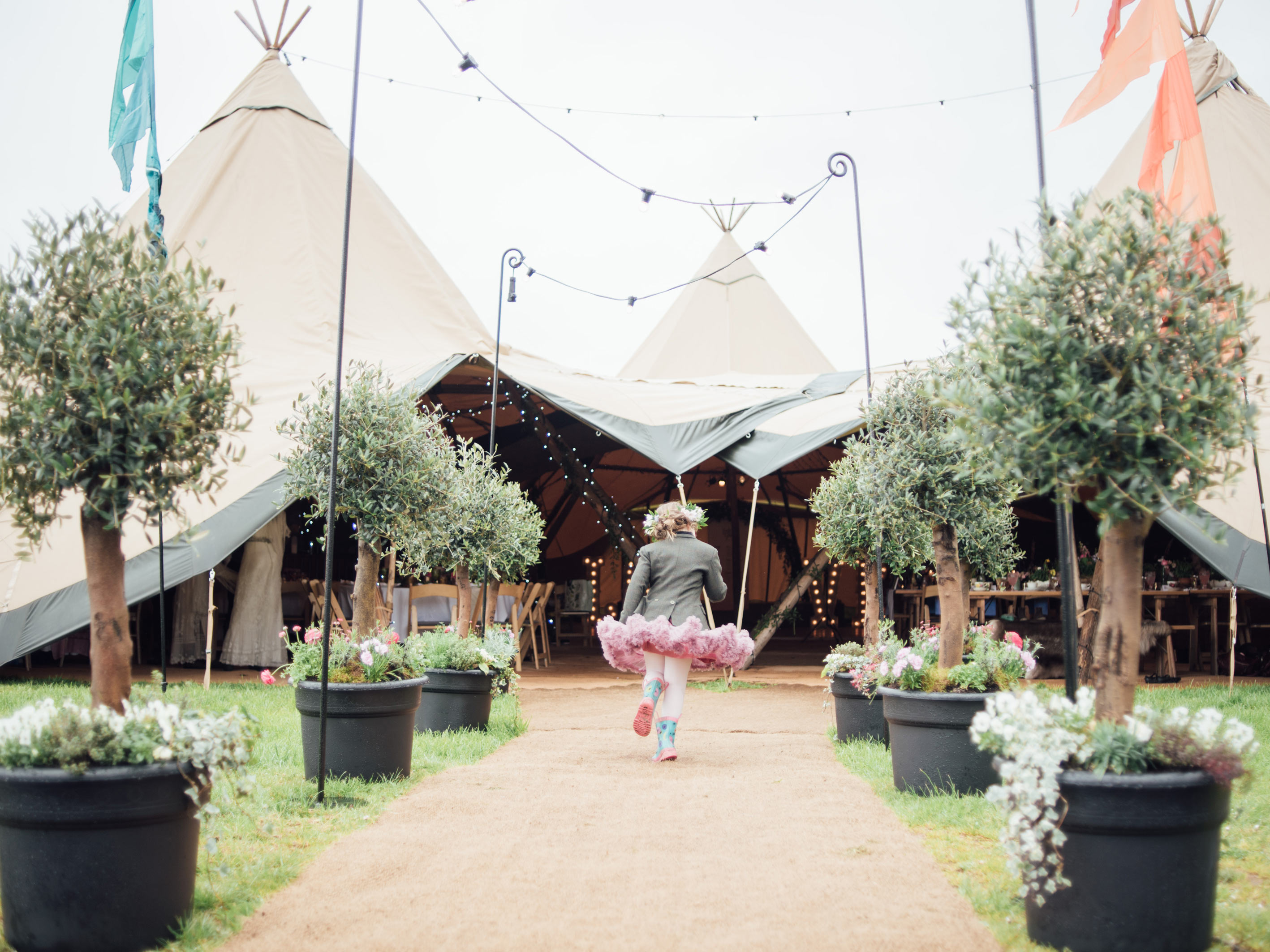 Fuss Pots
Fuss Pots is a small and friendly business based in Devon offering to help transform your venue, home or event into an oasis of green. We love nothing more than starting with a blank canvas and transforming it into a place that feels special and memorable. We offer an array of mature trees, ornamental shrubs, and potted plants to hire for weddings, events and festivals.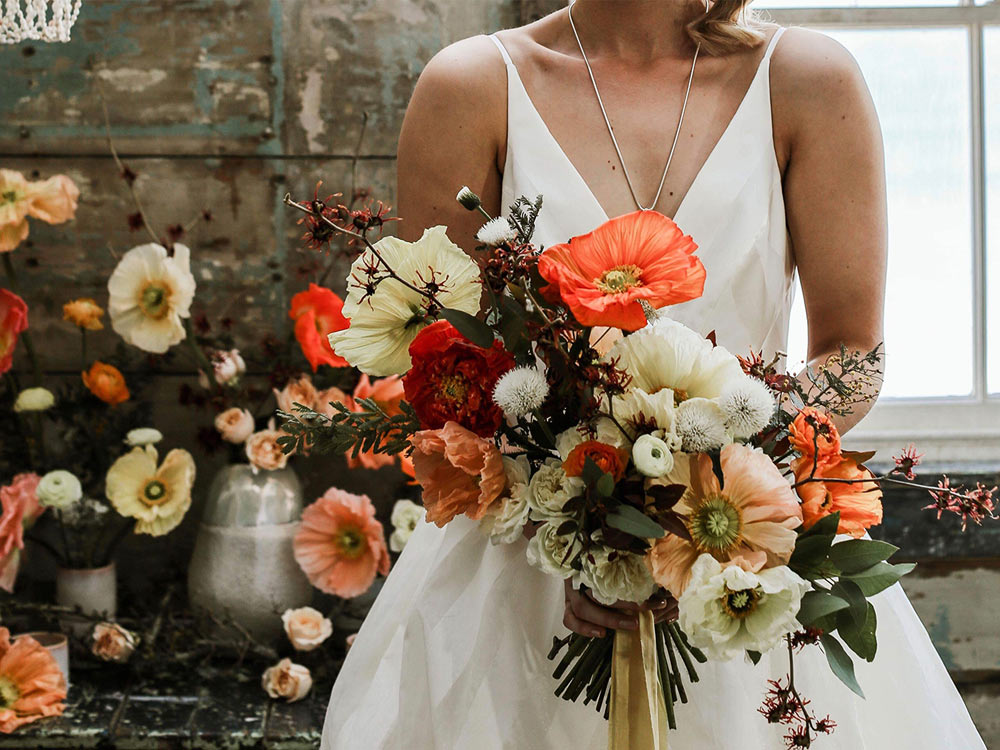 Tide Flowers
Inspired by the seasons and our natural surroundings, Cat provides highly creative, luxurious and ethical floral designs. From subtle floral accents to dramatic installations, she will guide you every step of the way and design a scheme that brings your vision to life and works in harmony with your surroundings to set the scene for your wedding. Cat is the perfect fit for the environmentally conscious couple. She promotes the use of eco-friendly products and methods in all of her work by not using any floral foam, chemicals or plastics. After your wedding, you also have the option to donate your flowers to care homes and shelters. Truly 'feel-good' floral design.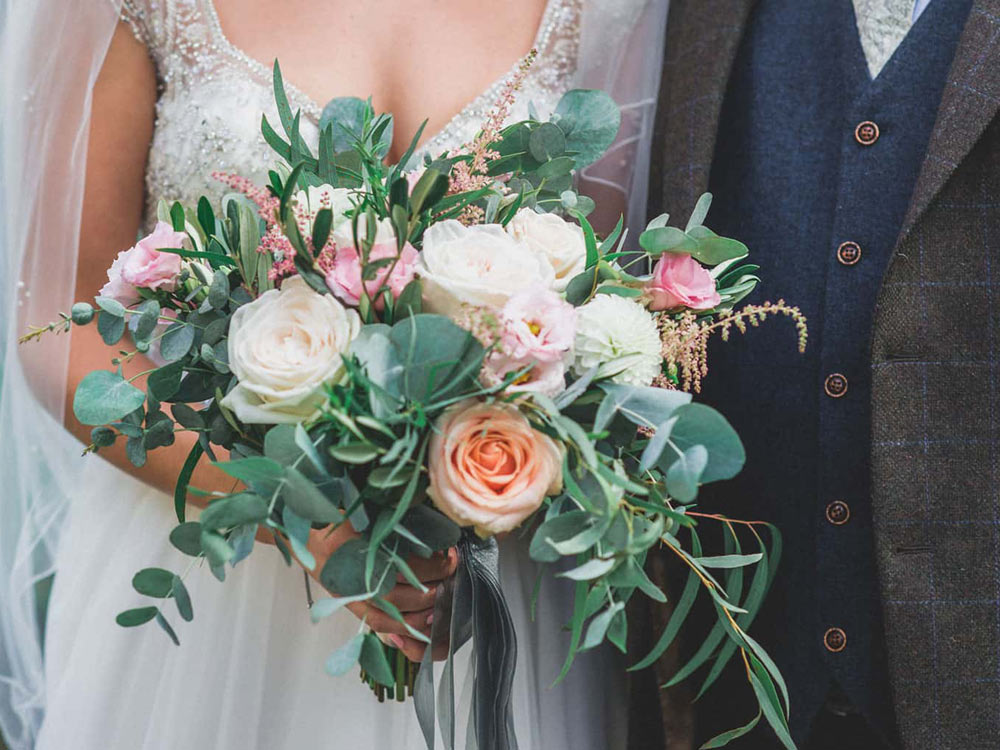 Fleurtations
The choice of flowers for your wedding is never easy but carries with it great importance. That is why at Fleurtations we offer a truly bespoke service from start to finish. We understand that everyone's needs are different and with that in mind we do not offer wedding flower packages but rather aim to work with you and within any budget you may have. With our experience and expertise we will offer ideas and solutions to fit into any chosen colour scheme or theme that you have chosen for your big day.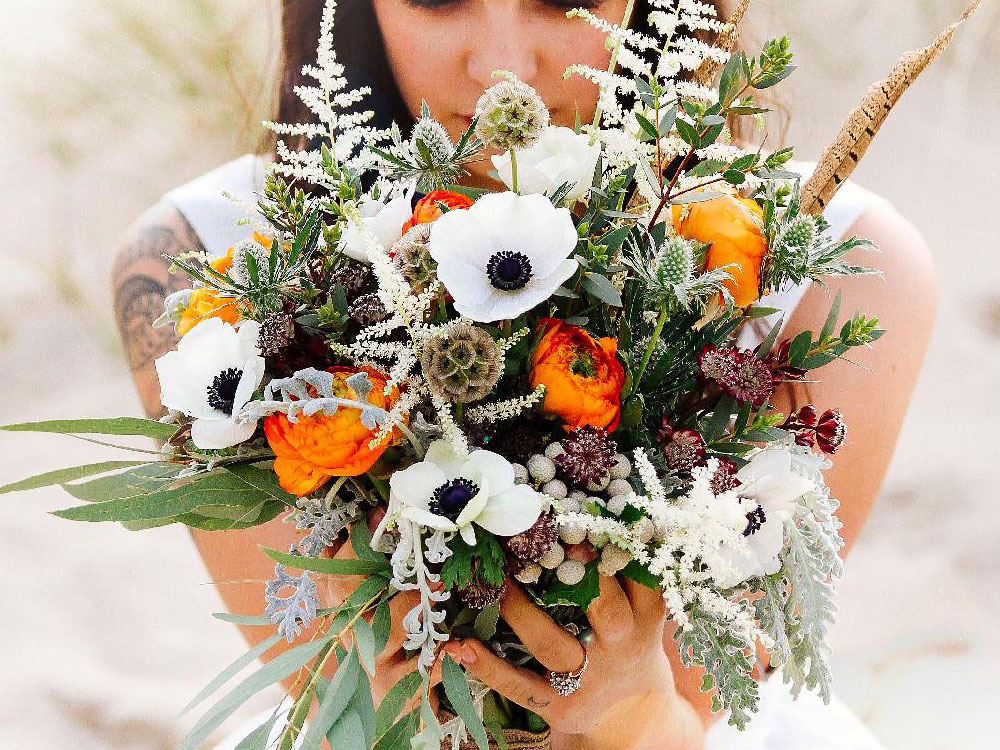 The Flower Press Shop
01872 270463 | Truro
Ellie Rose's floral creations at the Flower Press take inspiration from the wild and untamed landscapes from her home in Falmouth. Hedgerows, meadows, moors and the coast have always evoked joy, which translates into beautiful natural and rustic style flowers for your wedding or event, specialising in dried flowers for a unique and quirky addition to any bouquet or arrangement.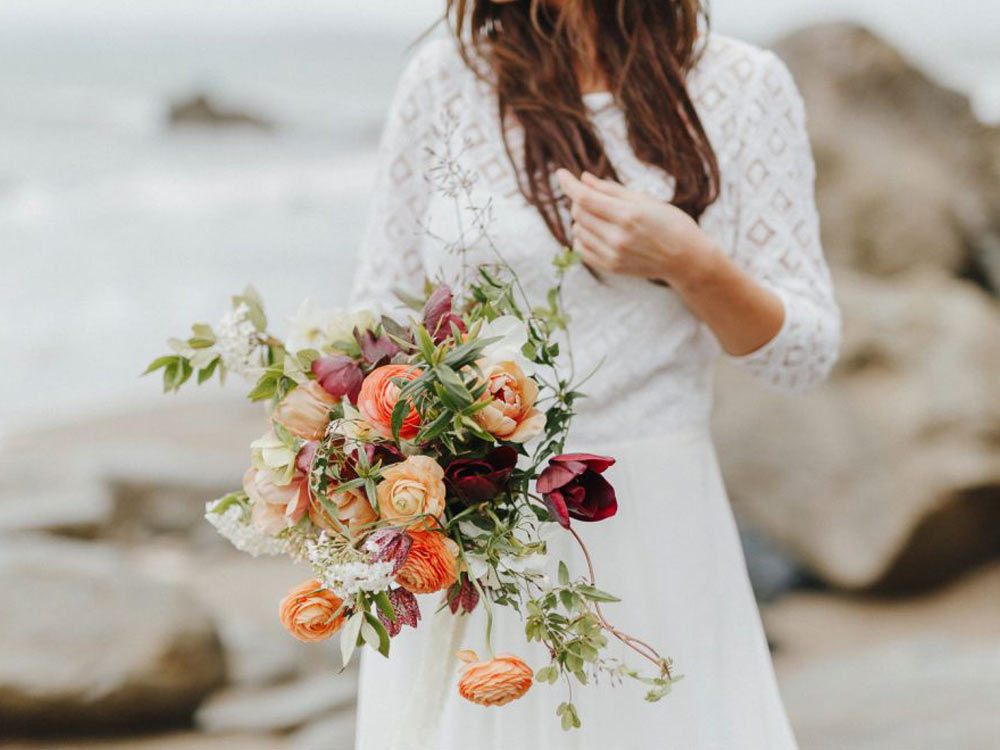 The Garden Gate Flower Company
Voted one of Tatler's top 20 UK florists; Becca is the creative owner behind the garden gate flower company. Her passion for design and creating beautiful events is coupled with the unique approach to seasonality. Becca and her team use only British flowers including those grown in her garden at Duchy of Cornwall Nursery in Lostwithiel. Using carefully chosen, beautiful flowers to design the perfect arrangements which reflect the seasons and your style. Because they grow their own, the flowers and foliage they use are always 'just picked'. They can grow unusual and delicate flowers you just can't find 'on-the-high-street'. Becca and her team are always interested in hearing your ideas and weaving these together with the flowers to create individual, natural, wild and wonderful arrangements for weddings across Cornwall and beyond.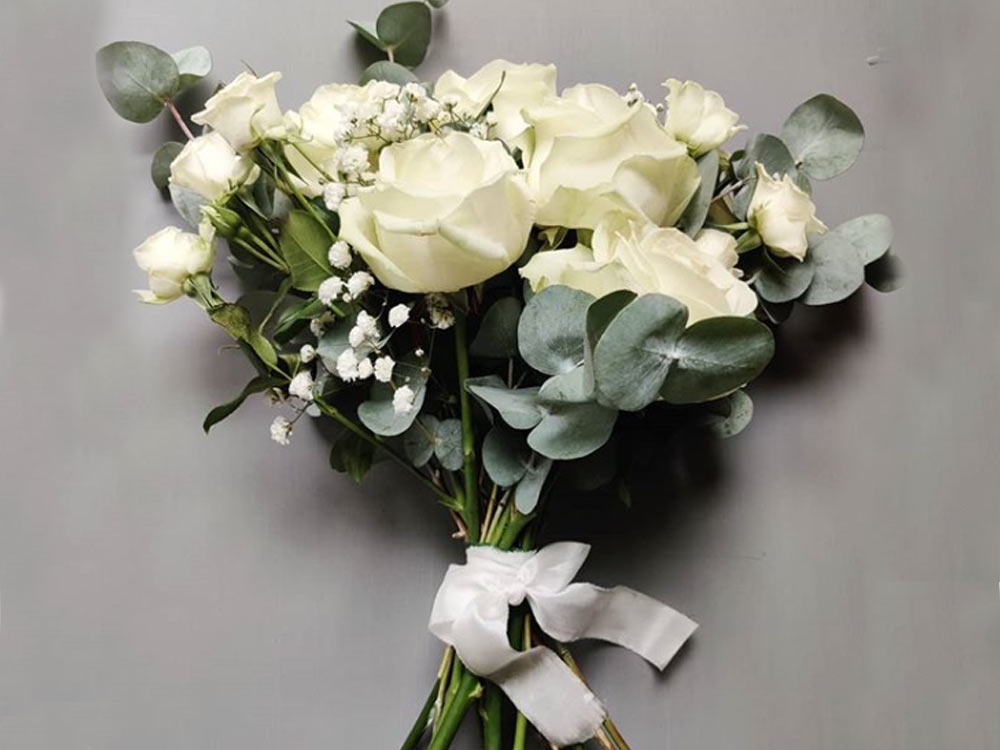 Blew Flowers
Charlie fell in love with flowers when planning her own wedding. When working with couples we would Ideally meet at the venue of your wedding, this way we can create the look that you have visioned. So on the day of the wedding you can focus on getting yourself ready. We would work together from start to finish to create the perfect arrangements for your a day. Cornwall has a wonderful selection of flowers so I aim to use local, Cornish flowers where possible. I try to keep my environmental footprint as low as possible which is why I only use either recyclable or natural products.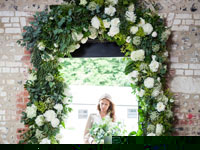 Ruby Alice
Offering a friendly, relaxed, professional and sustainable service, Alice prides herself on understanding exactly what the client wants, enhancing their ideas with a wealth of creativity and flowery knowledge! Her style is natural, loose and elegant with a modern-romantic feel and, with sustainability being key to her ethos, she doesn't use floral foam in her work. Known for her care, consideration and going the extra mile, she will not only deliver stunning flowers to enhance your day, she will be there for you every step of the botanical way. Alice loves working with beautiful, blousy blooms along with locally grown flowers & foliage, foraging in nature for those unique pieces to really add something extra to your designs.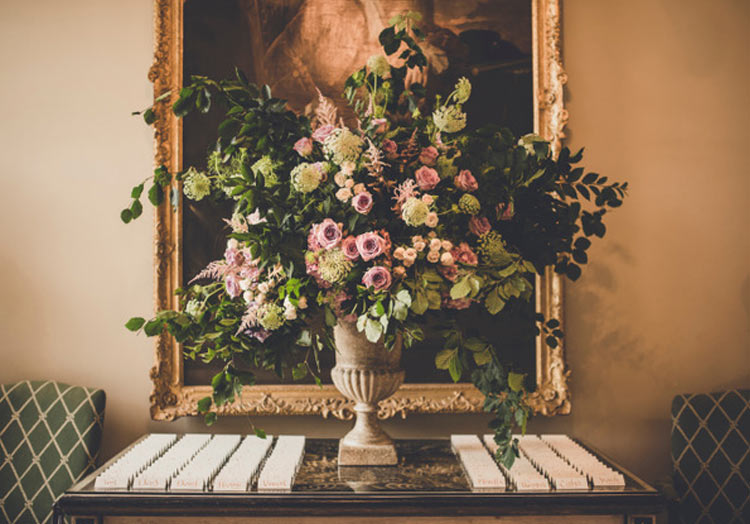 Simon Nickell Design
"Renowned for his dramatic floral installations and eye for colours and details, Simon Nickell is one of the most revered and watched florists in the UK, setting and predicting trends. Wedding Flowers and Accessories Magazine.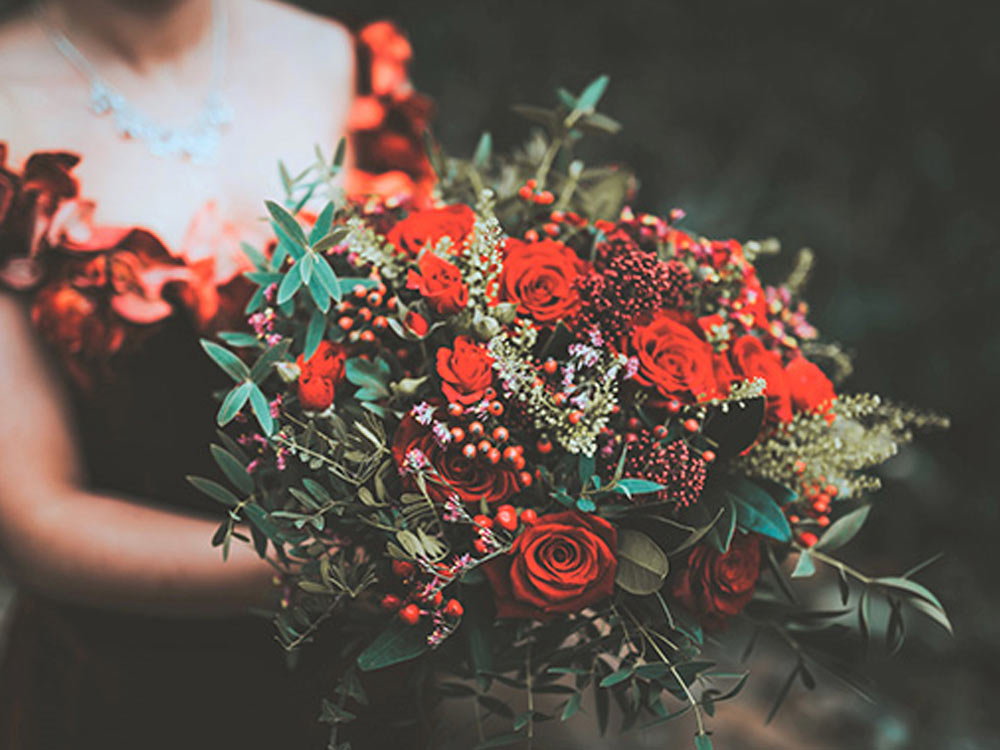 Sweet Pea Floral Studio
Sweet Pea Floral Studio owned by Lin Turner who simply adores flowers, her style is natural yet elegant using a varied colour palette of colours and flowers that reflect current trends. Lin is inspired by scented blooms, garden roses, herbs, succulents and lots of foliage's sourcing locally grown blooms where possible. The creative team at Sweet Pea take enormous pride in their work and with Lin's sense of style and friendly approach Sweet Pea Floral Studio is an obvious choice for gorgeous bespoke wedding flowers.
Featured Wedding Flowers: