---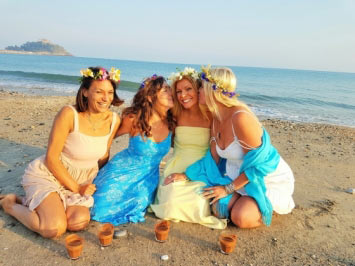 Wedding Workshops Cornwall
Fun wedding workshops with a handmade twist
From crafty hen parties to some much-needed R&R, the build-up to the big day can bring special experiences galore
Wedding planning brings with it so many wonderful opportunities for connection, fun and new experiences - and not just with your spouse-to-be. Take a look at these parties and workshops for you to enjoy, whether that's with your bridesmaids, your mum, your besties, or even just for some TLC timeout on your own to help you unwind from all the wedmin...For happy hen parties...
Dreamcatcher workshop
This fun workshop is perfect for boho brides and bridesmaids or those who want to add a DIY element to their wedding. Held in the rustic yurt at Landal Gwel an Mor in Portreath, it's a beautiful space to gather your girl squad and get creative while you snack on cakes and coffees (or something stronger!). Hosted by the talented Natalie of Natalie Blake Wedding Design, you will be taught how to make your very own dreamcatcher - which is easier than it seems with her expert help, even for the most craft-averse of hens! Best of all, each one of your hens will get their own dreamcatcher to take away - and we're sure they'll lend them to you to bring a touch of festival-style boho chic to the big day. You might even incorporate something personal or with special meaning to weave into your design.
And if dreamcatchers aren't your thing, other workshops such as pom-pom making and chalkboard writing are available too. So whatever the theme of your wedding, you can get a head start with your decor, with the added special element of it being made by your besties.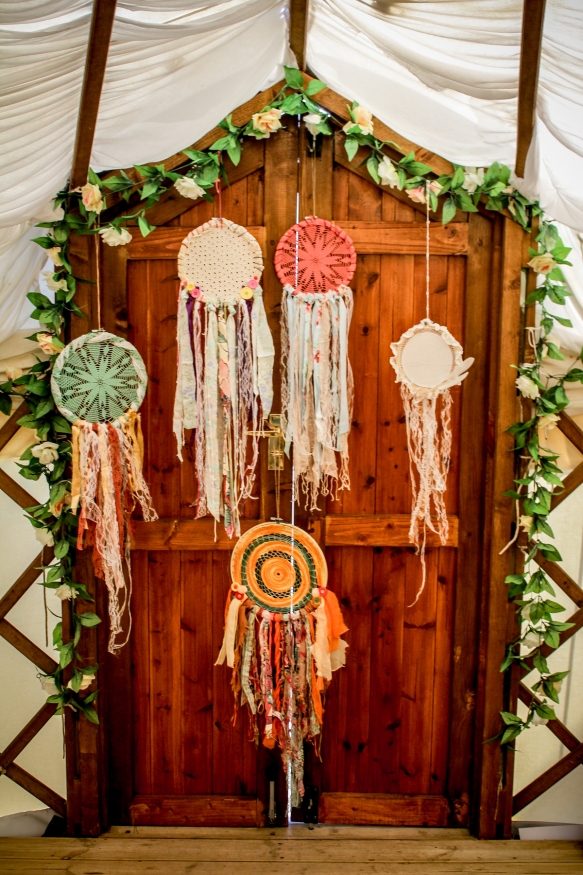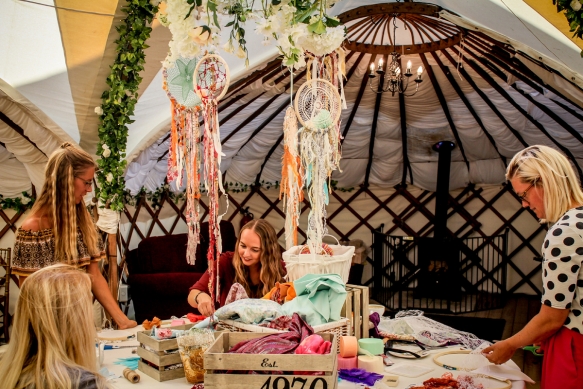 For brides and besties...
Chocolate hen party
A truly magical experience, the artisan chocolatiers at Mococu have recently launched chocolate hen parties. Designed to help you connect with your most treasured of friends, it uses the blissfulness of chocolate as a basis for a beautiful day. In fact, did you know cacao is known to open the heart and release feelings of joy and elation? It relaxes you, gives you energy and make you feel as though you are in love!
From a cacao-infused dance party to a traditional Mexican cacao ceremony, Alison of Mococu will work with you to create your very own chocolate hen party, leading you all in an immersive and sensory experience. Taking place anywhere that suits you - be it a tipi, a village hall, at home or on the beach - Alison will prepare the space with silk cloths, candles, flowers, cacao bowls and incense to create a relaxing environment with a sense of occasion. It is a memorable way to come together with your closest girlfriends, to honour the bride and celebrate your love for each other... and for chocolate, of course!
Enjoying a delicious hot chocolate drink with cacao, almond milk, vanilla, cardamom, cinnamon and maple syrup, you will also create floral headdresses out of wild flowers, grasses and cut flowers. Plus, each person will receive delicious Mococu raw chocolate to take away, with the bride being gifted a sensual chocolate gift - perfect for the honeymoon! A time for sharing, meditation, dressing up, dancing and relaxing, it combines fun and frivolity with a deep heart-filled love of your wonderful women.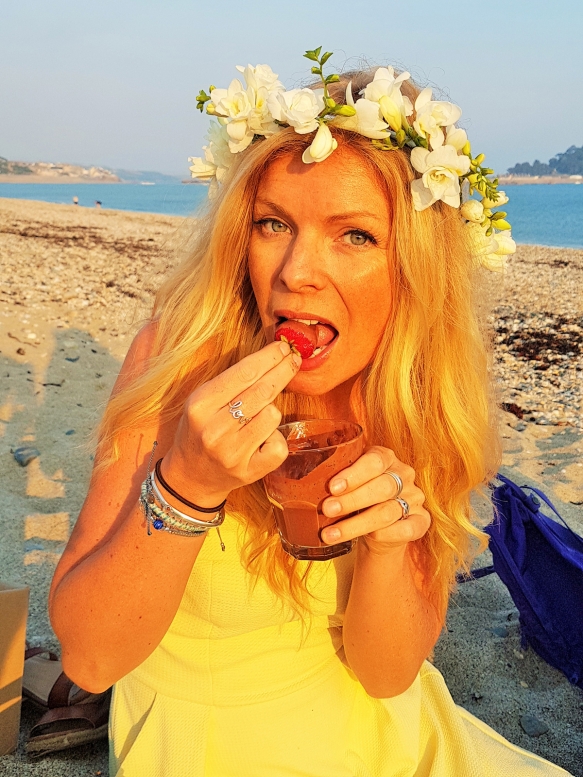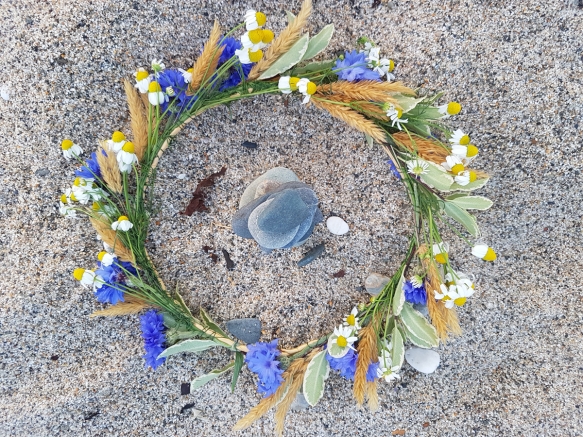 For wedmin-frazzled brides...
Bespoke modern calligraphy workshop

Finding a way to relax, restore and unwind becomes more elusive - yet even more important - as your wedding approaches. That's why we love the luxurious workshops that wedding stationery designers, Anon Design Studio, have come up with, allowing you a chance to gift yourself a couple of carefree hours in an inspired location.
With a focus on mindfulness through making, the Modern Calligraphy Workshops are a brilliant idea for a stressed-out bride who wants some time to focus on herself in the company of her loved ones, while mastering a versatile new skill. Gather your closest friends and enjoy a hands-on few hours mastering the art of modern calligraphy, learning together and sharing design knowledge over wholesome treats. By the end of the session, you will be able to re-create a favourite quote, short reading, or your own chosen words beautifully and with great confidence.
Promising an experience that's "fun, relaxing, nourishing, and rewarding", as the day draws to a close, you'll reflect on it all, feeling restored and relaxed, with your own hand-created piece for the wedding day.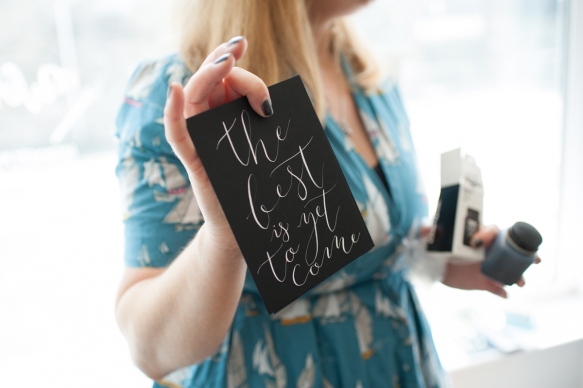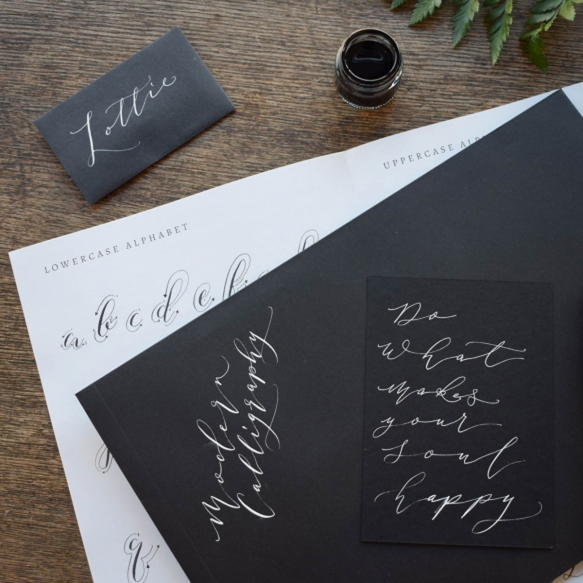 For soon-to-be-weds...
Make your own wedding rings workshop

The ultimate bonding experience for a couple preparing for their wedding, this romantic day will see you and your loved one creating your very own wedding rings.
Spending a day at Carole Allen's studio in west Cornwall, you will both have six hours of expert tuition and supervision, resulting in the most precious item of jewellery: your own silver or gold wedding ring. Pouring your creativity into each ring, you can choose to make your own or your fiance's, with the hours of love and labour going into creating something you'll treasure forever.
You can personalise your rings with your own special message - perhaps initials, your wedding date or something meaningful to the two of you - and there's also the option of hallmarking. All tools and equipment are provided, and you'll get refreshments throughout the day as well as a delicious lunch as you break to go over your progress and see your prized ring begin to take shape.
And if this is something you'd love to share with more of your loved ones, there are 'make your own wedding jewellery' hen parties, meaning you can gather your bride tribe and each make a bracelet, earrings or necklace - perfect for your bridal party to wear on your big day.
Not only is it a day you'll share and enjoy, learning a new skill and being proud of your accomplishments, it'll bring back the fondest memories every time you glance down at your handcrafted piece of jewellery.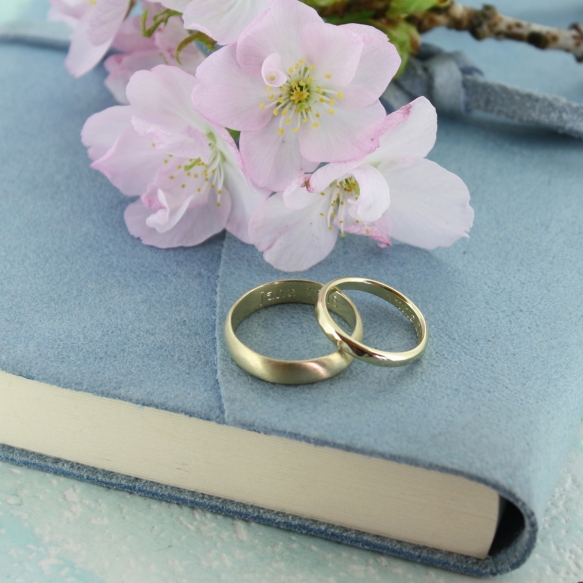 For festival-loving hens...
Flower crown workshop
Fancy getting your best pals together to make a fun and fabulous headpiece to wear on your hen do - or even the wedding day itself? Based on the Roseland, the super-talented Holly Young loves to share her passion for millinery, and her new flower crown workshops are a brilliantly memorable and relaxing way to while away a few hours in your best friends' company.
Taking place at a venue of your choice, the renowned milliner - who learned her craft working alongside talents such as Philip Treacy, Justin Smith and Jane Taylor - will guide you through the crafting process, using birdcage veiling, miniature pom-poms and silk flowers in a kaleidoscope of colours to create flamboyant crowns for a fabulous festival vibe. You might even enjoy some fizz while you create your works of art, then head straight out for your hen celebrations, safe in the knowledge you've all accessorised in style!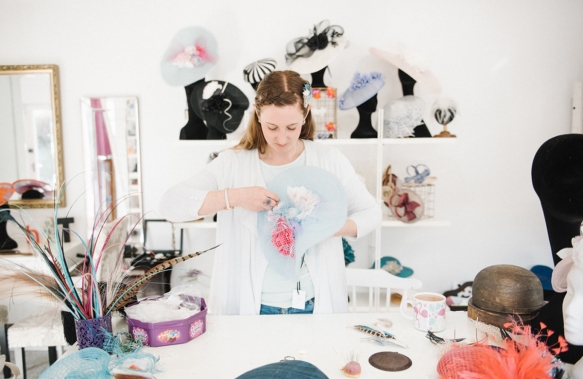 words Lucy Higgins
Copyright Wed magazine 2018
Wed

Directory

All you need from the finest wedding suppliers in Cornwall and Devon