---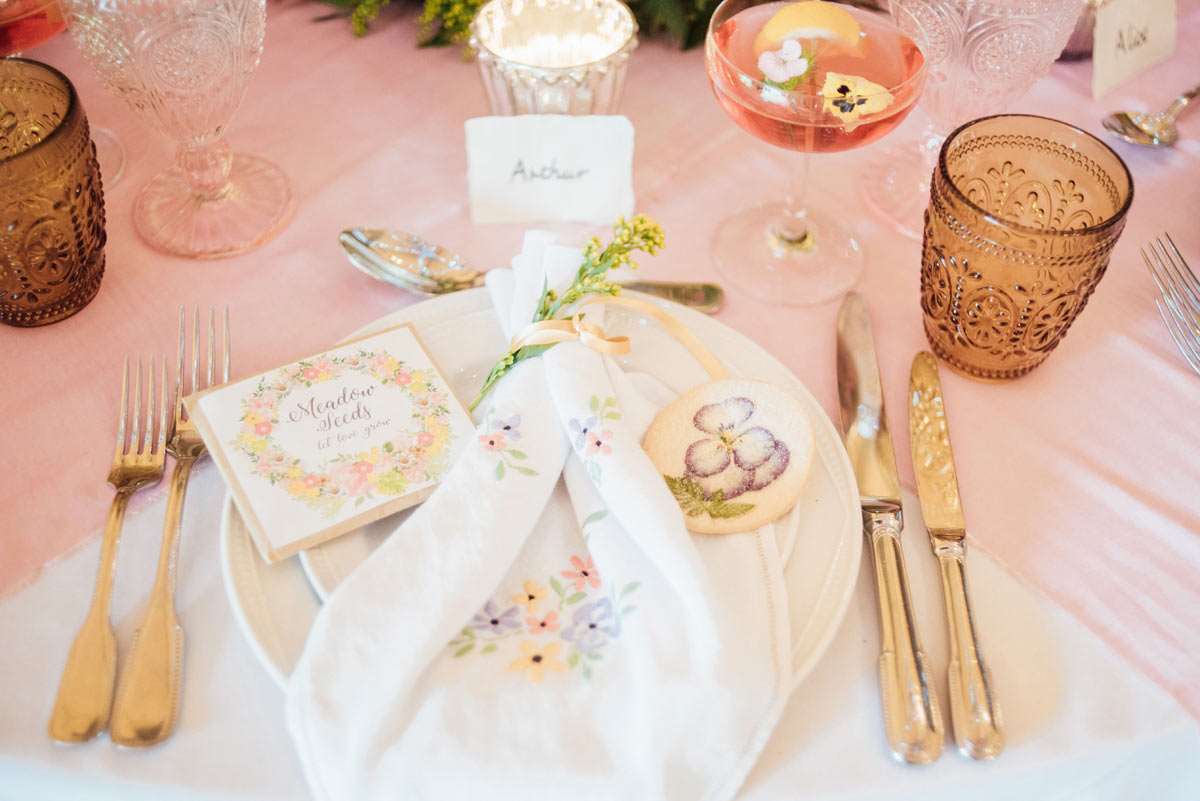 Wedding Favours Devon
Fabulous wedding favours
Gifting your guests a little treat just got a whole lot easier with these fun and flavoursome favours
As a gorgeous gift for your loved ones, a 'thank you' to each and every one of them for sharing your big day, or an insight into something you both love and want to share with them, favours are a lovely little part of your wedding day. And if you're getting married in Devon, it's even better to be able to gift something made or enjoyed right here in the county. We've rounded up our favourite favours to bring you something sweet, thoughtful and oh-so stylish to wow your guests with...

SAY IT WITH CAKE
A foodie favour always goes down a treat, and these delicious cupcakes from Claire's Sweet Temptations are no exception! With a studio in the village of Clovelly, she's perfectly placed to make cakes wherever you are in the county, and her sumptuous choice of flavours mean your guests will be licking their lips as they indulge in such a tasty treat. As well as classics such as vanilla, chocolate and sticky toffee, she offers the luscious likes of lemon and elderflower or coconut and lime. And when it comes to fillings and icing, the only limit is your imagination, with top picks including dark chocolate ganache, salted caramel, or even the very wedding-appropriate Prosecco!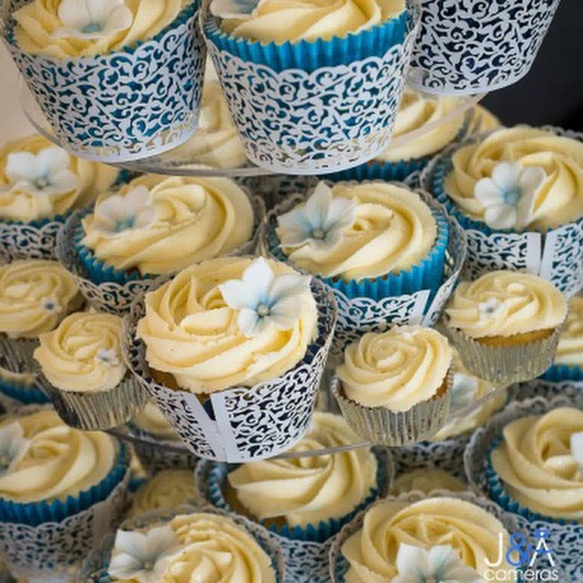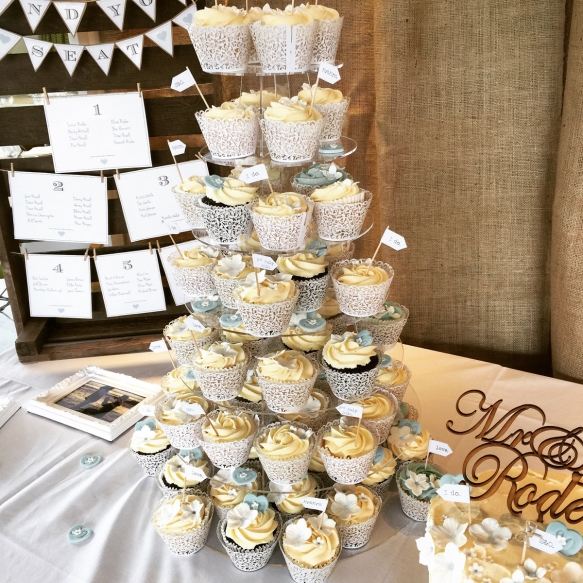 CHOC-TASTIC CHOICE
Deliciously creamy and oh-so smooth, you won't believe that these luxurious chocolates from PLAYin CHOC contain only three ingredients. Natural and organic, the award-winning treats are made from fairly traded and gently roasted Peruvian cacao beans, combined with Madagascan Bourbon vanilla and a Ugandan vitamin-rich coconut. As a result, these dairy, soy, gluten and refined sugar-free chocolates are suitable for every guest - and taste totally dreamy.
The Smooth + Creamy box contains five treat-sized chocolates stamped with a cute heart print. Perfect as an after-dinner delight, or to take home and relive the loveliness of your wedding, it's a sure-fire way to bring the sweetness to your celebrations.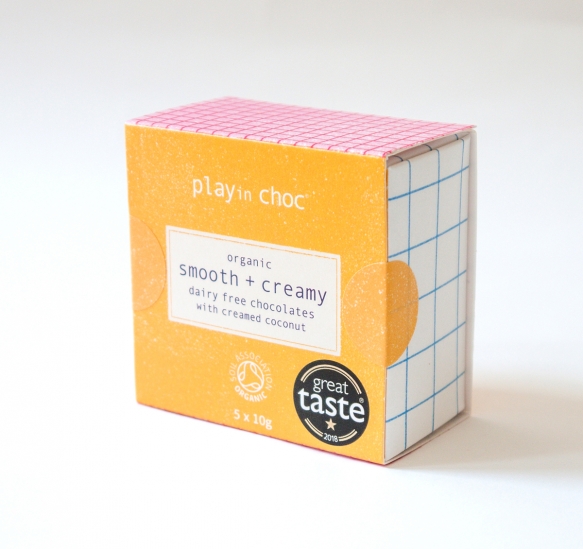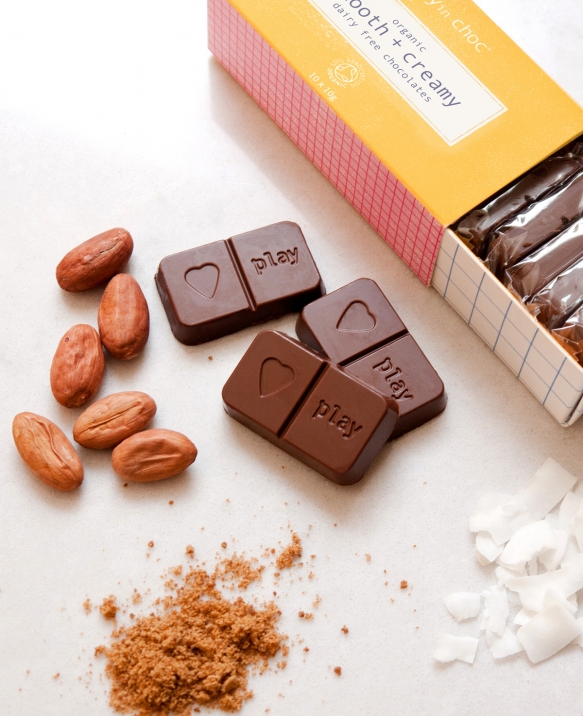 THE WAY THE COOKIE CRUMBLES
Devon-based cake designer Jen of Edible Essence is renowned for her spectacular designs and sumptuous flavours. An award-winning cake maker, her gorgeous creations really do taste as good as they look, which is one of the reasons we adore these pressed edible flower sugar cookies. As your guests take a bite into the Insta-worthy biscuits, the delicate flavour and melt-in-the-mouth texture will have them dreaming of floral fancies, long after the speeches are over.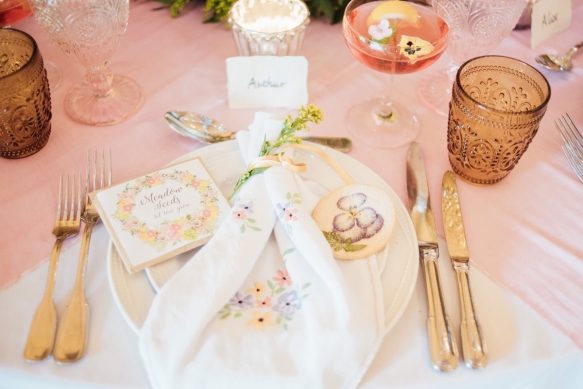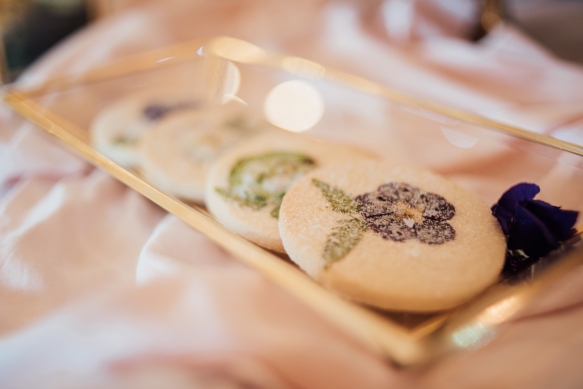 HEAVEN SCENT
Lovingly wrapped in a beautiful ribbon with an individual flower, this little package from Odds & Suds will look gorgeous adorning a table setting. With an uplifting scent to boot, your loved ones will fall in love with the quality of the soaps, not just how pretty they look. Handmade in Odds & Suds' Devon workshop using only natural ingredients, the soaps are a blend of extra virgin olive oil, sunflower oil, coconut oil and water, with the addition of the finest essential oils, herbs and flowers. Kind to all skin types, the gentle products make a chic little gift to take away.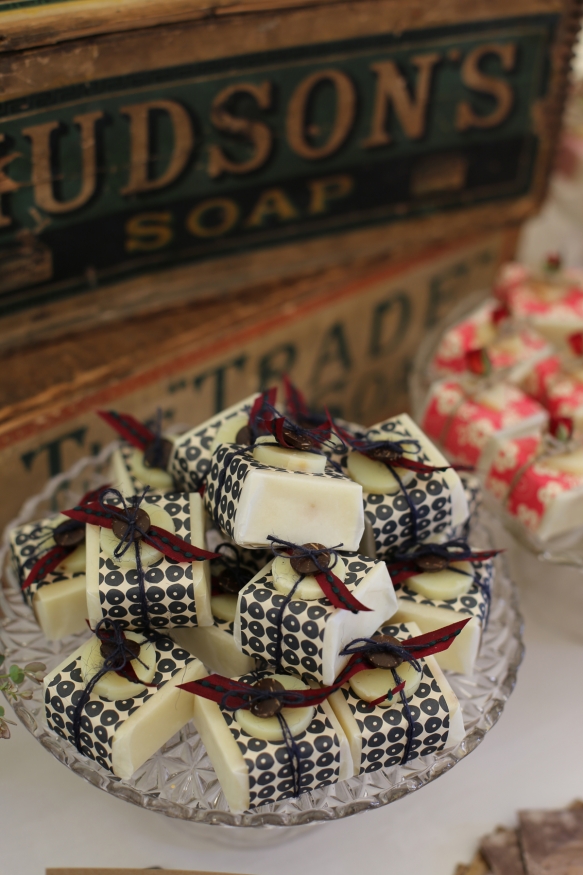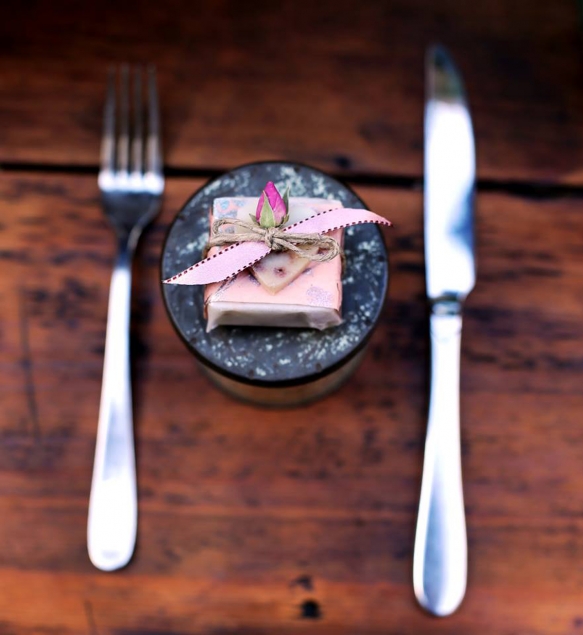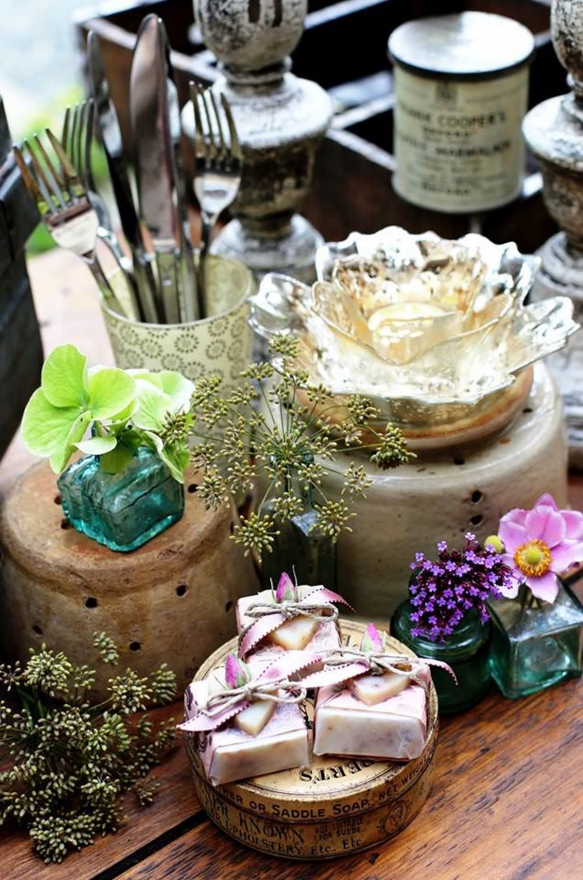 FRENCH FANCY
Bespoke macarons are a sweet way to thank your guests while bringing a touch of Parisian class to your tabletops, and Frandie Macarons are a top choice for award-winning flavour and craftsmanship. Choose your shades and flavours to match your theme or style. Perhaps you'll opt for double chocolate, with a cocoa shell and a smooth Belgian chocolate ganache, lemon meringue, a zesty yellow shell with a white chocolate ganache - or our favourite, salted caramel, with a beige shell filled with luxury caramel and a hint of Cornish sea salt.
Handmade in the Devon countryside using free-range egg whites, Fairtrade sugars and natural flavourings, you can have your macarons personalised with your initials, a wedding logo or gilting, so they truly sing your style. And the best bit? They're larger than the average macaron, so you get more macaron to enjoy for your money!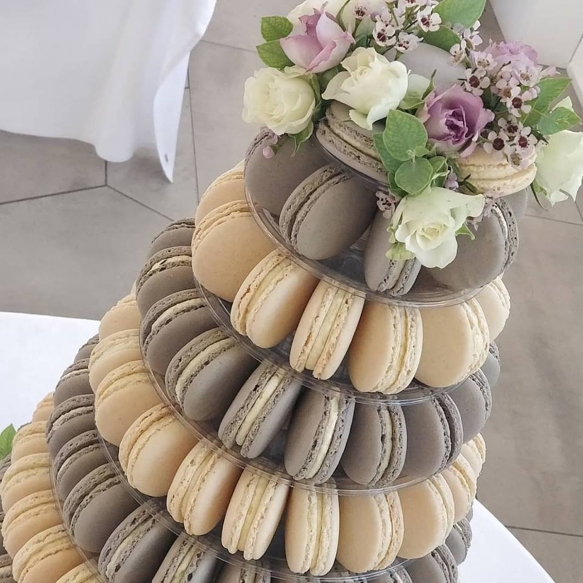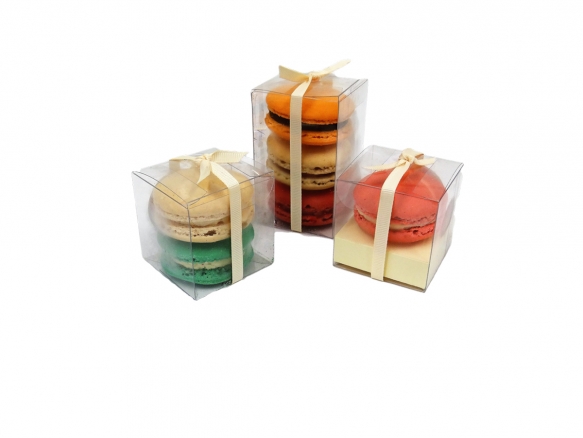 THE FINEST FUDGE
Quite simply the crumbliest, creamiest and loveliest fudge you'll find, Roly's Fudge is a super-sweet gift for your guests. Originating from a farmhouse cottage kitchen in Devon more than 30 years ago, the first batch was created thanks to an old family recipe passed down over generations, using a large copper cauldron obtained from a Devon antique shop. Still made using traditional methods and natural ingredients whenever possible, choose from 15 flavours, with additions from maple syrup and whole crunchy walnuts to real dark rum and juicy raisins. The original vanilla clotted cream flavour, using lashings of Devon butter, is a top pick to gift to your loved ones. There's even a new dairy-free fudge range, made using organic ingredients including fine cashew butter and soya milk. What's not to love?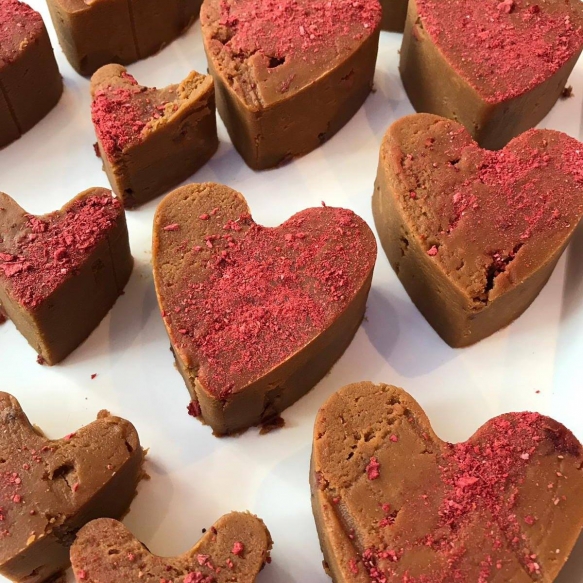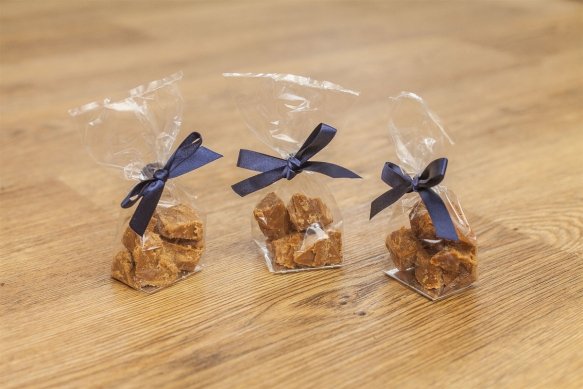 SNUFFLE A TRUFFLE
We can't go past a truffle (or six!), especially these ones from chocolatier Willie's Cacao. Made using specially sourced cacao sourced directly from farmers in Columbia, Venezuela, Peru, Madagascar, Indonesia and Cuba, they are roasted in antique ball roasters in Devon, then made into chocolate using just raw cane sugar and natural cocoa butter. The taste of total indulgence, Willie's Cacao's praline truffles are made with rich single estate milk chocolate, freshly roasted hazelnuts and a pinch of Cornish sea salt, dipped in chocolate and dusted with cocoa powder. The result is a delectably individual taste, bursting with natural ingredients and intensely rich and sumptuous flavour, one of pure decadence.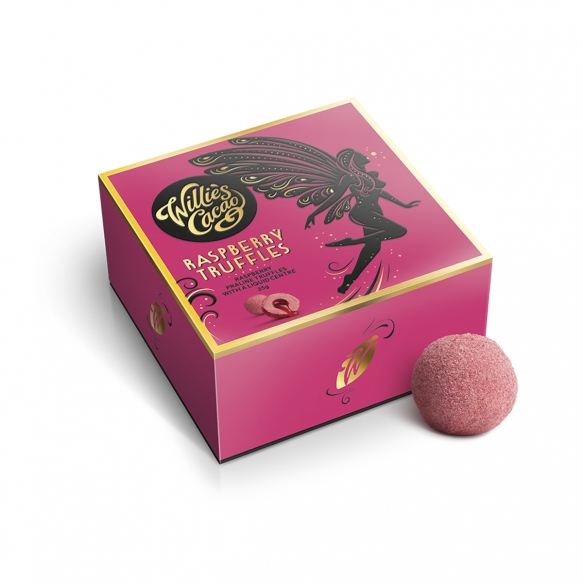 SAY CHEERS!
Miniature spirits are a sure-fire hit at weddings, but it can be a tricky ask to find something truly original that everyone will enjoy - especially when you try to add 'Made in Devon' to the mix! Luckily the geniuses behind Salcombe Gin have created something that looks good, tastes amazing and comes in miniature bottles - just perfect to gift as wedding favours! Handcrafted and distilled using a traditional approach - which the distillery describes as 'London dry with Devon sunshine' - its blend of citrus peels and 10 botanicals are complemented by pure, soft water sourced from high up in the wilds of Dartmoor. The result? Start Point, a smooth and refreshing gin, just lovely for a refreshing summer tipple.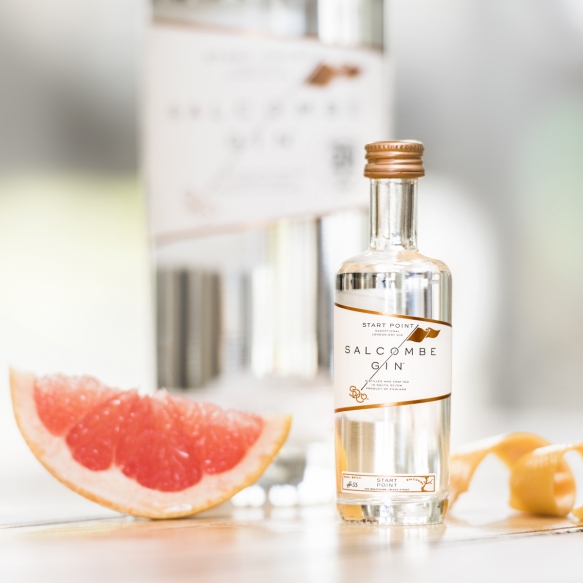 Special offer!
Salcombe Gin is offering a discount on their Start Point miniatures. Available to purchase in sets of 12, get a 10% discount on packs of four or more (giving you 48 miniatures) with code 10MINIATURES2019, or 15% discount on packs of eight or more (96 miniatures) with code 15MINIATURES2019.
words Lucy Higgins
Copyright Wed magazine 2019
Wed

Directory

All you need from the finest wedding suppliers in Cornwall and Devon