---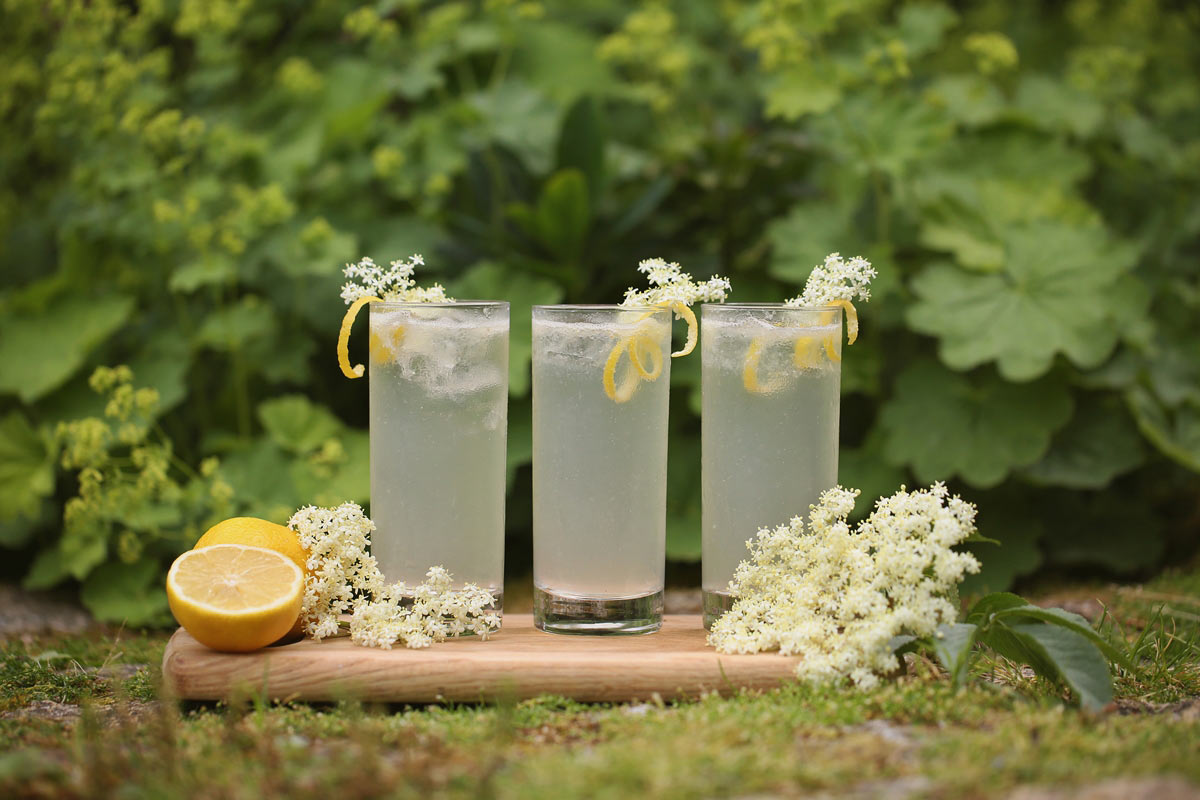 Top tips for your welcome drinks
Top tips for your welcome drinks
Your welcome drinks set the tone for your celebrations - here's some ideas for serving something special
The importance of your welcome drink is all too often overlooked, with a glass of something tacked onto the end of a catering package. But the humble welcome drink is worthy of thought and planning. Doing so much more than just stopping your guests getting bored while you have your photographs taken, your welcome drink will not only make your guests feel well looked after but should set the tone of your whole reception and give them a taste of things to come. We've asked Jo Newman, who heads up the team at The Buffalo (thebuffalo.co.uk), which offers two travelling bars in the form of 1962 and 1964 converted Airstreams, for her advice on how to welcome your guests in the most delicious way...
Keep it classy
A glass of bubbles is lovely, but with a bit of creativity and a little extra effort, a welcome cocktail will elevate the experience and really impress your guests. For a local alternative to Pimm's, check out some of the Cornish Cup options from distillers including Curio and Pocketful of Stones - not only do they have a much better flavour profile, they support the work of some of the region's fantastic artisan producers.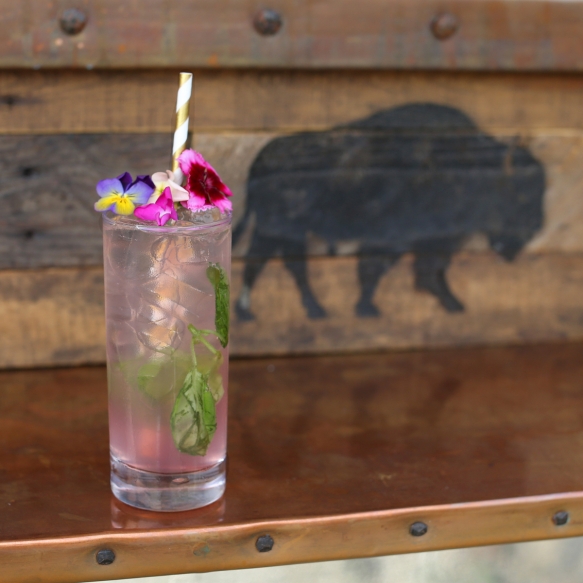 Keep it seasonal
Just as your caterers' menu will reflect the season, so too should your drinks. As a rule, spring and summer are all about the white spirits, while autumn and winter is all about the dark spirits. We love to use light, fresh flavours for spring - think elderflower cocktails and loads of fresh lemon - whereas summer is more about fruity drinks and stronger lime flavours. As we move into autumn we add a lot more of the deep flavours to our menus, with apple, oranges, spices and lots of rum, then winter is all about warming drinks such as whisky, brandy, warm spiced cider, hot toddies and mulled wine.

Keep it fresh
You wouldn't expect your caterers to use a supermarket jar of sauce in your wedding breakfast, would you? If you serve processed lemon and lime juice, or pre-mixed cocktails, your guests will taste the difference. The time spent squeezing fresh citrus is time well spent - we will regularly squeeze 10 or more litres of lime juice ahead of a wedding to produce the highest quality, freshest-tasting drinks.

Keep it local
We are so fortunate in the south-west to be surrounded by some of the best brewers, distillers and producers in the country (and indeed in the world!) so celebrate them and showcase the region's talent. A Cornish welcome drink makes a great first impression - especially if you have guests coming from further afield - provides an ice-breaking talking point, and sets the tone perfectly for your Cornish wedding.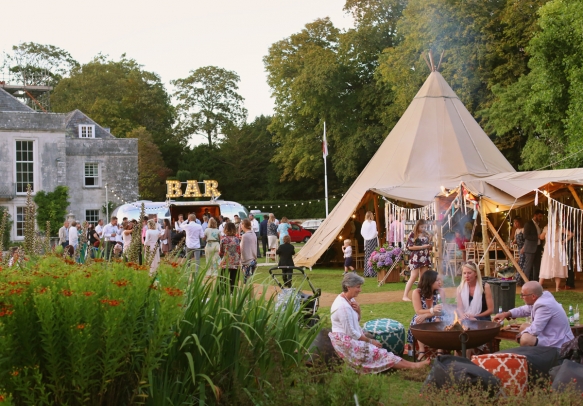 Keep it simple
Preparing 200 built drinks (made in the glass) is clearly a more efficient and seamless process than trying to prepare 200 shaken drinks one by one (like espresso martinis). With enough preparation anything is possible, but remember that shaken drinks should be enjoyed straight away after the pour, whereas drinks built over ice can easily sit for a few minutes while your guests filter in.

Keep it to schedule
The most important information to pass on to the bar is when to expect your guests to arrive. An approximate time is OK, but you run the risk of watery drinks, over-diluted by melting ice, or drinks starting to fly out without garnishes or dressing if guests are early. Designate someone (maybe an usher or a parent) to keep them in the loop by informing your bar staff when you come out of the church, for example, or when guests start heading off to the reception.
Keep it stress-free
We understand that budgets can be tight, and you may think that the welcome drink or the table wine is an easy area to save money by buying bottles yourselves. While this might be true, it can often turn out to be a false economy by the time you factor in the added costs of hiring glasses and mobile refrigeration, not to mention the stress of making sure everything is where it needs to be, when it needs to be, prepared and served right on time as your guests arrive. You'll need to organise who will serve it, who will clear and wash the glasses, and who will dispose of the empties, and a mobile bar will take care of all of these issues for you.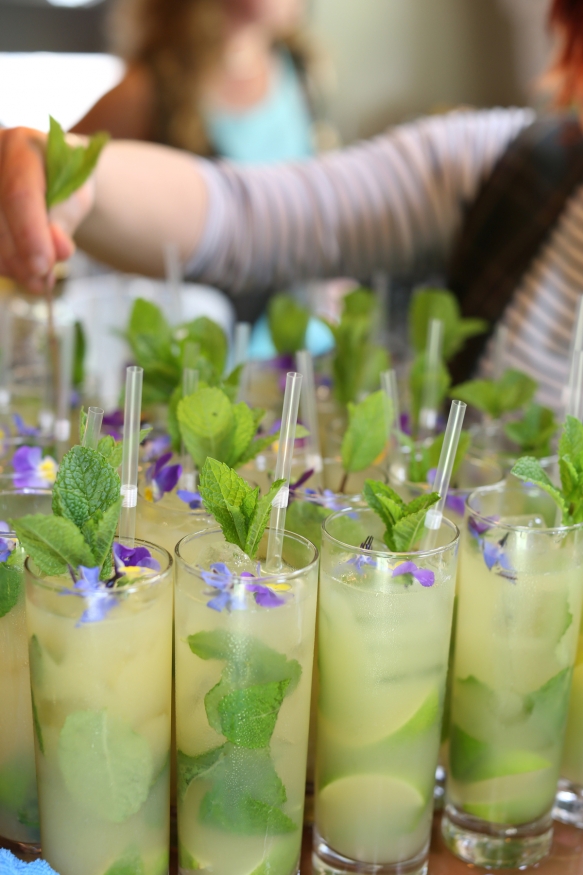 Keep it individual
Stamp your personality over the drinks service from the second your guests arrive. Use a story personal to you - "We drank this on our first date" or "We discovered this drink together whilst travelling" - or serve your favourite cocktail or preferred spirit.

Keep it light
Unless you want your guests on the floor before dinner, it is probably best to avoid short, strong drinks in favour of lower-alcohol sippers. All manner of shots work for speeches and toast drinks, but not as a welcome drink! Opt for a hi-ball or a collins glass instead of a martini glass as an afternoon drink - there will be plenty of time for the hard stuff as the night goes on!
CORNISH COCKTAIL CORNER
It's summery, it's Cornish and it's downright delicious - the Summer Garden Gin Fizz from The Buffalo is a sure-fire crowd-pleaser for a spring or summer wedding. A blend of Trevethan Cornish Gin, Martini Bianco, homemade lavender syrup, lemon juice, peach bitters, basil and a splash of soda, prepare for your guests to be wowed from the very first tipple!
Copyright Wed magazine 2019
Wed

Directory

All you need from the finest wedding suppliers in Cornwall and Devon