---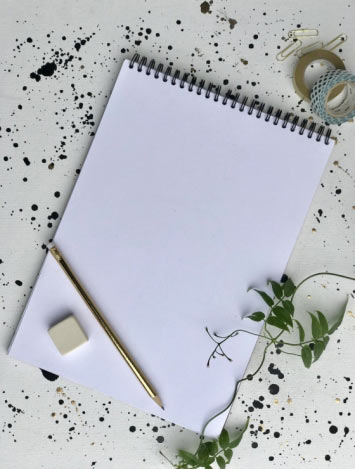 Wedding Planning Cornwall
Guide to wedding planning
Planning your dream wedding and don't know where to start? Don't panic!
Follow wedding expert Elle Winsor-Grime's guide to executing the biggest event of your life - and those all-important must-dos and must-knows!
That phrase "you don't know what you don't know" really does apply to wedding planning. If you've never planned a large-scale event before, it is unlikely you will consider some of those essential details!

A Thing Like That Photography
The first questions to ask about each element of your day is what, when and who. What are the tasks that will need doing? When will this job need doing? Who is going to do the job? All too often, couples have amazing plans and ideas for their big day, but forget to consider the logistics of how these plans will be put into action. I once returned to a venue the day after a wedding to find the kitchen overflowing with hundreds of stale doughnuts. The couple had inventively economised on evening food by purchasing supermarket doughnuts to serve as an evening snack. However, they had forgotten to ask anyone to remove them from their packaging, provide serving dishes or serve them to the guests.
Always ensure that you go through every idea and each part of your plan, and clarify with all suppliers exactly what is included in the service they provide. Never assume anything - however obvious you may feel it is - and always ask questions!
Here, I've broken down the areas that are most commonly overlooked. So take note and ensure you've covered the details that make a difference!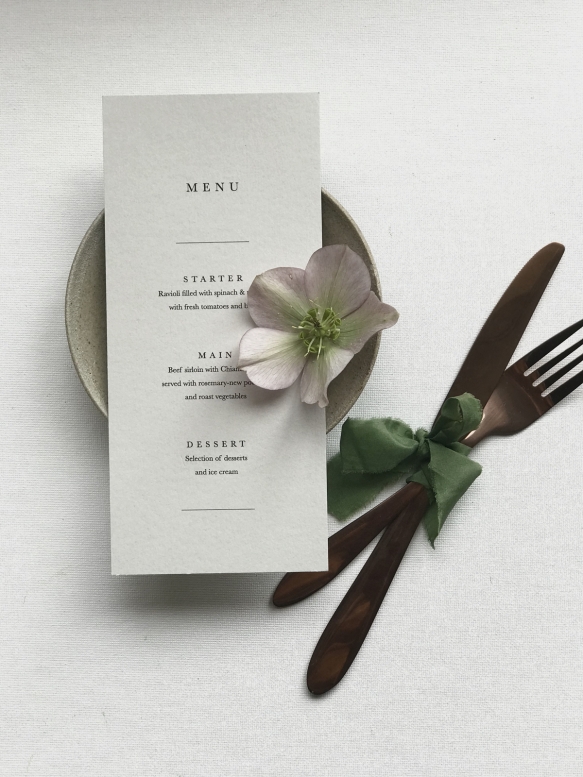 A Thing Like That Photography

TOILETS AND CLOAKROOMS
• If you've chosen a venue not set up for large-scale events, their toilet facilities may be lacking! Ensure your venue has enough toilets for the number of guests you've invited; if not, look into hiring extra toilets.
• Check to see if mobile toilet units need a power or water supply.
• Consider the positioning of your toilets - particularly if you are having a marquee wedding. Don't make your guests walk miles in the rain to the bathroom.
• Do you have a cloakroom? If not, consider creating one.
• If your guests are likely to wear hats, it's also likely that some may wish to remove them, so organise a place to hang them.
• If it's raining, it's a good idea to provide umbrellas for your guests, and they may well bring their own. The last thing you want is a huge pile of soggy umbrellas next to the door so provide some containers for your soggy brollies!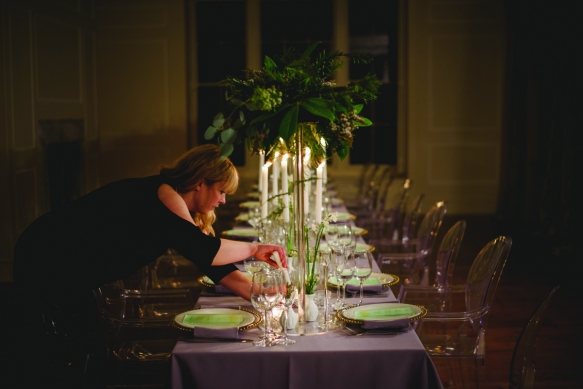 Keith Riley Photography

CAKE AND COFFEE
• Many couples overlook planning where to put the cake table or, worse, forget to order a cake table! This often means cakes arrive and are shoved in a corner, rather than being displayed as a gorgeous, integral part of the decor scheme. Find a beautiful backdrop to display your cake at its best.
• Tea or coffee? Will you serve this at the table and, if so, will the coffee cups and saucers be placed on your table? Perhaps consider having a 'coffee station' where guests can help themselves, and remember to include this in your layout plan.
• Any buffet tables or food stations should be planned into your layout to ensure they are positioned in a practical place to allow the free flow of guests.
TOP TABLE
• Consider where you will place your top table. Remember all eyes will be on the top table during the speeches, and no doubt lots of photographs will be taken. Make sure you locate it before an attractive backdrop and consider the lighting.
• Think about where the people giving the speeches will stand. If your venue has an unusual layout, more than one room, or awkward corners or pillars, the speakers may need to be positioned away from the top table to give your guests the optimum view.
• Make it easy for your speakers by hiring a microphone.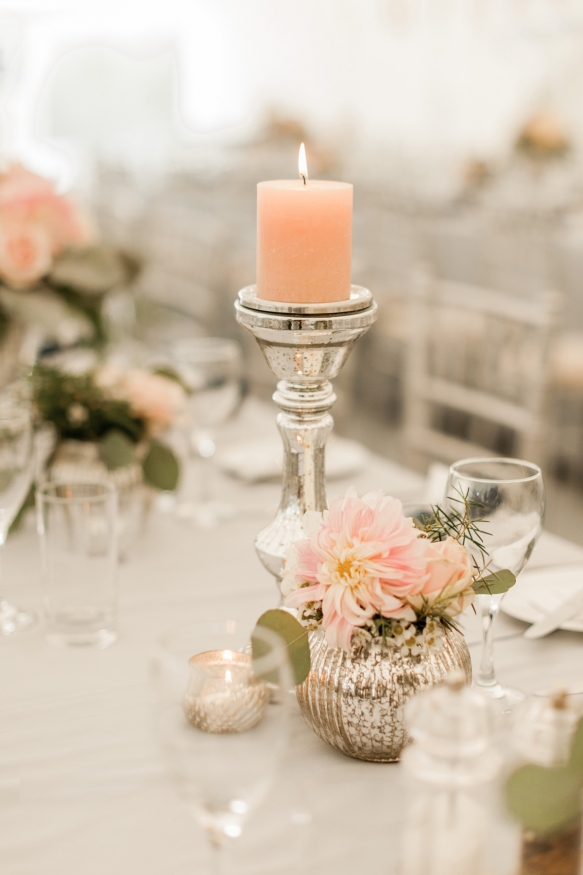 Naomi Kenton Photography

LIGHTING AND CANDLES
• When you visit your venue, ask what lighting is available and take a look at it in action. It may prove inadequate or inappropriate for the ambience that you dream of for your big day.
• Don't assume you are limited to the venue's existing lighting - there are specialist lighting companies who provide beautiful alternatives to create striking ambience with your lighting.
• Don't over-light at night - ask for advice from your marquee or lighting provider to get the right number of lights.
• Large feature lighting such as chandeliers can be used to make a real visual impact, but check if they have a dimmer feature for later on in the evening.
• Check your venue's candle policy. Some venues will have a 'no candle' policy, meaning you will have to rely on battery candles if you wish to use candlelight in your wedding decor scheme. Some venues allow candles but may specify that they have to be within a container. Make sure you check early on in the planning process to avoid surprises on set-up day.
• Always purchase non-drip candles to avoid damage to furniture or table linens that could cost you dearly in lost deposits after the wedding.
• Consider the burn time of candles. All candles should state an estimated burn time. Cheaper supermarket tea light candles may have a three to five-hour burn time. Aim for at least an eight-hour burn time for tea lights and longer for dinner candles.
• Where you place your candles will also cause them to burn quicker; any candle in a draught (think marquees with an open door) will burn much quicker.
• Decide who is going to light the candles, and when. Double-check with your venue, caterers or wedding planner exactly who will be responsible for lighting the candles, and consider the timings that will be required to ensure your candles burn for the duration of the event. Will your need candles replacing throughout the event, and who will do this?
• If candles are in inaccessible spots, it may be impractical for someone to light them during the event, so think about remote control battery options.
• Think carefully about what kind of candles to use outdoors; battery candles are often best in case of windy or wet conditions.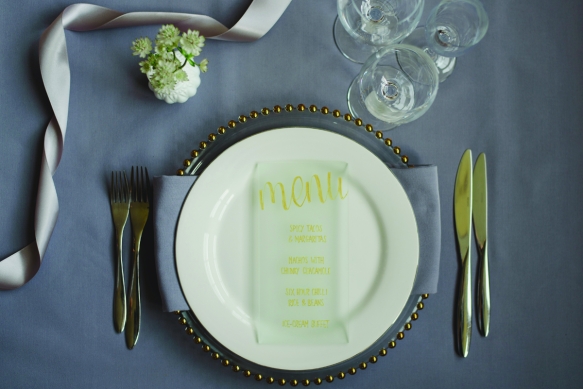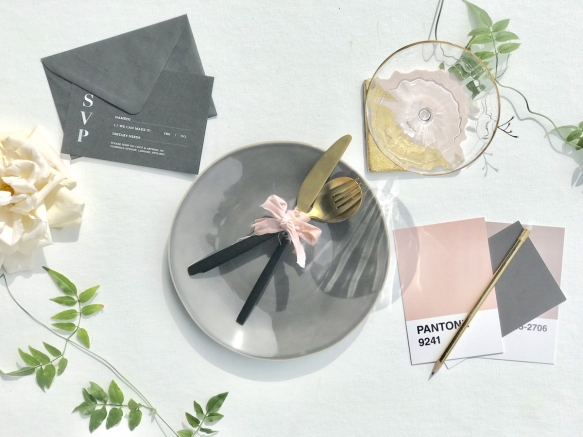 Keith Riley Photography

TABLE DΙCOR
• There is nothing worse than squeezing guests onto a table that is too small, so check your table sizes.
• Check the size of your tablecloths; ideally aim to cover unsightly table legs.
• Think about menu choices when planning your table decor - will you have bowls or sharing platters to fit on to the table? If so, this may affect the space that you have available for flowers or decor.
• Think about heights - ask your florist or stylist to design your table decor with the guest experience in mind. I have witnessed couples overlook this advice only to have guests remove excessively tall table decor from tables so that they can continue a conversation in comfort.
• Ask your caterer to show you exactly what crockery, cutlery and glassware they will be using, or choose your own. Check that you are happy with everything from the salt and pepper pots to the serving dishes.
• Consider how water and wine will be served. I prefer simple glass bottles for water, and for wine to be served to the table. I have seen many carefully designed tablescapes quickly spoiled by an ugly water bottle, ice bucket or a cluster of less than beautiful wine bottles!
• When hiring decor, furniture and catering supplies, double-check your delivery agreement. Often agreements will specify ground floor delivery only - if your venue is not on the ground floor, or has difficult access, you may need to organise for someone to help move delivered items into place.

Emma Solley Photography
GIFTS AND CARDS
• Regardless of your gift list requests, guests often bring cards or surprise gifts to a wedding. Think about providing a table or receptacle for these to be placed.
• Who is going to look after any gifts or cards after the wedding? Ensure that you've allocated someone to keep these safe at the end of the day.
• You may have ordered a guest book or come up with an unusual idea for your guests to leave you a message, but have you planned where this will be positioned?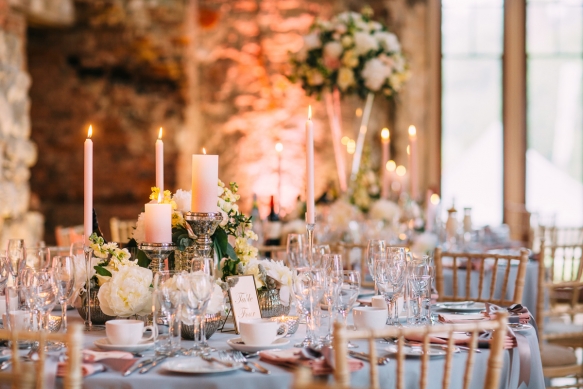 Albert Palmer Photography

FOOD AND DRINK
• Double-check what services are included in each catering quote you obtain. Ensure that you are comparing like with like, as companies price in different ways. Some will include labour costs in a per head cost, some won't. Some will include additional equipment hire in the cost, some won't. Ask lots of questions to ensure you know exactly what you are paying for.
• If you are providing your own drinks, who is going to serve them? Who will order the glasses to serve them in? Who will be chilling them and how?
• Many of your suppliers may be working a long day for you, so ask them if they require a meal or let them know if they need to make their own arrangements.

A Thing Like That Photography

And last but by no means least - my final pearl of wedding wisdom is to double-check who does the clearing up. It's a big job and the last thing on your mind when you are preparing for and enjoying your big day. Check what clear-up service your caterers provide, and assess whether you will need a little more help. Ask what time they leave, and remember that mess made after the caterer leaves will probably be your responsibility to clear up. Always check who needs to remove rubbish and recycling from your venue. It's not the most exciting detail of your wedding to consider, but when you wake up on your first morning as a married couple, it's the last thing you'll want to think about!
Elle Winsor Grime is an experienced event designer and owner of The Artful Event Co (theartfuleventco.com). She helps couples plan and style wildly beautiful weddings. Elle will be running 'How to Style Your Wedding' masterclasses in 2018.
Copyright Wed magazine 2018

Wed

Directory

All you need from the finest wedding suppliers in Cornwall and Devon