Wedding Stationery Cornwall and Devon
Wedding stationery in Cornwall. Your invites, order of the day, menu cards, they all set the scene for the theme and styling that your wedding day will have. Work with a talented stationer to create just the look for you.
Don't forget to mention Wed Magazine when you contact a company from our free directory service!
---
You searched for: Wedding Stationery Cornwall and Devon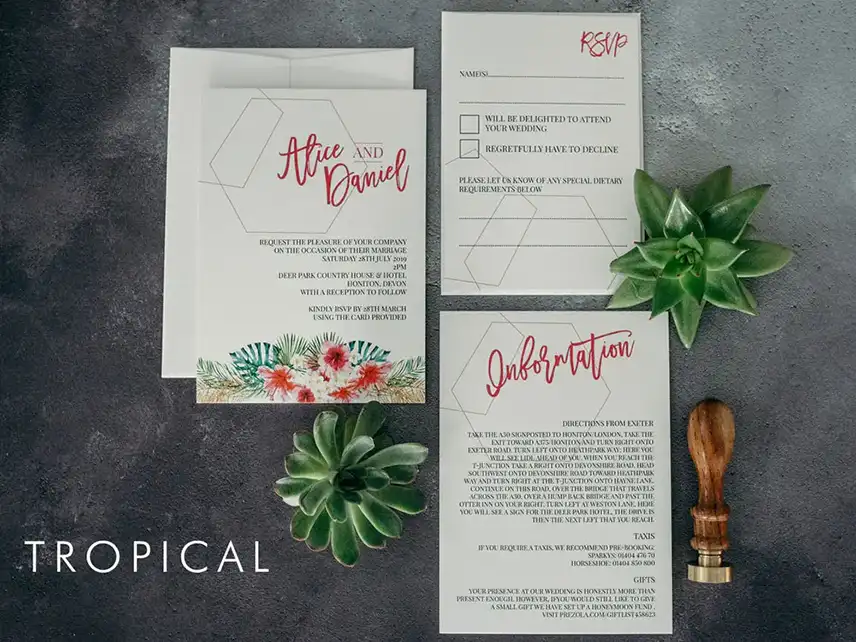 Knots and Kisses
Creating fun, quirky, vintage inspired stationery for brides & grooms who are looking for something a little bit different and more personal for their wedding. Knots & Kisses provides a full range of Day & Evening Invitations, Orders of Service, Table Plans & matching Reception Stationery plus a bespoke service if you want something beautiful or quirky creating especially for your big day. Please see the website to order samples and see the full range of stationery.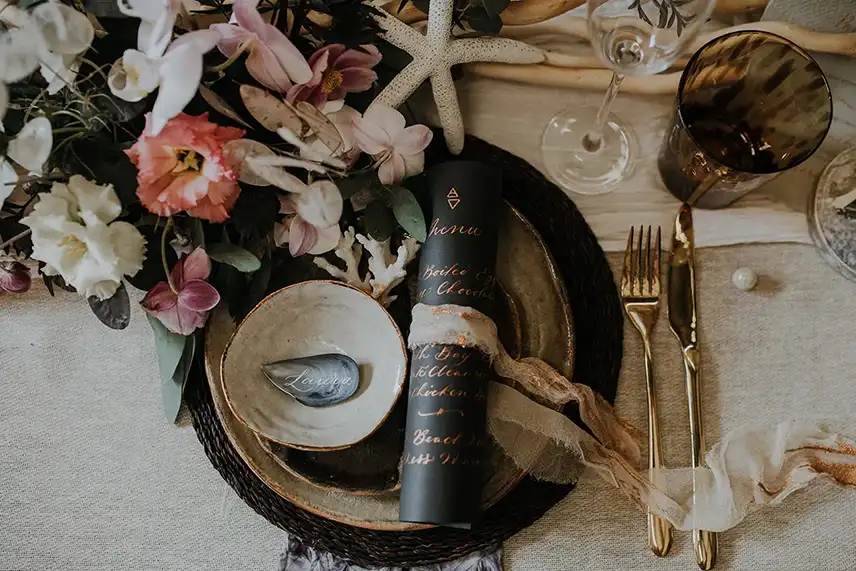 The Whole Caboodle
Hi, I'm Lorraine and I run The Whole Caboodle from my studio in the Devon countryside. I love calligraphy and much of my work focuses on calligraphy and more recently hand engraving, turning wonderful things such as shells and bottles into delicate place settings and personalised gifts for your guests to enjoy. Much of my work is inspired by the Devon coast making it perfect for a wedding by the sea. I've been part of several recent photoshoots, collaborating with some fabulous stylists and suppliers. Some of these shoots have been featured in blogs including Festival Brides, Rock My Wedding and Green wedding shoes. You can see photos from these shoots on my instagram page @caboodleweddings
To get in touch please email me at info@caboodle.wedding