Grooms Wear Cornwall and Devon
Calling all grooms! Whether you're seeking a stylish look for your wedding or tips for public speaking, this is your one-stop for your planning. From classic formal wear to contemporary suits and colourful tartans, our range of grooms wear specialists in Devon and Cornwall will guarantee a suave wedding day ensemble.
Don't forget to mention Wed Magazine when you contact a company from our free directory service!
---
You searched for: Grooms Wear Cornwall and Devon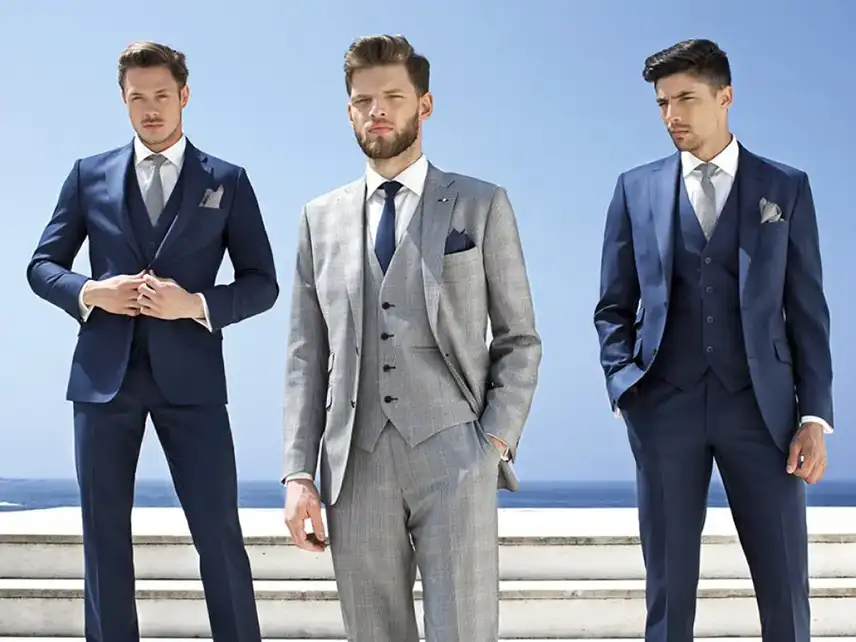 Cornwall Suit Room
01209 613366 | Camborne
For the groom who wants to look his matrimonial best, Cornwall Suit Room – formerly Little Anne Maids – based in Tuckingmill, Camborne, offers an extensive range of formalwear to hire or buy. The store is also home to a huge selection of accessories – ranging from shirts, shoes and boots to ties, cravats, pocket squares and cufflinks – making it a veritable one-stop shop for your big day outfit. Whether you're seeking classic formalwear, a contemporary ensemble or a relaxed vibe, Cornwall Suit Room will have the style solution. Take your pick from the Peter Posh and Ultimate ranges, which feature everything from lounge suits and tailcoats to dinner jackets to hire in a diverse range of shades. House of Cavani, Torre Uomo, Skopes and Remus Uomo are amongst the desirable designers for purchase, alongside a selection of waistcoats from Heirloom and L.A. Smith. With over 150 neckwear colours to hire with matching pocket squares, you can mix and match styles to create a stylishly individual look. What's more, the store's alteration service will ensure a perfect fit.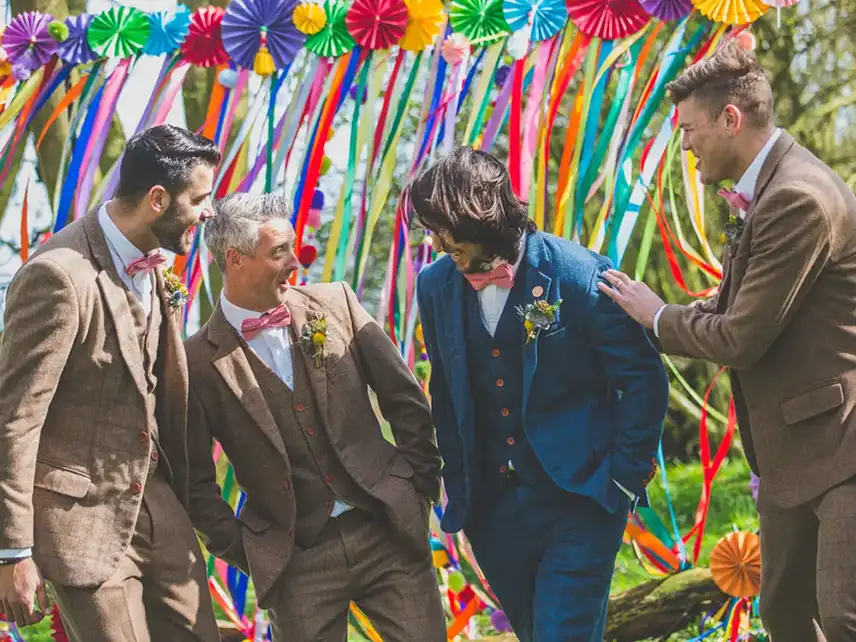 The Vintage Suit Hire Company
07595 533287 | Plymouth
The Vintage Suit Hire Company is borne out of a growing desire for grooms to take control of their wedding look to show off their unique personalities, and falls in so well with the rise in tipi, barn and outdoor nuptials. The VSHC supplies worsted wool, tweed-style suits for both hire or purchase, along with a wide range of accessories to complete the look, and the closest concession is based at The Wedding Hub in Plymouth, with the HQ based in Bedford. (Image: Nicki Shea)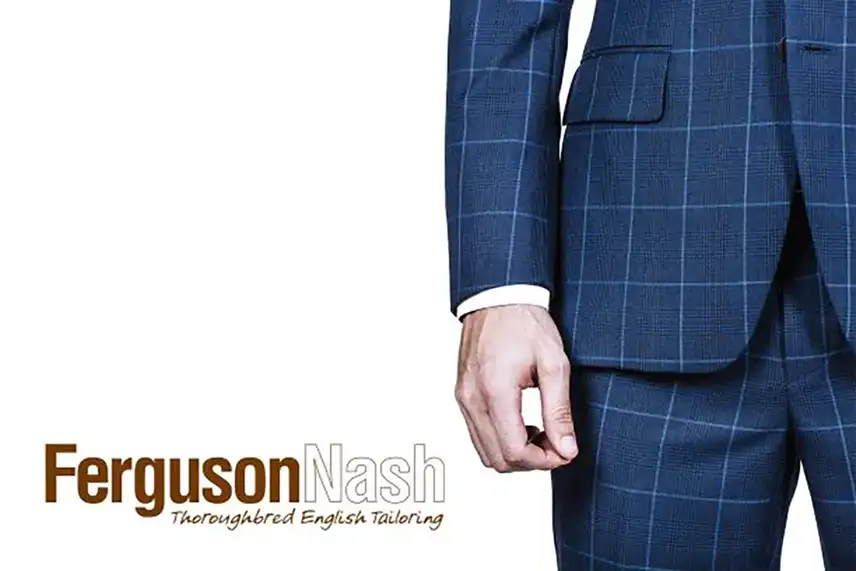 Ferguson Nash
There is no turning back. The venue is booked, the invites are out. You are about to make the biggest commitment of your lifetime. But don't panic! When it comes to looking your best on your wedding day, there really is no alternative to a perfectly tailored suit.
Ferguson Nash are committed to making sure you get exactly what you want – perfectly fitting, beautifully made tailoring. Call Tim Nash on 07884 430936.