---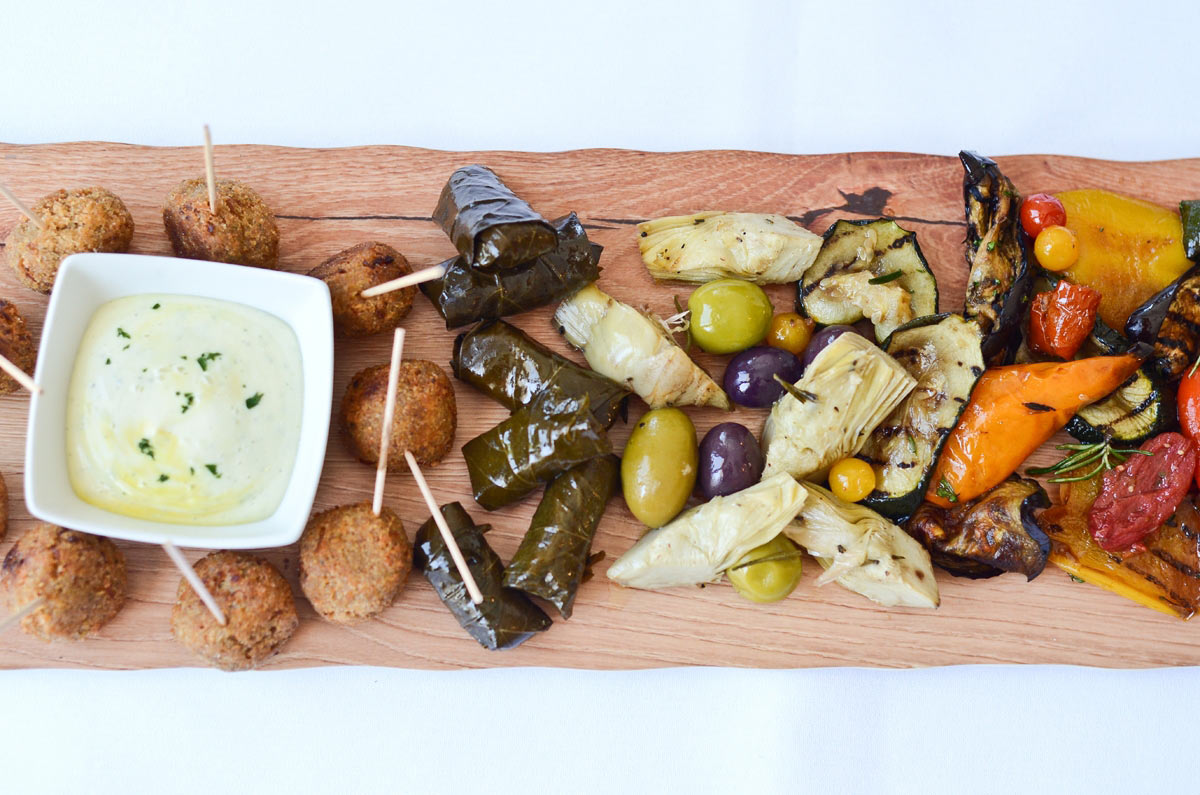 Wedding Catering Cornwall
Choosing your wedding caterer
From breaking bread and breaking tradition to fussy friends and on-trend ideas, here's how to choose your caterer
- plus the questions to ask them - to ensure your big day's dining is a taste sensation!

When it comes to wedding catering, the options are pretty much endless. An al fresco barbecue with flame-grilled meats and crusty home-baked breads? A sit-down seven-course taste sensation guests will rave about for years to come? Maybe you'll embrace vegan food, and serve up a plant-based feast full of fresh flavours and creative colours, or make the most of your coastal location and treat your guests to locally caught seafood, or late-night fish and chips? However, thinking up the dining delights you want to incorporate into your big day is only one part of the organisational extravaganza that is planning your wedding breakfast, with a big focus on your choice of caterer - and what to ask them to ensure you get the dishes of your dreams.
We've asked some of the region's best wedding caterers to give us their top tips on what to consider when choosing your catering company, and the questions to ask to ensure your big day fare has all the ingredients of the best day of your life.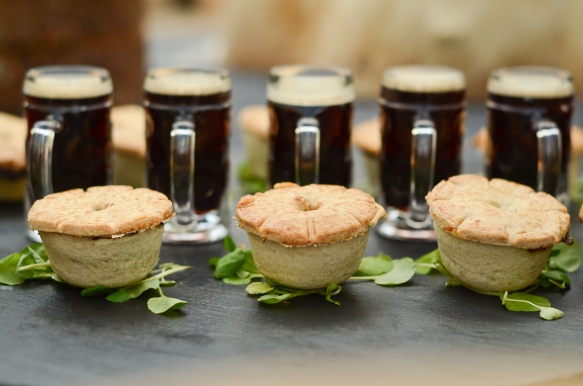 White Radish (Rachel Kevern Photography)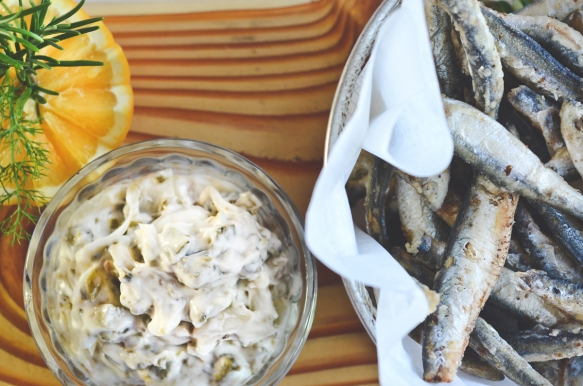 The Round Kitchen (Rachel Kevern Photography)
What should a couple consider when choosing caterers for their wedding?

Beetham Food:
In short: budget, style and location. Make sure your chosen caterer can deal with dietary requirements, and find out whether your caterer knows your chosen venue, its facilities and what works well there.

The Good Food Company:
Naturally you're looking for a caterer who understands the style of food and service you're looking for and can offer you inspiring menu ideas, but don't overlook all the other elements of a good caterer. How much experience do they have catering for weddings, for example? Find out what infrastructure they have in place to support you planning your catering and looking after you and your guests on the big day. How many staff will they be providing? Visit their premises to ensure they have suitable facilities to prepare, store and transport food in a safe and hygienic manner and that they have been approved by their local authority Environmental Health department. Ensure they have public liability, product liability and employers' liability insurance which covers them for their premises and cooking at other venues.
The Round Kitchen:
Food is a very personal part of your wedding day so ensure you make a good personal connection with your caterers. You should also consider how much help you will need in terms of organisation on the day, laying of your tables and timings, and choose a caterer who offers that kind of service - especially if you are from out of county. Any extra support will ensure your day runs smoothly and most importantly that you are not worrying about unnecessary details.
Woodfired Weddings: Couples should think about people - first and foremost each supplier you choose is a person you need to build a relationship with. As a catering and events team, we will be buzzing around your wedding day, interacting with your closest friends and family and serving your tables with one of the most memorable meals of all time, so it's pretty important we have a good relationship and can work together on a more meaningful level.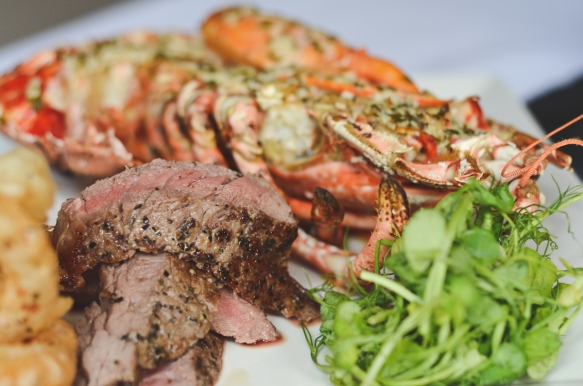 The Round Kitchen (Rachel Kevern Photography)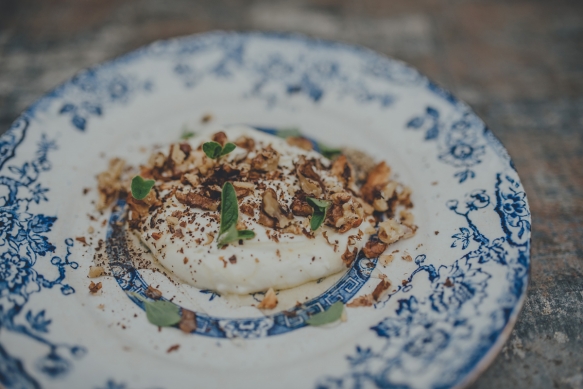 Woodfired Weddings

What are some of the upcoming trends you've noticed in wedding food?
BF:
Barbecues and sharing platters seem to be very popular this year, as couples look for more interaction and a social dining experience while still keeping a sit-down waiter service feel. Dessert platters or stations are big too - all out on the visual and presentation as well as the taste, plus there's a definite trend towards comfort food for the evening, such as burritos, nachos and pulled pork rolls.

TGFC
: Sharing feasts served to each table are still a favourite and canapes are back on-trend with many couples choosing a wider range of canapes to enjoy with drinks instead of having a starter. With our love of plant-based eating, we're thrilled to receive more requests for vegetarian and vegan food.

TRK:
Sharing platters and feasts, and three-course sit-down dinners.
WW: We serve to the centre of tables, we cook amazing vegetarian and vegan food, we cook over wood fire - these are all pretty of the moment trends, we've just been doing it this way for several years now. We don't tend to follow trends, we create simple, honest and confident flavours and we do it so well our couples and their families become friends.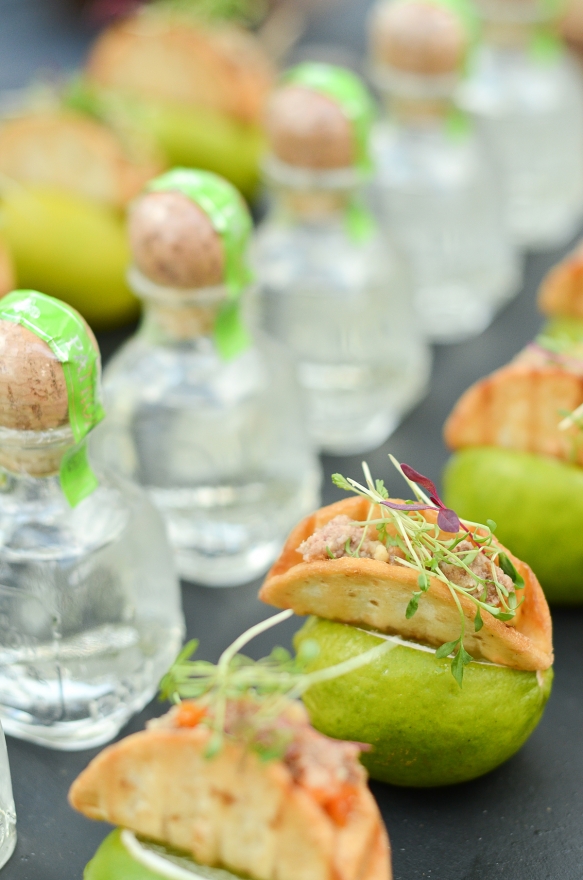 White Radish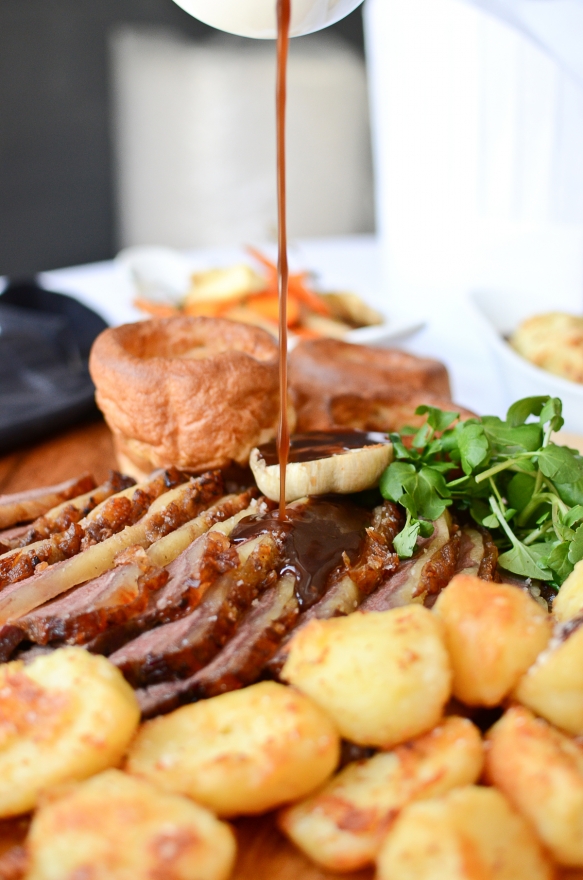 Beetham Food
What should a couple consider when choosing the food for their wedding?
BF:
Choose something you like and a serving style that you feel comfortable with, be it a formal sit-down service or a barbecue. Consider your favourite dishes. We work with couples to try to put their personal touch on a meal and create something that reflects you as a couple. Consider canapes, or something for guests to eat with a drink before the meal begins, as it can be a long wait and guests can get hungry. Stick with seasonal vegetables and fruit if possible.
TGFC:
Concentrate on what food you most enjoy! No two weddings are the same. This is your big day and you're only going to enjoy that day once. Stay true to your tastes and share with your caterers your own ideas drawn from your favourite eating experiences. That way your caterers will be able to develop a menu for your unique celebration and you'll have happy memories of the food to last a lifetime.
TRK:
Make sure your don't over-think the menu trying to keep everybody happy and everybody's tastes catered for. At the end of the day, it is your wedding and your day so you should choose something you are happy with. If you have any of your own ideas, make sure you ask your caterers for options and suggestions to ensure you have exactly what you would like.
WW: This is the only time you are likely to have all your favourite people in the same place, sitting down and eating together as one big family - so the food you choose needs to sing your love story and be memorable for all the right reasons. We take couples on a journey through memories of their childhood kitchen and family favourites, flavours from countries visited as well as the restaurants and cookery books they regularly turn to in order to create a perfect wood-fired menu.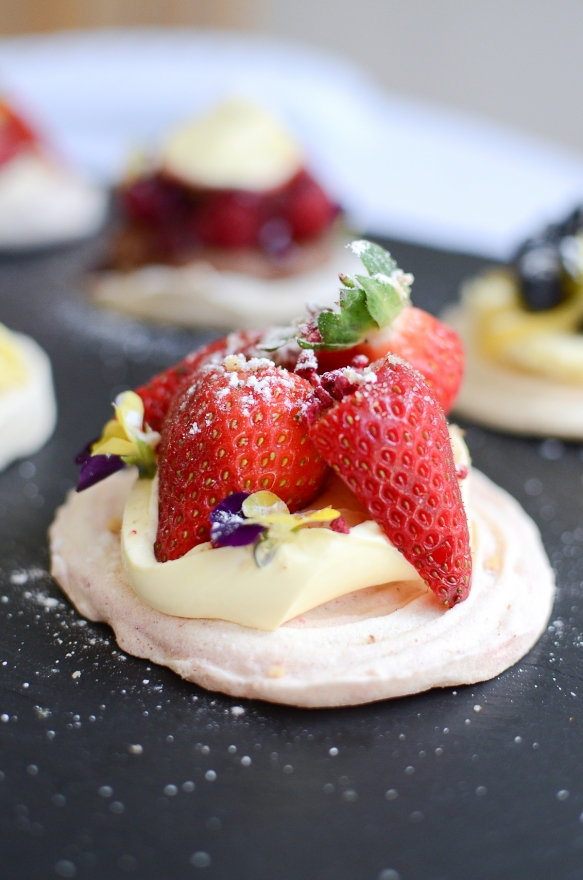 Beetham Food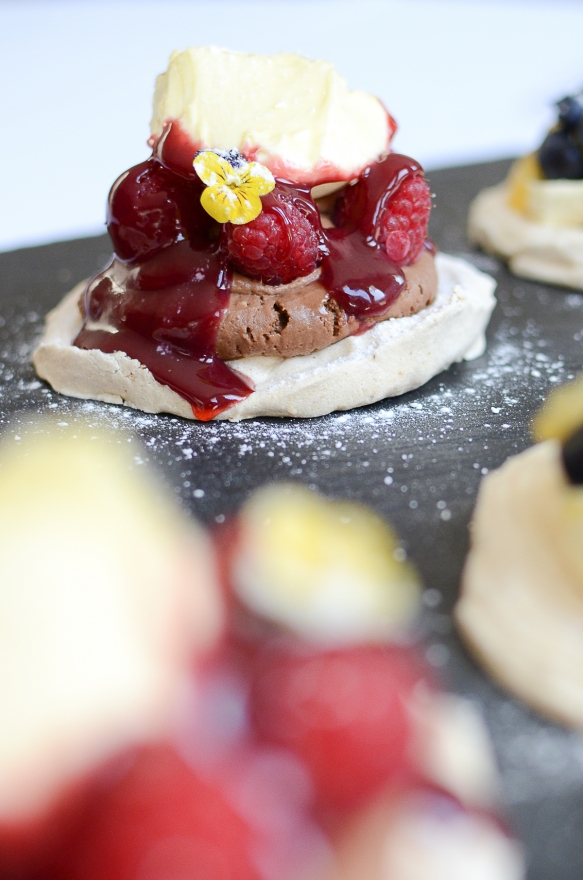 Beetham Food

What are some ideas you love for wedding food?
BF:
We love serving canapes as starters, miniatures aplenty creatively served - it's a perfect start with something for everyone. For a main, it would have to be roast beef or hake, and for a more formal menu, our ever-popular dessert trio would finish things off - three mini puddings on one plate is perfect if you can't decide.
TGFC:
We love to see dining tables filled with bowls and platters of colourful, flavoursome food being passed around and shared amongst friends and family. Simple formats are often the most successful and sharing feasts automatically create a relaxing and fun atmosphere as guests help themselves to dishes like our delicious Spanish paellas or Middle Eastern roasted lamb.
TRK:
It is great to surprise your guests with food that they are not expecting. Rather than a traditional roast dinner, why not offer authentic Indian cuisine, surf and turf or wonderful colourful sharing platters of meats, fish and lots of salads and side dishes.
WW: We love to serve nibbles to guests as they arrive, over our wood-fired grills - a real interaction between guests and the chefs, with the food simply created right in front of them. Grazing boards and sharing plates are also great to get everyone around the table talking and passing dishes around like old friends.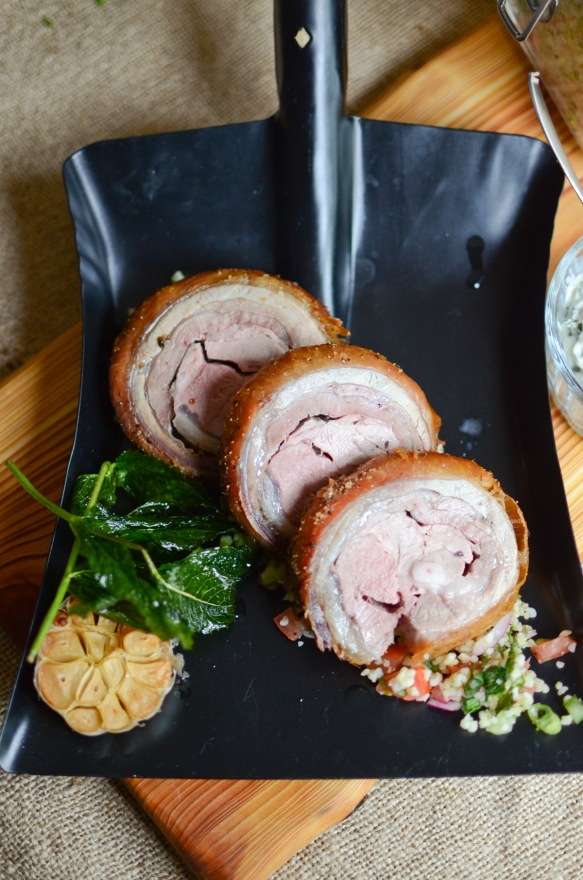 The Round Kitchen (Rachel Kevern Photography)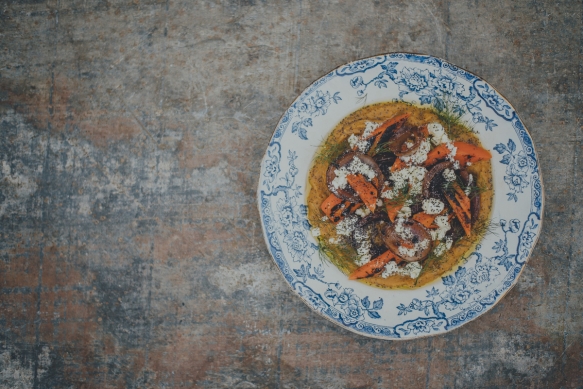 Woodfired Weddings

What are some common mistakes people make when choosing their food or caterer?
BF:
Forgetting to ask about additional charges. Find out what is included in the fees and make sure there are no hidden costs when they come to finalise your menu - for example, hire costs, travel, clearing away waste. Also don't forget about additional options. Lots of people don't realise most caterers can provide more than just food, such as bar services, tableware, linen... And don't forget the day after - especially with your own venue or a marquee wedding, where there can be a considerable clean-up required the following day, (including lots of bottles to recycle!). Do your research - read the testimonials, take time to meet and talk to the caterer and sample some food.

TGFC:
Choosing your caterer and choosing a menu are two different things. A lot of people mistakenly think the process is all about deciding on a menu, but make sure you're seeing the complete picture, and not making any assumptions. Set aside time to talk with your caterer about all aspects of the catering services you are looking for. The better they get to know you the better they will be able to guide you in what can otherwise be a daunting process of decision making.
TRK:
People often compromise trying to keep everybody happy rather than focusing on what they really want. Not mentioning your own specific ideas or themes means that you may end up with food that could have been so much more a reflection of the day as a whole. Never underestimate how hungry people are - you need to ensure that there is plenty on offer. Skipping canapes often results in very hungry guests - and reception drinks going to their heads a little quicker than you would like!
WW: Making a decision based on what you think a wedding should be or in order to please everyone! In our opinion, this mistake can apply to all elements of your wedding day. Your wedding is a celebration of your love, so each element needs to shout this and add to your story in a genuine way and not just because Auntie Laura only eats plain chicken or you think the favours will look great on Instagram! Couples can easily underestimate what is involved in creating a restaurant set-up for 100 guests just for one meal - so make sure you trust your caterer, that they have real integrity and a place in the food industry. Then you can relax (a bit!).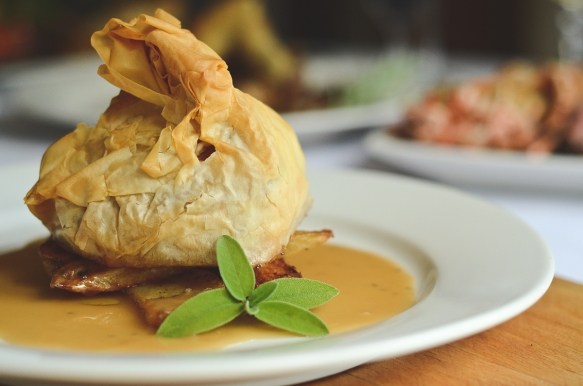 The Round Kitchen (Rachel Kevern Photography)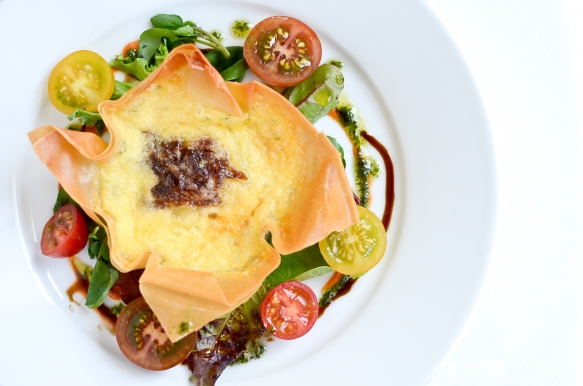 Beetham Food

What's the best piece of advice you could give a couple when it comes to wedding catering?
BF:
Work closely with your caterer, meet in person and think long and hard about your ideal menu. Also think about the additional things you might need that your caterer could provide, which will give you time to focus on other things. If you have a budget or something particular in mind, be clear. This can help you to achieve the menu you are really hoping for.
TGFC
: Don't underestimate how much there is to think about and discuss with your caterers - it's likely a good deal more than you have imagined! Organising successful catering is in the detail, it's about far more than just the food. Having a good experienced caterer is like having a wedding planner, and will make a huge amount of difference to the whole day, often helping you with many issues far beyond the kitchen. Allow time for planning discussions with them but remember successful caterers are busy people and are likely going to be busy at weekends!

TRK:
Make sure you are open and honest with your caterer from the beginning, so you can be as involved in the menu design as you would wish. Ensure you have a good personal connection with your caterer. The food is something guests always talk about and remember.
WW: Do not accept average - you wouldn't want a dress that didn't make you feel on top of the world, so do not settle for a wedding menu that is anything less than the most memorable meal you'll enjoy.
words Lucy Higgins
Beetham Food
beethamfood.co.uk
The Good Food Company
thegoodfoodcompany.co.uk
The Round Kitchen
theroundkitchen.com
Woodfired Weddings
woodfiredweddings.co.uk
Copyright Wed magazine 2019
Wed

Directory

All you need from the finest wedding suppliers in Cornwall and Devon