---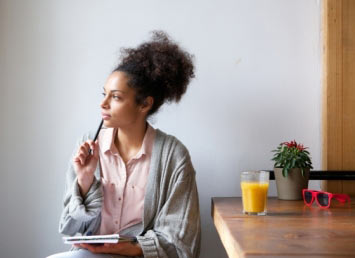 Guest Lists for Weddings
Narrowing down your guest list
Long list of names getting ever longer? Here's what to consider when you're trying to trim a bulging guest list
Her Majesty The Queen allegedly told Prince William to rip up the official guest list before his nuptials to Kate Middleton. So here are some considerations on crowd control for when you're trying to rule your guest list - so it doesn't rule you!

Kids company
: Don't feel guilty if children don't fit into your day from a logistics point of view. Just 20 couples equals 40 guests but 20 couples with at least one child each suddenly means a lot more mouths to feed - and potentially fussy ones at that. Likewise, if you're dreaming of a champagne-heavy intimate ceremony with a handful of your closest friends, marrying on a toddler-inappropriate pier or you're just not a fan of ankle-biters, there's no need to let other people's darlings dictate your guest list. We know your Aunt Sally is desperately proud of Alfie and his prowess at the drum solo and your colleague wants to show off her beautiful twins, but if you need to keep numbers down and realistically can't see children fitting into your day anyway, just say so. But how? Invitations simply addressed to the adults can be confusing as some may think it's a given that any offspring are invited. In order to avoid any confusion and potential embarrassment on the day, when little Jimmy is the only under-30 in the room, spell it out on the invitation. A well-worded note near the RSVP letting your guests know unfortunately you can't cater for children should do the trick. Guests can either arrange childcare or turn down your invitation, quietly and politely. One option for including children at a weekend wedding, however, without having to consider them during the actual ceremony and reception is to invite any little people to games on the beach or a picnic on the lawn as your celebration draws to a close the following day.

Meet the parents
: OK, so your parents are footing the majority of the bill, and as a result they feel they have somewhat earned the right to add a couple of names to your guest list. But you've never liked your dad's golfing buddy and, lets be honest, your 'Uncle' Tony isn't your uncle at all. Just because they are paying doesn't mean you have to say you do to your parents' nearest and dearest, too. So if and when a monetary contribution is mentioned, set your stall out early and ask, politely, if a cash gift comes with any conditions. If it doesn't, take the opportunity to explain you'd rather keep numbers to a minimum and their money will be better spent on 50 must-have guests.

Ballistic logistics
: Don't feel pressured by other people's diaries. Yes, we know those wedding invitations mount up for the summer months and we've all had back-to-back wedding weekends. But don't feel pressured not to have the May day you've always wanted, or a high-summer August bash, just because three other friends have chosen that month, too. Likewise, you don't have to get wed in the school holidays or on a weekend because it's more convenient for your guests' travel plans. Ultimately, if your list is really spiralling and the budget's busting, then choosing a busy high-summer date, a date in school term time or on a weekday may well mean an easy win on keeping those numbers down.

Equality street
: So your partner's grandparents are all still living, but sadly yours aren't. This doesn't mean you have to invite an equivalent amount of people to total the same amount of guests for either side. Don't invite people for the sake of it - just to make up the numbers. You'll keep costs down by only inviting those you want rather than having to reach a specific number. And it also means you can throw tradition to the wind and seat guests in a more relaxed style, letting them choose their place rather than sticking to the separate sides for the bride and groom's families during your ceremony.

Bygones, be gone
: When it comes to family fallouts, no one should have to cut their nose off to spite their face on W-day. So your auntie-in-law once said some not-very-nice-things about you: weddings are a time of bringing families together and celebration. Saying that, if the fallout is so bad, it's the perfect excuse to trim that list. Nobody wants a line-up of bitter smirks ruining their wedding album.

Work force
: You spend more time at work than you do at home (or it certainly feels like it sometimes) so it's understandable that your workmates will have heard you mulling over ideas, booking appointments and generally enjoying your wedding planning. Thus, excitement around the water cooler may have been building for some time and invitations possibly assumed. It's easy to get carried away though and just because your desk mates have shared your journey to the aisle on Pinterest, doesn't mean you have to invite them to your day. Instead, consider organising a pre or post-wedding lunch or afternoon tea for your department/ office/ team. That way, they get to share the excitement of your day, you basically get another bridal shower and your guest list doesn't get any greater.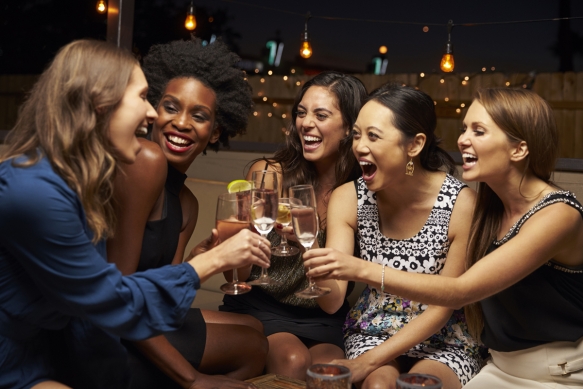 Reply to sender
: Nobody wants empty chairs at the wedding breakfast and confirmation of numbers early doors is key to smooth planning. But if you don't hear back from the guests you have sent formal invitations to by the specified date, don't panic. Chase and give a further strict deadline, so there are no surprises, and if an answer still fails to materialise, it might be time to let them know, via a sympathetically worded email, that although you hope they can make your day, if they can't you completely understand but just need confirmation for the caterers and/or venue. If apologies come back, accept graciously and trim that list!
The one
: Ah, plus ones. What a quagmire. If your best mate is dating a hottie you haven't met yet, that's one thing. Your brother asking to bring whoever he likes on Tinder that week is quite another. Anyone already hooked up at your engagement is probably OK but any fledgling romances that ignite in the days leading up to W-day? You might have to banish those to the guest list waste bin.
Back for good
: ... Or not. If your university mate got wed ten years ago and you haven't seen her since, don't be afraid to leave her off The List. Yes, that wasn't the plan back in 2005 when you talked about being each other's bridesmaids, but hey, times change and what was once sharing a bottle of wine under a duvet on the sofa in a freezing cold student house is now an every-other-year Christmas card greeting that never gets reciprocated.
Leaving, on a jet plane
: Seriously, you'll be able to hear a pin drop if you announce you're getting married on Mustique in the second week of January. A long haul wedding might mean you suddenly find people are too busy worrying about post-Christmas bills which weren't such a worry when you were contemplating Blighty as your bridal backdrop. But hey, at least that means all you've got to worry about is that all-over tan...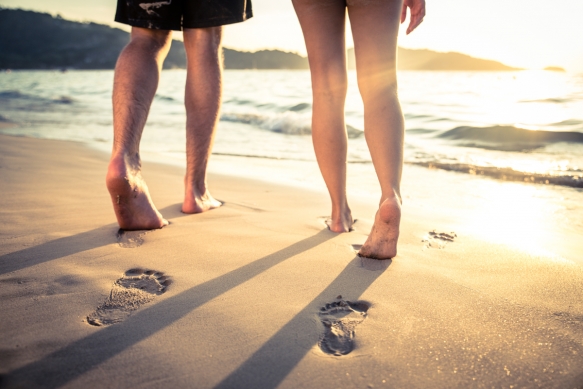 words Elizabeth Chester
Copyright Wed magazine 2017
Wed

Directory

All you need from the finest wedding suppliers in Cornwall and Devon