---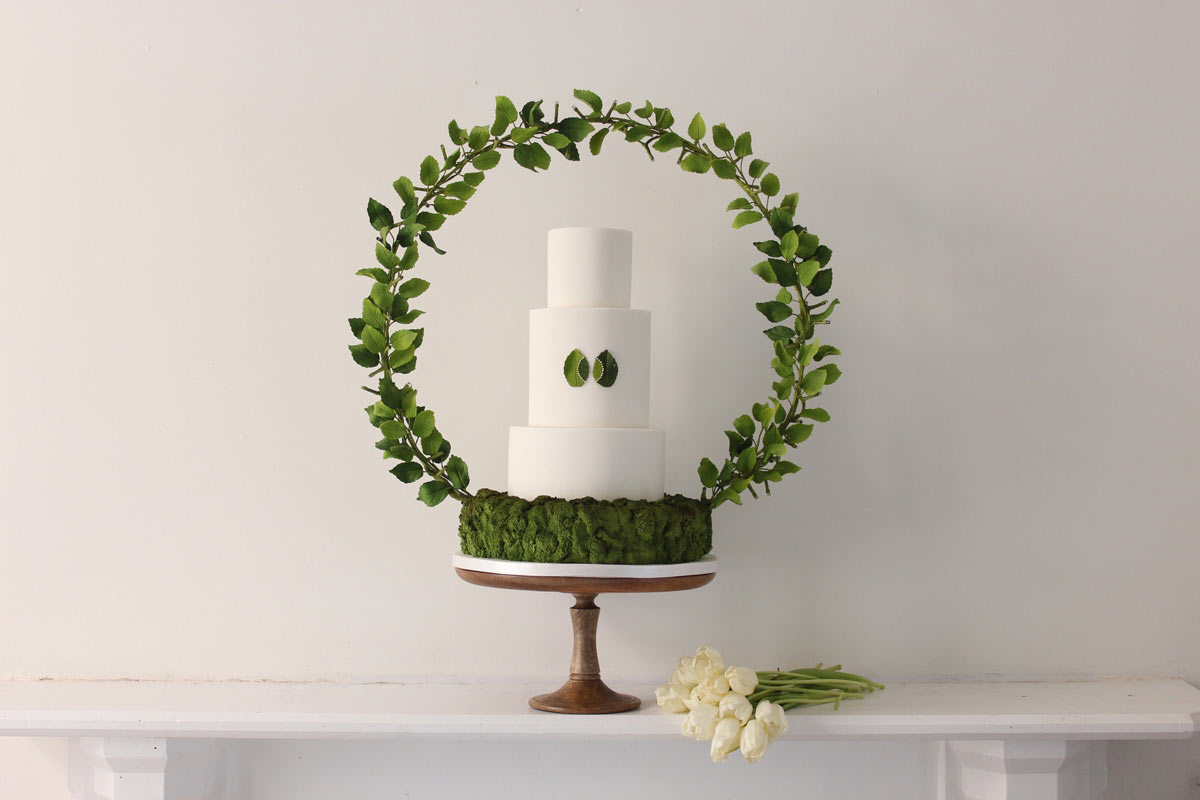 How to display your wedding cake
How to display your wedding cake
How your cake or dessert table is displayed can be the difference in making those sweet memories super stylish
Cake! Not to mention sweet treats, dessert tables, doughnut walls, and the rest! The cake area of your wedding reception can be a gorgeous grazing table for dancing fuel. This little island of joy is the space your guests will snap, post, visit and re-visit to fuel up throughout the party for dancing, celebrating and memory-making. As such, it deserves a little love. All those delectable morsels of moreishness are a fabulous addition to any party - if they're well displayed...

TIES THAT BIND
If one of your bridesmaids turned up to her duties in her pyjamas, you might not thank her for her mismatched approach - so don't let your cake table be the sartorial equivalent! When you're planning and designing the overall look of your day, include some thoughts on this corner of your party. This way all the spaces of the day will have a coherent feel. There's no need for the area to be overly styled, but a well placed candle, flower arrangement, or considered table dressing will make it feel like your cake has also been invited to the wedding.
Kate Alexandra Cakes (Wookie Photography)
LOCATION, LOCATION, LOCATION
Choose your spot for visibility, guest experience and wow factor. Your wedding venue may well have a 'usual' place where they typically display the cake (which might be perfect), but don't put your sweet treats there simply because every other bride has always done so. It's your wedding, and keeping things fresh will make your wedding a little different than those that have gone before.
WHAT'S BEHIND YOU?
To best appreciate all the skill and energy that's gone into your cake, what stands behind it should enhance and complement it.

Wall: Is your white cake against a white wall? Don't make it invisible! Add some foliage, a backdrop of soft ribbons, a statement room divider, or a framework draped in fabric to enable your cake to be seen clearly by your guests and your photographer.

Windows: If you'd like your cake to be more than a silhouette, it should not be placed in front of a bright window. Importantly, avoiding window placement also reduces the risk of your cake melting in the heat.
Clutter: There are all sorts of random things that end up behind the cake table, from unsightly radiators and bright red fire extinguishers to creased marquee canvas and band equipment. Your photographer will thank you for reducing the photobomb potential behind your cake-cutting moment!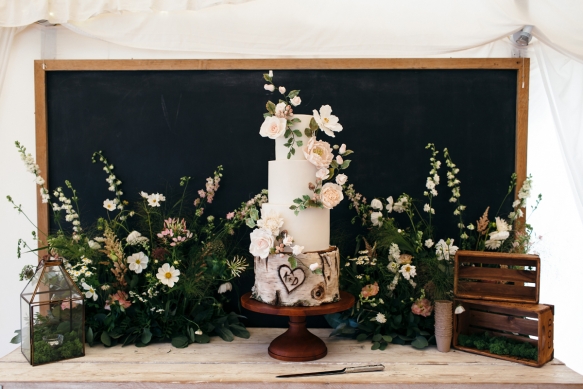 Edible Essence / styling The Artful Event Company (Freckle Photography)
FURNITURE FOCUS
A quick and simple way to create a focal point in your sweet station is to choose your display furniture to suit your wedding style. We have seen reclaimed wood, custom copper, antique desks, agricultural equipment, acrylic posts, machine parts and tree trunks all used perfectly to showcase delicious desserts. Feel free to ditch the white tablecloth, but if you do opt for a statement cloth - be it sparkle, texture, linen or lace - ensure it reaches the floor.

SIZE MATTERS
Big is not beautiful in the matter of cake displays. Your display furniture must serve its purpose, and that is to support the cake you will cut, not overwhelm it. You do not need a six-foot trestle table for a three-tier cake, and having to lean across a huge table with a cake knife is not an attractive look. Neither is standing with your back to your family while you do the honours, so try to be placed alongside or behind the cake, and no more than a foot or so away from the edge you will be cutting.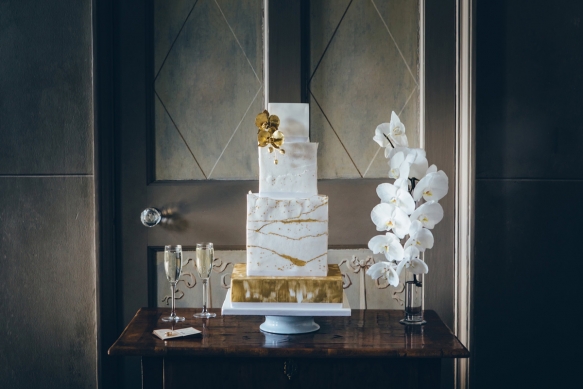 Peboryon (Toby Lowe Photography)
STAND OUT
Like the frame of a picture or the heel of a shoe, your cake stand literally elevates and stylishly completes your wedding cake. There are so many options when it comes to stands, with materials such as glass, stone and wood, and styles including glitzy, minimalist, custom-made or with fresh flowers and foliage. Your cake maker will be able to advise you on the style, size and weight requirements and, while your venue may include a cake stand, ask for dimensions and an up-to-date photo of its condition to confirm its suitability.
LIGHT IT UP
You guests can only appreciate what they can see. It might seem rather obvious, but lighting does matter, especially after dark! When discussing your lighting needs, consider your cake area from the start. Spotlights are fabulous; however, should you envision a softer, more atmospheric vibe, clustering candles, tea lights, or hanging festoon lighting will all accomplish a similar visual goal.

Peboryon (Toby Lowe Photography)
Peboryon (Nick Walker Photography)

words Christine Jensen
main image Peboryon

Copyright Wed Magazine 2019
Wed

Directory

All you need from the finest wedding suppliers in Cornwall and Devon