---
Eden Project
The Eden Project offers the balmy temperatures and vibrant atmosphere of a destination wedding... without having to leave Cornwall! Take your vows amidst the scents and colours of the Mediterranean Biome or the lush foliage of the Rainforest Biome. Hold an after-dark reception and make merry beneath the illusion of a starry sky. Exclusive hire of one of the unique biomes to give your wedding the ultimate wow factor, come rain or shine.The Eden Project is the South-west's ultimate wedding venue destination, where else in the world can you marry in the Med or tie the knot in the tropics, all under one roof? As well as help a charity and support sustainability?
Wow your wedding guests and create an unforgettable wedding celebration in one of biomes, where your guests forget they are in Cornwall,let alone the UK. Instead of jetting off to the tropics or the Med, you can marry in the same distinctive atmosphere without even leaving Cornwall. Our Rainforest Biome is the largest indoor jungle in the world and its lush foliage provides a beautiful backdrop for your ceremony.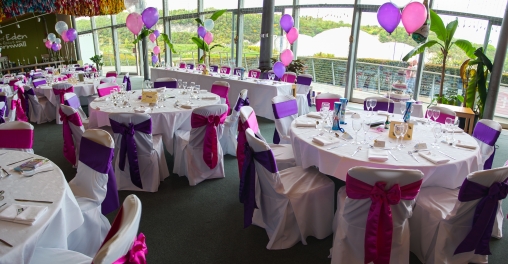 photo Tom Griffiths
Our Mediterranean Biome recreates the sights and smells of this lovely region, with its bright blooms and fragrant aromas of herbs and citrus trees. Or maybe you fancy a winter wedding? Why not have your ceremony on our fully licensed ice rink, beautifully decorated to create that winter wonderland wedding and celebrate with a glass of warm winter Pimm's. The opportunities are endless with our five licensed wedding venues on site.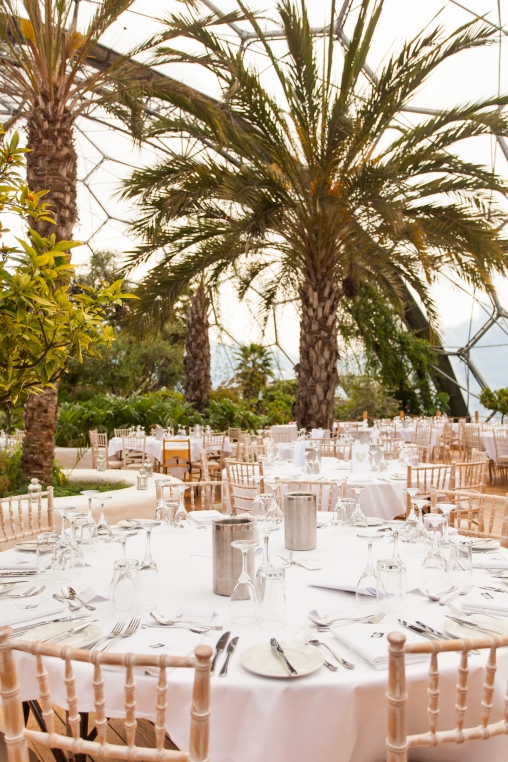 photo Tom Griffiths
Marrying locally and looking for a reception or evening party venue? Then The Gallery may be the venue you are looking for; a vibrant and versatile space that overlooks the Biomes, giving any event an unrivalled view.
Whether you are looking for a small intimate wedding to an extravagant celebration then we have a venue for you.
Each wedding is bespoke to you as a couple, working alongside our experienced award winning events team who can assist you every step of the way. We pride ourselves on our can do attitude with no task being too big or small for any of our team.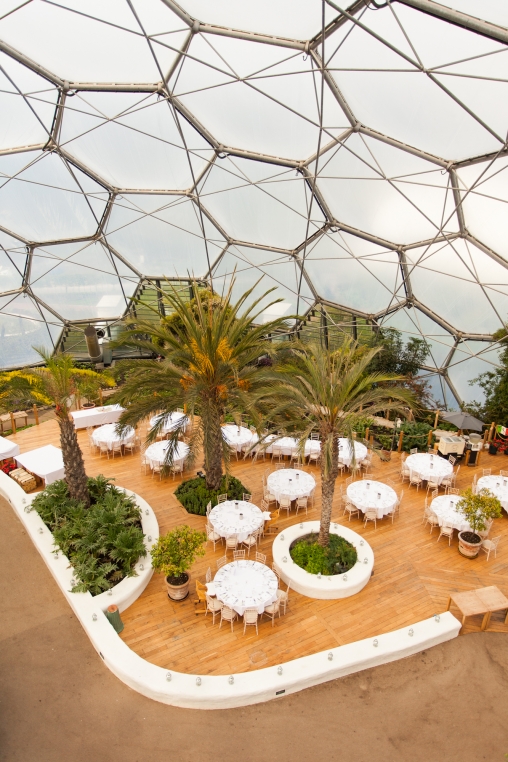 photo Tom Griffiths
If you're having your wedding in Cornwall, why not make sure your food is sourced locally too? We strive to put as much back into the Cornish economy as possible and to keep our food miles down. We provide the finest seasonal produce, and pride ourselves that 81% (and rising) of it is sourced locally, with the remainder being ethically and responsibly sourced. Working closely with our Head Chef, we create menus that suit your taste and budget, from a delicious wedding breakfast to a food court banquet showcasing the best of Eden's food theatre.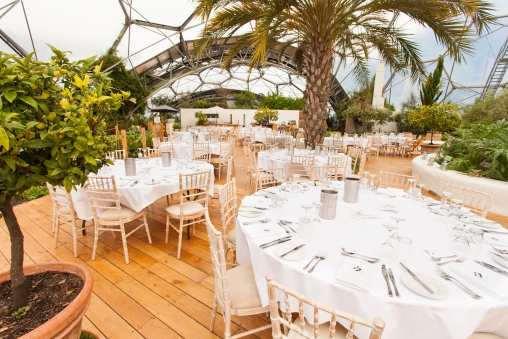 photo Tom Griffiths
Unfortunately we can never rely on the British weather regardless of time of year, but here at Eden you don't need to worry. You can feel like you're dining al fresco and dancing under a sea of twinkling stars – even when it's raining cats and dogs! – creating a spectacular evening atmosphere.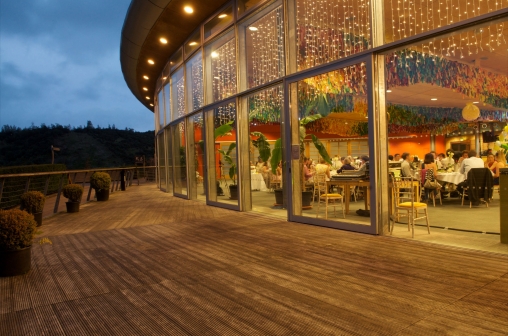 Make a statement to your guests by holding a green wedding at the Eden Project. You'll not only be staging your event at a world-famous icon of sustainability and eco-awareness, you'll also be able to take advantage of our sustainable sourcing policy.
Email: weddings@edenproject.com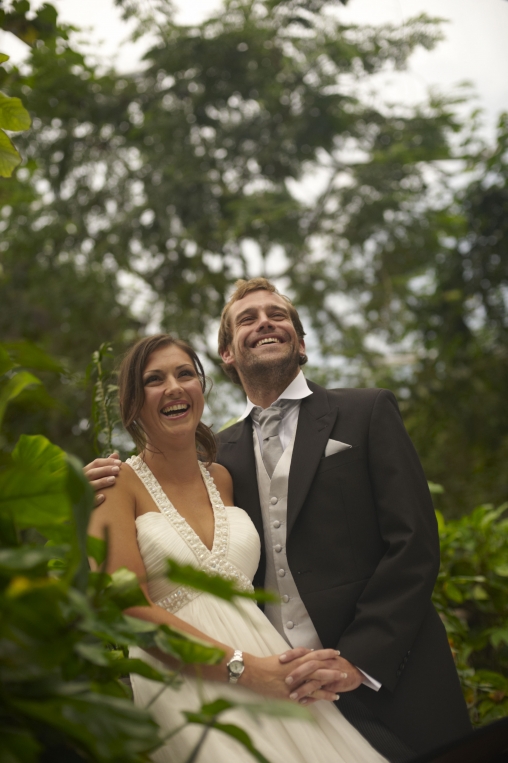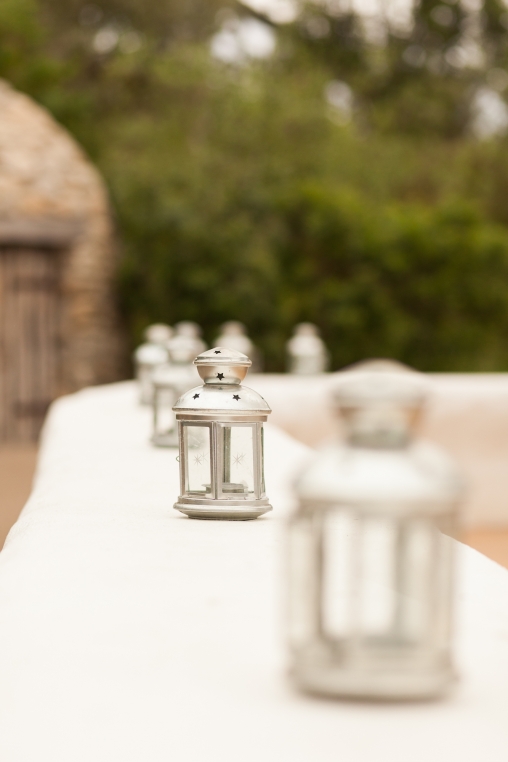 photo Tom Griffiths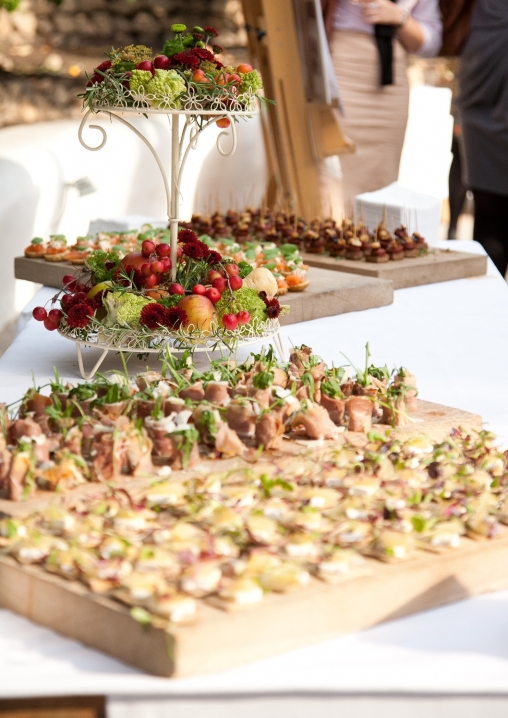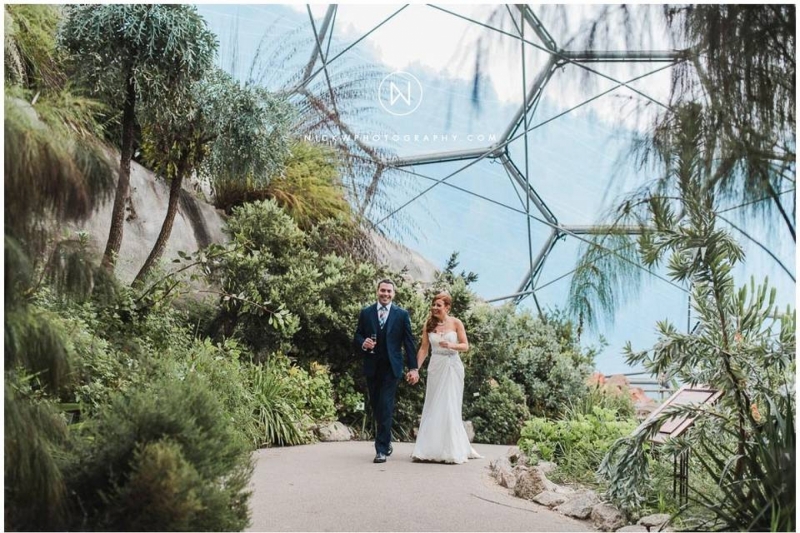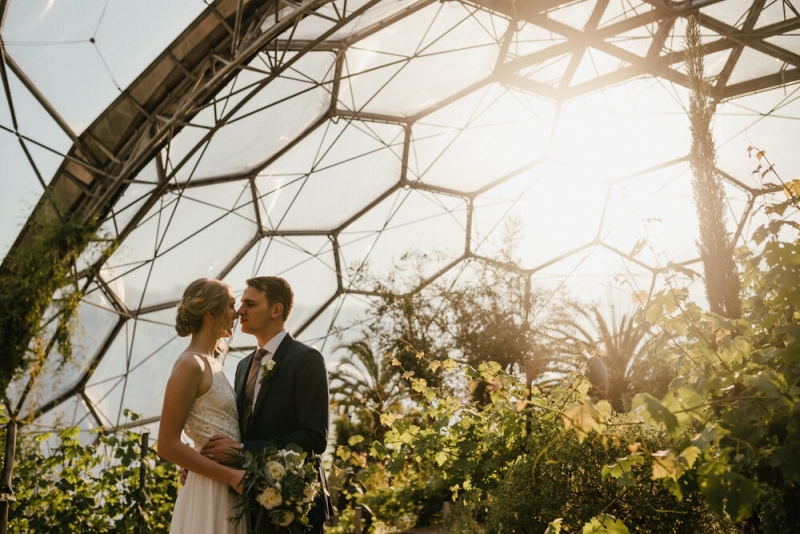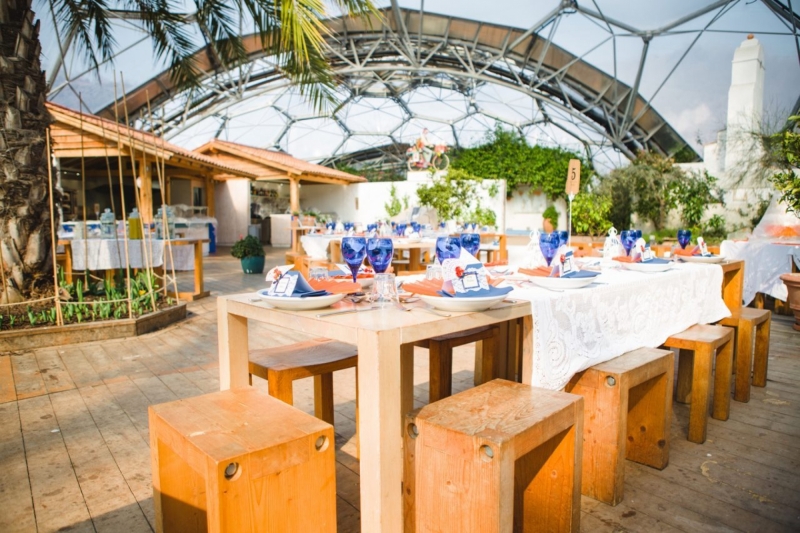 Wed

Directory

All you need from the finest wedding suppliers in Cornwall and Devon