---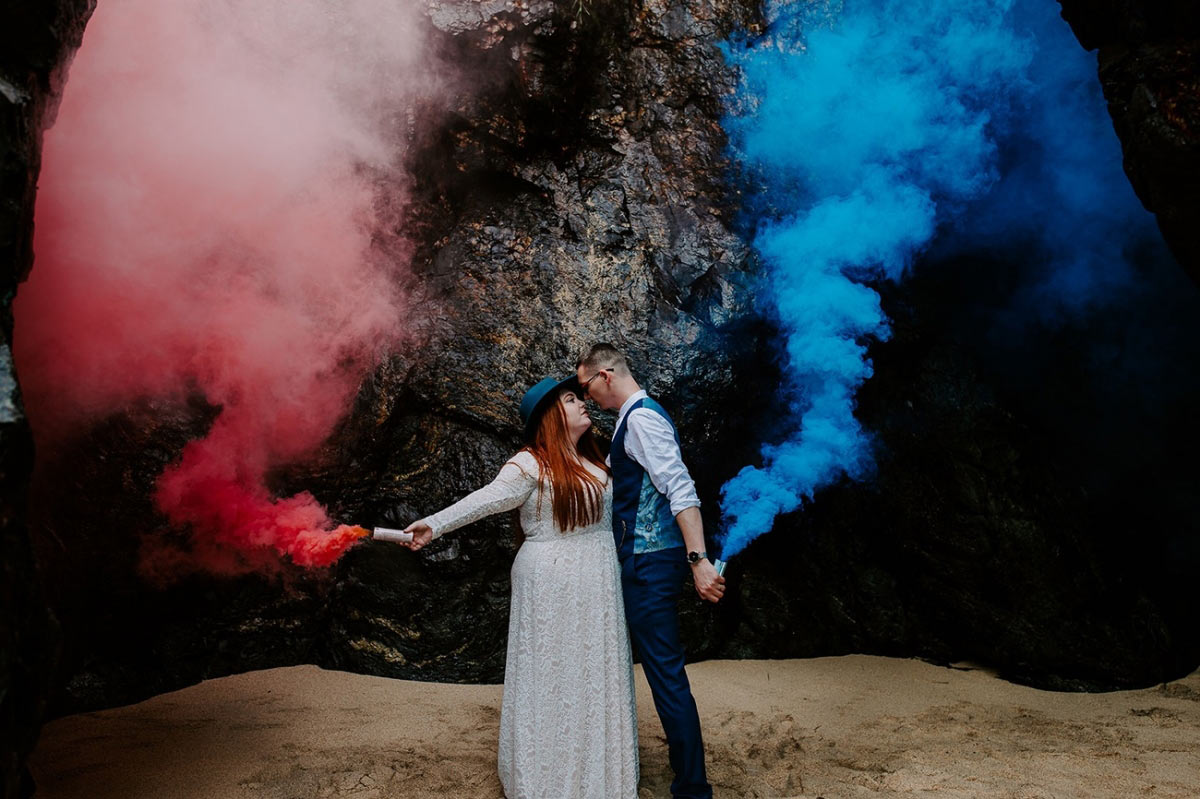 A guide to wedding ceremonies
Which wedding ceremony? A beginner's guide
Our round-up of the many ways you can formalise and celebrate your union
With everything feeling so up-in-the-air at the moment, it might seem impossible to cement your desires and commit to a plan with the unpredictability of Covid-19 and its potential impact. But however and whenever you're thinking of getting married, there's a host of ways to do it to suit your individual circumstances. Whether you're living by the rule book or wanting to write your own, couples can design a day to reflect their love story and stage something reflective of the times by picking a mode to match, from the multitude of ways to say (or not say!) 'I do' that are also oh-so 'you'.
Legally speaking…
First off, don't forget the legal requirements of entering matrimony. To get married or form a civil partnership in England and Wales in a civil marriage (not Church of England), you must both be at least 18 years of age (or 16 with parental consent), not closely related nor already married or in a civil partnership. Two witnesses must be present at the legal ceremony.
You will both need to attend an interview at your register office where you will need to supply documents such as passport, utility bills or council tax bill to confirm your name, nationality and address. Additional information such as details of where and when you intend to marry must also be supplied. The venue for the marriage can be a register office or a venue which holds a license for civil marriages. If you have been in a previous legal partnership, a decree absolute (marriage), decree of dissolution (civil partnership), or death certificate must be produced. Additionally, if one of you is a non-UK national you will need to check any visa requirements, and your waiting period may be extended up to 72 days.
After the notice interview a waiting period of at least 28 days must elapse before the authorities for the marriage to take place can be issued. These are valid for 12 months from the date of the notice interview.
If you are marrying in the Church of England, you will be required to contact the vicar of the parish church in which you wish to marry, and they will arrange to have your banns read after they have seen the documents outlined, Banns are read out at the main service on three consecutive Sundays in the three months prior to the wedding day.
Civil Ceremony
This is a non-religious legally binding marriage ceremony performed by government officials known as registrars, at a register office or venue approved by the local council. It can feature readings, music and songs, but cannot include any religious content. Two witnesses must be present.
Civil Partnership
A civil partnership legally recognises the relationship between two people and, though isn't defined as a marriage, does involve similar responsibilities and rights such as tax benefits, inheritance and pensions. It takes place in front of a registrar and doesn't involve a ceremony or the exchanging of vows (though both can be requested), but simply the signing of the civil partnership document in front of two witnesses.
Both same-sex and opposite-sex couples can form civil partnerships, and are referred as civil partners, as opposed to husband or wife.
Civil Partnership Conversion
Same-sex (but not opposite-sex) couples can convert a civil partnership into a marriage in England or Wales by attending an appointment at a register office to sign a 'conversion into marriage' declaration in front of a superintendent registrar, who must also sign the declaration (which you can also say to each other). Should you choose to follow the conversion with a ceremony (with or without guests), you can do so at a register office, approved premises or religious building where same-sex marriages are registered.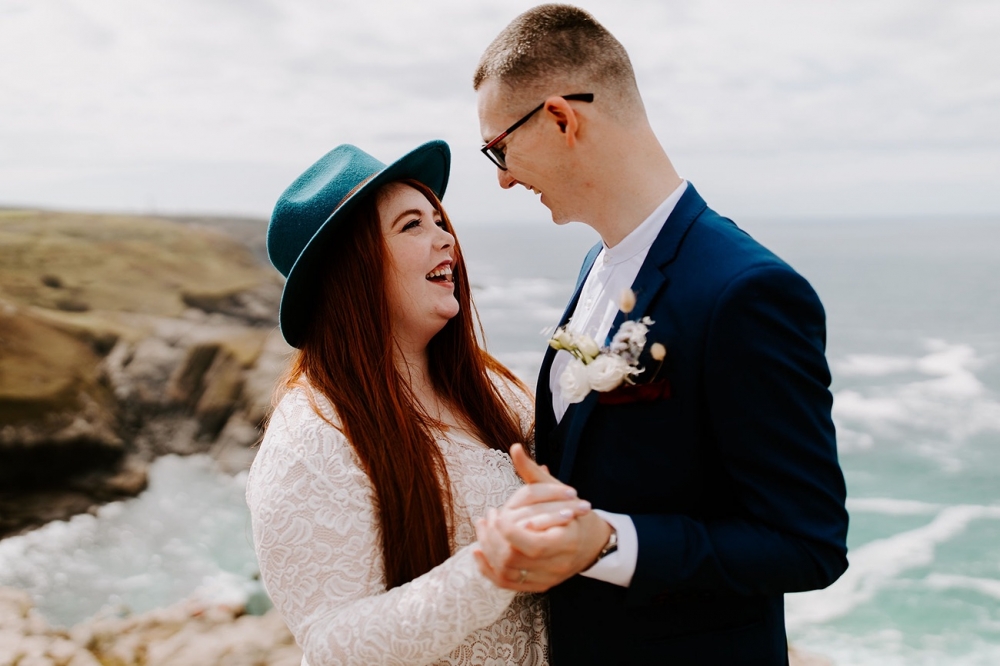 Religious Ceremony (Church of England)
This is a religious marriage ceremony in a parish church presided over by a vicar who will also register the marriage. The Church of England marriage service is used, but can be enhanced by readings, hymns and music chosen by you. Currently same-sex couples cannot marry within the Church of England.
Religious Ceremony (not Church of England)
A religious marriage ceremony can take place at any registered religious building and must be presided over by an authorised person such as a minister who will need to register the marriage. You must also exchange vows. Same-sex couples can get married in a religious building if it has been registered for them to do so.
Sequel Wedding
Gaining popularity due to current times, sequel weddings are a two-part event whereby couples have a small ceremony or intimate wedding followed by a larger second ceremony or celebration at a later date (only one can be legally recognised). This can take the form of an elopement or micro wedding. Virtual weddings have become popular but have no legal standing. Couples who can't or don't wish to cancel their original dates are often staging a 'minimony': a smaller version of their wedding with all aspects as originally planned, just with fewer guests.
Commitment Ceremony
This is a way for couples to commit to each other, but without any legal rights or responsibilities – and can be conducted by a professional celebrant or a friend. Your status won't alter since the service isn't legally binding, but it does give total freedom and flexibility with regards to venue and content, which can include traditional elements such as vow and ring exchanges and readings, or anything else you personally desire, from promises to special rituals like handfasting.
Humanist or Independent Celebrant Ceremony
These provide an alternative to a traditional wedding and are almost entirely free of restrictions or formula and can take place anywhere from a beach to your own home and garden. A humanist celebrant will not usually include religious or spiritual elements whereas an independent celebrant will work with the couple to include these elements if wanted. Conducted by a celebrant who works to personalise the ceremony in its entirety, the event provides an opportunity for the couple to publicly declare their love in a way that isn't legally valid but represents their relationship in a completely unique way.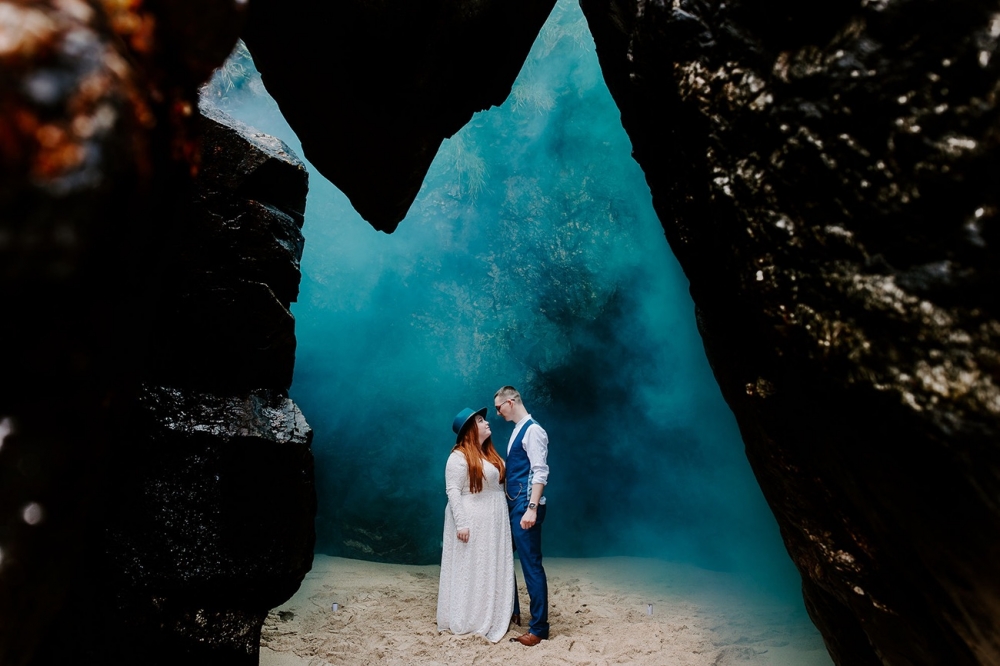 Pagan Handfasting
The ancient pagan-inspired marriage ritual is usually performed by a celebrant and involves a couple's hands being bound with ribbon or cord to signify their joining together (though isn't legally recognised). Holding hands so that the pulse points or wrists are touching, the ribbon (often comprising two pieces of material to represent each member of the couple) is then looped around a number of times as vows and declarations are made.
Vow Renewal
However you originally married, renewing your vows is a way to celebrate your marriage and relationship. Couples can choose to periodically renew their vows every decade (or even annually!), at milestone anniversaries, after having children (who they can ask to host the reaffirmation), or to reinforce their love and commitment during turbulent times. It can occur anywhere from your home to a poignant outside space or building, or a traditional house of worship; and – not being legally binding – can be officiated by anyone.
words Hannah May
Wed

Directory

All you need from the finest wedding suppliers in Cornwall and Devon