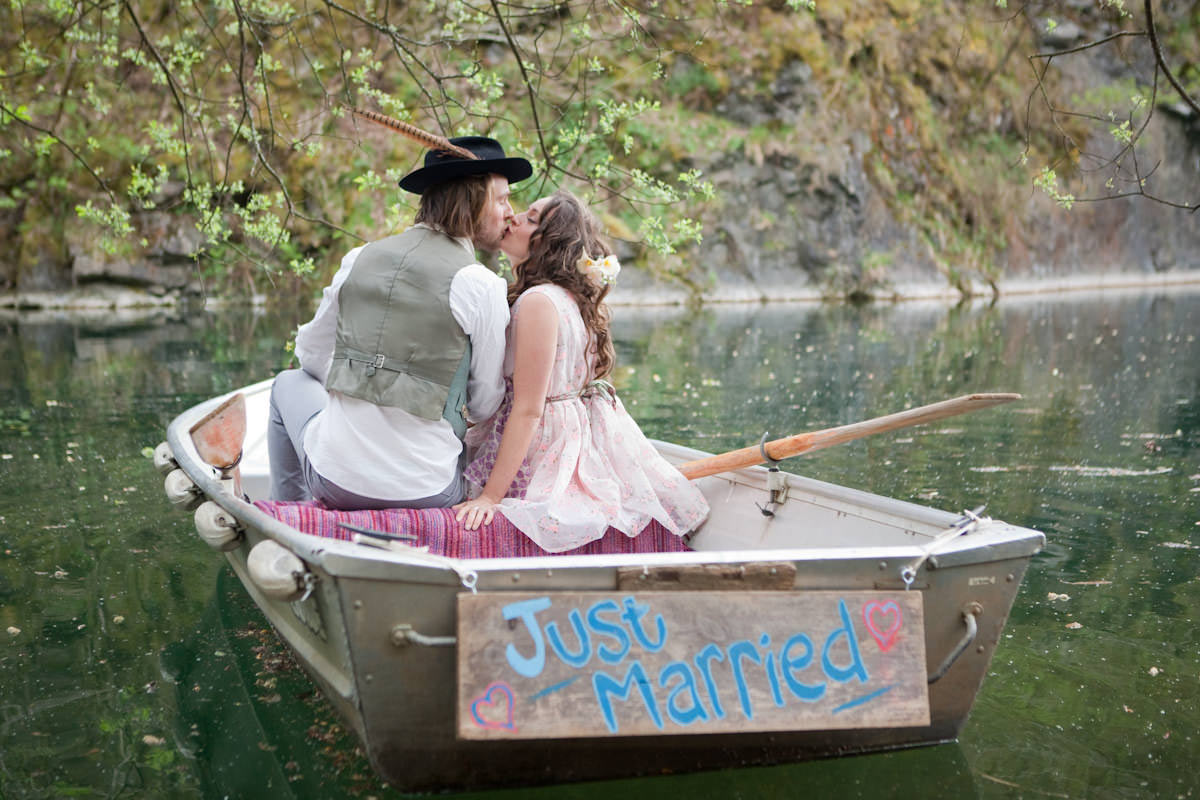 Gypsy bridal shoot at Cornish Tipi Weddings
Article Published: Thursday 12th May, 2016 - 11:26am
---
Prepare to swoon! We're delighted to share this beautiful shoot by Emma Stoner Photography captured in the enchanting climes of Cornish Tipi Weddings. Here, Emma shares her inspiration behind the dreamy images...
I've been wanting to shoot at Cornish Tipi Weddings for a long time. The raw nature of the venue here is a real inspiration. It's very much about outdoor living - camping on the land in tipis, surrounded by woodlands and a beautiful lake. For the shoot I wanted to capture the essence of a nomadic lifestyle, the bohemian dream of immersing into nature. I decided to run with the romantic image of a free-spirited gypsy, which has always appealed to me. Everything needed to be as wild as possible; barefeet in the soil, wildflowers and even wild swimming!
To go with this theme, I was keen to find suppliers with an eco-friendly ethos, suited to the concept of living lightly on the earth. I found some amazing people to work with who really helped my vision come to life.
Suppliers
Dress: A Little Bird Said
www.alittlebirdsaid.co.uk
. Andrea recycles vintage dresses to create bohemian gypsy styled wedding gowns
Flowers: foraged by Penny Hemmington at Riverford Organic Farm
Models Willow De La Roche, Finn
Molly the horse: contact Kenny through the venue
---