---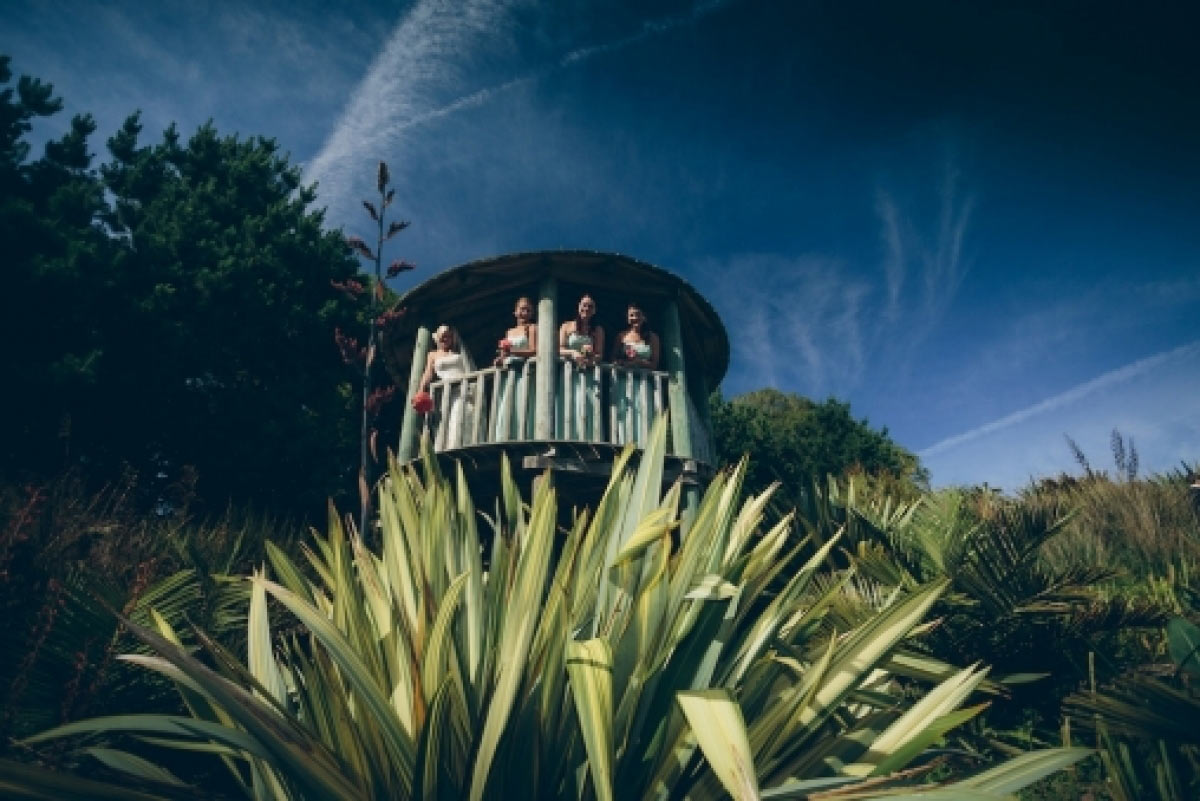 Questions to ask a wedding venue
10 questions for a wedding venue
Before you book a venue, get clued up on these must-ask questions
Finding a venue is usually the first stop on the planning checklist. Before you book, get clued up on these must-ask questions...
You're newly engaged. Your mind is a show reel of fantasy wedding scenes. And you're eager to find the perfect location for your very own love story. Choosing your wedding venue is a huge decision, and one from which many of your other decisions will follow.
Before you fall head over heels with the first glamorous country pile you set your eyes on, pause, take a breath and consider a few key questions as you gaze at the gardens and swoon at the honeymoon suite. Then go ahead and make that all-important decision - safe in the knowledge that you're prepped on the party-planning essentials.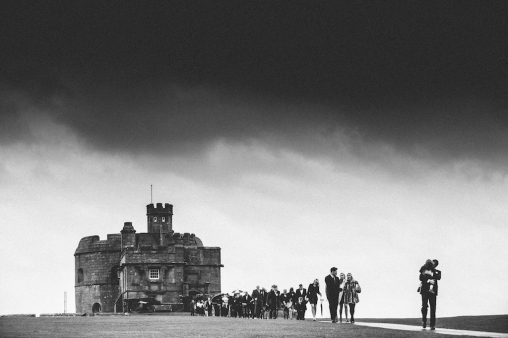 Harrera Images
What is included in the price?
It's crucial to get down to the nitty gritty of cost in the early stages, so that you're not faced with any budget-shattering surprises further down the line.
"Check all the details of the venue pricing," says Elle Winsor-Grime of Inspire Hire (inspire-hire.co.uk). "Is it per head? Do you need a minimum or maximum number of guests to receive the price you are quoted? What's the total number of guests they have room for? Also, find out if they have equipment for this maximum number of guests."
Then it's time to consider those entertaining essentials. "Ask whether furniture, linen, cutlery and crockery are included," continues Elle. "It's also worth asking to see these items to ensure that you're happy with them and don't need to consider hiring in alternatives."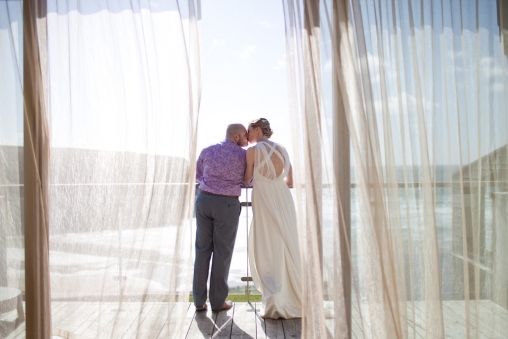 Green Photographic
Do we have to use the recommended suppliers?
Some venues will stipulate that you choose from a list of wedding suppliers. It's always worth considering these suppliers, as they probably offer invaluable experience of working at the venue; however, if you've got specific visions for certain elements of your day, you'll need to decide whether this will be an issue. "Some of these suppliers may not suit your theme - therefore make sure you look into this before booking," advises Nat Haydon of Jolly Good Wedding (
jollygoodwedding.com
).
Do we have to use the in-house catering team?
Food is a huge part of the day so find out about the catering before you make any decisions. If you have to use the in-house caterers, then ensure the foodie options available tickle your taste buds. "Check that you are happy with the standard and choices before you book," advises Elle.
Bringing in your own catering company raises further questions. "Will the caterers have access to the power and water supply, and is there an on-site kitchen which is adequate for them? Extra catering equipment may have to be hired which will affect your budget," advises Nat.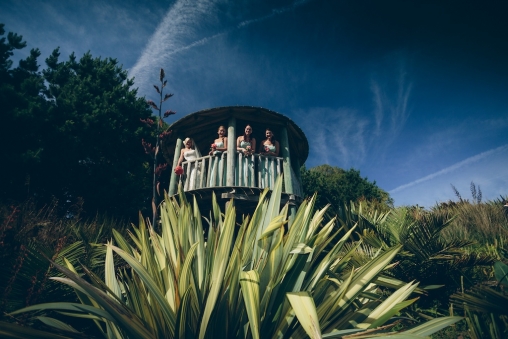 Kirstin Prisk
Will we have exclusive use?
The venue might be your private party for the duration. Or you might be sharing it with other guests - and possibly even weddings. If you won't have the venue on an exclusive use basis, find out which areas will be exclusive to your party and which won't. "Will other hotel guests be drinking in the bar that your guests are using or sitting in the reception area where you are having your welcome drinks?" asks Elle.
What drinks are included?
Discuss the issue of alcohol at the outset and, if food and drink comes as part of a package, ascertain exactly what is included. "Is it one welcome drink per person? How many bottles of wine will be included per table? What drinks are available in the bar? And if you choose a pay bar, what are the prices?" outlines Elle. If you're thinking of sourcing your own alcohol, discuss this with the venue and find out whether you'll have to pay corkage charges. "If you're opting for a pay bar, find out if there is a cash point available or nearby. If not, you'll need to tell guests to bring cash."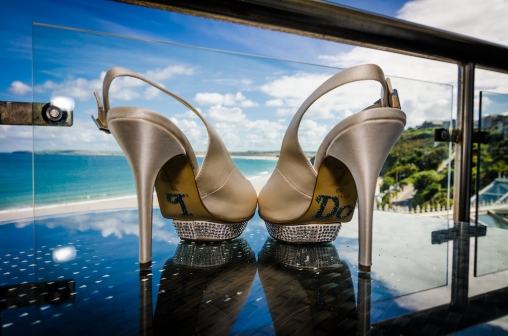 Iconik Photography

Are there restrictions concerning music?
Finding out about strict music and noise restrictions after you've sealed the deal can be hugely disappointing if you have visions of dancing the night away. "Some venues do not allow music to be heard outside the venue. Before booking a marquee, check that there are no outside music restrictions at all or after a certain time and, if there is, look at how you can work around this," advises Sarah Gillett of Perfect Preparation (
perfect-preparation.co.uk
). "Visual stimulation via screening black and white movies or hiring a vodka luge, Bailey's drinks fountain or photo booth add a hum of activity." Alternatively, ask the venue whether they will be open to you hiring the Sound Ceiling from Abbotts Event Hire (
abbottseventhire.co.uk
), which confines the area of high-level sound.
If you've got your heart set on a specific live band, find out about the live music policy. "Some venues will not allow live entertainers or only live entertainers hired in by specific agents," warns Sarah. "Also, ask about the available space as bands take up much more room in your venue than a DJ would." Then there's the question of timings. "What time do the licenses for music and alcohol run until? Ensure you know the cut off times for both. If you want either extended then ask; this can usually be applied for, for a small fee," adds Jenny Phipps of Jenny Wren Weddings and Events (
jennywrenweddingsandevents.co.uk
).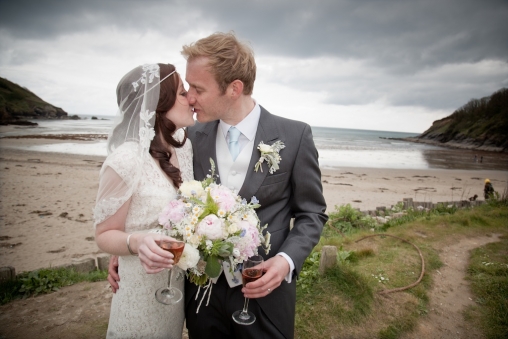 Are there dos and dont's concerning decoration?
If you've already made headway on the decor front, and have Pinterest boards and scrapbooks bulging with prettiness, then discuss these plans with the venue. "They may not allow you to hang the 1000 Chinese lanterns you've purchased from their antique ceiling or staple those origami birds you've been slaving over for months to their newly painted walls," warns Elle.
You'll also need to ascertain the access time before you get carried away with your decorating plans. "Double check when you can gain access to the ceremony and reception areas - is it four hours or 24 hours before your wedding? This will really influence your decorative scheme and who/how you set up your venue," says Elle.
And don't forget the lighting. "Good lighting has a huge effect on the atmosphere of a room," comments Jenny. "Ask the venue to show you the lighting to check you are happy with it and decide how you want it set for the day."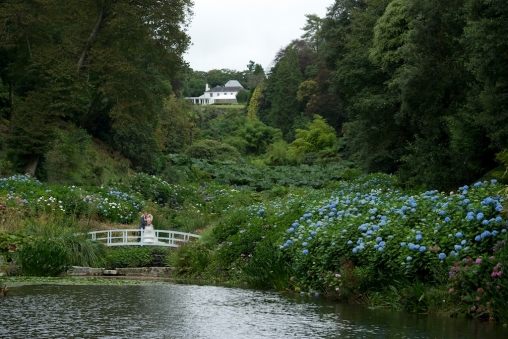 Platinum Wedding Photos
How much will the venue do for us?
Find out how much input the venue team will have on the day. It might range from a full coordination service to leaving you with free rein of the venue, which will have logistical implications. "Find out whether you'll be handed the keys or whether they'll be there to help you," says Elle. "For example, will they lay up your tables? Will they move your chairs from the ceremony area to the reception area, or will you have to do it? Will they clean up the morning after or do you have to do it?" If a coordinator will be present, it's worth asking who it will be. "Will the wedding coordinator you've dealt with be there on the day ensuring it all goes the way you want it to? If not, will the details be handed over to someone else in charge?" comments Jenny.

Is accommodation included?
Clarify the accommodation options available to you and your guests. "Always establish that the check in and check out times are reasonable and ask if there are any preferential discounts available," suggests Elle. "Check whether you are committed to a certain number of rooms and, if so, will you be required to pay for them if they are not filled by your guests?" If accommodation isn't available, find out whether there is a room for the bride to get ready.
How much parking is available?
It's all too easy to neglect the issue of parking until it's too late and you're faced with miles of traffic backed up on winding country lanes. "Check how much parking is available and that the surface is suitable in all areas. If there is limited parking, you may need to factor the cost of extra transport for guests into your budget," comments Elle. "If your venue is in a remote location, ask about transport at the end of the night. Will you need to book taxis in advance?"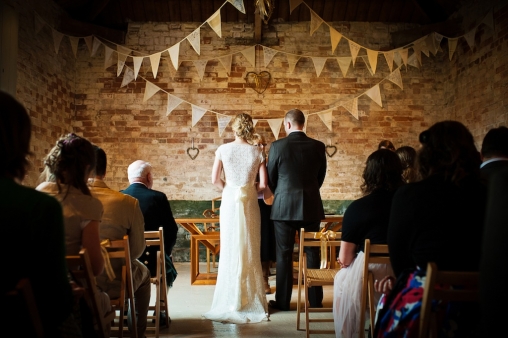 Gilbert and Evans
Are there any other restrictions?
There will usually be some restrictions even at the most relaxed of venues, so find out whether there are any deal-breakers before you book. "Some venues will not allow real candles," advises Elle. If you fancy a fireworks display, find out whether they are permitted. "Are there fireworks restrictions? If so, is there are a neighbouring field that can be hired?" queries Sarah. "If the venue is coastal and has a no firework policy, why not hire a landing craft to let fireworks off from the sea?"
And wearing those lusted-after Jimmy Choos could even prove an issue, as some listed buildings have a no high heel policy. "Speak to the venue and ask if they will allow heels if your guests wear the new heel protectors by Cleanheels (
cleanheelscornwall.co.uk
)," advises Sarah. "These ensure that wooden floors are protected with a rubber sleeve that fits over heels."
Once you've gleaned this key information, seal the deal and start planning that wedding fantasy!
words
Rebecca Matthews
Copyright Wed magazine 2014
Wed

Directory

All you need from the finest wedding suppliers in Cornwall and Devon