---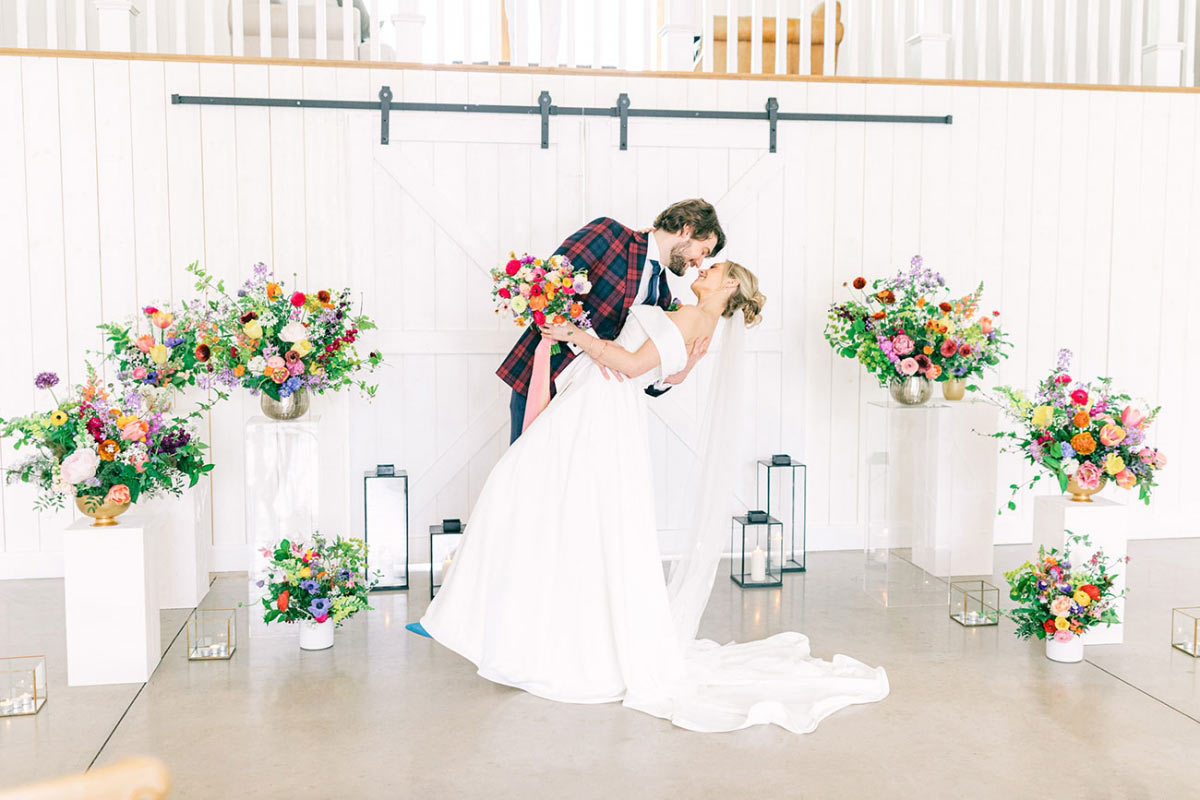 Love in Bloom
Wedding styling: contemporary & colourful
Beautiful British blooms create a colourful and captivating wedding scene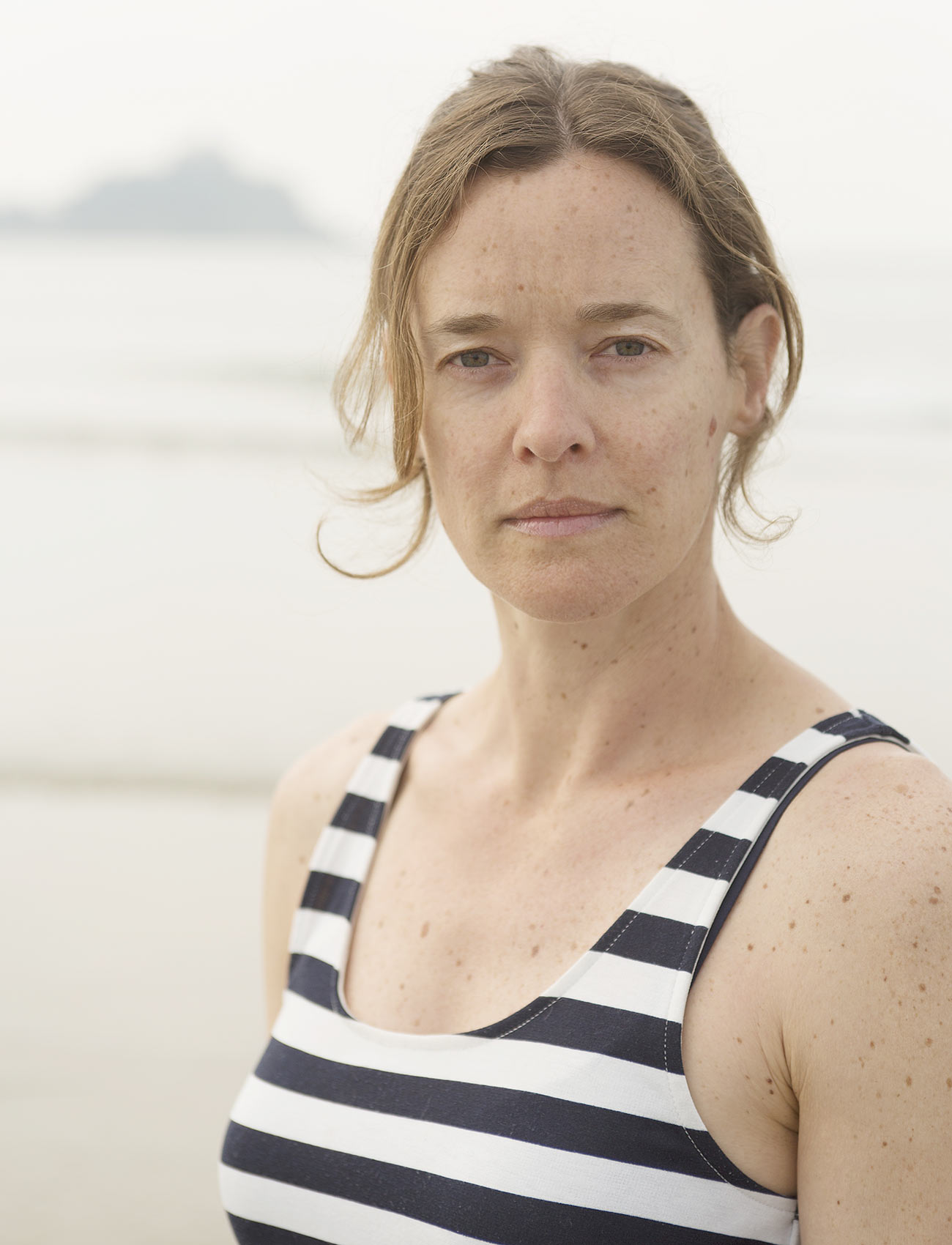 Hannah May - Chief Features Writer
What could be more bloomingly beautiful than British wedding flowers? Sustainable, in season and hotly in style, floristry from a local or British source is not just en vogue but boosts your wedding's eco-friendly credentials to boot.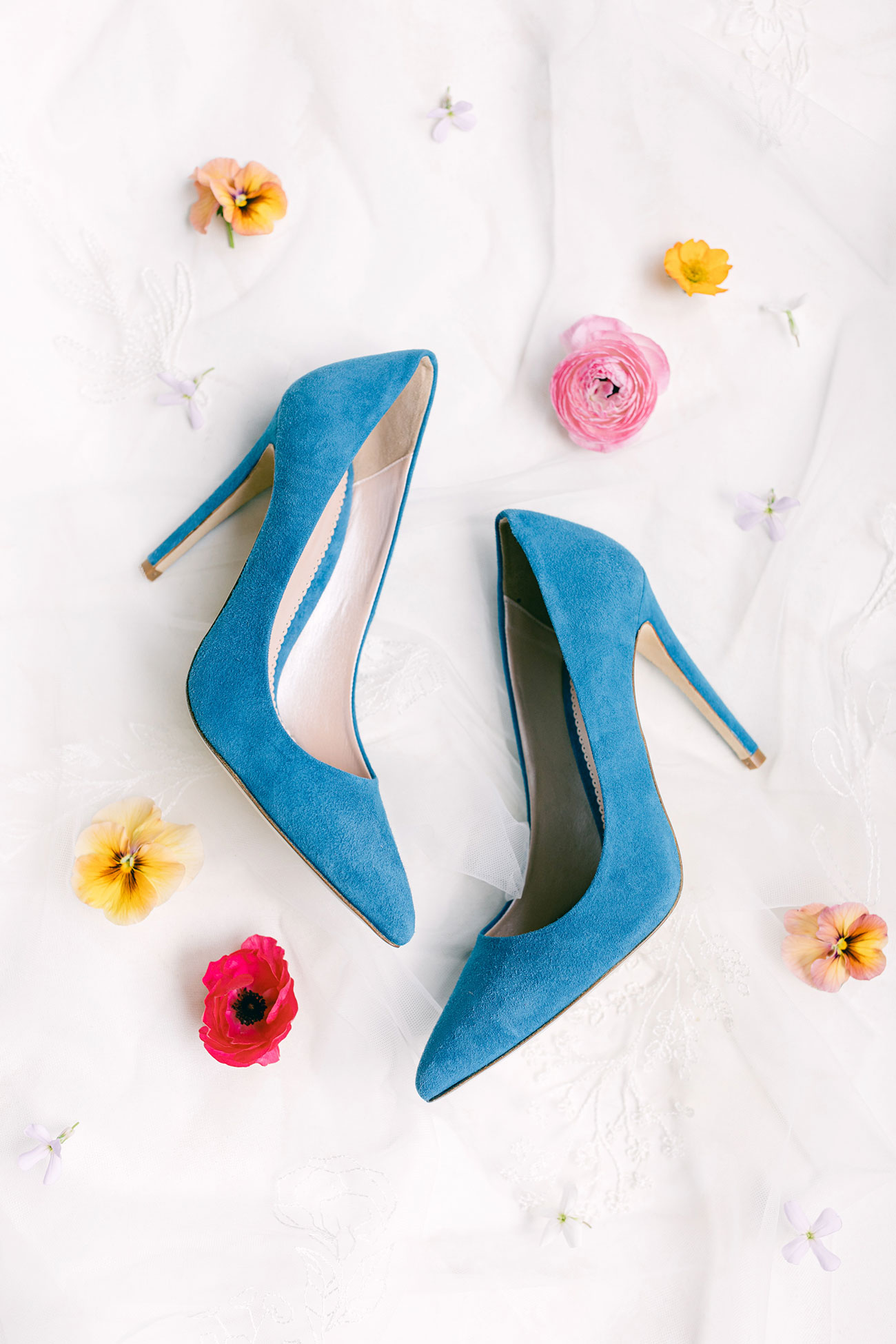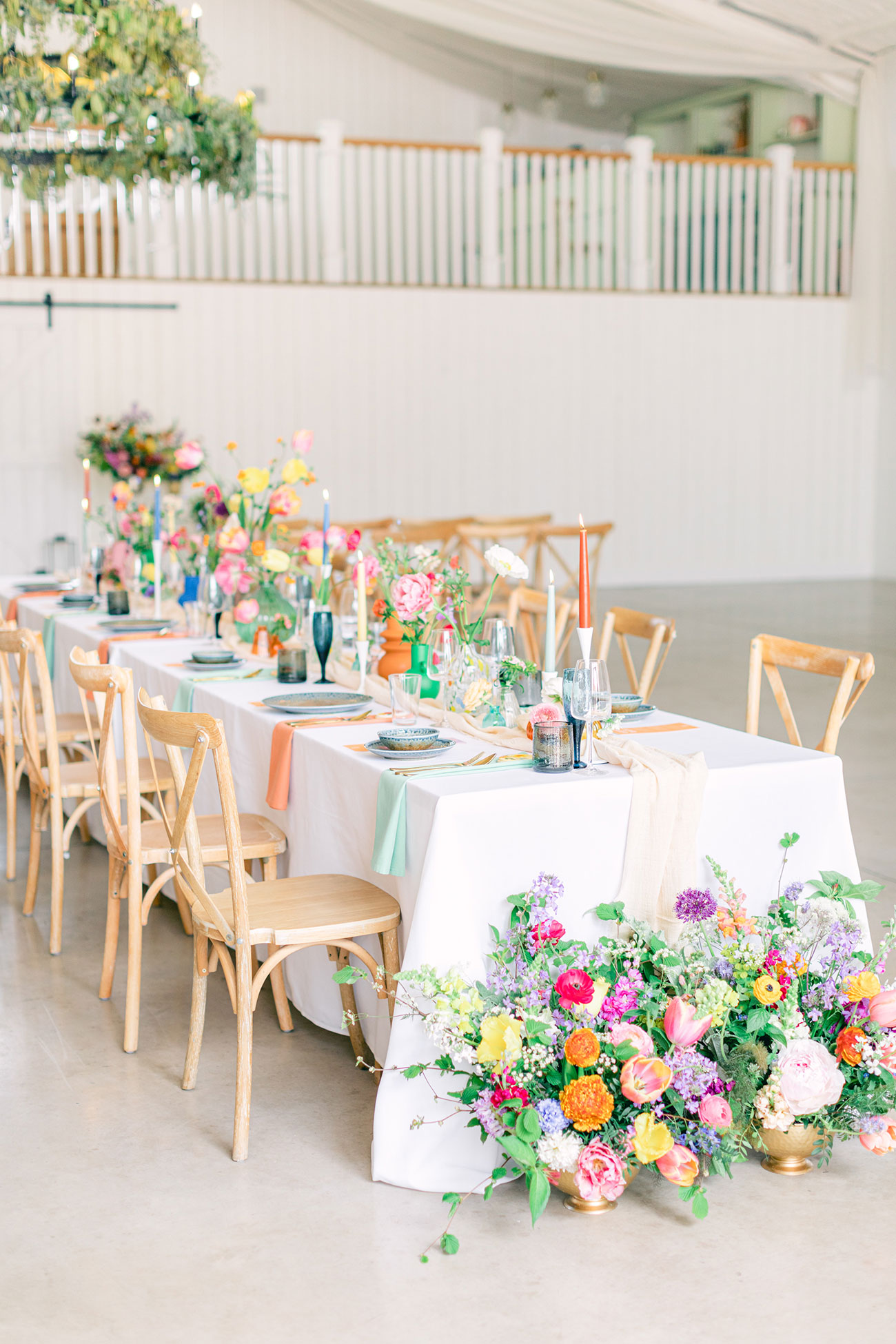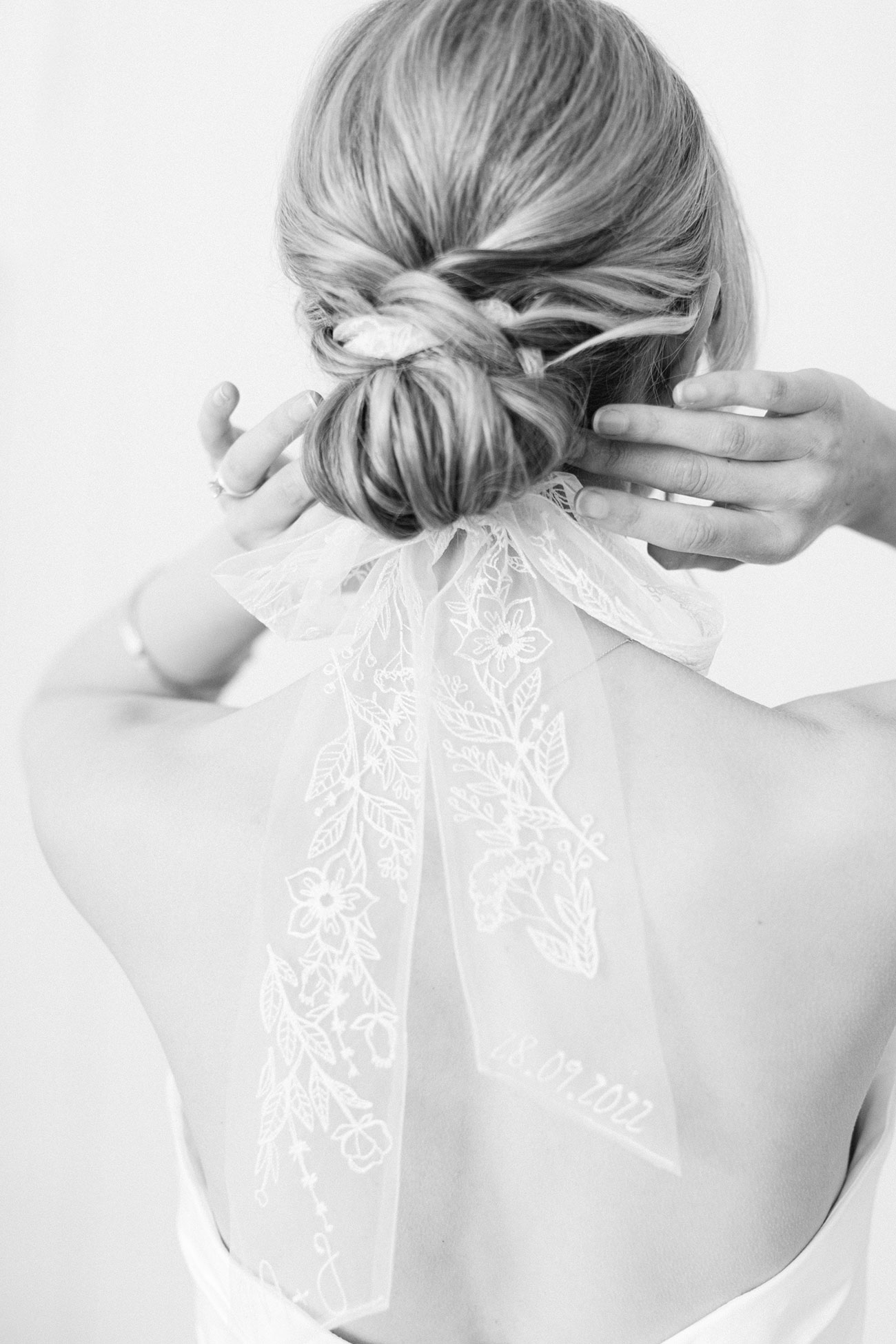 Showcased in this styled shoot to breathtaking effect, Exeter-based florist Emma Hewlett created the arrangements as an example of her new British wedding florals package, as stylist Natalie Hyland of Hyland Weddings and Events explains. "Every single flower and foliage used will be locally sourced and as sustainable as possible. Emma will work with the couple's chosen colour palette using whichever flowers are in bloom at that time of year to create something that is creatively unique," she says.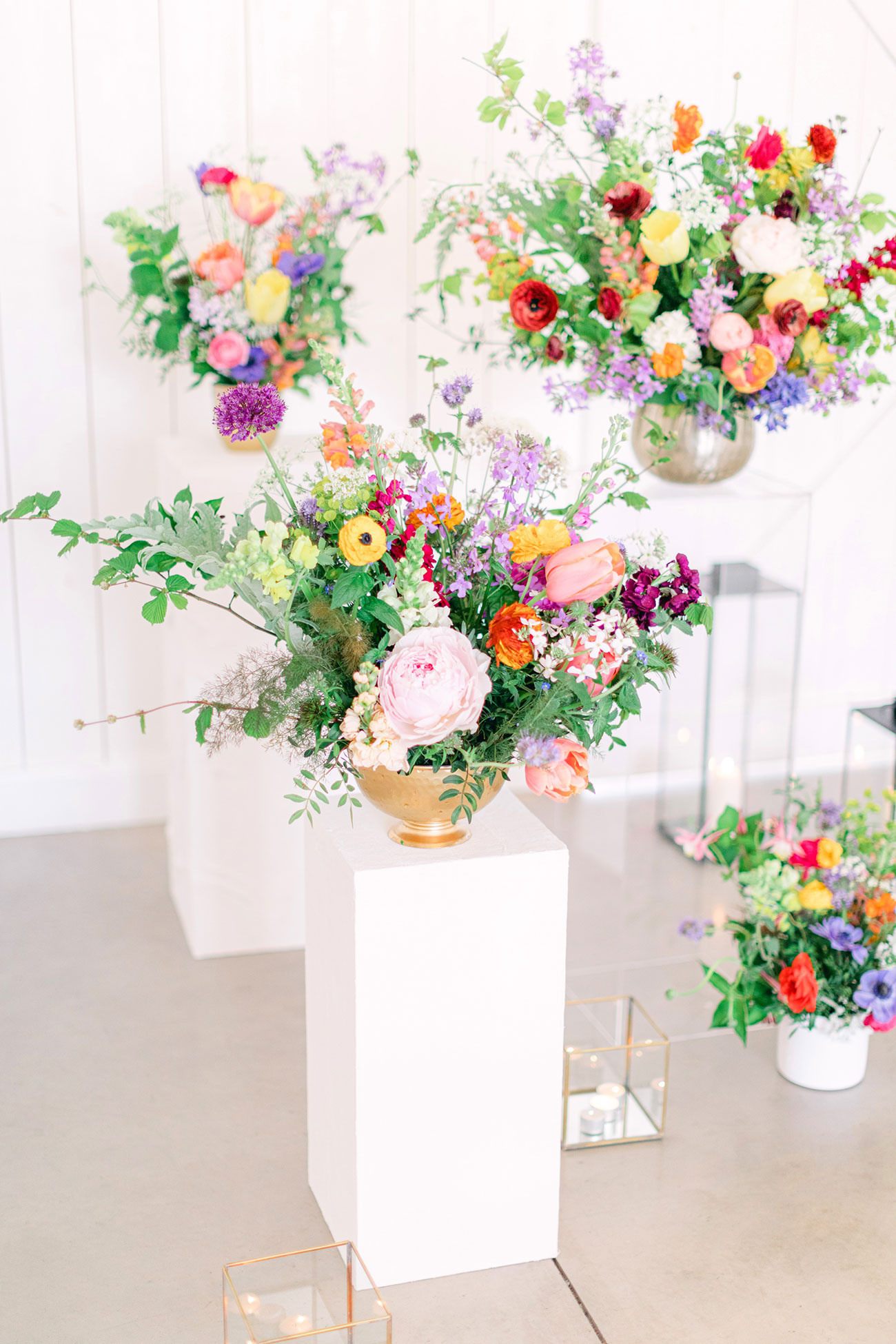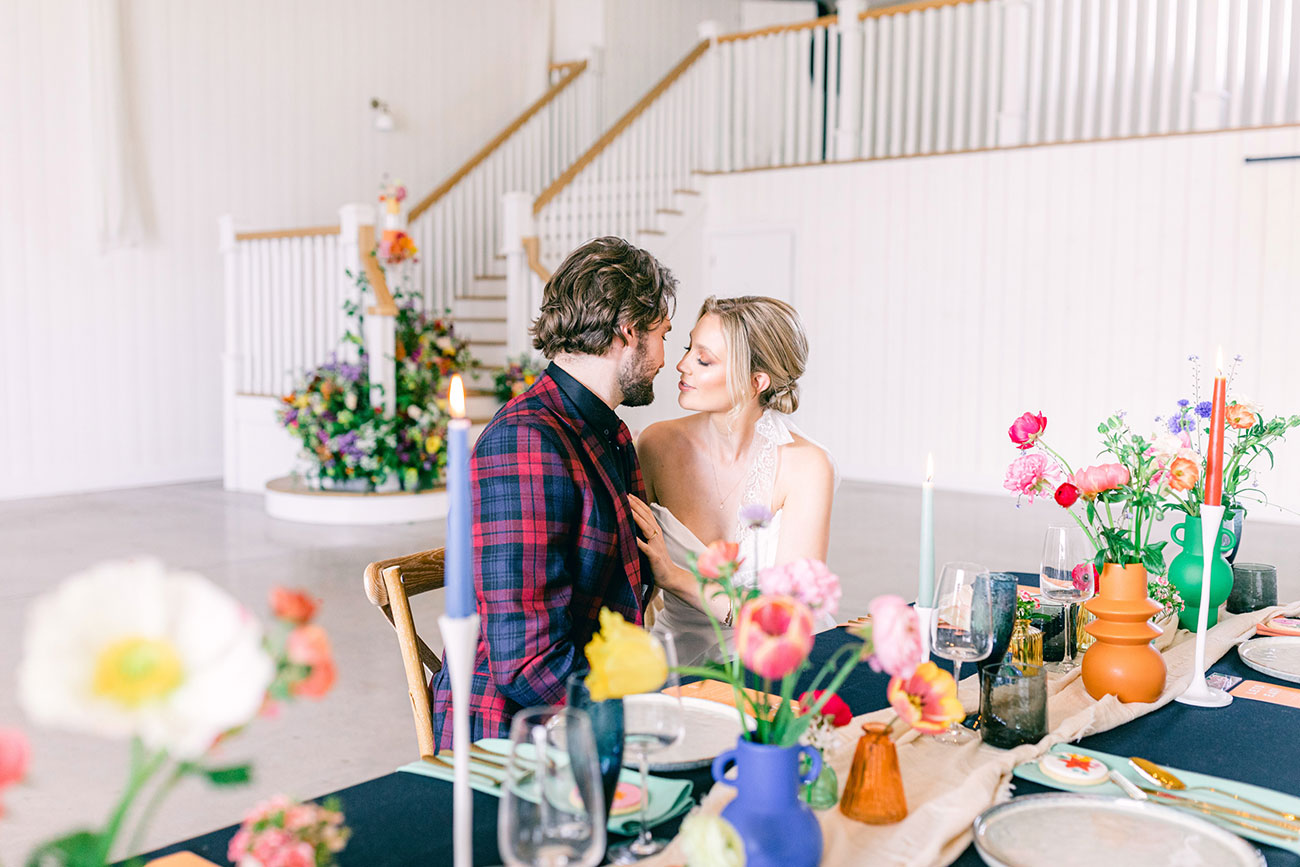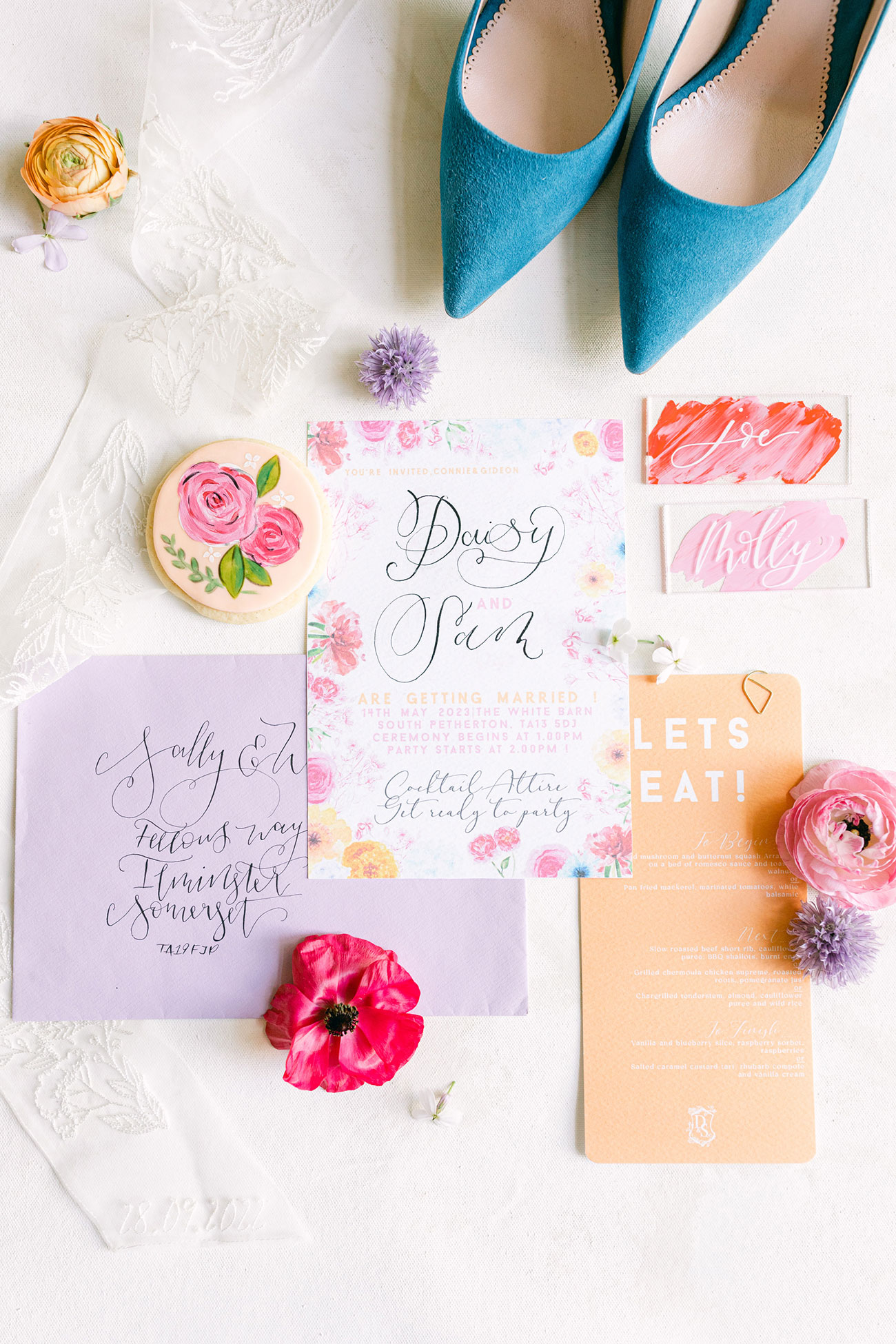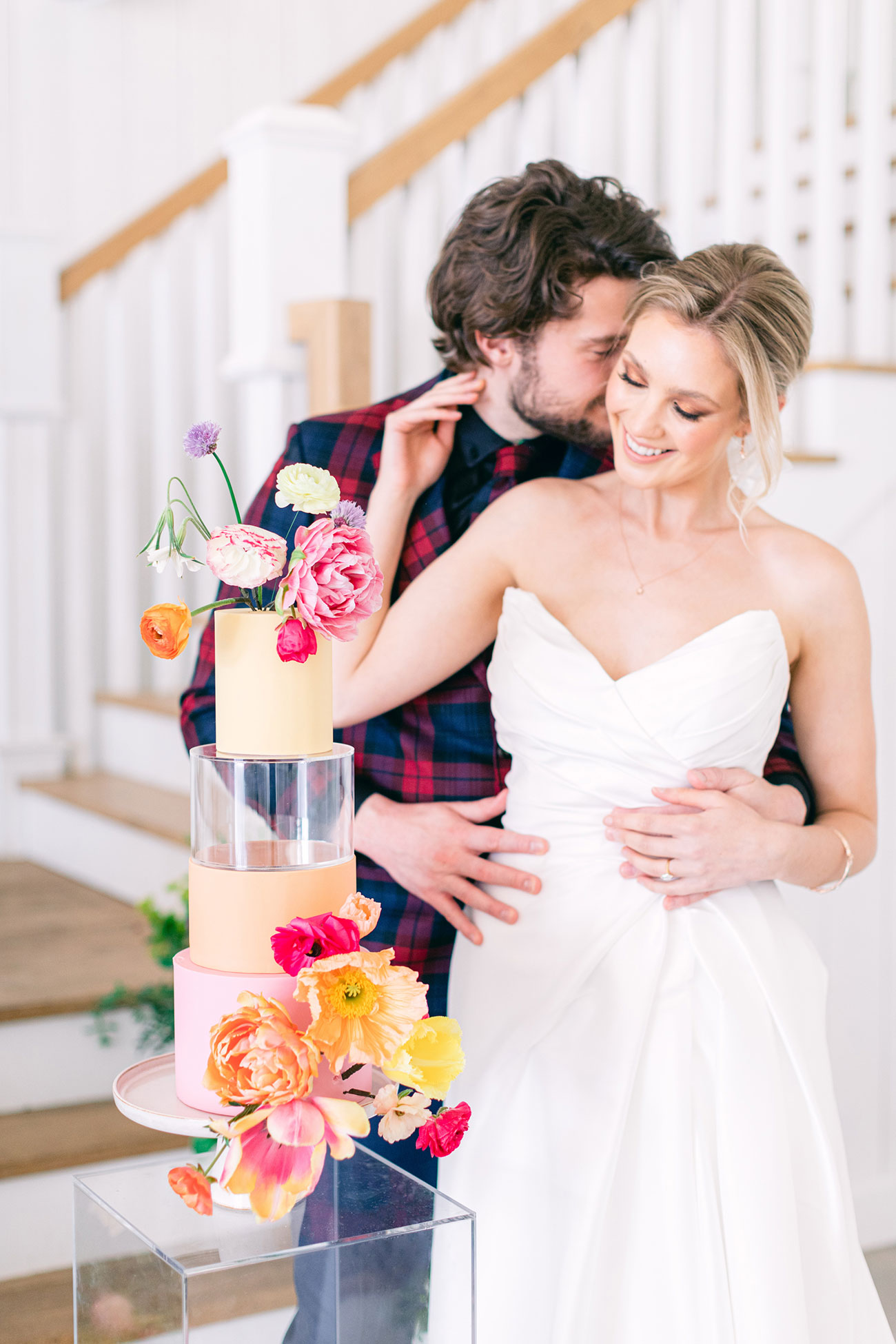 The focus for the shoot was "super bright and colourful while still having a modern luxe feel to it", with The White Barn providing the perfect blank canvas backdrop. "I created a look that was still very elegant, but with bright clashing colours that showcased the florals while giving each flower its own space to really sing – particularly on the wedding breakfast table," says Natalie. "By using lots of different coloured vases – and not packing them full to bursting with flowers – it created a striking yet simple look. Hand-painted iced cookies pull the floral theme to the edge of the tables while Isabella Day's jewellery carried the theme throughout the bridal look."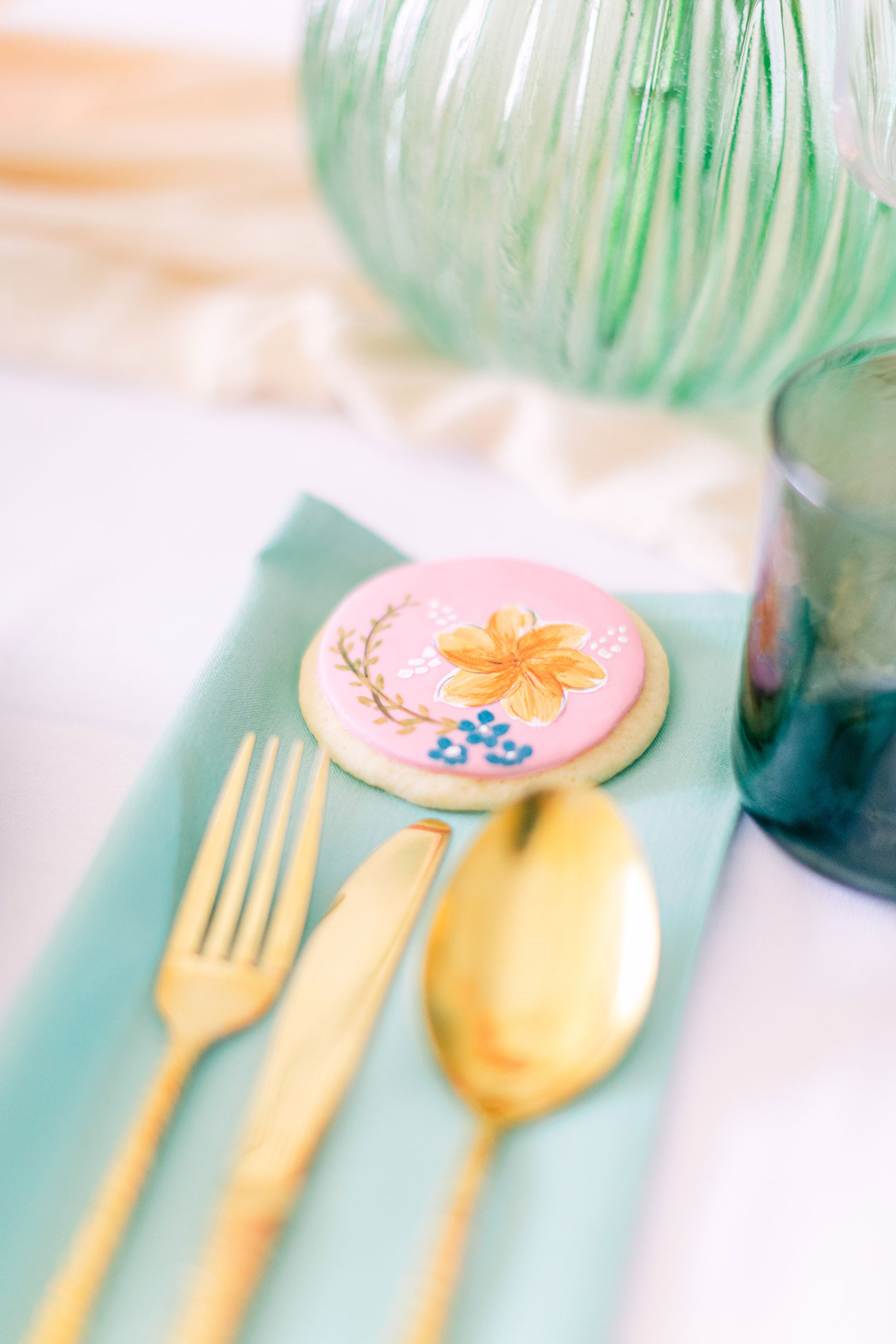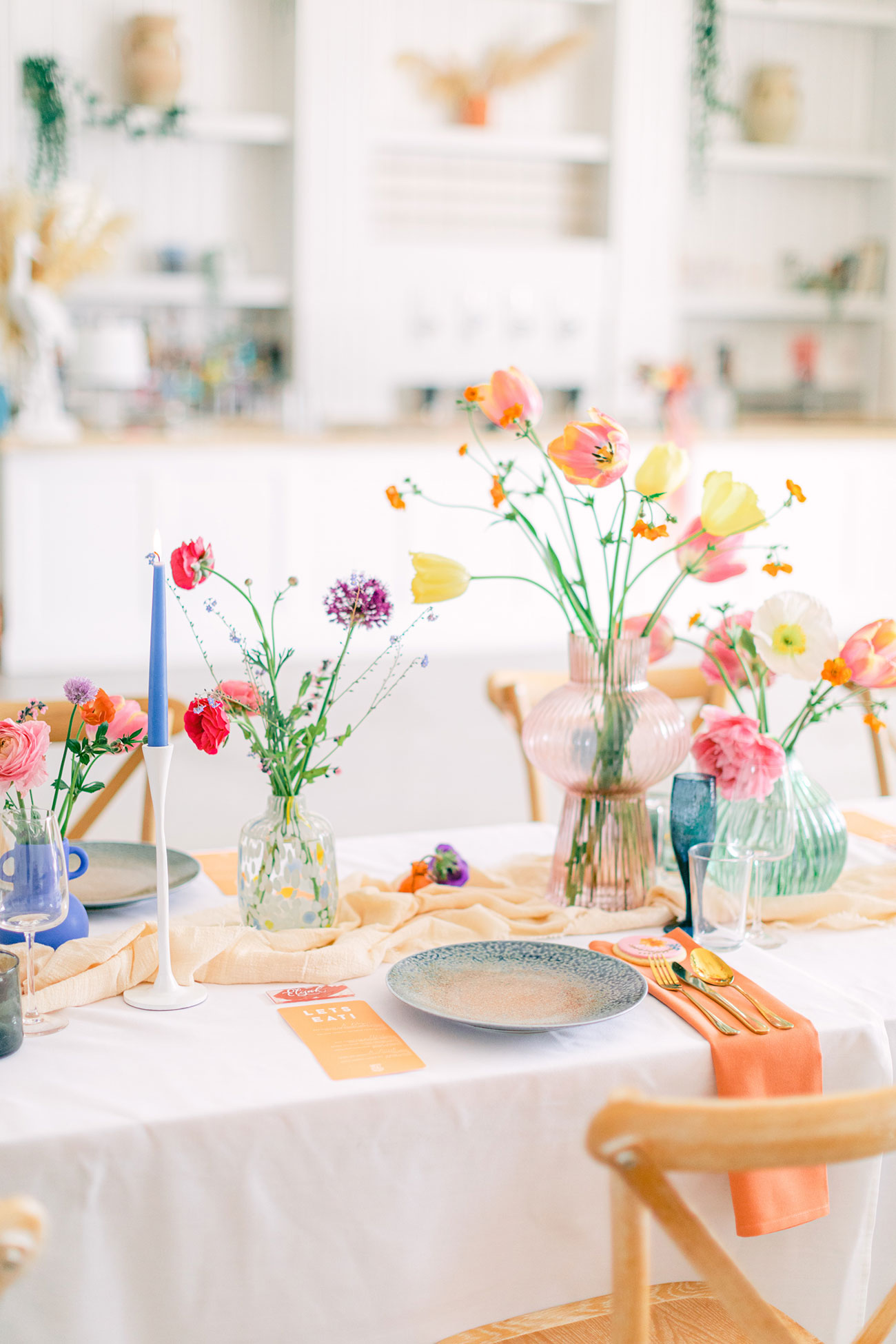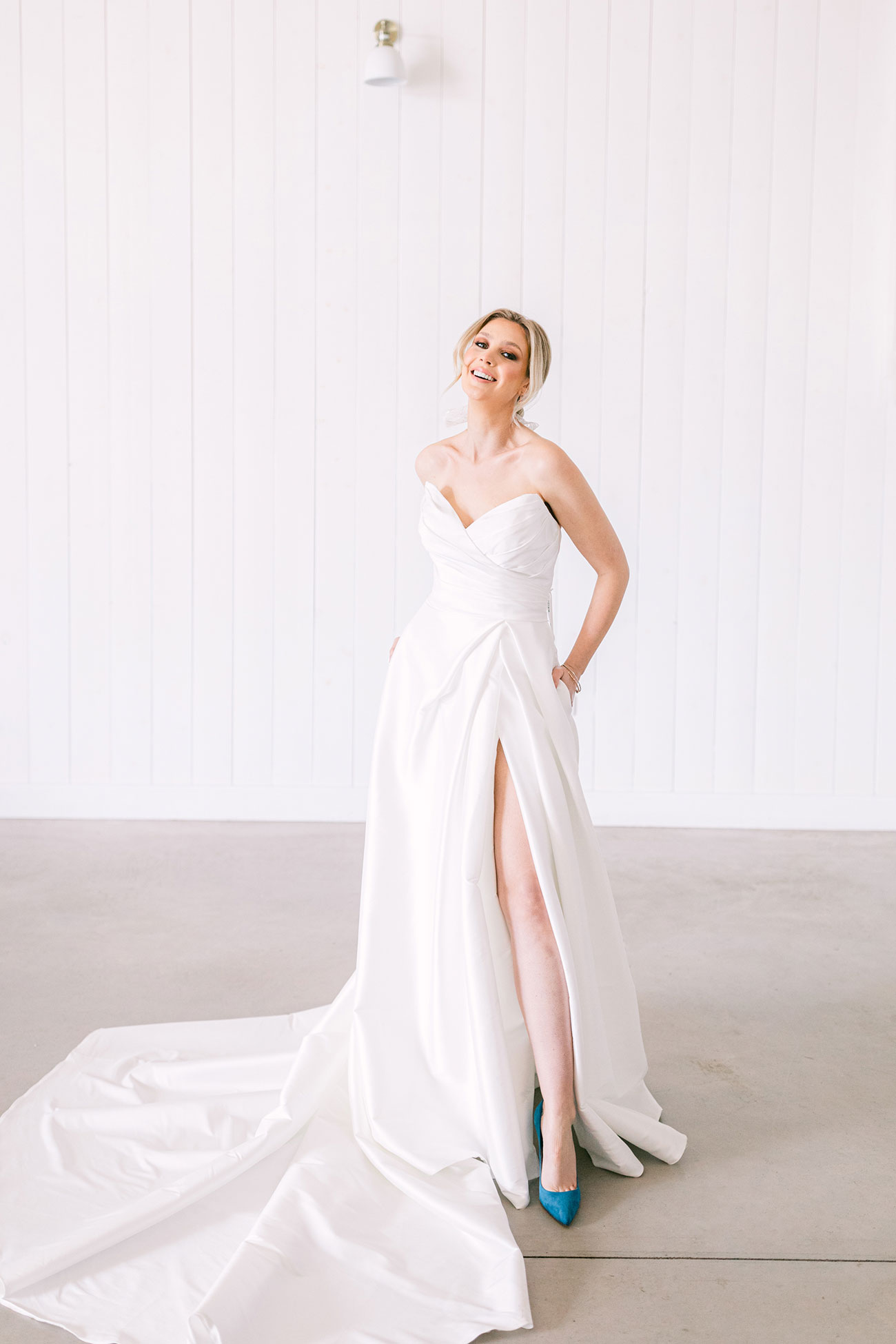 Vases in sorbet shades, colourful candlesticks and bespoke stationery designs are dotted throughout the tablescape. A rainbow of glassware and table linens elevate the scene with differing tonal layers, while gold cutlery lends a little luxe interest. The flowers range from tiny single stems in miniature bud vases to small clusters delicately placed in bulbous vessels with a sensuous edge.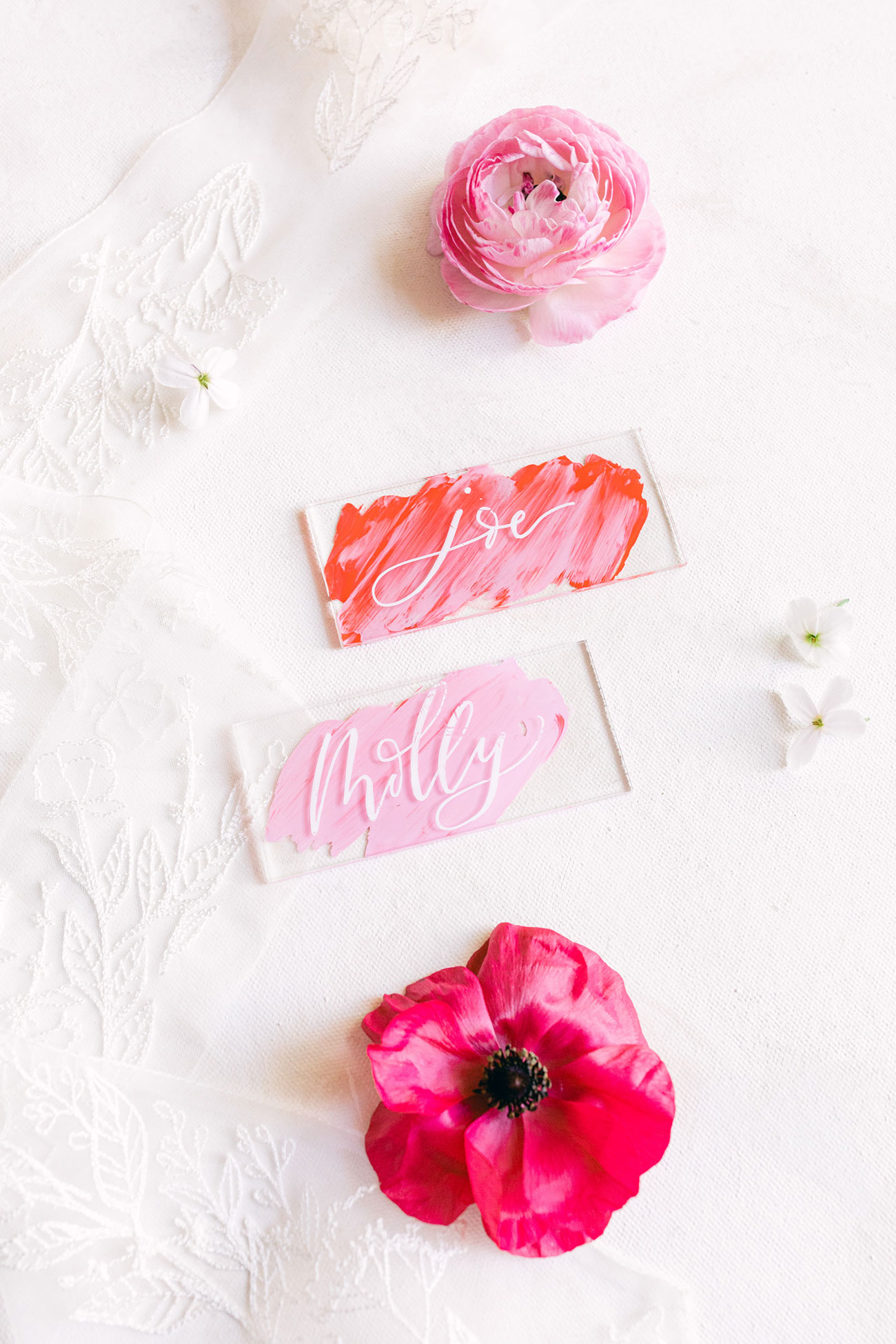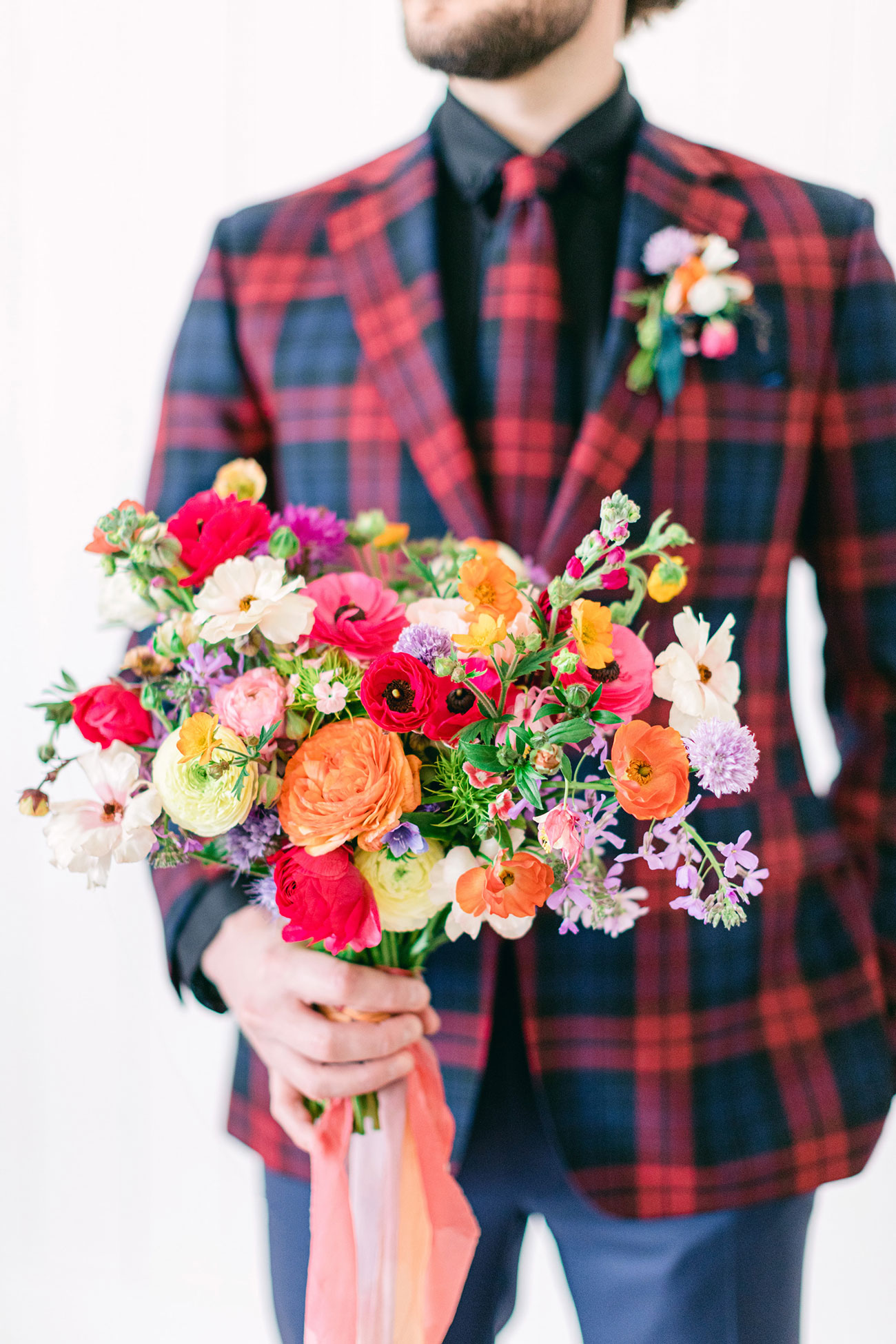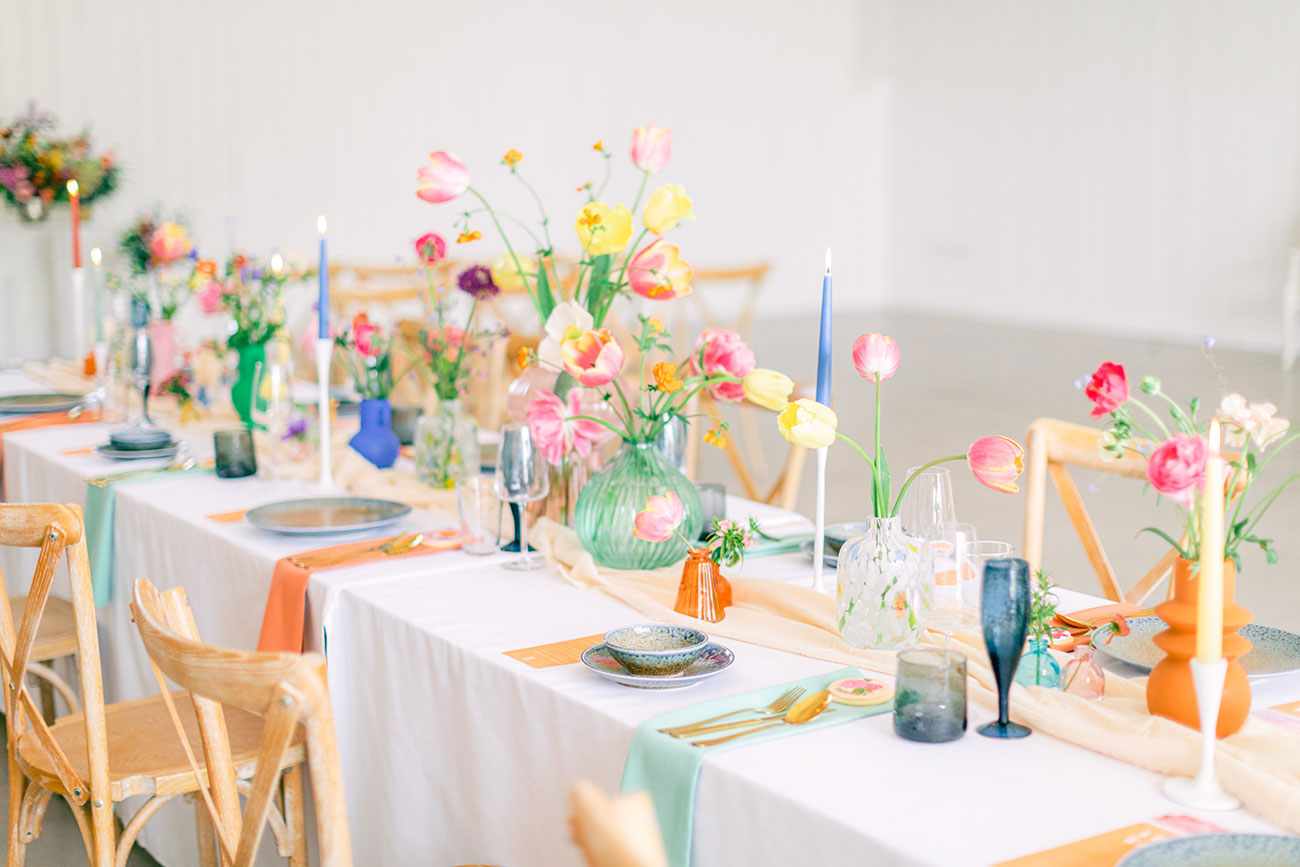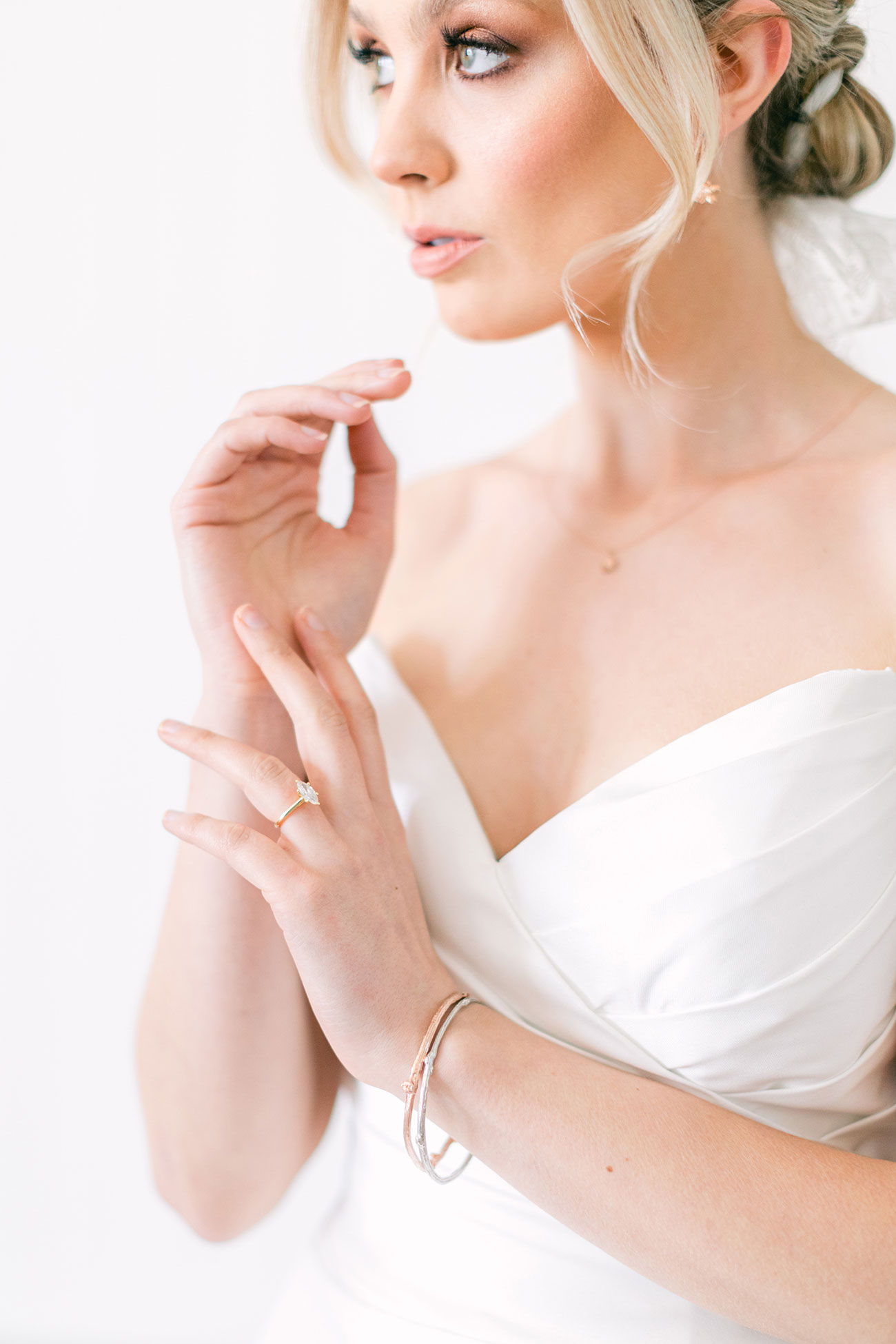 The couple complete the scene. The bride clutches a colourful bouquet of mixed blooms and dons a gorgeous gown and veil with botanical detailing, while the groom's suit provides a debonair ensemble with a fun twist – the bright boutonniere springing from his pocket a vibrant touch on a stylish shoot.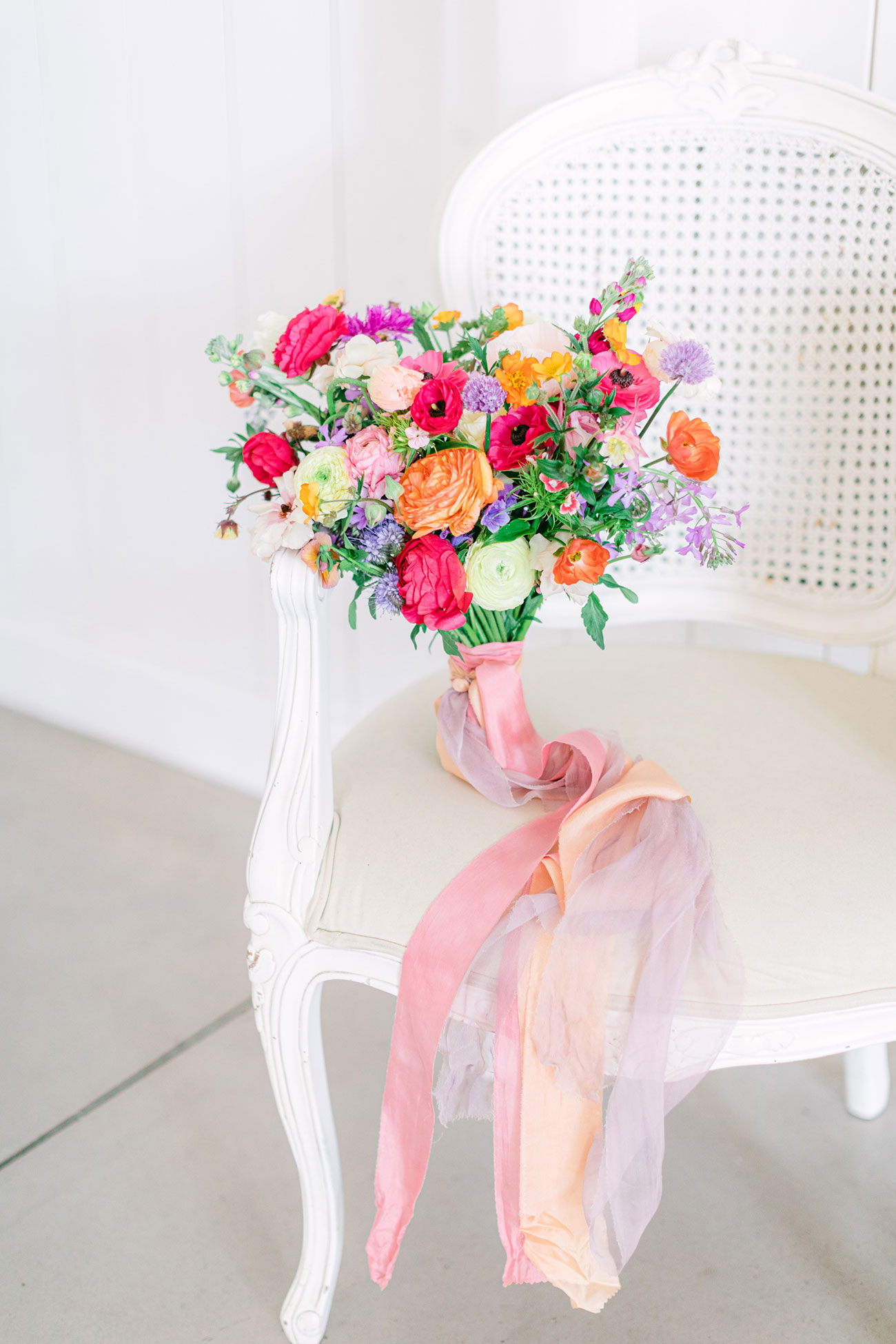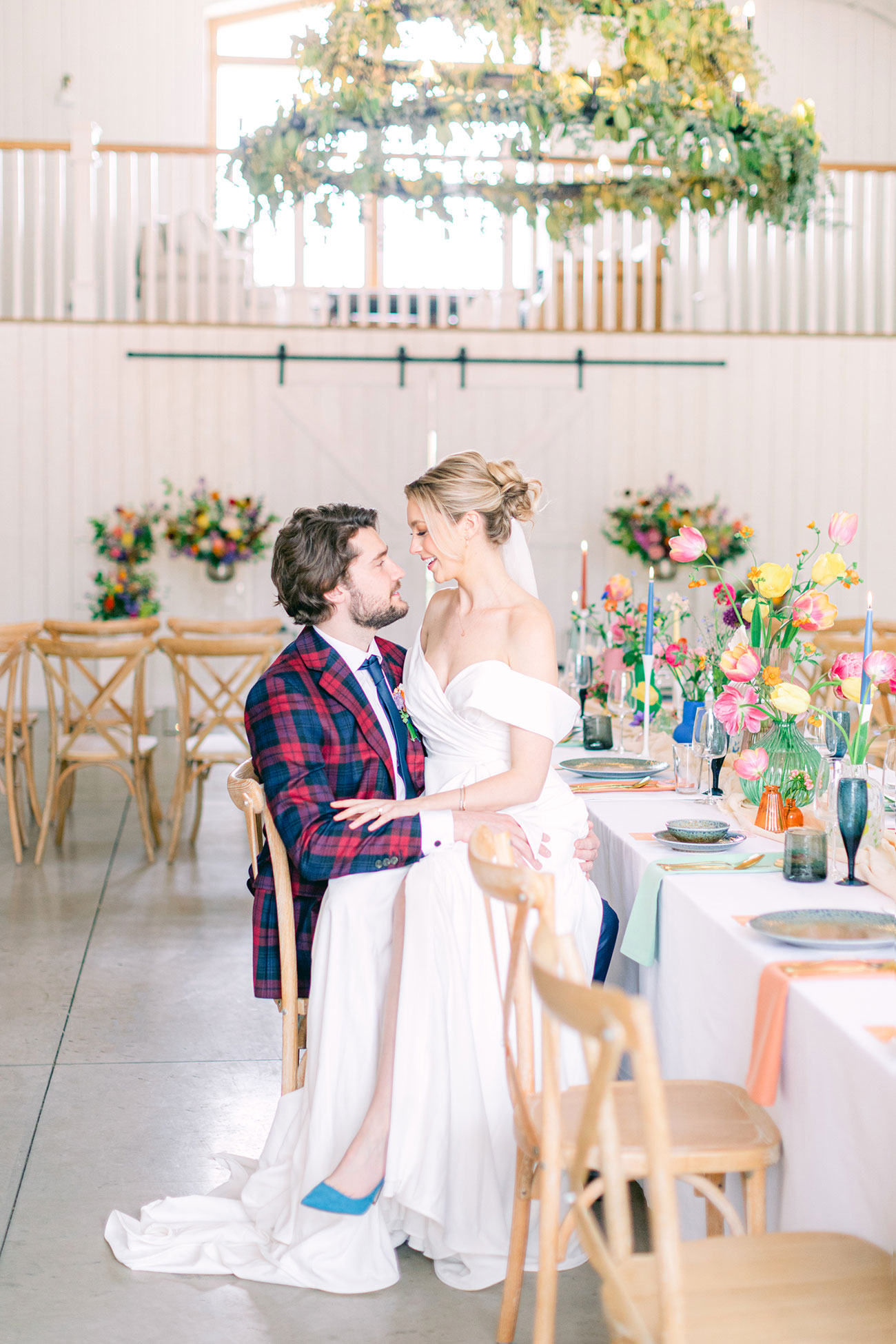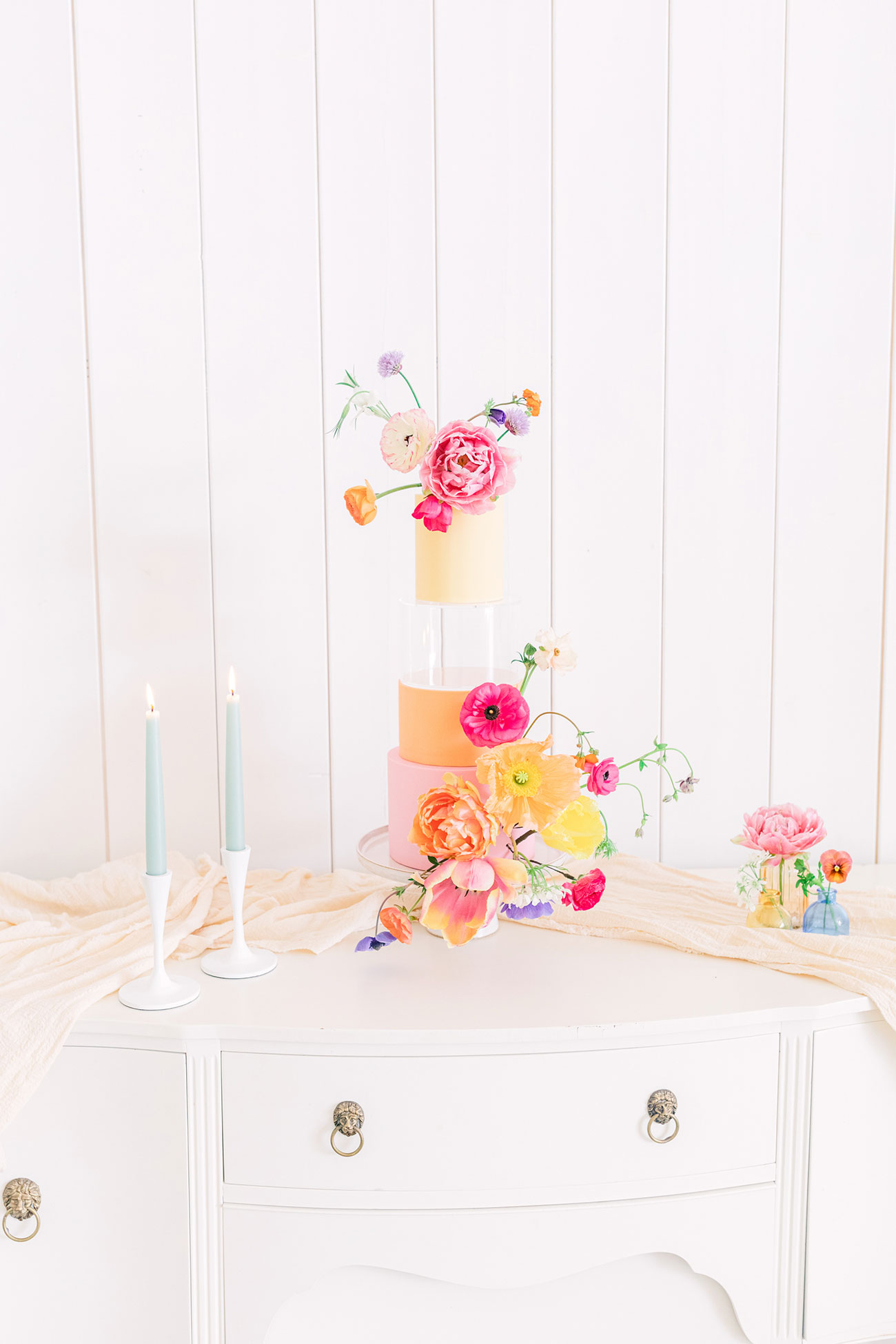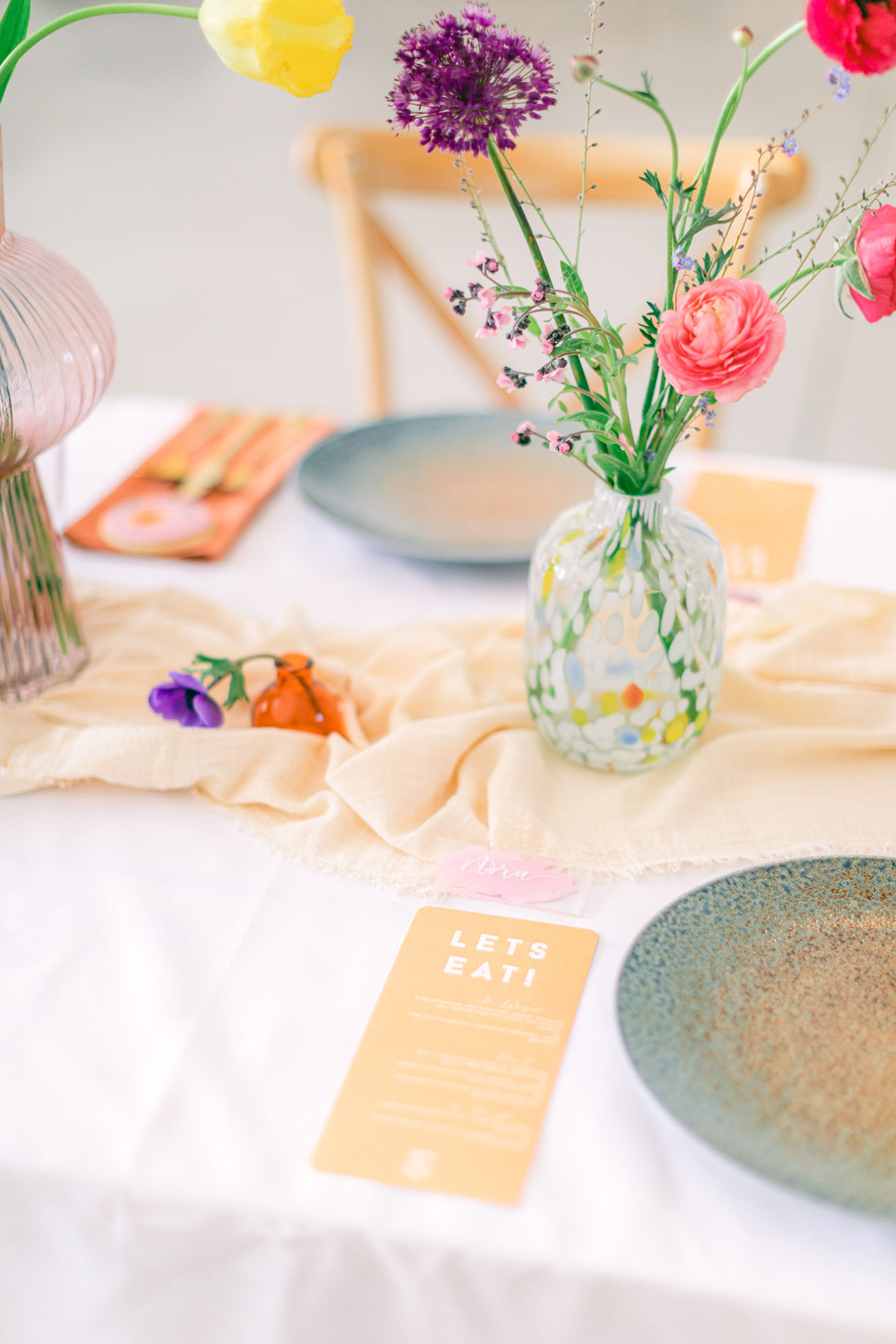 Photography Tara Statton tarastattonphotography.com
Concept & flowers Emma Hewlett Floral Design emmahewlett.co.uk
Styling & coordination Hyland Weddings & Events hylandweddingsandevents.co.uk
Venue The White Barn thewhitebarnuk.co.uk
Videography Yeti Film yetiphotography.co.uk/devon-wedding-videographer
Hair EV Hair evhair.co.uk
Make-up Liza Hayward instagram.com/_makeup_by_liza_
Dresses Frilly Frocks frillyfrocks.co.uk
Veil & bow Rebecca Anne Designs rebeccaannedesigns.co.uk
Suit Sharif Tailoring shariftailoring.co.uk
Shoes Emmy London emmylondon.com
Jewellery Isabella Day isabelladay.co.uk
Vases Sass & Belle sassandbelle.co.uk
Silks Cfleurs Designs cfleursdesign.com
Cake & biscuits Claire Arscott Cake Design clairearscottcakedesign.co.uk
Props, tableware & table runner Glas Events glasevents.com
Table linen Special Occasion Linen specialoccasionlinen.com
Stationery Flick & Flourish flickandflourish.co.uk
Artwork Nicki Hughes nickihughes.com
Catering Flame Cave Pizza flamecavepizza.com
Models Gingersnap Models gingersnap.co.uk
Wed

Directory

All you need from the finest wedding suppliers in Cornwall and Devon