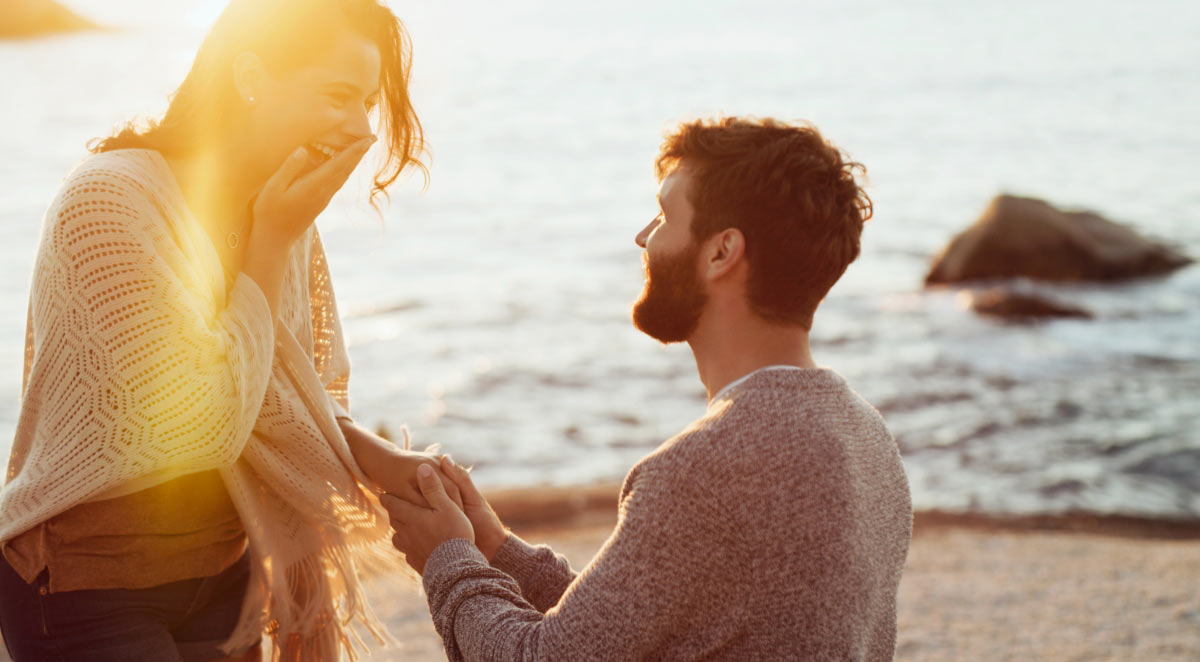 Engaged? Wedding planning 'just engaged' steps
Article Published: Wednesday 20th January, 2021 - 2:13pm
---
No idea where to start with planning a wedding? Wedding planner Jenny Wren shares her top 'just engaged' steps
Congratulations on your engagement! Before you dive headfirst into wedding planning, don't forget to take a moment to really savour being engaged. Revel in the beauty of your just-engaged bubble, just the two of you, before the flurry of questions begin and decisions have to be made.
Let's face it, aside from experienced events' planners, not many of us know where to start with a challenge like planning a wedding. We've enlisted expert wedding planner Jenny Granlund of Jenny Wren Weddings & Events (
jennywrens.com
) to help you get started.
Take out wedding insurance
We advise all of our couples do this straight away. It might not be the most fun element of wedding planning, but you never know what is around the corner so make sure you are covered – with COVID-19 it has proved especially important!
Break it down
If you're planning your day yourselves, I would advise you to break your planning down and give yourself dates of when to have things done by. That way these milestones will give you a real sense of achievement and you won't feel so overwhelmed about how much you have to do. Instead you will have a clear vision of where you are at, what else is to be done and when you plan to do it.
Decide on a budget
Before you begin researching your dream wedding, figure out what budget you have for your day. No decisions can be made until you know how much money you have to work with. Seriously think about what your limit is and speak to family members early on if they have said they may contribute. This is likely to feel awkward to bring up, but it is important to do before you begin, so you can then make realistic plans and not get carried away. Once you have added any contributions from family to your own money for the wedding, allocate it sensibly to all of the elements (for example, venue, dress, flowers). If you have a wedding planner, they will be able to guide you on this. There are many tools online that can help too and remember to leave 10% for contingency to give room for changes.
Create an Excel spreadsheet with two columns – predicted and actual – so you can keep track of everything that has been spent. If you are anything like me you will enjoy watching the numbers change as you add things in, and it is so satisfying when things come in under budget!
Draw up a guest list
Determining your guest list early is essential as it will have an impact on so many of the things that follow on (size of venue, for example). The guest list can spin out of control easily, so it is important to keep on top of it from the start. Begin drawing up your list together and have some structure to it. Separate it into three categories: people you couldn't bear not being there, people you'd really like to attend but not critical, and the people you'd enjoy having but could eliminate if necessary. 

Lots of people are likely to have an opinion on who you should and shouldn't invite – listen and consider their viewpoint, but always keep in mind your own desires first and foremost. If your wedding is being funded by your parents, they may feel they can invite certain people, old friends for instance who your fiancé may never have met, taking up the place of one of his or her friends. You need to reach a compromise, and you may also find that, once people have received their invitation, some may ask if they can bring extra people, such as a partner you may not have met. An easy way to ensure it is clear concerning how many guests the invitation is for is to add this line to the invitation: "We kindly reserve one/two seats in your honour".
Choose a venue
Decide whether you would like two separate locations for the day – one for the ceremony and one for the reception – or if you would rather have it all in one place. Begin making appointments to look around potential contenders; venues get booked up far in advance so this should be top of your list, along with booking your officiant. Ensure you have a pre-prepared list of questions for your venue before you go to view it.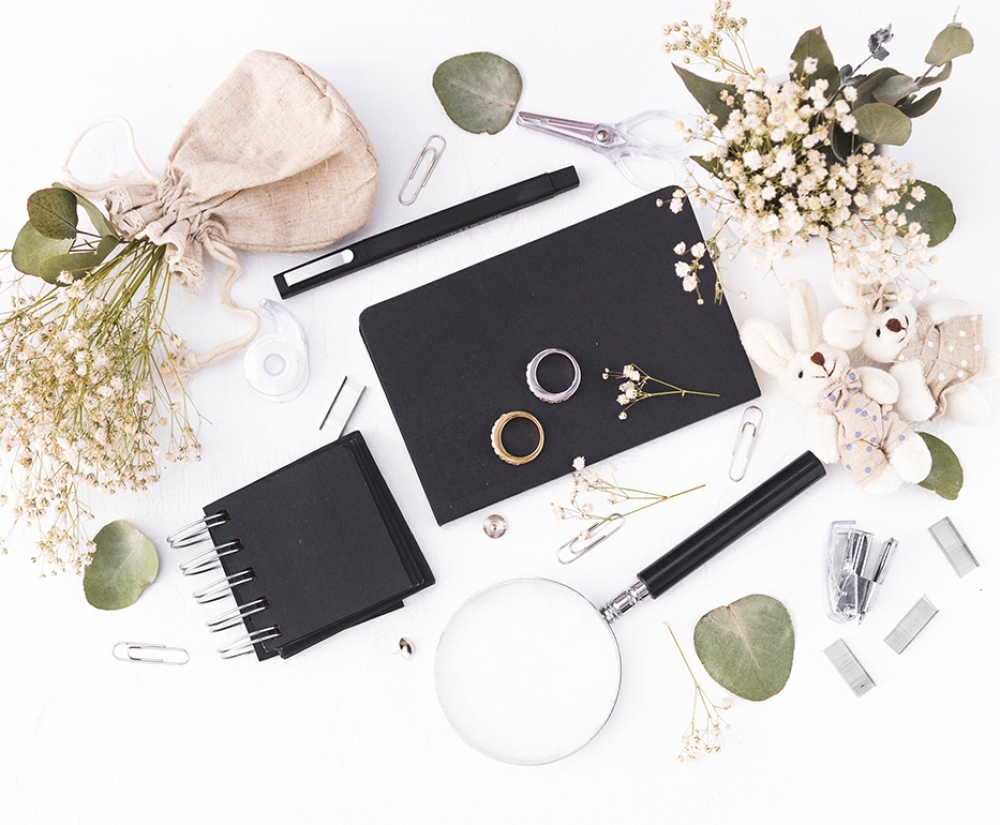 Visualise your day
With regards to styling I advise couples to initially spend some time thinking about their wedding vision. What's important to you both for your wedding day? What are the emotions you want to evoke? Forget about how it will look for a moment and think about how you want it to feel – for example, fun, heartfelt, romantic, full of surprises, respectful of traditions, or one hell of a party!
Think about key words that would capture and define your day, this will help you come up with ideas. If you find it hard to determine what you want, then think about what you definitely don't want. What have you seen at other weddings that you don't like? Defining your vision early will make it much easier and avoids those magpie moments that many people fall into, getting everything that catches their eye with nothing pulling the look and feel together.
Find your dream team
We are spoilt for choice in Cornwall for wedding suppliers. From photographers to cake makers, caterers to musicians, we have such talented and skilled wedding industry professionals at our fingertips, many of which you will find in this beautiful magazine.
Choosing those involved in your day is exciting, but make sure you do your research. Don't be afraid to ask for their portfolios, scroll through their social media channels and request testimonials from their previous clients before you make your decision. It is also nice to get to know the person behind the business; they are going to be involved in one of the most important days of your life, I think it's such a privilege to be part of that. Get to know each other a little first – not only will this ensure they are the right fit in terms of their work, but it will also make the wedding planning journey much more fun and enjoyable.
Choose your bridal party
Take your time and think carefully about this. Not only does each additional bridesmaid or groomsman come with a potential price tag, too many maids can mean too many opinions to consider, especially when it comes to things such as dress selection or hen and stag do planning. Once you have asked someone to be in your bridal party, it is extremely difficult to un-ask them if you change your mind. Let the excitement of being engaged mellow slightly before selecting. And don't feel you are under obligation to ask someone just because they asked you – friendships and relationships change over time and you may not be as close to the person who you were bridesmaid for three years ago.
Obtain a marriage license
You may not need to do this right away, but it should be on your list to get done in good time. In England and Wales, 28 days notice must be given to the register office before a marriage can take place and you have to get married within 12 months of giving notice.
---