---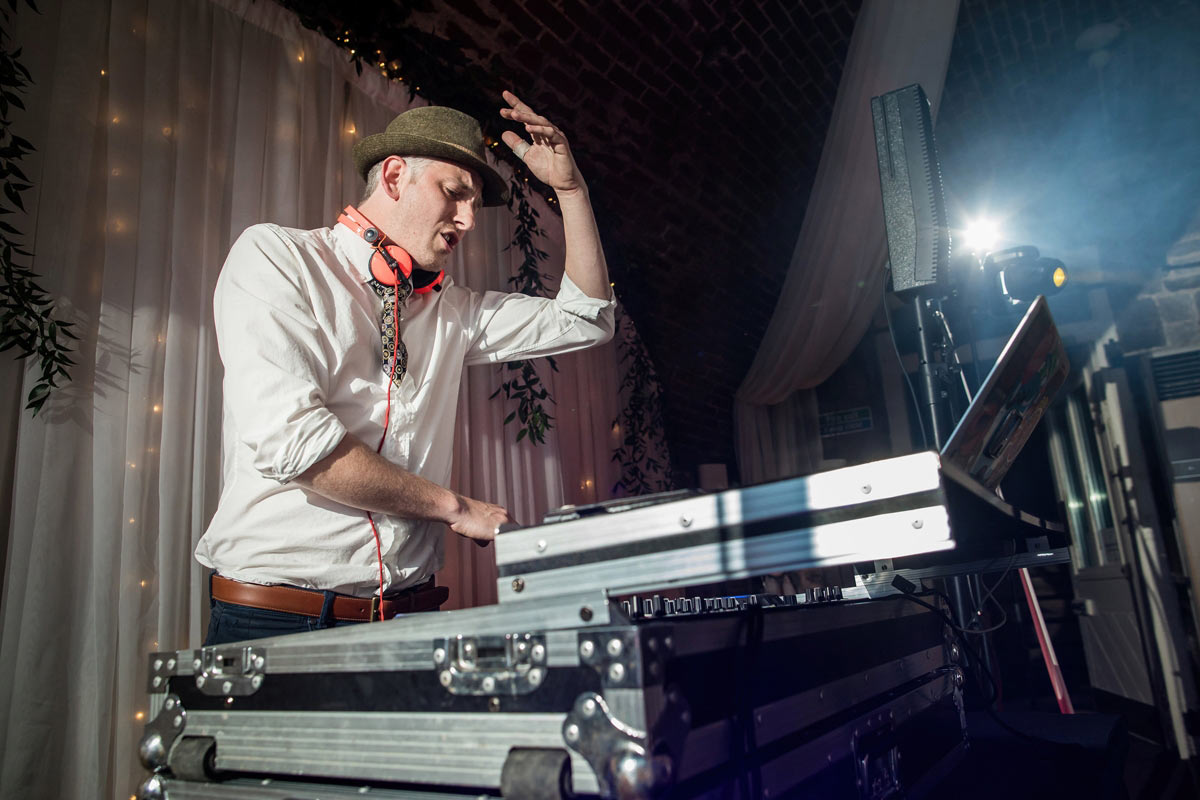 Wedding Music
Wed's guide to wedding music
In need of some musical inspiration for your wedding?
Let us entertain you with these musicians, bands and DJs that will keep your guests spellbound all day and long into the night
Weddings are all about good vibes, and one of the best ways to bring those great feelings to the fore is with music. Your music can make or break the ambience, but luckily there are a whole host of talented singers and wedding bands who know just how to lift the atmosphere to make it a memorable moment.

When looking for a wedding band, remember they don't actually need to be a 'wedding band' per se. Any band, musician or performer could bring just the energy or creative input you're looking for, so bear that in mind and you might be surprised who catches your eye (or ear!).
Recent bride Catie had a fortuitous experience when she was enjoying a few lazy summer drinks in a pub one Sunday. "There was a guy singing and playing guitar and I was blown away," she says. "His music was beautiful and I could just picture him playing some chilled-out songs at the drinks reception part of our garden wedding. Luckily, he was free on our wedding date, and keen to play – and a big hit on the day!"
Emma, who got married earlier this year, did a bit of research and took a punt on a metal band. "We found a band we loved online but they weren't very 'wedding-y'," she says. "We looked to see where they were playing in the next couple of months, went to see a small concert of theirs, and just loved their energy and sound, and they were happy to tone done the 'metal' element slightly… so we booked them on the spot!"
So whether you want a wedding DJ who'll pull out all the stops, a soulful gospel choir or a '90s mixtape-inspired six-piece band, you don't have to go far to find it.
Offbeat Entertainment
A DJ who knows his stuff and will go the extra mile to shatter your expectations of wedding DJs, Sebastian's sole purpose is to deliver a truly exceptional party for couples looking for something memorable and fun.
He embraces a 'start from scratch' approach to move away from the old wedding DJ clichés, and instead promises an endlessly upbeat experience, with advanced mixing techniques and imaginative switch-ups. He'll have your guests flocking to the dance floor en masse, and staying there all night – any attempt to leave thwarted by tune after tune.
He also offers high-quality lighting equipment including laser effects, uplights and LED colour washes, so it won't just be music that'll have a show-stopping effect; the whole scene will be worthy of your once-in-a-lifetime celebration.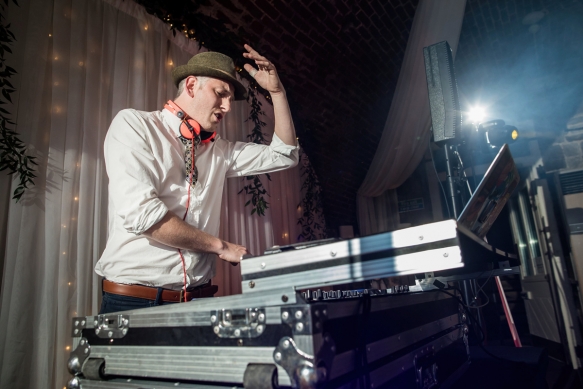 Offbeat Entertainment

The Grace Notes
When couples describe the live music at their wedding as "beyond my wildest dreams" and "absolutely incredible", you know you're onto something special.

Gospel singers had a renaissance of sorts thanks to the stunning gospel choir at Harry and Meghan's royal wedding, and we're so proud to have our very own soulful singers based in Cornwall.
The Grace Notes Gospel Wedding Singers were winners of 'Best Newcomer' at the British Gospel Association Awards, thanks to their beautiful and harmonising sound that will bring that big-voice flavour to your own wedding day.
Drawing on their wide repertoire – which includes hits by Aretha Franklin, Nat King Cole, Elvis Presley and Nina Simone – to help couples create their dream wedding, their music has been described as "uplifting, inspirational and making a special occasion extraordinary". And with a lead singer like Ley Adewole, who's sung with Stevie Wonder, Diana Ross and Take That, it's not surprising your guests will be getting goosebumps at the inspirational and uplifting gospel harmonies.
Fistral Stereo
Bringing a modern edge to DJ sets, Robin from Fistral Stereo specialises in party music that will see your guests grooving into the early hours. Seamless and structured in his mixing, he'll play you a personal playlist full of tunes that mean something to you – whether they remind you of a special time or they're just perfect for a boogie, it'll be a non-stop personalised soundtrack to your big day (and night).
"I come from a club DJing and musical production background but don't worry, I won't turn your wedding into a rave – unless you want me to!," says Robin. "From funk, house and drum and bass, to indie anthems, pop and R 'n' B, I can confidently play the music that will make you and your guests dance like no one's watching."
As well as your wedding reception music, Fistral Stereo also offers a first dance remix, live music option, sound and lighting hire, and even an on-trend, super-fun silent disco – perfect for when it's all getting a bit loud or your venue has a 'music off' time that's earlier than you're ready to hang up your dancing shoes!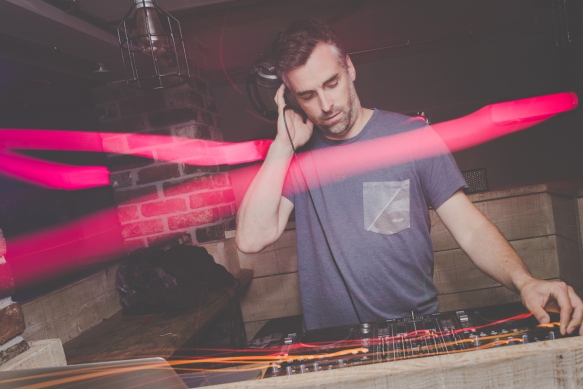 ARB Photography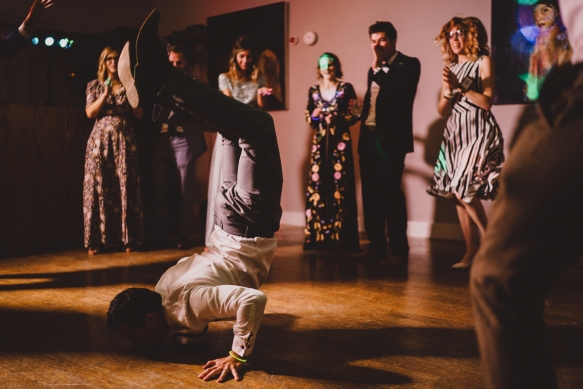 Albion Row
Ross Talling

The Party Manifesto
Those who grew up in the '90s might remember listening to the Top 40 on a Sunday night, and recording your favourite songs off the radio onto a cassette. Well, that's the idea behind the playlists of The Party Manifesto, a six-piece band who focus on "90s bangers"!
Bringing together the best of '90s pop, dance, R 'n' B and hip-hop to your wedding, when they say "floor-fillers", they're a band that means it. With four different playlists for inspiration – including Pure Party, Pop, Dance, and Hip-hop and R 'n' B – the idea is that you can create your very own wedding mixtape, with songs including anything from Montell Jordan's 'This Is How We Do It' to club classics such as Fatboy Slim's 'Praise You' or boy band favourites like Take That or Boyz II Men.
An uber-talented live band comprising six musicians – including Dan on drums, Alice and Nana on vocals and Cornish keyboard player Thom – their amazing energy and musical skill means after one listen you'll be guaranteed to be reliving your best teenage years (but maybe with a better hairdo)!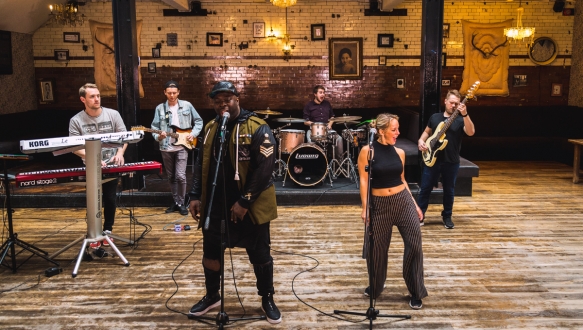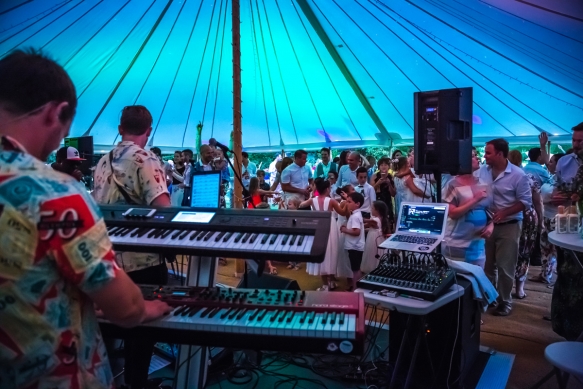 The Choons
Renowned for delivering a huge range of uptempo tracks with gusto, the feel-good factor that comes with a performance by The Choons is perfect for a wedding.
With an extensive and varied set list including everything from classic songs by The Rolling Stones to foot-stompers by Kings of Leon, guests of all ages – from kids to grandparents – will be up dancing and singing all night! Also adept at acoustic music, perhaps you'd prefer to have them perform at your drinks reception, during your ceremony, or as the background sound to your wedding breakfast.
The band will even tailor their clothing and look to suit your needs on the night, dressing formally for black tie weddings, or more casually if you prefer. With either a two or four-piece line up, one thing you're guaranteed with The Choons is flexibility – and a brilliant sound to keep you toe-tapping long into the night.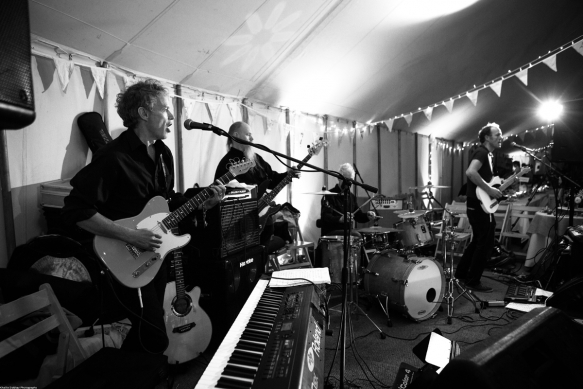 Classical Strings
Led by composer and violinist Sue Aston, the string musicians who make up Classical Strings offer the choice of a string quartet, trio, duo, solo violin, or a string ensemble accompanied by a singer, ensuring that they bring a soul-stirring atmosphere to your day.
With a hugely varied range of music from classical and rock to pop and folk, the musicians can perform film themes to really add some drama to your day and will even learn your favourite song free of charge – whether that's Adele or the Jurassic Park theme tune!
Then, after your wedding, you're welcome to use the group's professionally recorded tracks on your wedding film, providing a seamless way to bring the sounds of your wedding day to your memories forever.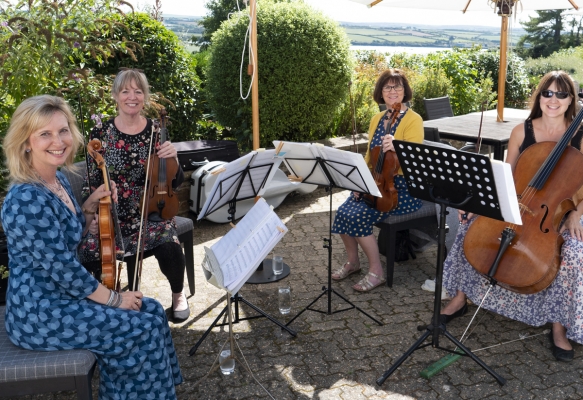 Kaj
Known for his uptempo, highly energised performances, Kaj is a solo musician based on the north coast of Cornwall. Adept and beautifully skilled at playing live covers at weddings, he also writes original music and will learn almost any song of your choice. He's just as comfortable playing guitar, piano or singing chilled-out acoustic tunes as he is getting the party started as evening falls.
Having supported the likes of Xavier Rudd, the Guillemots and Finley Quaye, Kaj gained experience before large audiences while also developing his own unique voice and individual style, meaning he's not fazed by hundreds of wedding guests, big venues or rowdy crowds – in fact, he thrives off them! "At the evening reception, no one wants a performer who is going to disappear into the background," he says.
As well as being a personable and positive performer, he is guaranteed to have your guests up on the dance floor dancing the night away – what more can you ask for?!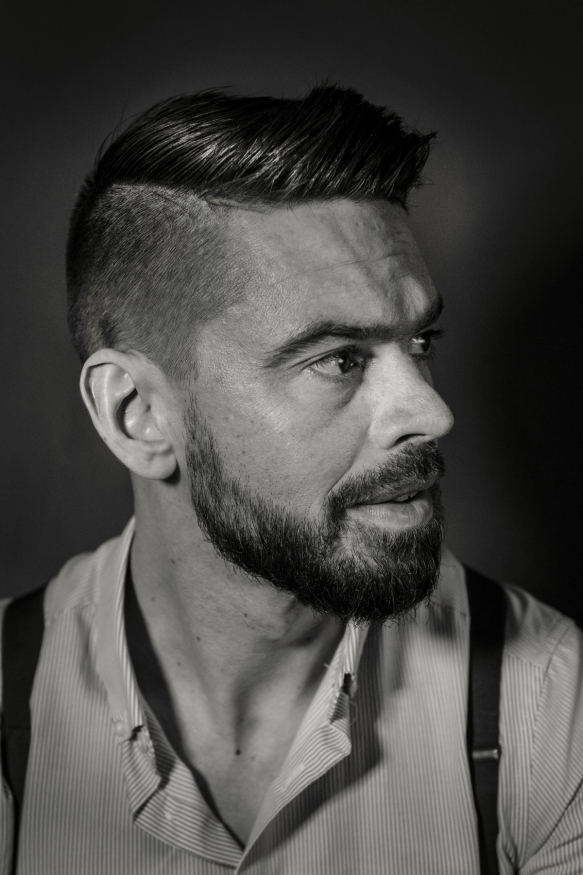 Sally Mitchell

Ruth Wall
The uplifting, serene and stirringly beautiful sound of a live harpist is guaranteed to enhance the romantic atmosphere of a wedding. Ruth Wall is a talented musician who plays on a lever and concert harp, buzzing Renaissance bray harp and Gaelic wire strung harp, with experience playing on some of the world's biggest and coolest stages, including the Sydney Opera House, Berlin Philharmonic and our very own Eden Project.
Having been described as "the Hendrix of the harp world", what sets her music apart is her incredible playing talent and diverse ability to adapt to the setting, having performed with everyone from the BBC Concert Orchestra to Goldfrapp.
Imagine the sweet sounds of mesmerising tunes played live to your loved ones, acting as the loveliest backdrop while you sign the register, or entertaining your guests as they enjoy a welcome drink amid the melodies.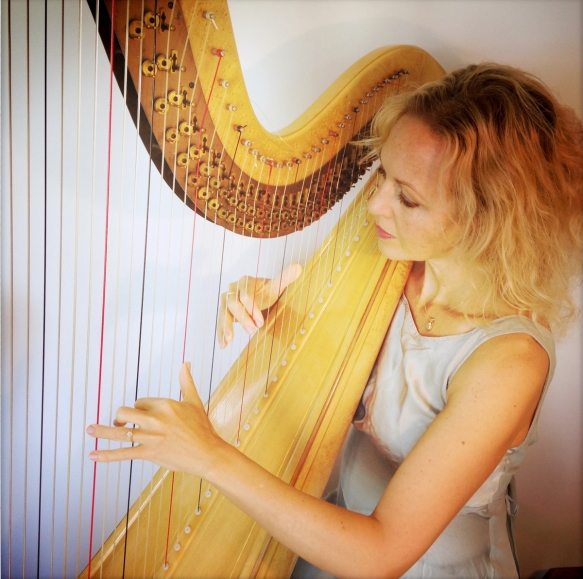 Broken Down
An acoustic quartet from Penzance, Broken Down have been livening up wedding dance floors since 2012. Playing a unique mix of self-styled originals and funked-up covers, there's a reason the loveable, lively quartet are a firm favourite in the south-west.
"They were literally the highlight of the day," says bride Bryony. "All of our guests absolutely loved them, they were the perfect wedding band to get everyone up on their feet, dancing and singing along to some classics!
All good friends, the four musicians – Adam, Gwil, Ben and Phil – pride themselves in making every performance a really immersive party experience.
"Broken Down completed our wedding and went over and above by learning and playing our first dance song, which was totally amazing," says Christy. And with tunes including everything from Motorhead's 'Ace of Spades' to Hanson's 'MMMBop', the band will work with you to make sure their songs bring your reception – and your dance floor – to life.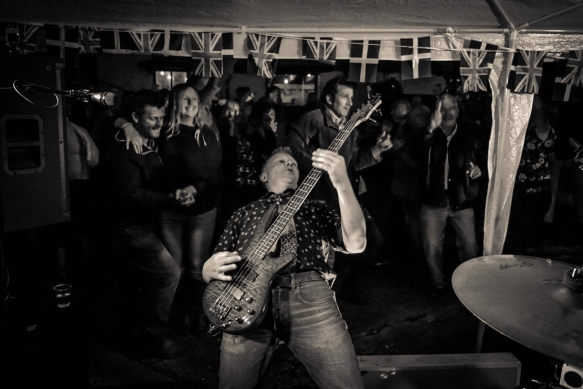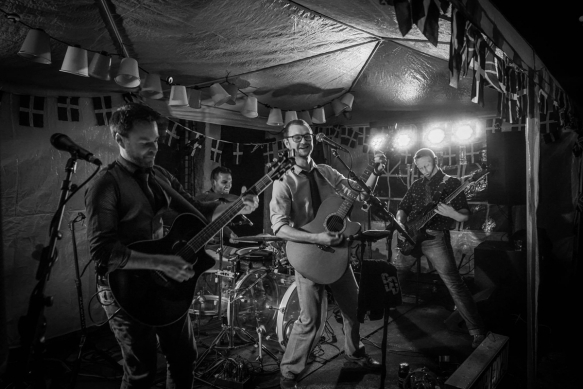 words Lucy Higgins

Copyright Wed magazine 2019
Wed

Directory

All you need from the finest wedding suppliers in Cornwall and Devon