---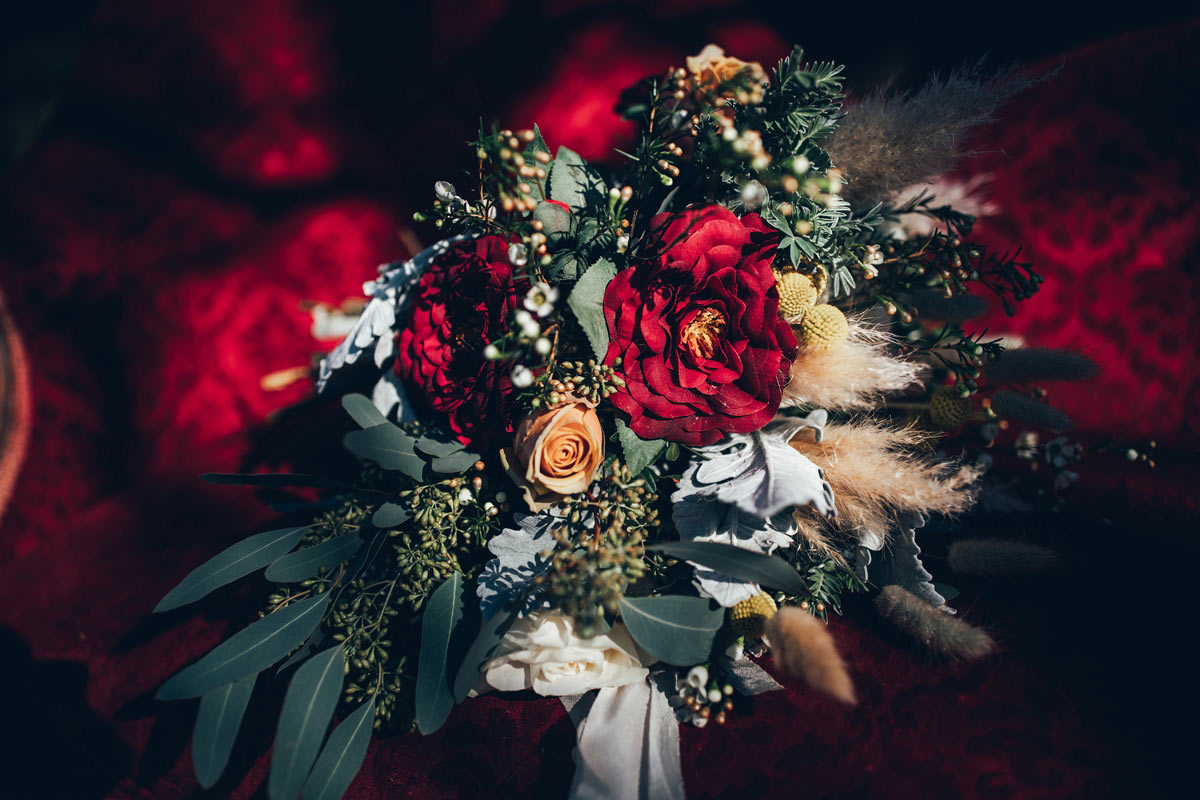 Wedding Flowers Cornwall & Devon
Wed's guide to flowers: opulent blooms
Dark, decadent and opulent blooms for a deeply romantic aesthetic
For couples wanting to style out their day with a touch of opulence, whether it's a vintage-inspired party or modern luxe themed, the floristry is a key aspect to successfully achieving the look.
Rich tones are especially apt for autumn and winter weddings, but darker coloured blooms can be added to all arrangements to lend extra depth and interest. For example, couples may wish to stage a rustic summer celebration with bright seasonal flowers interwoven with berry shades in order to evoke a wild sense of romance; while a beach wedding is the perfect setting for oceanic tones alongside the deep purples and blood-red oranges reminiscent of dramatic sunset skies.
Keep it simple, yet striking with one dark tone flanked by foliage and lighter-coloured petals, or pick a variety of similarly rich shades in different colours for layered luxe; picture combinations of purple, burgundy and orange for a late summer shindig or navy, eggplant and gold for Art Deco elegance.

For maximum impact, ask your florist to design statement displays with giant garlands, overflowing hanging installations and extra tall centrepieces, or to create a more minimal look with small posies scattered throughout your venue in bowls, vases and ornate goblets.

Here's some opulent style wedding flower ideas from the experts to help you hone your vision...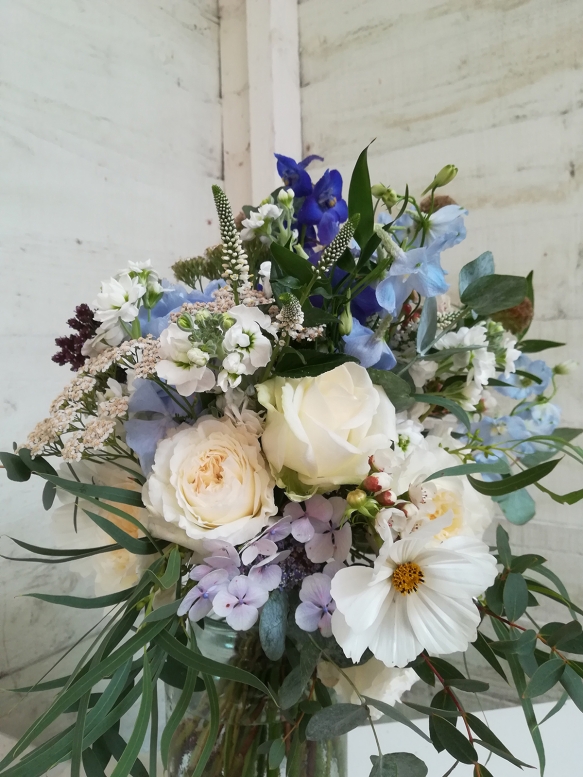 Down By The River Florals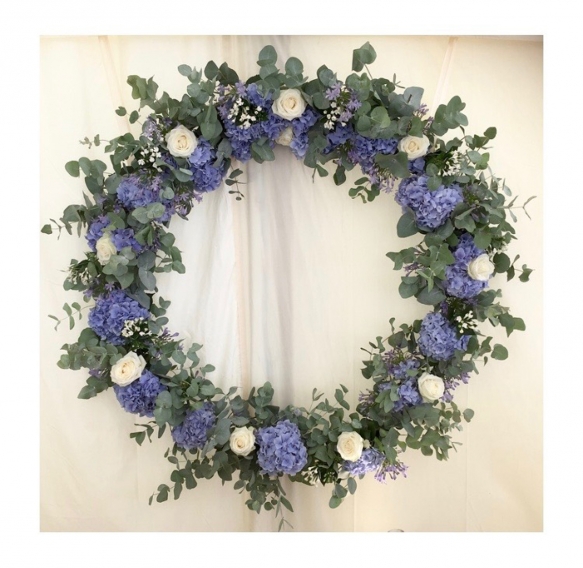 George Mackay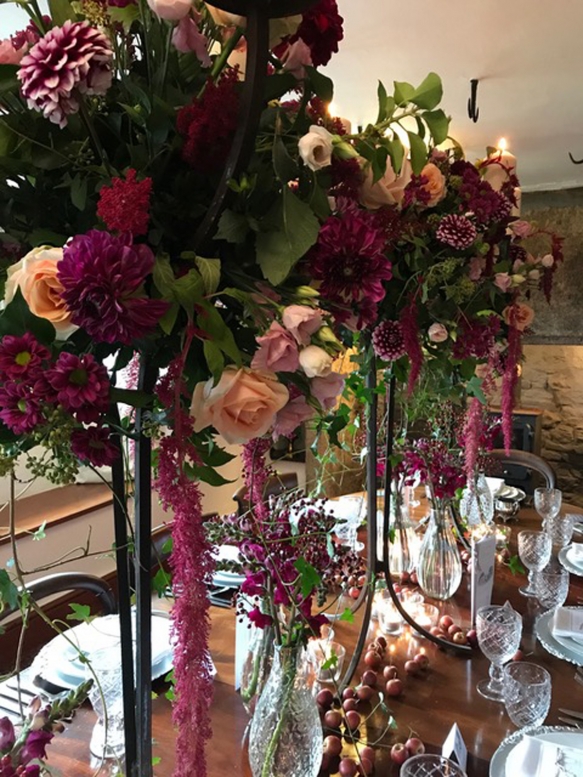 Simon Nickell Design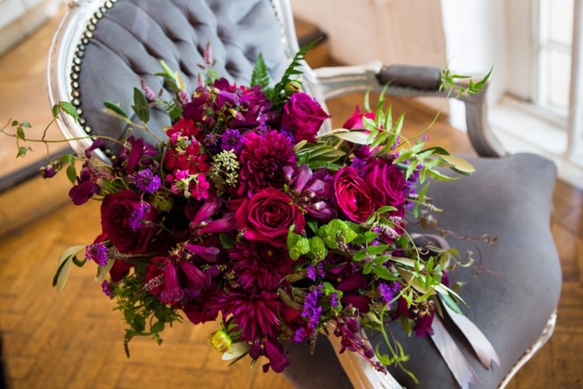 Simon Nickell Design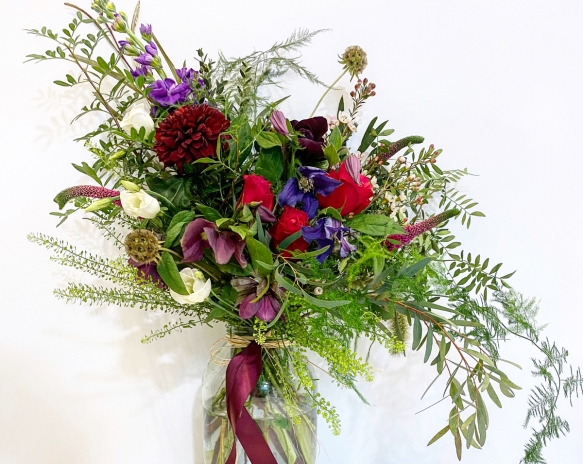 The Flower Press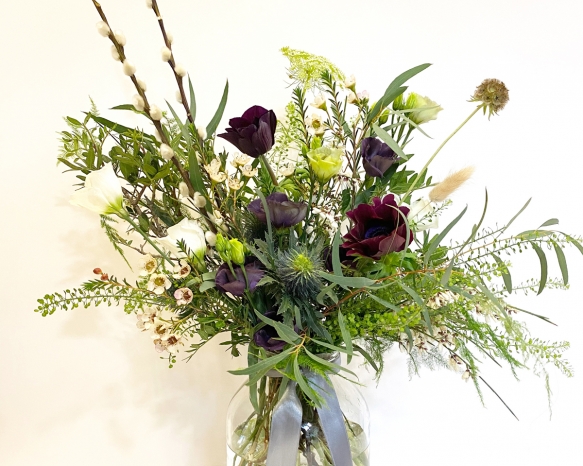 The Flower Press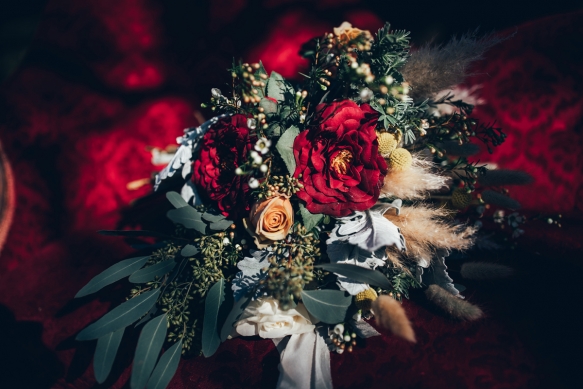 The Velvet Daisy (Toby Lowe)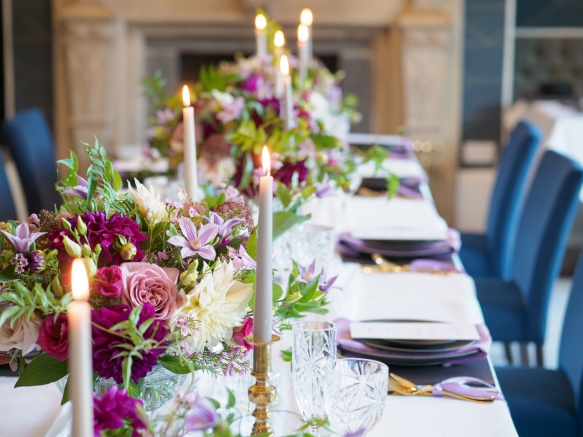 The Velvet Daisy (Nick Pearce Photography)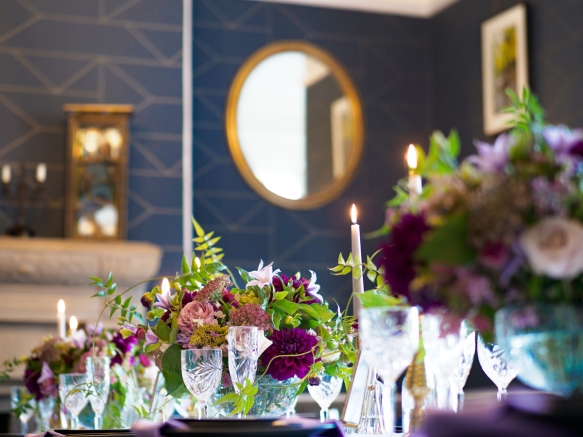 The Velvet Daisy (Nick Pearce Photography)
Twigs & Greens
Twigs & Greens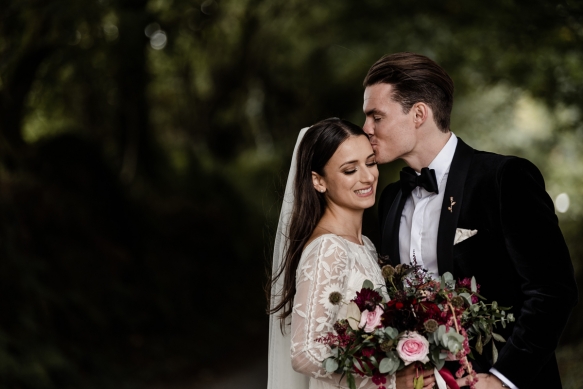 Twigs & Greens
Twigs & Greens
Twigs & Greens
Twigs & Greens
Copyright Wed magazine 2020
Wed

Directory

All you need from the finest wedding suppliers in Cornwall and Devon