---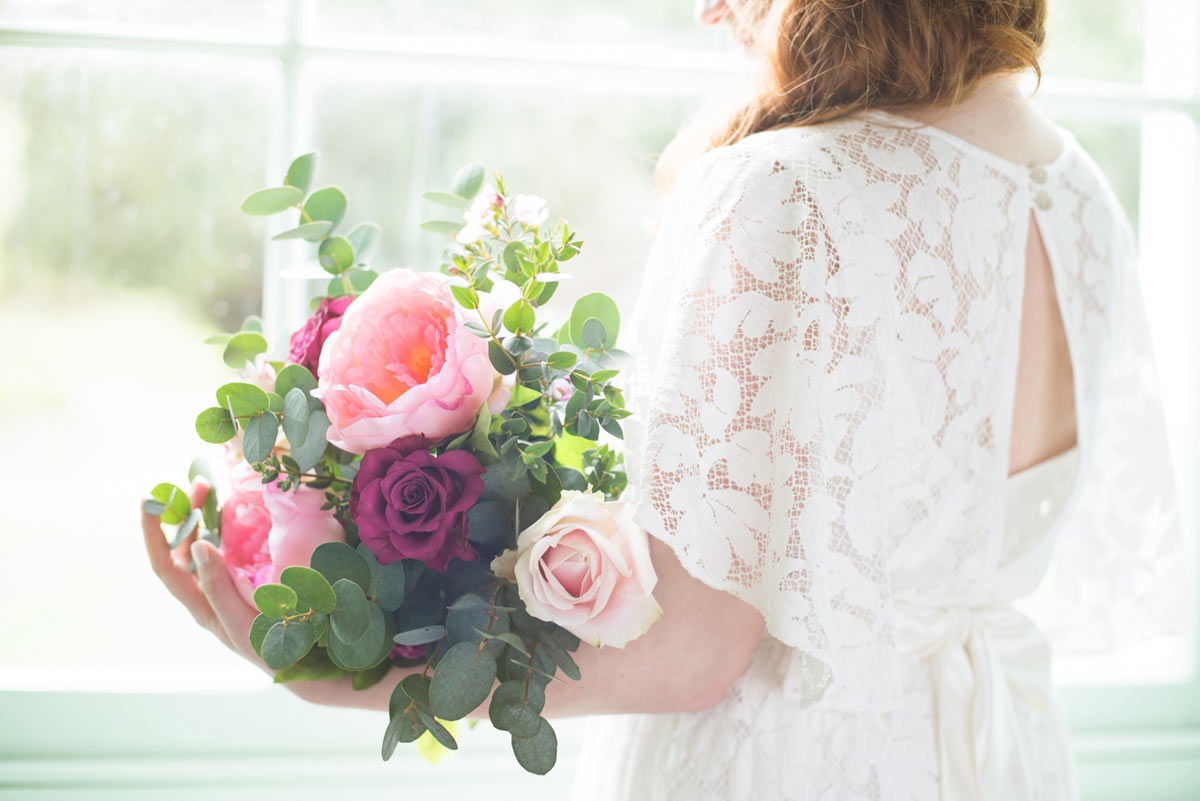 Wedding Dresses Devon
This serendipitous shoot first began when photographer Em from Rhapsody Road was deliberating moving to Devon. "I'd walked past Flour Flower in Brixham when it was closed but it was so inviting that I made a special trip to visit before I returned back home. It's a cafe and flower shop in one, hence the name. Jan has such a unique and refreshing style and I instantly thought I'd like to do a wedding shoot with her. We made the deal then, that should I decide to move to Devon we would do a photo shoot together. I did move and so, here we are!" she reveals.

"We wanted to keep the photo shoot as local to Brixham as possible in order to celebrate the local wedding community," Em explains. "I'd already heard of Lupton House, that it was a community space and wedding venue, so when Jan suggested we should approach them I was in instant agreement."

"We totally fell in love with Natalie from Sister Organics her organic dresses and ethos, and with the fact that her style is in tune with our own. She even made some pieces just for the shoot. I love that her pieces can be made bespoke so that the bride/bridal party can really get the style they want."

"Helen from The Bridal Box was super lovely and helpful in providing some different styles to vary the shoot up a little. She listened to what we wanted and came up with some fab dresses that the models loved."

"The theme of the shoot was 'Winter to Spring': an elegant soft atmosphere incorporating foliage and gentle touches of cheerful colour." combining foliage from Lupton House with Devon-grown eucalyptus, silk flowers and delicate colourful blooms, and the flower-filled scene was set. "The main room at Lupton proved to be the perfect setting for most of the shoot with its natural light and those glorious windows. I especially loved Rachel's hair which was braided - It really shows off the purple. Mel also set to work early with the make-up, keeping it as natural as possible with Terrie Mae, adding a touch of cheeky 60's vibe to Charlie's look," adds Em.

Taking advantage of the venue's airiness and spectacular aspects, Em injected her own personal photography style into the shoot to capture the house and gorgeously styled models. "I used as much natural light as possible, as is my style, with a little bit of flash when it was needed," she elaborates. "As a photographer, my biggest aim is to bring out the person's personality, so I chatted with the ladies, we did a little dance here and there, drank lots of tea, discussed life, 'ooohed' and 'aaahed' at dresses and most importantly - we had fun!"
Wed

Directory

All you need from the finest wedding suppliers in Cornwall and Devon
Planning your wedding? use our directory to find: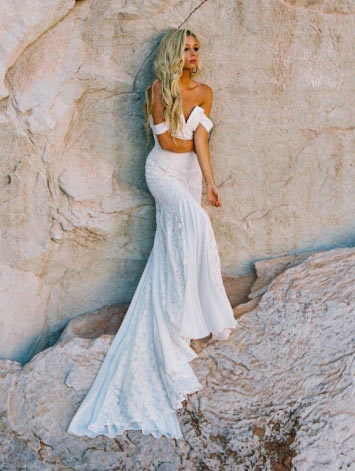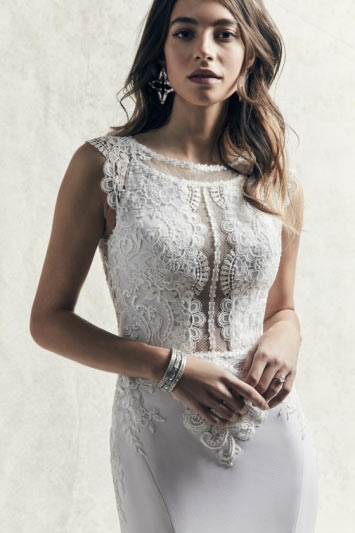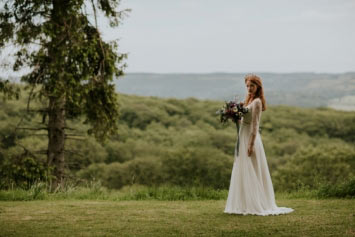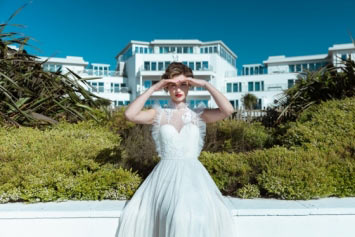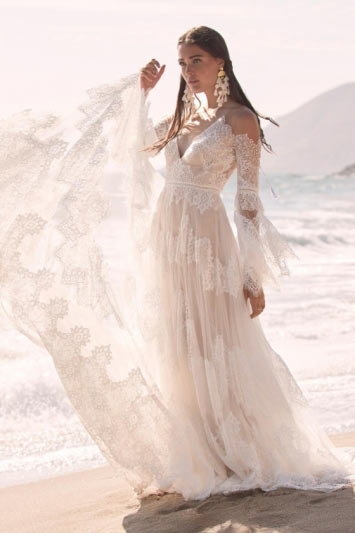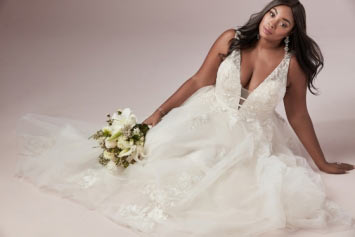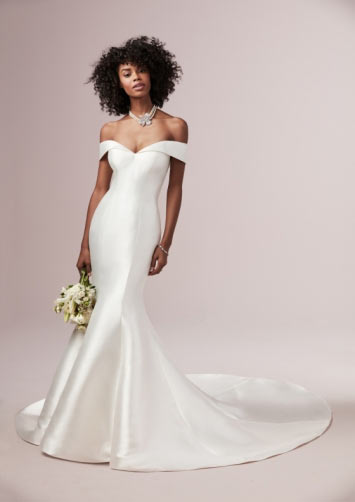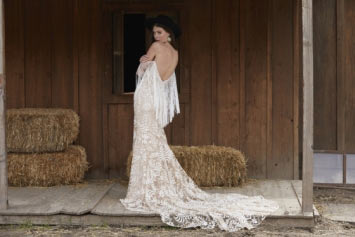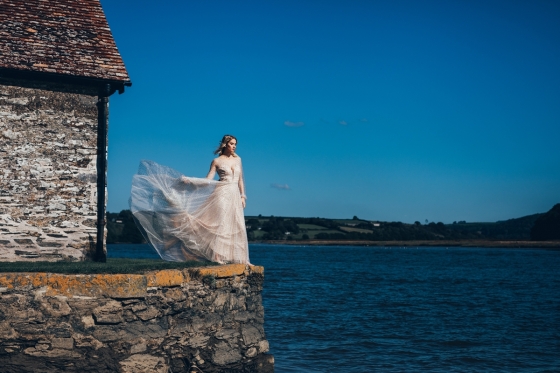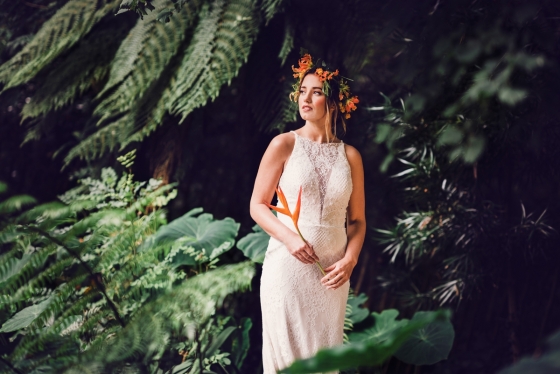 See the full bridal fashion archive