---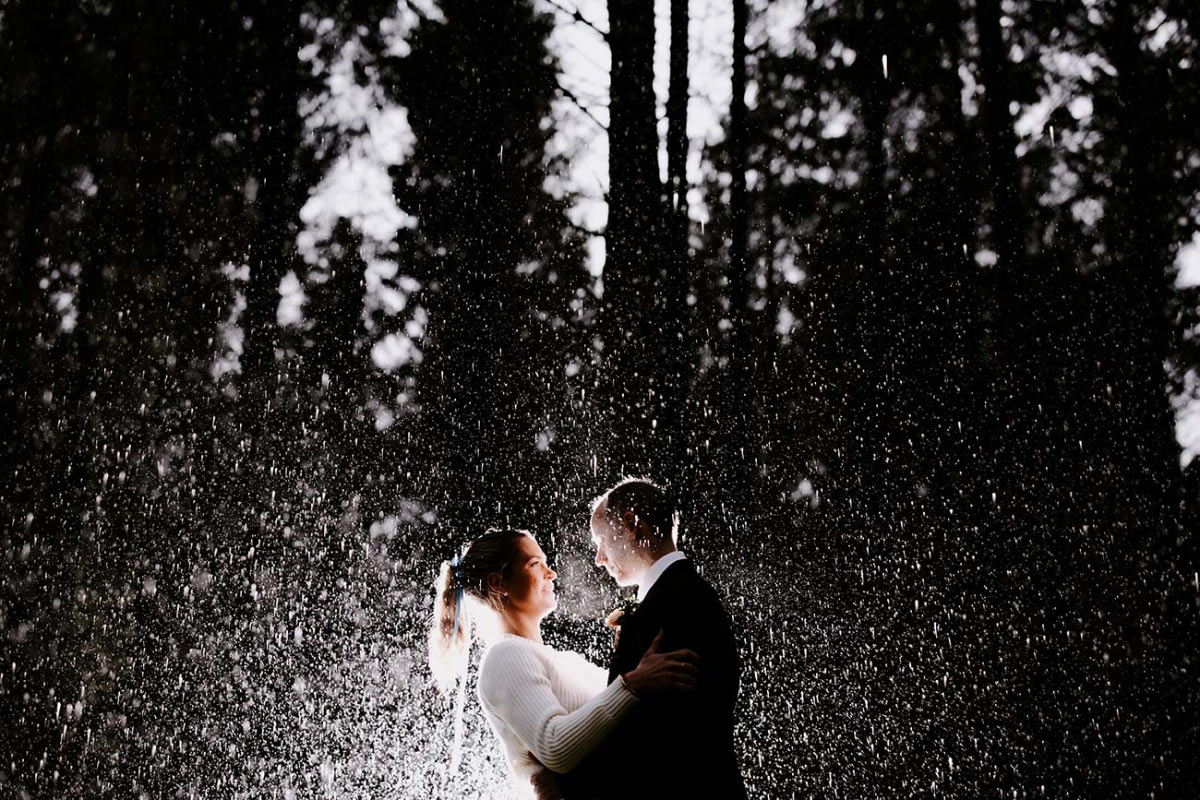 Wedding at The Green, Cornwall
Kiss the Rain
Catherine and Cain's wild winter elopement at The Green
"We met at a friend's wedding," says Catherine. "I knew Cain was the man I wanted to spend the rest of my life with when we started chatting about The Archers; he just feels like home."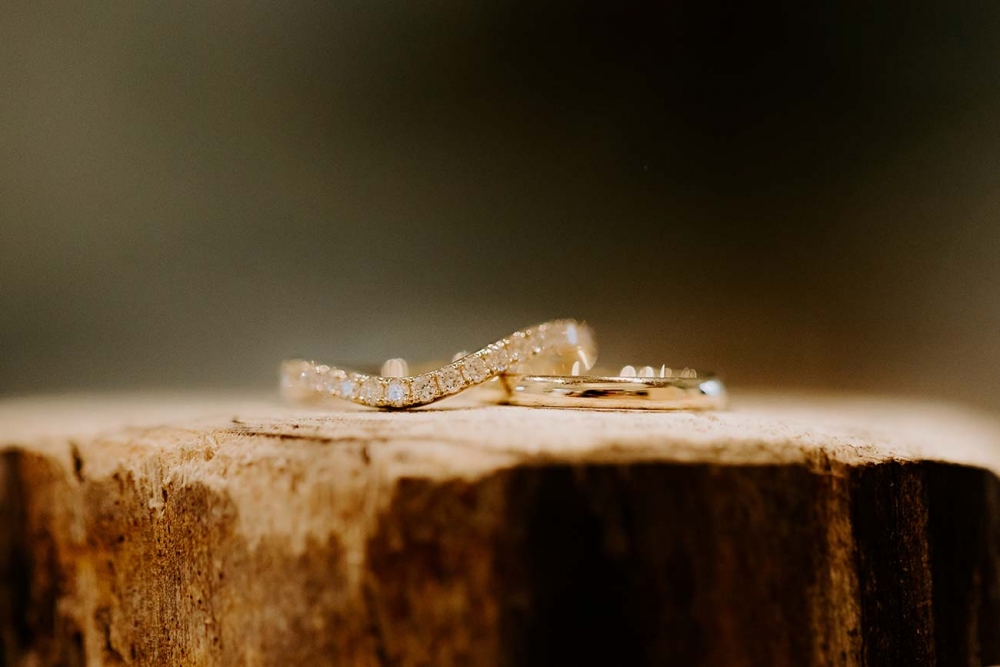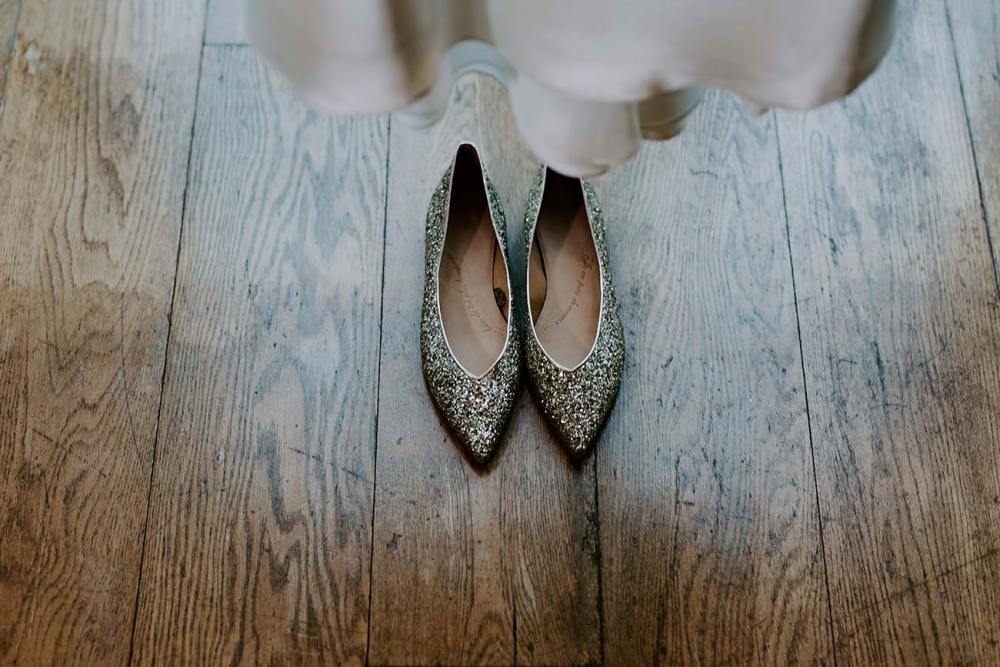 Cain proposed on World Tequila Day while he and Catherine were sitting on their balcony drinking frozen margaritas. "He was so shaky and nervous," recalls Catherine. "'Come What May' was playing in the background; it couldn't have been more perfect!"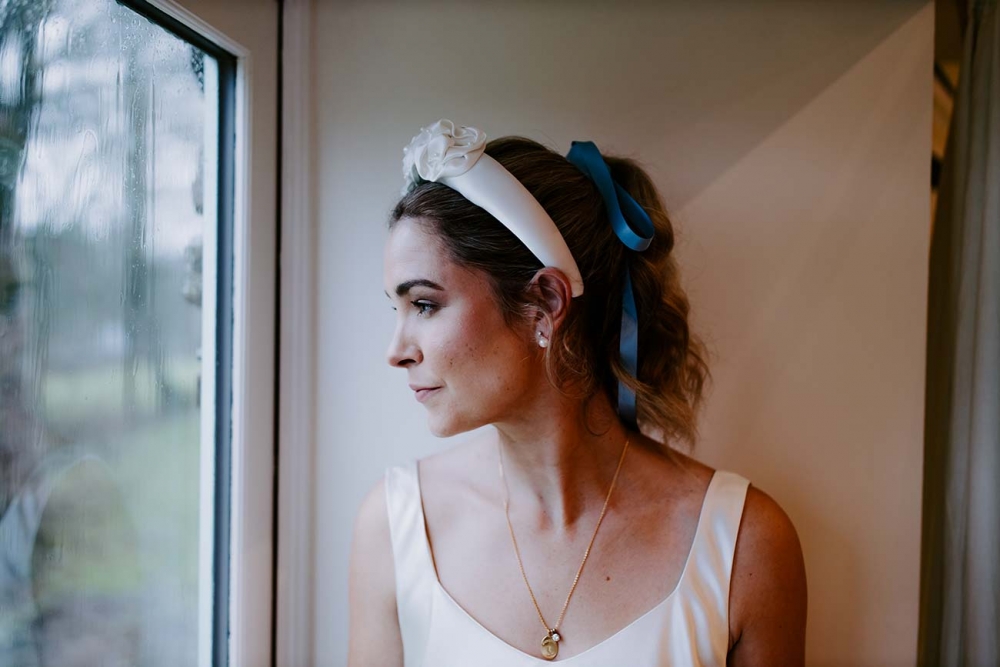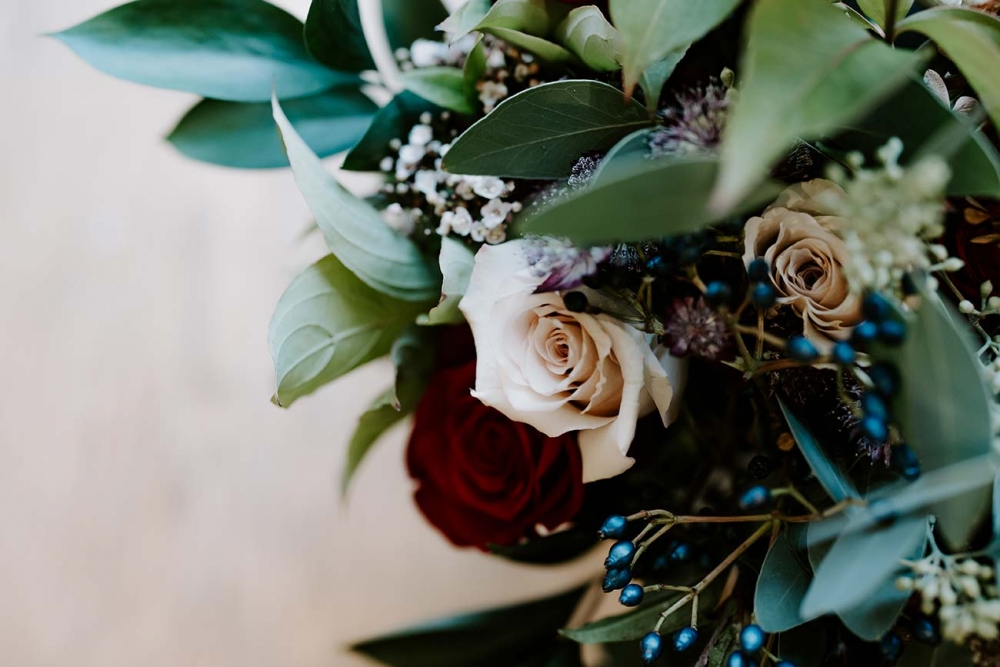 The couple decided to marry at The Green with just one other person present: Catherine's son, Albert. "The whole world was falling to pieces and we knew we wanted to get married," explains Cain. "Finding a venue was tricky because of the shifting sands around what was and was not allowed under Covid. We wanted a beautiful venue near the sea and The Green made the whole process a dream from start to finish."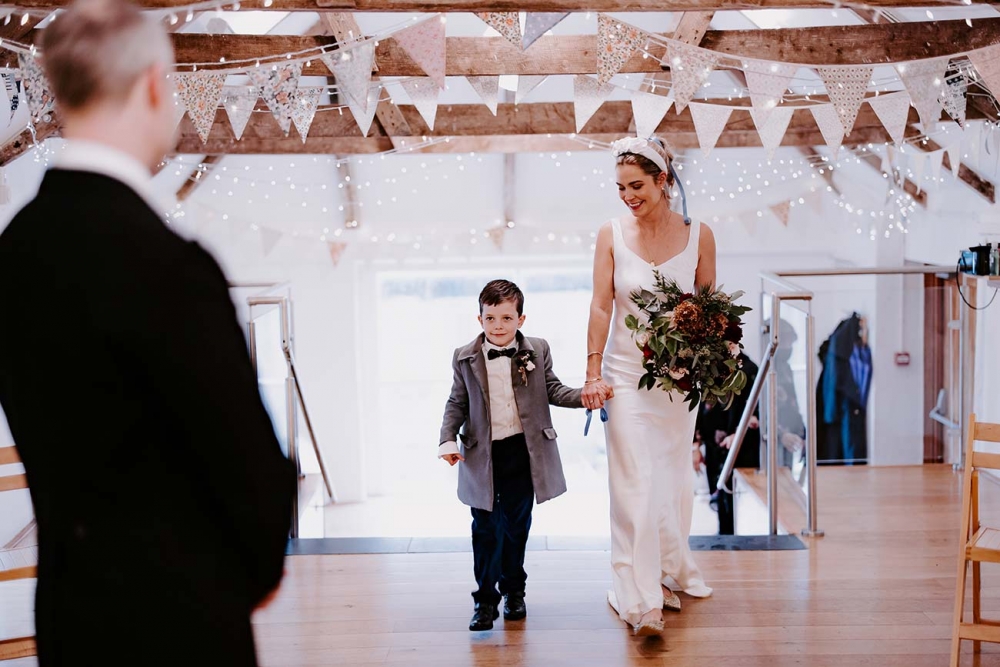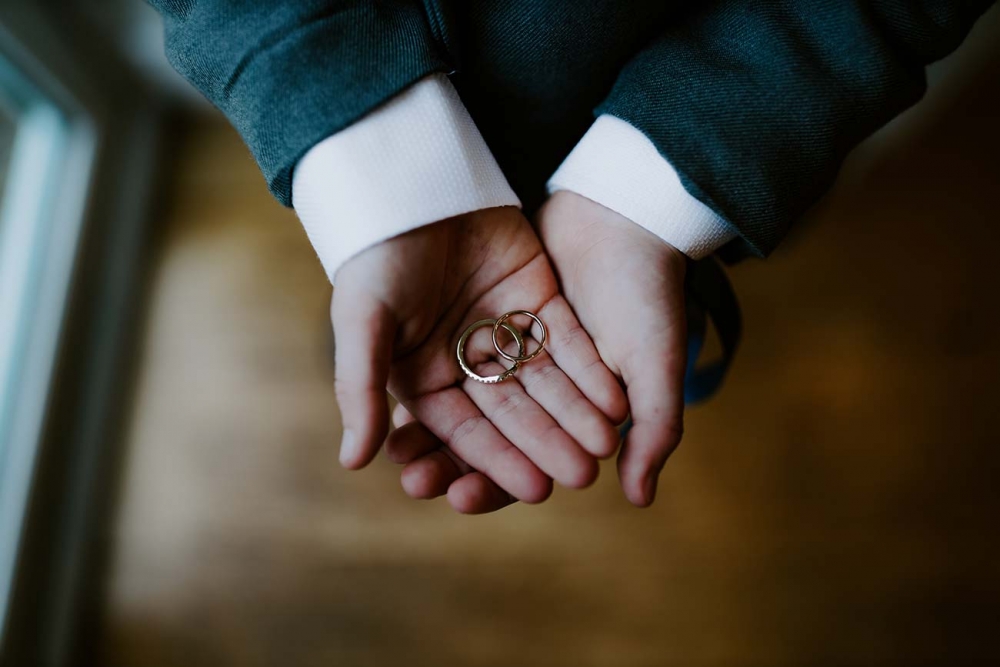 Rather than choosing a theme for the day, the couple embraced their personal likes while tying the details together by all donning something in a shade of dusty rose pink.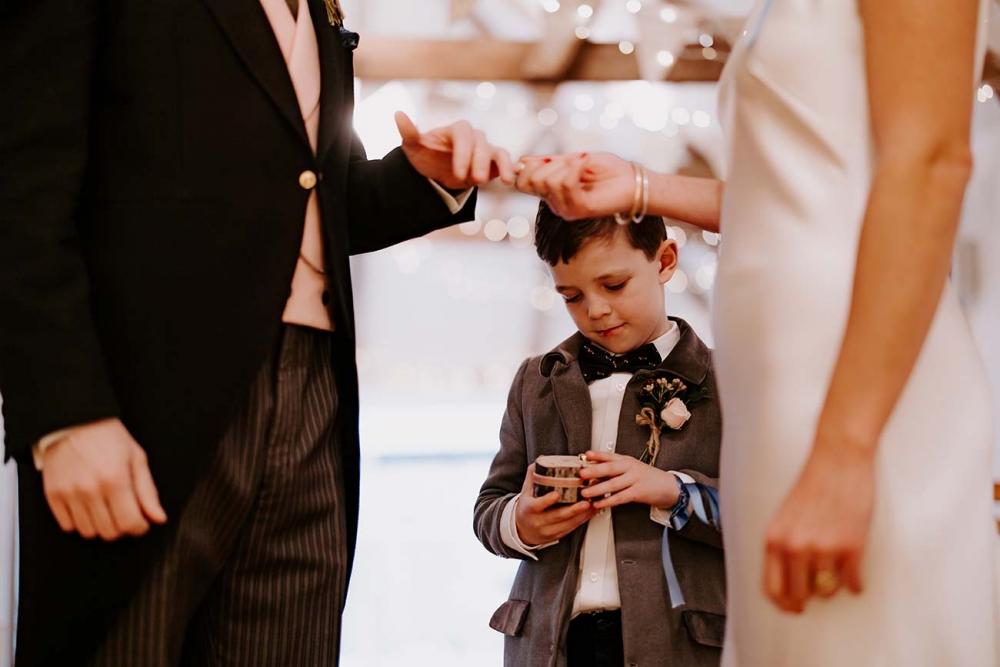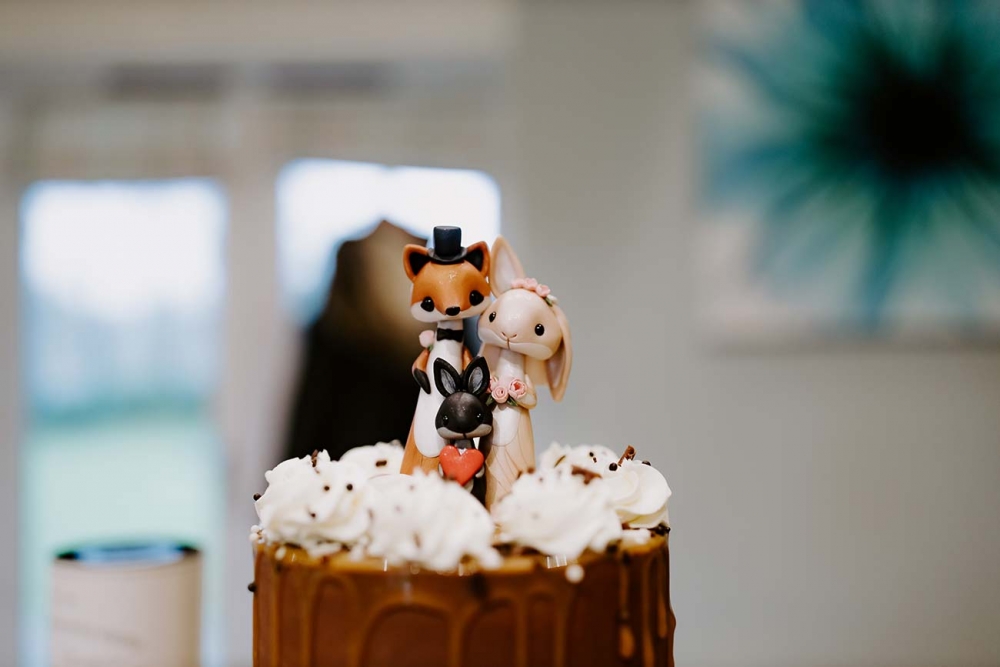 The wedding day began with breakfast and jigsaw puzzling with Albert whilst Catherine's hair and make-up was done. Cain headed to the wedding barn to await his bride, who appeared looking stunning for their noon ceremony. "Then it was a race against the sunset as we set off on an adventure around Cornwall!" she says.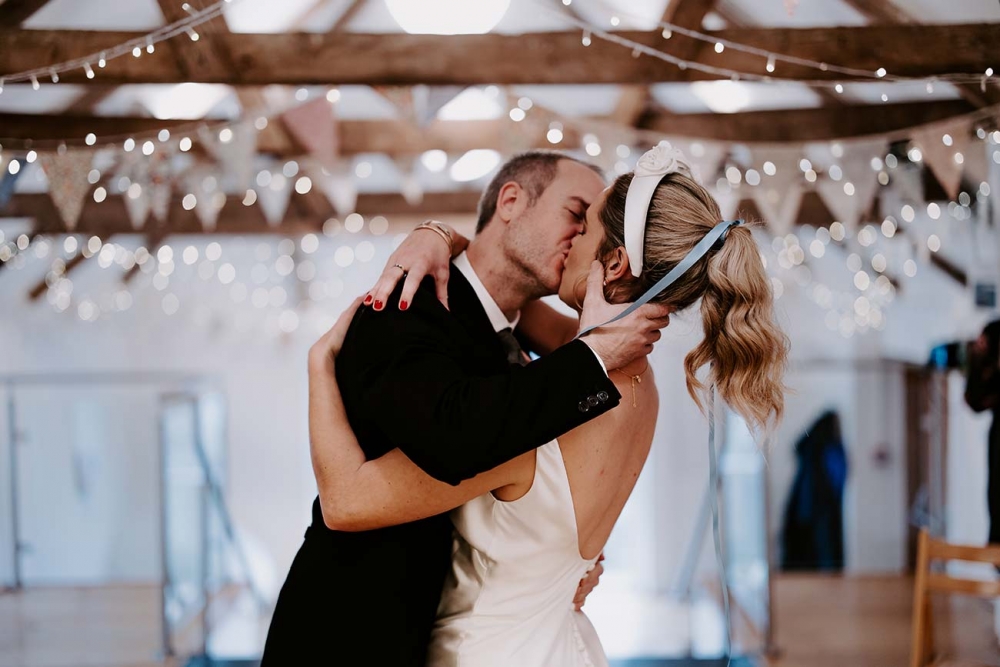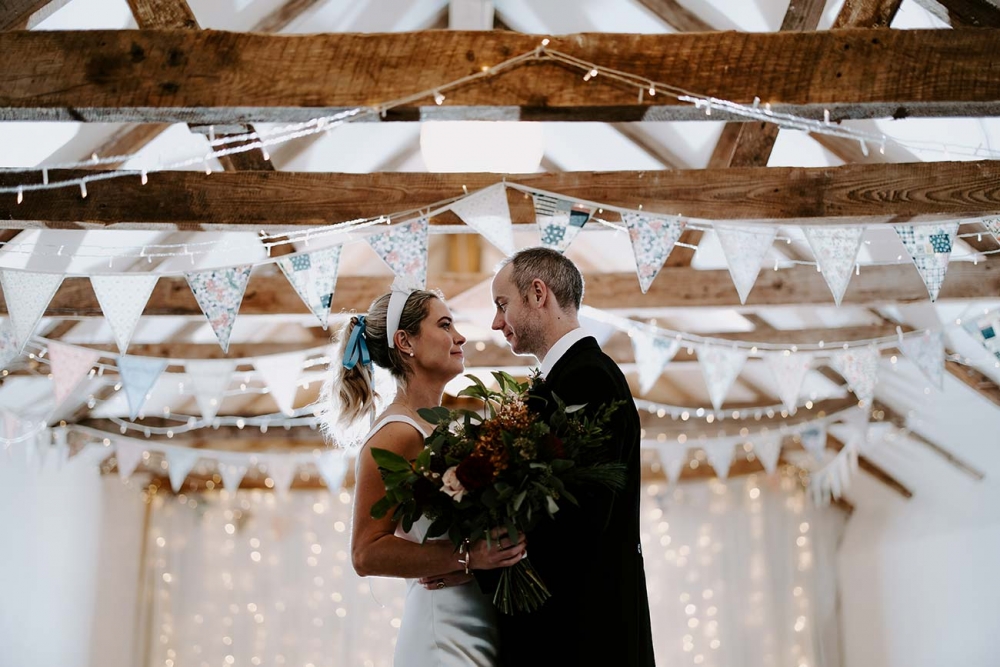 "We went to the moors where Tom took one of my favourite photos of Cain spinning me round in his arms in the pouring rain," reminisces Catherine. The newly-weds then headed to a forest for a "magical and wonderfully atmospheric" shoot ahead of a trip to the beach at sunset.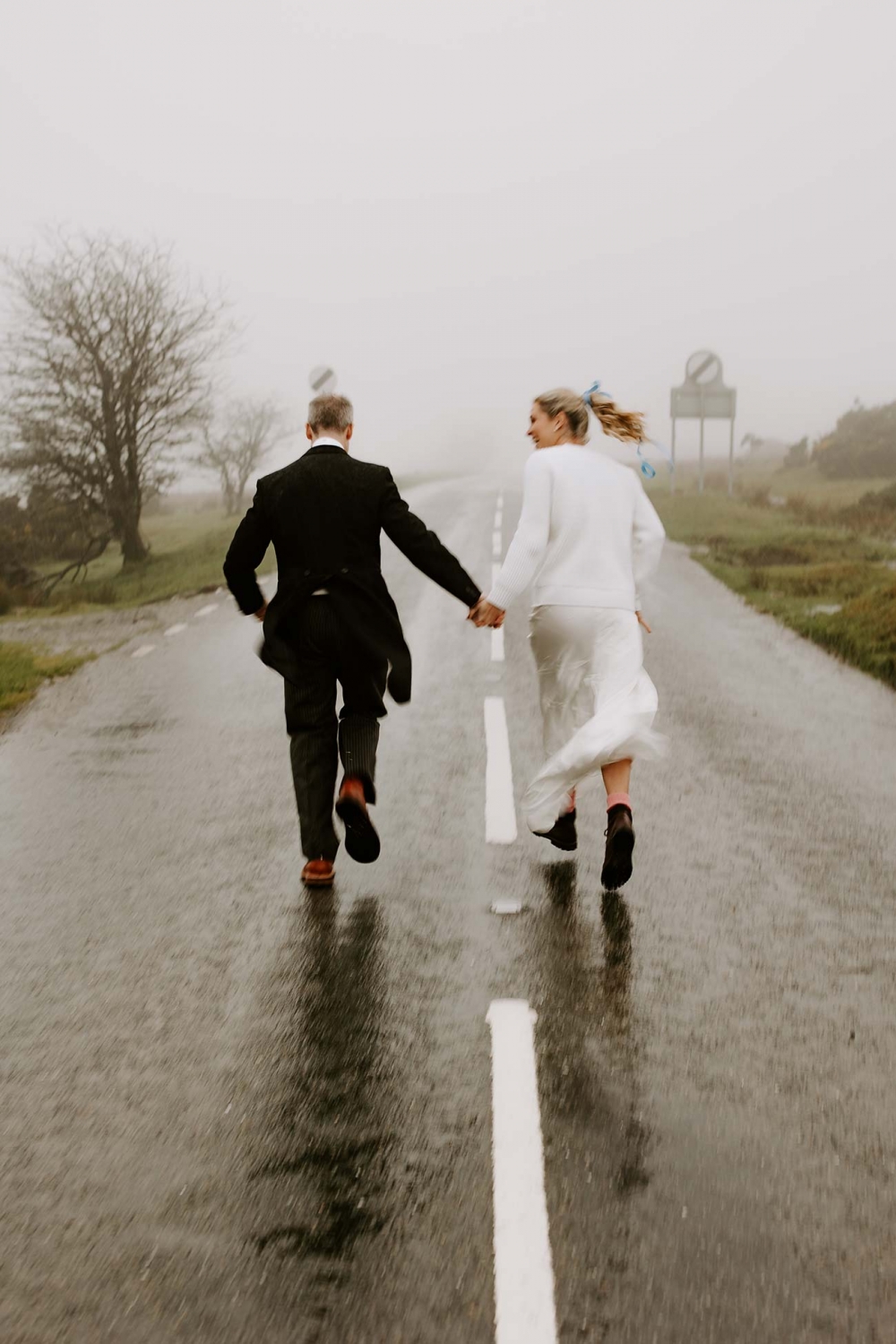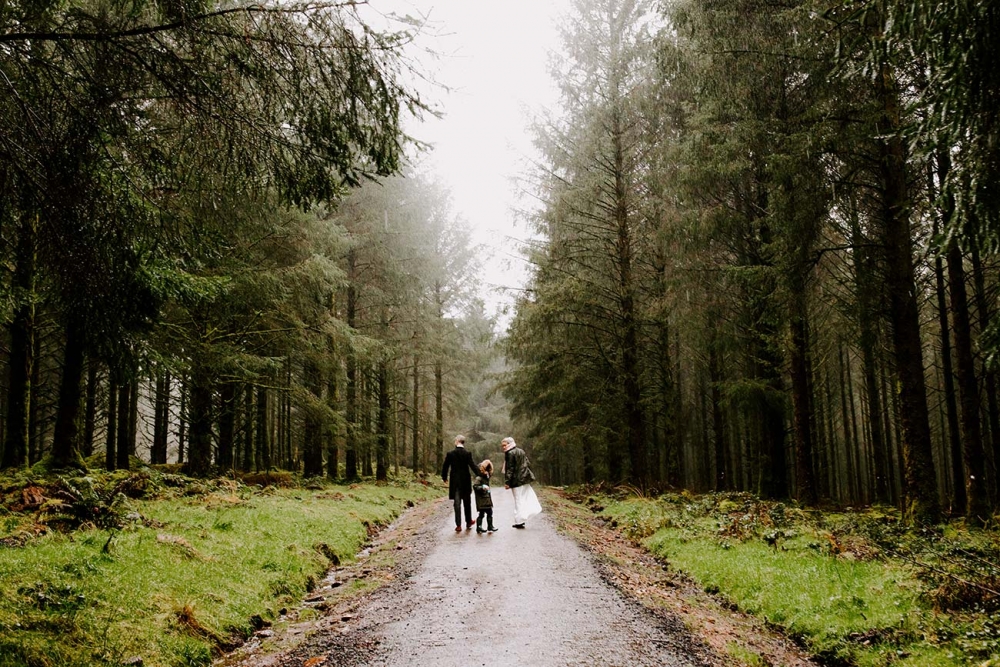 Heading back to The Green for hot baths, the trio slipped into their pyjamas for a wedding feast of garlic mushrooms, pork terrine, duck and steak, and then one of Albert's fondest moments: ice cream and wedding cake! "Albert had full control over this and went for a double chocolate salted caramel cake," giggles Catherine. "It was incredible!"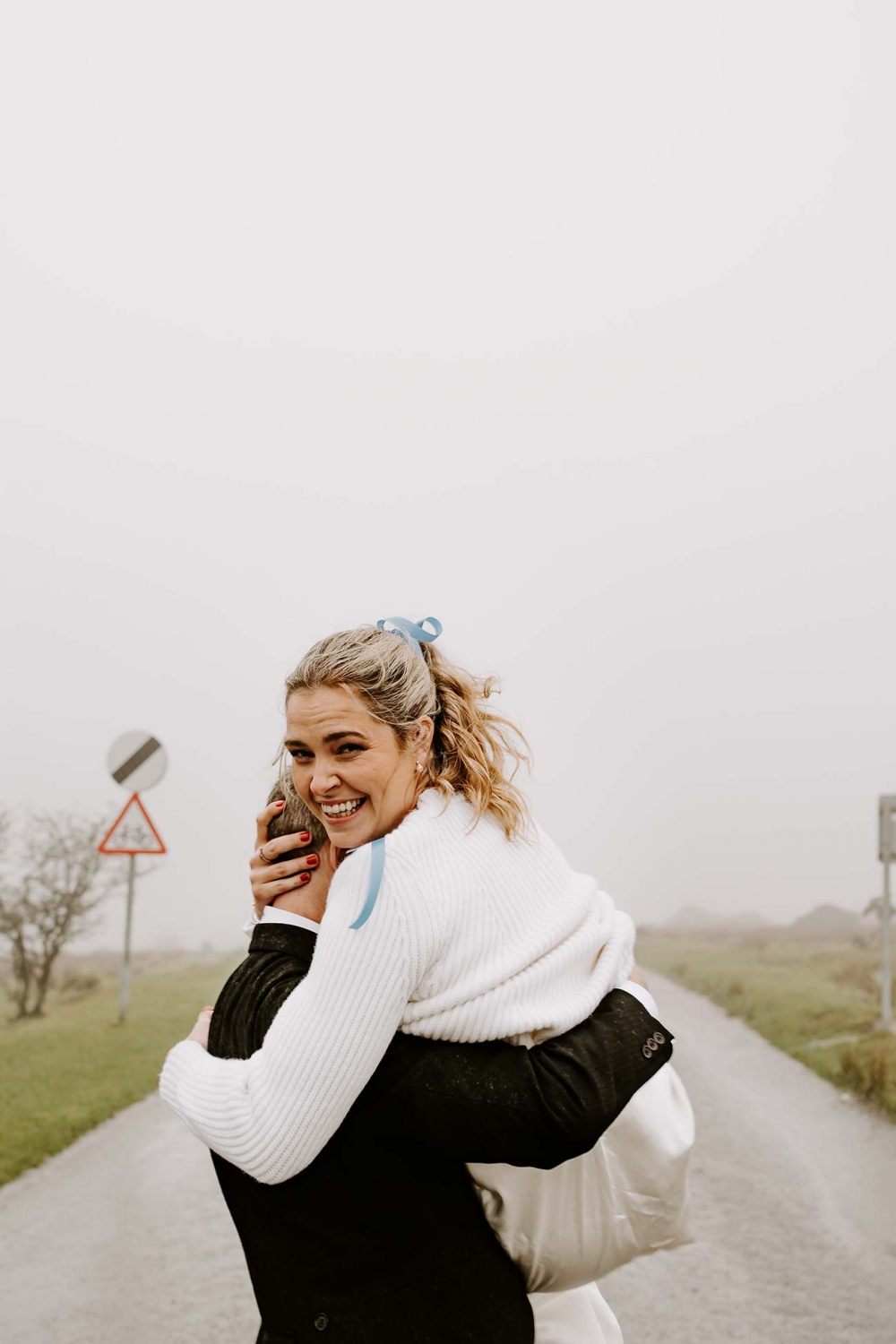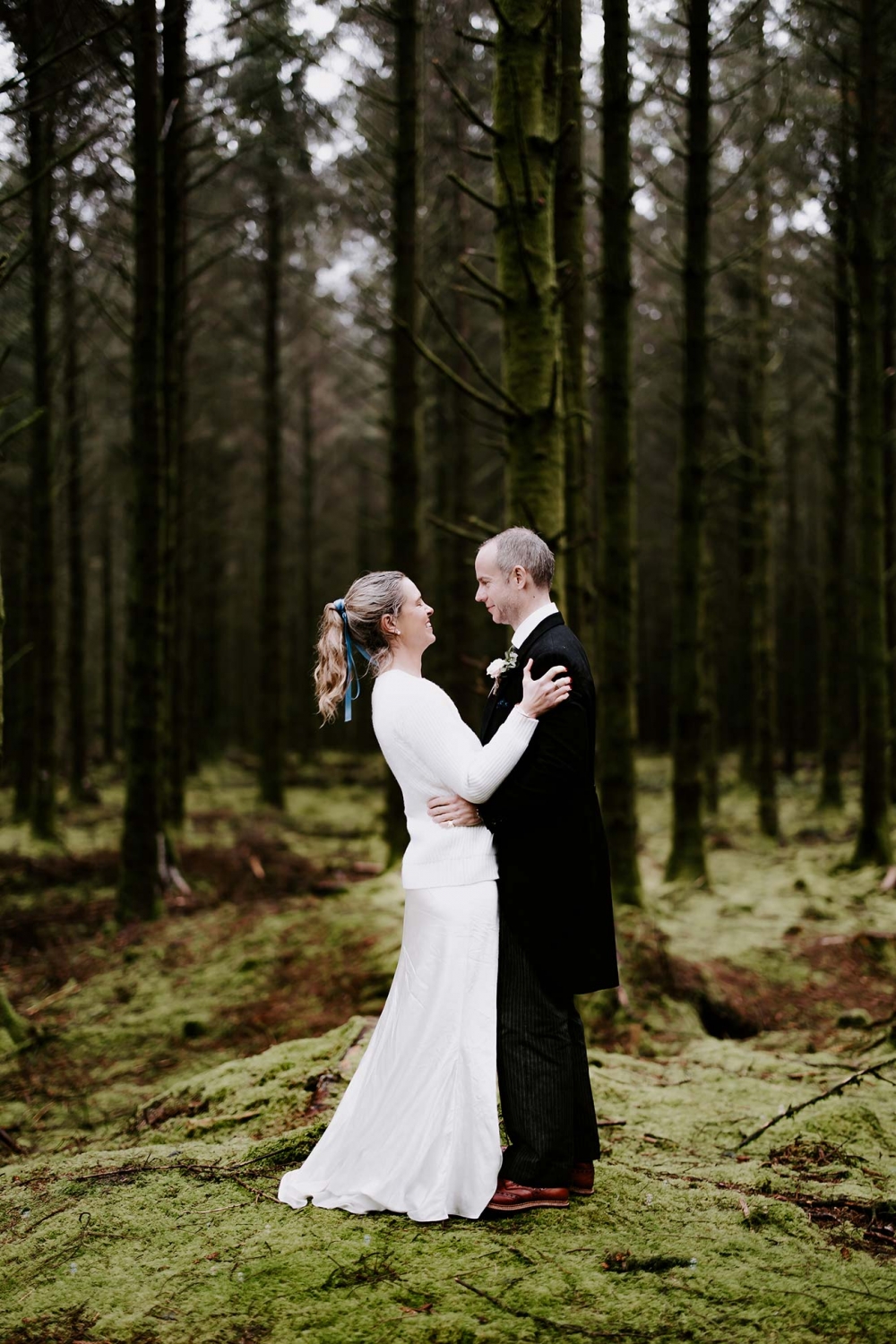 Looking back, Catherine cites Cain's vows and Albert's "heartbreaking" reading of 'That Still and Settled Place' by Edward Monkton as her most treasured highlights. "Dancing on the beach with Cain is another special memory for me, and Albert running around with the waves crashing on the sand," she adds. Meanwhile, Cain picks just one standout memory.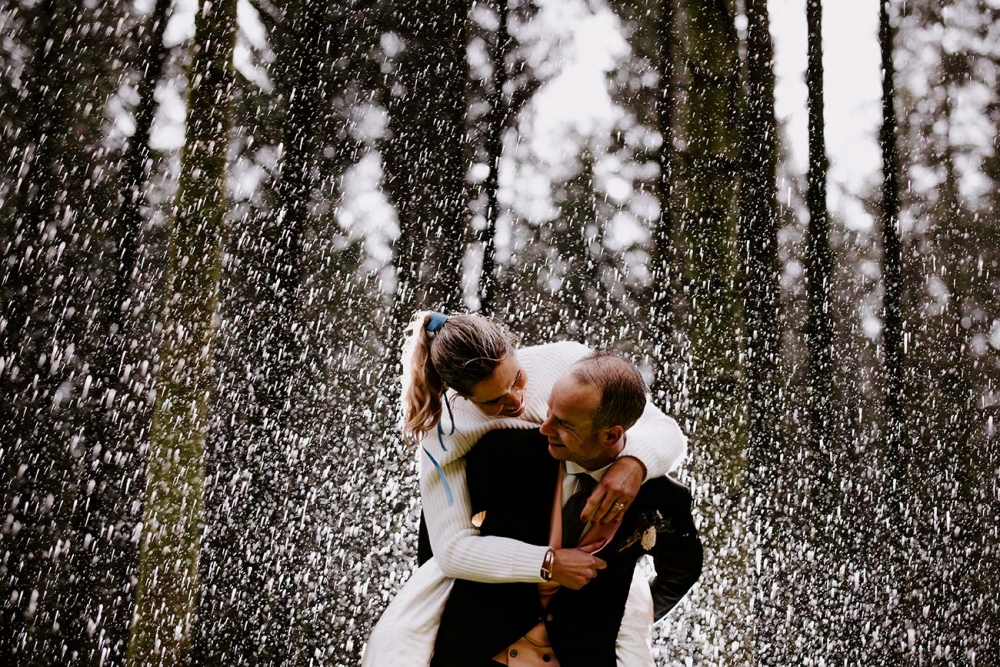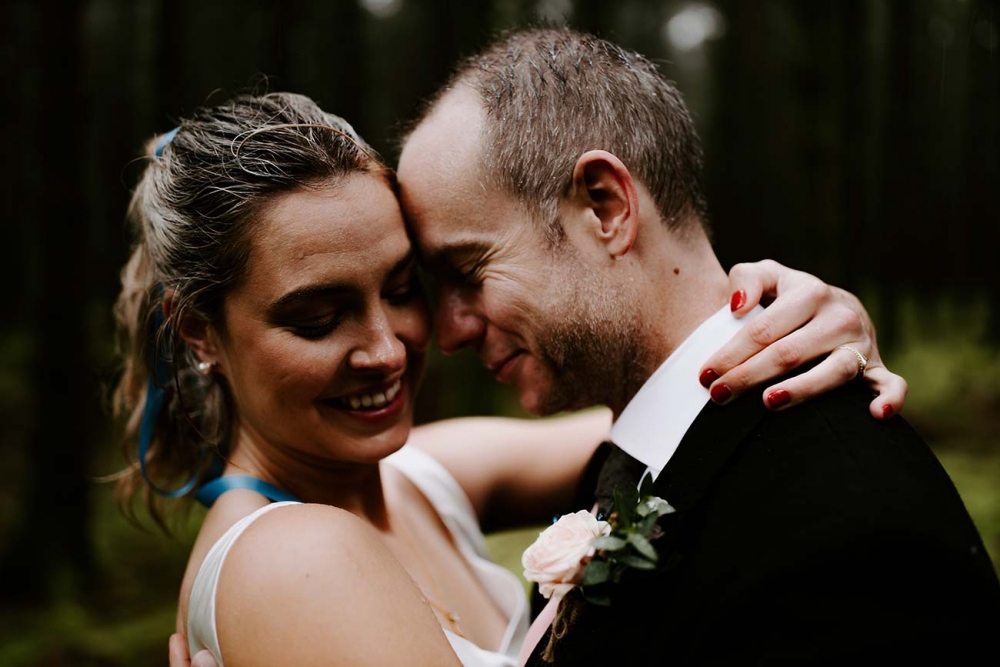 "It was the moment just after the calmness of being alone in the barn when 'Simply the Best' by Noah Reid started playing," he smiles. "In that moment I knew that Catherine was about to walk up behind me and change my life forever."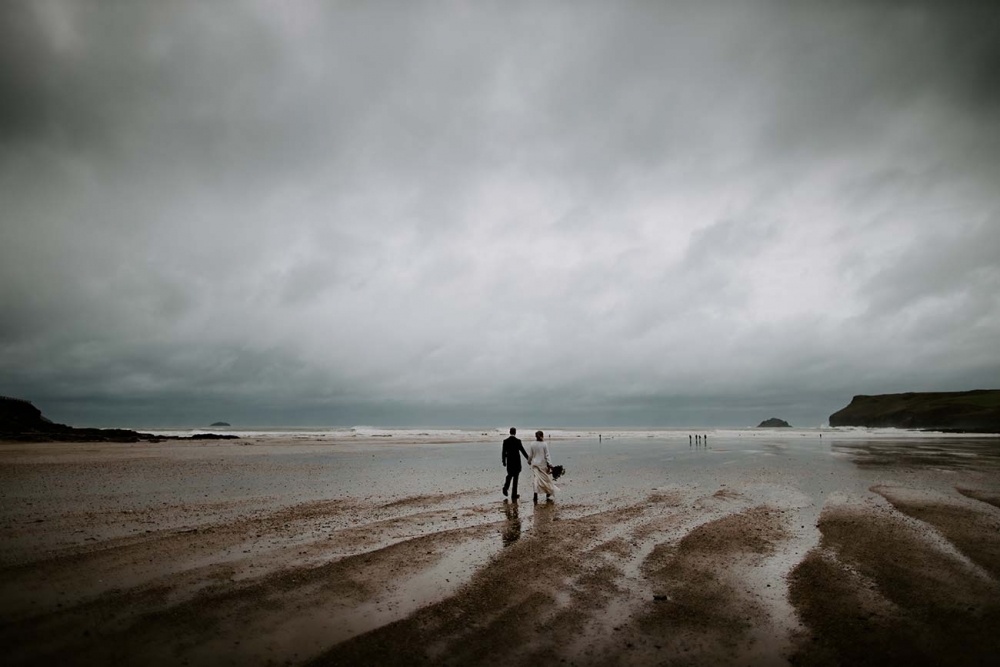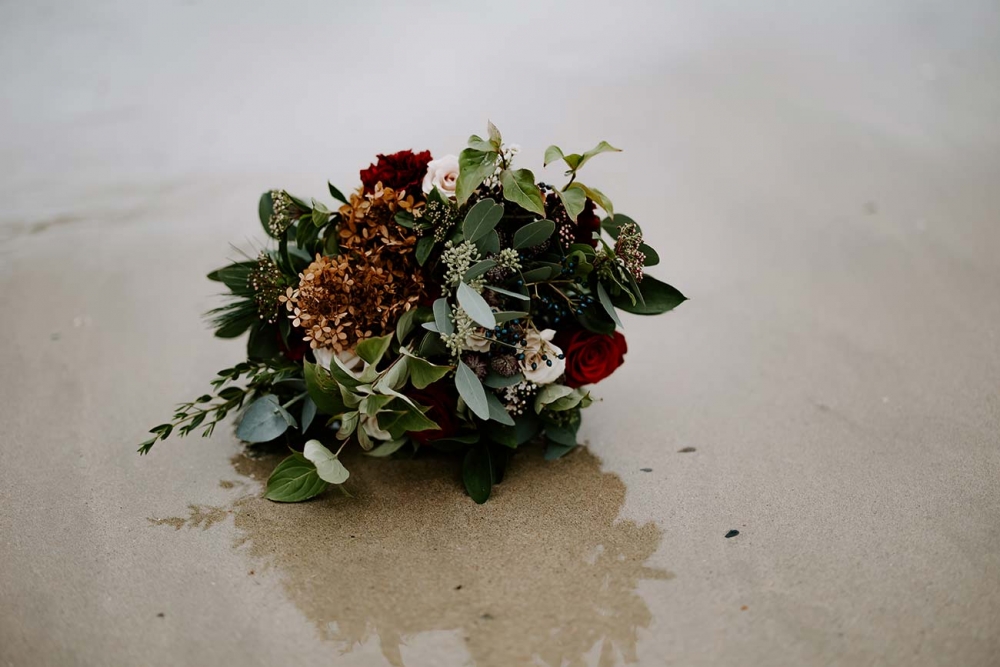 Although their first wedding date had to be cancelled due to the November lockdown, the couple are grateful in retrospect. "We managed to reschedule for exactly a week before Christmas Day," says Catherine. "It was a really perfect way to end 2020."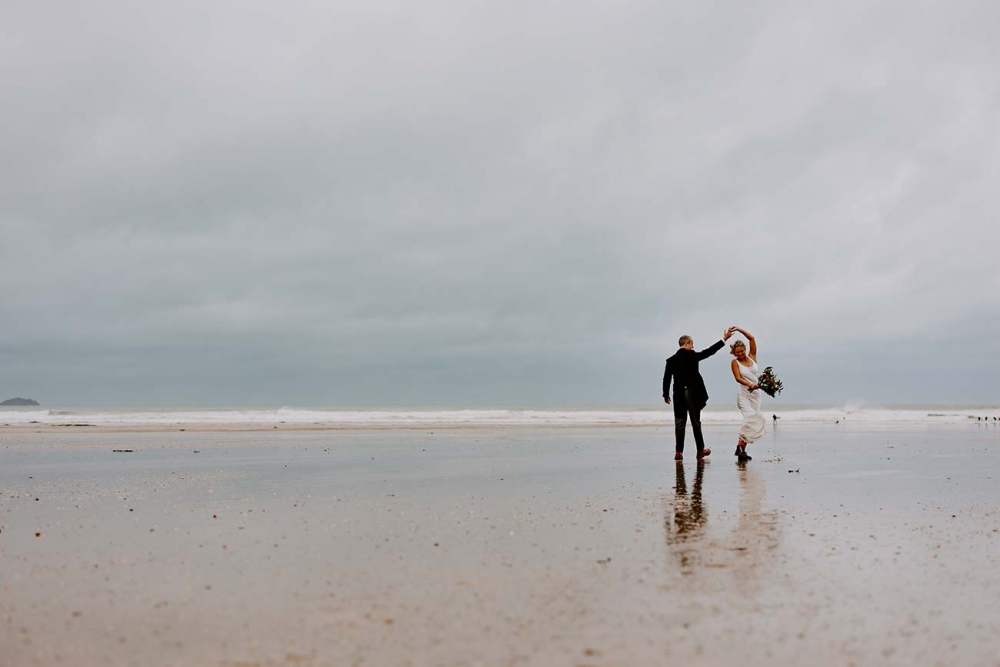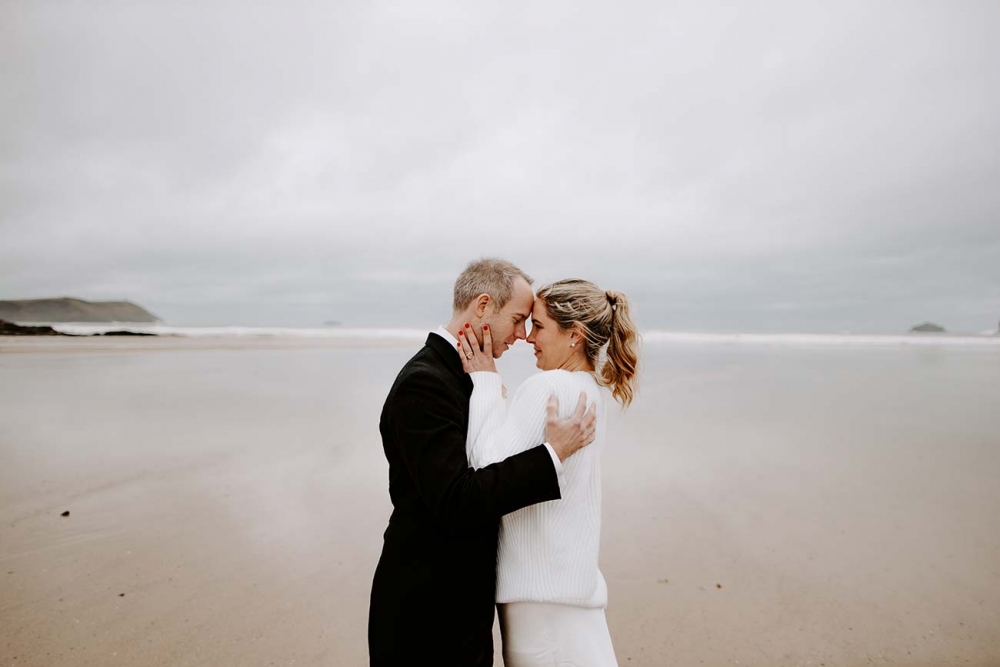 She also emphasises the importance of focusing on "what you really want. We would have loved to have a big party with all our amazing friends, but ultimately getting married was what was most important," she says.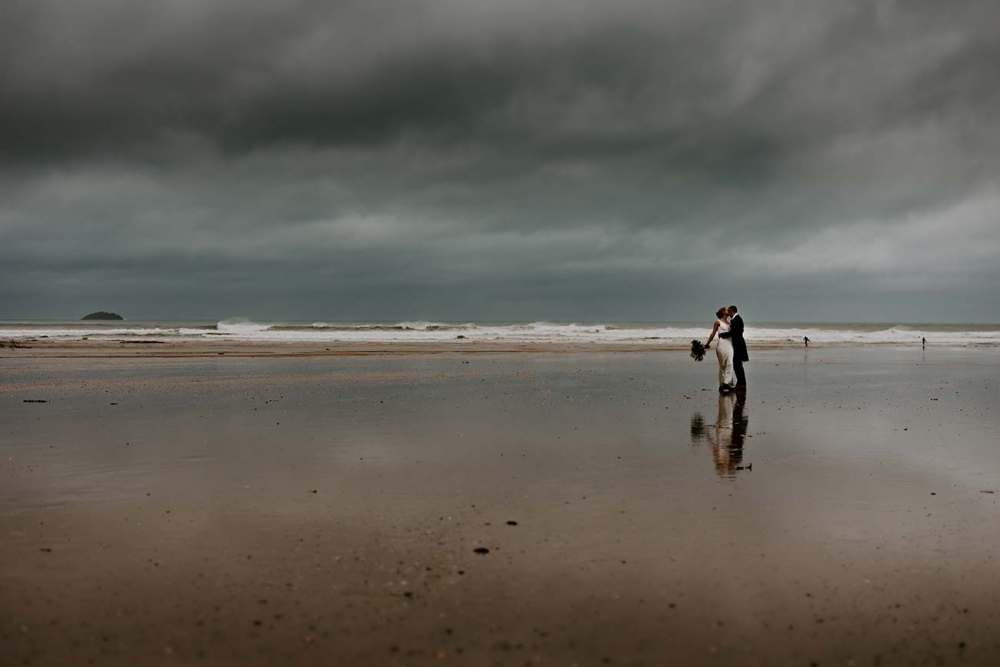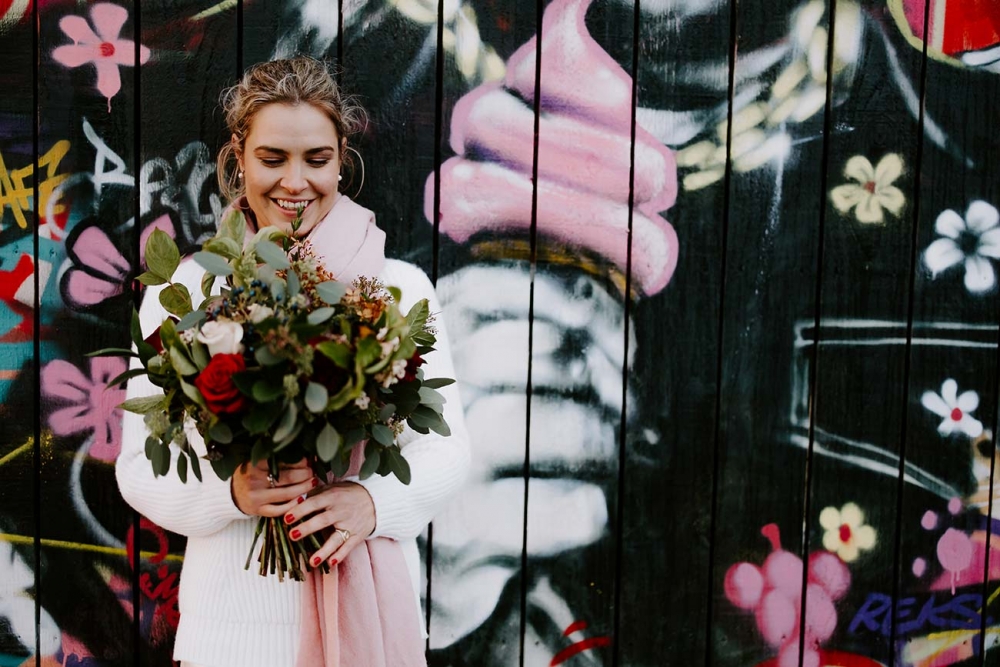 "By far the best advice we can give is to choose a photographer you have a connection with," she continues. "The photos we have are so important for our friends and family who weren't there, but above all they are so precious to us."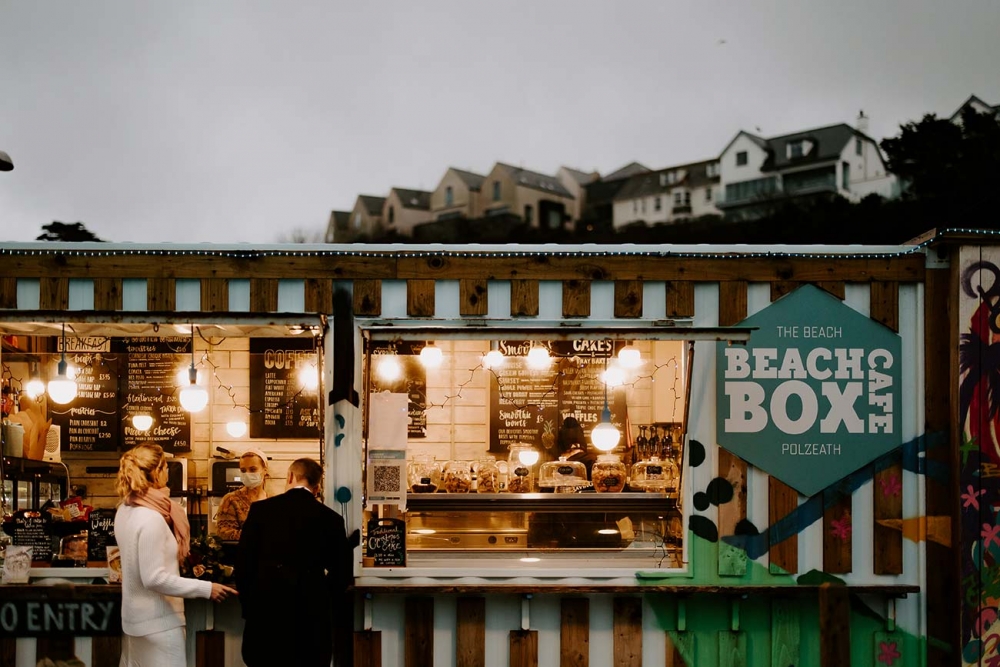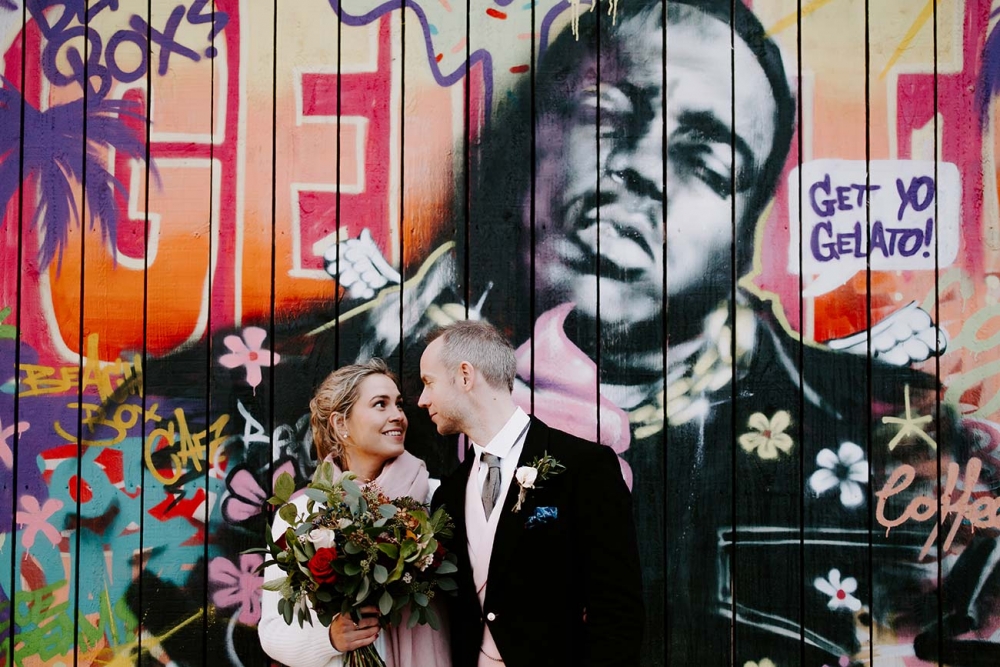 Wed

Directory

All you need from the finest wedding suppliers in Cornwall and Devon