---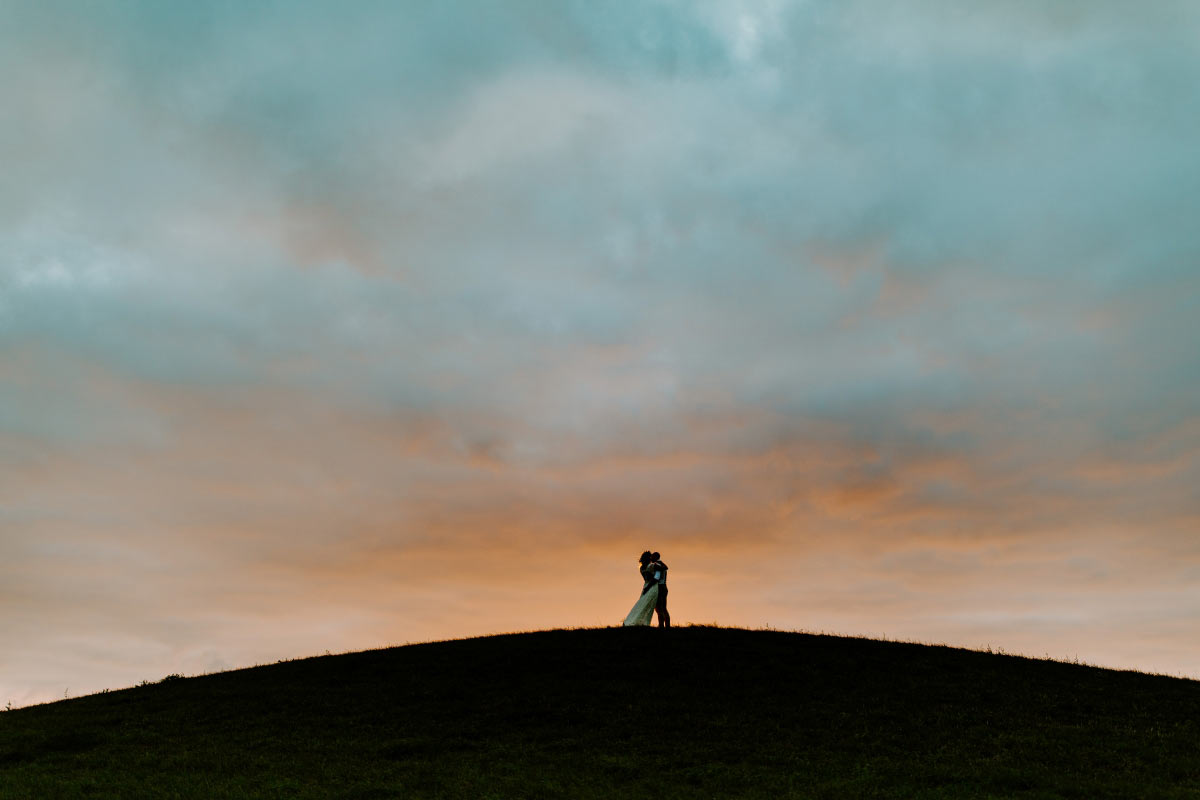 Wedding at Porthilly Farm, Cornwall
Taste of Cornwall
Emma and Simon's festival-themed tipi wedding on the north Cornwall coast
Emma and Simon first met while working at the same bank and got engaged as they watched the sunset over Polzeath, their favourite place.
"On a quick trip there to have a beer at The Cracking Crab, we sat at 'our bench' to enjoy the beer and view, and I asked her!" reveals Simon.
Porthilly Farm in Rock provided the picturesque backdrop to their self-styled "relaxed, festival vibe" celebrations, which featured a tipi styled "a bit boho – with lashings of Kernow!" laughs Emma.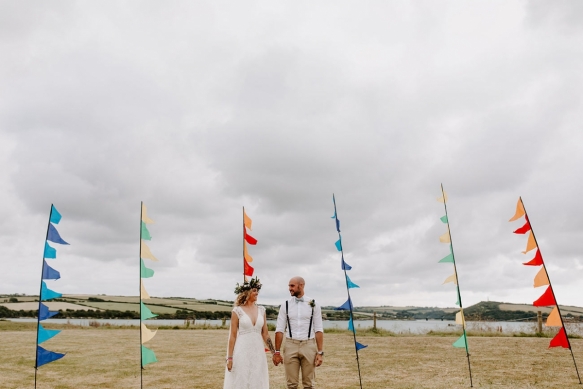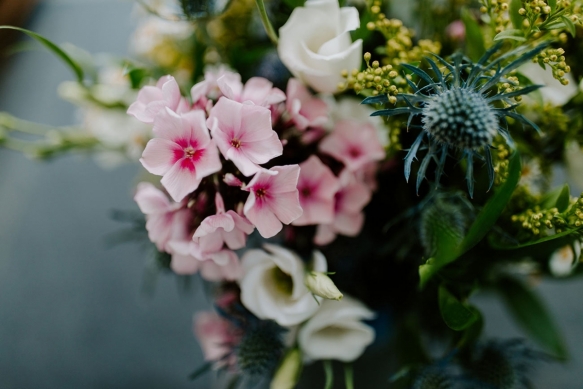 The couple's outfit choices reflected the casual yet charismatic look of the day. Simon donned beige chinos accessorised with braces and a handmade bow tie, while Emma selected a stunning lace gown with a plunge neckline and open back, finished with a colourful flower crown, cathedral veil and a pair of customised Converse.
After the wedding ceremony at St Michael's Church, the wedding party strolled in the sunshine to the scenic setting of their festival reception. A ukulele band provided the upbeat soundtrack as guests tucked into a Cornish cream tea while enjoying various games on the water's edge.
Food vans served up a platter of culinary delights including falafels, woodfired sourdough pizzas, Texas-style slow-smoked Cornish brisket and buttermilk chicken. The deliciousness continued as the speeches were delivered alongside tipples from Knightor Winery and German-inspired Bundt cakes, arriving in statement style courtesy of Kern's head-turning French van, Beyoncé. Beers from Sharps and Betty Stoggs and cocktails from mobile bar The Rhubarb Roller continued the sensory spoils before entertainment in the form of a DIY glitter bar and an electric performance by live band, Cyderfex.
A supper of traditional fish and chips complete with Cornish salt and vinegar and condiments from the Cornish Condiment Co kept revellers' appetites at bay, while the fireworks finale provided the perfect endnote to Emma and Simon's eclectic yet distinctly Cornish day.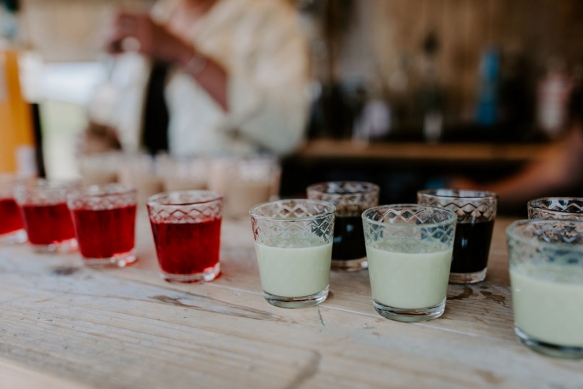 "Being able to show all our family and friends why we love Cornwall so much – including drinks at Polzeath on Friday night – was wonderful," reflects Simon, while a standout moment for the couple was "walking down to the field, leading our guests and enjoying the view from Rock to Padstow while playing games and enjoying everything Cornish that we were able to share."
"Use spreadsheets and embrace what you want; yes it's one day – but it's the best day and you'll only regret what you don't do," asserts Emma as wise words of advice for other couples seeking to strike a similarly characterful tone to their day.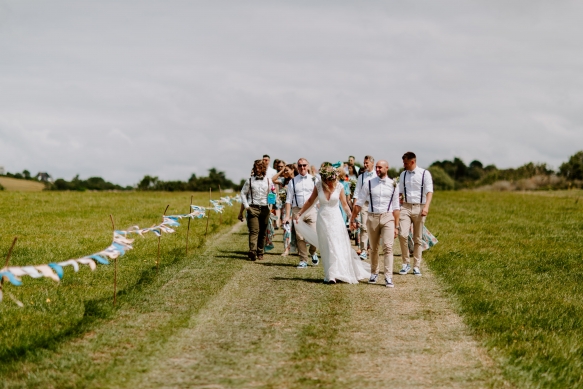 Dress Pronovias
pronovias.com

Wed

Directory

All you need from the finest wedding suppliers in Cornwall and Devon