---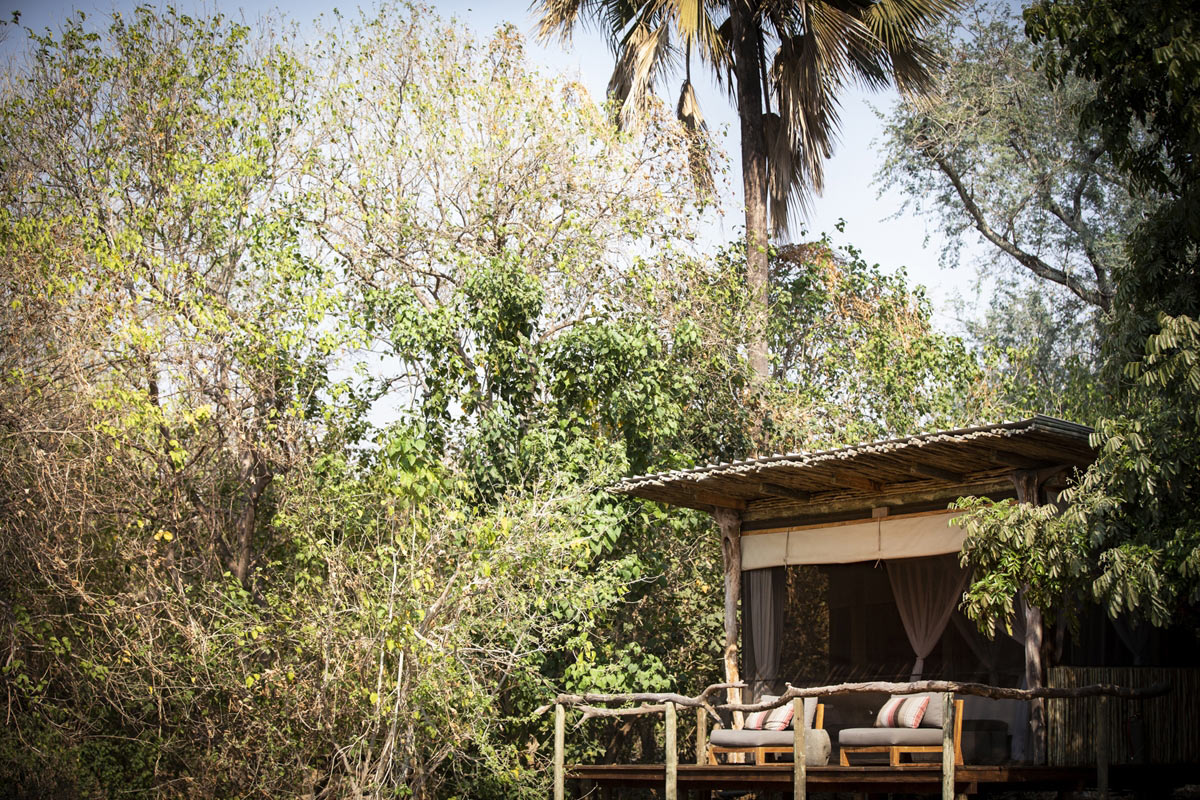 Safari Honeymoon
Exclusive safari honeymoons
Fall for the secluded romance of a safari honeymoon
Spectacular open space - check. Private and spacious accommodation with superlative service - check. Nature on tap - check. If you're idea of post-wedded bliss is a sojourn in the wild sublime devoid of other people, then a 'moon with Wilderness Safaris is your every wish fulfilled, and then some.

As the world shifts to accommodate new ways of living and travelling, one of the leading trends to have emerged (that also happens to be perfect for honeymooners) is to book out places where guests can enjoy time together minus the crowds in places that offer stillness, isolation and privacy. Wilderness Safaris camps, situated in remote and pristine wilderness areas are ideal for travellers seeking wide open spaces and an intimate safari experience.
Here's a hand-picked selection of Wilderness Safaris' suggested camps that can be booked out exclusively for newly weds to lavish in the lap of luxury at some of the world's most lusted-after locales...
Little DumaTau, Botswana
Botswana has a host of camps that are well-suited to small groups who wish to book a lodge for exclusive-use. One camp which is going to be opening towards the end of 2020 is Little DumaTau which will be a Premier camp and a brand new addition to DumaTau (currently undergoing a rebuild) and comprises four suites, ideal for privacy and small groups. Little DumaTau and DumaTau are located on the banks of Osprey Lagoon within the Linyanti Wildlife Reseve. The area is a haven for wildlife, with uninterrupted views of the lagoon and phenomenal wildlife sightings, particularly elephants crossing the channel.
Each of Little DumaTau's spacious guest suites has a lounge, private plunge pool, and bathroom with indoor and outdoor showers. The camp also shares a new wellness centre and gym with DumaTau, as well as a shaded deck, lap pool, spa, snack deli and Safari Boutique store.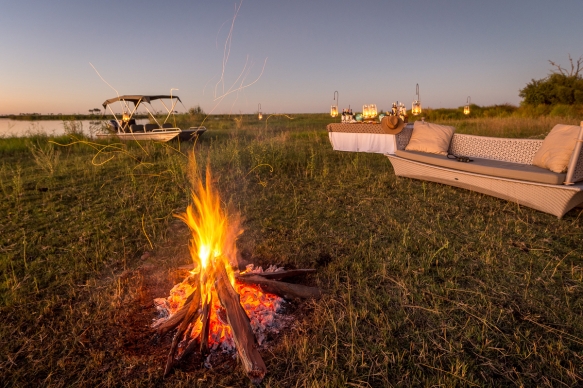 Jao Villas, Botswana
Re-opened in 2019, awarding-winning Jao Camp, has two exclusive villas and five suites. The villas are ideal for families and friends – each accommodating four people in two identical guest rooms – the villas have their own main area and access to an exclusive vehicle, guide, chef and butler. All suites also have a private plunge pool, en-suite bathrooms, a lounge and dining area.
Situated in the heart of the Okavango Delta, Jao brings guests up close to the many wonders of the Okavango with a range of activities that include mokoro rides, boating, game drives and bird watching.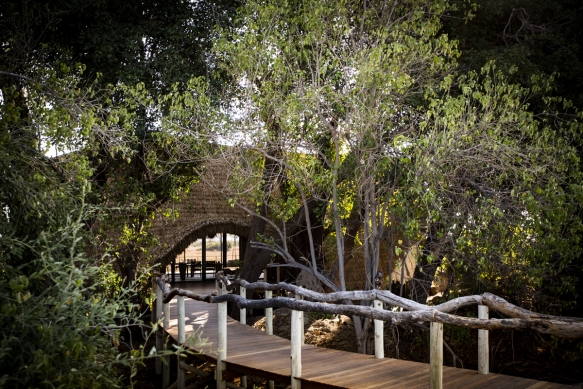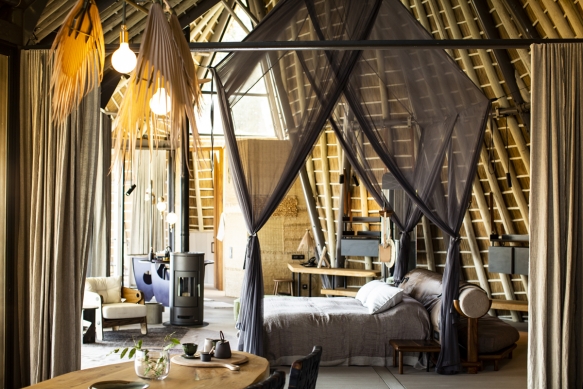 Little Mombo, Botswana
It's called the 'Place of Plenty,' and for good reason. Mombo and its sister camp, Little Mombo, situated on the northern tip of Chief's Island in the Okavango Delta, are considered to be set in one of the best areas for game viewing in Africa. The floodplains in front of camp are often dotted with a variety of species, from large lechwe herds to zebras, giraffe and elephants.
Connected by a raised boardwalk, Mombo is a bigger camp with eight guest tents while Little Mombo has just four suites that are tucked away on the other side of the same island. Having just four tents, Little Mombo is ideal for small groups. Each suite includes a dining and bar area, lounge and plunge pool.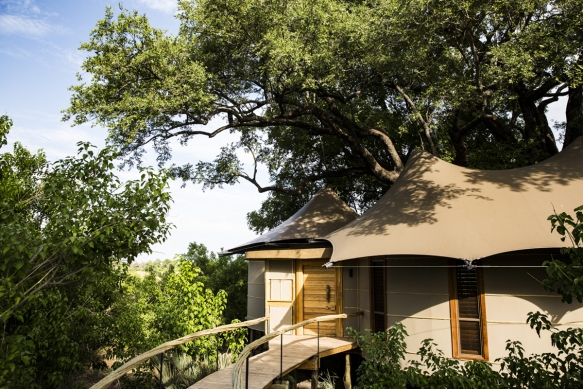 Little Vumbura, Botswana
This Okavango camp is built on a small tree island beneath a canopy of ancient Okavango forest. Comprising six tented suites, one of which is a family room, Little Vumbura is a fantastic location for smaller groups wanting to enjoy sole use of the camp. Each of the well-appointed tents has en-suite facilities and a deck with incredible vistas. A plunge pool and reading area overlook the floodplains, while a star deck is reached by a bridge from the dining area.
Surrounded completely by water, the camp epitomises all the attractions of a Delta experience. With both water and land activities on offer, Little Vumbura promises an authentic Delta experience and an unforgettable stay.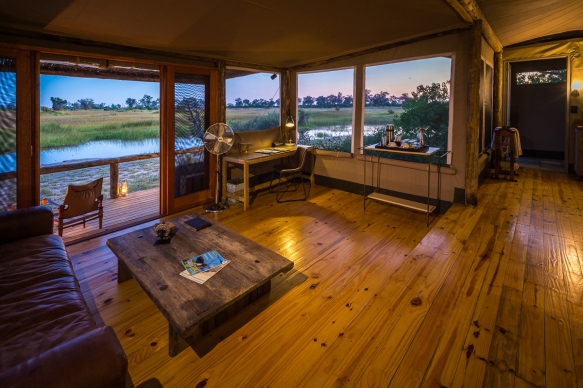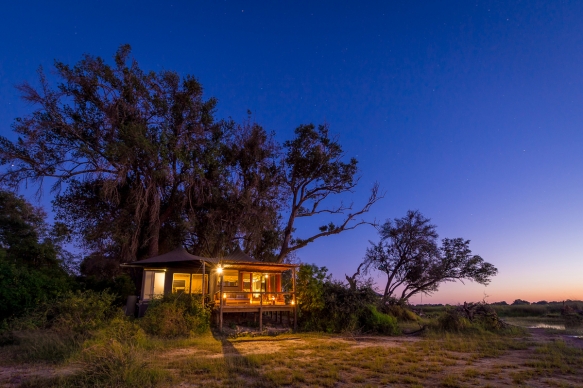 Little Tubu, Botswana
Little Tubu is situated under a lush, leafy canopy on the western side of Hunda Island, the largest stretch of dry land in this part of the Okavango Delta. The camp has just three tents, making it perfectly suited for an intimate getaway.
The island's mix of landscapes attracts diverse game viewing – from water-loving lechwe to land-based predators. Activities include game drives, boating, guided walks, catch-and-release fishing and mokoro rides. Little Tubu has all its own facilities, including a beautiful bar built into a waterberry tree. The camp is connected to its sister camp, Tubu Tree, via a raised boardwalk.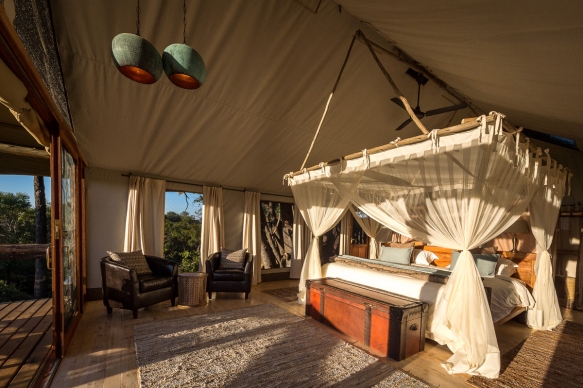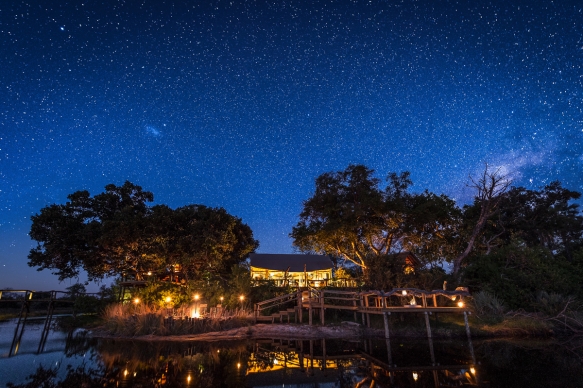 Little Ruckomechi, Zimbabwe
Travellers to Zimbabwe will love Little Ruckomechi, a safari camp comprised of just four tents on the banks of the Zambezi River on the boundary of Mana Pools National Park. With views over the great Zambezi, abundant wildlife, and elephants often visiting the camp to feed on the albida trees, Little Ruckomechi is a wonder for the senses. Activities allow for adventures on both land and water. Explore the area on daily game drives or opt for a boat or canoe ride on this prodigious river. Guided bush walks in the company of an experienced walking guide are also available and offer yet another wonderful way to get up close to the fascinating fauna and flora of Mana Pools National Park.
This stylish camp evokes the romance of a by-gone explorer era, with elegant en-suite rooms. The main area consists of a living area, dining room and plunge pool, all with exceptional views of the river frontage and Zambian hills in the distance.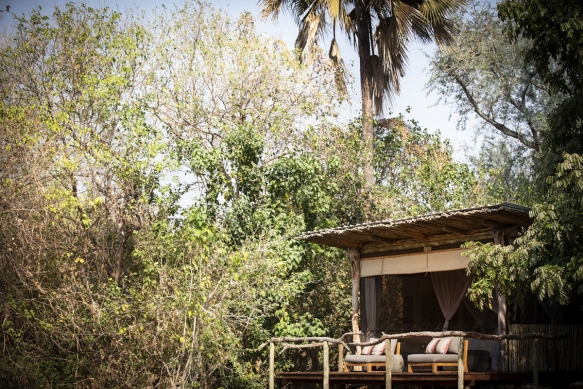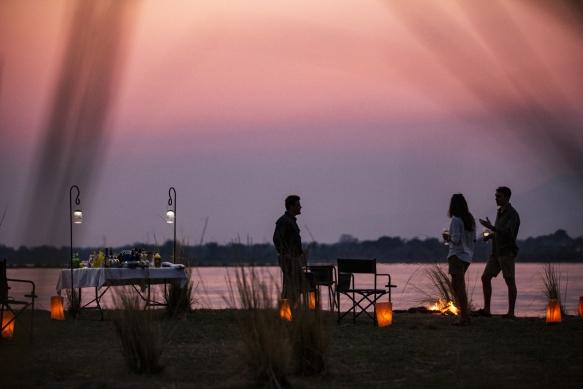 Bisate, Rwanda
Both Wilderness Safaris' Rwandan camps are well suited for an exclusive-use stay. Bisate, the eco-sensitive and award-winning luxury lodge, is a wonderful base for gorilla and other primate treks, situated conveniently close to Volcanoes National Park. Having just six luxurious forest villas allows for an intimate and exclusive stay; indeed you will feel as if you have the whole place to yourself.
Bisate is well-known for its sustainability projects that include having planted 40,000 trees to date, and now there is a resurgence of wildlife and beautiful natural forest formerly cultivated for farmland.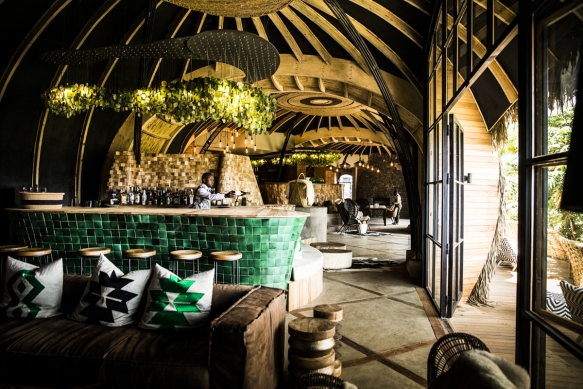 Magashi, Rwanda
What many people don't realise is that Rwanda is not only home to great apes and rainforests but has an entire savannah region too. Guests visiting the gorillas can combine their Rwandan adventure with a big game safari while staying at Magashi, Wilderness Safaris newest Rwandan camp, situated within Akagera National Park.
Since it's opening in 2019, Magashi has been the recipient of a number of awards, testament to the experience this intimate camp offers. Magashi's six tents overlook the beautiful Lake Rwanyakazinga. Activities include game drives, boating, guided walks, photography lessons and cultural excursions.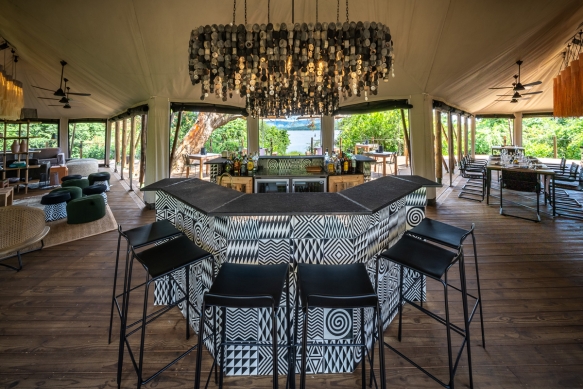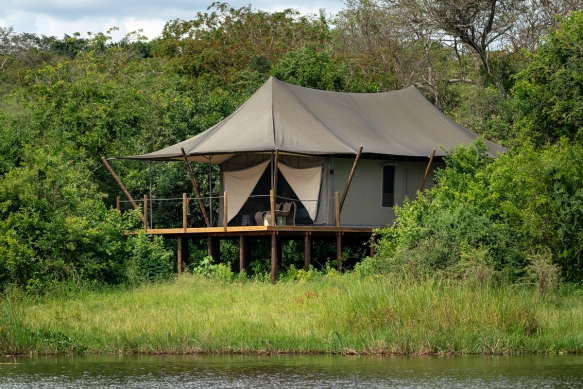 Wed

Directory

All you need from the finest wedding suppliers in Cornwall and Devon