---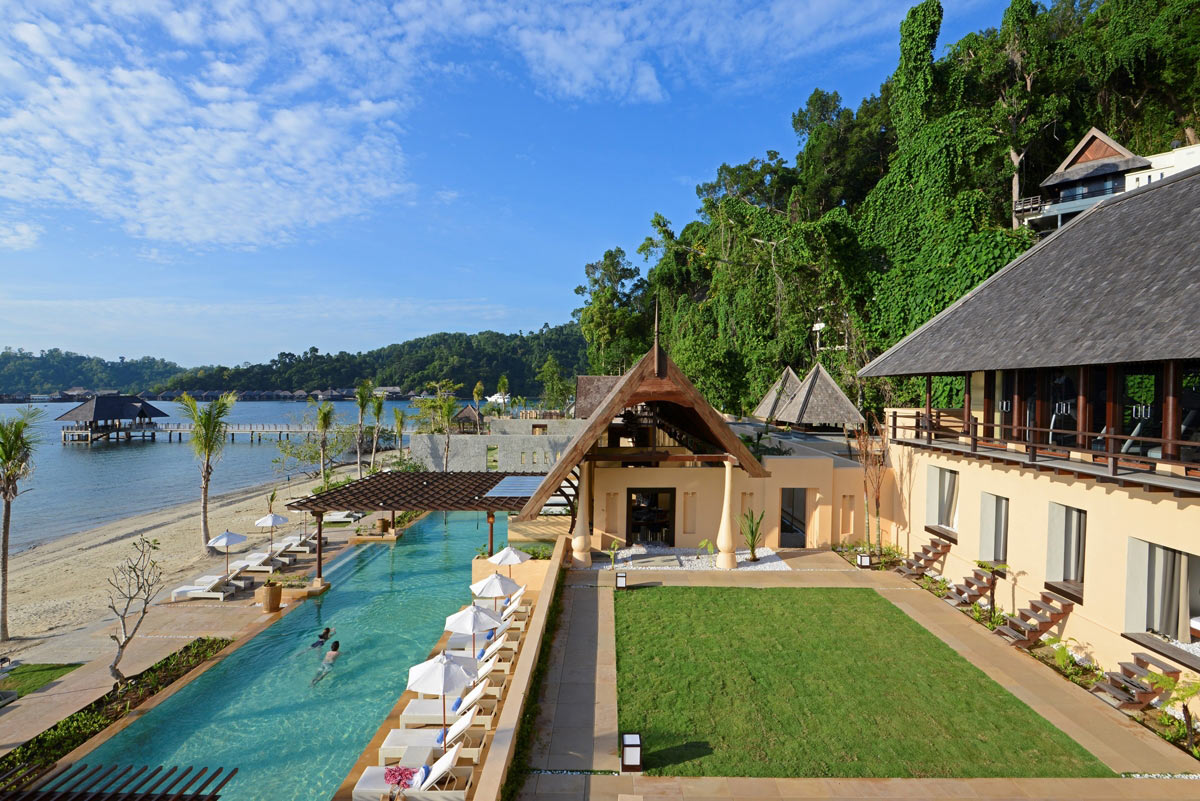 Honeymoon Ideas
Honeymoon hotspots
From a mountain 'moon to a wild adventure, private island and wellness retreat, these lust-worthy honeymoons are the ultimate way to start married life...
One of the best bits about weddings is the immediate aftermath during the romantic throes of being freshly wed - and on your honeymoon! Whatever flights of fancy you're deliberating, these destinations are sure you whet your wanderlust, whether it's snow or sand, island life or riverscapes that beckon, set the swoon factor to a honeymooning high with these latest lust-have ideas...
The Ultimate Ski-moon at Higashiyama Niseko Village, A Ritz-Carlton Reserve, Japan
Higashiyama Niseko Village, a Ritz-Carlton Reserve, will make its highly-anticipated debut in YTL Hotels' Niseko Village, Hokkaido on 15th December 2020 as the winter season unfolds at the powder mecca of Japan. The first Ritz-Carlton Reserve to grace Japan, the 50-room resort resides at the base of Mount Niseko Annupuri in Niseko Village with panoramic views of Mount Yotei and the surrounding mountain ranges. This exciting new opening will offer a world-class gateway to Niseko's adventurous mountains with 2,191 acres of skiable terrain and access to extensive backcountry skiing, and unique gastronomy, culture and traditions through its collection of authentic experiences year-round. Luxury amenities at the new resort will include two distinctive restaurants and one lounge, a spa and onsen and a fitness centre. YTL Hotels' Niseko Village has been selected as the venue for some of the 2030 Winter Olympics' most iconic events.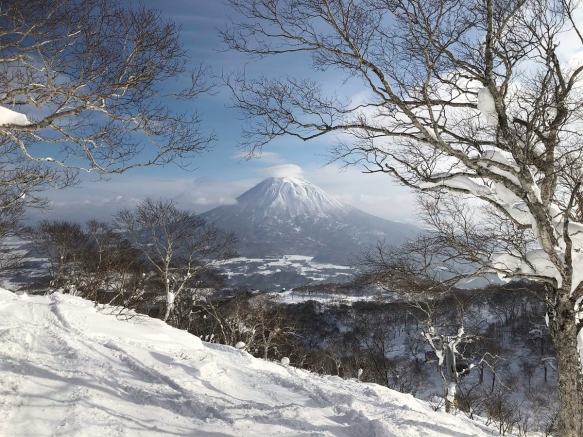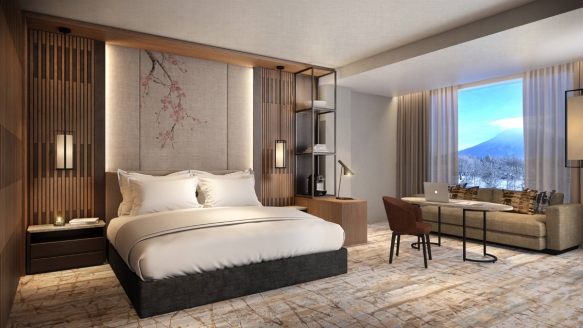 A mountain-moon at-Cameron Highlands Resort, Malaysia
Cameron Highlands Resort sits 1,500 metres above sea level in a forested mountainscape known as "a little piece of England in Asia". Timber-beamed ceilings and plantation-style shutters combine with the colours and textures of Jim Thompson's famed Asian silks and old-world English charm merges with discreet Asian hospitality for an idyllic hilltop getaway at this former British hill station bursting with history. Relax in the cool climate, ramble along jungle trails, indulge in tea with scones or spa treatments that celebrate the restorative powers of tea.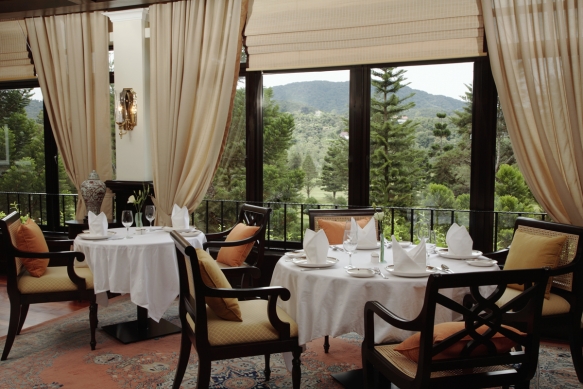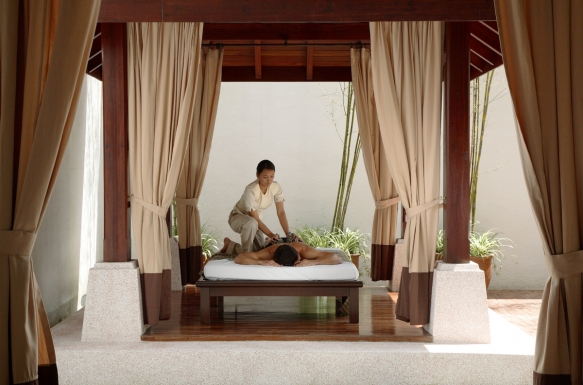 A Wild Borneo Adventure-moon at YTL Hotels' Gaya Island Resort
Nature-loving adventurous newlyweds look no further than Gaya Island Resort in Borneo for an immersion in the wild natural world, both above and below water. Gaya Island's Wild Borneo Adventure package offers the chance to get hands-on with the resort's conservation work at both the marine and wildlife centres. Guests can look forward to a snorkelling exploration with the resident marine biologist, a guided rainforest walk with the resident naturalist during the day and also under the cover of night, a kayak trip through the mangroves and a coral planting experience with the resident naturalist, as seen on Dame Judi Dench's Wild Borneo Adventure. Within the protected Tunku Abdul Rahman Marine Park, with ancient rainforest, protected mangroves, sheltered coral reefs and pristine sandy coast of Malohom Bay, the resort's setting is blessed with proboscis monkeys, red flying squirrels, twilight fireflies, sea turtles, bearded pigs, and much more.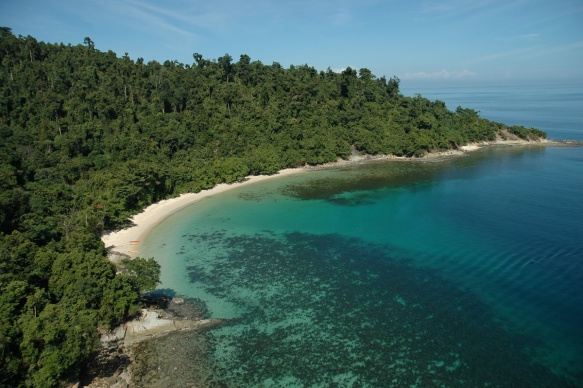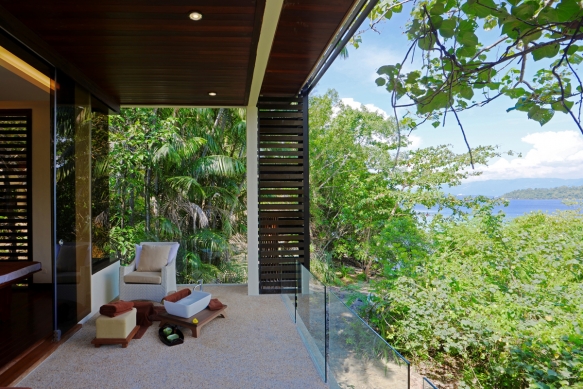 A wellness-moon at Spa Village Resort Tembok Bali, Indonesia
Situated in the tranquil, coastal area of northeast Bali, Spa Village Resort Tembok Bali is an intimate spa resort, which provides the perfect holistic retreat to de-stress and recharge. Promising an experience that honours the healing cultures of the region and providing an individual and authentic encounter with Bali, the health and wellbeing programmes introduce guests to healthy, sustainable life practices, tools and strategies to enhance health and wellbeing long after they leave. During the retreat, guests will have the opportunity to explore the importance of wellbeing through the integration of healthy, wholefood cuisine, rejuvenating spa treatments, movement, mindfulness, hands-on wellness workshops and natural health practices.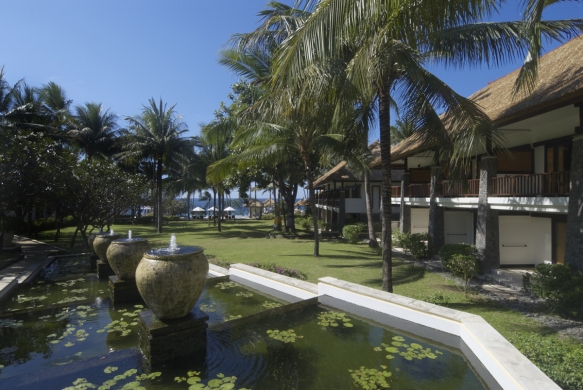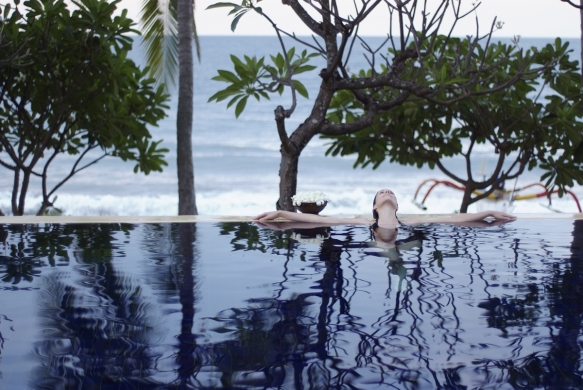 A hidden-gem honeymoon to lesser-known Malacca with The Majestic Malacca, Malaysia
The Majestic Malacca is situated on its namesake river, which once teemed with Chinese junks and spice-laden vessels. The restored 1920s Straits Settlement mansion boasts heritage architecture, including original porcelain tile flooring and teakwood fittings, and offers an insight into Malacca's colourful history. The hotel's award-winning Spa Village Malacca is the world's only spa to base its therapies on the healing heritage of the Baba-Nyonya or Peranakan culture- a unique combination of Chinese and Malay influences. Guests can look forward to the flavours and ingredients typical of Malacca's Kristang cuisine, which combines Dutch, Portuguese, English, Chinese, Indian and Malay influences.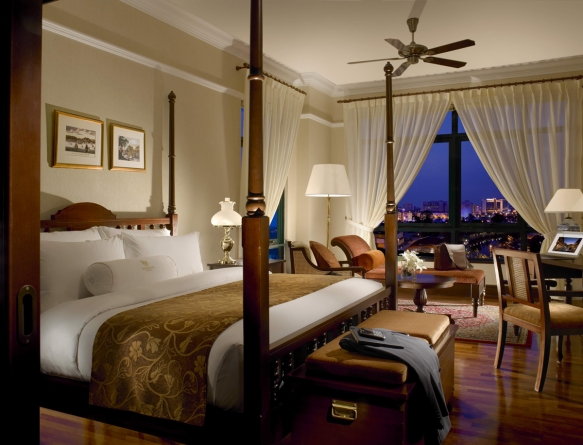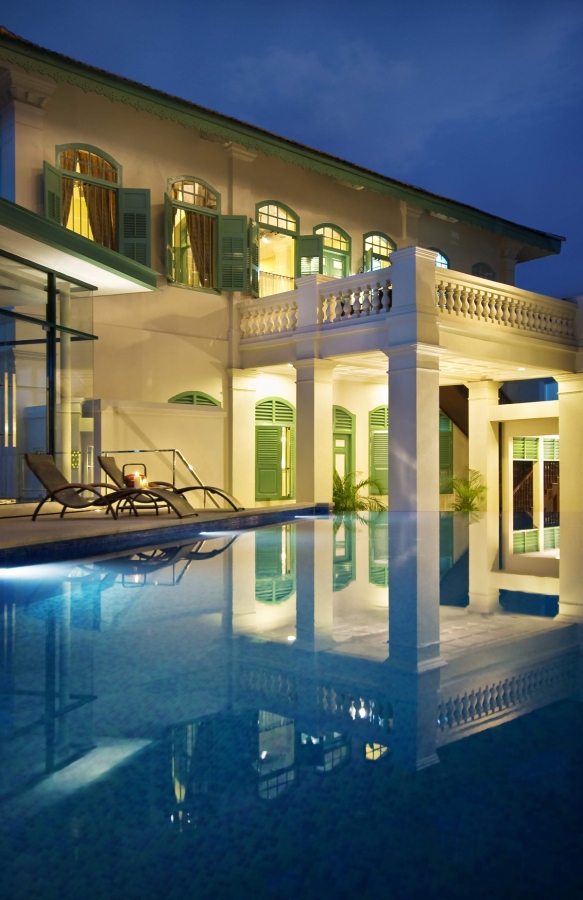 A Private Island Honeymoon to Pangkor Laut Resort, Malaysia
This one-of-a-kind private island resort nestles comfortably into its jungle island habitat, offering guests beautifully appointed luxury accommodation set high amidst the hills, nestled within lush gardens or resting on stilts above the tropical waters surrounding the island. Set along the Straits of Malacca, three miles off the West Coast of Malaysia, only a fraction of the 300-acre island has been developed to house this peaceful luxury resort and its Estates. Resting beneath the shade of forest giants as old as the land, this island is not only home to one of the world's premier resorts but also to a variety of wildlife. Long-tailed macaques and oriental pied hornbills perch in the branches above while white-bellied sea eagles soar overhead and large monitor lizards sunbathe on the island's rocky outcrops. Celebrity guests include Joan Collins, Sir Jackie Stewart, Nick Faldo and world-renowned tenor, the late Pavarotti , who fell in love with the island and declared it paradise. The Pavarotti Suite is set high on the hill in the rainforest, boasting a luxurious lounge area, an extensive balcony with breathtaking views of the sea and tropical rainforest as well as an enormous open-roofed bathroom.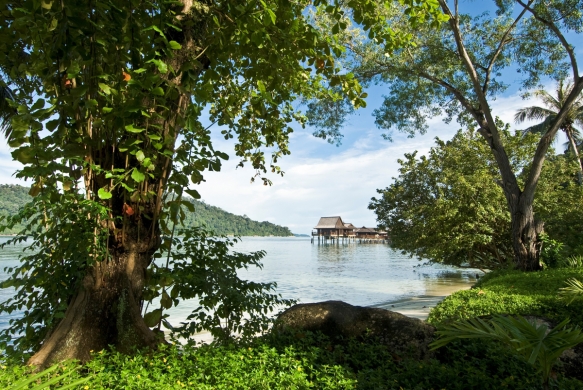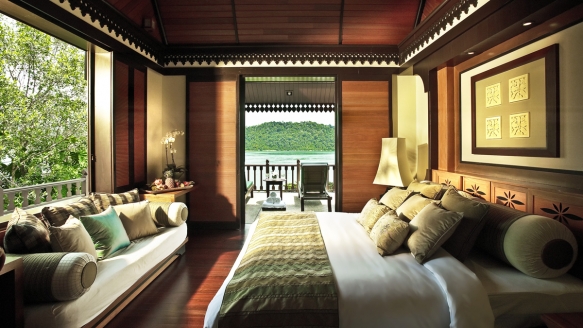 Foodiemoons at The Ritz- Carlton, Koh Samui
The heavenly Ritz- Carlton Koh Samui, located on the northeastern part of Thailand is a 58-acre oceanfront property stretching from hilltop to beach. As well as offering idyllic surroundings from the beachside pool and pristine beach, it's also the perfect spot for food lovers who can rejoice at the resort's gastronomic experiences. The Southern Gastronomic Journey offers guests the chance to embark on a guided tour of the local market to source seasonal produce before discovering the secrets of traditional southern-style Thai cuisine in a hands-on culinary lesson. Newlyweds can also feast like a local on much-loved Thai street food favourites at the resort's Baan Talat restaurant, delivering a dining experience brimming with vibrant al fresco market-style atmosphere. Additionally, each of the six restaurants at The Ritz-Carlton, Koh Samui mirror the island's offerings: chilli-spiked southern cuisine, bustling food markets and an impressive bounty of local ingredients, promising a unique interpretation of gastronomic delights, transforming each meal into an unforgettable journey. From bespoke private dining to Afternoon Tea at The Peak to sundowners at Tides Upper Deck and Sea Salt Deck's beach barbecue, there's something for every foodie couple.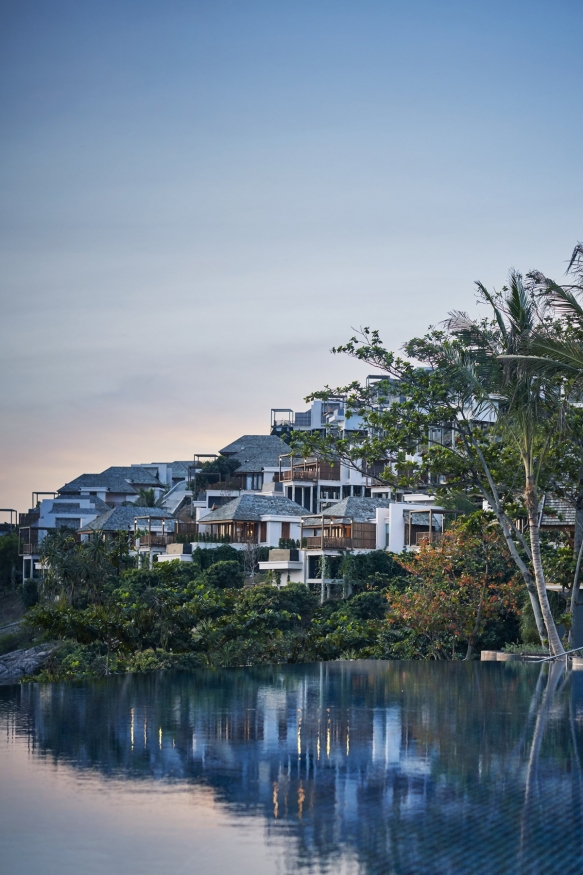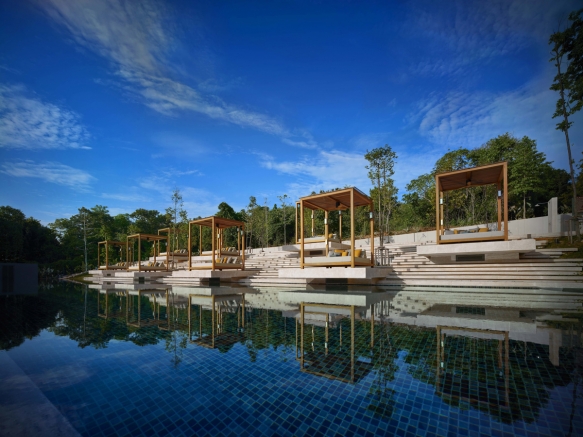 A Romantic Mini-Moon at The Glasshouse, Edinburgh
Voted Edinburgh's Most Romantic Hotel at the Scottish Hotel Awards 2018, The Glasshouse offers a dedicated 'Romance Package' and 'Suite Romance Package.' Ideal for a getaway honeymooners, on arrival, couples will be treated to a chilled bottle of the finest Champagne, which can be enoyed on the two-acre rooftop garden, or in a romantic bubble bath making use of the indulgent bath oil on offer. Rose petals are sprinkled across the spacious hotel bed to set the scene, while a Champagne breakfast will be delivered, making for the ideal in-room lazy morning together.
The Romance Package Includes:
• Overnight accommodation 

• A chilled bottle of Champagne in room on arrival 

• Romantic turn down service, including rose petals over the bed 

• Pamper and relax toiletries, including bath oils, foams and salts 

• Champagne breakfast in bed 

• Extended late check-out until 1pm 

• Prices start from £270 per room per night based on two guests for a one-night stay
• 

The Suite Romance Package Includes:
• An upgraded stay in a suite 

• A chilled bottle of Champagne in room on arrival 

• A private three-course dinner served in the suite 

• A deluxe one-hour in-room couple's massage 

• Romantic turn-down service, including rose petals over your bed 

• Pamper and relax toiletries, including bath oils, foams and salts 

• Champagne breakfast in bed 

• Extended late check-out until 1pm 

• Prices start from £700 per room per night based on two guests for a one-night stay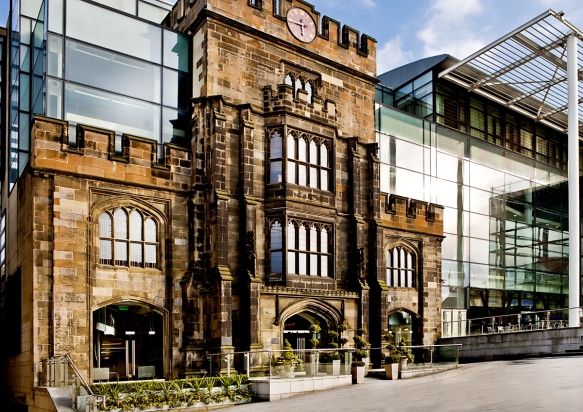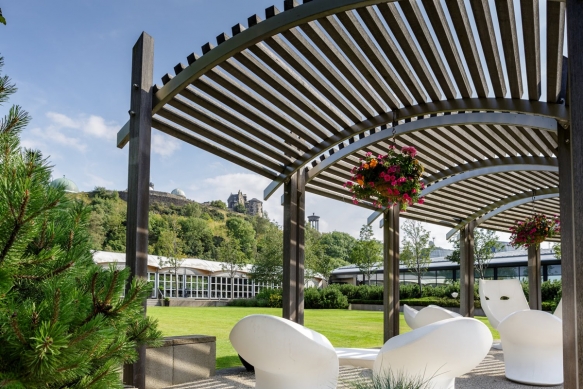 Wed

Directory

All you need from the finest wedding suppliers in Cornwall and Devon