---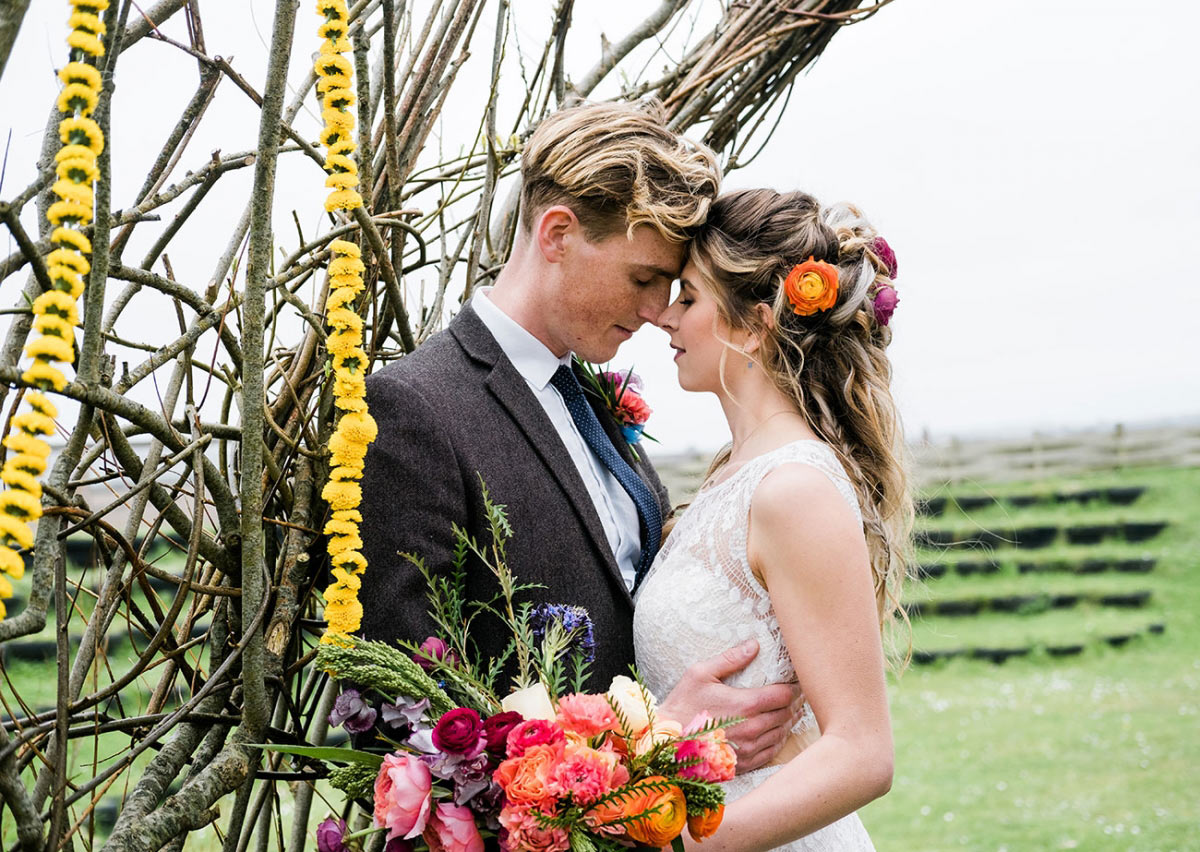 Mount Pleasant Eco Park shoot
Wedding styling: colourful, boho & travel-inspired
Draw inspiration from exotic travels for a wedding bursting with colour, flavour and love!
Set amidst 42 acres of organic farmland close to Cornwall's north coast, Mount Pleasant Eco Park offers a creative and relaxed space for couples dreaming of a sustainable celebration immersed in natural beauty.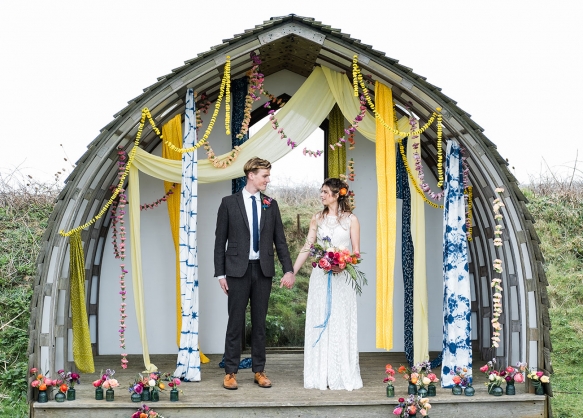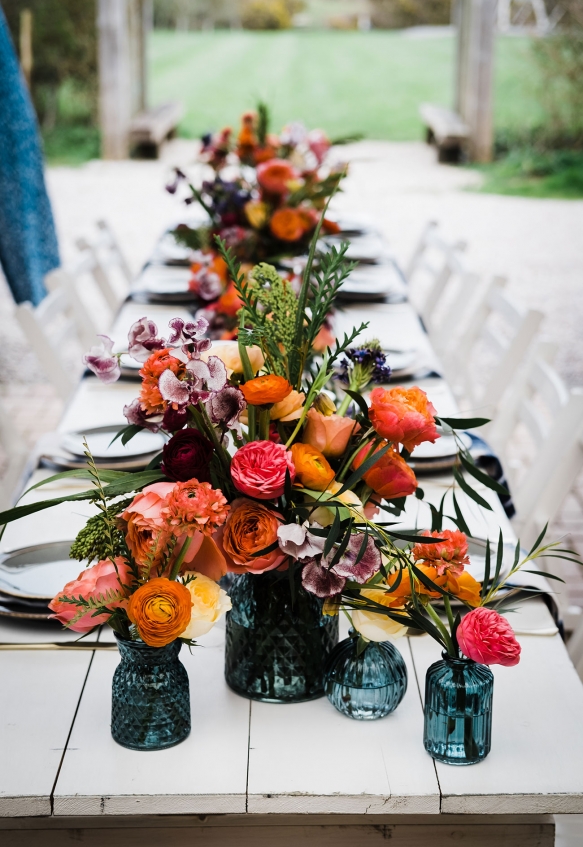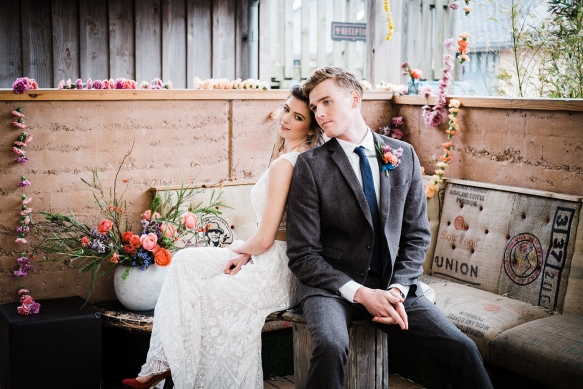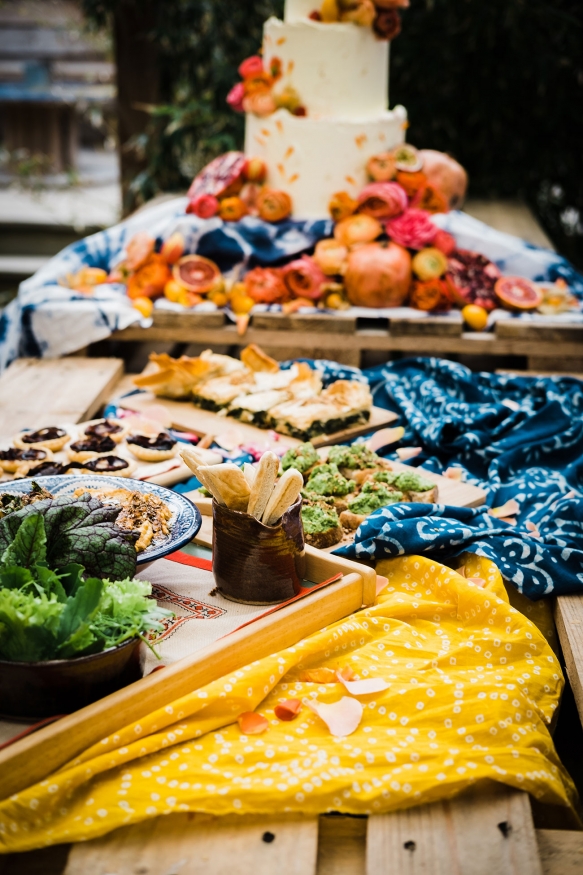 From the ceremony amphitheatre to the light-filled open barn space of reclaimed timbers and corrugated metal, the venue provided the perfect canvas for eco florist Cat Allen of Tide Flowers to create a gloriously colourful wedding scene inspired by her travels. "I was inspired by my travels in India and wanted to fill the spaces with colour and movement reminiscent of the markets with dyed fabrics hung out to dry in the sun, celebration garlands with thousands of fresh flowers strung together, floral patterns, mouth-watering street food, and beautifully presented sweets and treats," explains Cat.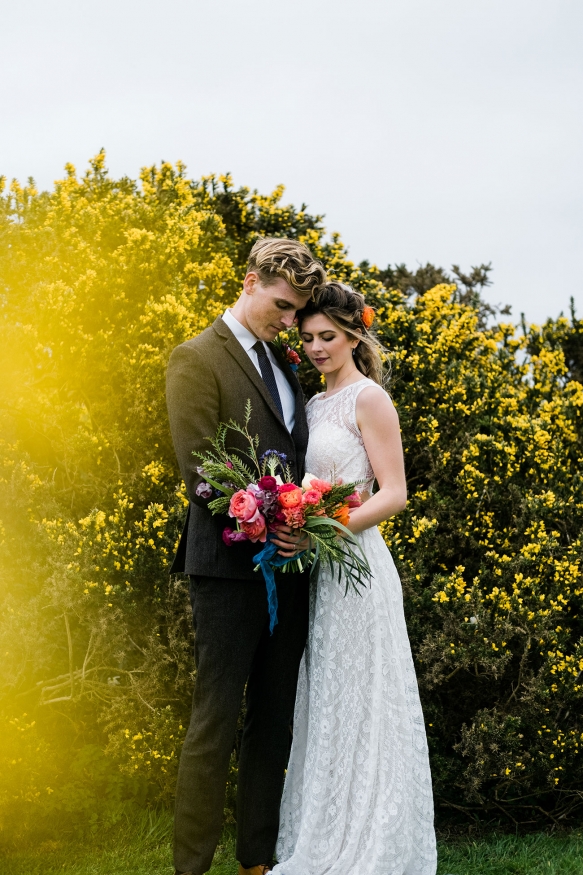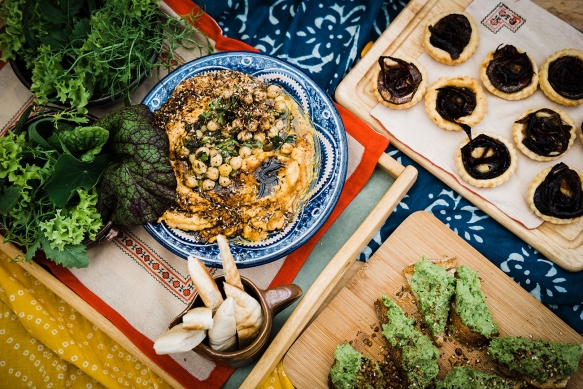 Naturally, sourcing flowers and details locally and sustainably was key. "I used as much local produce as possible. This was mixed with a selection of fair trade imports, all of which are varieties that would be available as British grown throughout the year," says Cat. "The floral arrangements were designed to look a little untamed and natural to mirror the natural surroundings of the rugged north Cornwall coast – 'gathered' rather than structured and neat which is also in keeping with the venue vibe."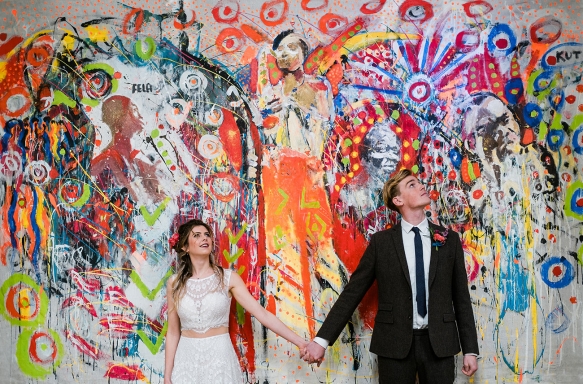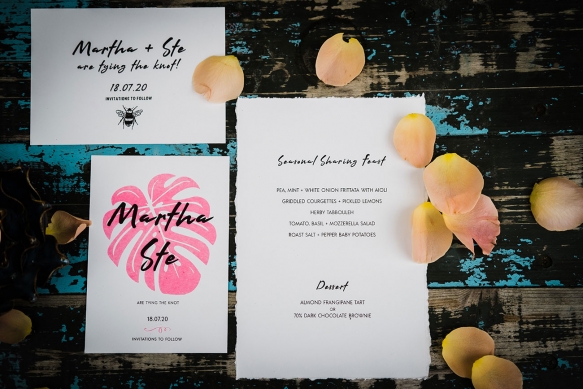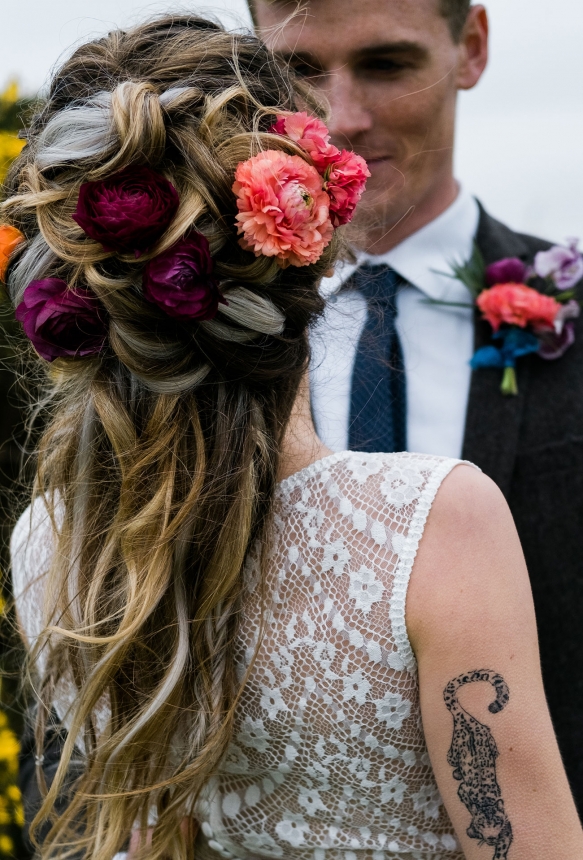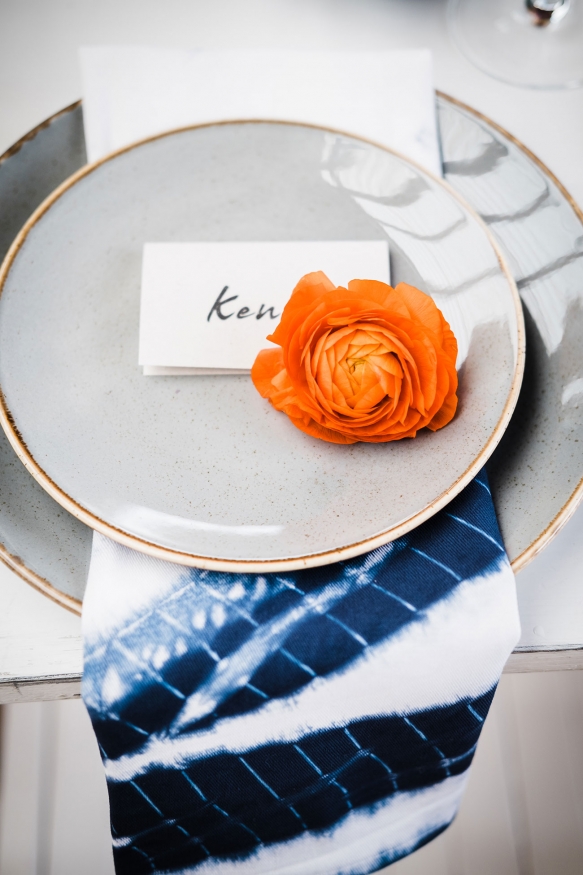 Hand-dyed fabrics and napkins in indigo blue provide contrast to the carnival of colour, while tea light holders shaped like artichokes and lotus flowers enhance the eastern vibe. Dressed with fresh fruit and edible flowers, the cake makes a glorious sweet centrepiece for a feast of vegetarian and vegan dishes, reminiscent of Indian street food, from the on-site café.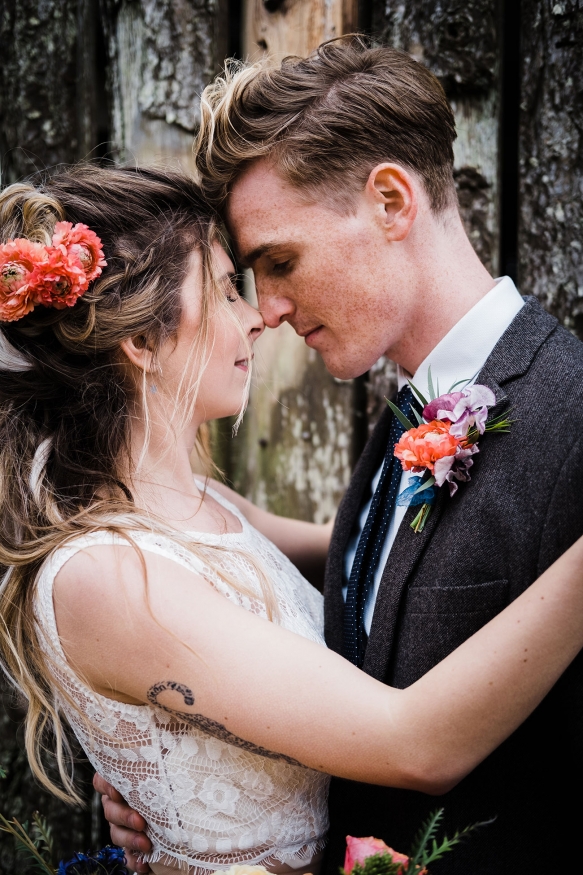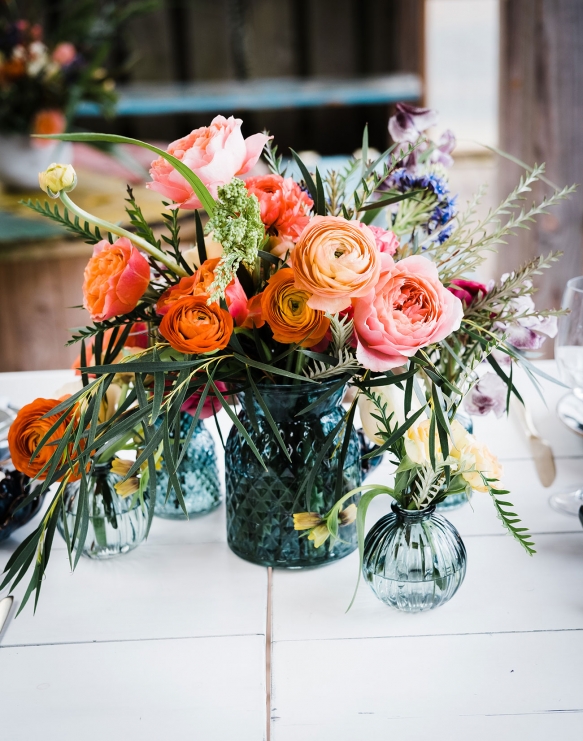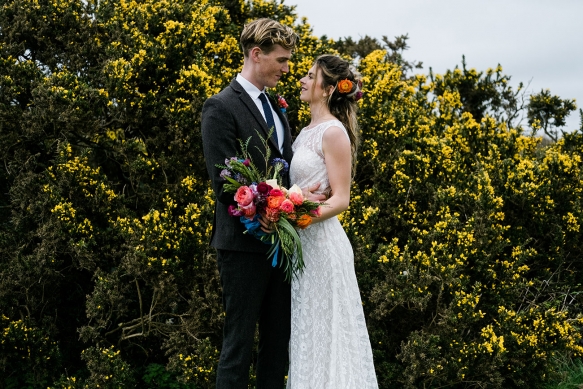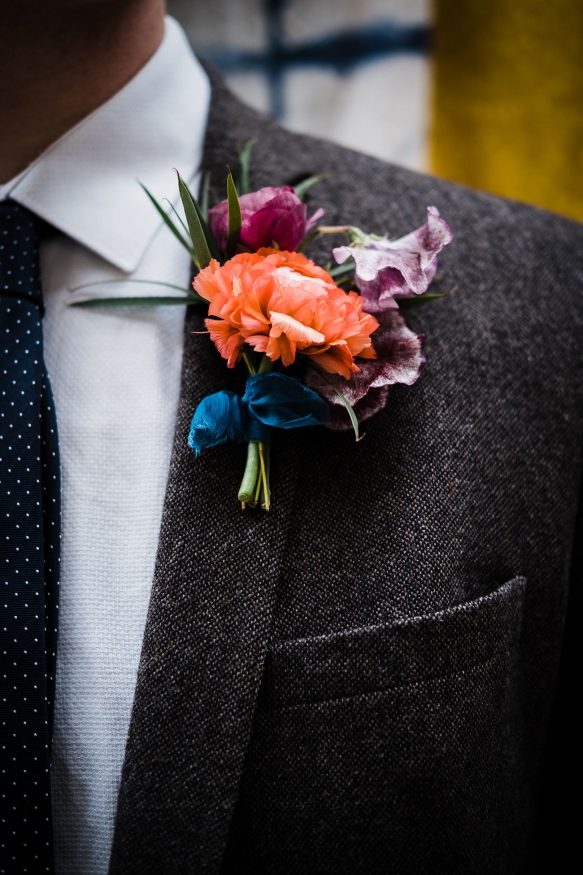 Completing the picture, the bride dons a festival-ready jumpsuit, her messy plait dotted with flowers, while her groom rocks a splash of colour via his buttonhole.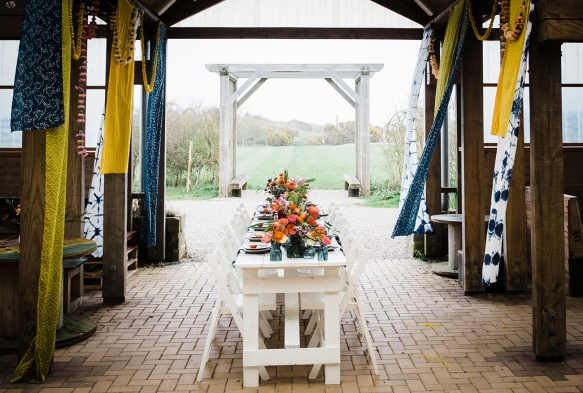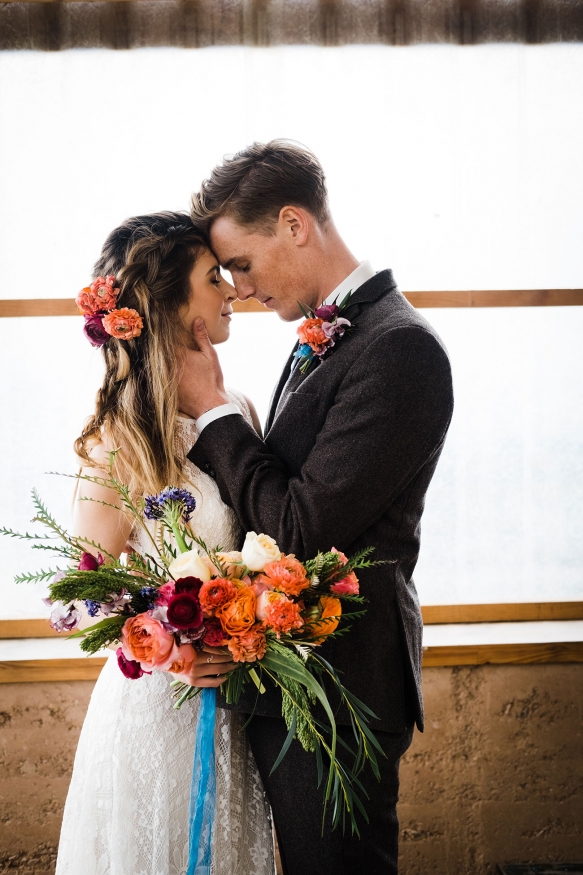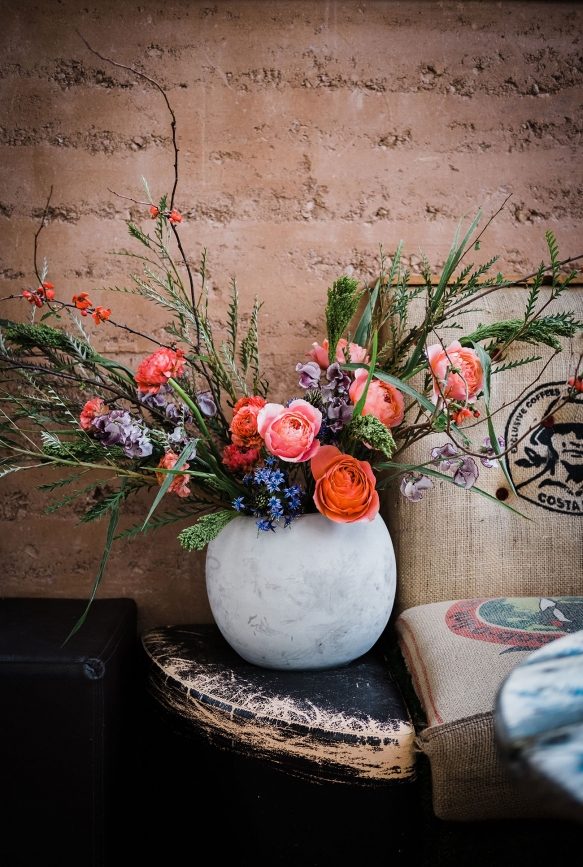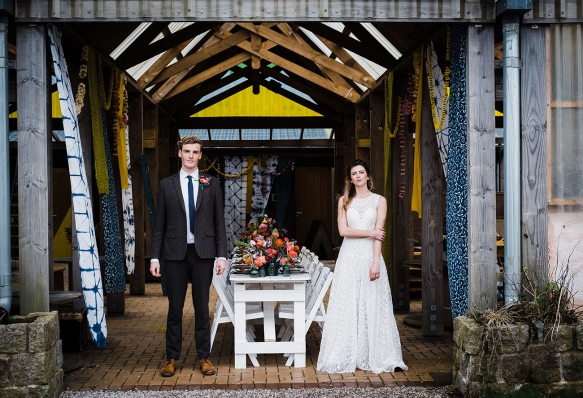 Wed

Directory

All you need from the finest wedding suppliers in Cornwall and Devon