---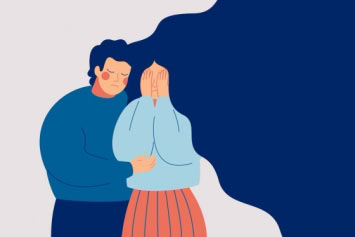 For Better, For Worse
For Better, For Worse
Your first year of marriage will hopefully be a blissful one, but what can you do when it isn't? Learn from this newly wedded couple
In the lead-up to the wedding, amidst all the planning, preparation, decision-making and troubleshooting, it can be easy to lose focus on what comes after the big day: your marriage. After you've taken those vows and promised to love and support each other for better and for worse, what happens when those vows are tested?

"Now, it's time to go back to a 'normal' life but without all the fun of planning something big that may well have been your main focus for a year or two, and this can make you feel empty or deflated," says Tamsin Cooper (tamsincooper.co.uk), a UK-based master hypnotherapist, who works worldwide helping clients cope with all aspects of stress and anxiety-related issues including relationship problems. "Even if you have already lived together, something will have changed or shifted."
For some couples, the first year being the hardest appears to be no more than a myth, while others work through any issues or problems they're having and are all the stronger for it. But what happens when something comes along to really test that bond? Whether it's illness, redundancy, grief, or anything else that's particularly difficult, we can learn from those who've contended with extra heartache or challenges in that first 12 months, and how they've come through it as a couple.
"In short, we were blessed and got married at the very end of October 2017," says Sachelle Ward, whose wedding to husband Mike was a beautiful celebration that went off without a hitch. "It was the most amazing day that, like everyone says, passed in a blur. What I didn't expect was that it would be the start of everything changing and a year I will never forget."
Her tale, which weaves through heartache, loss and hope, is a story of strength and love, with her marriage and family at the centre.
"Originally we brought our wedding forward due to my husband's nan, the matriarch of the family, being diagnosed with cancer for the fifth time," explains Sachelle. "We all knew this would be the last battle her body would take. Her birthday was at the end of October so we decided we wanted it as close to this as possible so she could be a part of our big day too." Sadly, having her at the wedding was not meant to be as she had a fall six weeks before the big day, which then made her bed bound.
As Sachelle and Mike continued to prepare for their wedding, she remembers one particularly poignant moment. "I will always remember my dad's reaction when I took him to look at our wedding venue before the big day," she says. "He looked upon it with wide-eyed wonder and said 'If you can't have a good day here, I don't think you ever will!'"
Their October wedding was a gorgeous day of celebration for the couple – "everything was thought of, from delicious food and drink right down to spare shoes for tired dancing feet" – and they began to settle into their first few weeks of wedded bliss, when everything changed.
"The month following the wedding, I got a call I will never forget, from the father of one of my bridesmaids and closest friends, saying she was fighting for her life on life support," says Sachelle. "It was touch and go but by some miracle, she started to pull through. She had a long struggle back to health, which resulted in them finding out she had also had a stroke while being in an induced coma. Thankfully, she had someone watching over her and has gone on to make the most of life, still full of silliness and laughs."
So, November was tough… and then came December and Christmas, a time that Sachelle always tried to make magical for her loved ones. Sadly, Mike's nan passed away at her home at the beginning of the month. "We said goodbye to an incredible woman," says Sachelle.
Then, three days before her first Christmas as a married woman, Sachelle and her family were dealt another tragic blow with her dad's cancer diagnosis. "Right there in that hospital I took a vow to myself to be strong for them all," she says. "I held my dad and explained the situation as he didn't quite get that he wouldn't get better. I honestly cannot tell you what happened that Christmas, we just tried to make it special for our son and my sister's children."
Having been married just two months at this point, Sachelle reflects on her relationship with her Mike. "I have always been fiercely independent, but there were times when I broke and it all came tumbling out to Mike," she says. "It did help to hear things from his point of view. He is always the 'super chilled nothing fazes me' type of person, so to know he went through things too helped us both, and we worked on trying to communicate."
"You and your partner will see things very differently from each other," explains Tamsin. "You may be happily joined at the hip but you do not share the same brain, the same mind. They will have very different opinions from you."
Mike was there for Sachelle through all the difficult times to come. "My amazing, courageous, loving, caring and silly dad carried on for three rounds of treatment before they said it was not effective any longer. He passed at his request, at home with the people he loved all holding him, after a short battle that saw him take his last breath on Good Friday," she says.
"I really feel for my husband as I cannot tell you what I was, or where my head was during that first year. I think I just disconnected from everyone, apart from our son who turned two that year. I think grief is such a personal thing to go through, and at the time I was just going through it one day at a time in the only way I could."
"When we are faced with a major life change, it can throw us totally into uncertainty, and this will cause our brains to fire stress impulses," explains Tamsin. "We unconsciously enter into the fear or flight mode and this can affect our relationship with our partner. We may become emotional, stressed, argue, show anger, lack of consideration, or withdraw into ourselves and become non-communicative."
When looking back at whether their relationship changed during this first difficult year, Sachelle says: "I think having been so independent, to go through something like this it makes you realise you have to have other people around you. It made me feel still connected to someone in the wake of such a loss. It was another bond."
Taking time to talk, communicate and listen is a healthy way to work through your emotions, says Tamsin. "Set aside time to talk; it is so easy to argue or have a disagreement in the moment, but emotions then take over and rational behaviour can go out the window. Take the time out to discuss any problems or worries you may be having or feeling, and be prepared to listen to your partner's problems and worries too," she says.
It's something Sachelle agrees with. "When you are ready, talk about it. Someone out there will know what you are going through, not exactly but in some way. Also, don't be disheartened if you don't get the responses you would like from people, it's a tough topic for people to address and talk about."
Although it was an incredibly difficult year, Sachelle says some of her fondest memories were also made during that time, and her family would say the same. "I am sure we made the best out of what we had and kept on going," she says.
And as for her relationship with Mike? "We have now been together for eight years, married for three and have a mischievous little four-year-old named Archer William – William after both his great-grandads," she reveals.
"I didn't look at my wedding photos for almost two years. However, time moves on and so must we. I am forever grateful we married when we did so that my dad and I could walk arm in arm down the aisle."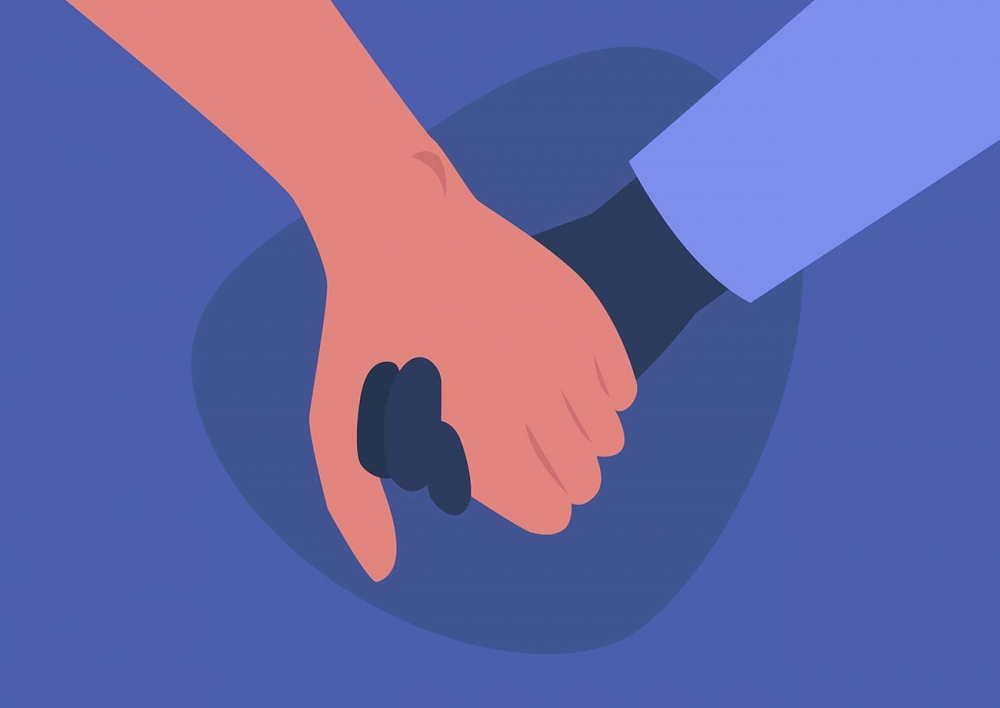 TOGETHER, YOU CAN COPE
Tamsin's 10 coping mechanisms to help you through a major life change
Acknowledge things are changing
Sometimes we can get caught up in fighting against a change even when that change is out of our control. You or your partner may be feeling unresourceful thoughts and feelings about the change, so acknowledge each other's thoughts and feelings and reassure each other to deal with the change together.
Don't fear stress
Even a good change can cause stress, remember that stress is your body's way of dealing with change, remind your partner of this if they are the one experiencing the stress.
Keep to your regular schedules
Keeping life as normal as possible during the change will help you both to stay grounded and balanced.
Practise self-care, eat healthily and exercise
Stress depletes the immune system, and looking after yourself boosts your immune system.
Seek support
There is absolutely nothing wrong with asking for help.
Write down the positives
Bear in mind the good things that can come from this change. It is too easy to just focus on the negatives.
Be careful when you post
If you post on social media about events in your life, post at a time when you are in a calm state.
Embrace the feeling
In a time of change, it is perfectly normal to feel out of control, acknowledge the feeling and know that it will pass.
Bring fun and laughter into your life
Sit down with your partner and watch something funny on the television or go and do something fun together.
Hug!
The best medicine of all.
Wed

Directory

All you need from the finest wedding suppliers in Cornwall and Devon