---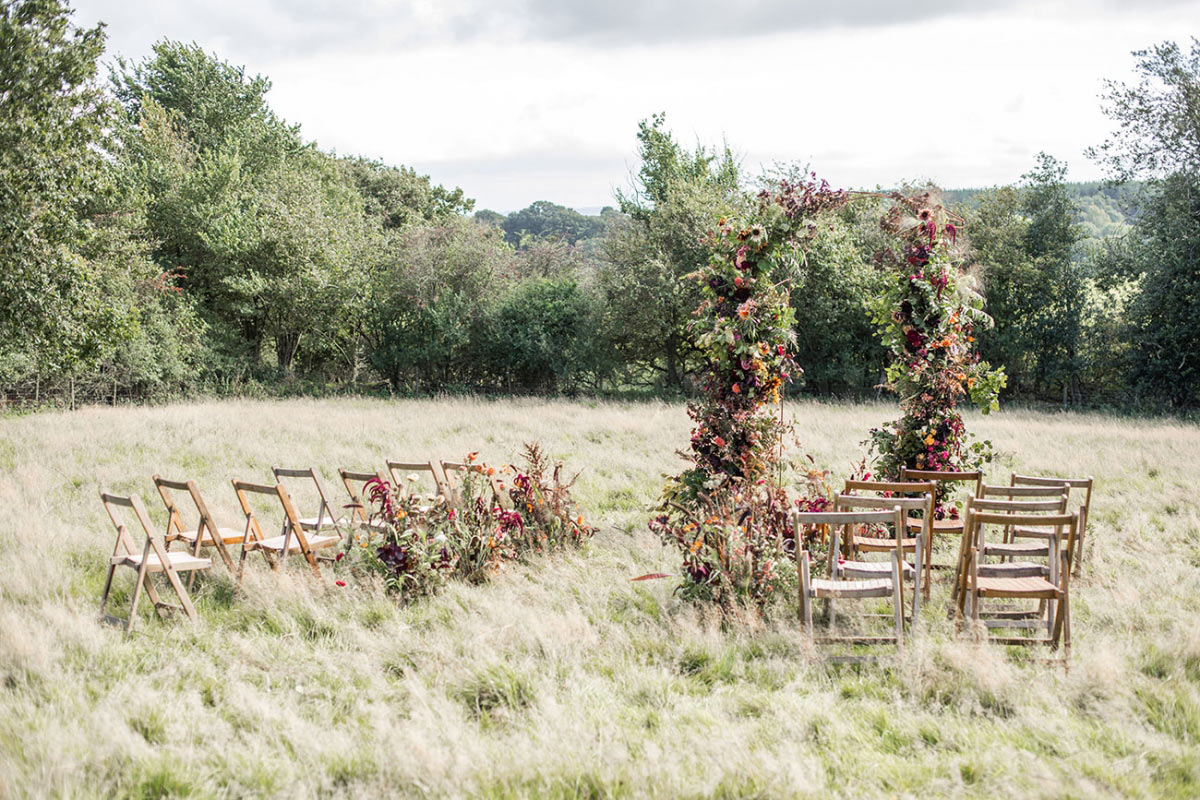 Floral installations
Flower power
Big, bold and exciting ways to use flowers on your wedding day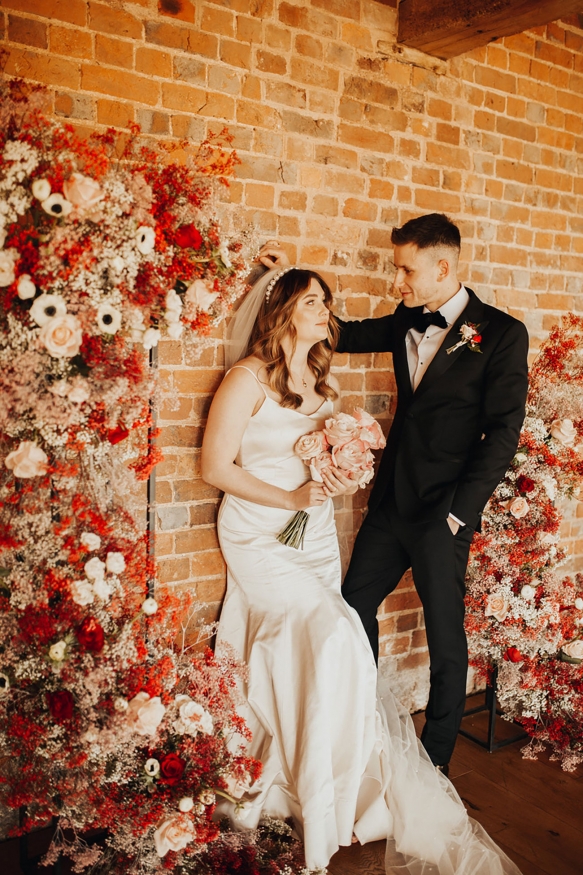 Emma Hewlett Floral Design / Paige Grace Photography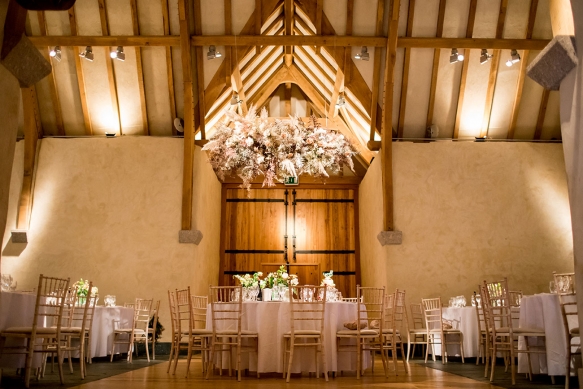 Emma Hewlett Floral Design / Paige Grace Photography
If your wedding dreams are made of clouds of foliage suspended from a ceiling, stems entwined beautifully around a grand staircase or ceremony arch, or a wow factor church doorway of blousy blooms à la Princess Beatrice, then you've chosen a great time to get married. Floral design has never been more exciting and, here in Devon, we have some brilliantly talented florists who are adept at creating wow factor arrangements beyond your wildest dreams.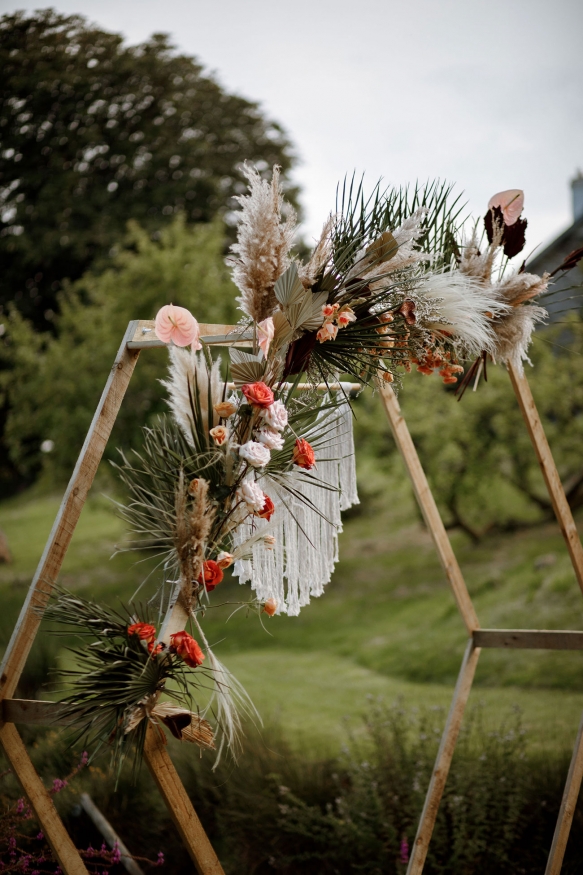 The Good Florist / Matt Bowen Photography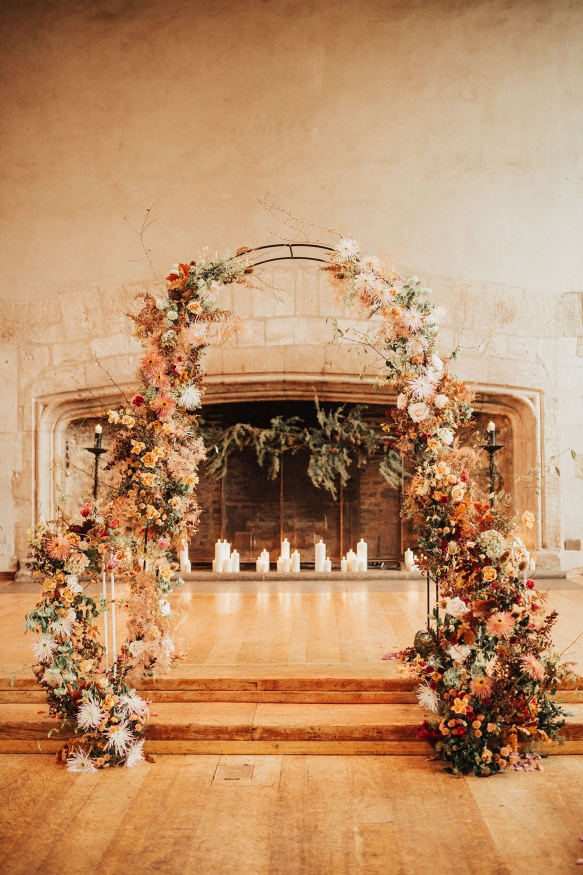 Studio
Kadõ / Darina Stoda Photography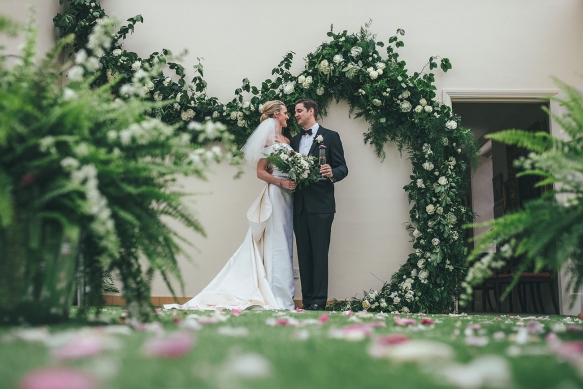 Emma Hewlett Floral Design / Brett Symes Photography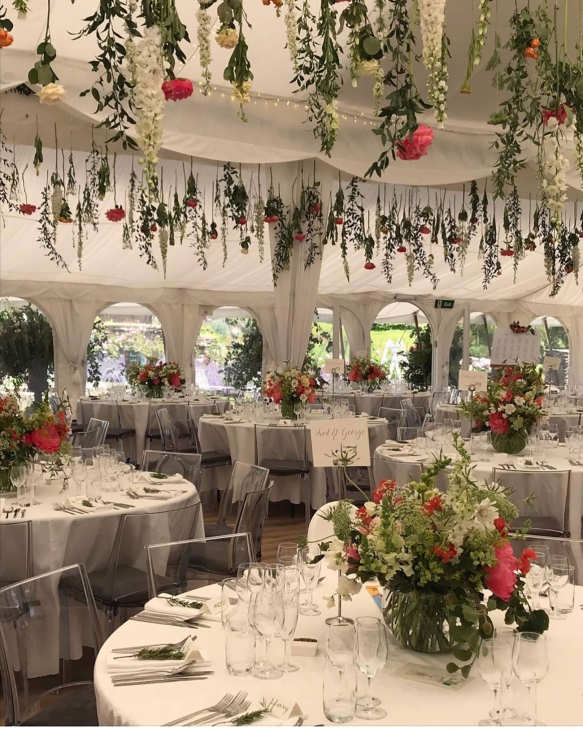 The Velvet Daisy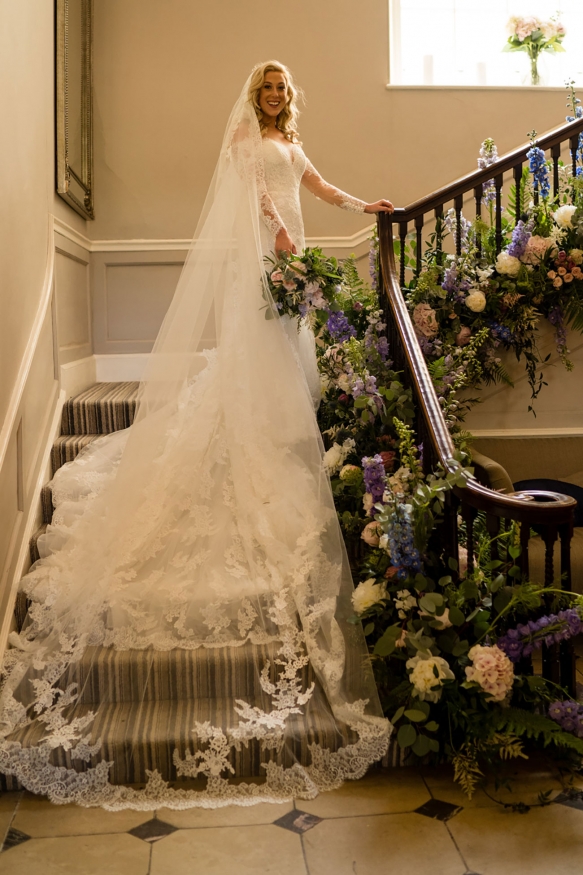 Hannah Burnett / Little Red Book Photography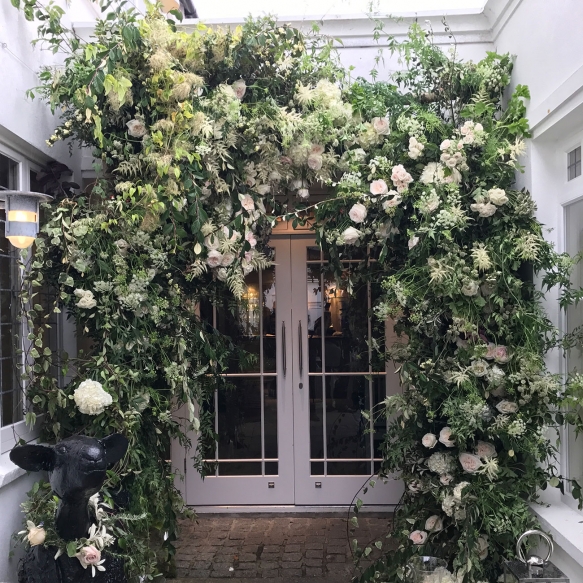 The Velvet Daisy
BLOW-ME-AWAY BLOOMS
Exeter-based florist Emma Hewlett is passionate about creating floral installations. Here are her top tips for wow-worthy wedding flowers
Be bold. If you're going to invest your budget on an installation you want it to really stand out.
Consider your venue and access. It's not always possible to hang flowers in certain places; what's more, they do take time and ideally need to be done on the morning of the event.
Tone down the table. If you're creating the wow factor in the sky, consider your table décor – you could really tone down the table flowers.
Think outside the box. Installations don't just have to be something hanging from the ceiling – let your florist advise on new and exciting ways to transform your venue.
Summer stems. If you're getting married in the height of summer, chat with your florist about what's possible. Don't snub the offer of a few faux flowers – no one will know when they are high in the ceiling and it allows you to create impact without the fear of flowers wilting in the heat.
Dazzle with dried. Dried florals are a big trend at the moment and great for installation work.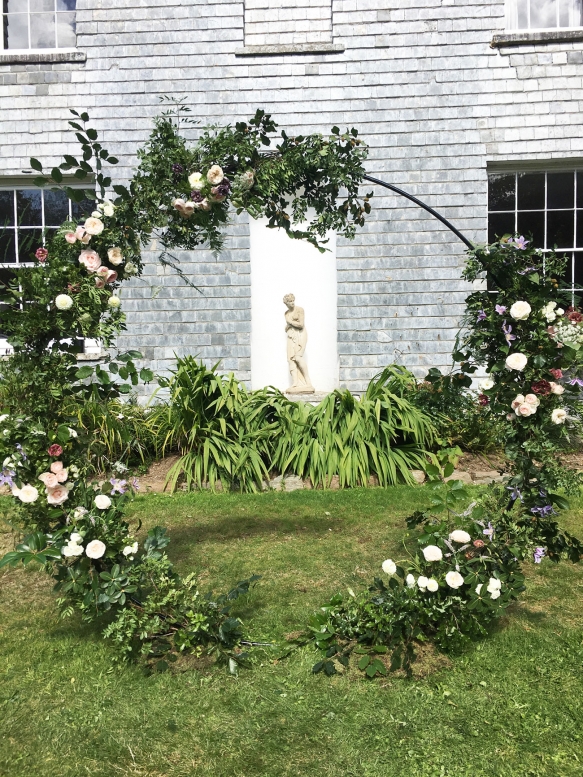 Tide Flowers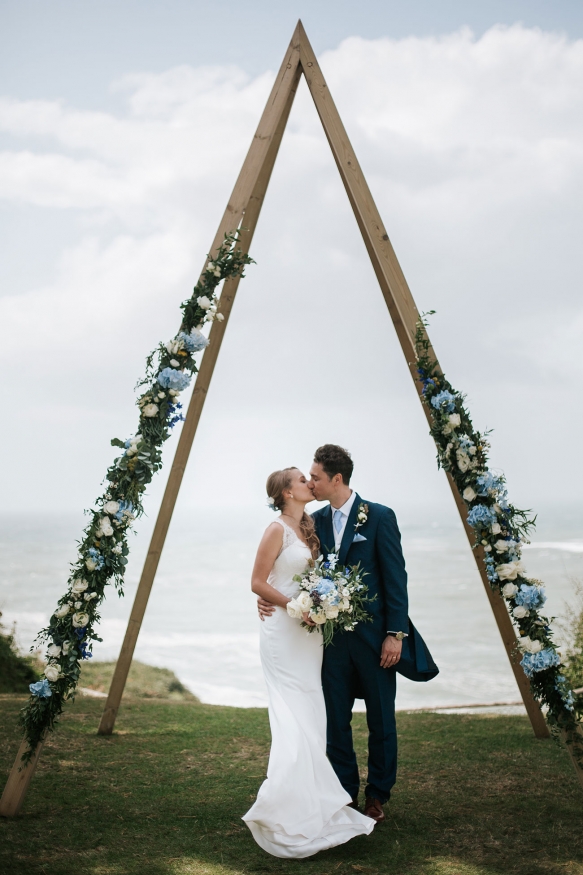 Down By The River Florals / Christian Michael Photography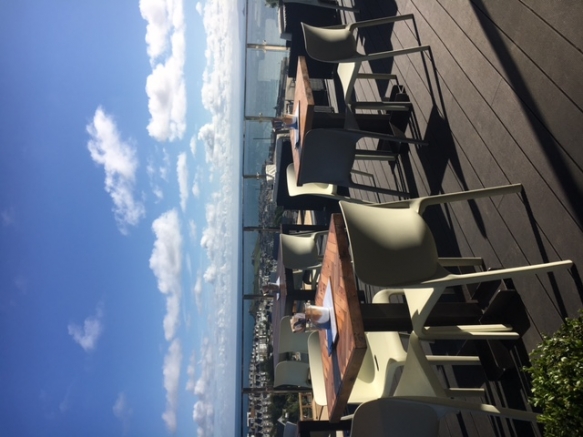 Ruby Alice Floral Design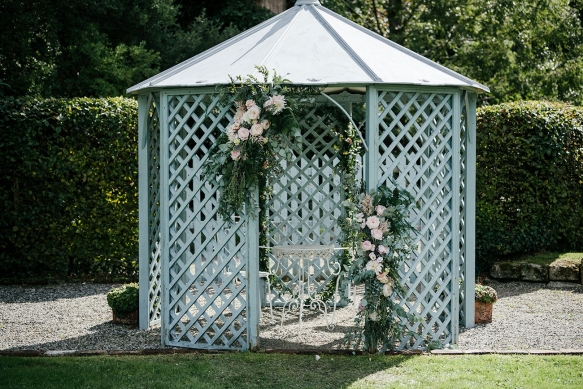 Down By The River Florals / Nick Walker Photography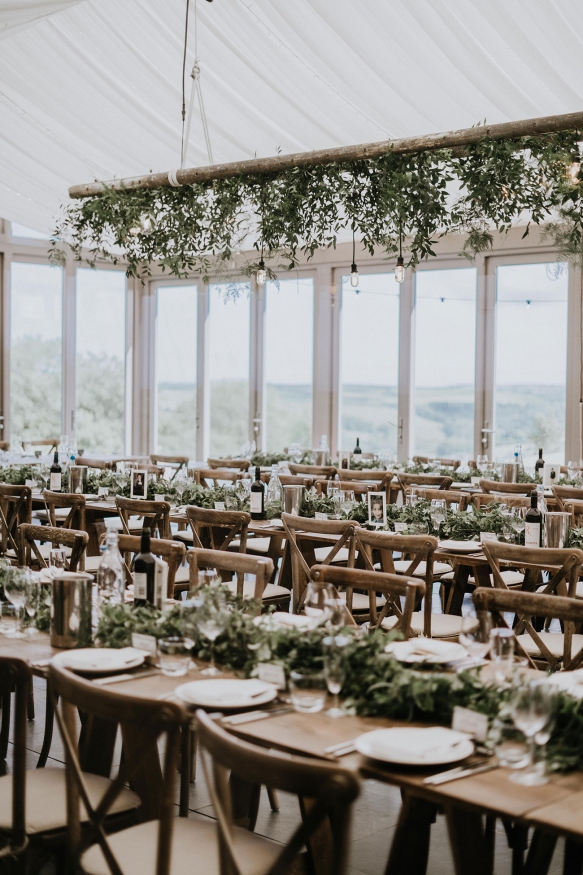 Ruby Alice Floral Design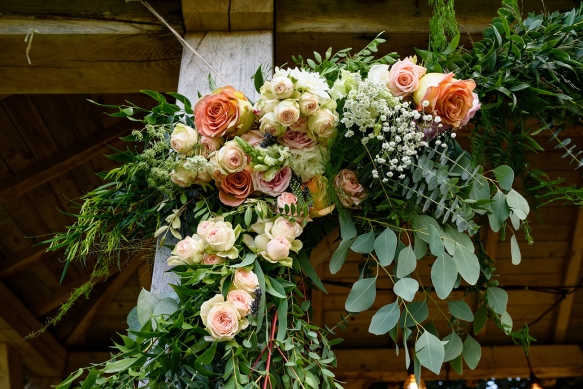 Down By The River Florals / Paul Keppel Photography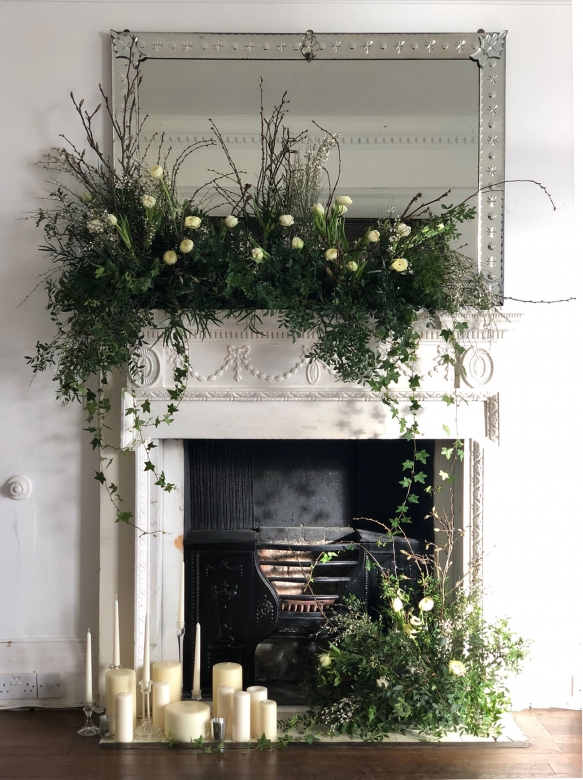 Tide Flowers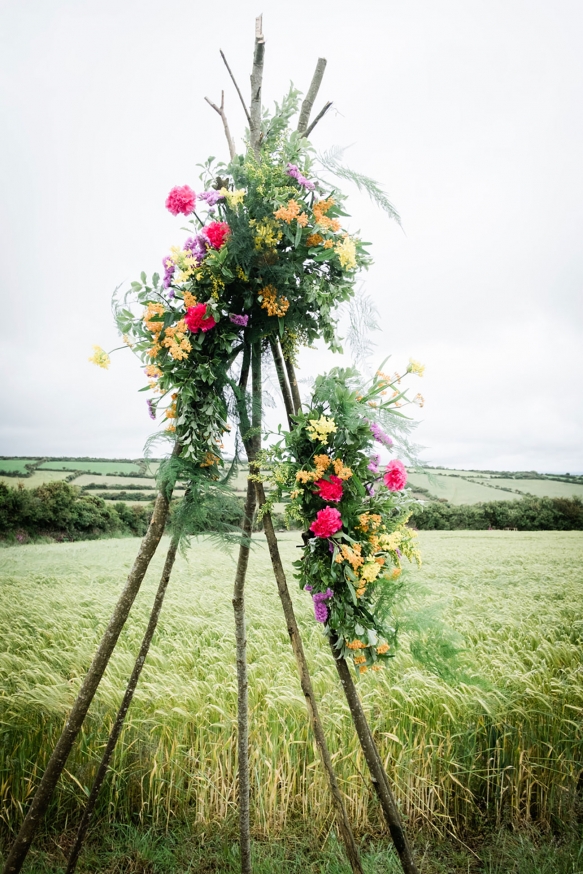 Tide Flowers
Wed

Directory

All you need from the finest wedding suppliers in Cornwall and Devon