---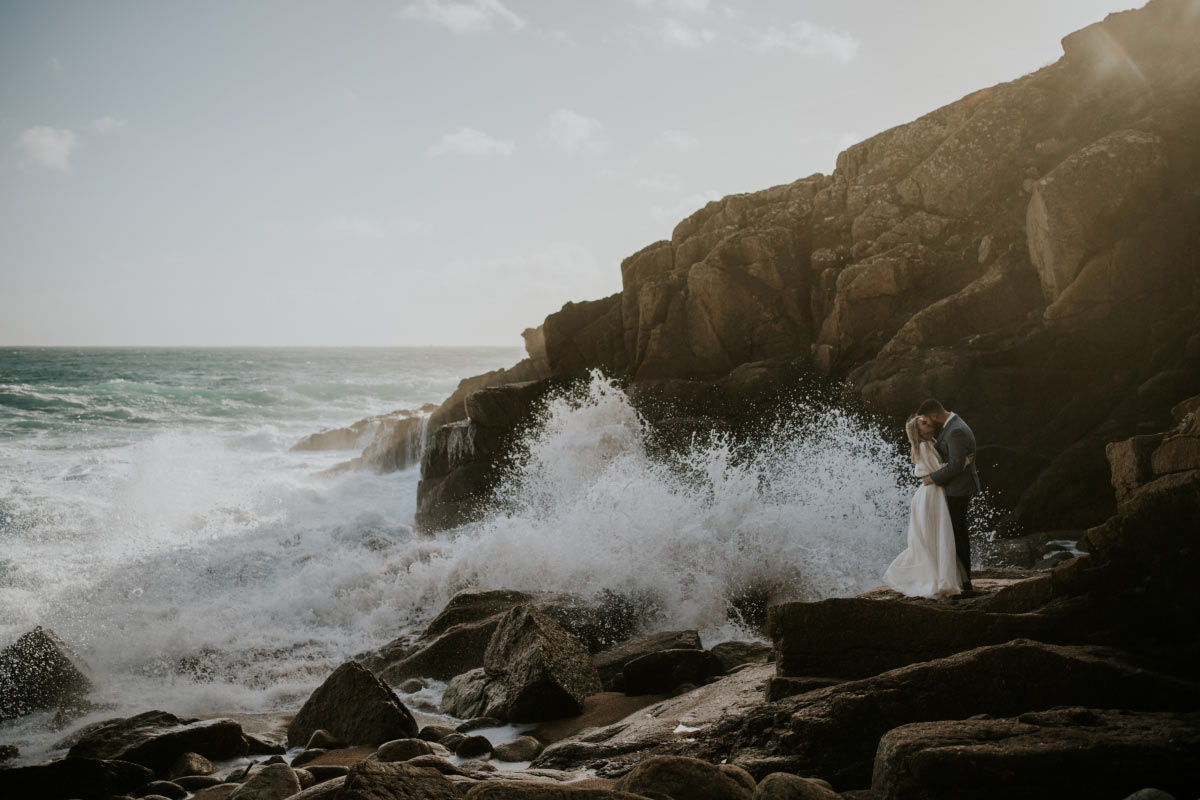 Elopements in Devon and Cornwall
Just the two of us
We look at the tips & tricks to make your elopement really wedding-worthy
One bride we know – who'd always seen herself in a strapless, tiered gown laughing carelessly in black and white snaps surrounded by friends and family on her big day – stole away to an A-list haunt for a secret ceremony with her other half and two lifelong friends as witnesses. And what happened next? Everyone was delighted. Really delighted.
But how did they plan it and, more crucially, manage the fallout? "We had discussed getting married numerous times during our 11 years together," she says. "But one particular day, we went for a walk, and we really started to plan. We started with the guest list and, before we'd even got 10 people down the list, we realised that some people couldn't travel out of term time and some people didn't get on and some people lived on the other side of the planet… In the end, we asked each other who we needed there; we looked at each other and said 'I need you' and that's when we decided."

Enchanted Brides
Over the days that followed their ceremony, the happy couple took their celebration home, arriving at both sets of parents' houses in their city-chic get-up, with huge smiles and a ready-made celebration. Vintage reds were opened, and the party began the minute the penny dropped. Was anyone upset? Not one person. At least they didn't show it. How could you fail to get involved when a bride and groom arrive on your doorstep asking you to help them celebrate? Interested? Here's how you can elope with hope…

PUB LUNCH WITH PUNCH
Imagine a Michelin-star pub or restaurant where everything on the menu is yours to order as you wish, without having to consider anyone else's dietary requirements, likes, or cost. You can go down the traditional wedding breakfast route if you wish, or if you fancy takeaway fish and chips, that's cool too! One of the beauties of an elopement is that there are (far) fewer people to take into account, so choose your favourites and feel free to indulge!
JUST THE TWO OF US
In long-term relationships, where perhaps the spark between you both is now more of a gentle flicker, eloping reignites that wonderful sense of stealing away and doing something that's solely about just the two of you. In the digital age, when not much is private, imagine just the two of you knowing what tomorrow brings. Once you've said 'I do', just for a few minutes, you, the registrar and your witnesses, are the only people in the world who know your news.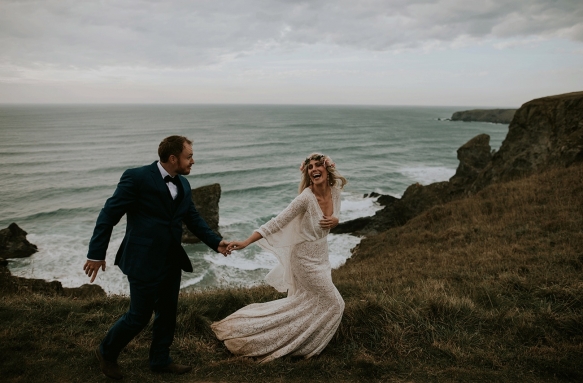 Enchanted Brides
Granted, this one isn't for the celebration night but, perhaps in time, it might be worth explaining to friends and family – particularly if there were any who may have been disappointed about their lack of invitation – that you have ploughed your saving into other areas. For example, you could put it towards travelling the world, a house deposit or perhaps start a fund for any future babies you may be planning.
"I went wedding dress shopping in traditional boutiques, which I loved and wouldn't have missed for the world," says our bride. "It was a once-in-a-lifetime experience, but in the end buying a classic vintage designer dress was just more me," she says, choosing to elope in a vintage designer shift dress. Many brides choose to elope in a traditional gown, however, and we say go for it. You're still a bride, after all, so embrace it!
Elopement doesn't have to mean understated and don't forget your accessories to really make you feel bridal. How about chic touches like a silk bouquet, a birdcage veil or a high-low wedding dress to give the illusion of a small train, if you don't want the real thing?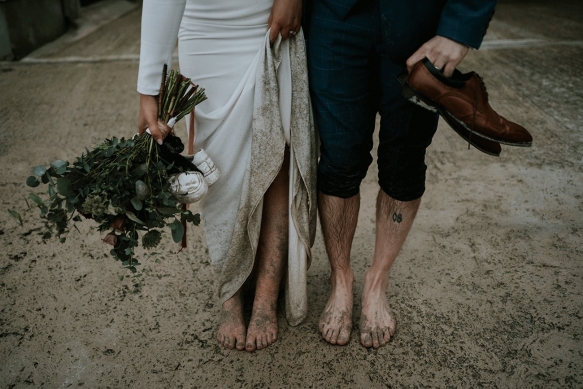 Enchanted Brides
If it's just you and your other half on the day, why not go wild with a unique venue that otherwise wouldn't suit your guest list or budget? We're thinking summerhouses, treehouses, boats and quirky-cool little spots in the countryside or on the coast. And if you had been considering a destination wedding, but couldn't make the logistics work, an elopement is a great chance to get married somewhere special closer to home, then splurge on that honeymoon!
Don't focus on what you haven't done or who you haven't invited, but instead, put all your efforts into making your announcement as wow, inclusive and celebratory as possible. Our bride made sure all parents and siblings knew to be nearby the day after – without making it too obvious – and no one suspected anything other than a usual family weekend catch-up. Friends received a just-married photo and a date for celebratory drinks.
Here's where you can let rip. Whether you do as our bride did and take the party to your guests' homes, or organise an after-party once you've announced your news, you can go super-large on your celebrations. And one of the best bits, as summed up by our bride? "Yes you can, and should, absolutely wear your dress again!"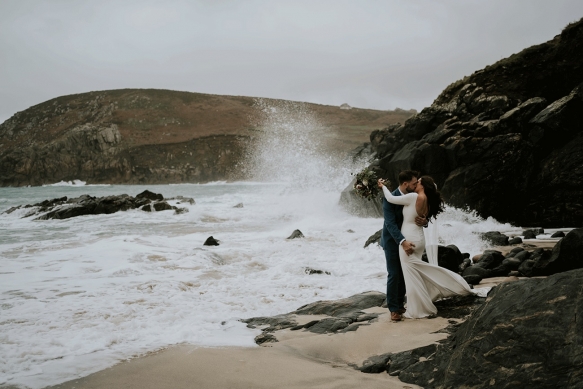 Enchanted Brides
Just remember, like a good comic, you need to know your audience. If your wedding is the day you've always dreamed about since you were a little girl and talked about with your mum/gran/auntie/bestie for years, think it through carefully. Doing your day your way is one thing but offending your close-knit family is quite another.
Eloping isn't for everyone and there's no going back once you've said your vows. But of course there are other ways to celebrate together. So, we'll leave you with this from our recent bride. "We poured our wedding fund into a Maldives honeymoon. And sipping champagne on the steps of our private overwater bungalow, watching the colourful sea life somersault in the gin-clear sea that surrounded us, made us realise at the heart of our decision was each other. And our friends and family couldn't have been happier for us."
Enchanted Brides
Wed

Directory

All you need from the finest wedding suppliers in Cornwall and Devon