---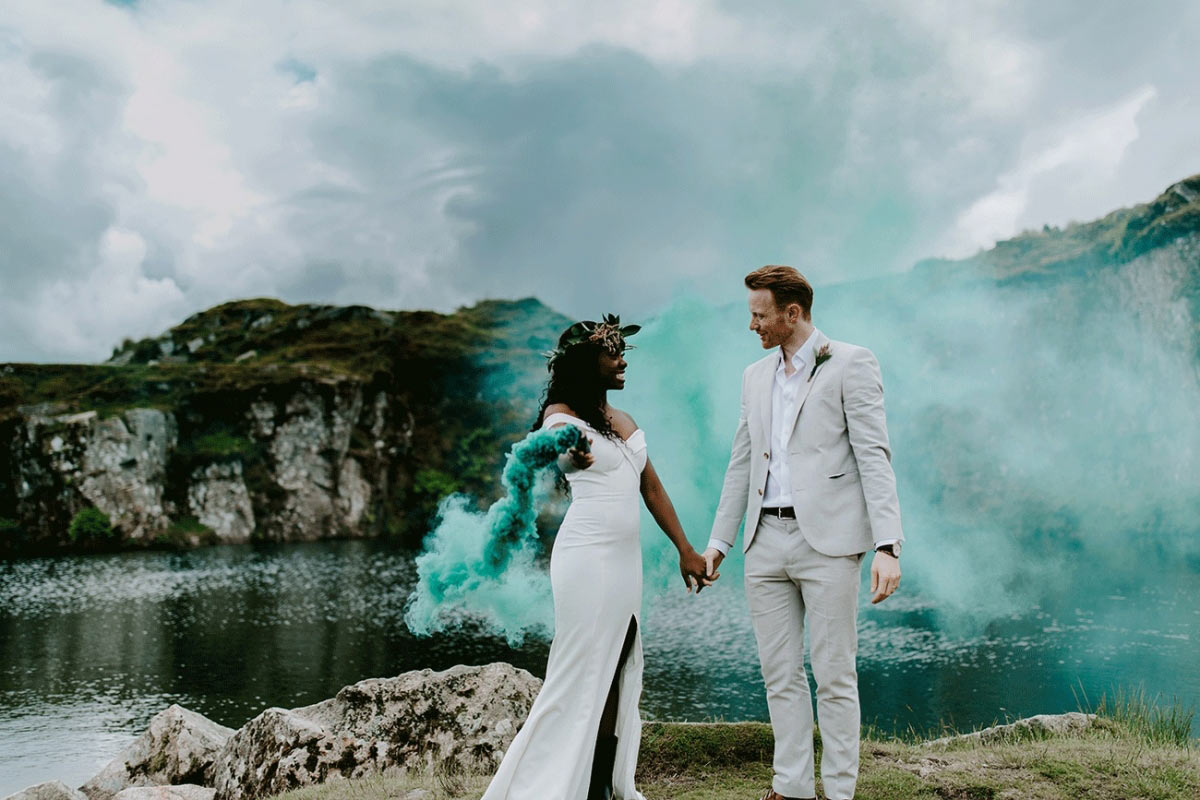 Elopement wedding at The Green, Cornwall
Our just-for-two do
Naomi and Jack share their incredibly romantic elopement story in Cornwall
Why did you choose to elope?
"When we began planning our wedding, we were conflicted. We wanted a small intimate wedding where we could really enjoy each other's company and express our love for one another. Yet there were so many people who had been supportive of our relationship and our marriage that we felt we needed to properly celebrate with them all. We began by trying to plan this impossible wedding: big but intimate, religious but not in a church. It took us a lost deposit or two, but we realised that this compromised wedding wasn't going to work for us. The solution? Two weddings, of course!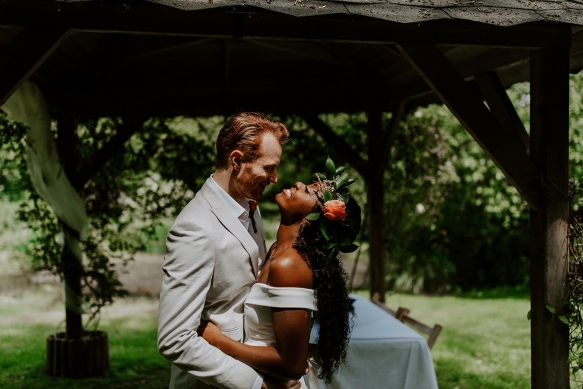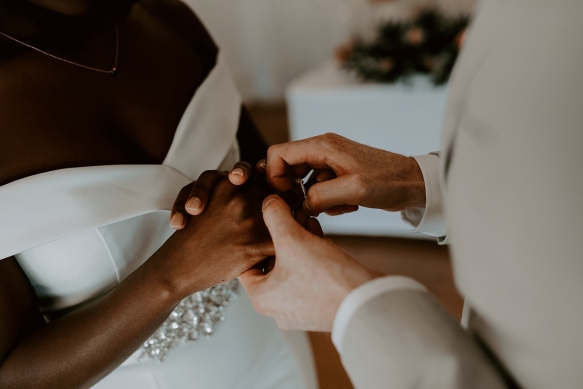 So halfway through planning our wedding (we will call this the big wedding), we decided we would elope and legally get married in an intimate ceremony. Just the two of us, without any fuss. We must admit this decision was easier because a few weeks later we would celebrate with all our friends and family at a marriage blessing and reception.
Having now had both an elopement and the frills that come a with a big family fest of a wedding, let's just say we wouldn't be in a rush to ditch the elopement over a big wedding.
Our relationship stayed at the core of our elopement; it was the most perfect day (I know everyone says that about their wedding but, honestly, it was magical) and most importantly stress-free and cheaper!"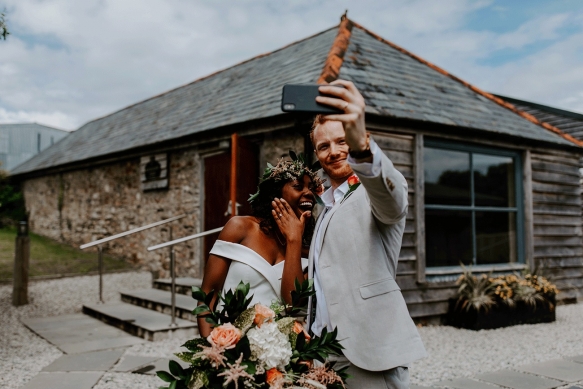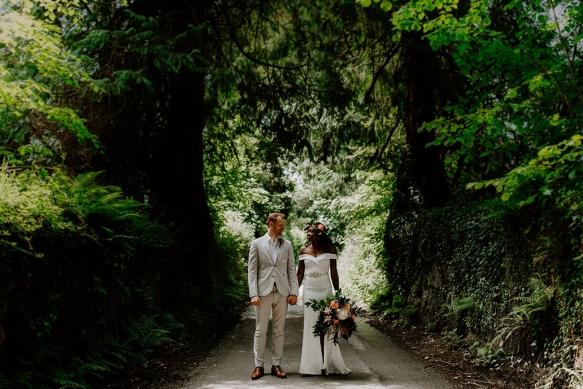 What was it about getting married at The Green that appealed to you?
"We were set on an outdoor wedding and you can elope and still legally marry outside at The Green. The weather, however, had other plans for us, meaning we were unable to get married outside. The staff managed to convert the barn, a location we were not initially particularly keen on getting married in, into a fairytale dream; it was so enchanting, better than we could have imagined (better than getting married outdoors!)
The simplicity, the lovely staff and the attention to detail were unimaginable bonuses. The Green took care of everything! From décor and fine dining to accommodation on-site, we were truly spoilt for two nights".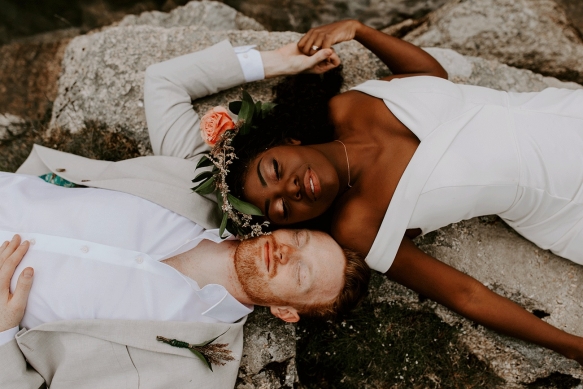 Tell us how the day panned out
"Having already walked through a plan of the day the night before, we knew exactly what to expect which eased our nerves a lot.
Jack and I woke up together, he made breakfast which we could barely eat due to our excitement. We had planned to get ready in separate rooms but decided to delay our plans until we put on the outfits that we had chosen together. Of course, our amazing photographer Tom Frost was prompt and ready to capture all the beautiful moments as we got ready, including Jack making me a last-minute flower crown!
Jack walked over to the barn and spoke to the registrars and then they came over to the cottage to speak to me. Finally, it was time to go, the lovely staff helped me put the finishing touches on my dress and even helped me put my shoes on – this is something I hadn't thought about; in that moment it would have been nice to have my mother there.
Despite knowing what we were both going to wear, Jack had tears in his eyes when he saw me walk down the aisle. We then said our 'I dos' and I became a woman with a triple-barrelled surname!
After our ceremony and the exchange of our emotional vows we each had written, we spent the whole day exploring the gorgeous Cornish countryside having our own personal photo shoot. Tom captured our love so wonderfully. From abandoned quarries to moors and coastal cliffs, we did it all – and the results were worth it! We then came back to our little wedding home and patiently awaited our own private chef who made the most exquisite food ever!"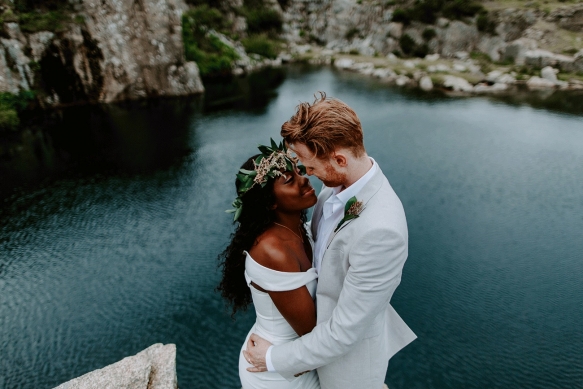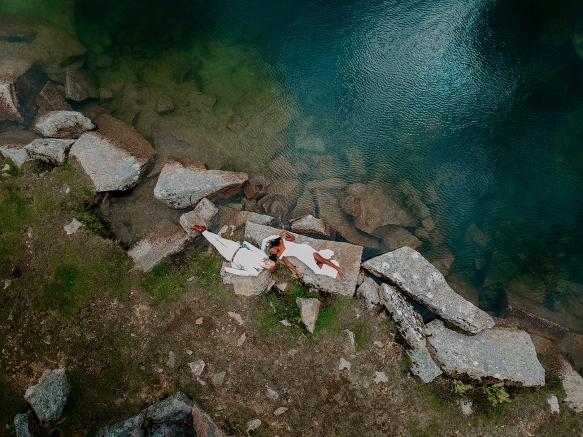 Does one particular moment stand out to you?
"Getting ready in the morning and asking Jack if my eyeshadow was okay. We thought we were going to spend the morning apart, but we were both so nervous and simultaneously excited, it felt so right in my most vulnerable state to be with my best friend and ask him if the make-up I was going to have on as I said 'I do' was perfect to him".
What advice would you give to other couples considering an elopement?
"Do it and don't look back. Be honest with your friends and family; they may not like it but they love you and will eventually come around. Don't drink at least a year before the wedding (okay, at least a week before); I had a puffy face, which was evidence of a last hurrah with my friends – just don't do it!"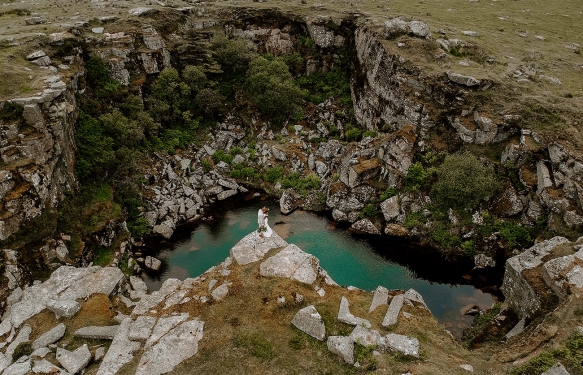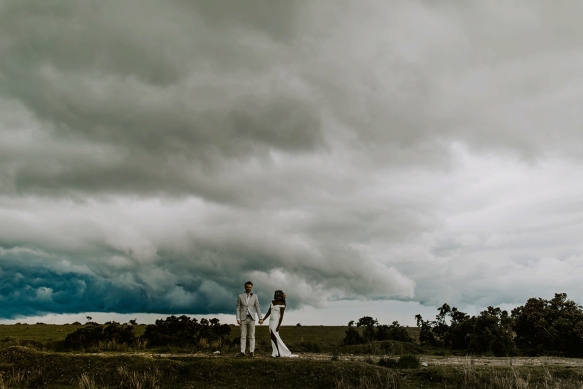 Wed

Directory

All you need from the finest wedding suppliers in Cornwall and Devon