The Devon Edition of Wed Magazine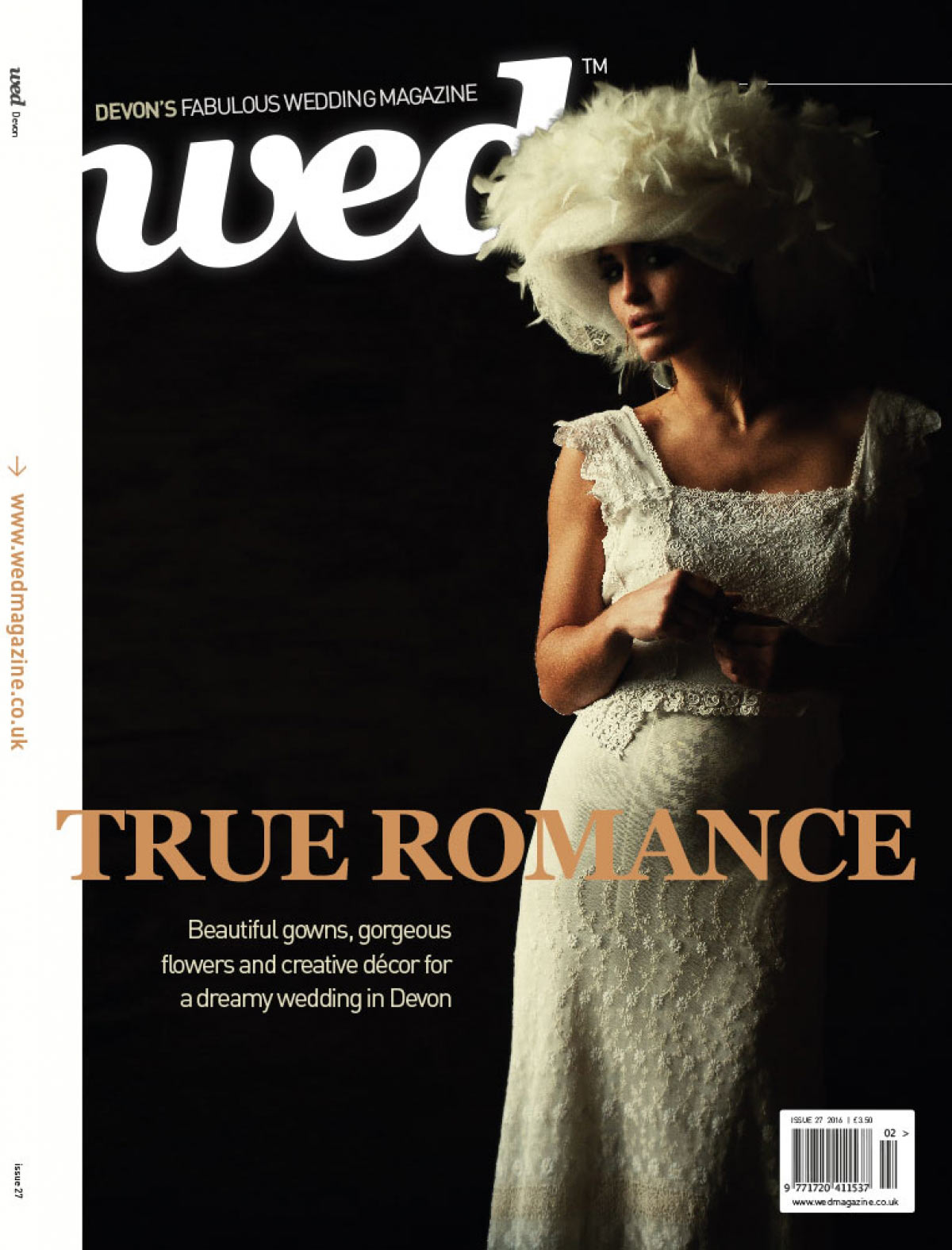 Devon Wed Magazine - Issue 27
From the dreamy coastline to the rolling countryside and the beguiling stretches of moorland in-between, marrying in Devon gives you a head start when it comes to throwing an insanely beautiful wedding. But, in my humble opinion, it's the personal touches that make a wedding unique, memorable and wonderful - something we all desire for our big day. With this in mind, we've filled this issue with personality-packed inspiration galore to help you build the day of your sweetest dreams.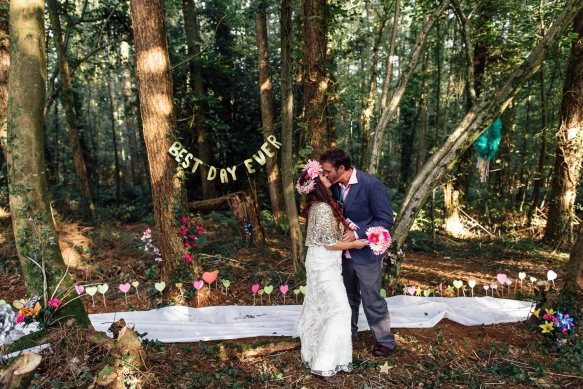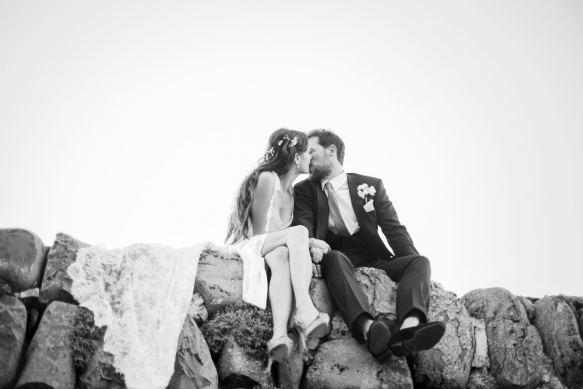 Our feature 'How to Throw a Personality-Packed Wedding' is filled with oodles of creative ideas, from table planning to ceremony styling; 'The Power of Flowers' offers top tips on picking the perfect petals and 'The Hot List' showcases the head-turning trends currently rocking the wedding world.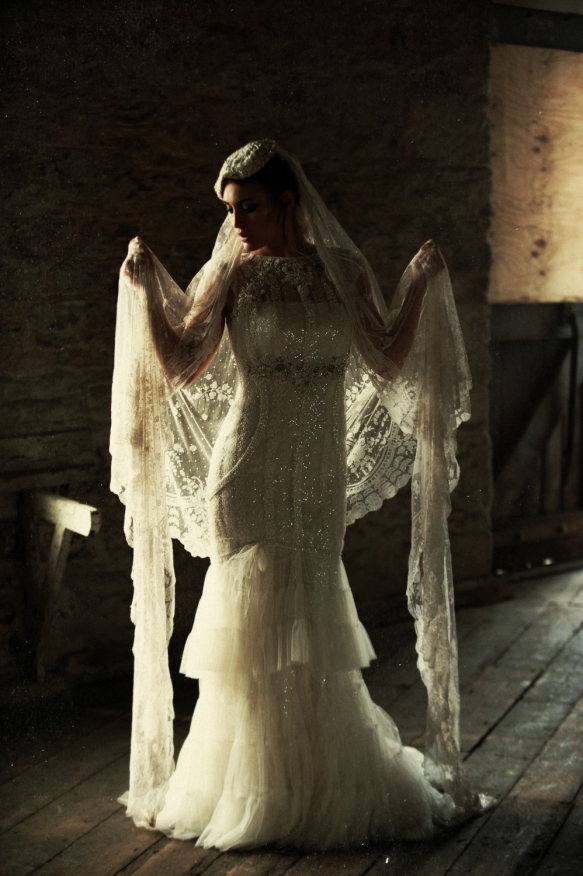 Our bridal fashion story, 'Love in the Time of Glamour' - much of which was shot on analogue film - is all about statement-making vintage bridal wear for brides seeking a truly unique and extraordinarily beautiful look. These fashions were captured in the atmospheric backdrop of Comma Five Art Space, the former studio of artist Robert Lenkiewicz, on Plymouth's Barbican. As an historic wedding venue is the perfect place to don a vintage gown, we've taken a look at some of Devon's most enchanting settings in 'Bygone Beauty.'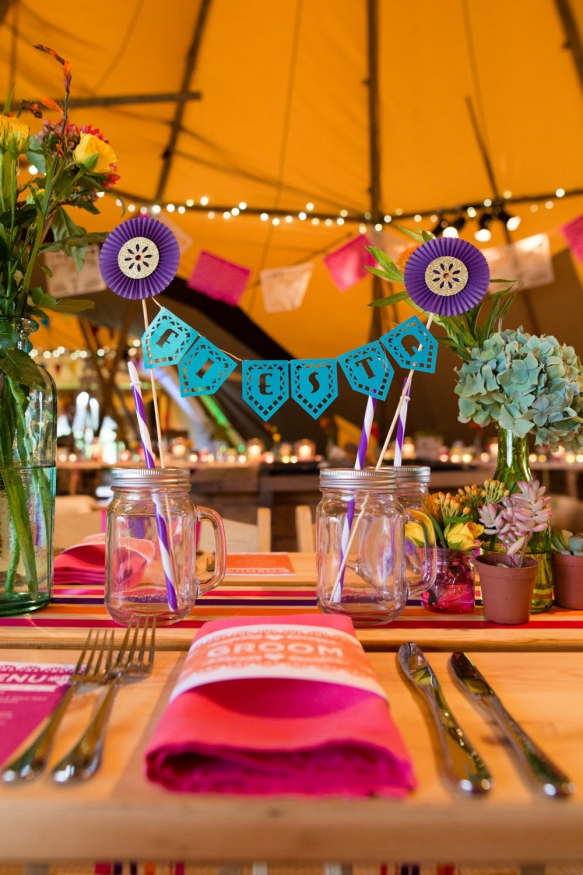 Whatever the season or styling vibe you're going for, we'll have gorgeous imagery to inspire: a riot of eye-popping brights and fun details in 'Fiesta Fever!'; a contemporary rustic affair laced with copper touches for autumn/winter in 'Glam Metal'; a serene scheme of rose quartz, marble and agate in 'Romancing the Stones', and pastoral pretty scenes fresh from a Beatrix Potter tale in 'Love Story.'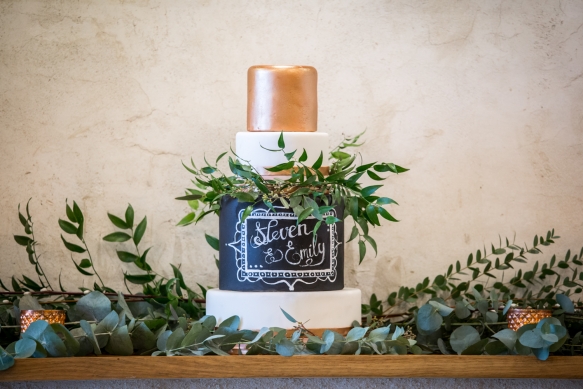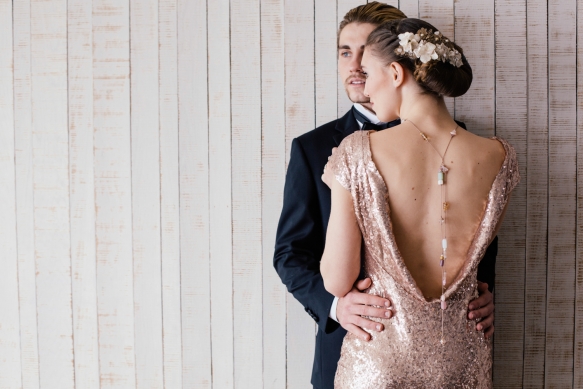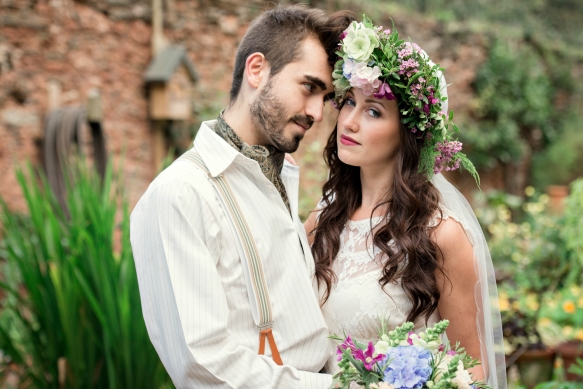 Finally, we have the most wonderful selection of real weddings in store for you. Celebrating this gorgeous county in all its glory, these brilliantly individual weddings take us from magical outdoor ceremonies in flower-filled gardens and ancient woodland to loved-up moments deep in the countryside and close to the sea. Dotted with personal touches and inventive ideas, I hope these love stories warm the cockles and inspire the very best - and bespoke - of days.
Rebecca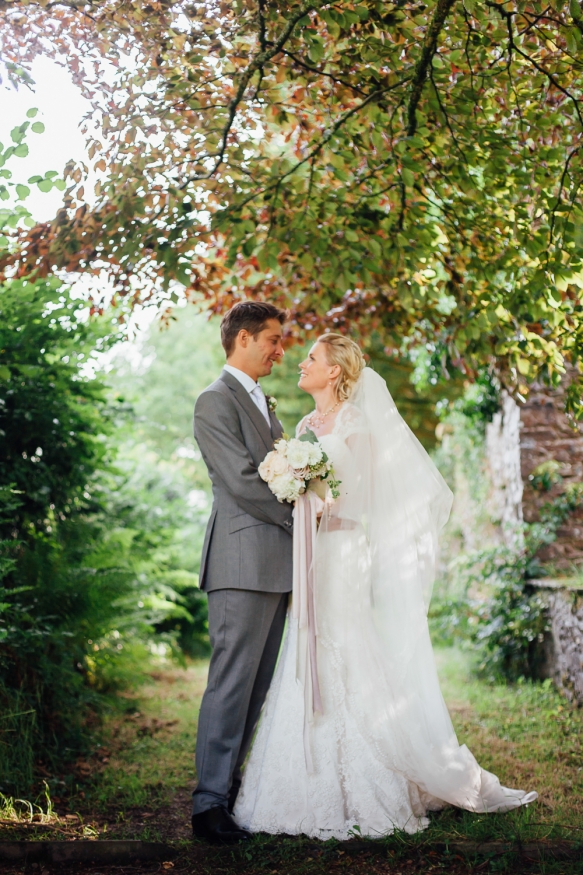 STYLE
14. HELLO PETAL
From favours to finishing touches, dress your day pretty with fancy florals
16. LOVE IN THE TIME OF GLAMOUR
Revel in the bygone beauty of vintage gowns and head-turning accessories
26. SHEER COMES THE BRIDE
Rock the barely-there trend in sheer fabrics, illusion details and nude hues
40. MAID FOR EACH OTHER
Fashion-forward looks for the ladies in your life
46. WED'S BOUDOIR
Bridal beauty tips and trends
48. ROMANCING THE STONES
Rose quartz, marble and agate spells the dreamiest of wedding schemes
60. LOVE STORY
Fresh florals and pastoral-pretty touches inspired by Beatrix Potter
70. WORKING THE GROOM
Style tips for the man of the moment
72. SUIT YOURSELF
Grooms' wedding woes resolved
74. FIESTA FEVER!
Throw a fiesta-fabulous party bursting with bold colours and fun details
86. GLAM METAL
Copper tones meet contemporary touches for a rustic wedding to remember
FEATURES
34. BRIDESMAID BLISS
Every bride needs an entourage. Choose yours wisely with these top tips
44. SHINE BRIGHT
Inspiration for choosing a diamond wedding ring with a modern twist
55. IF I COULD DO IT ALL AGAIN...
A bride's must-read guide to not always getting it right on W-day
65. 12 EASY WAYS TO STAY SANE IN THE RUN-UP TO W-DAY
All getting too much? Take heed of these chill-out mantras
79. HOW TO THROW A PERSONALITY-PACKED WEDDING
Add an individual touch to your day with these brilliant ideas from the experts
91. THE POWER OF FLOWERS
A wedding brimming with beautiful blooms begins here
96. THE HOT LIST
Eye candy alert! The latest ways to style your big day
100. BYGONE BEAUTY
Inside Devon's enchanting historic wedding venues
115. THE ESSENTIAL GUIDE TO GETTING MARRIED
Legalities and ceremonies: the need-to-know guide
121. THE PRE-WEDDING BUCKET LIST
Breeze your way into married life with these pre-wedding must-dos
REGULARS
6. BRIDAL BUZZ
What's new, what's hot, what's on
106. THE VENUE
Licensed venues for civil ceremonies in Devon
130. GOT WED
Newly-weds share a glimpse of their day
154. NOTES ON A WEDDING
Top tips for your planning pleasure
Editor
Rebecca Matthews
Chief features writer
Hannah May
Contributors
Elizabeth Chester, Abby Driver, Tracy Edwards, Claire Frances, Christine Jensen, Nicola Le Couteur Bisson, Charlotte Lodey, Gemma MacKenzie, Claudia Montano, Jenny Phipps, Sharon Ryan, Leon Soulsby, Christopher Wasey, Elle Winsor Grime, Denise Whitehair
Design
Matt Sanwell, Design UNLTD
Advertising and Management
Brendan Sleeman
Distribution
Jenna Matthews
Finance
Morwenna Matthews
Publisher
Wed Magazine
28 Reens Crescent
Heamoor
Penzance
Cornwall
TR18 3HW
01736 331456
Print
Four Way Print
Cover image
Dress
Days of Grace
Photography Andy Green, Harrera Images
Wed

Directory

All you need from the finest wedding suppliers in Cornwall and Devon