---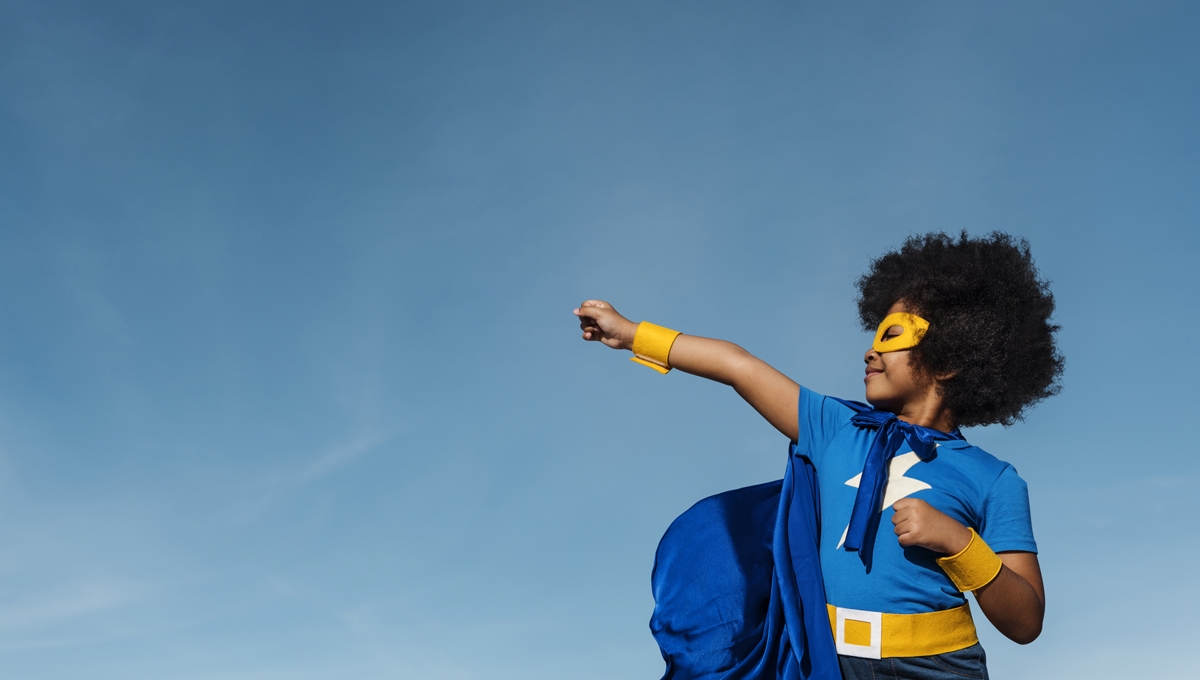 Treasure hunt ideas for your child guests
Treasure hunt ideas for your child guests
Set up a themed treasure hunt to keep your little guests entertained on your big day
Treasure hunts are a universal crowd-pleaser and will be great fun for any children who attend your wedding day. Some will take more preparation and organisation than others (although it's a good job to delegate!) but we've collated our favourite treasure hunt themes so you can pick and choose as little or as much as you like depending on the size and scale of your day. Happy hunting!
1. Superheroes
Capes, bat masks and spider senses at the ready. Give your little guests a treat with a superhero-themed treasure hunt where they can really test their powers in finding treasure. Giant spiders' webs made of old ropes across lawns or in low-level trees, face painting stations to transform them into their favourite characters, and even a series of rope ladders or a zip wire (should space and budget allow!) so they can literally fly through the air would all make this a magical adventure. Treasure can be in the form of golden star envelopes hanging from tree branches perhaps with codes inside that lead them to prizes of kaleidoscopes, glow sticks and spacehoppers - which all good superheroes need. A cute touch might be piņatas to bash along the way with sweet treats inside - they need to get their superhero energy from somewhere, after all, and where better to showcase that amazing power than a bang, bash and thump of a piņata?
2. Peter Rabbit

A Peter Rabbit treasure hunt has all the hallmarks of a very healthy game! Turn your vegetables into tasty treasure treats such as carrot cakes, spinach cheese scones and radish crisps, and let your guests run wild on a veg patch-themed hunt. Make trails from cotton wool ball bunny tails and sprinkle seeds from watering cans to create paths for them to follow. Children can complete part of the hunt in wheelbarrows if there are enough older hands to help ferry them around, and, of course, everyone should be wearing bunny ears!
3. Bubbles

Ball pits, sparkling drinks, bubble machines and even zorbing - a bubble-themed treasure hunt will bring magical, light-hearted fun. Bubble wrap could make a fun addition too - pop twenty bubbles to win a prize along the way? Plastic baubles hanging from trees with clues inside will generate excitement if dotted around your venue, and the treasure can include popping candy and balloons.
4. The world
Design your own treasure hunt based on the map of the world and let the children find clues from each country that will lead them to their treasure. Cut out footsteps for them to follow using a different country's flag for each footstep and hang flag bunting. Clues can be read from characters dressed up in each country's native costume (should you have enough willing volunteers!) and prizes can be games from different countries alongside maybe food and snacks from around the world.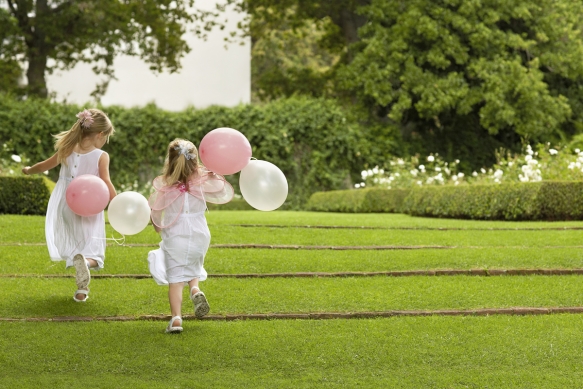 5. Fairies
Fairy doors are big news in the land of the tiny folk. Place secret hatches at the bottom of the any tree trunks at your venue and write poems or stories to be found behind each door, which direct your little guests along the trail to the next fairy hideaway. Fairies made from wooden pegs make great clues and treasure - dress them as ballerinas, in tiny tutus made from pink netting - or pirates with drawn-on eye patches and striped material as T-shirts. And then grant wishes as prizes. Magical!

6. Dinosaurs
Who doesn't like a beast so mighty they have a name like Gigantausaurus or Supersaurus? A dino-themed treasure hunt will appeal to most children, so grab some flour and dust dinosaur prints around your outdoor space - simply cut a gigantic dino-foot shape out of card and shake the flour over the cut-out. Let the prints lead your party around trees, under bushes and across lawns looking for treasure such as fossils, miniature dino models and exciting facts about each beast. Dinosaur eggs (made from papier-mâche) could be the end result, which, once broken, reveal the real treasure of dinosaur-shaped biscuits.

7. Stars
Tell your guests to look up and watch in wonder as they follow your trail of stars through the branches of trees, woven around windows and weaved through hedges or fences. This one can easily be brought indoors with star detail added almost anywhere - from table centres to patterns on the orders of service and menus, or hanging from the ceiling of the reception and even the bride's jewellery, shoes or updo! Treasure and prizes can be awarded once a certain amount or the most amount of stars have been collected throughout the day.
8. Animals
Choose your theme - from safari or jungle to farmyard or sea life - and let the games begin with children being navigated through a treasure hunt that is led by grown-ups in fancy dress. Cheetahs can prowl around gardens searching for their spots, there can be tails to pin on the donkeys, search the hens' nests for their missing eggs, and find 10 'Nemo' fish. Prizes can be animal-tastic badges celebrating things like courage, bravery, speed and teamwork during the treasure hunt.
9. The Gruffalo
He has terrible tusks and terrible claws and terrible teeth in his terrible jaws... and would you want to meet him at the end of a treasure hunt? Quite possibly if you're under 10! For the artists among us, cardboard cut-outs of the mouse, owl, snake and fox from 'The Gruffalo' could point your guests in the right direction along the treasure hunt, while footprints scattered throughout the trees will add to the sense of anticipation. Make Gruffalo caves from old boxes or branches and leave clues in the form of excerpts from the book by Julia Donaldson, which leads to a Gruffalo-style dressing-up box filled with enough costumes to frighten anyone into the woods!
10. Bake off
Host an outdoor 'Junior Great British Bake Off' treasure hunt and send your little guests wild with hidden ingredients they need to find and then 'bake' with at the end. There are loads of great recipes for fridge cakes like rocky road or tiffin cake that can be made relatively easily and without an oven, or pre-made biscuits that need icing. Then let the newly-weds choose the winner with a taste-test. Enjoy!
CHILD'S PLAY
Fun and super-cute finds to keep your little guests smiling on W-day
Llama piņata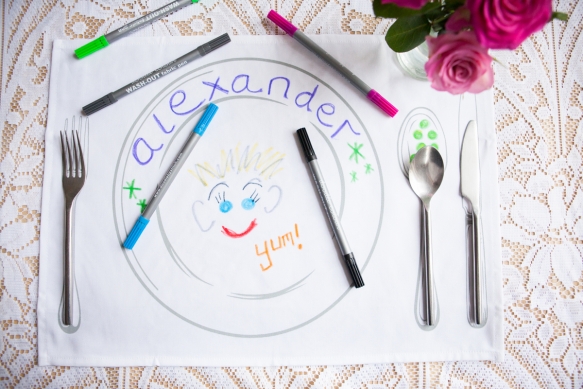 Washable doodle mats
Sequin masks
Superhero mask kit
Truly bunny ears headband
Personalised wedding activity pack
FUN AND GAMES
We love these traditional fairground-themed games from Stargazey Wedding Decor Hire - perfect fun for kids of all ages!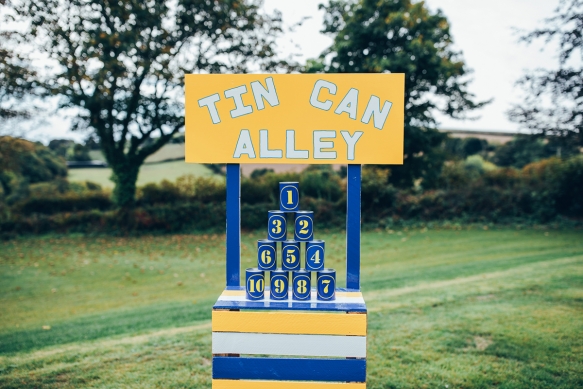 words Elizabeth Chester

Copyright Wed magazine 2019
Wed

Directory

All you need from the finest wedding suppliers in Cornwall and Devon