---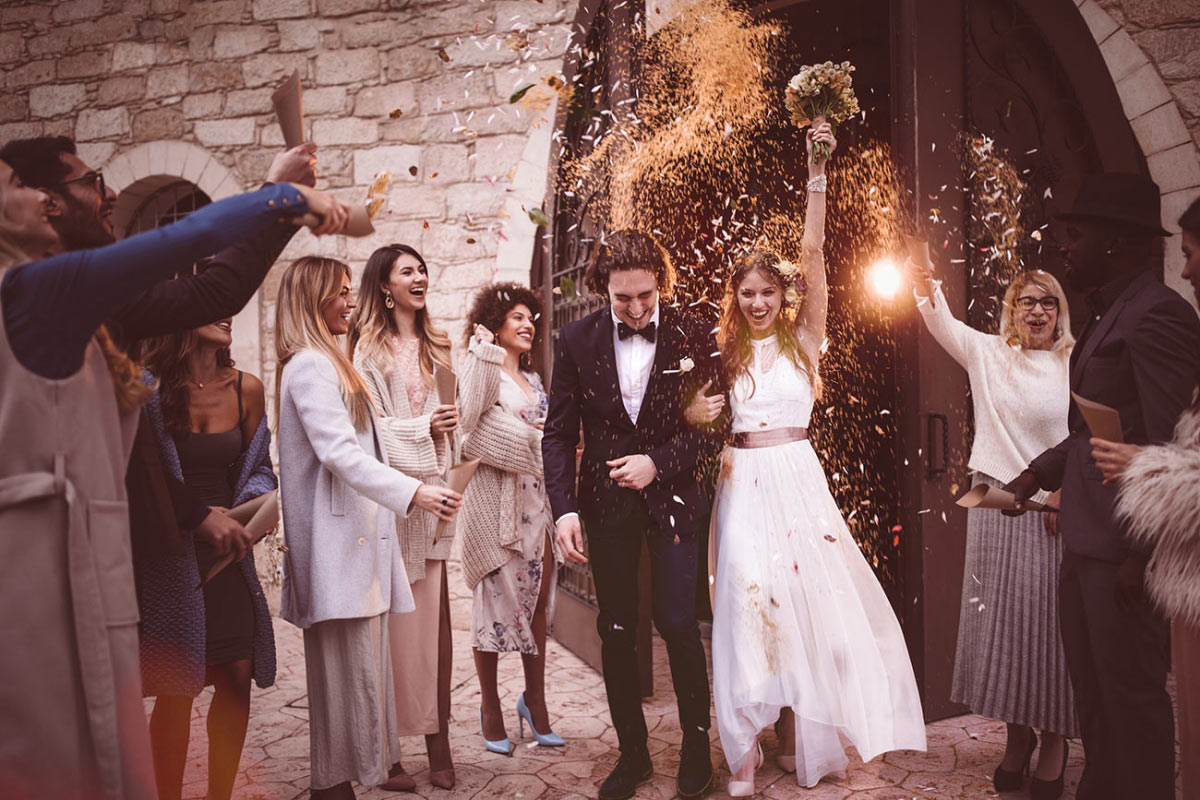 Top tips for planning a big wedding
Big Love
The big wedding is back! Here are some ideas for celebrating on a grand scale
Ever heard of the phrase 'go big or go home'? Sometimes a big wedding is the only way to go – perhaps you have large families, oodles of friends, FOOS (Fear Of Offending Someone) or maybe, after two years of Covid, you just want to throw one heck of a bash. Whatever your reasons for having a supersize big day, you'll need to put some thought into how to manage your party.
Hire an appropriate space
Even as we creep out of Covid restrictions, no one wants to be squeezed, cheek-by-jowl, into a village hall with a maximum capacity of well below your guest list. Let your venue and wedding coordinator if you have one advise on numbers and don't try to squeeze in more than is recommended. Depending on your venue, numbers may be flexible at certain times of year; for example, barn weddings may be able to utilise an outdoor space in the summer months. But remember, the weather can change. Nobody wants to be queueing to get inside your barn do that's rammed to the rafters while the rain pours down outside.
Hotels often have large ballrooms that allow for big numbers so ensure you look at appropriate venues once your guest list is confirmed. And if you want a Hobbit themed do in a tiny treehouse but your guest list stands at 200 and counting, it might be time to rethink your theme.
Whether the dancefloor holds your entire guest list or not, consider setting up other gathering points – perhaps a bar away from the dancefloor, a chill-out seating area, quiet zone, photo booth, dressing up station or even a craft table for younger guests. This means your guests will be dispersed nicely around your venue.
Also, remember big venues may require big decorations, so ensure you have room in your budget for grand centrepieces and wow floral finishes if you've booked, for example, the ballroom of a grand hotel.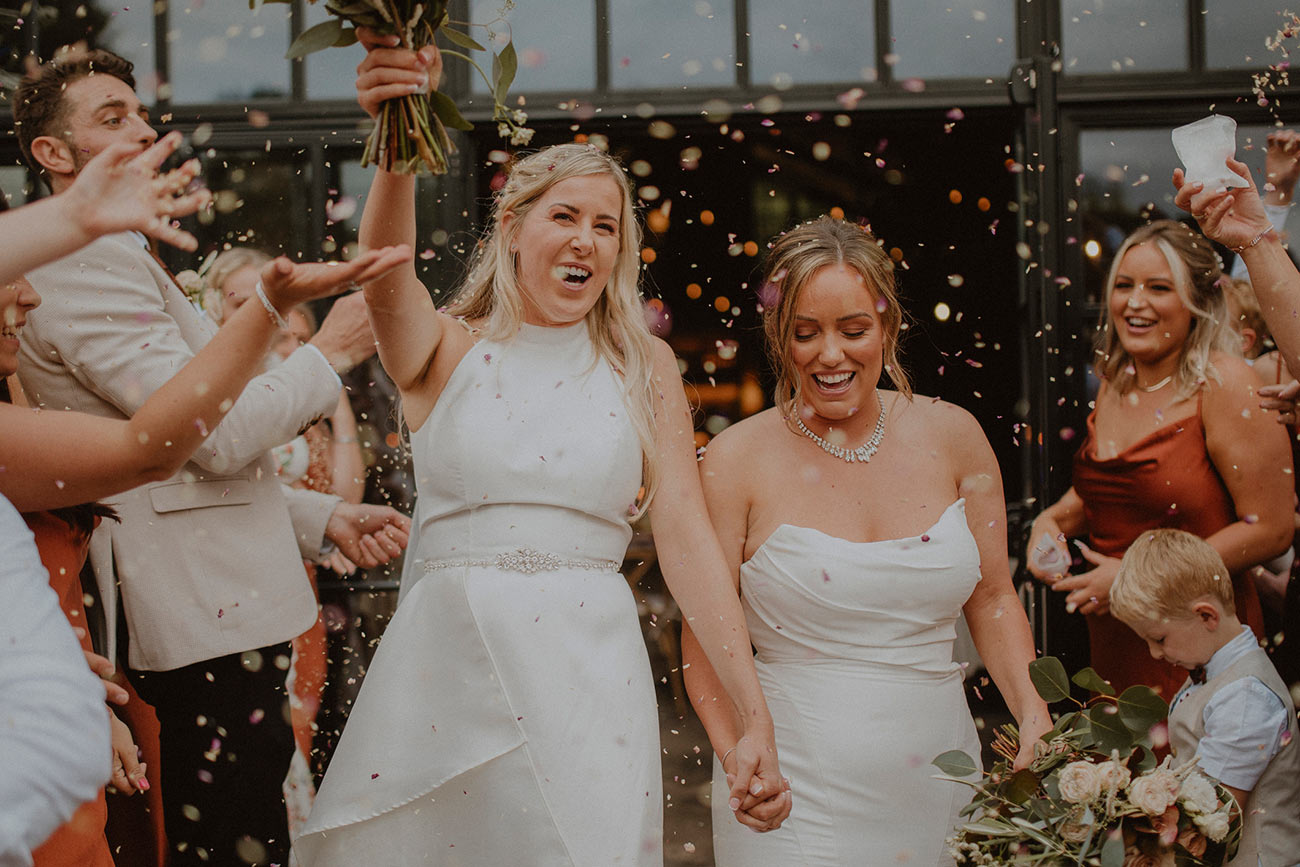 iStock/SolStock
Think about food
How to cater for large numbers? Buffets may mean long queues while sit-down meals will need a lot of waiting staff to ensure one guest isn't beginning their prawn and caperberry skewer starter while another is taking their last mouthful of Eton mess.
A perfect fit for a festival wedding, food vans are brilliant for large groups as you can offer a range of catering options so there isn't one queue forming at one van. And talking of subsistence, maybe that lovely idea of a DIY bar isn't going to work with large crowds, so bartenders may be a wise investment.
To favour or not to favour
Painting hundreds of pebbles with the date of your big day is certainly thoughtful and will no doubt be well received by your guests, but do you have the time for personalised touches on this scale? Even the cheapest of ideas can be pricey once you start multiplying in the hundreds, so favours might be something you choose to forgo. Or perhaps make charitable donations on behalf of each guest and print the details for each table to let everyone know of your gesture.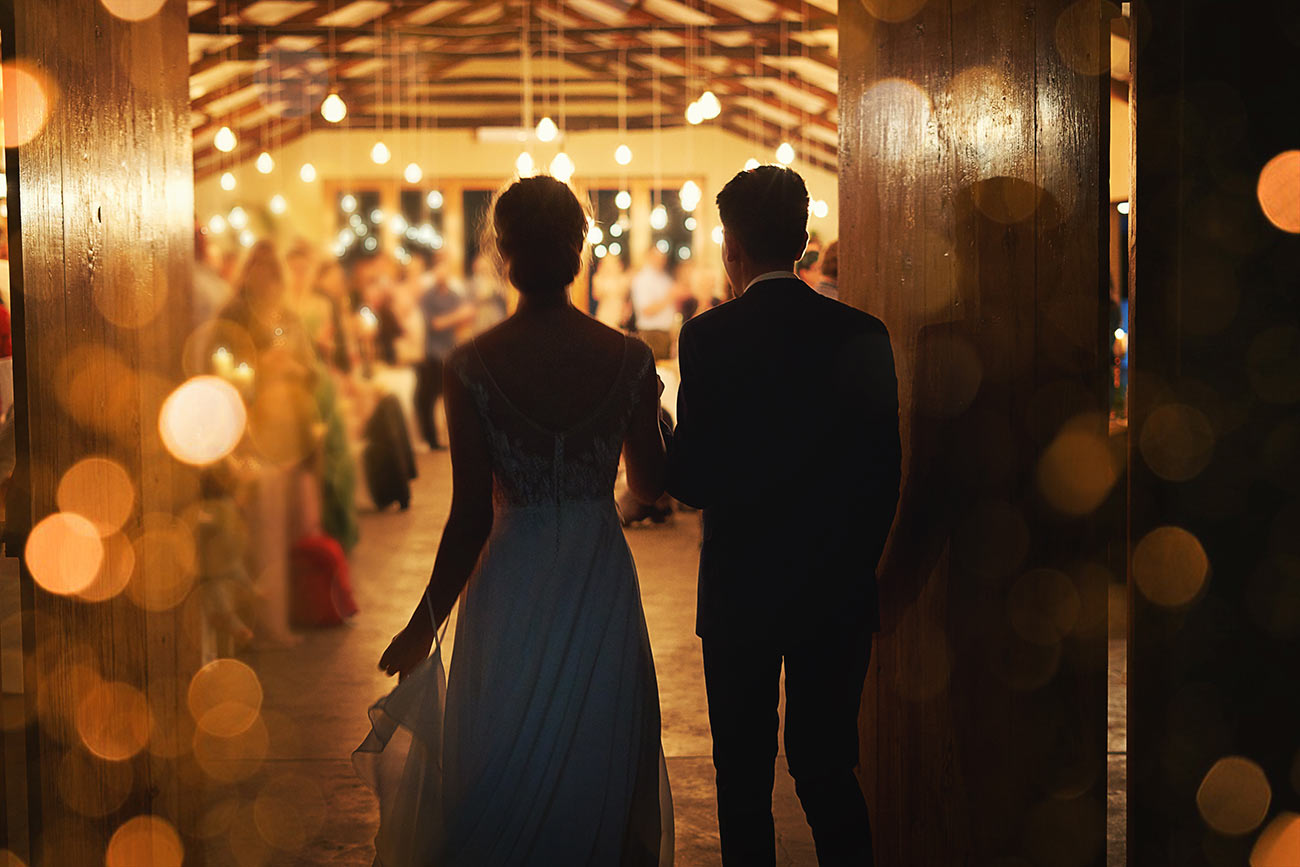 iStock/Hiraman
On-the-day responsibilities
If you have a large wedding, you'll have no shortage of people to call on for roles such as bridesmaid, groomsman, ring bearer and the like. You'll also have your pick of guests for cute roles such a confetti thrower and superhero procession leader. However, just because you're having a large do doesn't mean you have to find a role for absolutely everyone. Big dos can still be minimal on fuss, so if you simply want you and your other half taking centre stage and everyone else as guests, there are no rules to say you can't.
The gift list
Your guests will probably want to treat you to a gift of some sort on your special day. However, a large guest list could mean an absolutely heaving gift list. How about giving your guests options to choose from such as a gift list, charity donation, a contribution towards your honeymoon or even simply letting people know their presence is your present. Gifts from various avenues will ensure you don't end up with more kitchen equipment than you can shake a whisk at!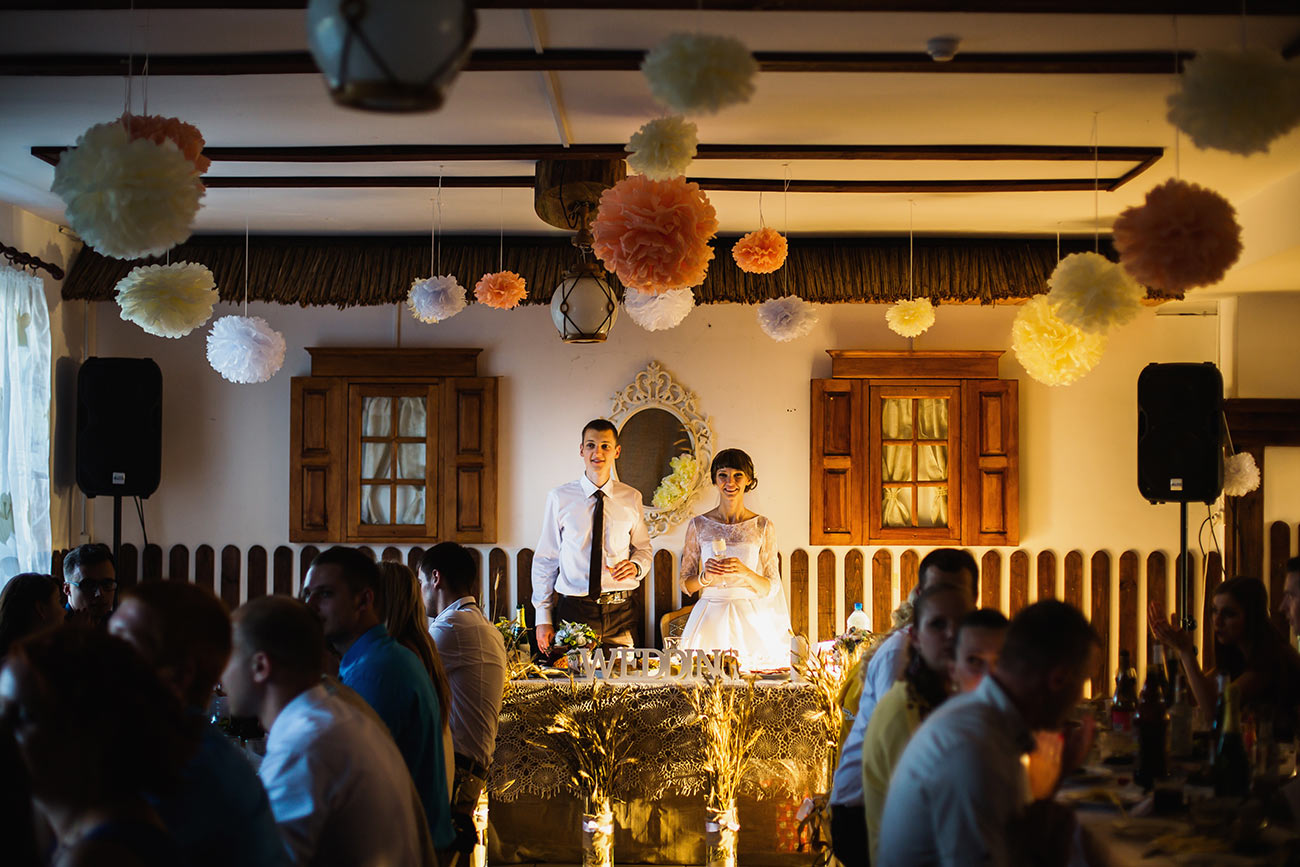 iStock/iiievgeniy
Accommodation & travel
Think about where your guests will be able to stay and how they will travel to your ceremony and venue. If you book that remote barn with the local three-bed B&B a mile away and nothing else as far as the eye can see, you might find people struggle to make it. Large weddings need a range of accommodation options nearby so your guests can choose depending on budget, distance and transport links.
Meet & greet
You don't want to spend your wedding day working the room making sure you say hi to everyone while surreptitiously updating the clipboard that's tucked underneath your gossamer skirt. Neither do you want to wake up the next day thinking "Was Auntie Elmer or any of my uni friends there?". So how best to approach this? You may find separating the crowd could help: older guests, for example, may enjoy a traditional receiving line or you could schedule time to greet them all in a quiet zone at a certain point in the day. Guests of your age range could be invited to an after-party and under 10s could be welcomed by an entertainer so you can gather them in one place to say hello and release a confetti canon! A welcome dinner the night before for guests who have travelled a long way or you haven't seen in ages might help them feel welcome. Or how about scheduling in times to visit each table before, during and after the wedding breakfast for a cheers and a selfie?
And finally, talking of selfies, try to schedule in some time for a group shot. If that's from way up high on a balcony to capture the scale of your do or even an ariel photograph, one thing's for sure – it's probably going to take more than a selfie stick to record this one!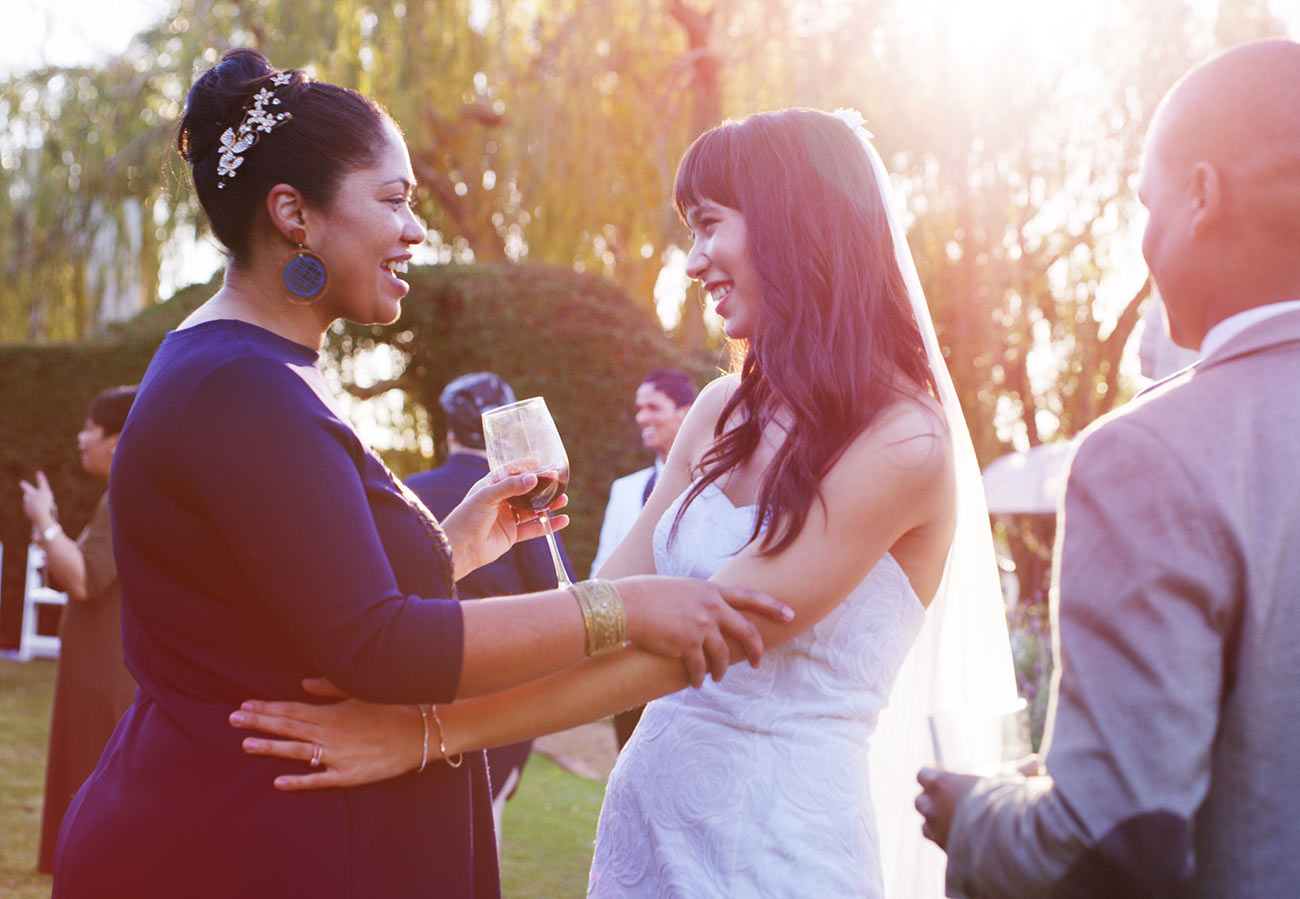 iStock/AlexanderFord
Main image istock/wundervisuals
words Elizabeth Chester
Wed

Directory

All you need from the finest wedding suppliers in Cornwall and Devon