The Devon Edition of Wed Magazine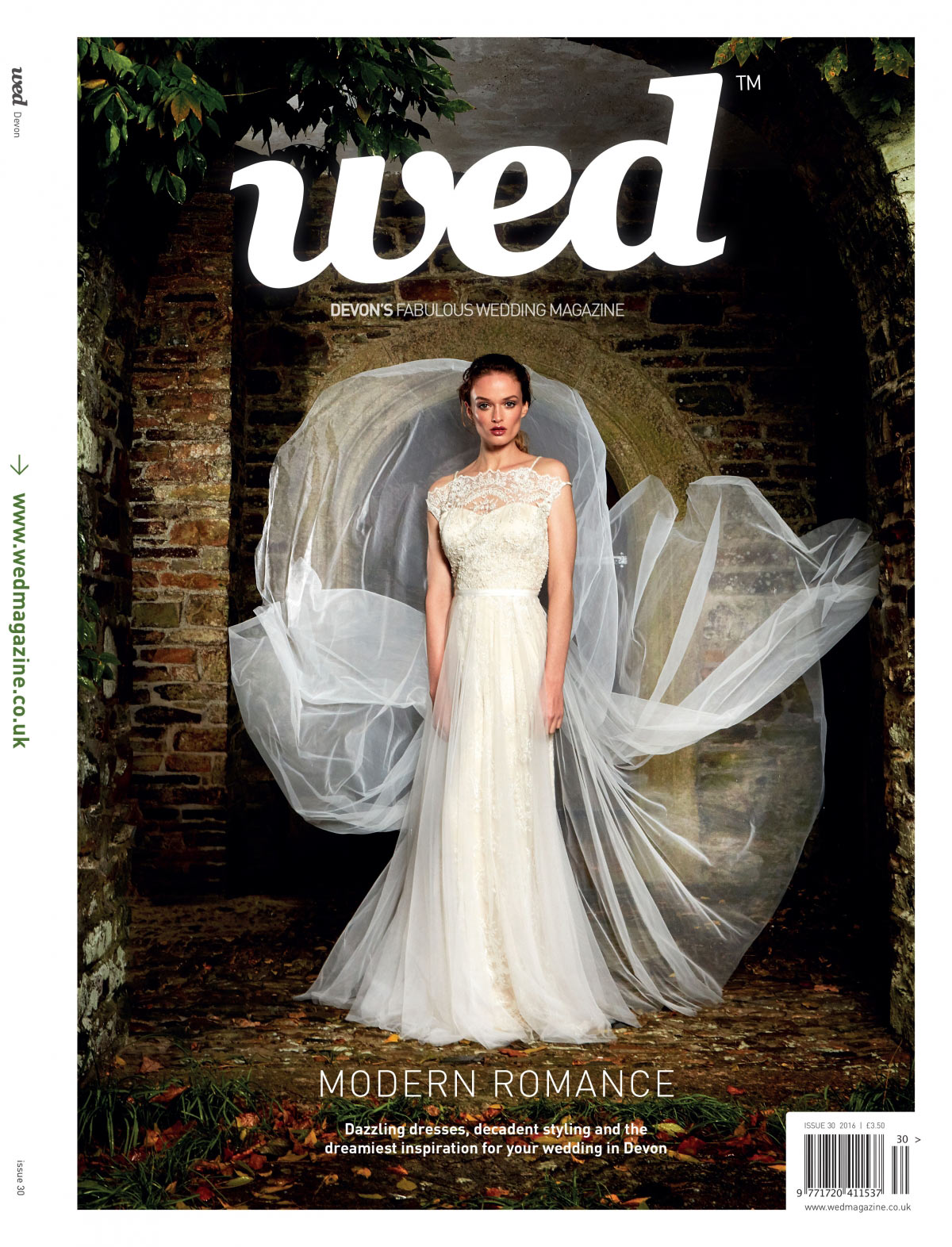 Devon Wed Magazine - Issue 30
HEAVEN IN DEVON
Freshly engaged? Congratulations! Welcome to Wed - your trusted companion every step of the way to the altar. We're here to inspire a beautifully individual wedding in Devon filled with joy, love and oodles of personality.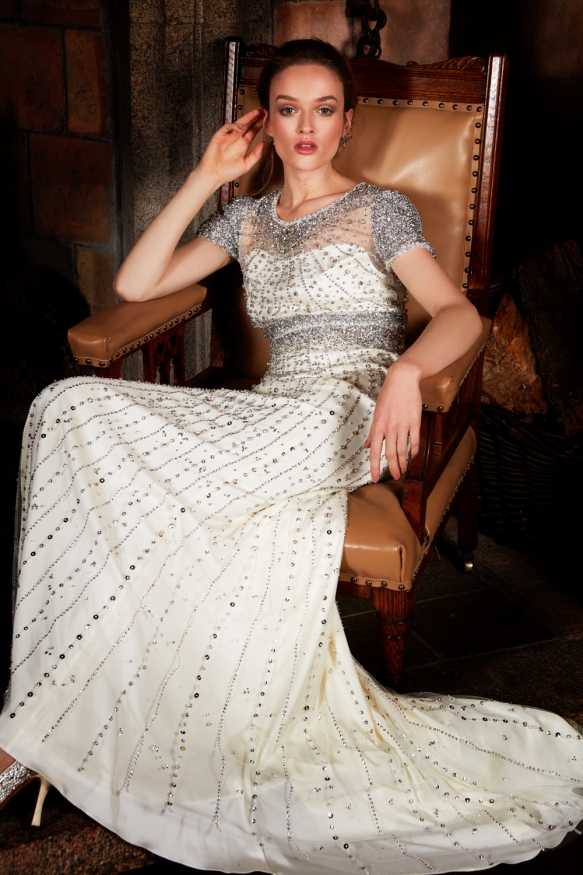 Now is a good time to get rid of any preconceptions of what a wedding 'should' be. Consider the rulebook thrown out - for the modern wedding can be anything you dream it to be, whether it's boho vibes on the beach, a handfasting in the woods, festival fun on the farm or all-out glamour at a majestic country house. It might even be the cosiest of dos for two. As long as it epitomises your vision as a couple, then we say: go for it! You'll find each issue of Wed is a celebration of brilliantly individual weddings, creative styling ideas, must-read features - and the finest wedding suppliers in Devon.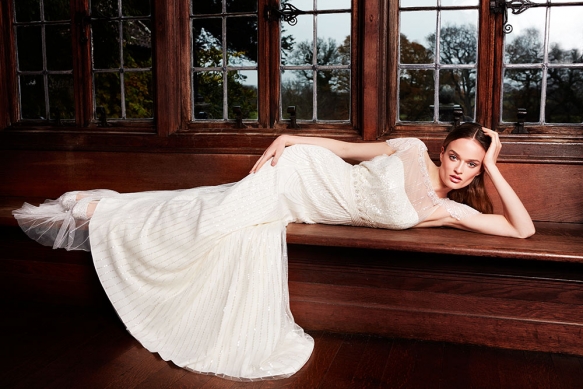 We had the pleasure of staying at one of the county's finest venues: Coombe Trenchard to shoot our bridal fashion story, 'Bright Sparks'. From the dramatic Grand Hall to the beautiful Italianate clock tower, it was the most atmospheric of settings to shoot this uber glam selection of gowns, each dripping in sequins, beads and the most lovingly crafted embellishment. You'll find similarly fashion-forward gowns in 'Drama Queen', a chic and sumptuous take on a winter wedding captured amidst the grandeur of Exeter Castle. Then there's the floral-fabulous mood of 'Garden Party'; the Moroccan meets Indian vibes of 'Love in the Time of Colour' and the heady blend of blooms and whimsy in 'La Vie en Rose' - each brimming with lush florals, rich colour and standout style.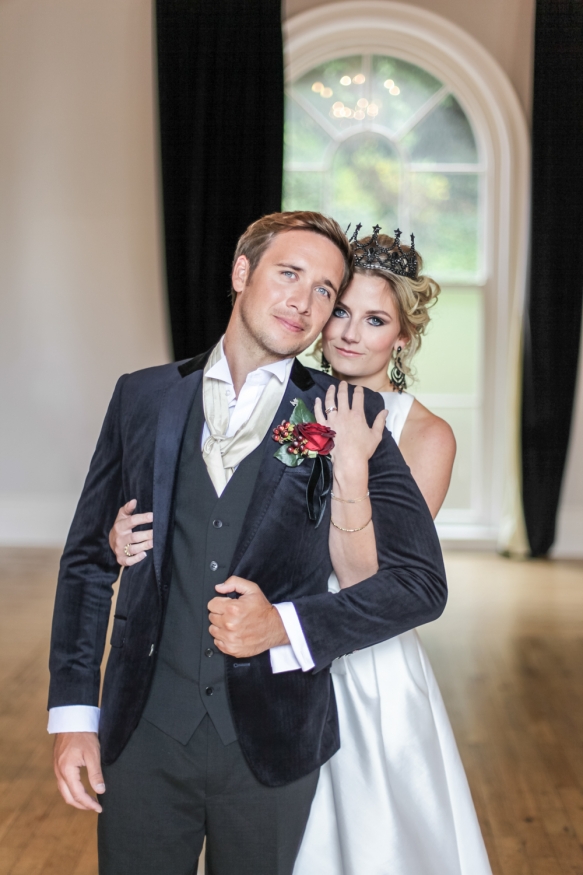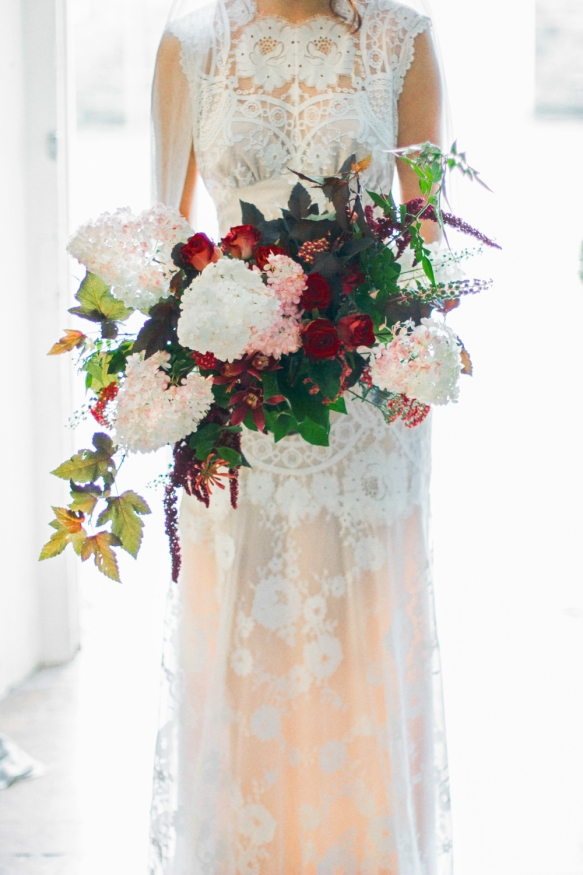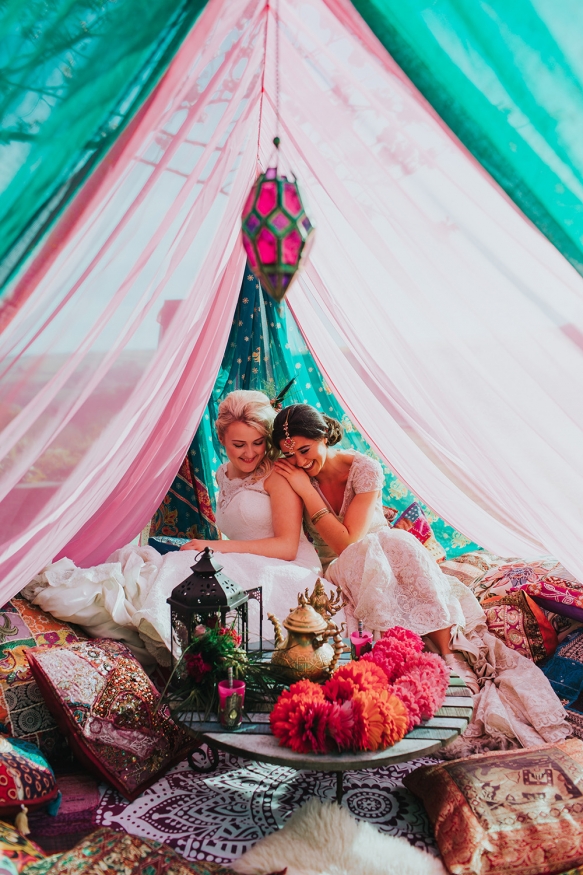 From fairground fun to candlelit clifftop vows, 'Got Wed' is filled with beautiful love stories, each of which captures a rich sense of personality, the joy of love - and the enchanting beauty of Devon. You, dear readers, have chosen one awe-inspiring county to marry in - and we look forward to inspiring the wedding of your wildest - and most wonderful - dreams!
Rebecca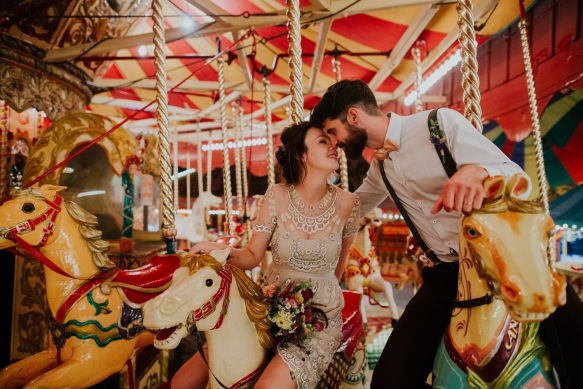 STYLE
16. BLUSH CRUSH
Choose barely-there pink for the prettiest of W-day palettes
18. SHINE BRIGHT
Dazzling gowns embellished with sequins, beads and delectable detail
26. DRAMA QUEEN
Luxe up your winter wedding with sumptuous shades and super-chic gowns
32. LET IT SHINE
Pick your fashion personality and a fresh-from-the-catwalk gown to match
40. MAKE THEIR DAY!
From metallics to multiways, the new rules of cool for your bridesmaids
50. WED'S BOUDOIR
Bridal beauty tips and trends
52. LOVE IN THE TIME OF COLOUR
Mash up Moroccan and Indian style for a vibrant bohemian bash
56. WORKING THE GROOM
Style tips for the man of the moment
69. GARDEN PARTY
Floral-fabulous inspiration for a fresh-from-the-garden wedding
86. LA VIE EN ROSE
Blend red roses, ethereal lace and a touch of whimsy for a look of pure romance
FEATURES
45. SPA GAZER
Wed discovers heaven in the luxe climes of Gaia Spa
48. ROCKS ON
Add a splash of colour to your wedding ring with these gorgeous gemstones
59. PLAN-IT WED
Keep calm and plan to perfection with this step-by-step guide
64. IT'S A DATE!
Address to impress with a so-you save the date
76. CHIC SEATS
From elegant to ethereal, transform your chairs with these DIY tutorials
81. HOT TRENDS
Experts pick out the top-trending looks for 2017
92. REMEMBER ME
Honour the memory of a loved-one with these heartfelt ideas
96. MADE IN DEVON
Tucked-away rural venues for a beautifully individual wedding
111. ESSENTIAL QUESTIONS FOR YOUR WEDDING VENUE
What to ask your venue...now!
117. HERE'S LOOKING AT YOU
Thinking of having a first look? Here's the low-down
123. THE ART OF COMPROMISE
Meet in the middle once W-day is over with this expert advice
REGULARS
6. BRIDAL BUZZ
What's new, what's hot, what's on
102. THE VENUE
Licensed venues for civil ceremonies in Devon
130. GOT WED
Newly-weds share a glimpse of their day
154. NOTES ON A WEDDING
Top tips for your planning pleasure
Editor
Rebecca Matthews
Chief features writer
Hannah May
Contributors
Elizabeth Chester, Carmen Croxall, Abby Driver, Tracy Edwards, Christine Jensen, Jenny Phipps, Christopher Wasey, Elle Winsor Grime
Design
Matt Sanwell, Design UNLTD
Advertising and Management
Brendan Sleeman
Distribution
Jenna Matthews
Finance
Morwenna Matthews
Publisher
Wed Magazine
28 Reens Crescent
Heamoor
Penzance
Cornwall
TR18 3HW
01736 331456
wed@wedmagazine.co.uk
www.wedmagazine.co.uk
Print
Four Way Print
Cover image
Dress
Catherine Deane, The Ivory Secret
www.theivorysecret.co.uk
Photography Barry Jeffery
www.barryjeffery.com
Wed

Directory

All you need from the finest wedding suppliers in Cornwall and Devon