The Devon Edition of Wed Magazine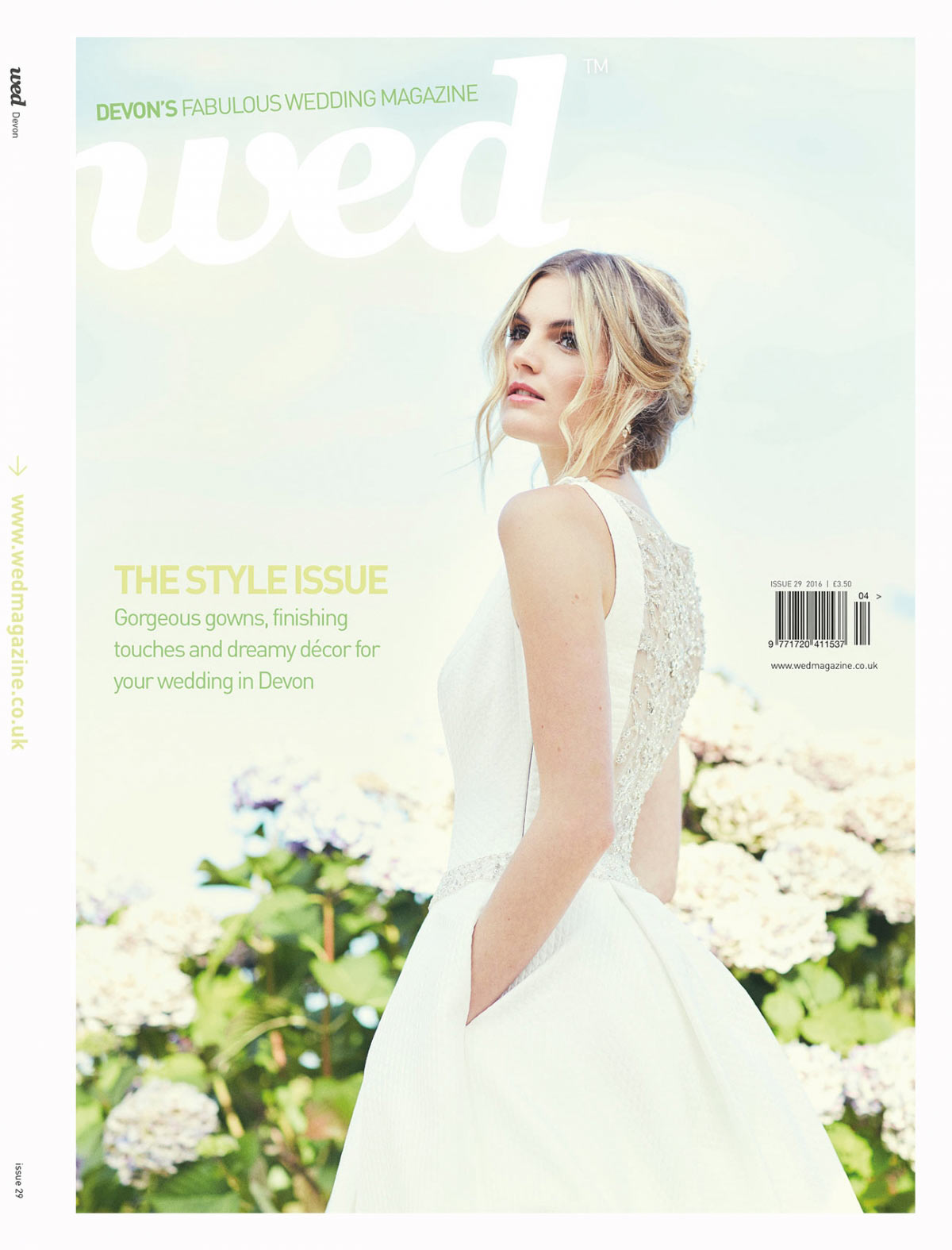 Devon Wed Magazine - Issue 29
Billowing ball gowns, light-as-air lace, twinkling jewels and fabulously fancy footwear - you'll find them all in these gorgeous pages. Yes, this issue we're revelling in the fashions and finer details of wedding wear, helping you to create a W-day look that is oh-so beautifully you.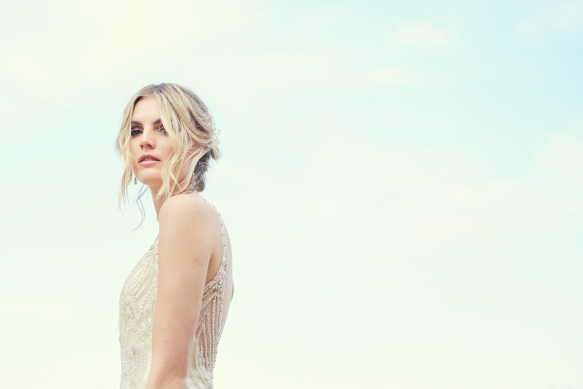 For those of you just setting off on your quest for your dream dress, the sheer choice can be overwhelming - that's why we've picked out the top-trending looks on the bridal catwalks in 'The Fash Pack', to help you get started. Shot in the enchanting climes of Mamhead House, 'White Hot' showcases a selection of stunning, new-season silhouettes, while 'Lovers and Dreamers' offers some wonderfully whimsical inspiration for brides seeking free-spirited aisle style.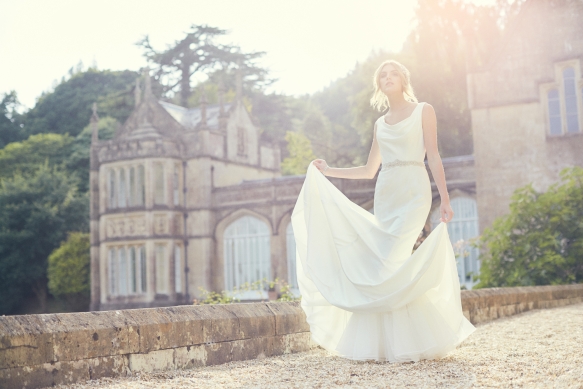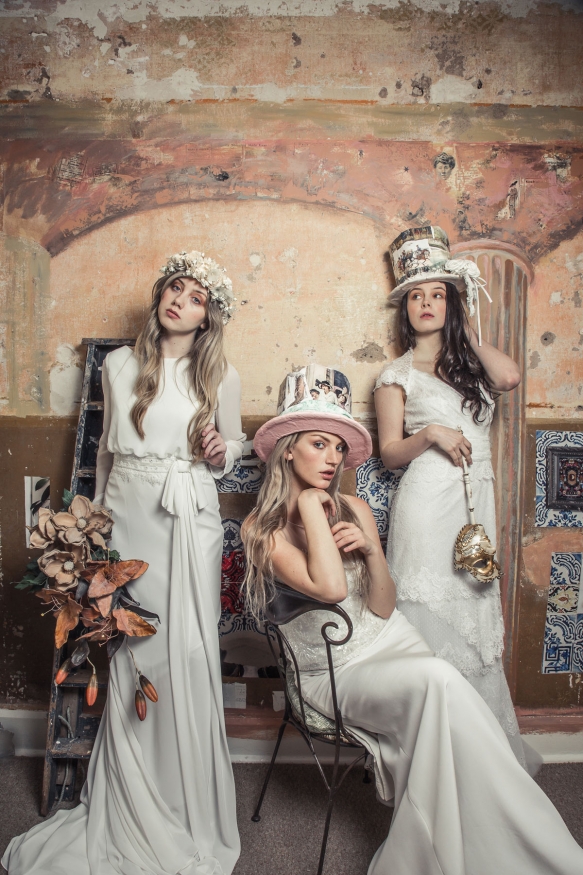 The secret of a so-you bridal look lies in the finishing touches. In 'Accessorise All Areas', you'll find top tips aplenty for choosing those key pieces, while 'The Perfect Pair' offers eye candy galore for shoe lovers.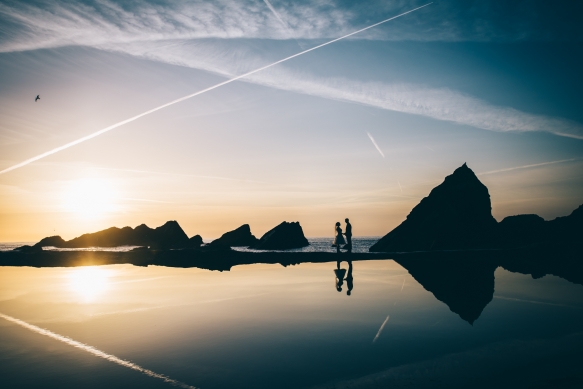 The scope for styling your celebration can be similarly dizzying. From the serene scenes of a lavender and lemon palette to the dreaminess of a wedding filled with beachcombed treasures at the water's edge, prepare for Pinterest-worthy inspiration aplenty in this issue's styled shoots.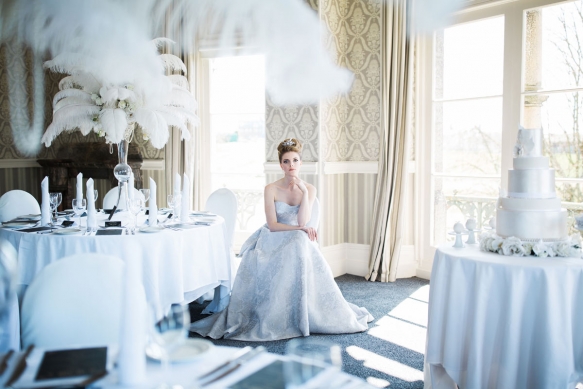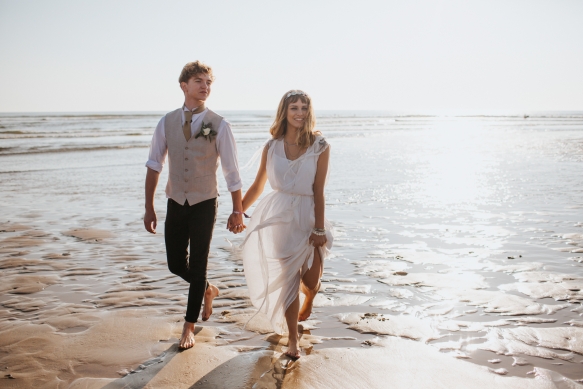 And then there are the real weddings. It has been a pleasure to recount such beautiful celebrations: from sun-drenched ceremonies and flower-filled vows to waterside jaunts and celebrations deep in the country - each wedding is filled with joy, love and oodles of personality. Wishing you a wedding filled with just as much love and laughter!
Rebecca
STYLE
16. GOLD RUSH
Go for gold for an elegant celebration with a luxe twist
16. WHITE HOT
Sashay down the aisle in the dreamiest silhouettes of the new season
26. LOVERS AND DREAMERS
Whimsical lace and chiffon gowns for free-spirited brides
32. THE FASH PACK
Fall in love with the trends rocking the runways
40. ACCESSORISE ALL AREAS
Let your personality shine through those all-important finishing touches
44. THE PERFECT PAIR
Step into married life with some super-stylish shoes
46. LITTLE MIX
Fabulous frocks for your flower girls
54. WED'S BOUDOIR
Bridal beauty tips and trends
56. LUXE IS IN THE AIR
Spotlight-worthy gowns and glamorous styling spells a stellar celebration
60. WORKING THE GROOM
Style tips for the man of the moment
62. LOVE IN LEMON AND LAVENDER
Pair lemon with lavender for a serene and so-chic scene
84. HEART OF THE OCEAN
Beachcombed treasures set the scene for a dreamy waterside wedding
FEATURES
49. HEAVEN IN DEVON
Wed discovers the blissful climes of Hartland House Spa
42. PERFECT CHEMISTRY
Mix your metals for a wow factor wedding ring
66. FOR THE LOVE OF GIN
Infuse your booze with these step-by-step tutorials
71. RAISING THE BAR
Signature cocktails pack a personal and palate-pleasing punch
75. FAMILY (MIS)FORTUNES
Top solutions to those common W-day family dramas
81. FAVOURS UNDER A FIVER
Budget-friendly favours your guests will actually use
91. ANIMAL ATTRACTION
How to throw a dog-friendly do
96. TO THE MANOR WED
Revel in the romance and luxuries of a manor house hotel venue
110. 5 PLANNING PITFALLS...AND HOW TO AVOID THEM
Sidestep the classic planning problems with this expert advice
116. MORE THAN WORDS
Top tips for penning your wedding vows
120. EMOTIONALLY SPEAKING
How to stay calm as a couple on the emotional journey to 'I do'
REGULARS
6. BRIDAL BUZZ
What's new, what's hot, what's on
102. THE VENUE
Licensed venues for civil ceremonies in Devon
130. GOT WED
Newly-weds share a glimpse of their day
154. NOTES ON A WEDDING
Top tips for your planning pleasure
Editor
Rebecca Matthews
Chief features writer
Hannah May
Contributors
Frances Cave, Elizabeth Chester, Abby Driver, Tracy Edwards, Christine Jensen, Gemma MacKenzie, Jenny Phipps, Christopher Wasey, Elle Winsor Grime
Design
Matt Sanwell, Design UNLTD
Advertising and Management
Brendan Sleeman
Distribution
Jenna Matthews
Finance
Morwenna Matthews
Publisher
Wed Magazine
28 Reens Crescent
Heamoor
Penzance
Cornwall
TR18 3HW
01736 331456
wed@wedmagazine.co.uk
Print
Four Way Print
Cover image
Dress
Pronovias, The Wedding Company
Photography Ethan Elliot
Wed

Directory

All you need from the finest wedding suppliers in Cornwall and Devon