---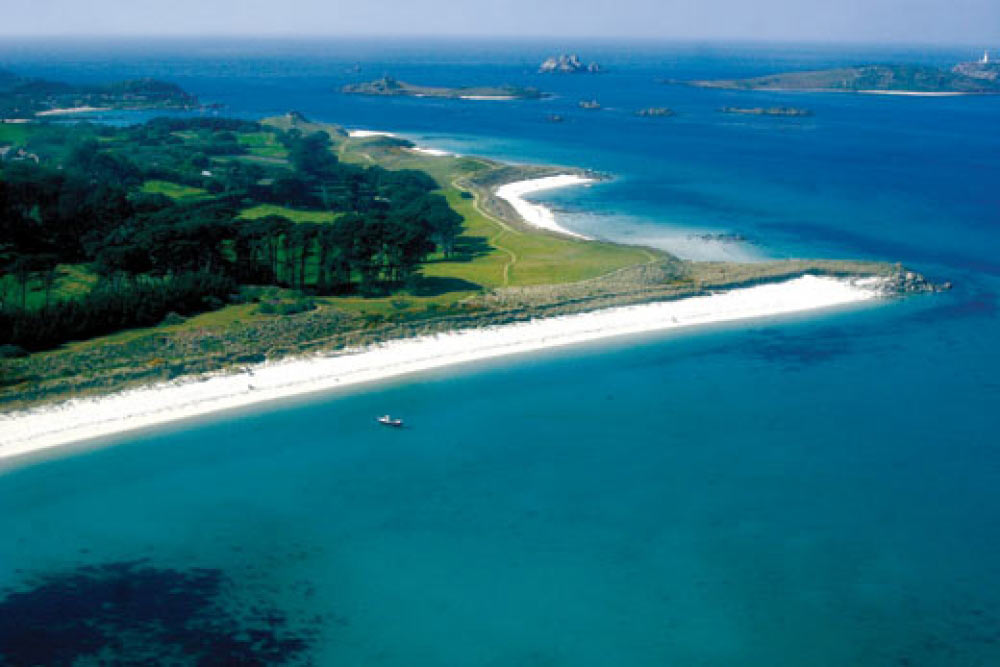 Honeymoons - Isles of Scilly
Wed escapes to the sublime Isles of Scilly
Dreaming of a romantic island retreat for your honeymoon? WED explores the Isles of Scilly, a sub-tropical sanctuary surprisingly close to home.
Dreaming of a romantic island retreat for your honeymoon? WED explores the Isles of Scilly, a sub-tropical sanctuary surprisingly close to home.
You're seduced by visions of azure blue seas, white sands and sweet fantasies of frolicking with your new spouse on a deserted island beach. But such heavenly climes only come to those who endure a torturous long haul flight to the other side of the world - right? Wrong. Your island fantasy is closer than you think.
The location...
The sub-tropical archipelago of Scilly lies twenty-eight miles off the coast of Land's End. Steeped in history, atmosphere and rich folklore, the five inhabited islands are surrounded by a scattering of uninhabited islets, rocks and reefs.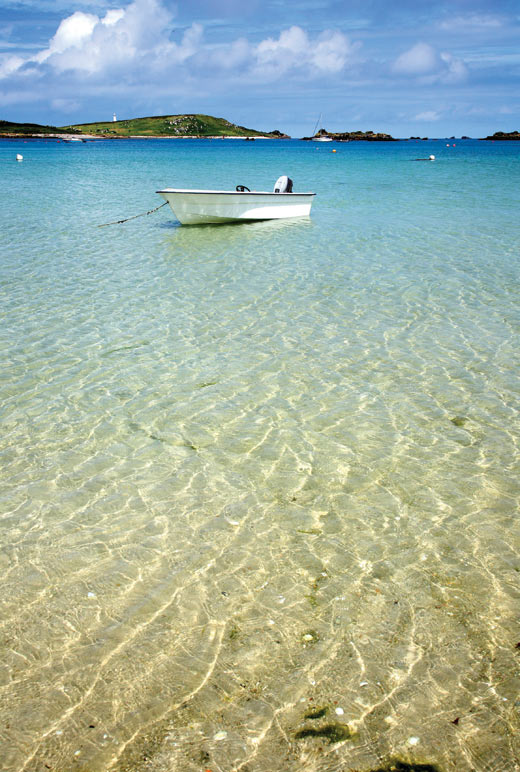 Why go?
If you're searching for a dose of pure escapism without the hassle of long haul travel, Scilly is an idyllic and utterly romantic solution. You might be less than thirty miles from the mainland, but from the very first glimpse of the islands, the crystal clear waters, white sands and mild climate, you could be a million miles from anywhere. Whether you envision a honeymoon of thrill seeking or chilling, Scilly is a heavenly backdrop for some post-nuptials down time.
What to do...
Scilly is in no short supply of beautiful beaches. Even during the height of summer you're likely to find a deserted stretch of sand. Enjoy a dip in the sea, a picnic and a blissful day of relaxation with no one but the elements, and your new spouse, for company.
Make sure you pack your sea legs, for boat is the only way to travel in Scilly. A choice of sea-faring trips is available to explore the islands. Whether it's a day trip to an off-island, an underwater exploration on glass-bottomed vessel Sea Quest (01720 422917) or an adrenaline-blasting private jet boat ride, prepare for an invigorating island-hopping experience. Make sure you take a trip out to the western rocks or the eastern isles for a glimpse of the puffins and seals.
Sub-tropical vegetation thrives on Scilly, courtesy of the warm Gulf Stream waters and mild climate. Visit Tresco's world famous Abbey Gardens for a feast of vibrant exotica, housing over 20,000 plants from 80 countries.
www.tresco.co.uk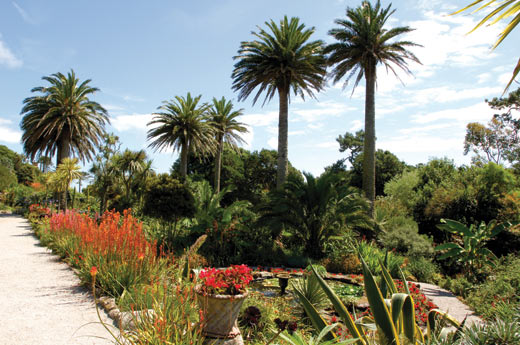 With its sheltered bays and less-than-crowded waters, Scilly is a playground for watery pursuits. Take a diving trip to one of the spectacular reefs or shipwrecks that lie off the coast. Scilly Diving School offers dive charters to some of the finest diving locations in the world
www.scillydiving.com
, while Island Sea Safaris runs wildlife safaris and also offers tailor-made trips for those seeking a private and romantic tour of the islands
www.islandseasafaris.co.uk
. The Sailing Centre runs a series of sailing and windsurfing courses
www.sailingscilly.com
. If a day out on the ocean catching some mackerel, sole or plaice for your tea tickles your fancy, take a fishing trip with Kingfisher Shark and Fishing Trips 07768662229.
Spend an evening unwinding and supping on the pub culture of Scilly. With a choice of traditional drinking holes such as The Mermaid on St Mary's and The Fraggle Rock on Bryher, your beer will be served with a potent taste of island charm.
Scilly is littered with fascinating prehistoric sites. Take a trek along the coastal path of the main island, St Mary's, and you'll find some remarkable examples nestled amidst typically idyllic surrounds, such as the burial chamber of Bant's Carn and Halangy Down ancient village.
As if the endless stretches of white sandy beaches weren't enough, you may find yourself bound for St Martin's for a sensory pleasure of an entirely different nature - namely, the fine wines produced at Britain's most south westerly vineyard. Indulge with a tour and some tantalising tastings.
www.stmartinsvineyard.co.uk
Where to bed...
Scilly boasts a wide range of high quality accommodation options. The Island Hotel on Tresco combines the most seductive of locations with chic interiors and fine cuisine for a luxurious honeymoon. Set amidst gardens and its own private beach, the hotel offers a secluded and tranquil setting to relax and revive after the nuptials.
Bryher's Hell Bay Hotel is the ultimate in style and solitude. With its cool sea toned interiors, collection of fine art and dramatic seascape views, this sumptuous sanctuary offers romance and rejuvenation in equal measure.
www.hellbay.co.uk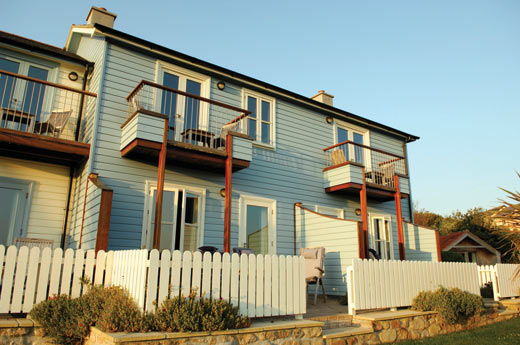 ...And get well fed
Seafood is a speciality on Scilly and The New Inn on Tresco is one of the best places to sample the catch of the day. A range of local produce, including Tresco reared beef, is served alongside an extensive choice of fine wines in this ambient island diner.
Juliet's Garden Restaurant on St Mary's serves the best in contemporary British cuisine with a dramatic view over the harbour and off-islands. The colossal cream teas come highly recommended.
www.julietsgardenrestaurant.co.uk
For laidback pub grub, work up an appetite strolling across the rocky crags of St Agnes before heading to The Turk's Head for lip-smacking food in Britain's most south westerly pub 01720 422434.
CEREMONIES ON SCILLY
Fancy going the whole hog and tying the knot against a stunning island backdrop? Feast your eyes on this choice of wedding venues:
ST MARY'S
The Register Office, Porthcressa 01720 424321
www.scilly.gov.uk
The Old Wesleyan Chapel 01720 424321
www.scilly.gov.uk
Juliet's Garden Restaurant 01720 422228
www.julietsgardenrestaurant.co.uk
ST MARTINS
St Martin's on the Isle Hotel 01720 422090
www.stmartinshotel.co.uk
For more information contact the Superintendent Registrar, Jane Hurd on 01720 424321
www.scilly.gov.uk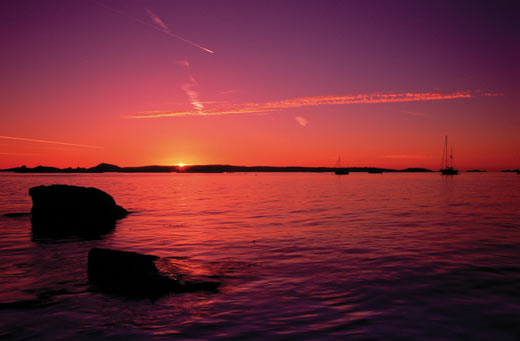 GETTING THERE
There are regular air and sea transport links between the mainland and Scilly. Skybus operate flights from Land's End, Newquay, Exeter and Bristol www.skybus.co.uk, while British International Helicopters operate from Penzance.
www.islesofscillyhelicopter.com
By sea, The Scillonian III comes with the added bonus of a voyage around the dramatic southern coastline of west Cornwall.
www.islesofscilly-travel.co.uk
words
Rebecca Matthews
Copyright WED Magazine 2010
Wed

Directory

All you need from the finest wedding suppliers in Cornwall and Devon