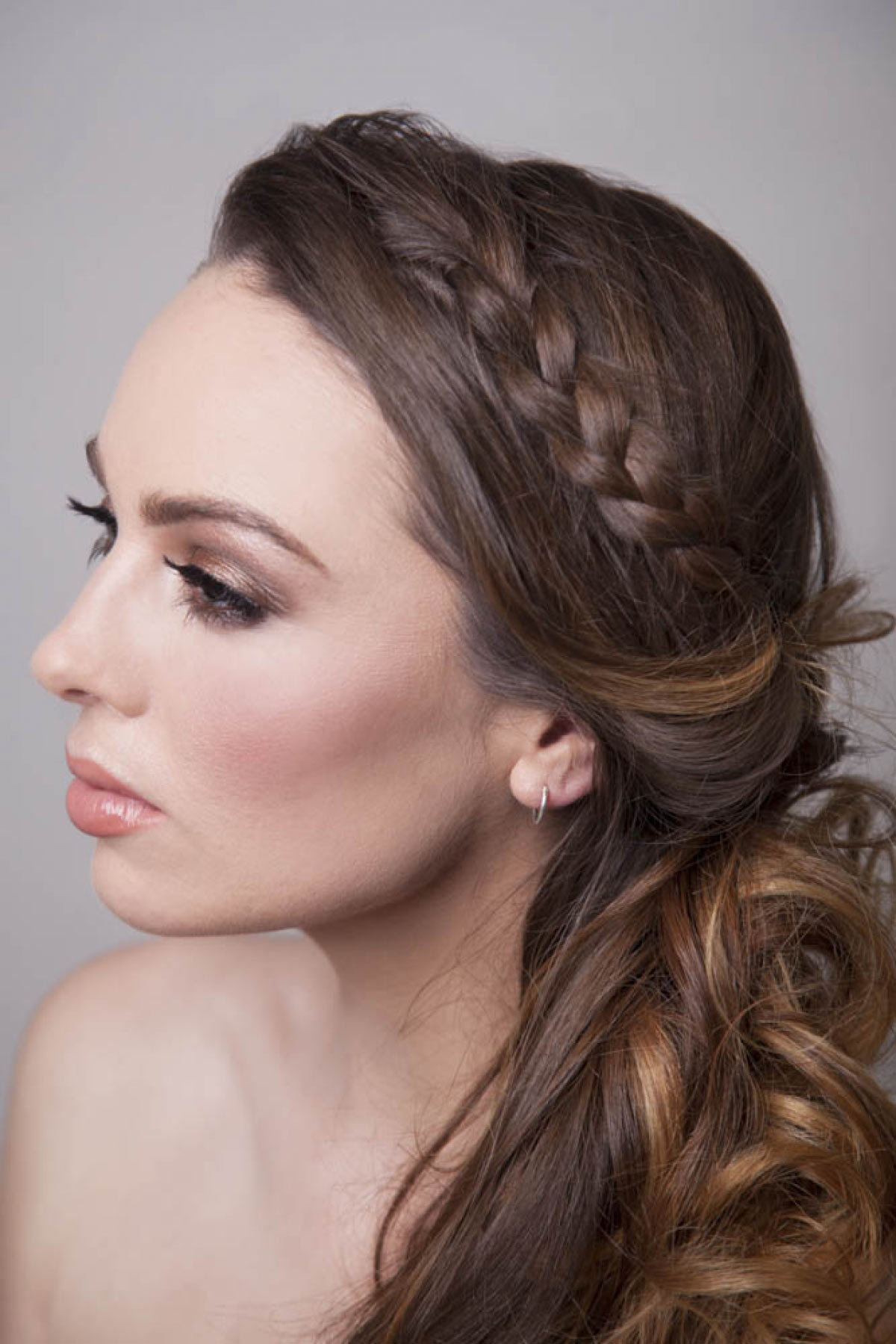 Bridal beauty inspiration
Article Published: Thursday 14th April, 2016 - 1:54pm
---
Seeking perfect hair and make-up for W-day? This gorgeous shoot from make-up artist Rebecca Searle and photographer Emma Barrow showcases some beautifully elegant looks for your beauty inspiration.
Rebecca gives us an insight into how she created these lovely looks...
"For this shoot I wanted to create natural and elegant bridal make ups. I used highlighters on top of the foundation to create a glowing skin and subtle rosy cheeks with a cream blush, my favourite highlighters to do this with are the Bobbi Brown Shimmer Bricks as they give a beautiful candlelight glow to the skin."

"I stuck to neutral tones on the eyes to create soft finish, I chose to use shimmer and satin eyeshadows to draw the attention to the eyes. My favourite eyeshadows are the MAC eyeshadows, they give great coverage and last all day and come in a large range of colours and textures. I used kohl eyeliners to add some definition to the eyes which I blend out with eyeshadow to create a soft smokey finish. On looks which required a little more definition I used a gel liner to create a feline flick, my favourite gel liner is by Bobbi Brown, I chose to use brown instead of black as its less harsh and is more flattering for bridal make up."
"I softly contoured the girls skin to add some definition but only a little as I wanted to keep the overall look as natural as possible, i opted to keep the looks more fresh by concentrating on using pink blush on the cheeks instead of bronze tones."
"I used false eyelashes to give the girls extra volume and length on their lashes, I chose to use individual lashes as these give a more natural finish and are more comfortable to wear. On the lips I used pretty pinks and corals to enhance the natural colour of their lip."
Feast your eyes...
Hair Claire Trethewey
Make-up Rebecca Searle www.rebeccasearlemakeup.co.uk
Photography Emma Barrow www.emma-barrow.com
Models Amy Coles, Gabriella Swain, Mel J Sevieri, Sophie Lee
---