---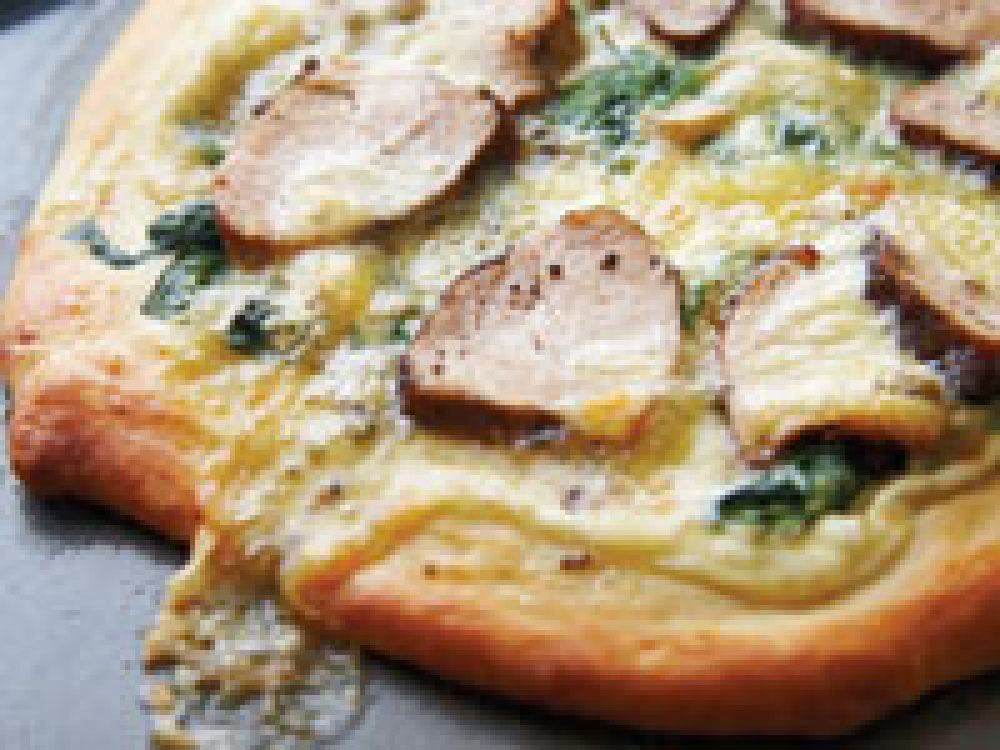 Wedding Receptions - Festival Food
Eat Taste Love
Bring a festival flavour to your wedding menu with these scrumptious party bites...
Bring a festival flavour to your wedding menu with these scrumptious party bites...
Dreaming of a wedding that's more Glasto than glam? Fantasising about celebrations played out against a hazy summer light, a seductively relaxed vibe and an eclectic soundtrack of your favourite tunes? Festival fever has gripped the nation in recent years and the phenomenon has ushered a new wave of festival-inspired weddings for music-loving brides and grooms keen to sprinkle their celebration with uplifting music, welly boots, hay bales - and delicious food.
The rise of the festival wedding ties in with the growing trend for the weekend wedding. Continuing the celebrations the next day allows for quality time with all those people you shared a few fleeting words with amidst the whirlwind of the wedding day itself.
But all those hungry party animals need feeding. Whether it's for the evening buffet or the next day party, serve up some delectable takes on classic festival fare. We're talking the kind of food that can be taken outdoors and munched on a hay bale as the sun goes down. Think tortilla wraps oozing with sweet chilli-lathered meat, pizzas topped with Cornish cheeses and doughnuts sprinkled with sugar and topped with jam.
Beyond these heady flavours, festival food serves up a fabulous opportunity to get creative with your packaging. It might be fish goujons wrapped in bespoke wedding newspaper or fried chicken served in boxes with fun couple photos plastered inside the lids. Or what about pizza boxes decorated with tailor-made illustrations?
Embrace a free-spirited and flavoursome vibe with these moreish menu ideas devised by the team at The Round Kitchen.
IT'S A WRAP
Soft tortilla wraps served with...
Spicy sweet chilli turkey breast, red onion and red pepper
Finished with fresh coriander

Lamb koftas
With minted yoghurt

Griddled halloumi, courgette and butternut squash
Finished with a smoked paprika olive oil glaze

All served with shredded salad, homemade hot chilli tomato salsa, picked chillies and roasted garlic mayonnaise
PIZZA PERFECTION
Marinated beef tomato, buffalo mozzarella and rocket
Finished with Parmesan shavings and a fresh basil olive oil

Slow roast peppered pork tenderloin, wilted spinach and a Cornish blue cheese crème fraiche
Finished with Cornish sea salt and chives

Wild mushroom, wholegrain mustard leeks and Tintagel smoked cheddar calzone
Finished with a caramelised onion glaze

FRIED DELIGHTS
Skinners ale beer battered haddock goujons
Served with a homemade lemon and dill tartar sauce

Crispy sticky sesame chicken wings and thighs
Finished with a Jack Daniels infused barbecue sauce

Tempura mixed vegetables
Asparagus, broccoli and aubergine served with a mango dipping sauce
HOT POTS
Cornish pork sausage, chorizo, smoked paprika and mixed bean chilli
Finished with sour cream

Celtic seafood chowder
Finished with mature Cornish cheddar griddled flat bread

Chickpea, sweet potato and toasted almond tagine
Finished a fresh tomato harissa
SWEET TREATS
Homemade doughnut balls served with Boddington's strawberry jam
The Round Kitchen
07968 385392 / 07968 206116
words
Rebecca Matthews
photography
Shutterbugg
Copyright WED Magazine 2012