---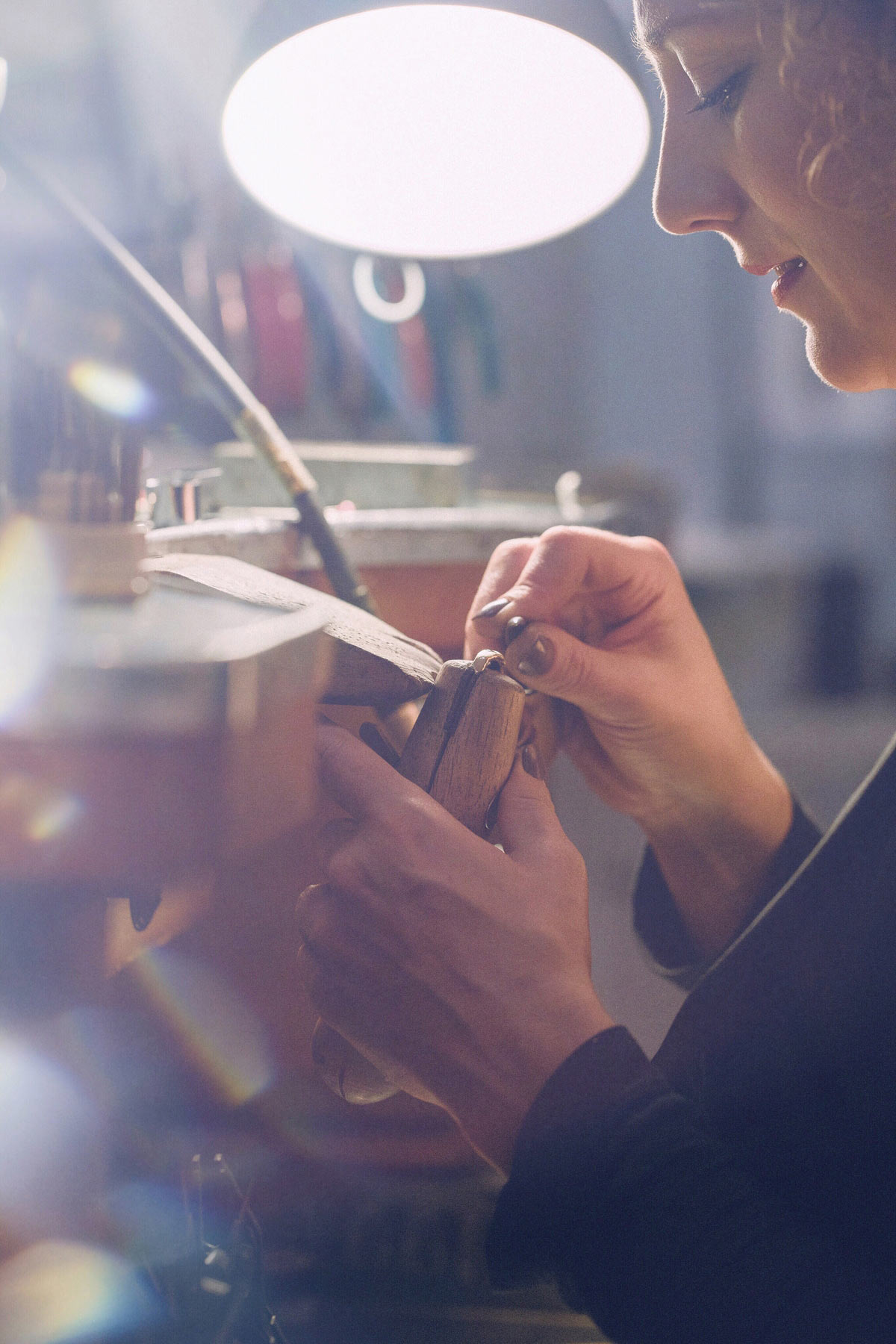 Wedding rings and jewellery by Erin Cox
Wedding rings and jewellery by Erin Cox
Drawing on the Devon landscape, jeweller Erin Cox reveals how her passion led to her profession
...why walking helps feed her creativity, and how to pick the perfect wedding ring
Take a walk down the winding lanes of a historic corner of Exeter and, deep in the heart of the calm and independent Castle Quarter, you'll find unique boutiques and one-off workshops. It's a spot that embraces a sense of individuality with independent stores, handcrafted design and local community - so where better for jewellery designer-maker Erin Cox to base her boutique, making the most of the county that influences her work so much.
"Being Devon born and bred, I feel so lucky to live in this corner of the world," she says, revealing that Devon's diverse and lush landscape influences her work "entirely".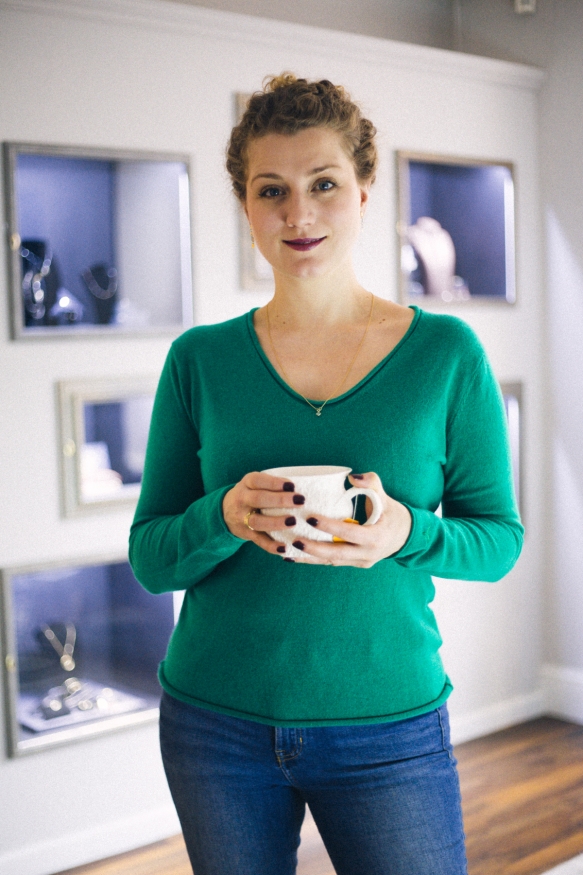 Having turned her hobby into a profession two decades ago, Erin Cox Jewellery is now a thriving and much-revered business, with Erin's unique style and approach to jewellery-making the key to its success. "Without her genuine joy in making and strong sense of aesthetic, we would be nothing," say her team.
"I have always been creative and drawn to design, but I had a bit of an epiphany on the night bus whilst travelling home from work in London," explains Erin of how she saw a leaflet advertising jewellery-making courses. "From then on I knew what I wanted to be. 20 years on and I wouldn't want to be doing anything else."
For Erin, it's her Devon base that's the foundation for her ideas, drawing inspiration from the great outdoors to shape the textures and colours of the beautiful rings, bracelets, necklaces and earrings in her Erin Cox Jewellery collection. Offering an exquisite range of ethically sourced gemstones, each piece is designed, made and finished by hand, with the result a completely unique and eye-catching piece of jewellery, unlike anything else. Working predominantly in recycled gold or fair trade, Erin can remodel sentimental gold and gemstones to create a new chapter in your family's jewellery history. Crediting her molten, textured style to her early days playing with metal, pushing its limitations and exploring its liquid and fluid forms, she explains how the passage of time and weather over the landscape and waterways all feed her creative spirit.
"I'm in love with Devon," she says. "It's the county that offers everything - rolling hills, enchanted forests, wild moorlands, sandy beaches and rugged shorelines. It's where I can take my children fossil-hunting or surfing or jumping off boulders in Dartmoor's streams."
It's this love of the outdoors that shines through in her designs. "I spend a lot of time walking, and I can't help stopping and touching things," she says. "I am drawn to texture, and cannot help the influence this has on my jewellery and how it looks and feels."
It's been an exciting year for Erin, having recently launched the Molten Wedding Ring Company, a wedding ring collection that boasts eight styles. All named after rivers in the south-west, they're available in 18ct yellow and white gold, 9ct yellow, white and red/rose gold, platinum and fair trade gold.
"Any of the rings can be set with a range of white or coloured diamonds," says Erin. "They can also be shaped to fit around an engagement ring, as well as hand-engraved with names, a date or a message."
When it comes to making wedding jewellery, the scope for personalisation of engagement and wedding rings is almost infinite, considering that each piece is handmade, but that's not the only element that Erin loves.
"The nature of jewellery is deeply symbolic and personal, and the wonderful thing about wedding jewellery is that is symbolises such a positive and happy moment in people's lives, it's hard not to get caught up in their happiness."
And thanks to 20 years in the industry, Erin knows a thing or two about advice for couples looking for wedding jewellery.
"Work out your budget and your timeframe, as those two things can really narrow the masses of options out there for you. It's really good to try rings on, to see how they look... Our favourite trick is to look at ring on the hand, in the mirror. You rarely admire other people's jewellery from a bird's-eye position, but from afar."
So for a woman who loves the symbolism, romance and inspiration of the jewellery industry in Devon, what brings her joy when it comes to her profession? "As a Goldsmith, my favourite part is the bench time. I have the best view of the Devon rolling hills below my workbench," she says. "I absolutely love the satisfaction of making a piece of jewellery that will bear my hallmark, and hopefully be treasured for generations."
erincox.co.uk
For more wedding ring ideas click
here
words Lucy Higgins
Copyright Wed magazine 2019
Wed

Directory

All you need from the finest wedding suppliers in Cornwall and Devon