---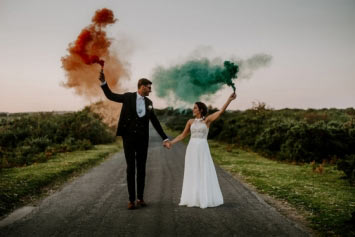 Love Through A Lens
A guide to wedding photography
Consider the style of wedding photography you love and look forward to everlasting memories to treasure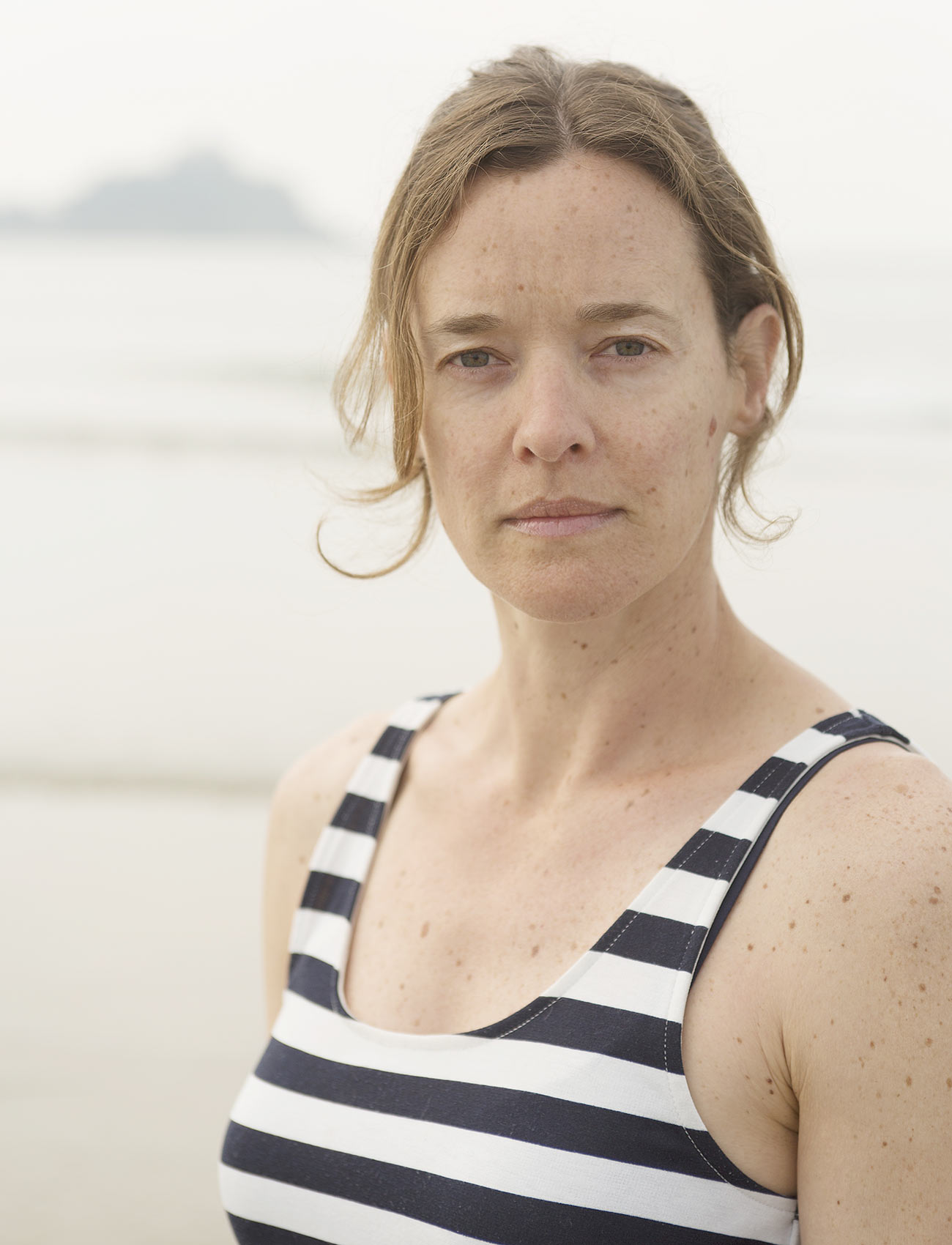 Hannah May - Chief Features Writer
If someone asked you what style of wedding photography you're thinking of, what would you say? With an ever-increasing focus on the look and feel of everything from your dress code to your décor, the notion of style is core to achieving the wedding you want – and the photography is no exception.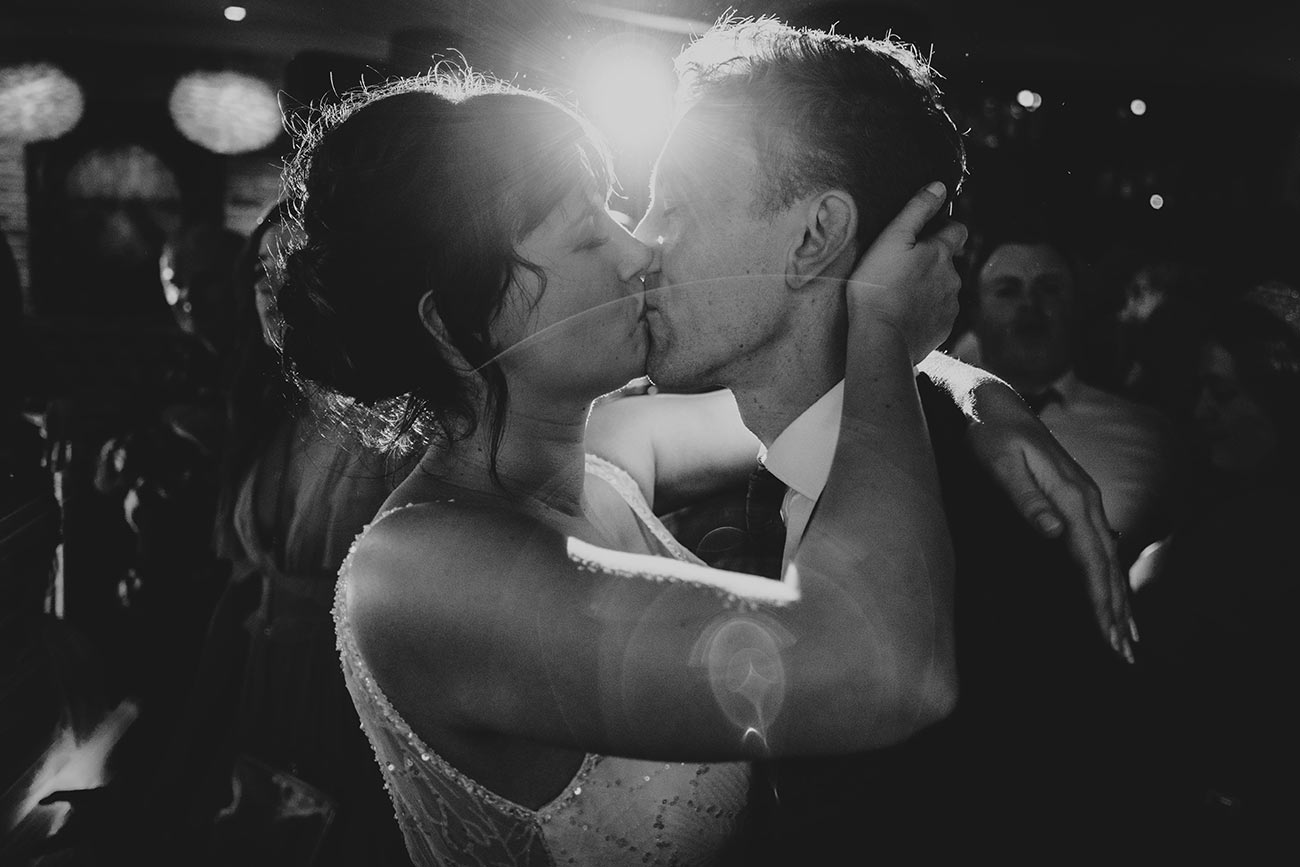 Alan Law Photography
In order to ensure a cohesive day that reflects you as a couple, it's important to consider the style of every element. If you've commissioned a bespoke gown and wedding rings, submitted a hand-picked playlist to your band and created a signature menu and cocktail list with your caterer – why wouldn't you afford your photos the same attentive treatment? Here's some elements to consider when it comes to your wedding photography…
WHAT TO PONDER
As a lasting keepsake and reminder of your day for generations to come, your wedding photography is paramount. Yet many couples assume that it's merely a case of booking someone within their budget and eagerly awaiting the results, without any deliberation of how the final images might appear.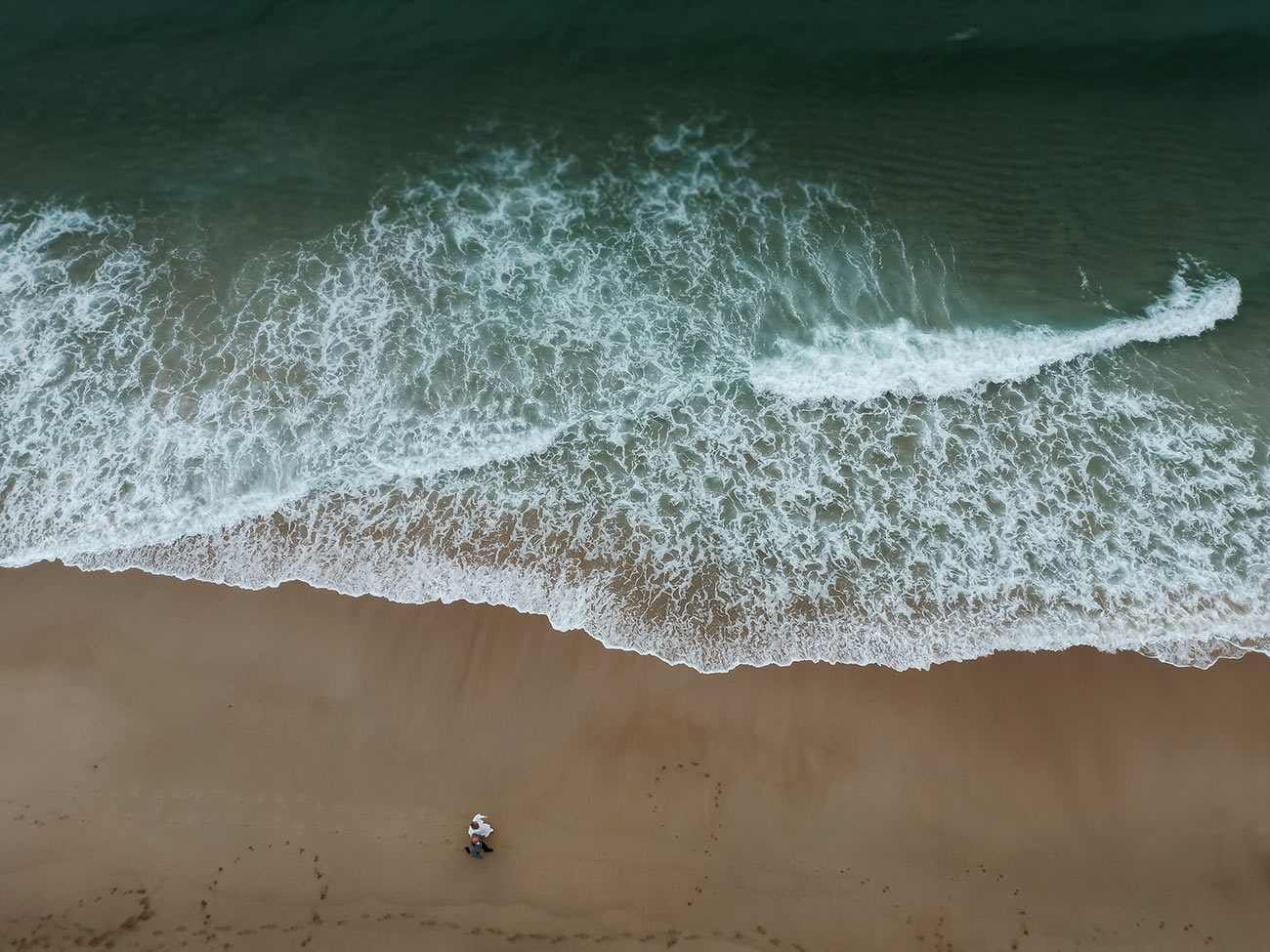 Thomas Frost Photography

Are you a fan of impromptu moment capturing or posed family portraiture? Do you favour an artistic-led approach, fashion-shoot editorial or will you have a checklist of family members to include in a formal line-up? There are several factors to ponder and discuss with your shortlist of favourite photographers, from backdrop and lighting to special effects, editing techniques and depth of field.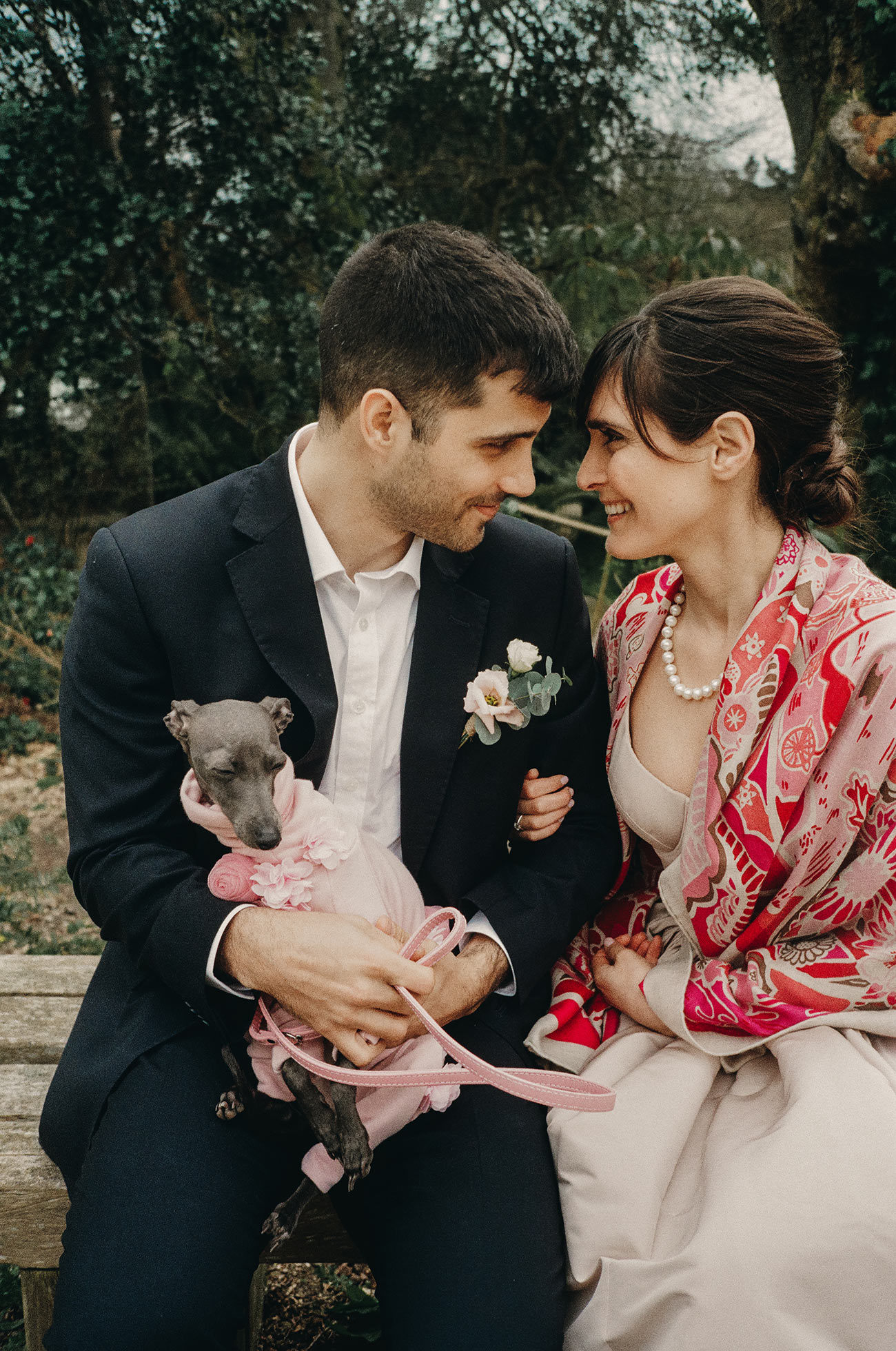 Verity Westcott Photography
How a photographer tackles these things will result in their distinctive style – and your resulting wedding album – so getting clued up and viewing an assortment of their work will help establish whether they are able to capture your day in a way you're positively ecstatic about.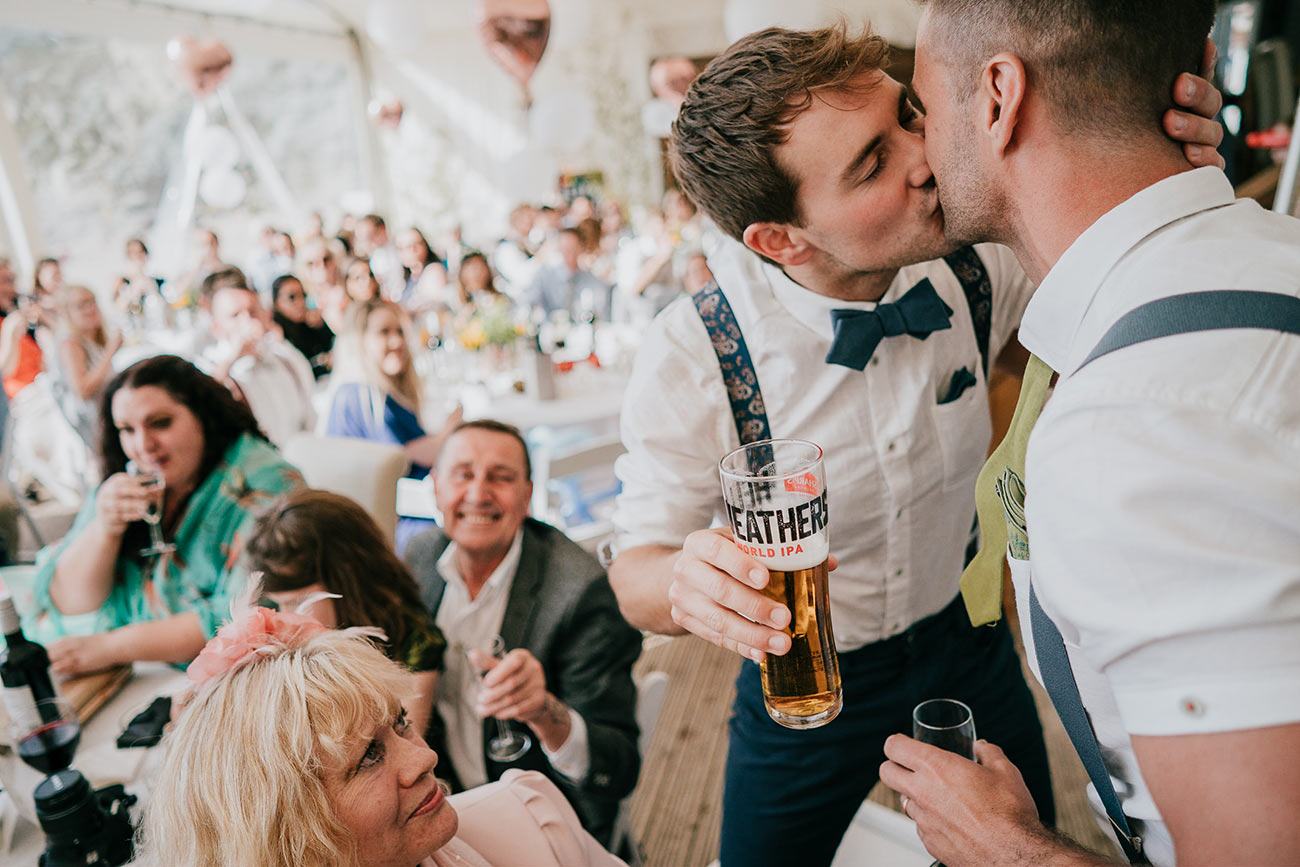 Alan Law Photography

EMBRACE YOUR FEELINGS
The process should be feel-good from start to finish. From the moment you make contact to the first meet, engagement shoot and big day itself, the photographer and couple should all enjoy a smooth and stress-free collaboration for images that effortlessly enshrine your day in so-you style.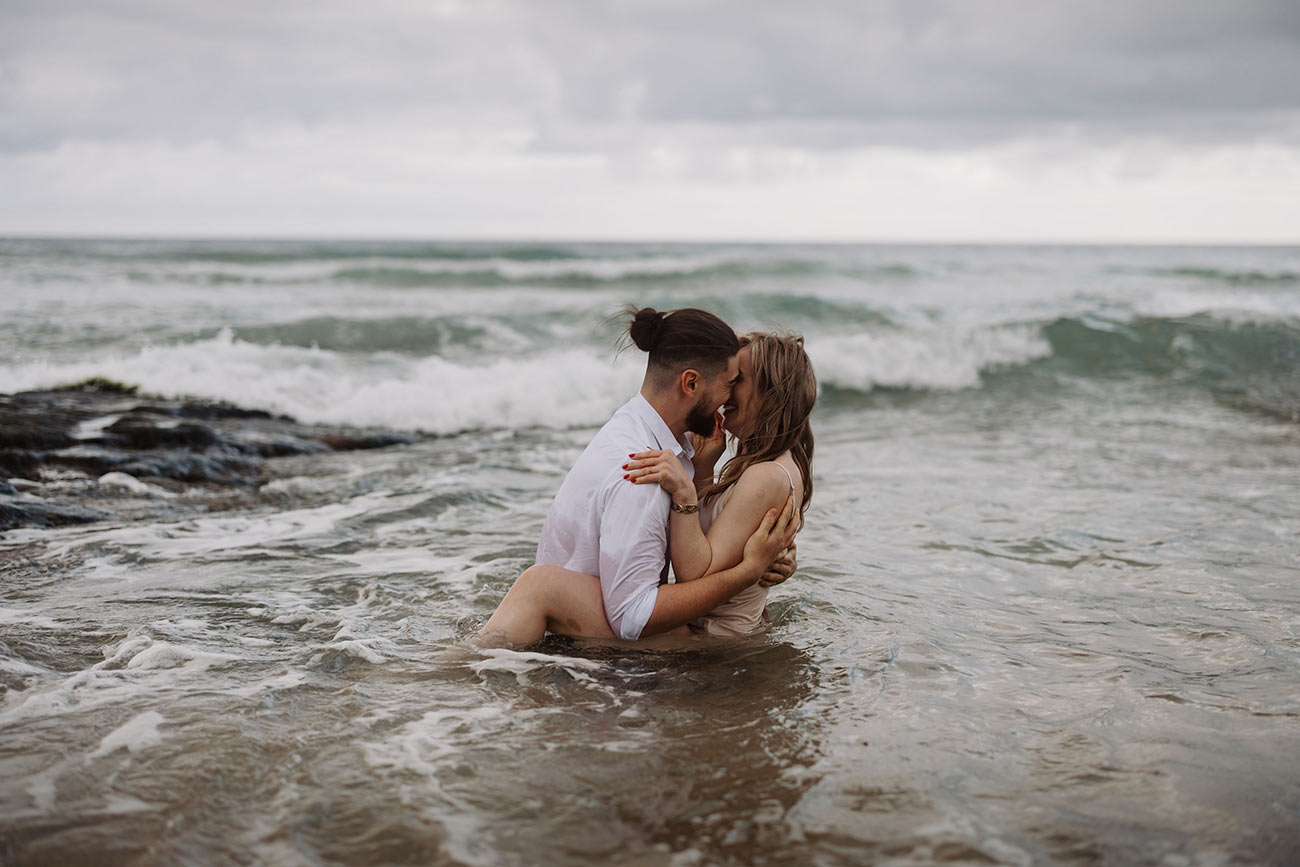 Thomas Frost Photography
"It's about capturing once-in-a-lifetime moments that happen not only between the couple, but between their family and friends – all captured totally naturally, without any posing or guidance. That's documentary wedding photography in a nutshell," says Alan Law (alanlawphotography.co.uk) of one of the most popular styles: photojournalism, which presents an individual "on the fly" narrative of the day. Also known as reportage, there's a host of benefits. "It's perfect if you're camera shy or self-conscious," he says. "You can just be yourself as I won't be asking you to pose, or repeat things, or look at the camera. My goal is to capture moments while you're totally unaware I'm doing so."

Verity Westcott Photography
As well as freeing you to focus on each other and relaxing into the day, documentary style is regarded as one of the most authentic forms that generates a truthful account and "fresh, dynamic and unique" set of images. "When people are captured totally naturally, they look their best," adds Alan. "And you capture the humour!" This combination of emotion and transparency facilitates what Alan believes to be the most desired effect by couples: the ability to share and relive your day. "When you look back at your images, you'll remember what you were feeling," he says in summation of documentary-style wedding photography.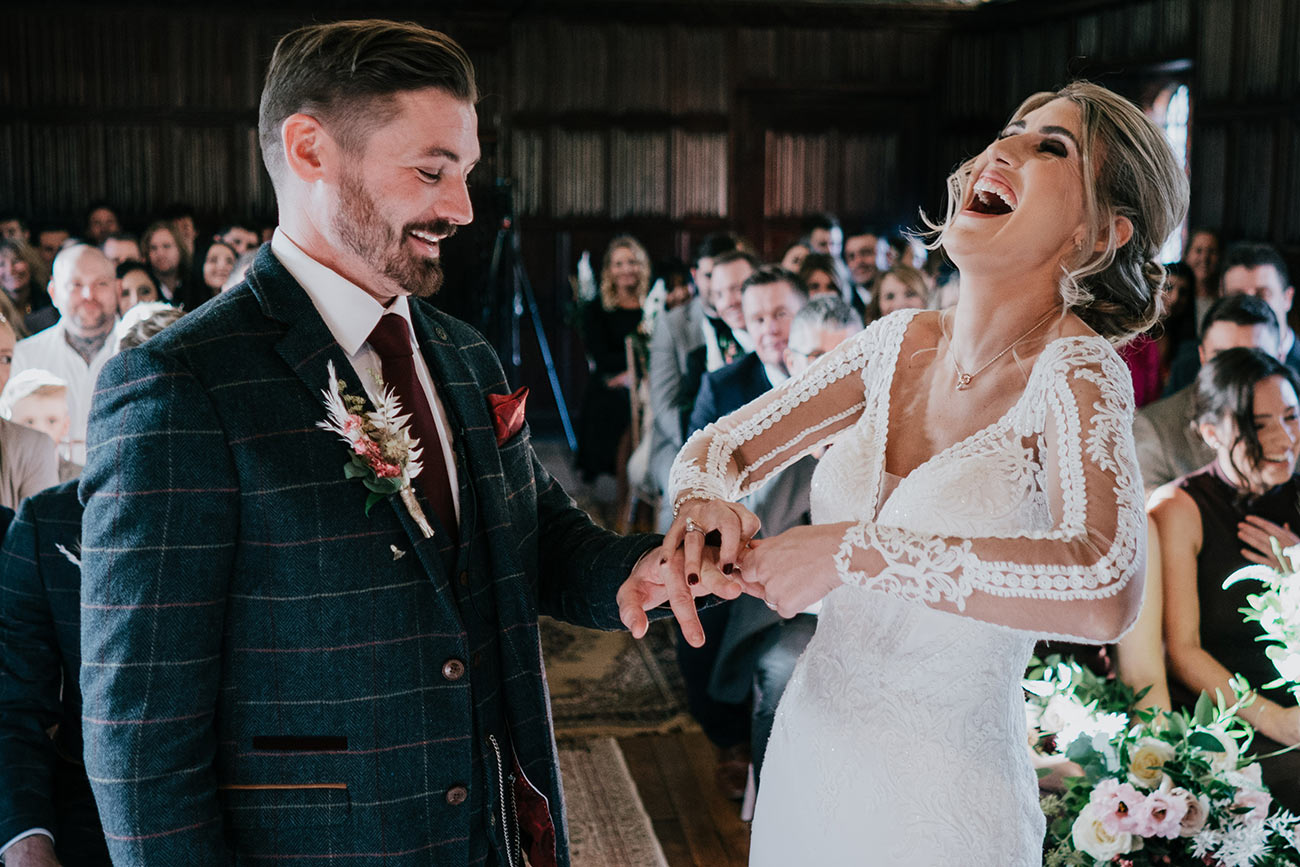 Alan Law Photography
GET CREATIVE
"My style is what you could call creative adventure reportage," says Tom Frost (thomasfrostphotography.com), who adopts his own storytelling style. "I always explain to couples that I want them to look at amazing images of themselves and fondly remember those intimate, meaningful moments – not an awkward posing position that felt wrong or unnatural." Tom works organically around the mood and characters as the day progresses, actively taking them as muse. "The 'creative' comes in throughout the day when I'm looking for something extra; often at night with backlights and smoke bombs or using the drone to set up an aerial shot," he says.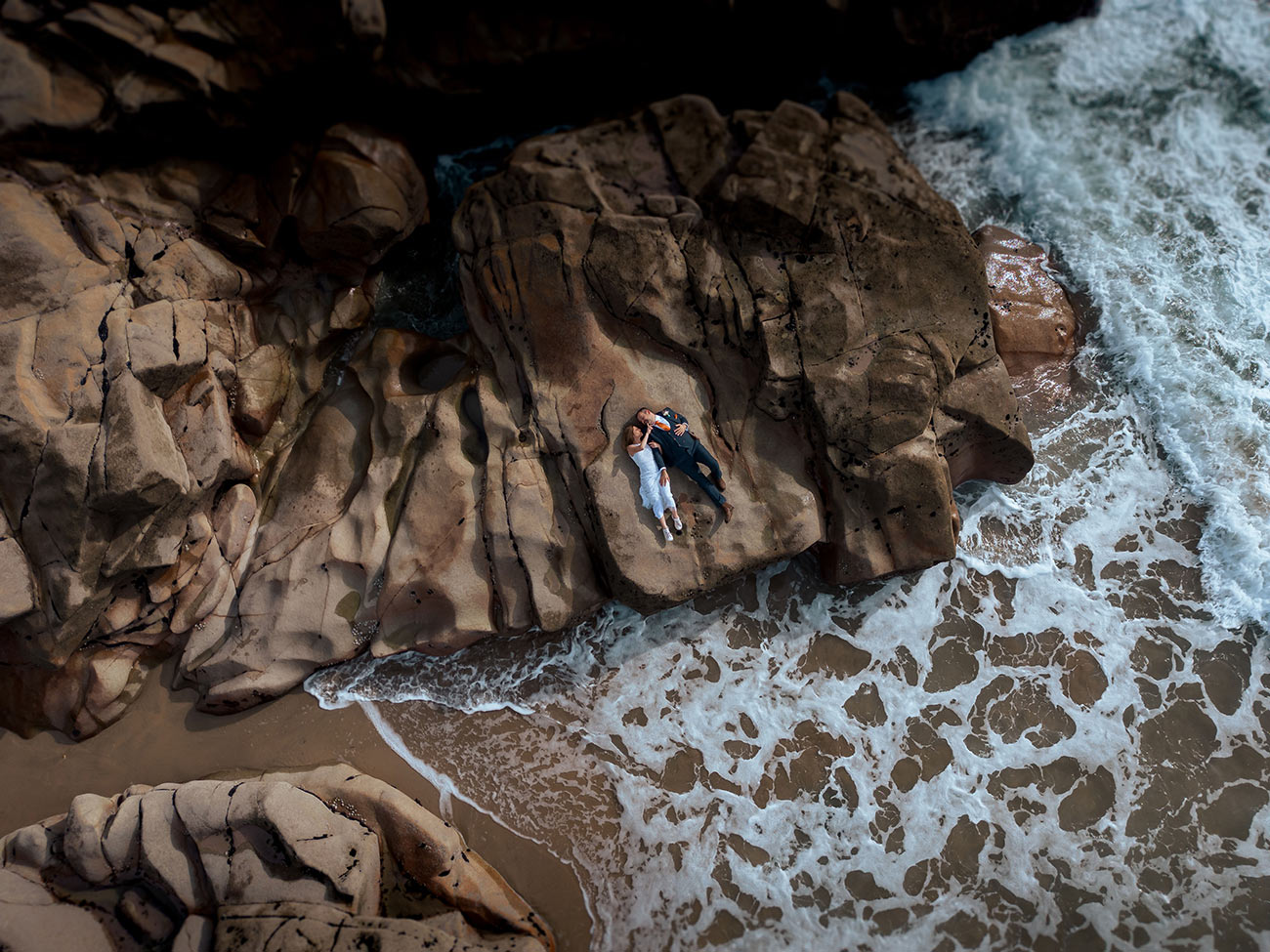 Thomas Frost Photography

With many photographers using a range of techniques to exploit their innate style and offer a plethora of services and products, today's photography can mash traditional methods with modern technology in innovative and beautiful ways. For example, Tom is a qualified drone pilot and has been shooting hybrid (video and stills simultaneously) for the past five years, which began by him wanting to capture elopements in the most unobtrusive way. "Adding video made sense as the couple did not want to have another body at the elopement detracting from the intimacy," he explains. "With just me, I could keep their costs down, and everything was very light and fixable." His fully insured ability to legally fly drones permits him bird's-eye access to practically any venue, which he describes as "epic for setting the scene". The use of landscape photography through drone or panoramic shots of the venue and its setting – be it a clifftop, beach or country estate – adds another dose of beauty and drama to your album.

Verity Westcott Photography

CONSIDER YOUR OPTIONS
Verity Westcott (veritywestcott.com) has also added drone footage to her repertoire. "They're great for aerial shots and unique couple portraits," she notes of their versatility. Also a fan of a more old-school aesthetic, Verity's unique blend of approaches merges a sense of bygone and modern beauty for images with both poignancy and presence.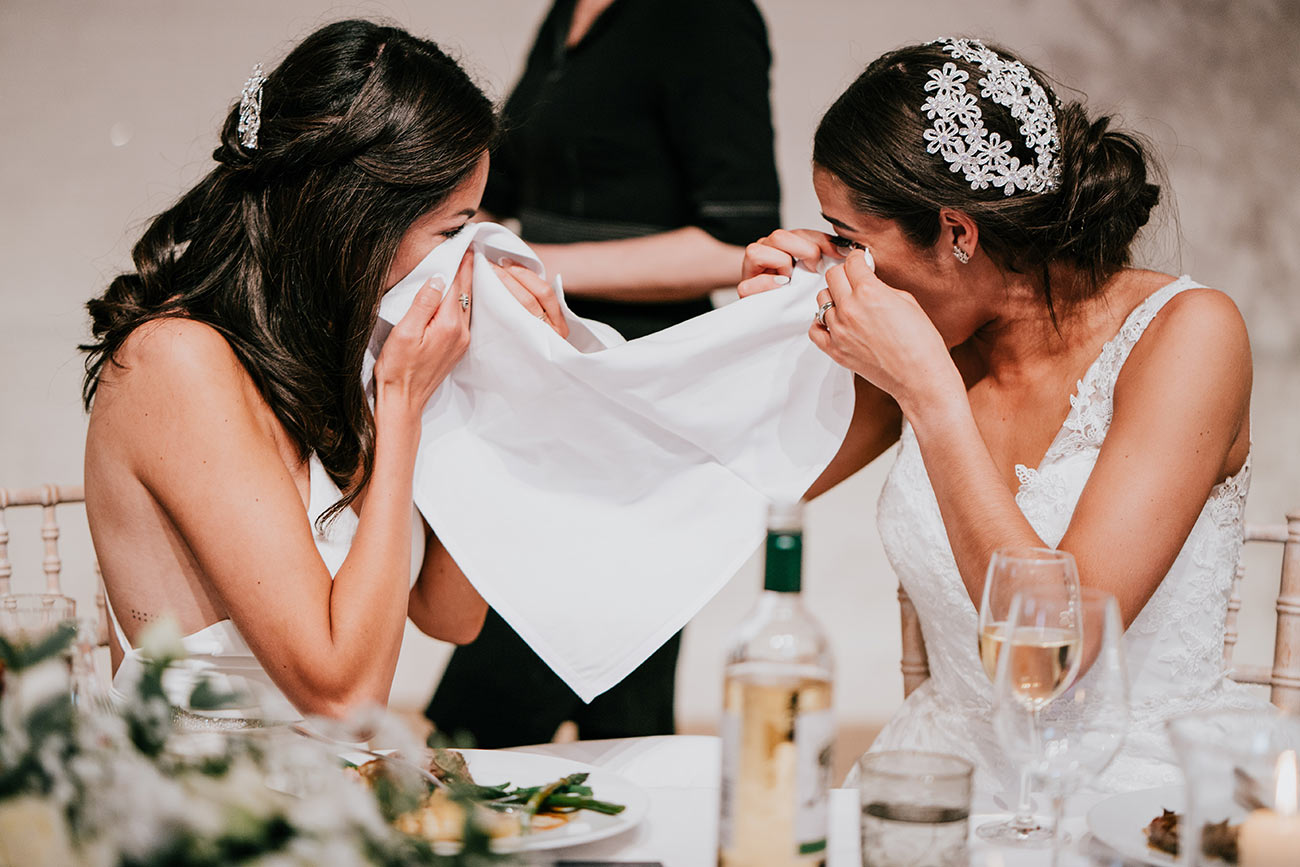 Alan Law Photography
"I have been offering Polaroids for a while as it's a lovely immediate gift for the couple on the evening when you leave the wedding. I have seen this as a trend, with a lot more photographers offering this also," she observes of this and other re-emerging manual styles, including analogue film. The (non-digital) use of film roll can allow the photographer full control over exposure and shutter speed to create unique, real-world images with distinct colour reproduction and grain that can't be digitally replicated. The end product can be unexpected, yet utterly exquisite, providing an additional set of more tactile, romantic and creative prints to your album for a distinctly fine art feel. "I have started to shoot a roll or two of film at a wedding, and then these still images are incorporated with the final gallery," says Verity of the analogue revival. "It's a very unique way to get some beautiful images."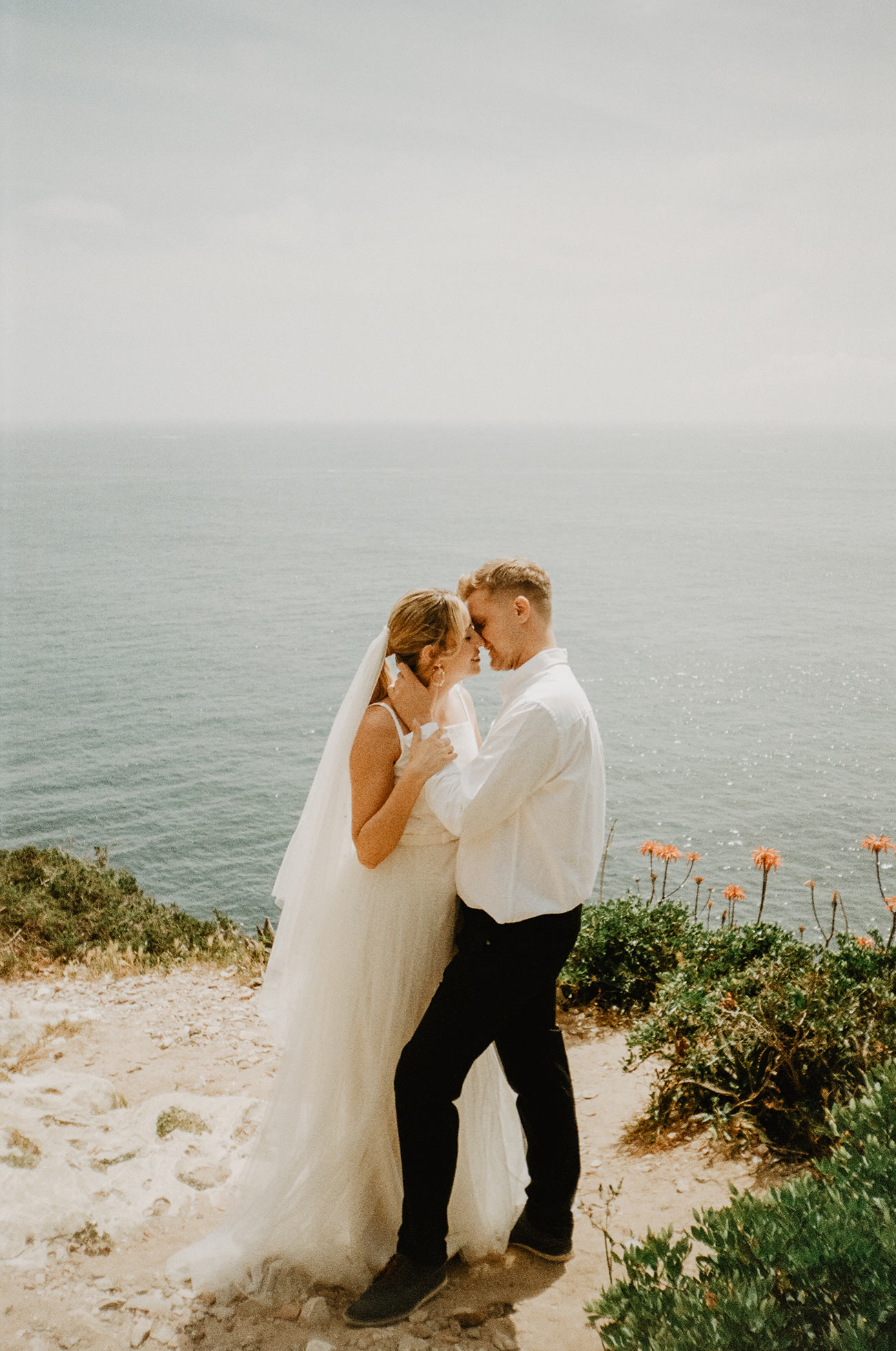 Verity Westcott Photography
So whether you prefer black and white stills or sweeping drone footage of your venue, pick the style you personally favour for a picture book that tells your wedding story, your way.

BE CAMERA-CONFIDENT
Top tips for feeling your best when the camera's on you
"One of my biggest tips would be to get to know your photographer first so they're not a stranger on the wedding day," says Andy Lawrence of South Weds Wedding Photography (southwedsweddingphotography.com). "Even if you're not having an engagement shoot, most photographers will be able to meet or video-call you before the day. By the time your wedding rolls around, they should feel like someone familiar who you're happy to see and feel comfortable to be around."

South Weds Wedding Photography

On the day, try your hardest not to think about the camera, or what images are being taken. "Trust that your photographer will be in the right place to capture you having the best day of your life," says Andy. "Just enjoy and embrace the moments, and these will result in authentic photos that show you and your partner as your beautiful best selves."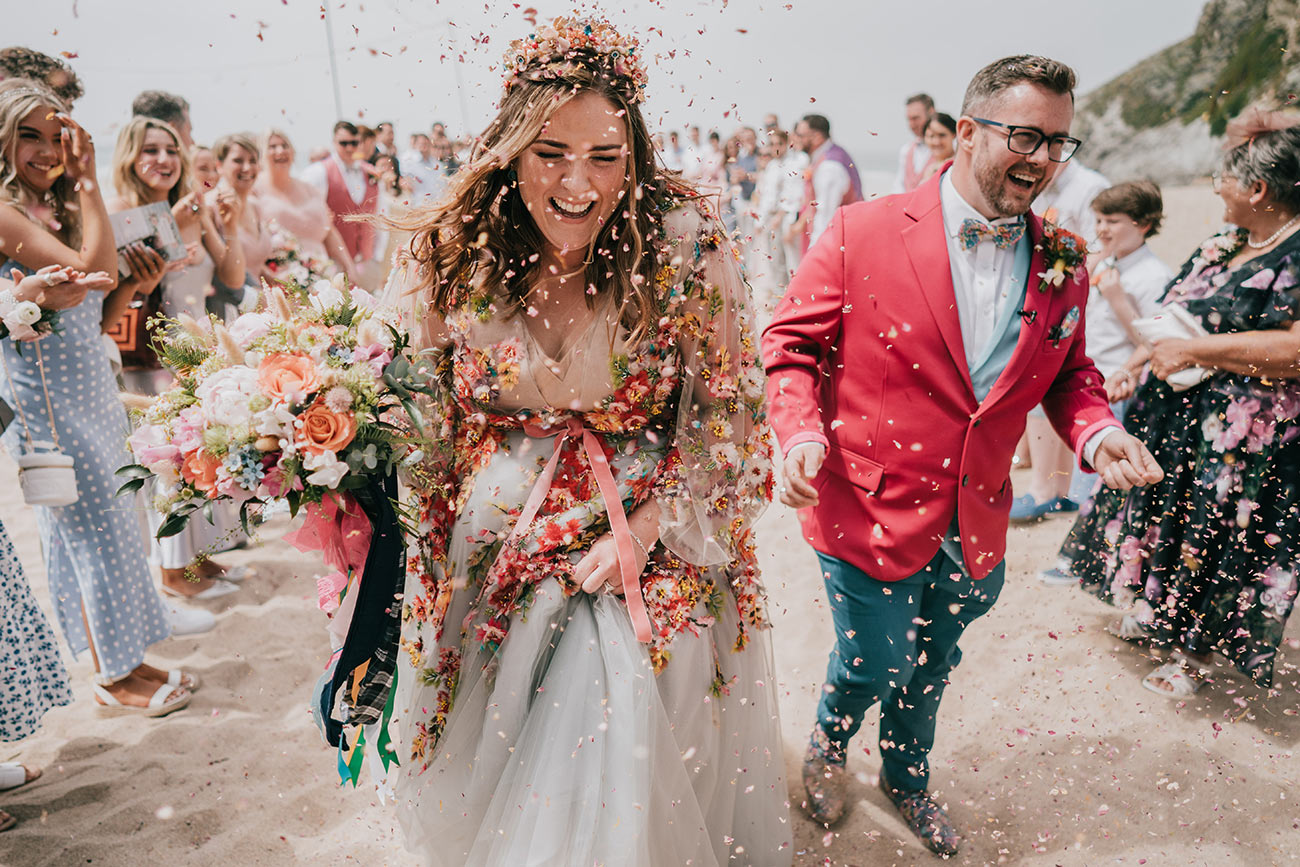 Alan Law Photography

While it might be easier said than done, being confident in how you look will help you feel relaxed and happy. And if you do feel awkward at any point, one top tip is to just look at your partner. "This will likely result in either a poignant, sweet or emotional moment, or you both laughing – any of which will make a great photo!"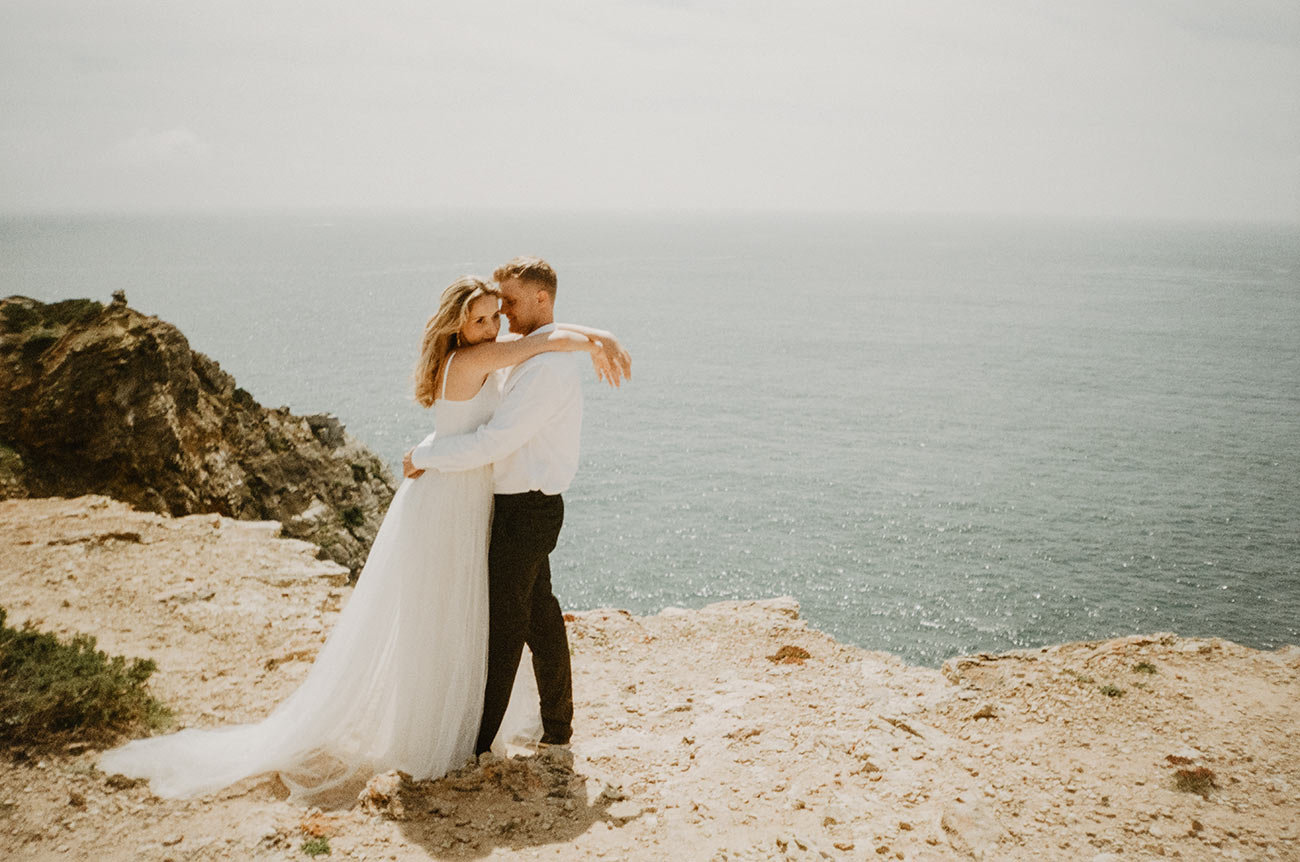 Verity Westcott Photography
words Hannah May

Wed

Directory

All you need from the finest wedding suppliers in Cornwall and Devon