Selecting Upon Barn and Walled Garden before it was even built was testament to the trust and connection they felt within hours of visiting the venue and meeting its owners. "Freddie and I cannot emphasise enough how much of a difference both of us feel Claire and Richard made to our wedding as a whole," says Becky. "The moment we walked in, the love they have for their home and new roles was obvious and they more than exceeded our expectations with their finished dream!"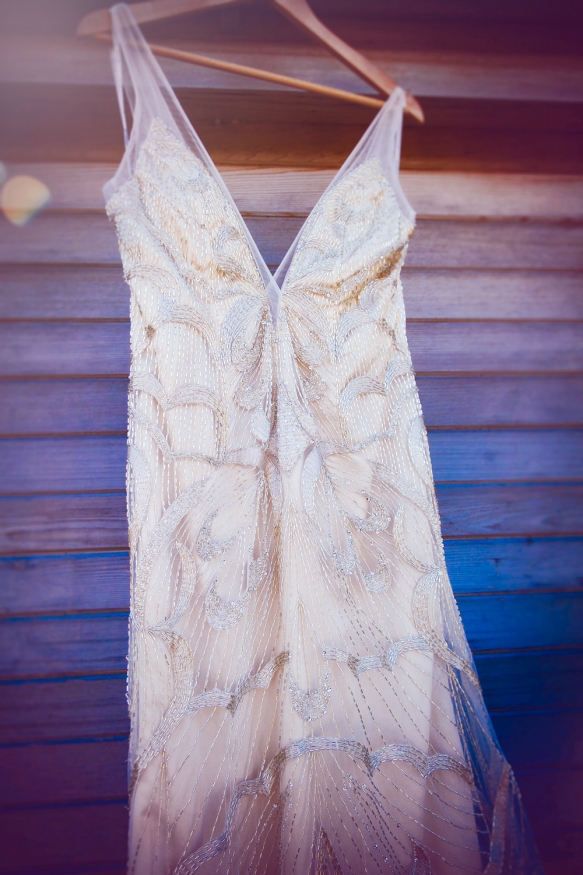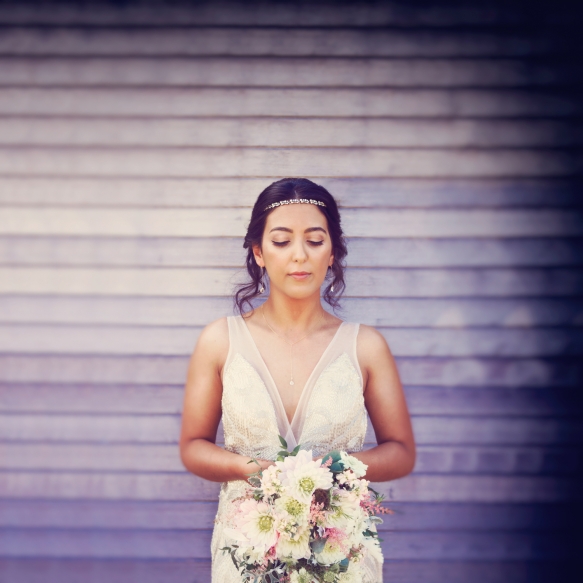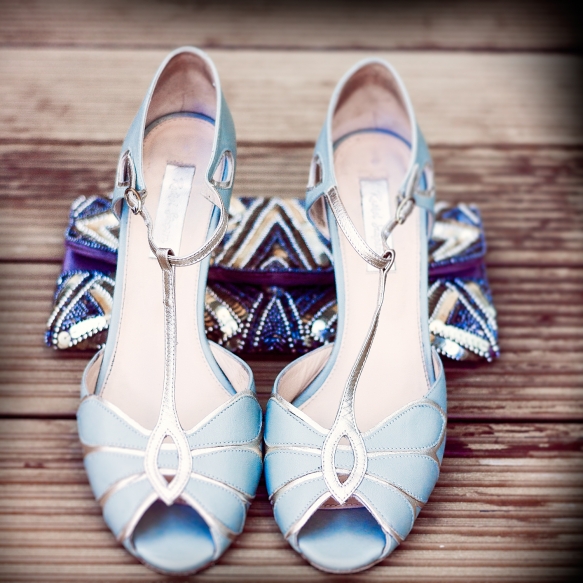 Walking down the lavender aisle with her mum and bridal party to Eva Cassidy's version of 'Time After Time' and taking their vows under the arbour "surrounded by people that love us both was beyond special", says Becky of her indisputable highlight of the day. "We held one another's hands and it felt like the world just fell away. I honestly forgot there were 120 pairs of eyes on us for that moment. I'll enjoy remembering that feeling forever."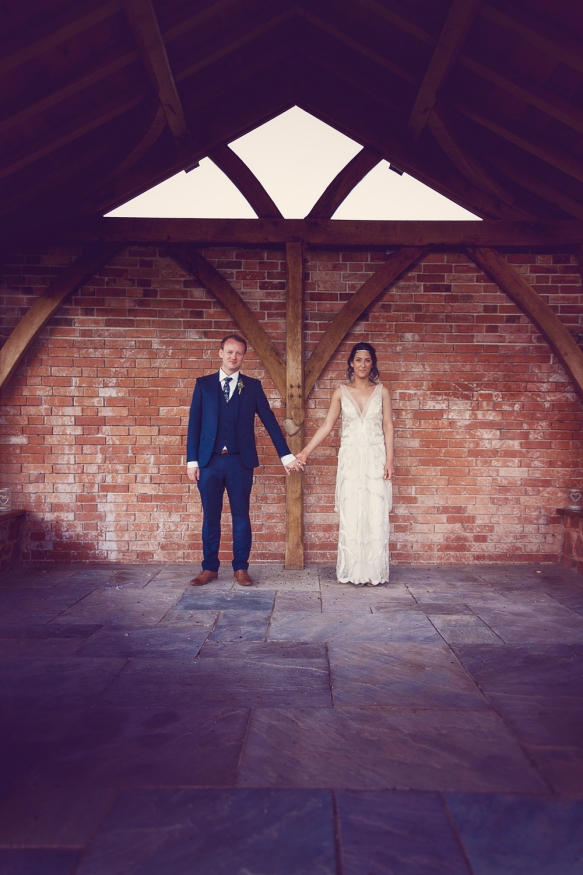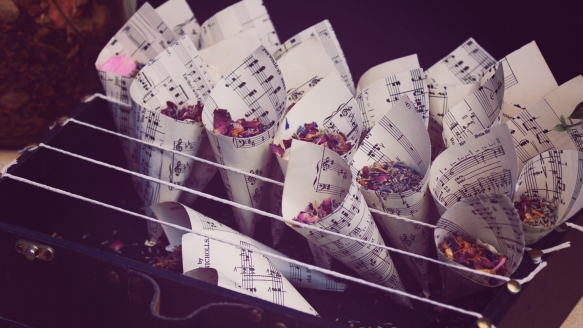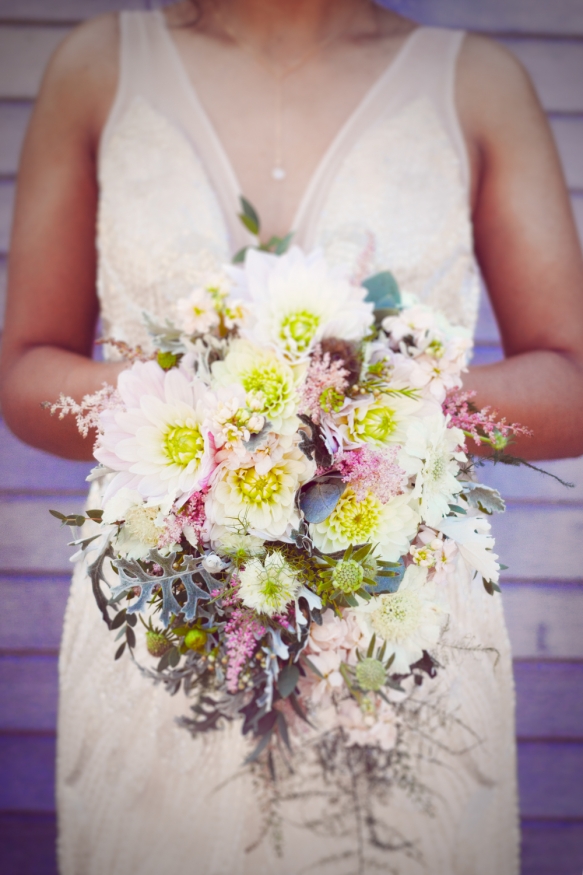 Following the ceremony, canapes and drinks refreshed guests as Freddie's sister's band, Sound of the Sirens, lent a tailor-made soundtrack. "We were both really touched that Freddie's sister Abbe and her best friend Hannah wanted to perform on the day," says Becky. "They went even further to make it special and learnt a favourite song of Freddie's: The Felice Brothers 'Her Eyes Dart Around'."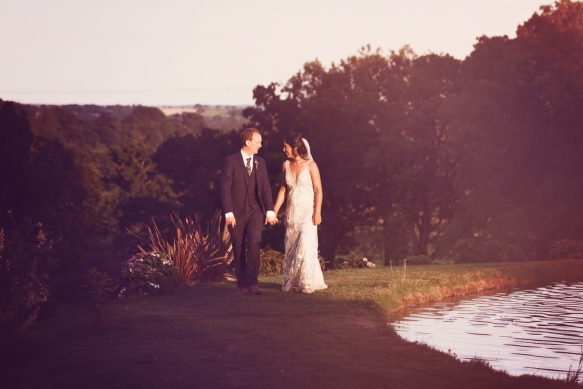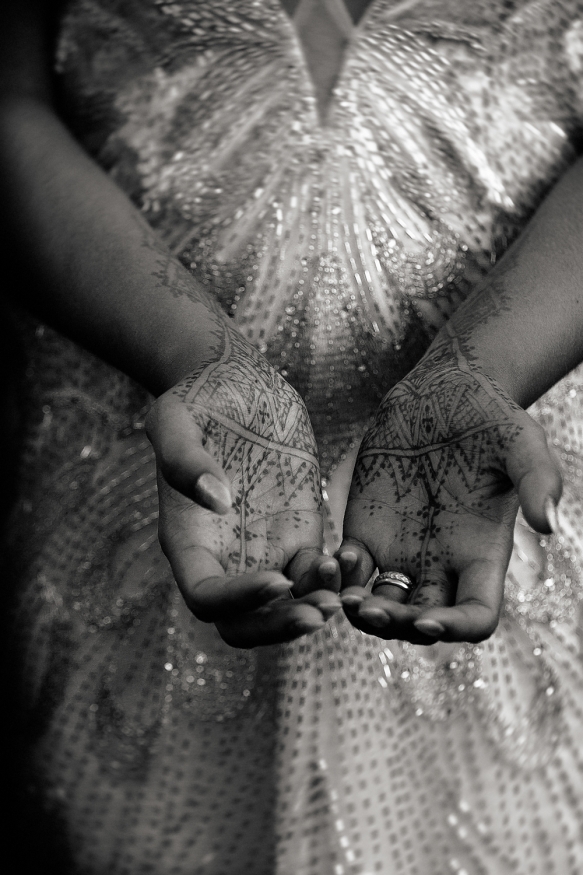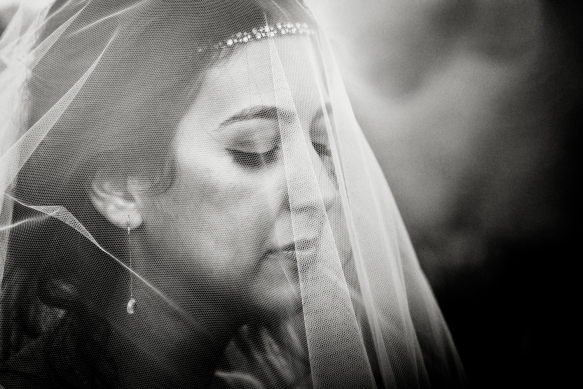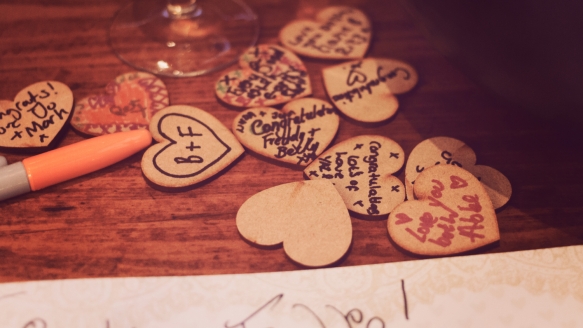 After the speeches, guests tucked into a barbecued feast of pulled Devon pork shoulder, homemade south Devon beef burgers and marinated grilled hake fillets. An evening chock with entertainment from Mother Ukers, limbo, tapas and chat around firepits ensured a perfectly pitched and top-tasting party, allowing Becky to reflect upon her day and offer some advice.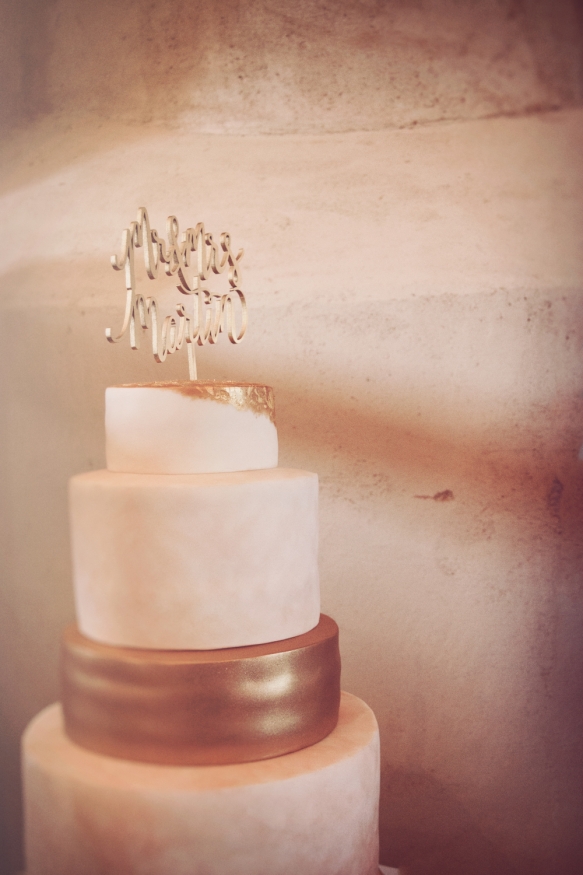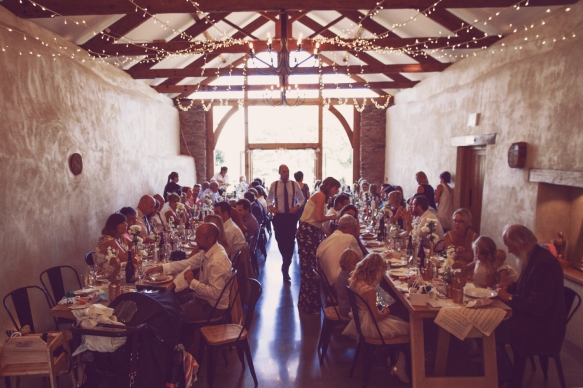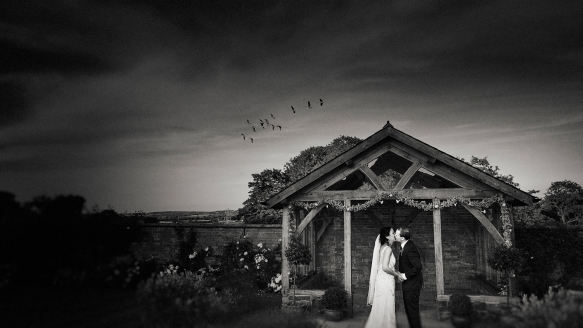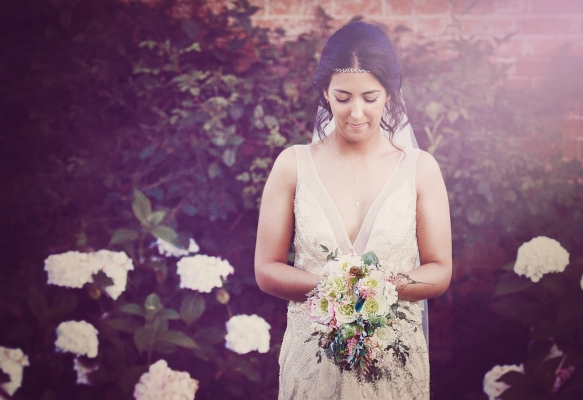 "Try not to feel guilty - full stop!" she asserts - "about your guest list, your food choices, talking about it (often), thinking about it (all the time)...The people who mean the most love you, can't wait to celebrate with you and will cherish all the awesome memories you'll make together in the process."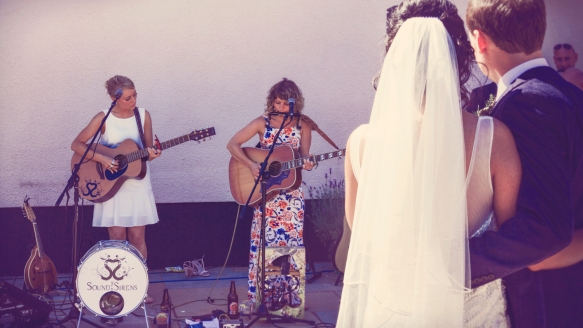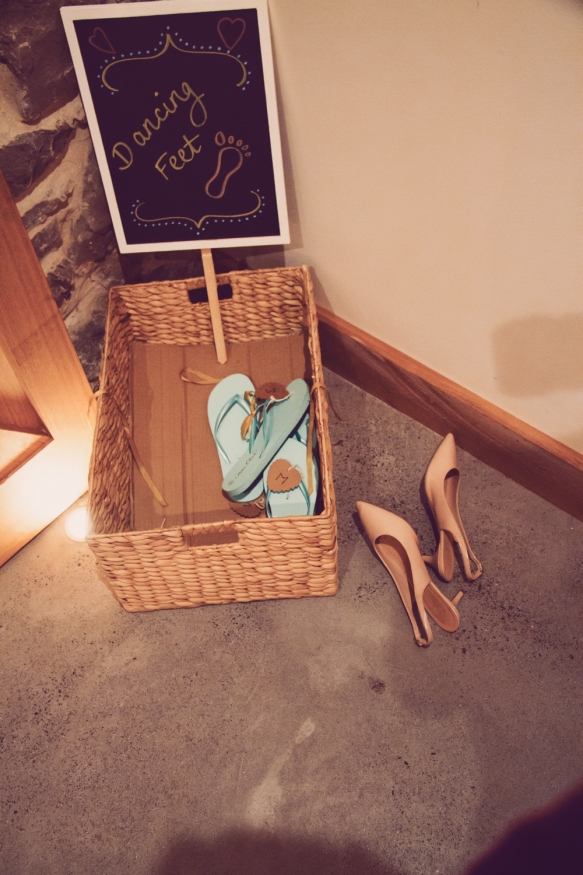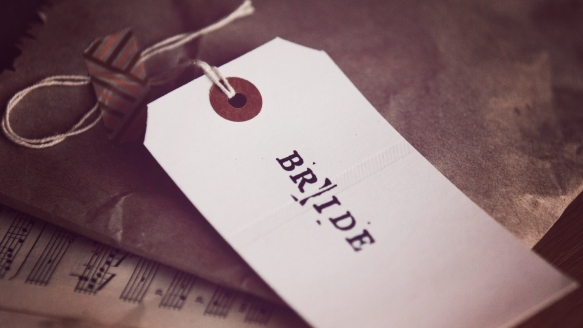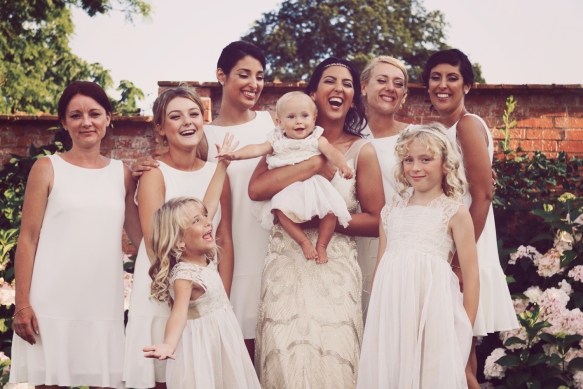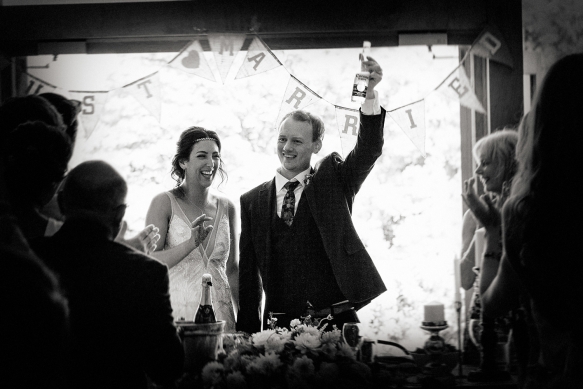 "We were very lucky to have a professional friend take our photos - even so, I was a nervous subject and was glad to have him with me for the two days before to help me get over those nerves," she confesses. "I would thoroughly recommend having some kind of practise in front of a camera beforehand to make your life easier on the day."
Photographer Mal Roberts Photography
www.malrobertsphotography.com
Venue Upon Barn and Walled Garden
www.uptonbarn.com
Dress Maggie Sottero at Pirouette
www.pirouettethecollection.com
Groom's outfit Next www.next.co.uk
Bridesmaids' dresses Zara www.zara.com
Hair Down the Alley and Up the Stairs
www.downthealleyandupthestairs.com
Make-up Gemma Lorimer
Stationery The Original Wedding Tea Towel Company
www.weddingteatowels.co.uk
Catering La Cantina
www.lacantinastreetkitchen.com
Cake Claire Makes Cakes
www.clairemakescakes.co.uk
Flowers Pumpkin and Pye
www.pumpkinpye.com
Entertainment Sound of the Sirens
www.soundofthesirens.net
Mother Ukers
www.motherukers.com
Copyright Wed magazine 2016