---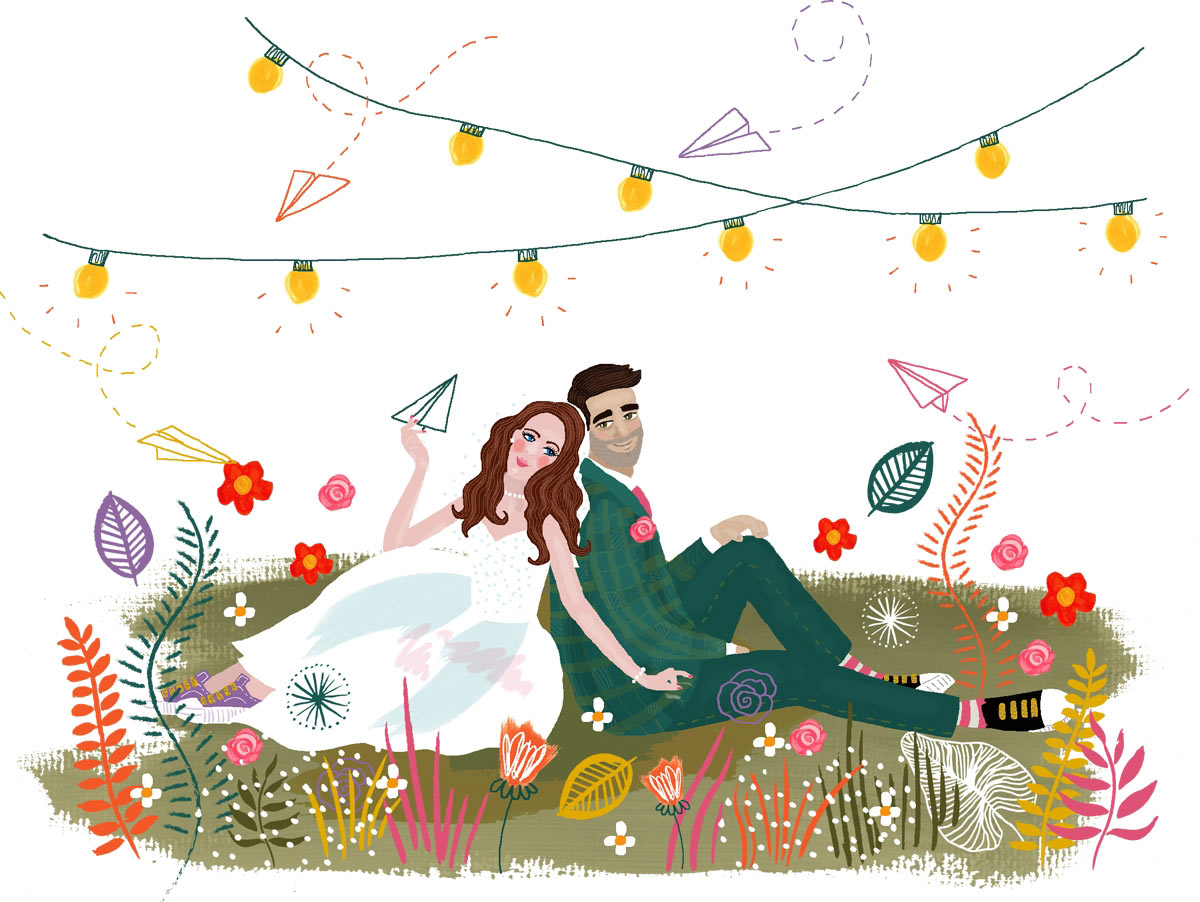 Unique Send-Off Ideas
Statement send-off ideas
Bring your big day to an unforgettable close with these spectacular send-off ideas
All too often, it gets towards the tail end of your amazing day, the DJ or band let you know the last song's coming up and then… that's it. The lights come on, and off you go. But there are plenty of ideas to end the day on a high and send you off into married life with a huge smile on your face. Confetti, rice and rose petals are all traditional ideas for a big send-off, while coffee beans are climbing the ranks as a trendy way to say goodbye, and party-finishing favourites include bubbles, sparklers or glow sticks. Here are some of our favourite ways to finish your big day with a bang (and a fantastic photo opportunity!).

PAPER AEROPLANES
We love the idea of guests whizzing paper aeroplanes towards a departing bride and groom, sending them on their honeymoon and marriage journey together in style. These could always be adorned with messages of good luck and best wishes for your life together like a mobile wishing tree or guest book. Just make sure you have a reliable guest on hand to collect them afterwards!
AUTUMN LEAVES
We've seen some stunning scene-stealing photographs of guests tossing beautifully crisp autumn leaves of all shapes and colours ranging from russet reds to radiant yellows. A wedding day later in the year could be the perfect backdrop for guests to scatter and throw tumbling leaves; even better if the colours of the season match your theme or you have some autumnal accents running through your day.
WILD FLOWERS & HERBS
If you're throwing a summer bash, have your guests scatter dried wild flowers of every summery shade and even fragrant summer herbs like mint, rosemary or lavender from paper cones as you leave. This is certainly a super-pretty and deliciously scented way to exit your day.
HELIUM BALLOONS
Guests clutching white helium balloons that are released as you leave the reception would create a magical backdrop. If it's a surprise, your photographer will be able to capture the look of awe and wonder on your faces as well. Just make sure you choose eco-friendly, biodegradable balloons please!
HOT OFF THE PRESS PICS
Whizz-kid photographers and videographers may be able to make this one happen so find out early if it's a possibility. Imagine an exit against a backdrop of images, a slideshow or video montage from the big day that hasn't even finished yet! Fresh-off-the-press, never-seen-before reportage snaps of beaming faces and silly moments from just hours ago would make a magical, tear-jerking exit and will have your guests begging for the party to never end.
HANDHELD BELLS
A selection of antique handheld bells given to your guests could be the most magical and rousing sound to help you make your big exit. These can either be rung alongside the church bells should you be marrying in a place of worship, or simply rung out by your guests at the end of your reception in an unarranged symphony. Cow bells could also be used if you're tying the knot in a rustic setting.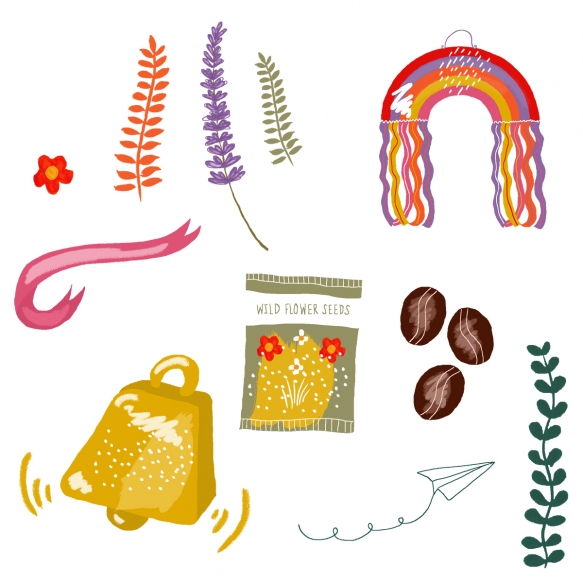 SNOWFLAKES
If the weather isn't choosing to be seasonal on your winter wedding date there's nothing stopping you creating a magical snow-filled area of your reception. Have crisp artificial snow underfoot, snowflakes hanging from trees, snowballs to throw and perhaps even a reindeer or two. This will take some coordination and budget but, when it comes to wedding planning, most things are possible.
RIBBON WANDS
Ribbon wands in a kaleidoscope of rainbow colours will be sure to make the most beautiful photographs – and your smaller guests will love them! Or, for a surprise, organise a dance troupe to perform a rhythmic ribbon dance while you make your colourful exit.

POM-POMS
Small, soft pom-poms in your chosen colour scheme could be thrown as you leave the church. Or artistic types could coordinate a mass effort to throw all the colours in groups at the same time, creating a floating rainbow effect that, hopefully, could be captured on film.
PIÑATA
Sticking with rainbows, we love the idea of a giant rainbow piñata that you walk beneath, being showered with rainbow confetti as your guests carefully hit it. You could have pots of gold paper at the end of the rainbows for added good luck wishes, which could be scattered by your smaller guests.

CONFETTI CANNONS
Biodegradable gold confetti cannons are one way to end your day feeling like a true superstar. And true superstars, of course, like everything that glitters, so, if you're brave enough to spend the next few days picking shiny sparkles out of your hair, then why not go for broke and let your guests go wild with eco-friendly glitter, too? Photographs of guests showering you in glitter should be mesmerising! (Hint: go for coarsely cut glitter if you can).

SEED BOMBS
End your day with the promise of new life. You could ask your guests to throw seed bombs if your reception is held in an open space on private land, and the landowners allow it of course. Although you won't get a wow return right there and then, let the seeds do their job and they'll eventually grow into an abundance of wild flowers. You and your guests can then visit the site as the years go by to see how your new wild flower garden is growing.

words Elizabeth Chester
Copyright Wed magazine 2020
Wed

Directory

All you need from the finest wedding suppliers in Cornwall and Devon