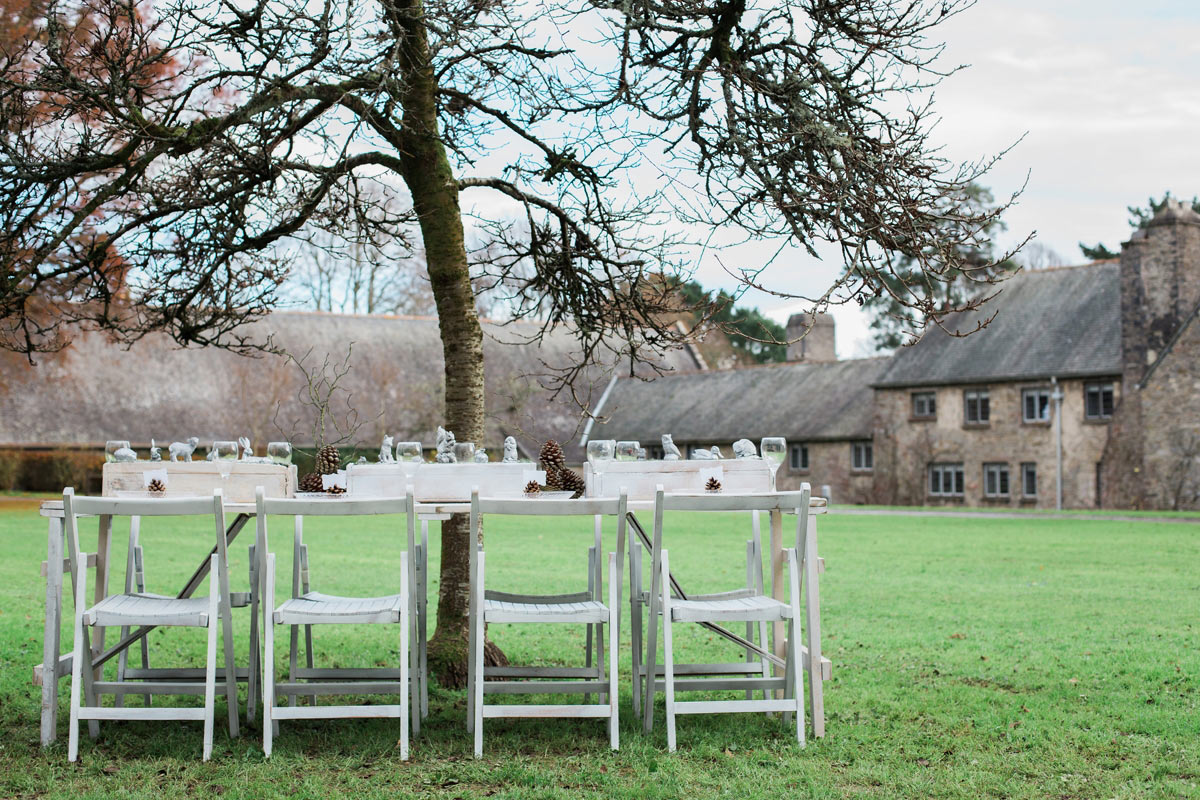 A wonderful wintery tablescape
Article Published: Tuesday 5th December, 2017 - 2:39pm
---
Don't pay attention to every detail of your day but forget one of the main features of the dining experience: your table tops.
From the dress code and flowers to lighting, venue and backdrops, couples continue to decorate every corner of their wedding scene, so make sure your dining space is just as considered and reflective of the theme or look of your day.
There's endless scope to personalise and pretty your table tops, as this recent shoot at Dartington Hall so aptly displays, where a winter wedding was shot to showcase the decorative possibilities of hiring and styling a beautiful series of centrepieces, tableware and decor. Thanks to The Prop Factory for their brilliantly extensive selection of furniture and props, and Mimosa Photography for the images.
Click through to the full feature for some inspirational food for thought here:
https://www.wedmagazine.co.uk/wedding-table-displays.html
---