---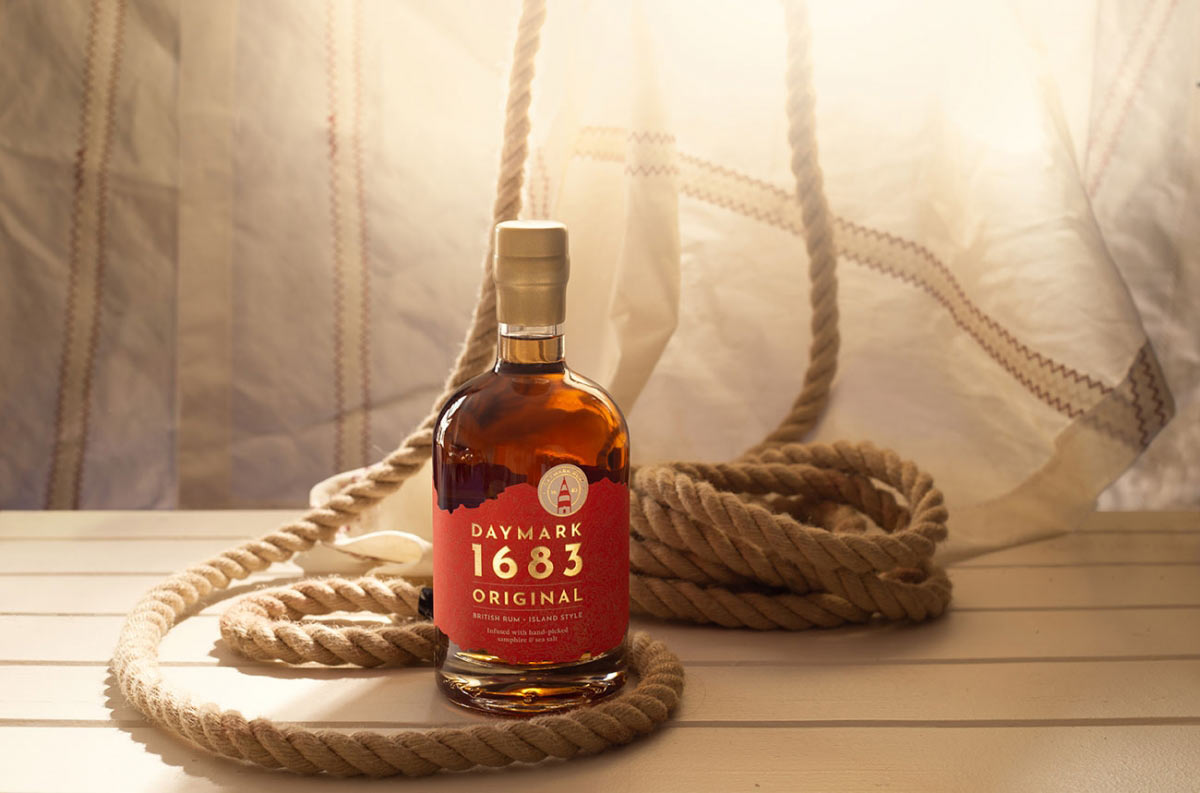 Cornish rums and wedding cocktail ideas
Spirit Revival
Cornish rum is experiencing a renaissance, and we're at the front of the bar queue
Recent years have been described as a 'ginaissance' in the drinks industry, the boom in craft gins leading to record-smashing sales in 2019, with Brits buying 83 million bottles worth over £2.6bn. Cornwall has played a key role in the movement, with small-batch premium gins being crafted from Padstow to Penzance. And, of course, the whiff of juniper has filled the air of weddings across the county as guests sup on gorgeously garnished local favourites.
But now the rum revival is fully underway. Traditionally seen as the domain of salty seadogs and Cuban bartenders, a new generation is discovering the versatility of the spirit – and distillers are clamouring to carve out their niche within the market. From dark and spiced to white mojito-ready rums, the newfound popularity of rum is clear to see on wedding menus across the county.
After all, rum is a flavoursome spirit which can be enjoyed alone or used to liven up your cocktail menu, while offering a tantalising nod to Cornwall's seafaring heritage. Whether you like your rum dark, white or spiced, here's our pick of some luscious local tipples to bring a coolly Cornish flavour to your day.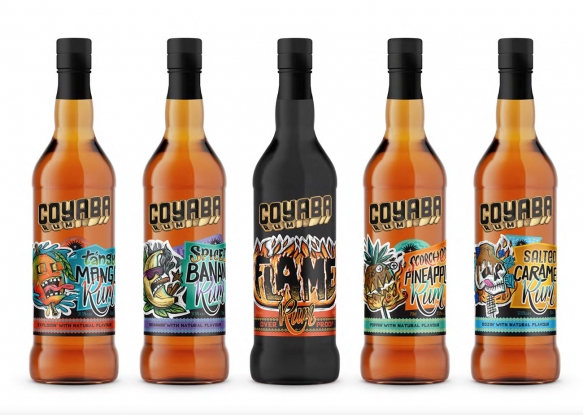 COYABA
Made by Curio Spirits in Mullion, the Coyaba range is inspired by natural ingredients that reflect west Cornwall's culture, heritage and locality – but with a twist of the Caribbean. We're big fans of the Spiced Banana rum, described as "a bangin' banana rum that smacks of banoffee pie", with added spicy cinnamon and vanilla for a flavoursome kick. You can also choose from Tangy Mango, Salted Caramel, the super-hot Flame rum, or Scorched Pineapple, which has a feistier flavour that's infused with sweet cinder toffee.
Serving suggestion: Try the Spiced Banana rum with ginger ale and a wedge of lime to pack a punch as the dance floor opens.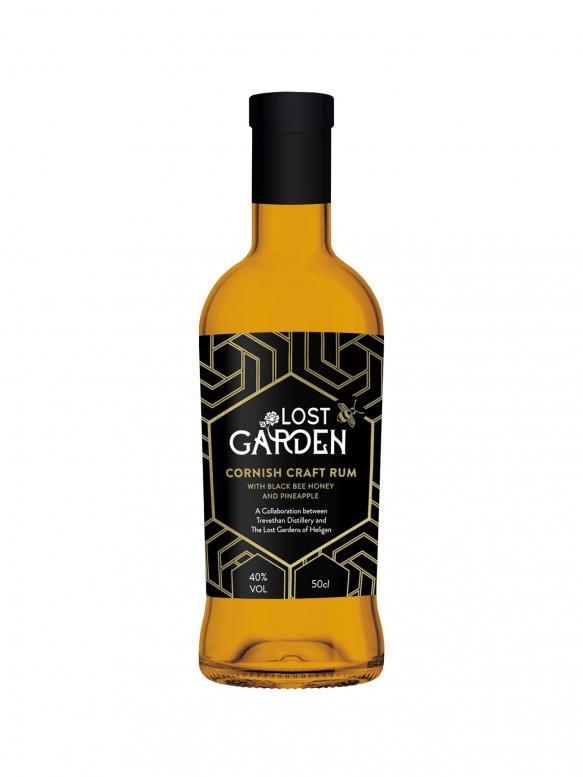 HELIGAN'S LOST GARDEN RUM
Created as a collaboration between The Lost Gardens of Heligan and Trevethan (renowned for its gin), this Caribbean-style rum is authentically crafted using sugar cane molasses fermented in Cornwall and then distilled using traditional copper alembic stills. Cornish virgin charred oak, which has been soaked in Heligan's Black Bee Honey and Pedro Ximinez sherry, is added to the distilled rum to age for eight weeks, while the final infusion of flavour comes from adding the juice of the Cornish-grown Heligan pineapples. Exquisite.
Serving suggestion: Just a touch of soda water will complement this flavourful rum, ideal as a welcome drink.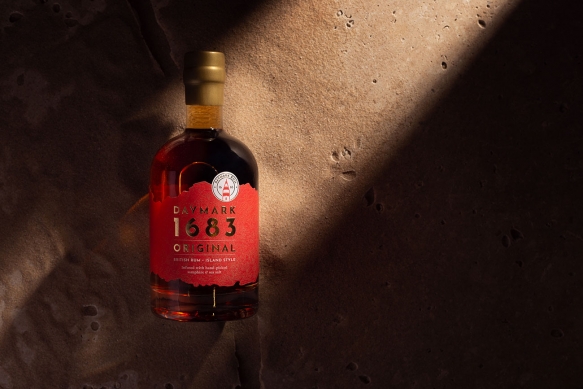 DAYMARK 1683
Born on the Isles of Scilly, Daymark 1863 rum gets its name from a round, granite signalling tower on St Martin's, and it's clear the islands inspire everything about the delicious spirit. While there are multiple options including 'Aged' and 'Sailors', we love the Original. Molasses is triple-distilled in copper pot stills, infused with Cornish sea salt and hand-picked samphire, and matured in English oak, creating a rum with notes of raisins, banana, toffee, spices and seasoning.
Serving suggestion: Add 50ml of Daymark 1683 to 25ml lime juice, 20ml barley water and 100ml pineapple juice to create a 'Slack Tide' cocktail.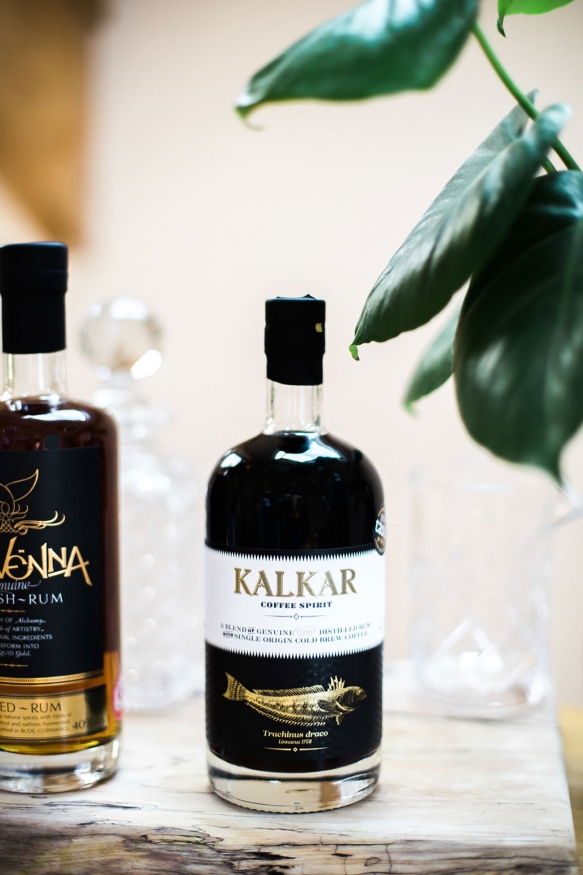 KALKAR
Distilled from scratch on the north Cornish coast, this smooth rum is blended with a single origin coffee, which is cold-brewed on site. Taking its name from the Cornish for 'weaver fish' (sure to strike dread in any beach-goers!), it has only four ingredients: Nicaraguan coffee, white rum, water and a little raw sugar cane, giving it a strong and rich flavour, which isn't too sweet.
Serving suggestion: An incredible addition to an espresso martini, it's a great after-dinner cocktail.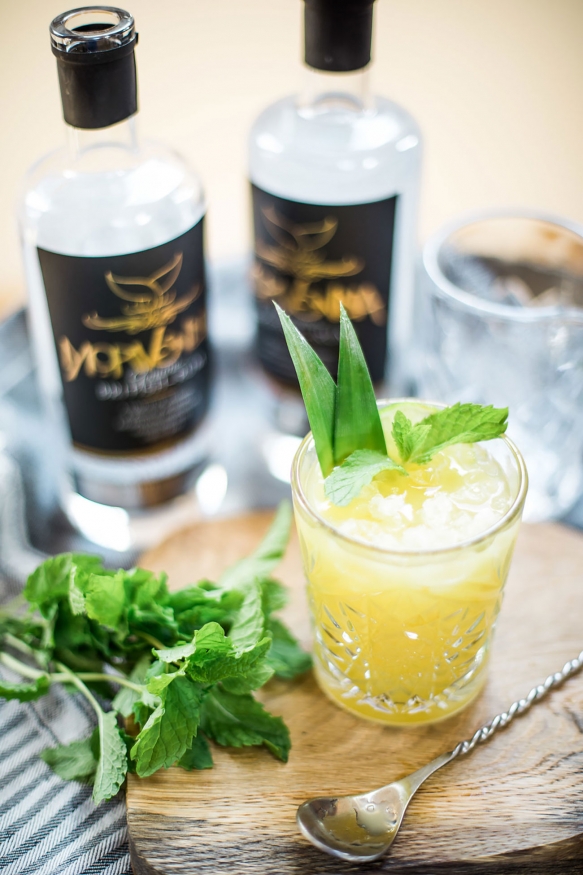 MORVENNA WHITE
With fruity notes and a satisfying buttery finish, this is a gorgeous summery tipple that stirs visions of lying beneath a palm tree on a desert island. Distilled from scratch in Bude, Morvenna is perfect for cocktails as well as a stand alone drink over ice, making it a local favourite that's as versatile as it is refreshing.
Serving suggestion: Squeeze half a lime into a glass, add 50ml of Morvenna White and top with cola for a 'Kernow Libre', an ideal garden party-style drink.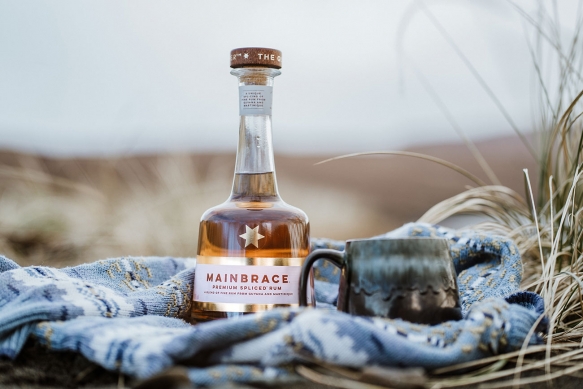 MAINBRACE
A unique spliced rum of two distinct and never-before blended styles from Guyana and Martinique, Mainbrace is a perfectly balanced golden tipple that was dreamt up on the Helford Passage and created in Cornwall. With initial grassy notes that quickly subside to caramel, toffee and a subtle spiciness, it's made using traditional methods and no sweeteners to allow the true flavour to sing out.
Serving suggestion: Serve 50ml Mainbrace with 25ml fresh orange juice, topped up with ginger beer, for an 'Always Sunny' cocktail that's just made for a beach wedding.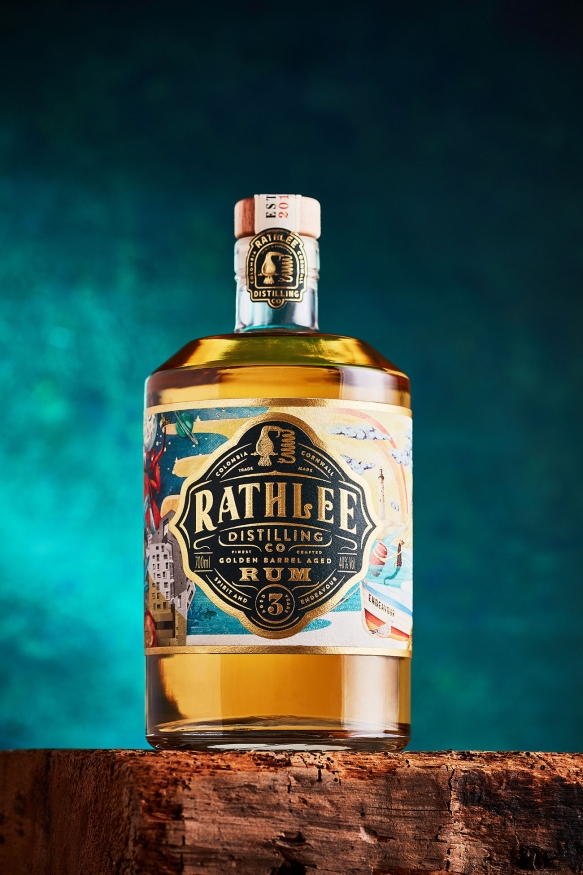 RATHLEE GOLDEN BARREL AGED RUM
Described as 'Cornish rum with Latin spirit', Rathlee Golden Barrel Aged Rum is inspired by creators Paola's Colombian roots and Stuart's Cornish ones. With notes of tropical fruit, honey and vanilla, and a warm peppery finish, it's distilled in Latin America before arriving on the shores of Cornwall in charred white oak barrels. Blended with pure Cornish water, it creates a smooth flavour with a touch of Latin fiesta.
Serving suggestion: Serve it in a Hot Buttered Rum at a winter wedding by mixing 50ml Rathlee Rum with 140g Cornish salted butter, 170g brown sugar, 1 tsp orange zest and ¾ tsp each of cinnamon, ginger and nutmeg.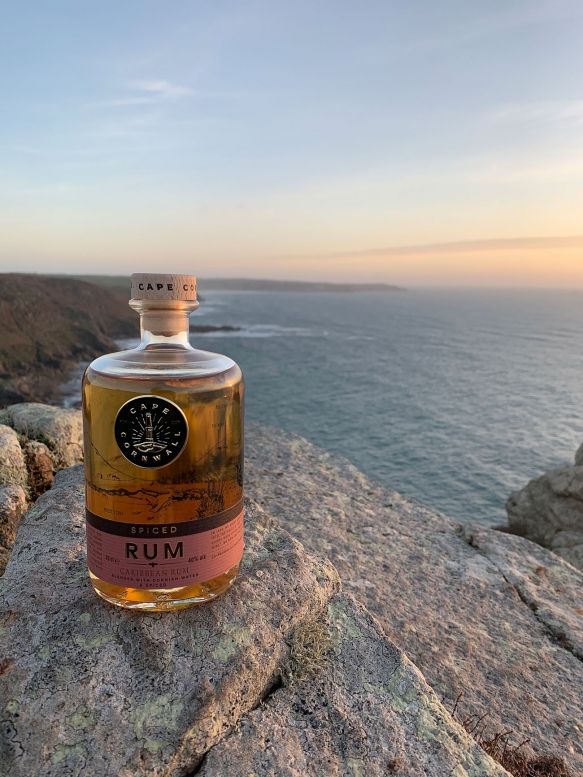 CAPE CORNWALL WHITE RUM
Aged, mixed, spiced and bottled on Cornwall's far-western tip, the rums from the Cape Cornwall Rum Company come to life in a family farm building known as 'the wink', thought to be the storage place for rum and other goods smuggled by boat to avoid high government taxes. Available in white, gold and spiced, they're blended with pure Cornish water and ingredients inspired by the surrounding coastline such as saffron, sea salt, nutmeg and cinnamon, for a quintessentially Cornish and utterly delicious flavour.
Serving suggestion: Use it as the basis of a mojito for a Cornish twist on the party-pleasing cocktail.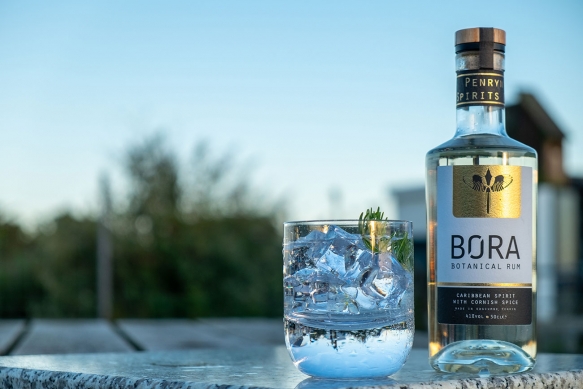 BORA
Named after the Cornish word for dawn thanks to its light amber hue, BORA Botanical Rum is the latest rum on the scene – and is being dubbed "a rum for gin lovers" by the team at Penryn Spirits. Distilled using natural, locally sourced botanicals, including nettles and quinces, the light, dry rum is a new take on a traditional spiced rum, described as a "Caribbean spirit with Cornish spice". Delicious.
Serving suggestion: Serve over ice with tonic water and a sprig of rosemary for a refreshingly different welcome drink.
COCKTAIL HOUR
Jo Fitch from Cornwall's super-stylish airstream bar company The Buffalo serves up her favourite rum cocktail recipes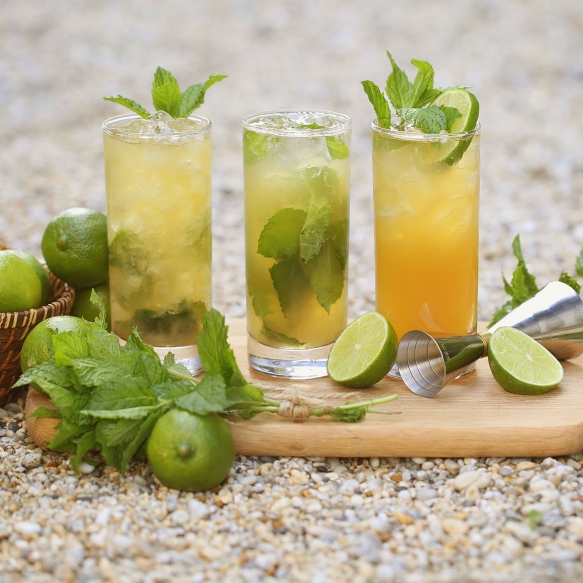 Mojito
This is the ultimate crowd-pleasing cocktail. Crushed ice, heaps of fresh mint and freshly squeezed lime juice are a must.
2 ounces rum
1 ounce simple syrup
1 ounce lime juice
10-12 mint leaves
cold soda
Take the mint in your hands and clap it a few times to release the oils a little then muddle gently in a highball glass. It's important not to break up the mint or you'll be sipping bits of mint up your straw. Put a scoop of crushed ice into the glass. Pour over the rum, simple syrup and lime and stir, top up with more crushed ice and top with soda. Garnish with a few mint sprigs and a wheel of lime.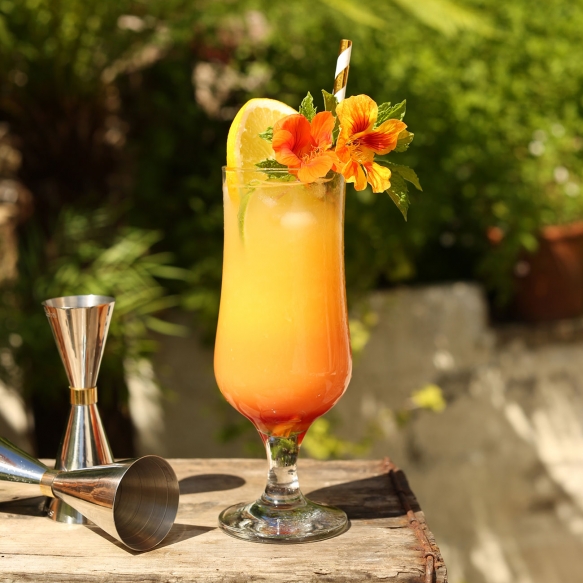 Hurricane
This is my go-to when I'm not sure what to have, and I love it! Its tropical fruitiness is so perfect for a clifftop or beach wedding.
1 ounce light rum
1 ounce dark rum
1 ounce freshly squeezed lime juice
20ml passionfruit syrup
10ml grenadine
4 ounces orange juice
Measure all the ingredients into a cocktail shaker with a good scoop of ice. Shake hard for approximately 20 seconds, pour everything into a highball glass. Garnish with an orange wedge, edible flowers if you have them and a beautiful paper straw.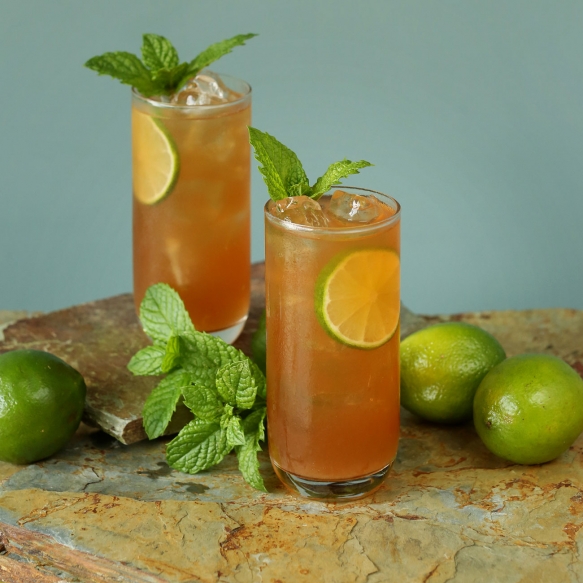 Dark 'n' Stormy
This is another crowd-pleaser and super simple as long as you have cold ginger beer!
2 ounces Gosling's Black Seal Rum
3/4 ounce freshly squeezed lime juice
Ginger beer
Few dashes of Angostura bitters
Put a good scoop of ice into a highball glass and measure in the rum, lime juice and shake 3-4 dashes of bitters in. Top with ginger beer, stir and garnish with a lime wheel.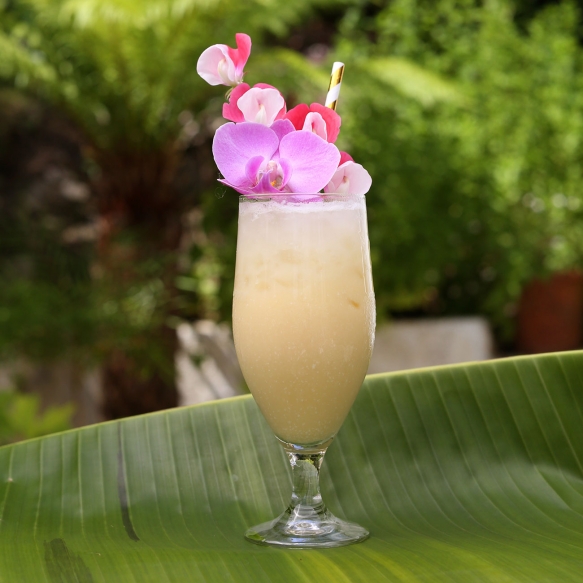 Piña Colada
You'll almost feel the sand between your toes as you sip on this classic and super-tropical cocktail! You'll need a blender.
1 ounce rum
1 ounce coconut rum
30-40 ml coconut purée
4 ounces pineapple juice
2 good scoops of ice
Put all the ingredients into a blender (make sure your blender can blend ice!) and blend until smooth. Pour into a highball glass, and garnish with edible flowers and a beautiful paper straw.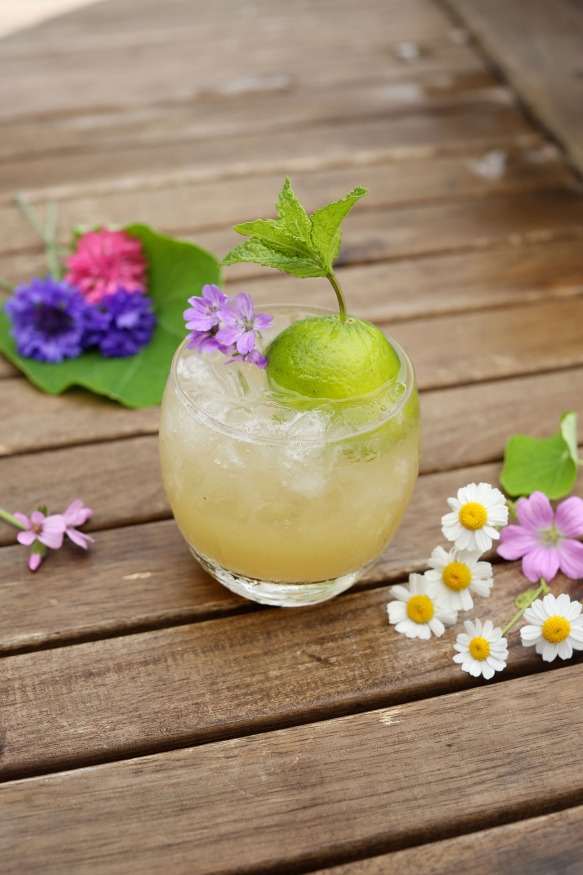 Mai Tai
Prepare for a real taste explosion from this classic cocktail.
2 ounces rum
3/4 ounce curaçao triple sec
1 ounce freshly squeezed lime
15 ml orgeat (contains almonds)
Add all the ingredients into a cocktail shaker and a scoop of crushed ice. Give a short sharp shake – no longer than five seconds (called whipping). Pour all the ingredients into a double rocks glass (tumbler), add more crushed ice if necessary, and garnish with an upturned squeezed lime shell and a sprig of mint to represent a palm tree and a desert island; if this isn't possible then masses of mint sprigs and edible flowers work well.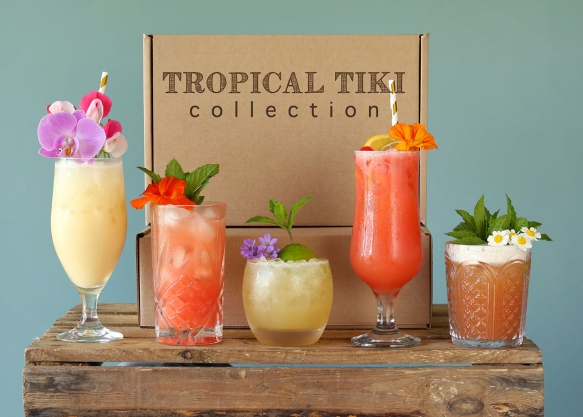 TASTE OF THE TROPICS
Why not treat yourself to a Tropical Tiki box from The Buffalo's brilliant Drinks By Post service? The collection contains everything you need to create five fruity and fabulous cocktails at home. Whether it's for a fun date night or a gathering with your bridesmaids or grooms' party, savour those tropical flavours while doing some vital research for your big day drinks menu!
words Lucy Higgins

Wed

Directory

All you need from the finest wedding suppliers in Cornwall and Devon