---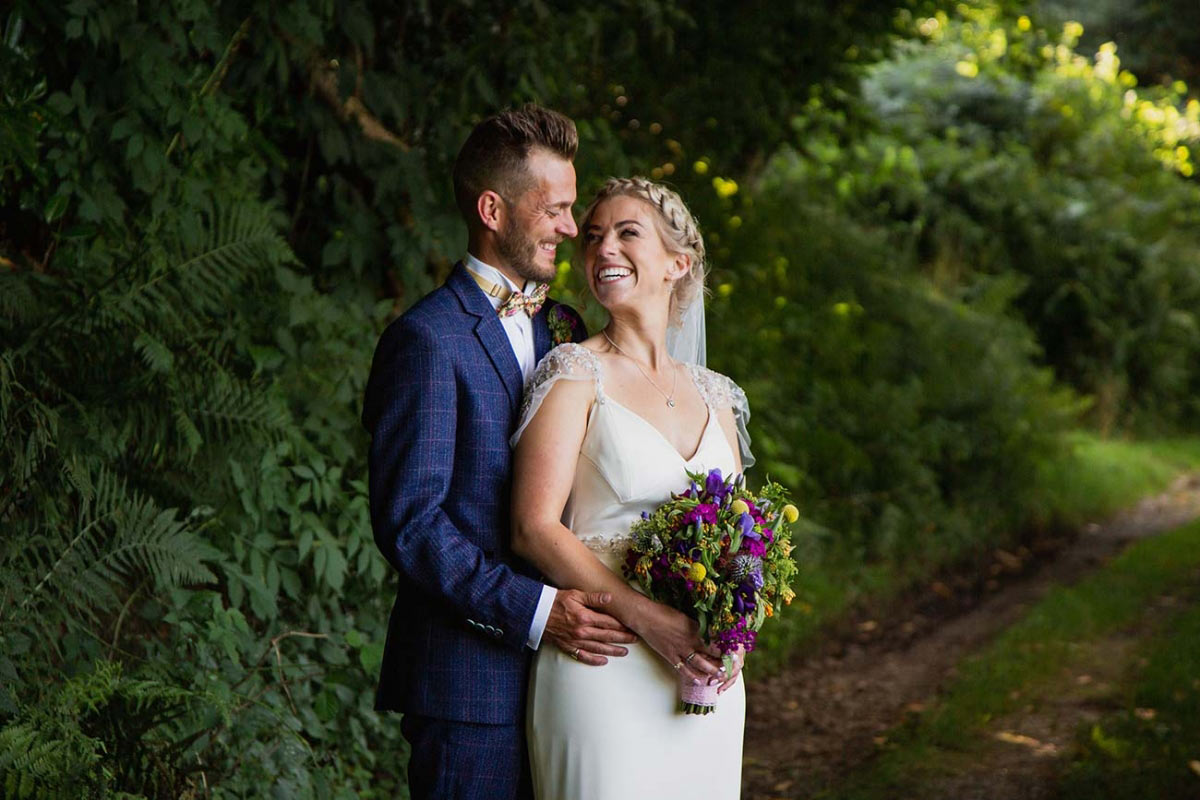 Wedding at Gidleigh, Devon
Sunny Delights
---
Kate and Tayler's colourful wedding at Gidleigh Village Hall on Dartmoor
---
Kate and Tayler first met at university. "I was a young fresh(wo)man living in halls, suffering no TV in the peak of 'The X Factor' years. Tayler lived with one of my best friends in a proper house with a TV, so naturally Saturday nights I took advantage of watching Simon Cowell at theirs. 'The X Factor' was just an excuse really!" she laughs.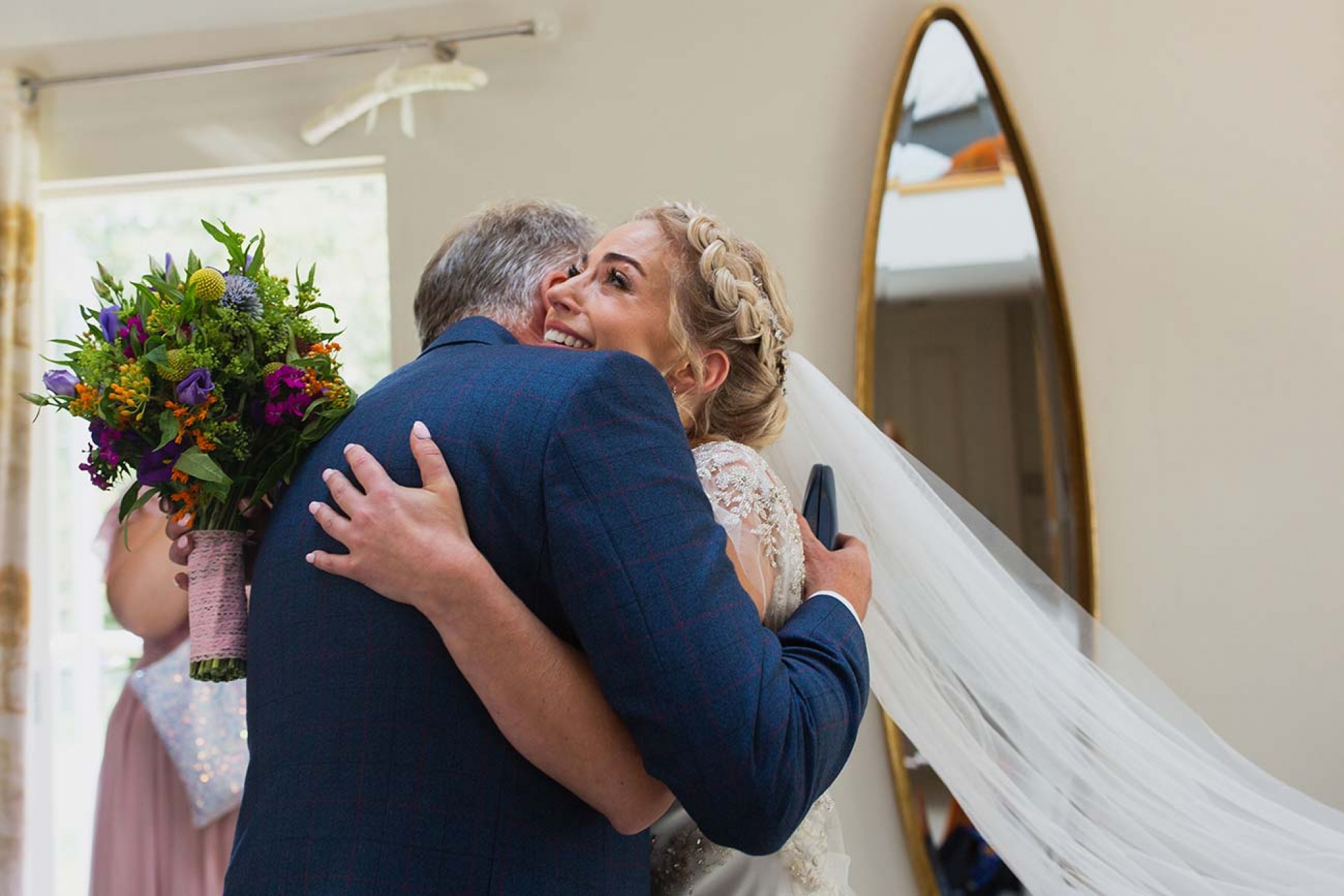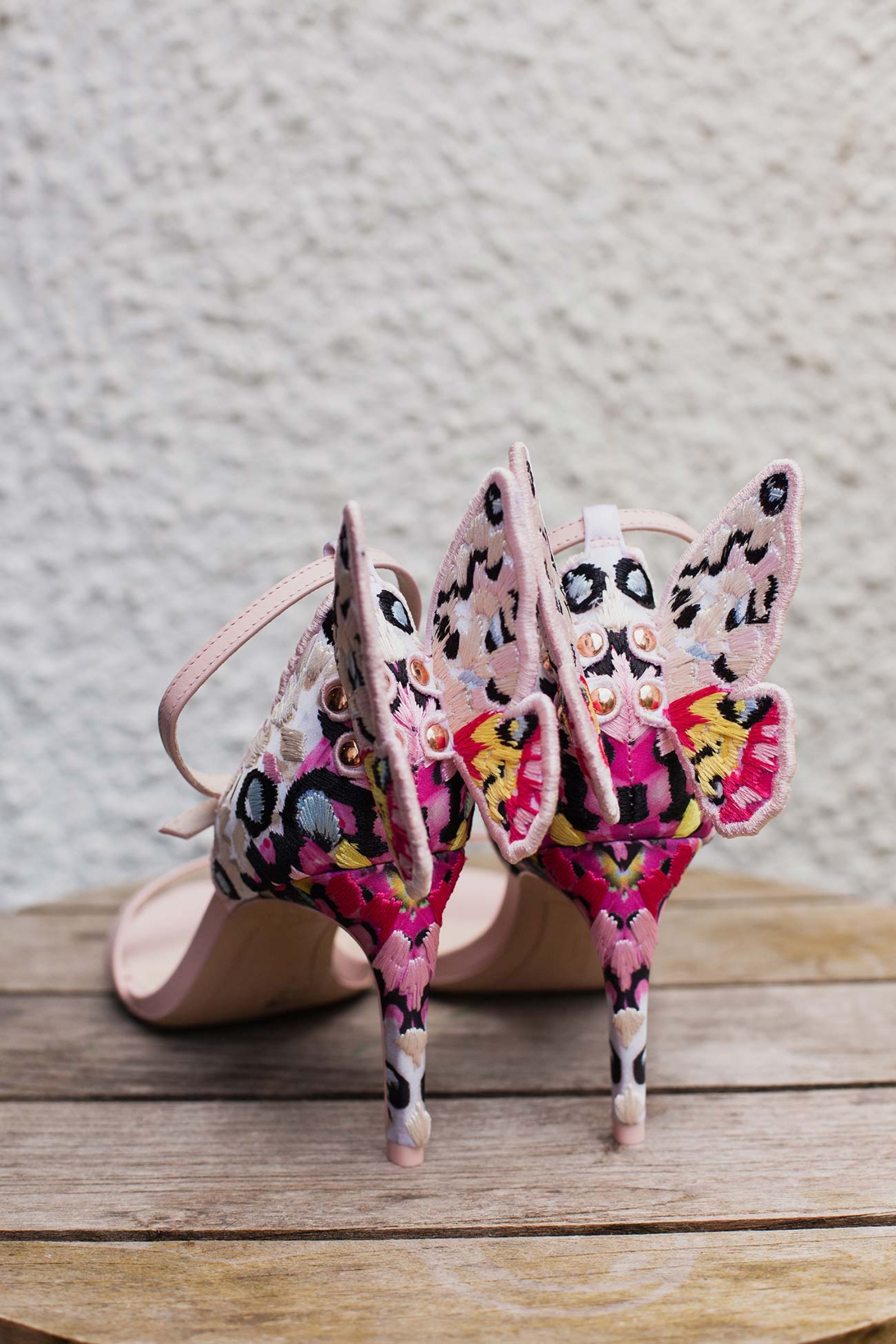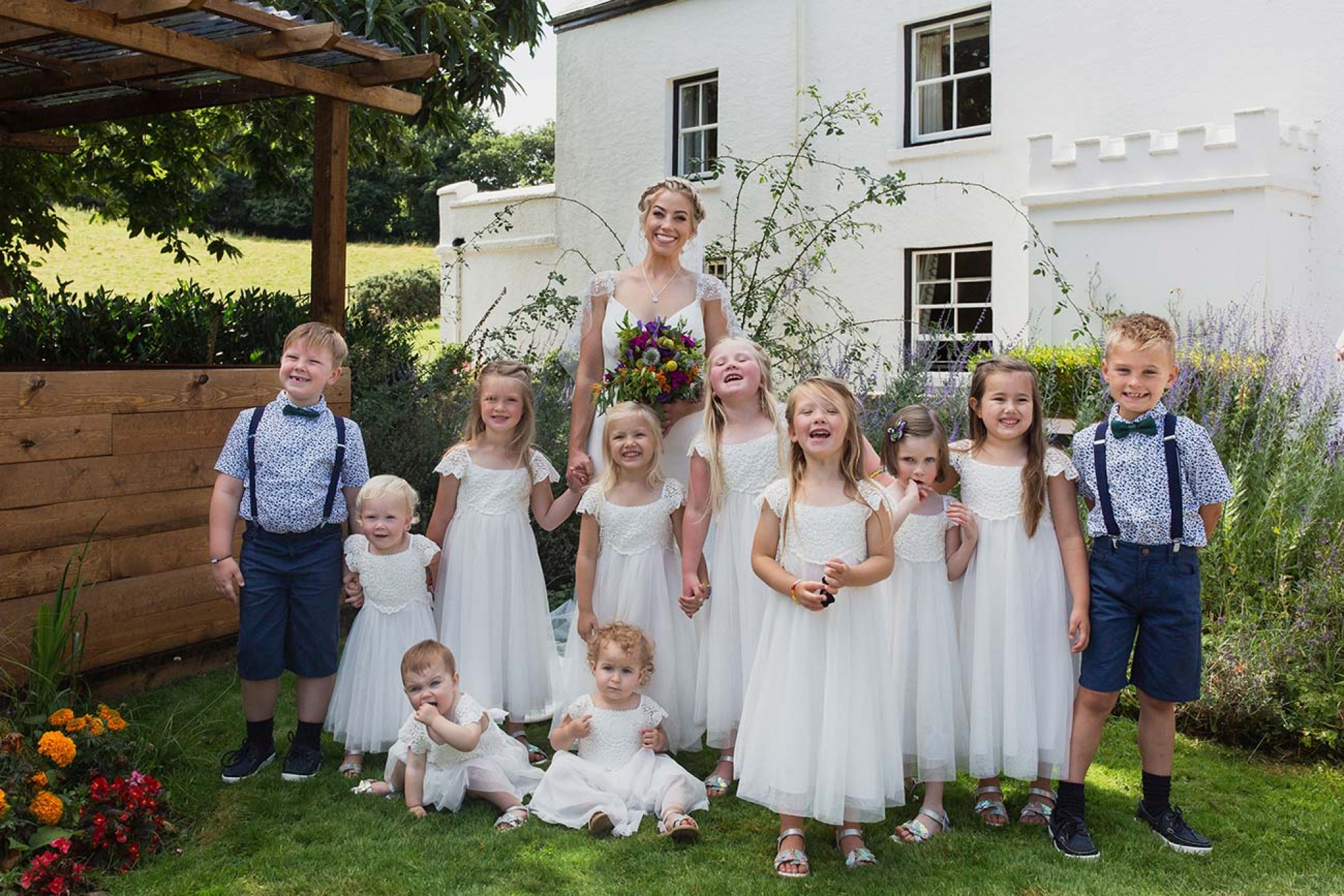 The couple's engagement involved Tayler sending Kate on a treasure hunt before directing her to Jay's Grave on Dartmoor, where she was greeted with a tor lit with candles. "The lit pathway led to a cave he had adorned with fairy lights, a roaring fire and music. We danced and he got down on one knee…" she reminisces of the achingly romantic proposal.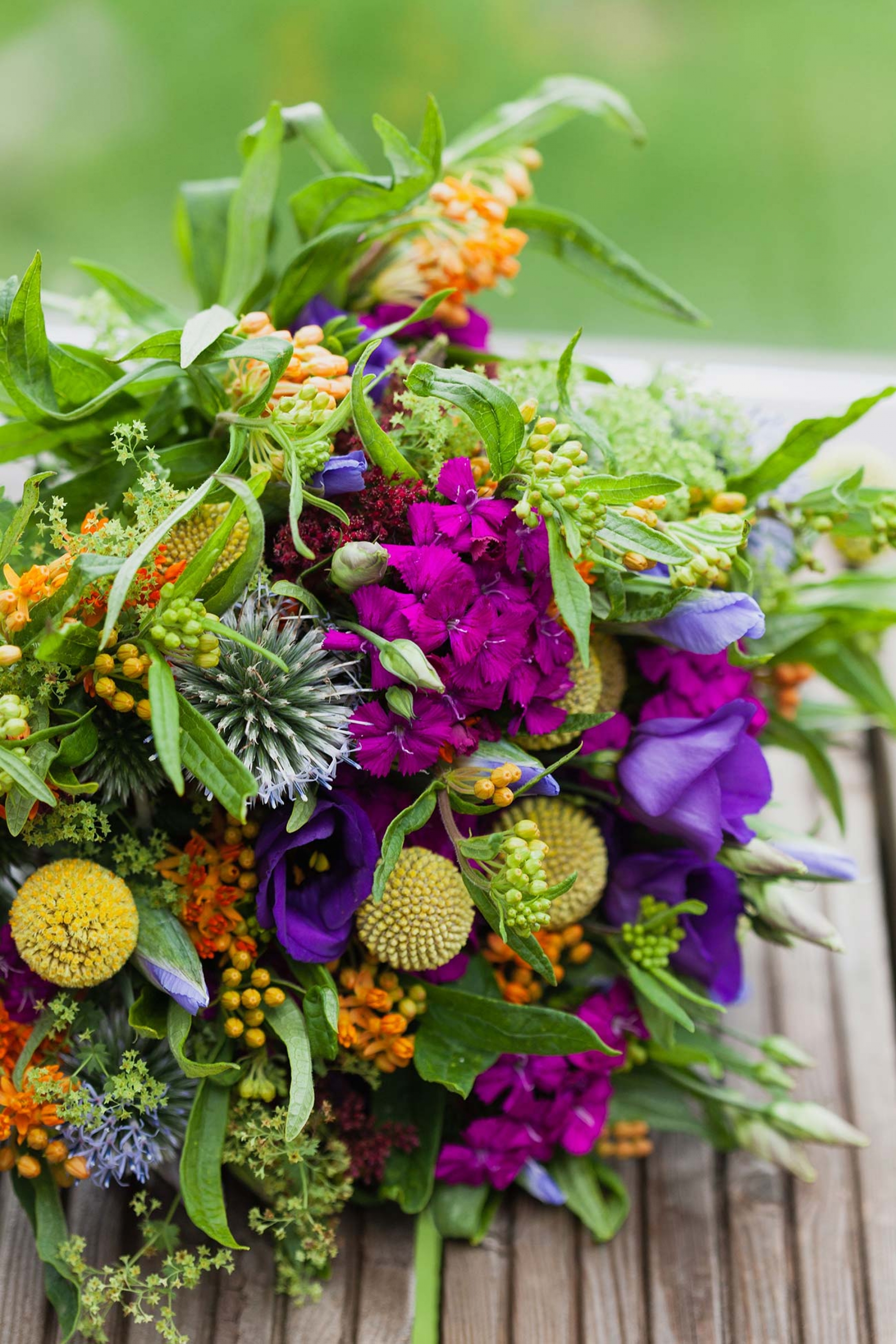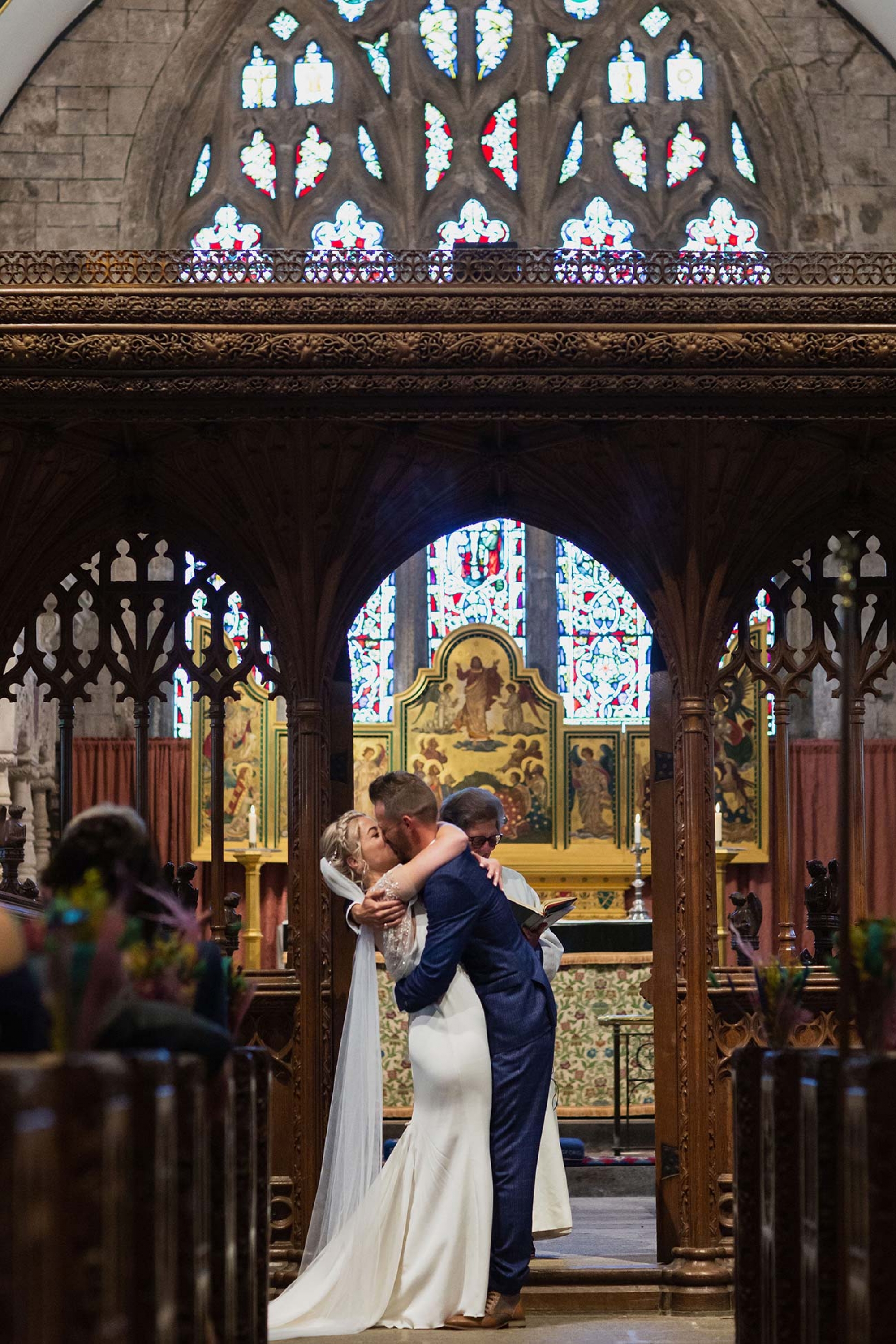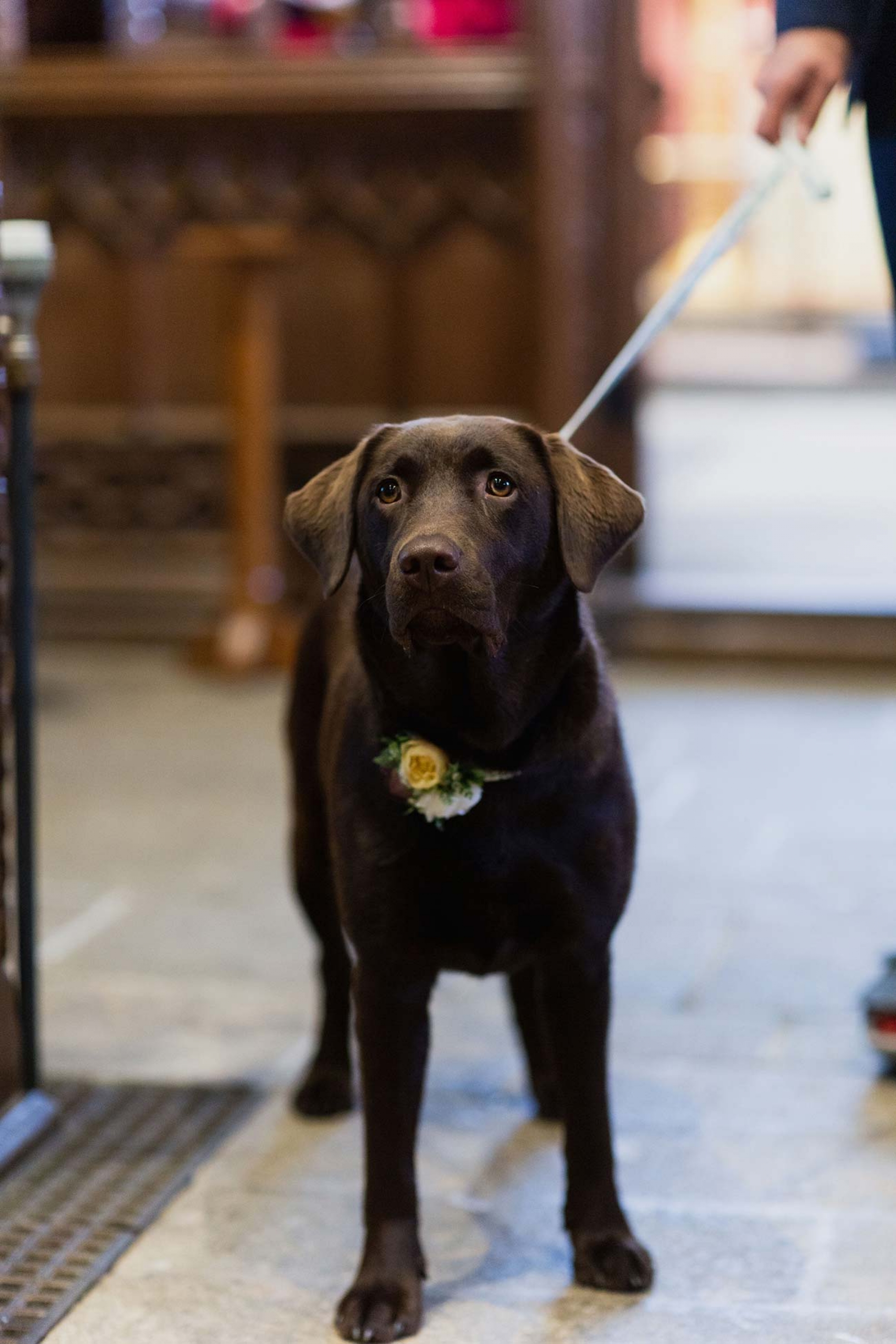 Opting for a church ceremony followed by a reception at Gidleigh Village Hall, Kate and Tayler wanted to treat their guests to the happiest celebration possible. "We just wanted the brightest day after a couple of gloomy years amidst the pandemic. It was a colourful paradise!" says Kate. The carnival of colour carried from the bunting and glassware to the stationery and dried flowers, while a handmade butterfly photo booth and a showstopping cake provided brilliantly vibrant focal points.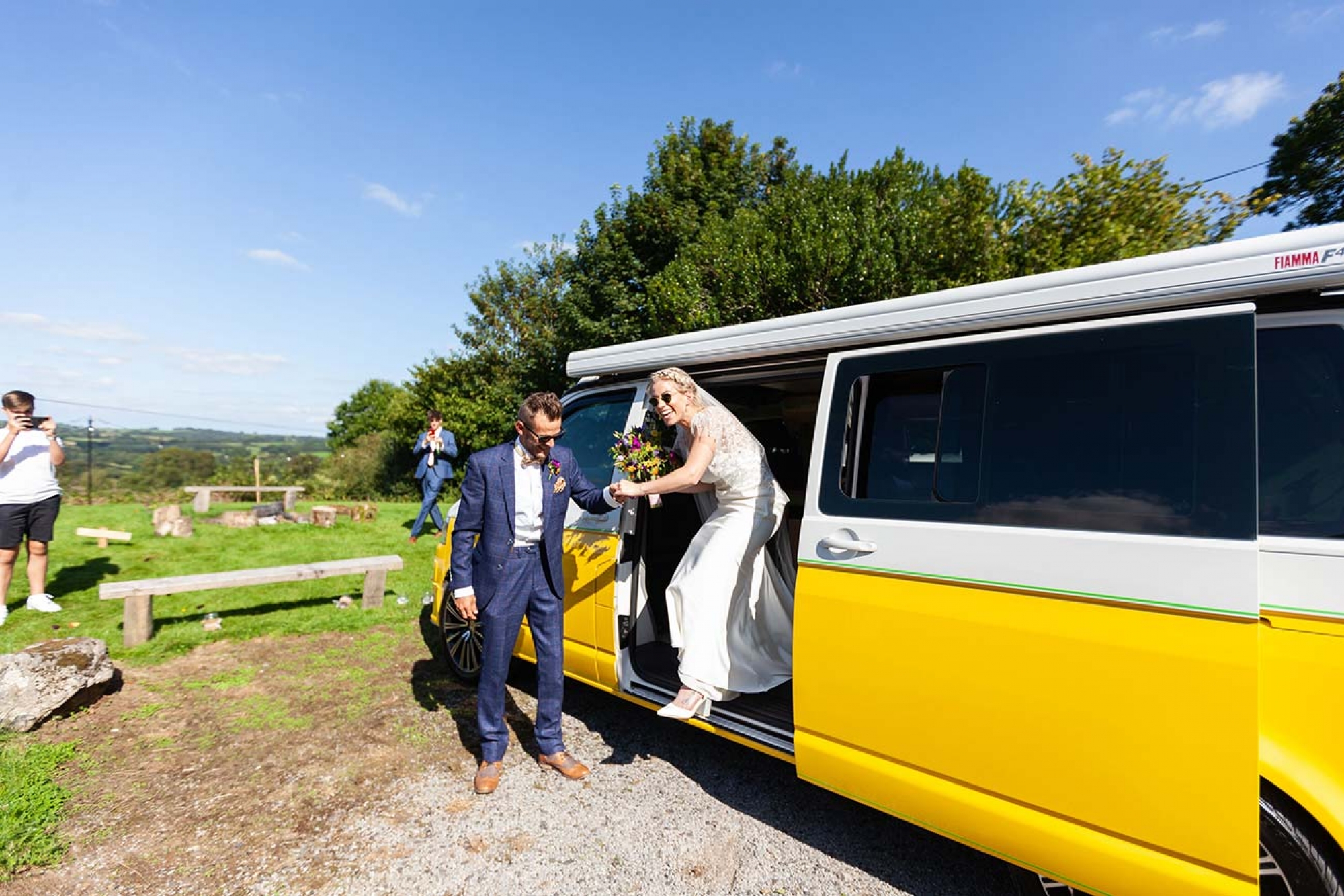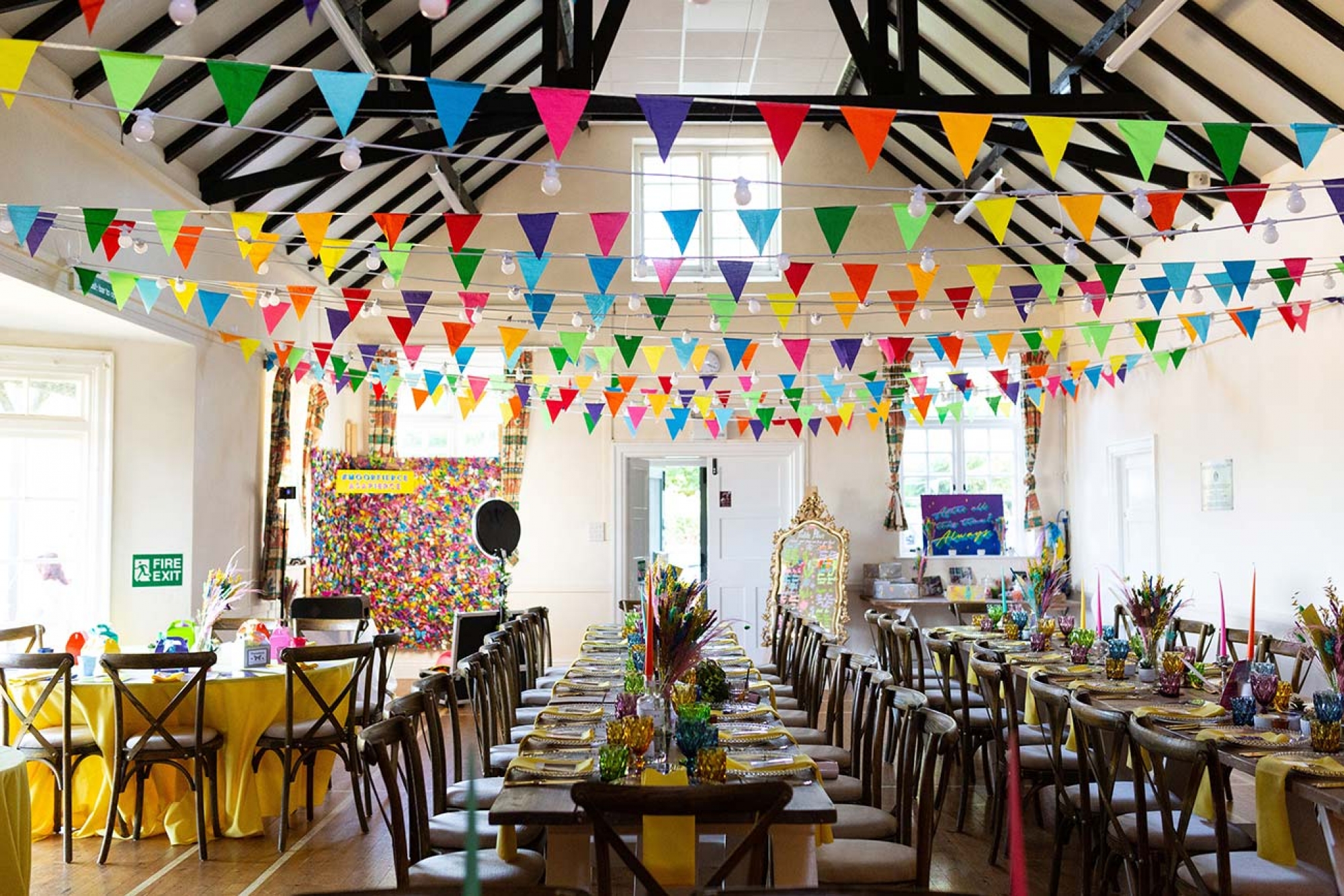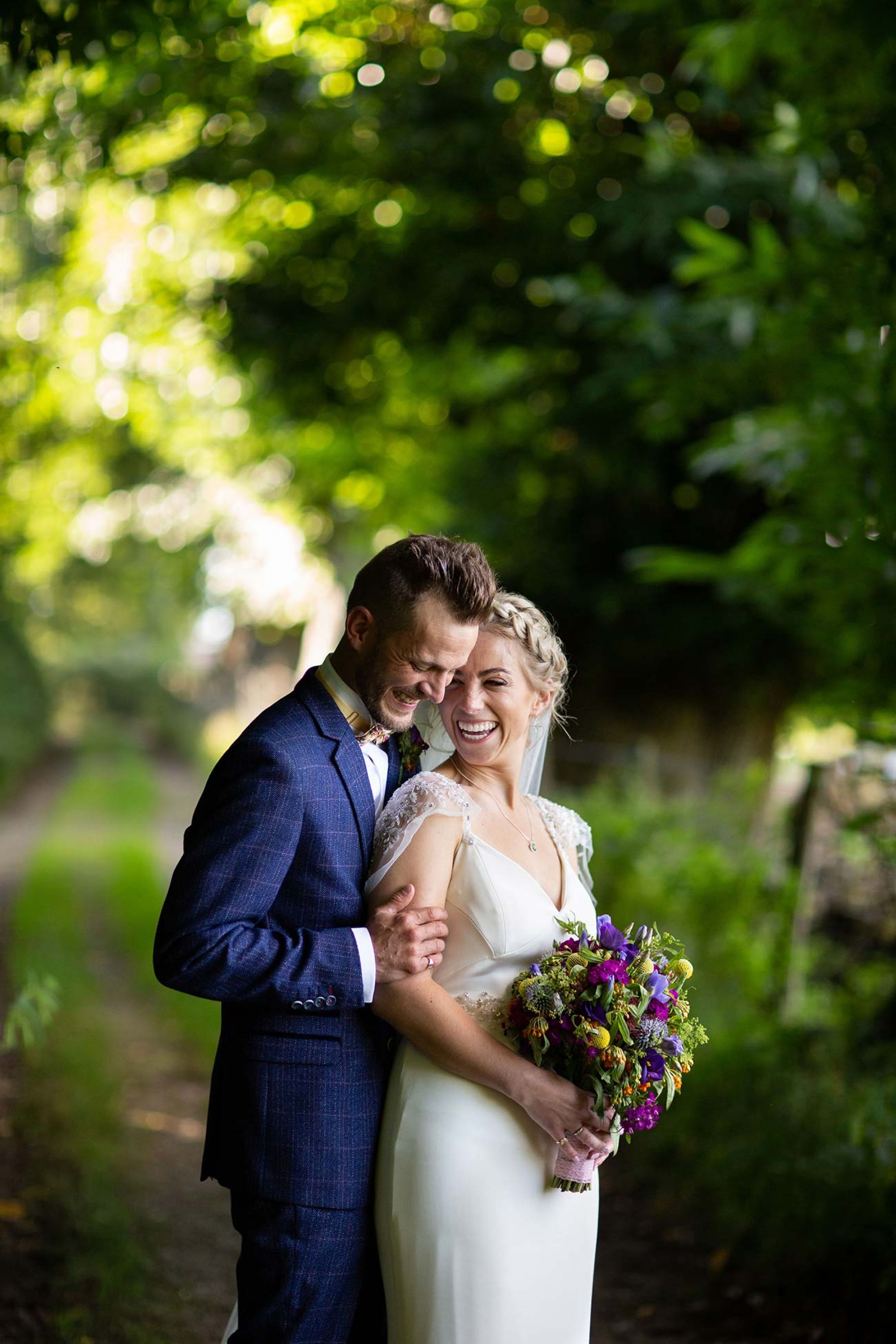 Readying herself for the aisle with her six bridesmaids, eight flower girls and all the mums, Kate donned her gorgeous gown ahead of an "emotional first look with my dad and brothers – and then came out to a screaming party of my favourite women who made me feel on top of the world!" she smiles.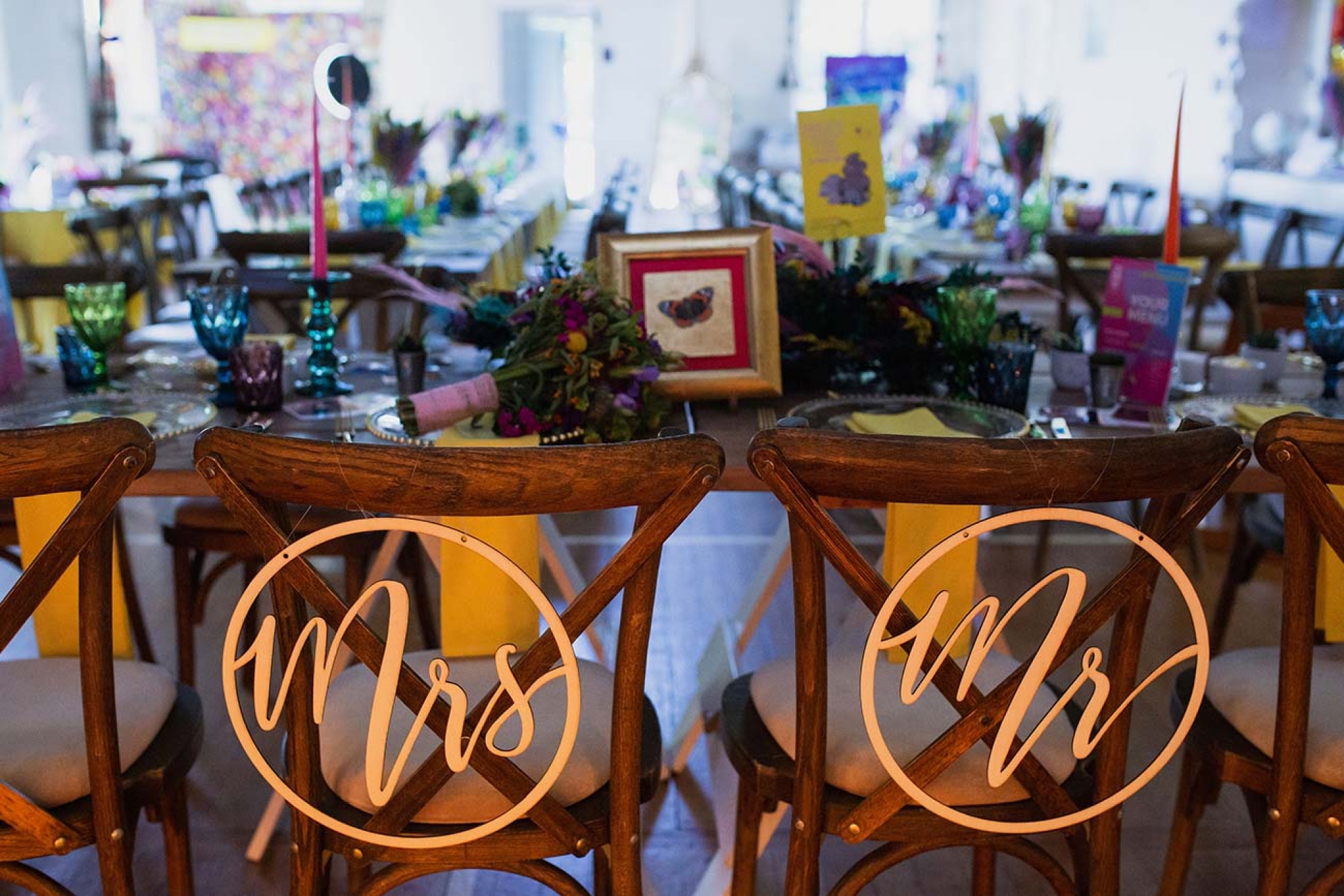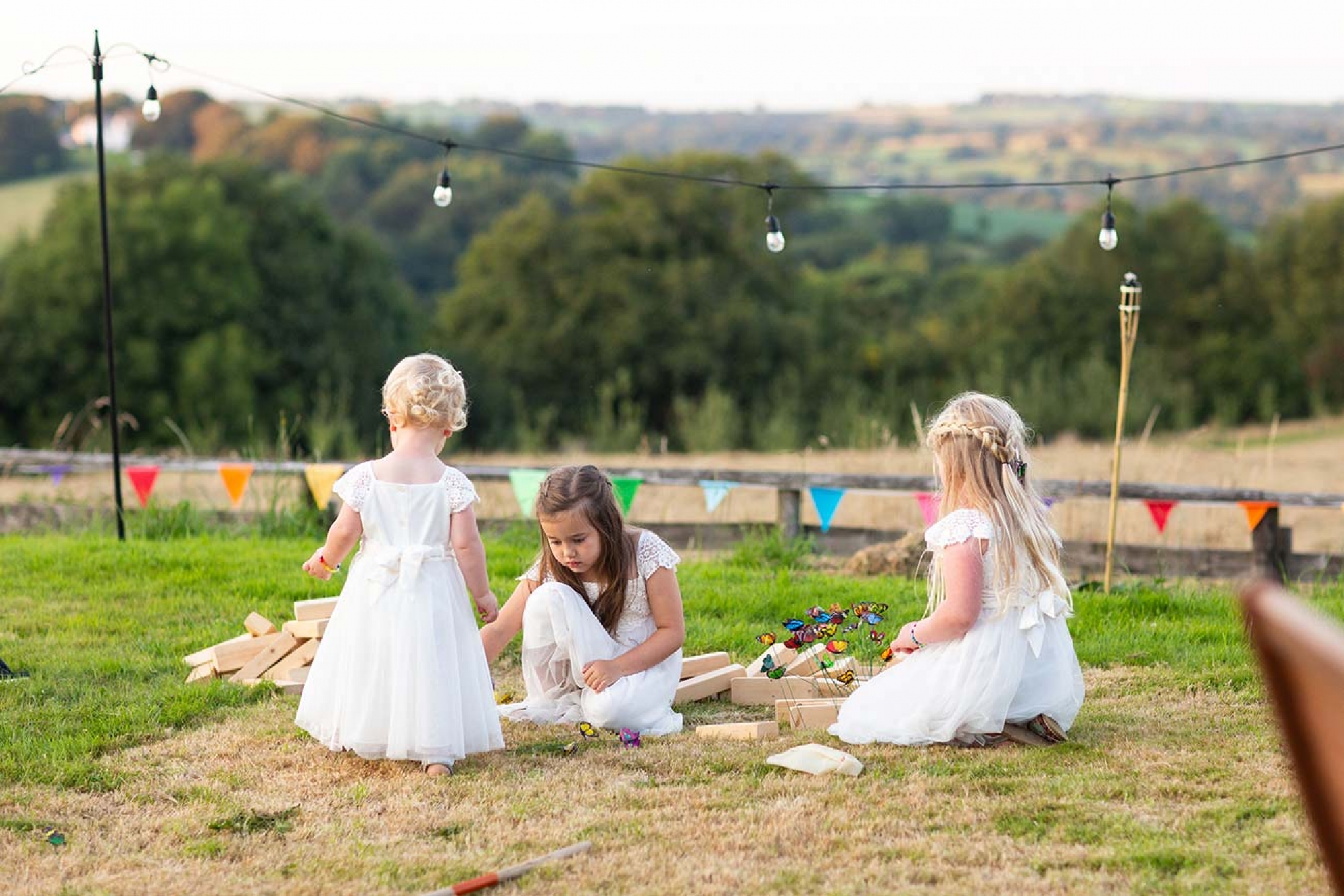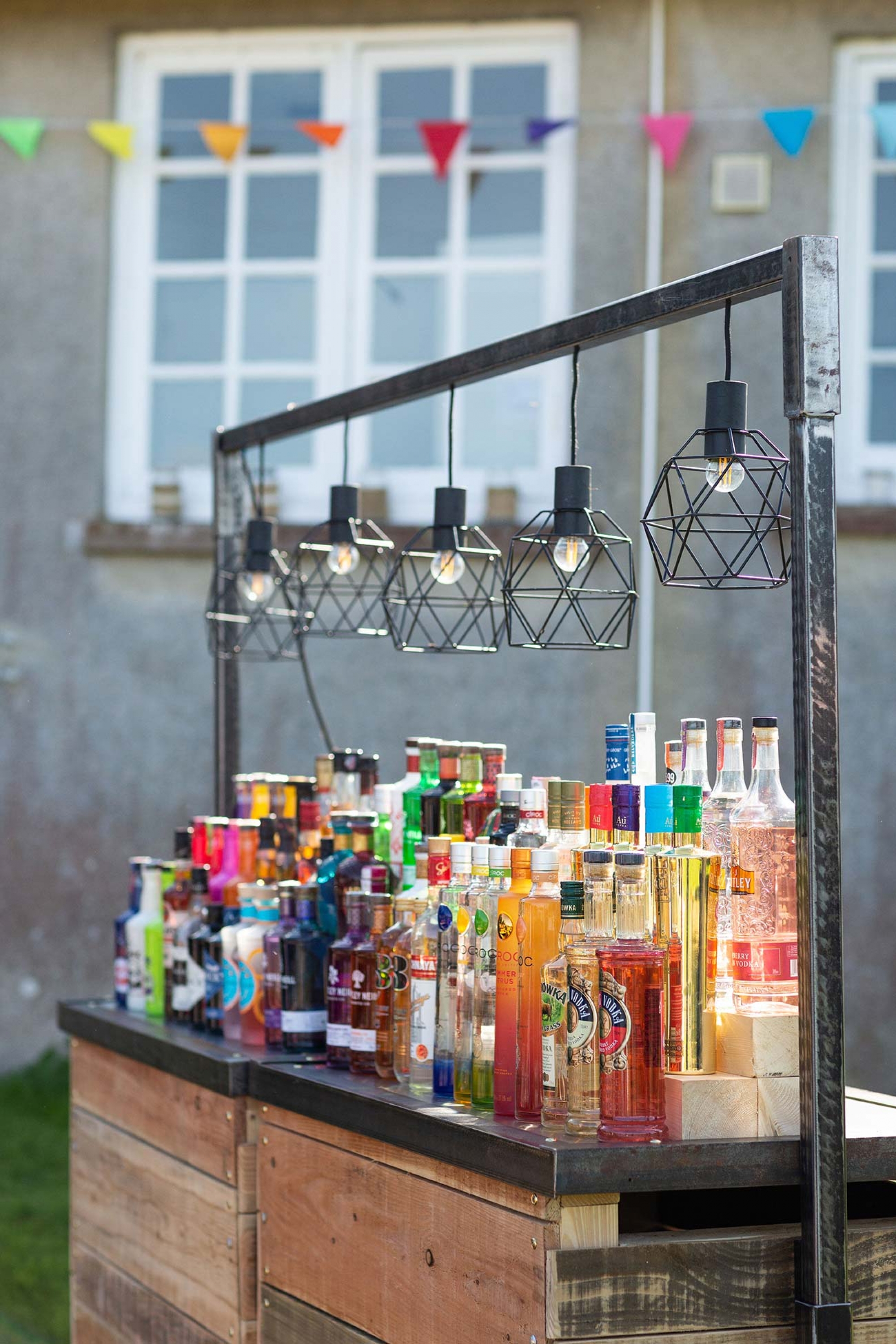 The weather perfectly captured the cheery mood of the day ("bright sunshine and 30 degrees!"), while the ceremony provided the most aptly personal and upbeat celebration. "Our six-year-old nephews both read poems, one of our best friends played cello during the signing of the register, and my godfather sang 'Can You Feel the Love Tonight?' Magic," recalls Kate.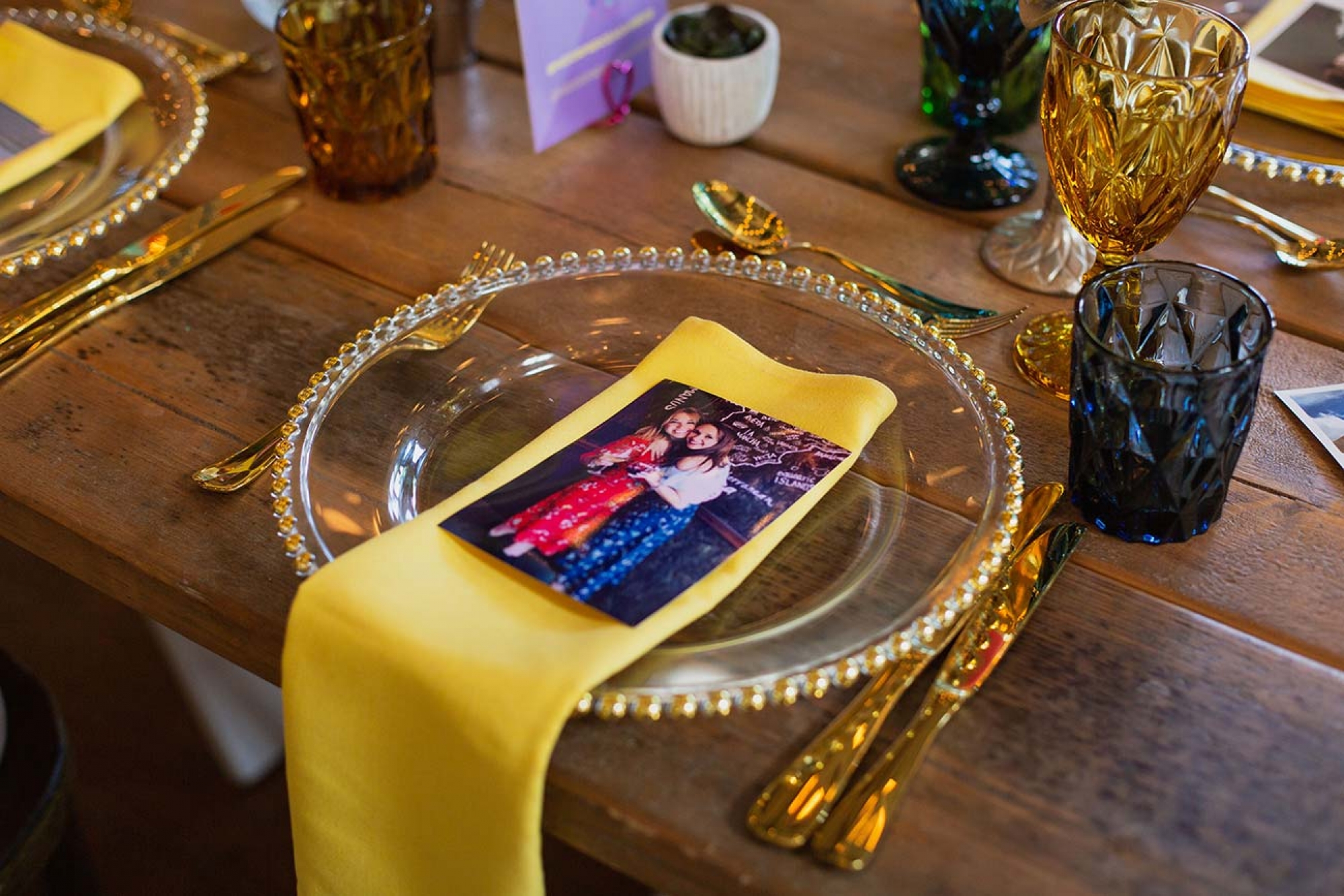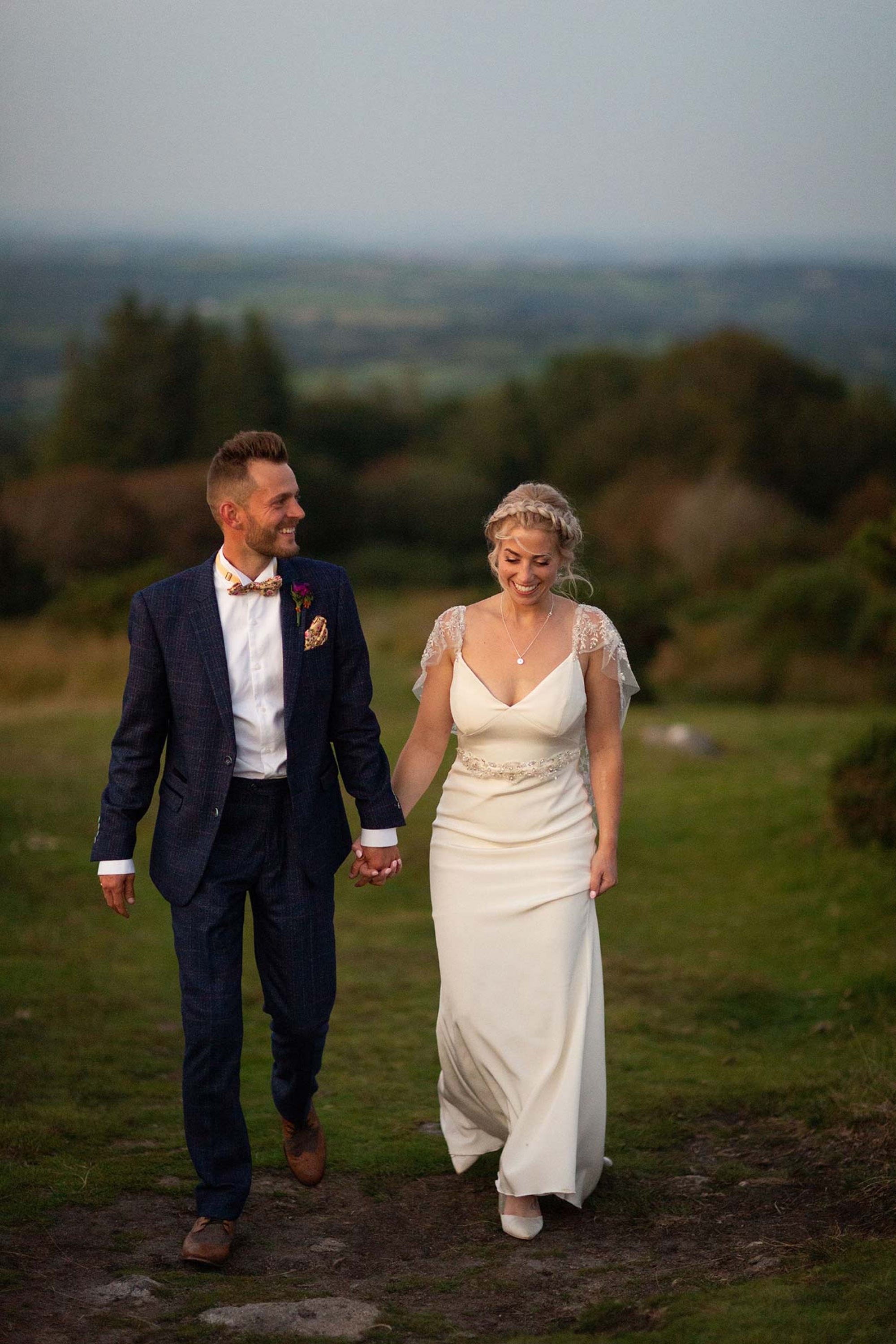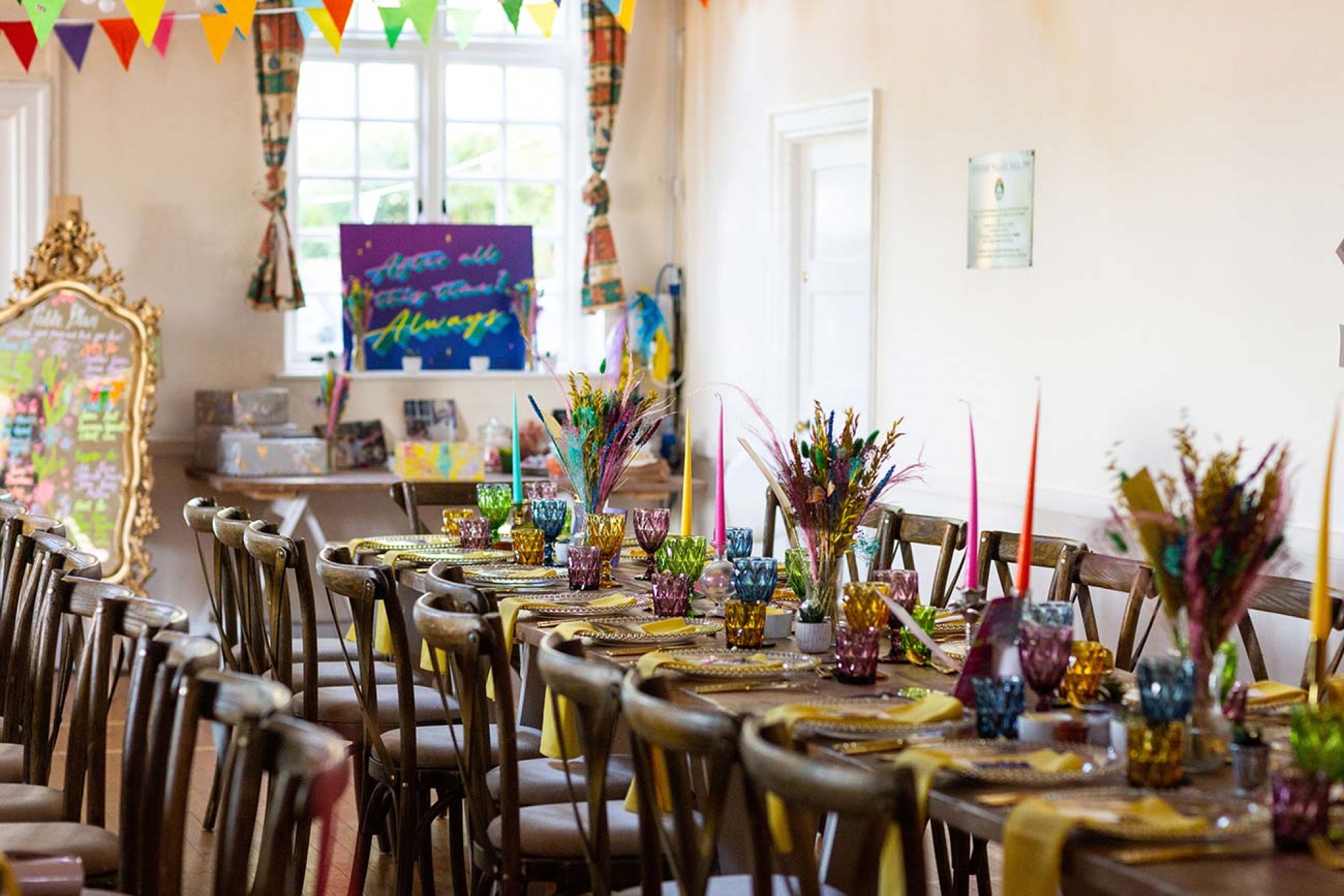 The whole village was waiting outside the church to congratulate the newly-weds who headed off in their yellow campervan 'Sunny' to the reception. There, guests enjoyed cocktails and garden games before tucking into beef brisket with garlic roast new potatoes, tenderstem broccoli with blue cheese and crispy onions, and a round of brownies.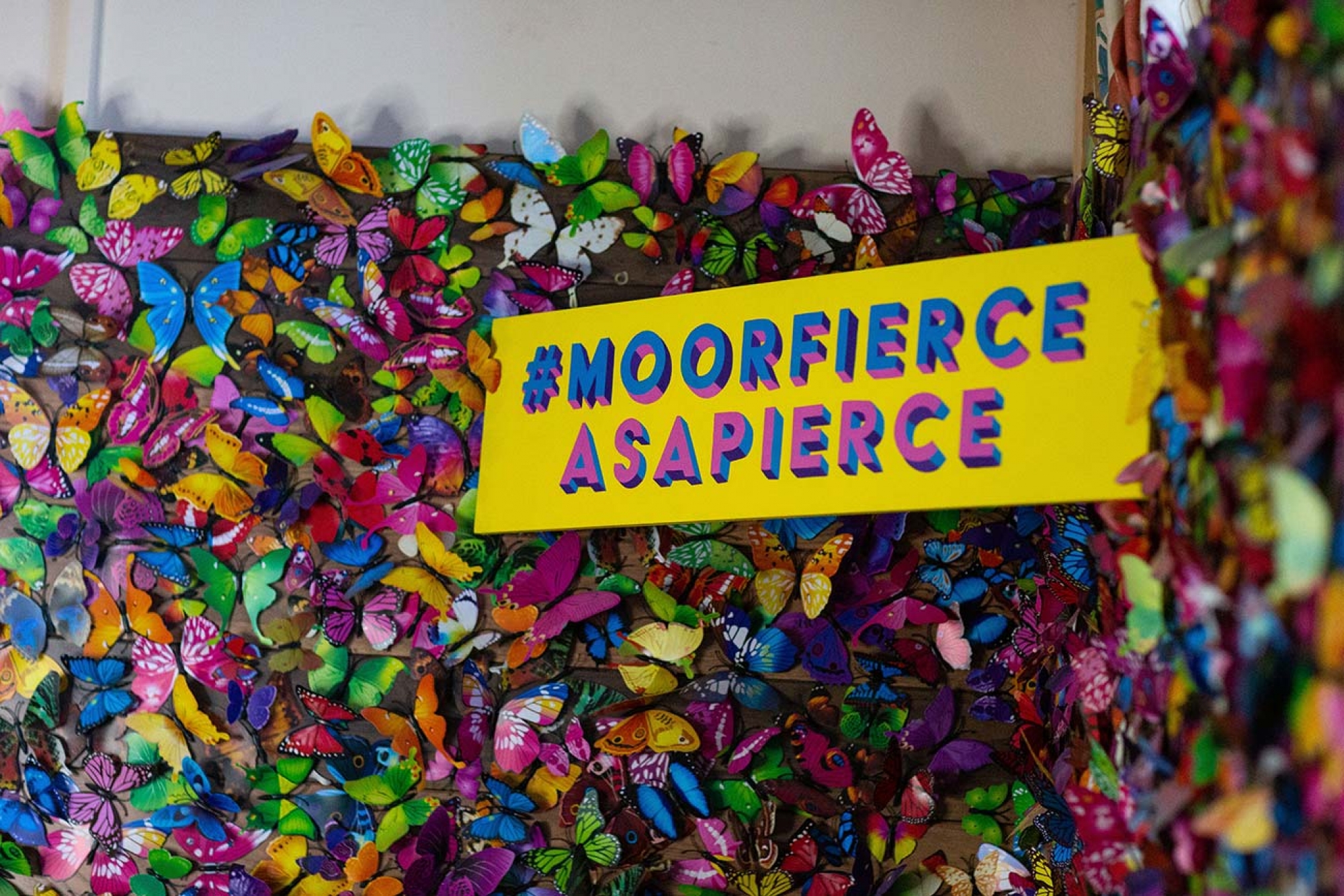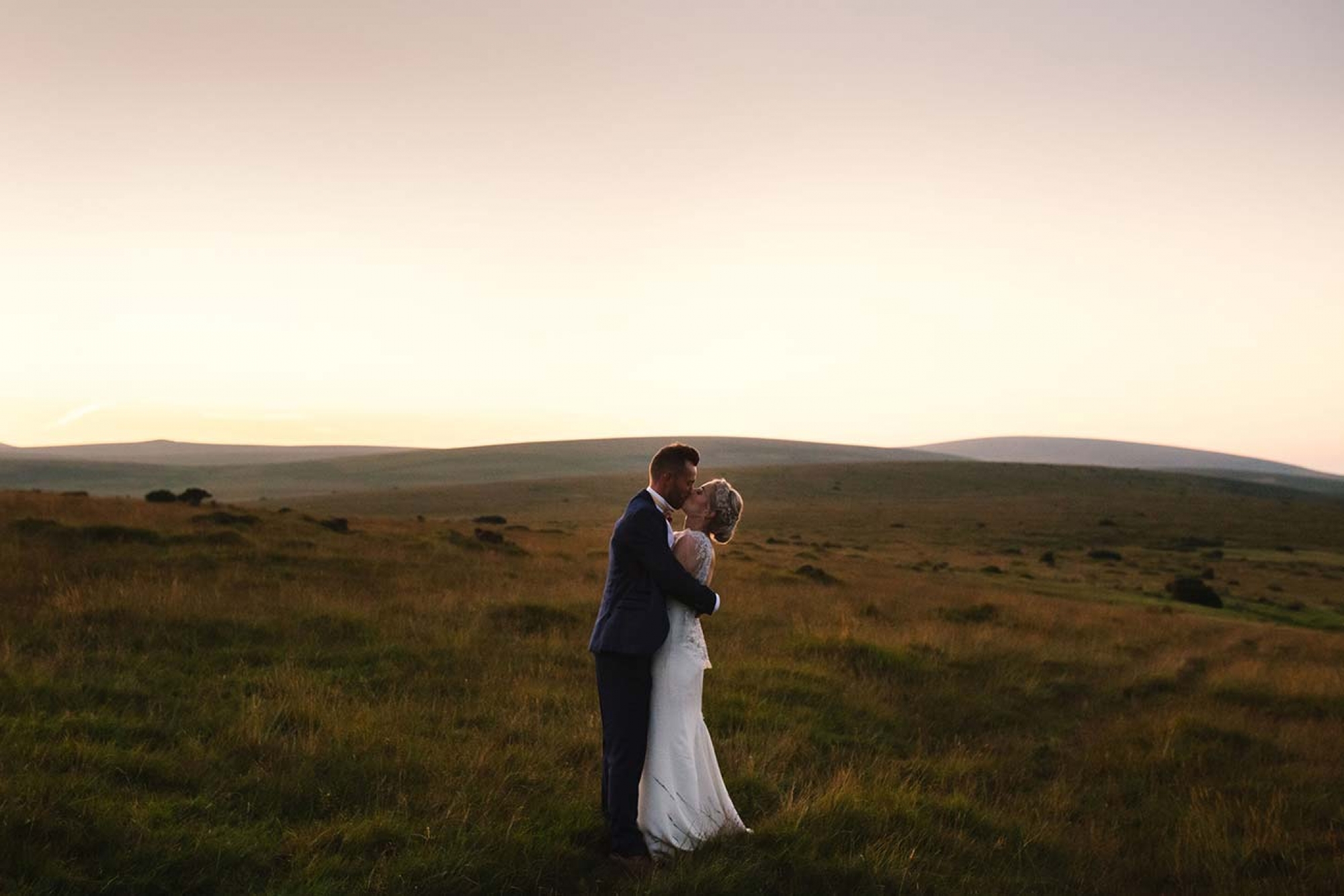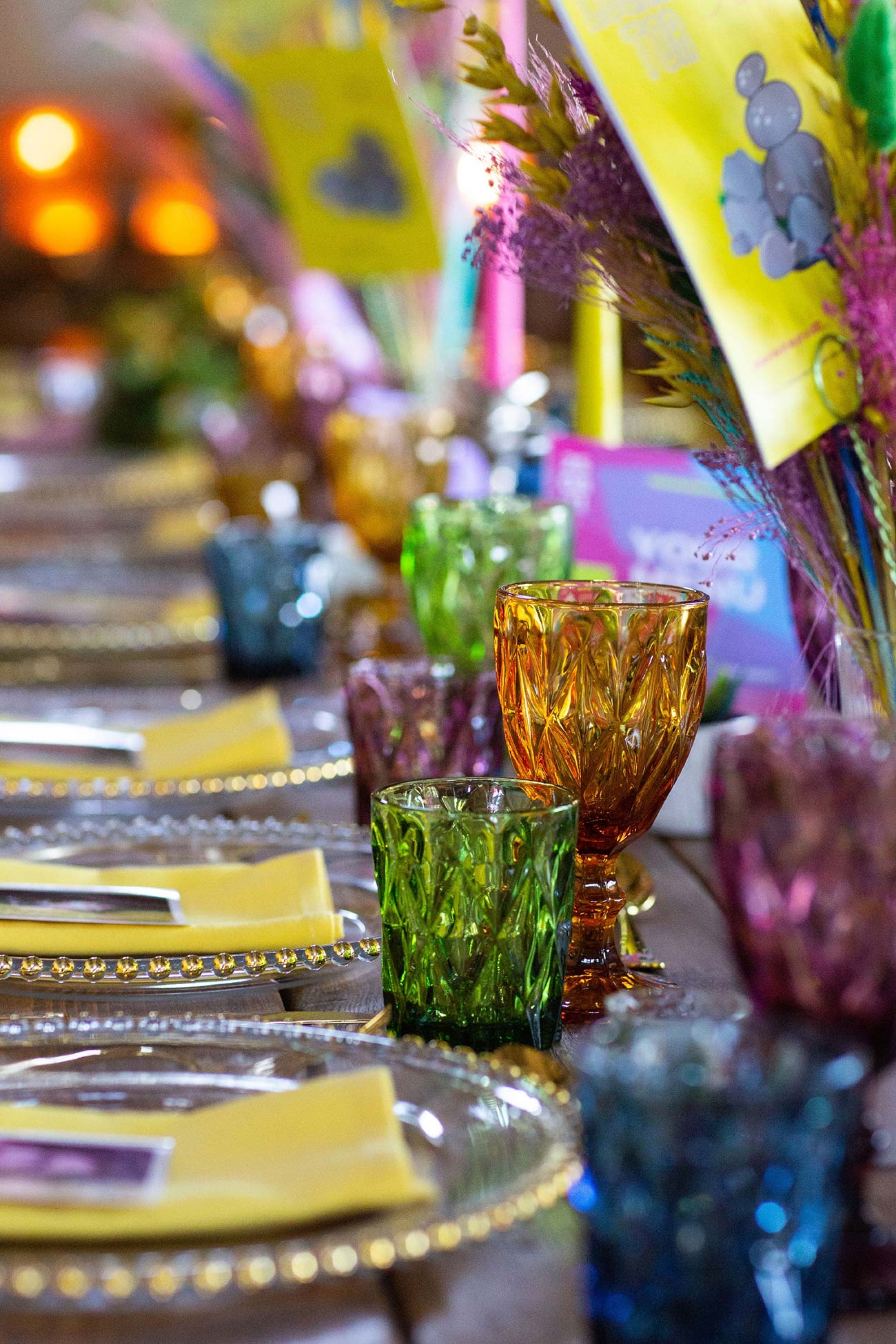 "The speeches blew us away and there were so many happy tears," says Kate of an especially fond memory. "We got whisked up to Scorhill for photographs, then our first dance was to Becky Hill's orchestral version of 'I Could Get Used To This.' All our guests joined us for the moment." An evening of dancing, photos in the butterfly booth and drinking espresso martinis and limoncello carried them into the small hours.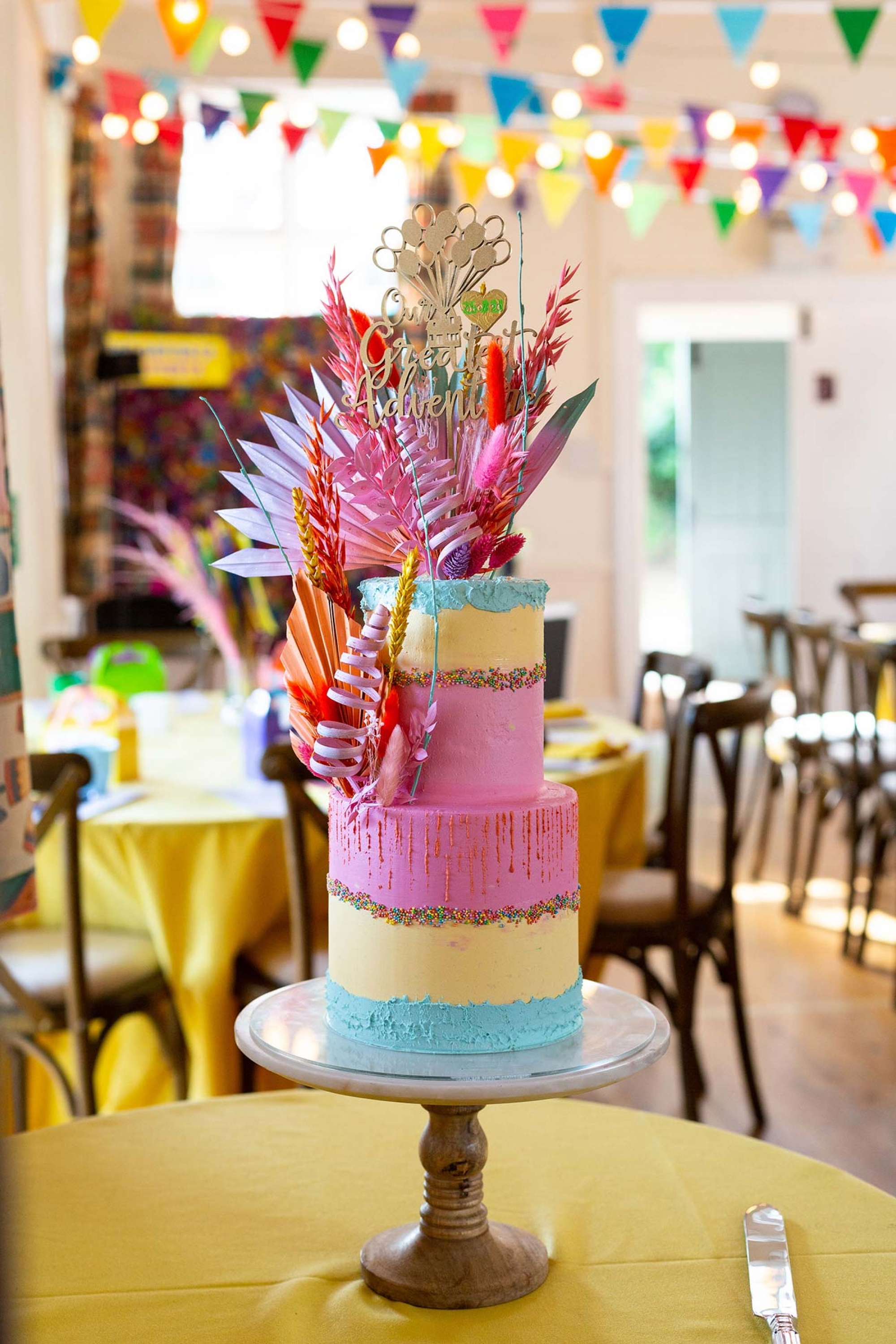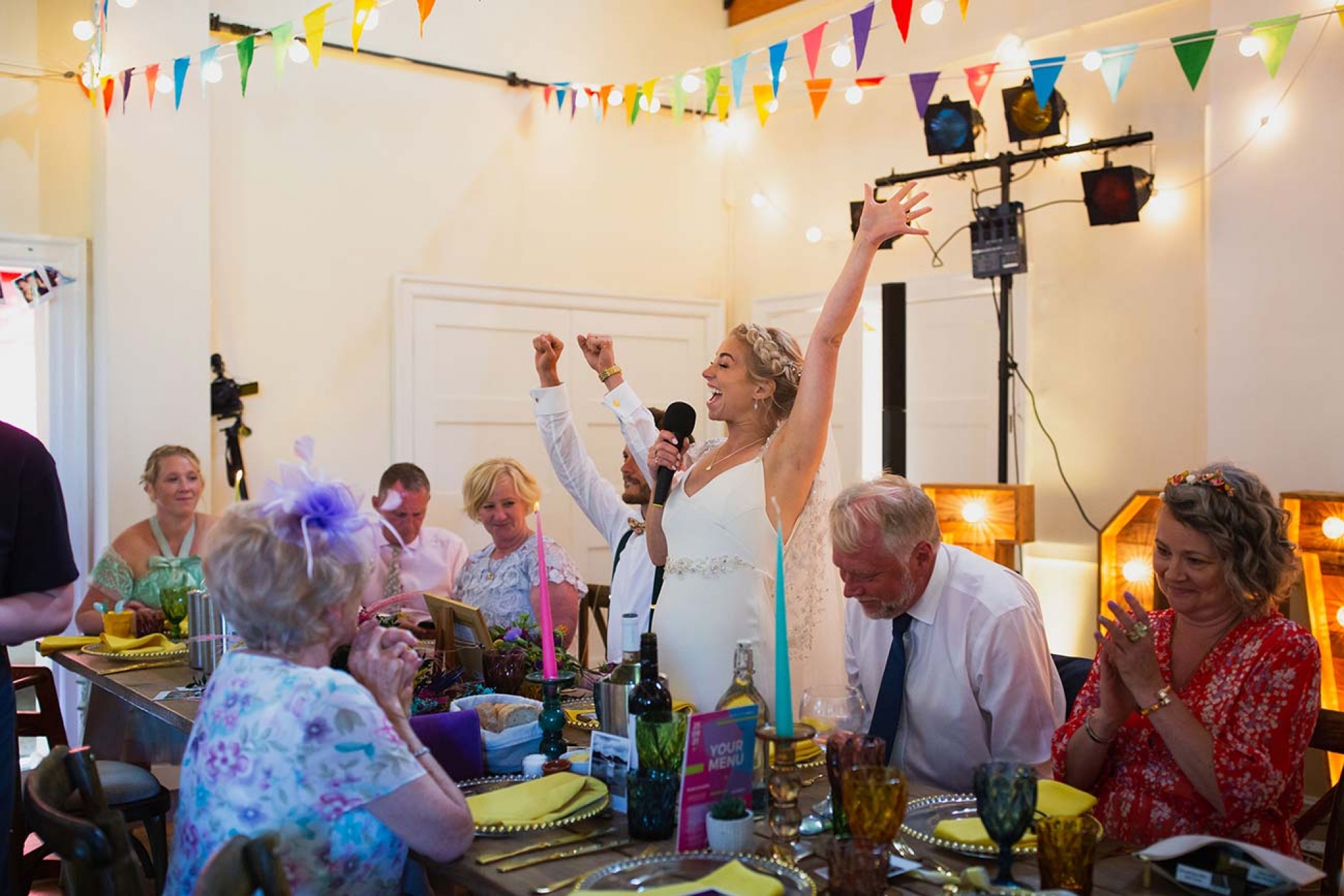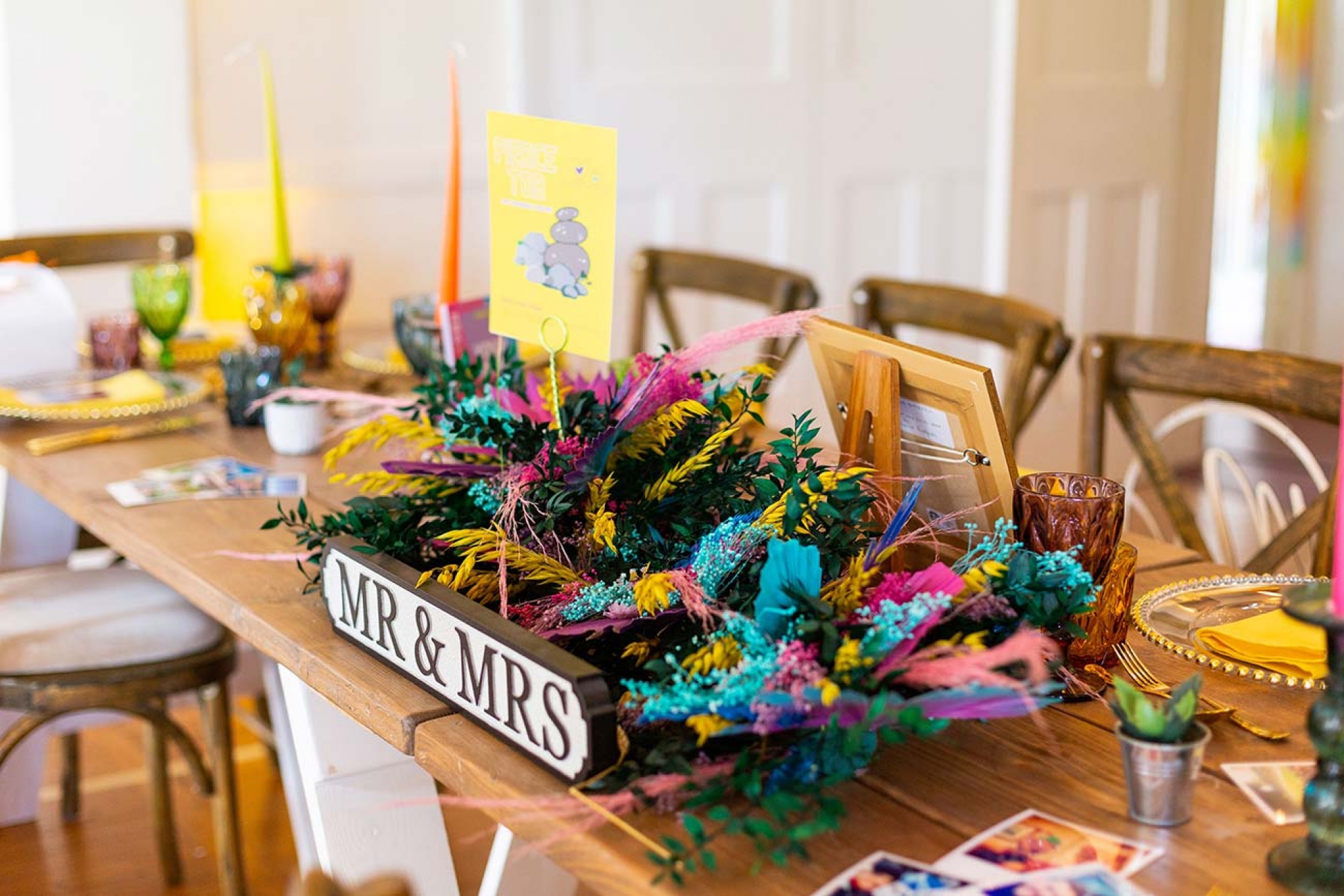 "Take your time and don't rush decisions," says Kate by word of advice. "This is such an important and meaningful day – you want every moment to reflect who you are and celebrate your love. Make sure that happens."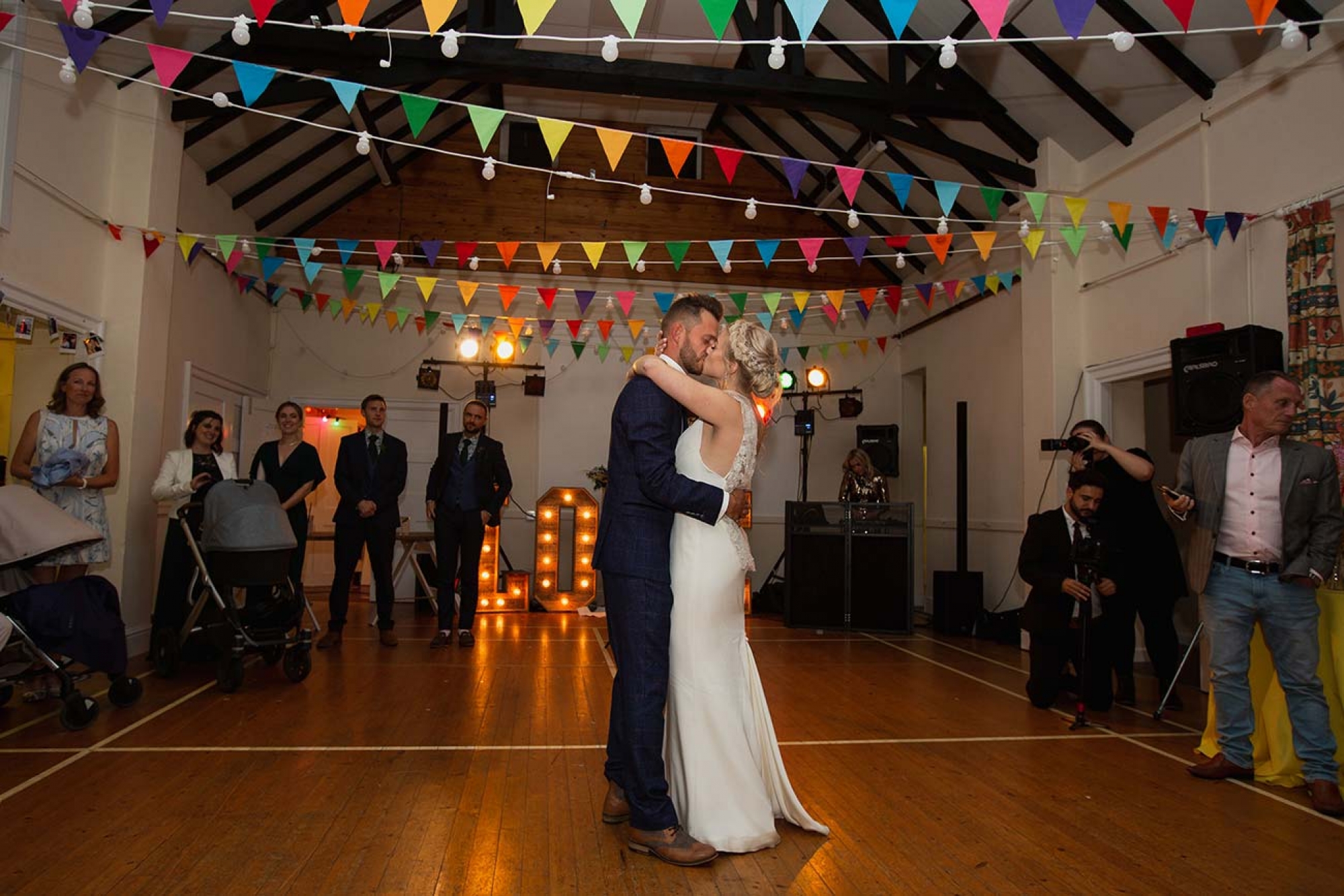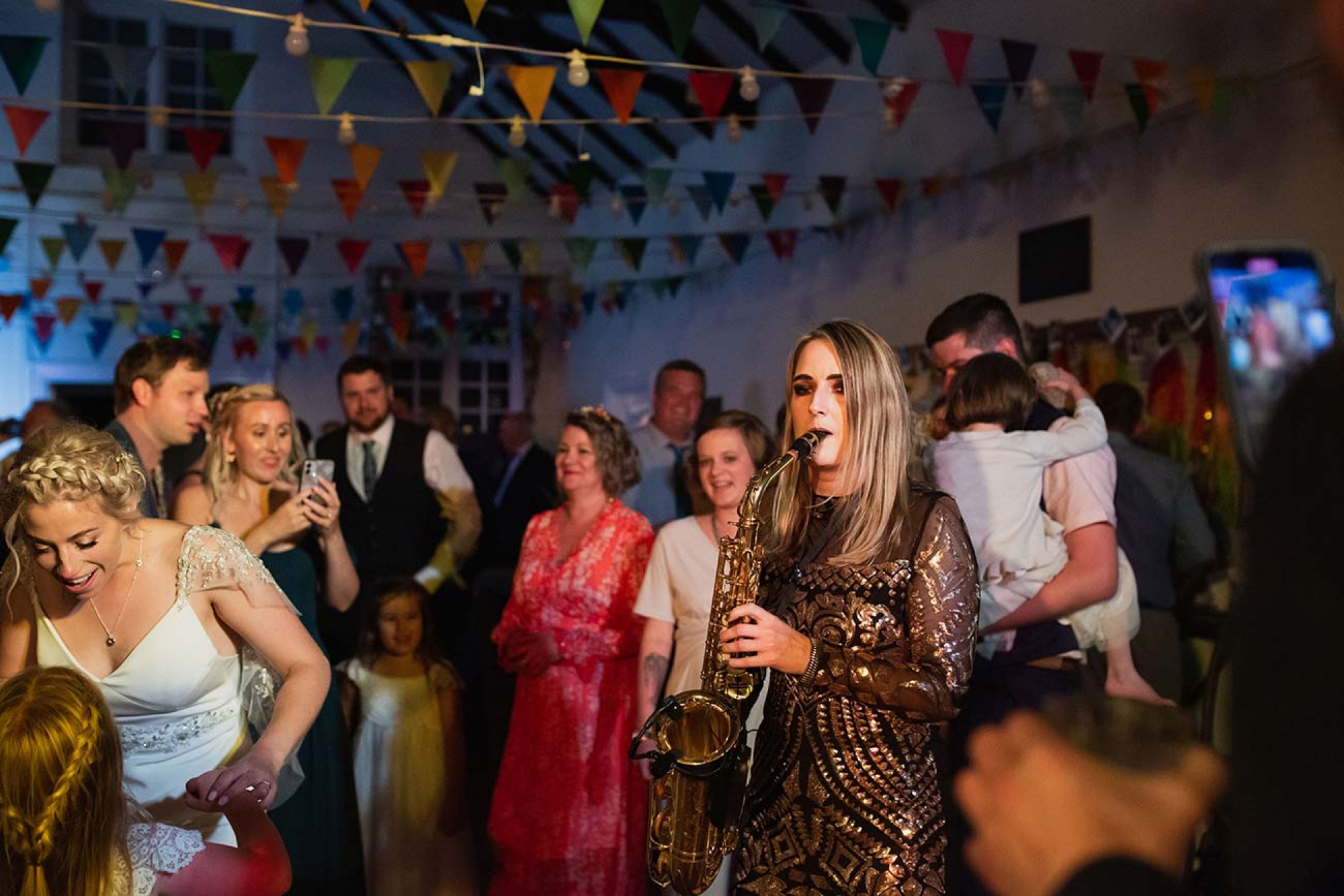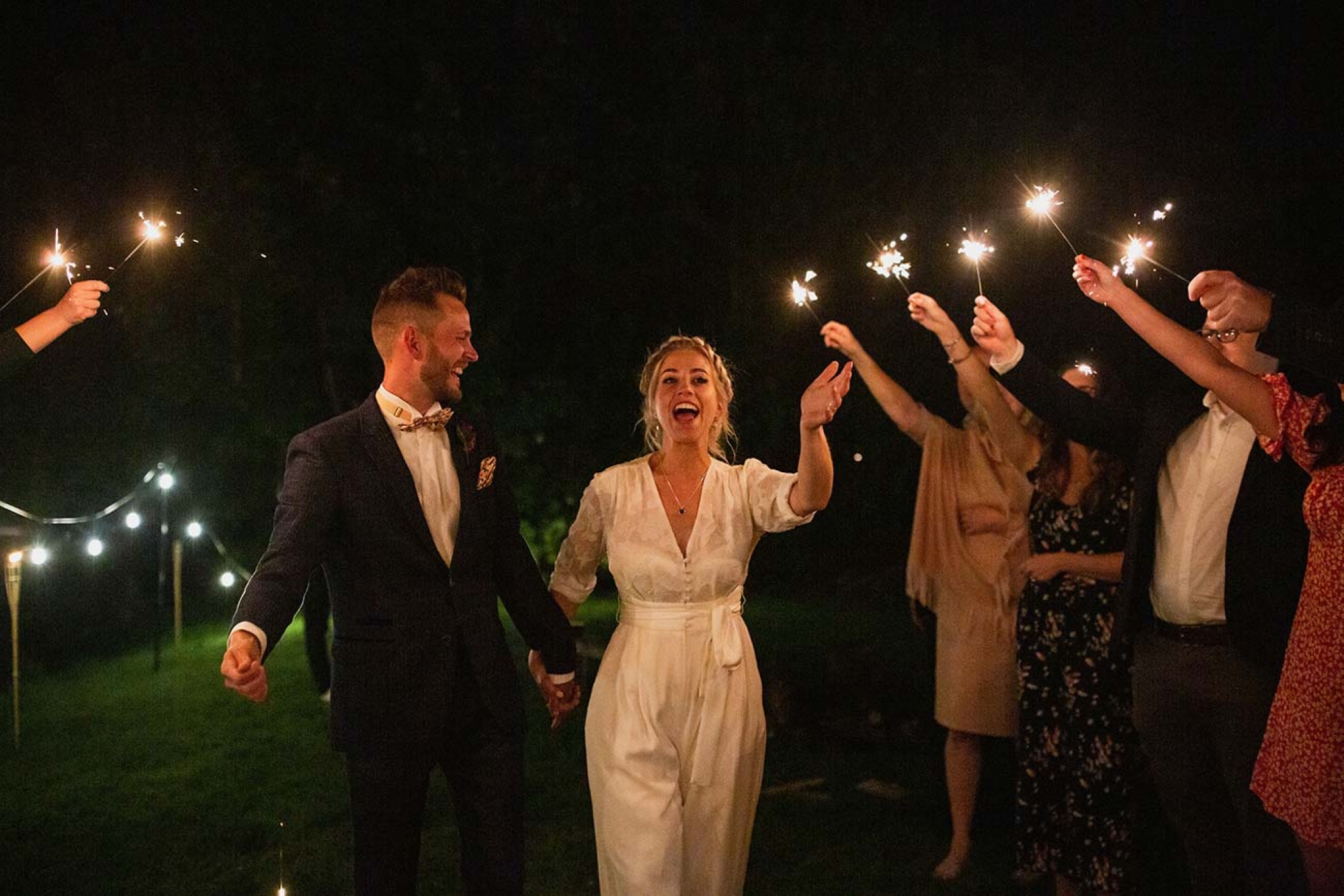 Venue The Church of St Michael the Archangel
Glassware, charger plates & cutlery Keeping It Vintage
keepingitvintage.co.uk
Wed

Directory

All you need from the finest wedding suppliers in Cornwall and Devon