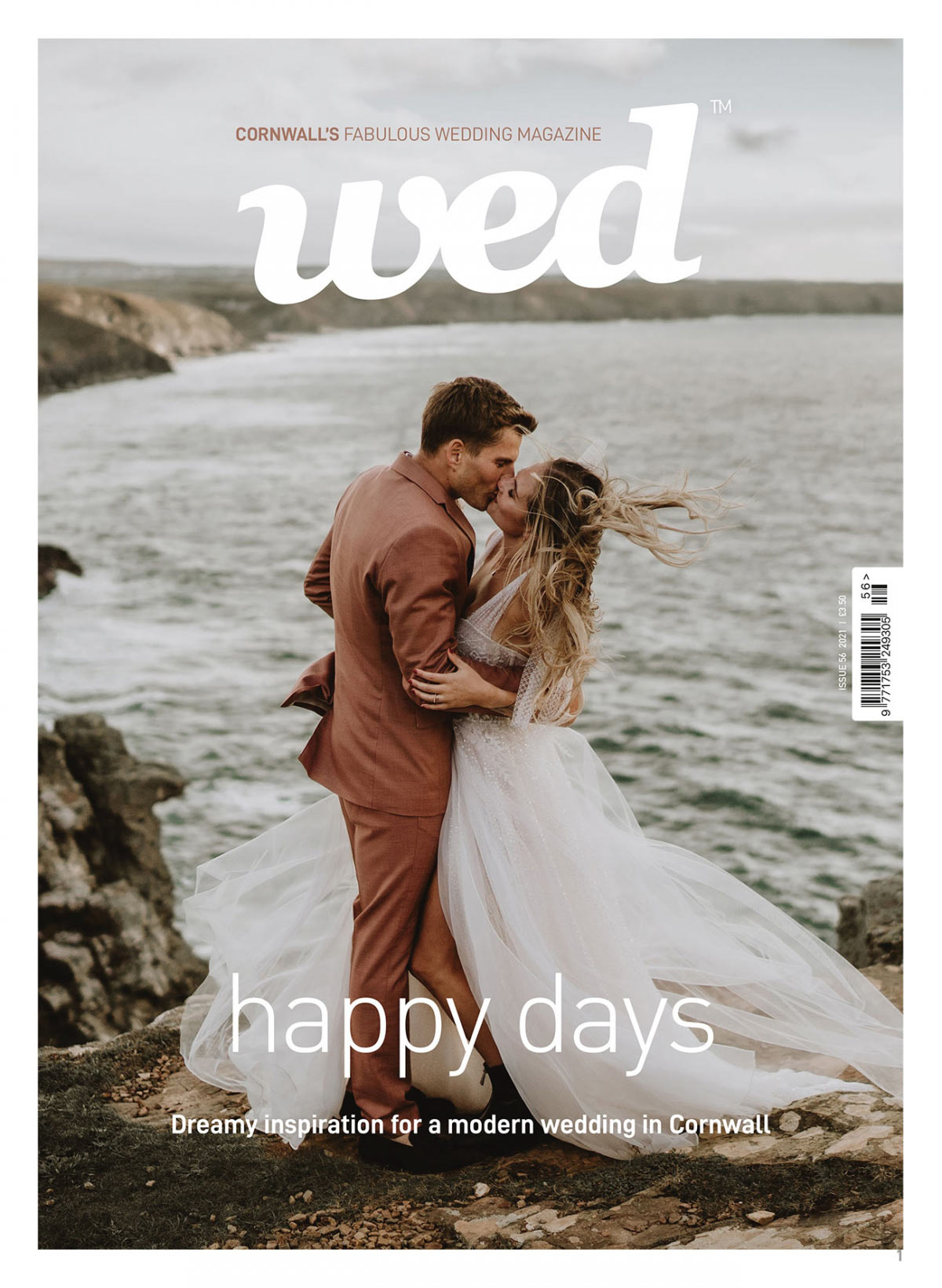 Order the new Cornwall issue!
Article Published: Tuesday 23rd March, 2021 - 10:45am
---
The new Cornwall issue of Wed Magazine has landed, and is available for pre-order!
We're writing this one year to the day of England going into its first lockdown. In that year, we've seen weddings put on hold, celebrations restarted and reimagined, more couples embracing elopements and some holding out and continuing to plan their dream celebration.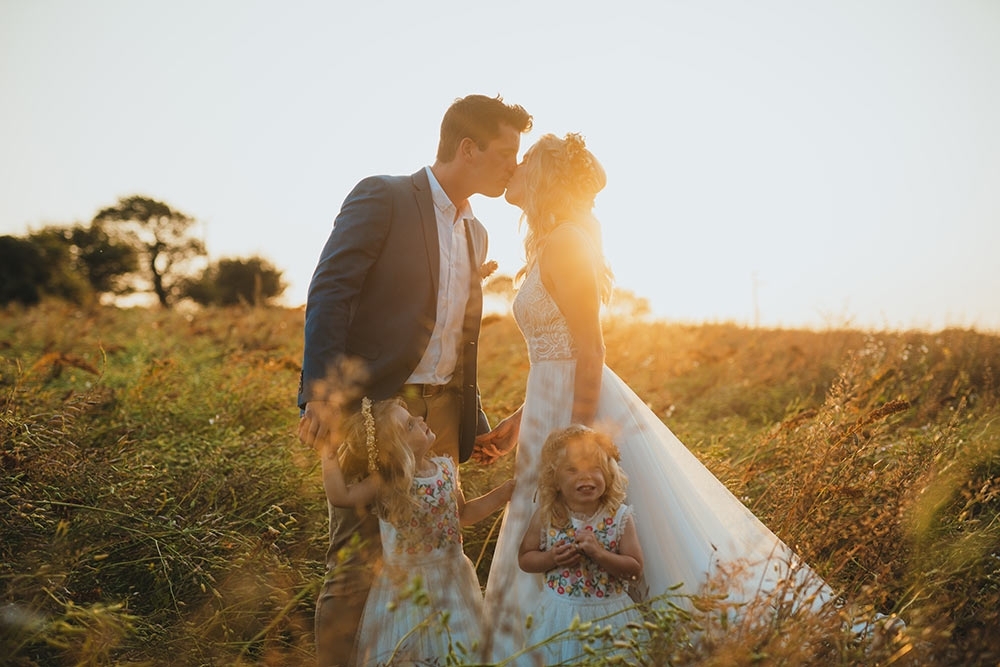 Steven Prebble
We've seen people struggling with jobs, mental health, relationships, homeschooling, and through it all we've seen the focus never shifting from what's important: those you love. Your excitement for planning weddings in various forms throughout Cornwall and the south-west has helped keep us on the right track and continue to create magazines full of gorgeous images, helpful advice and wedding-day inspiration. We know this year has been a struggle – we've felt it too – and we're proud to all be in this together. The wedding industry – whether you work in it or are involved from the perspective of a bride or groom – has proved time and time again that's it's a positive force, proud to help you navigate your way through planning your celebrations.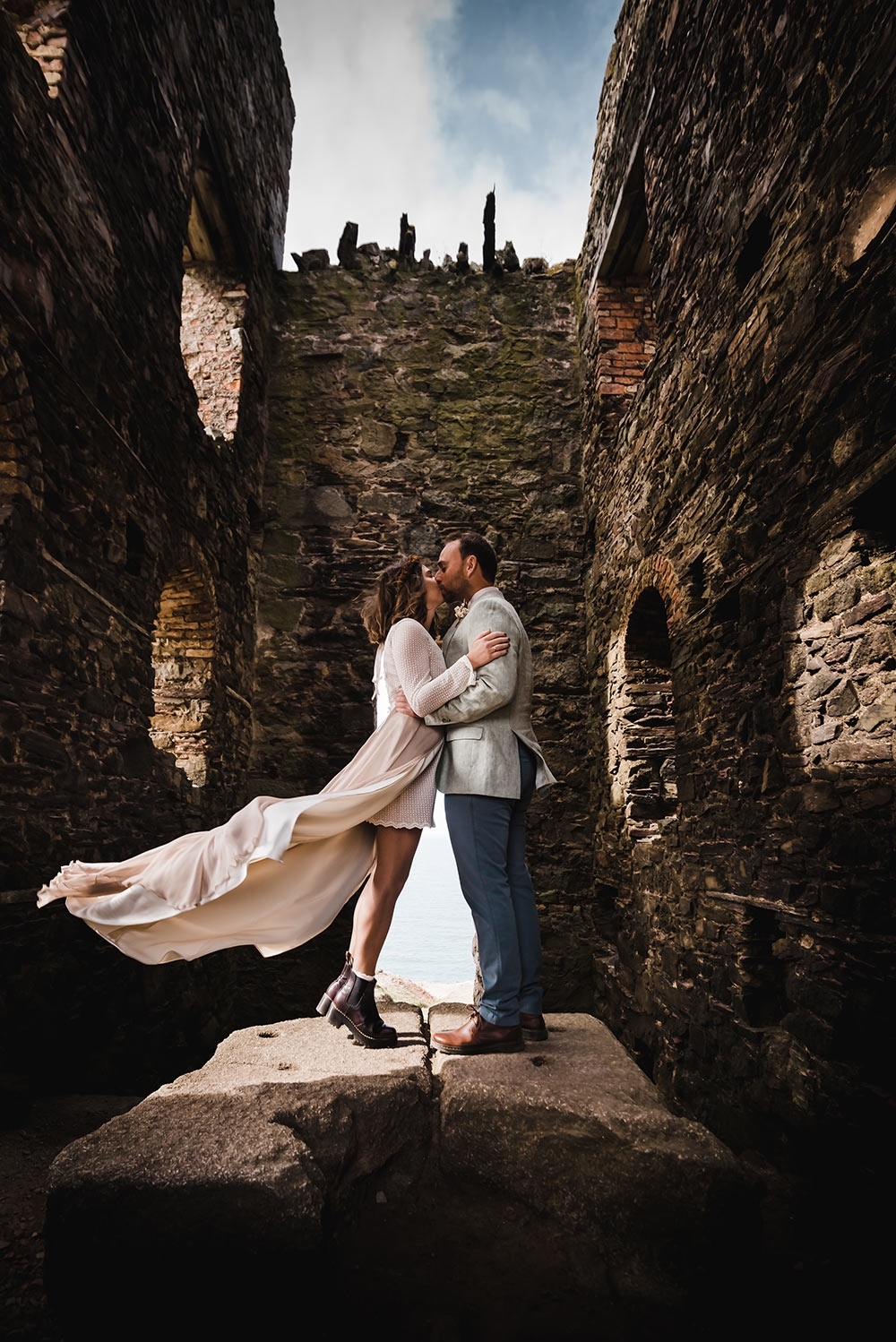 Nick Bailey
Issue 56, which is now available to order, puts those celebrations at the forefront. Our Got Wed section is full of the happiest stories of couples and their 'I do' moments – from Michaela and Jake's sun-filled ceremony under blue skies and modern domes, to Danielle and James' intimate autumnal wedding in the golden hills of the Camel Valley.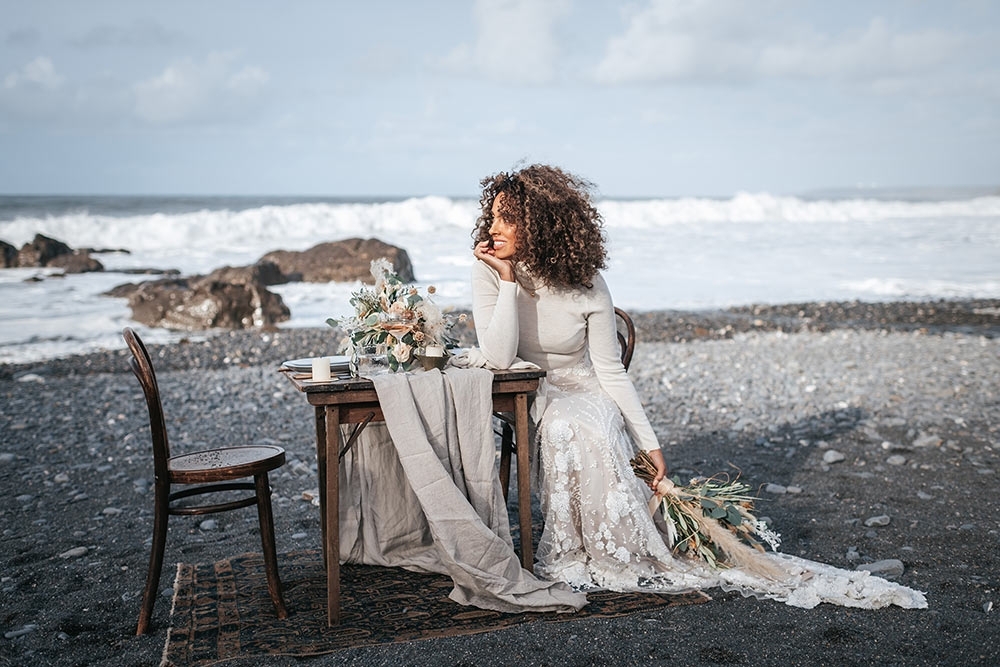 Unique Homestays
If you're at the beginning of your wedding-planning journey and want some hints and tips about colour schemes or themes for your decor, 'For the Love of Colour' has advice from the styling experts on how to pick the perfect palette for your venue, while 'Garland Glossary' will give you all the flower know-how you need. Meanwhile 'The Modern Ceremony' will help you to plan a ceremony that's perfect for you, and 'The Smaller Picture' is full of inspiration for epic wedding photos at micro weddings. Of course, weddings mark the start of your marriage, and while we hope you're all in newly-wedded bliss, we're not saying it's always easy! We hear from a bride who reflects on a tough first year of marriage in 'For Better, For Worse', which is full of expert advice for coping as a couple.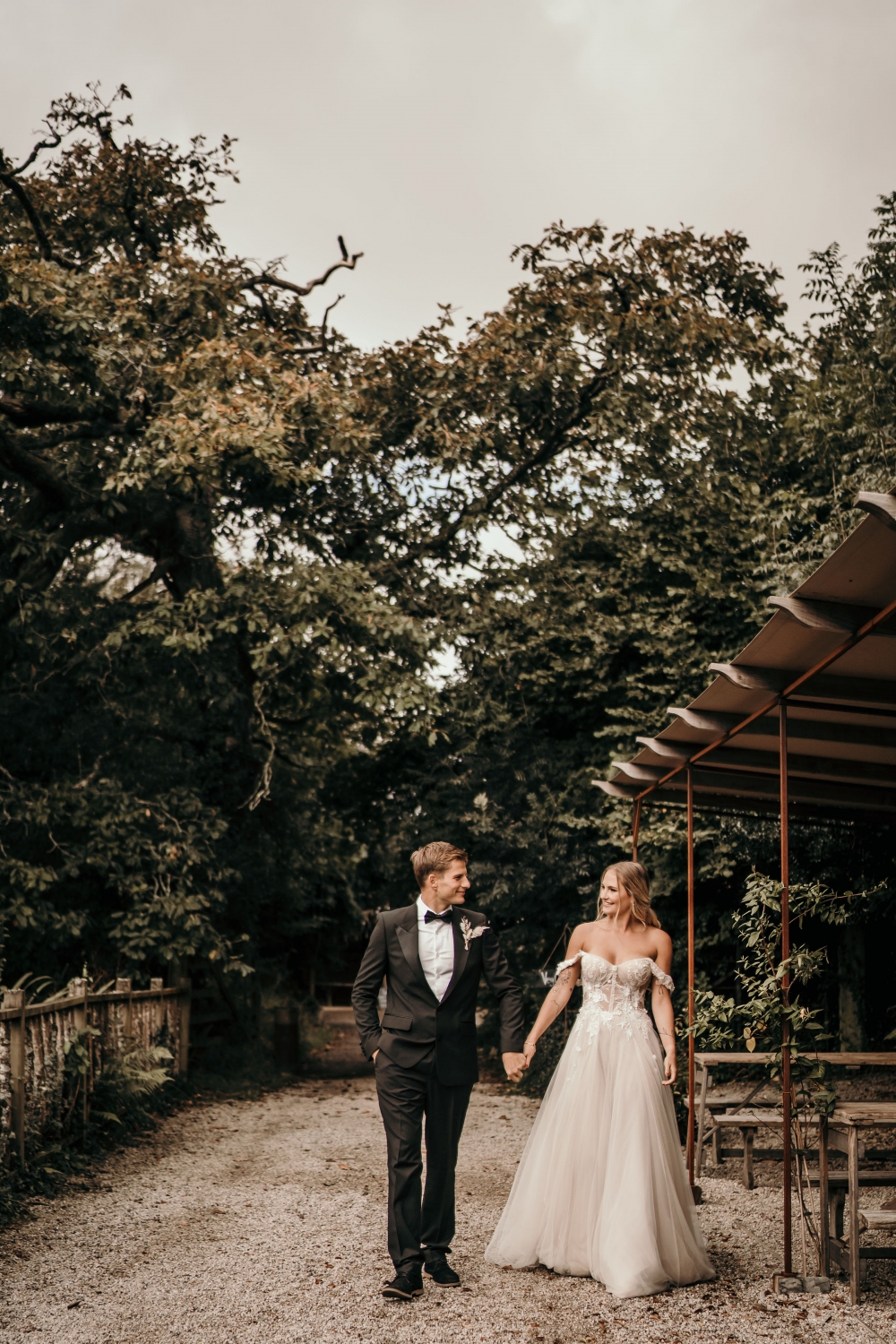 The Unbridled

And if it's inspiration and ideas you're after, there are wedding dresses galore, captivating jewellery, styling tips for grooms, and pages and pages of beautiful bridal inspiration, as well as beauty buys, and how to give your wedding dress a sustainable eco edge.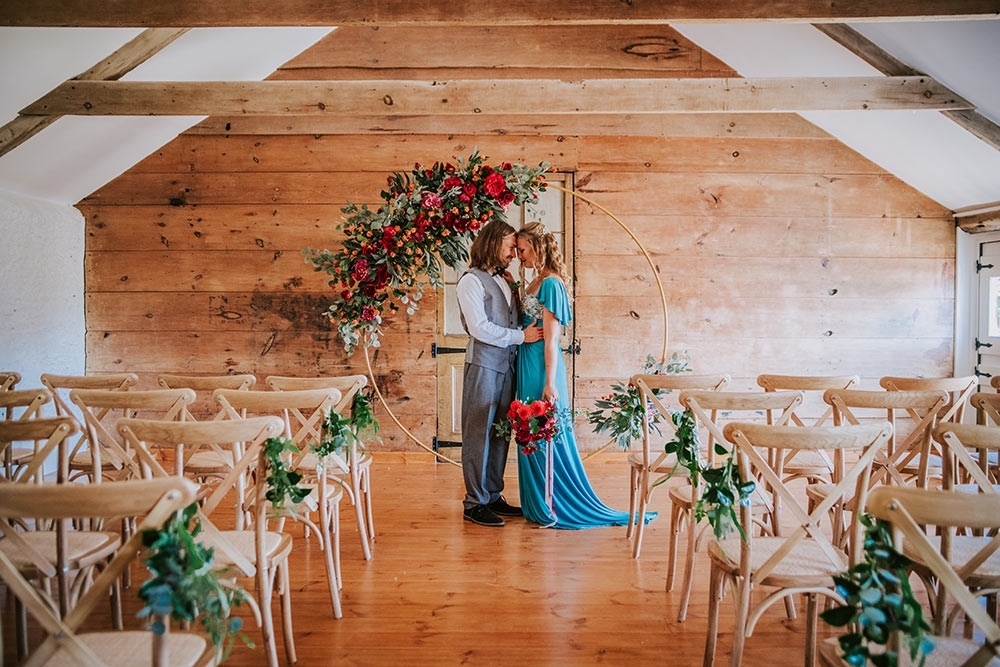 Arianna Fenton
The styled shoots in this issue are particularly beautiful, showcasing the wonder of Cornwall as a wedding destination. 'To the Sea', with its landscape-inspired hues, and 'A Cornish Love Story' on the cliffs of the coast, both echo the beauty of the county in their styling, while 'The Bright Side' is full of colour and fun with a vibrant boho vibe and 'Golden Hour' showcases the magic of an intimate family ceremony on a summer's eve.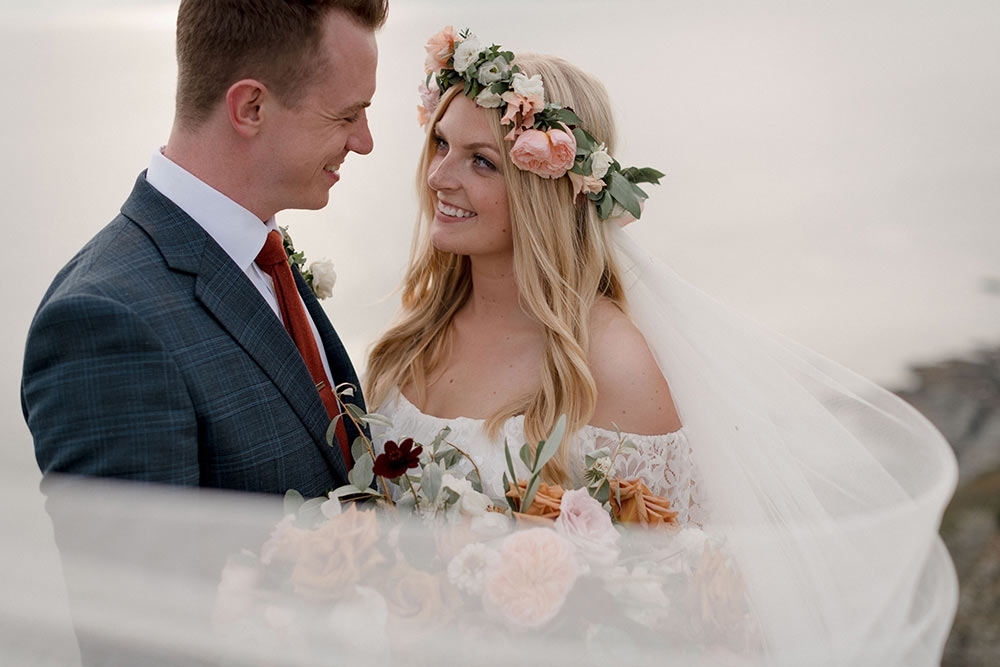 Lyra & Moth Photography
Finally, our Venues Guide has been refreshed and updated, so you can choose the spot that's just right for you, from a small and special ceremony in the countryside, to a party-filled, no-holds-barred manor house soiree with celebrations around every corner. And after the year we've had, don't we just deserve that?!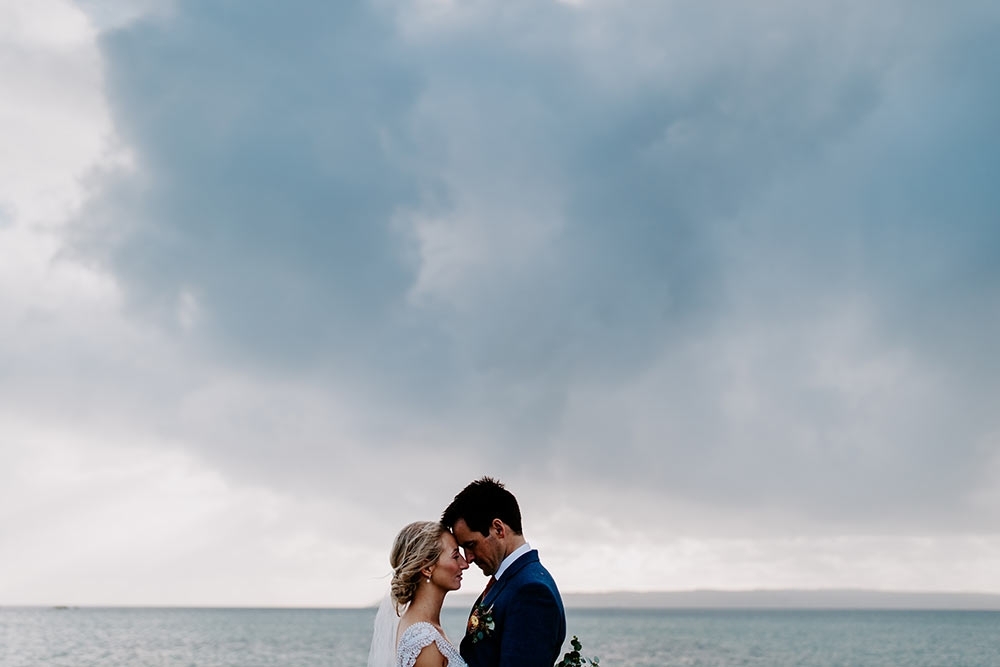 Tom Frost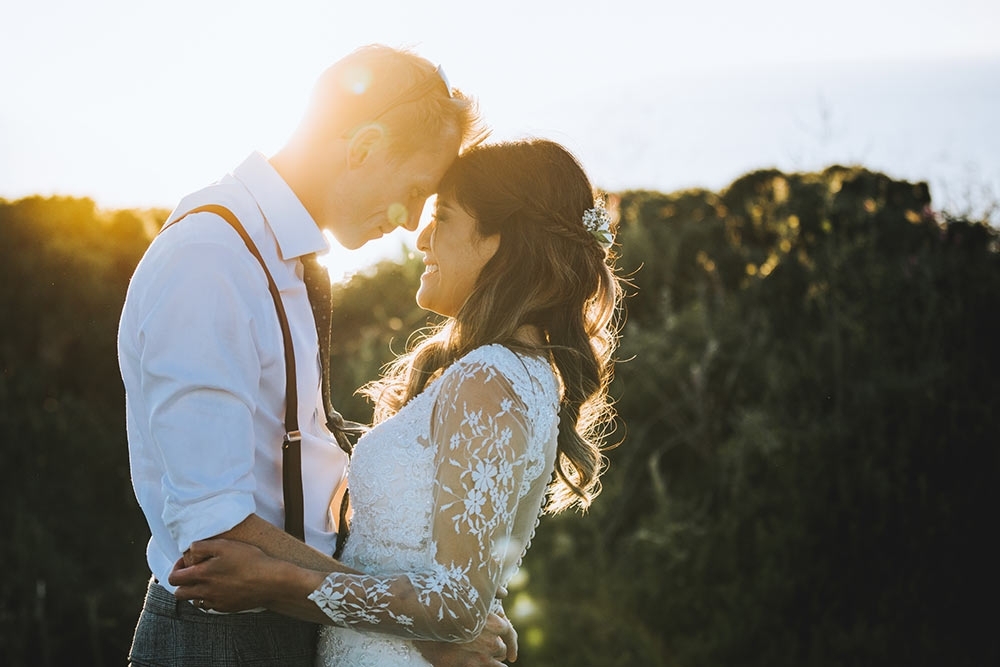 Grant Lampard
---