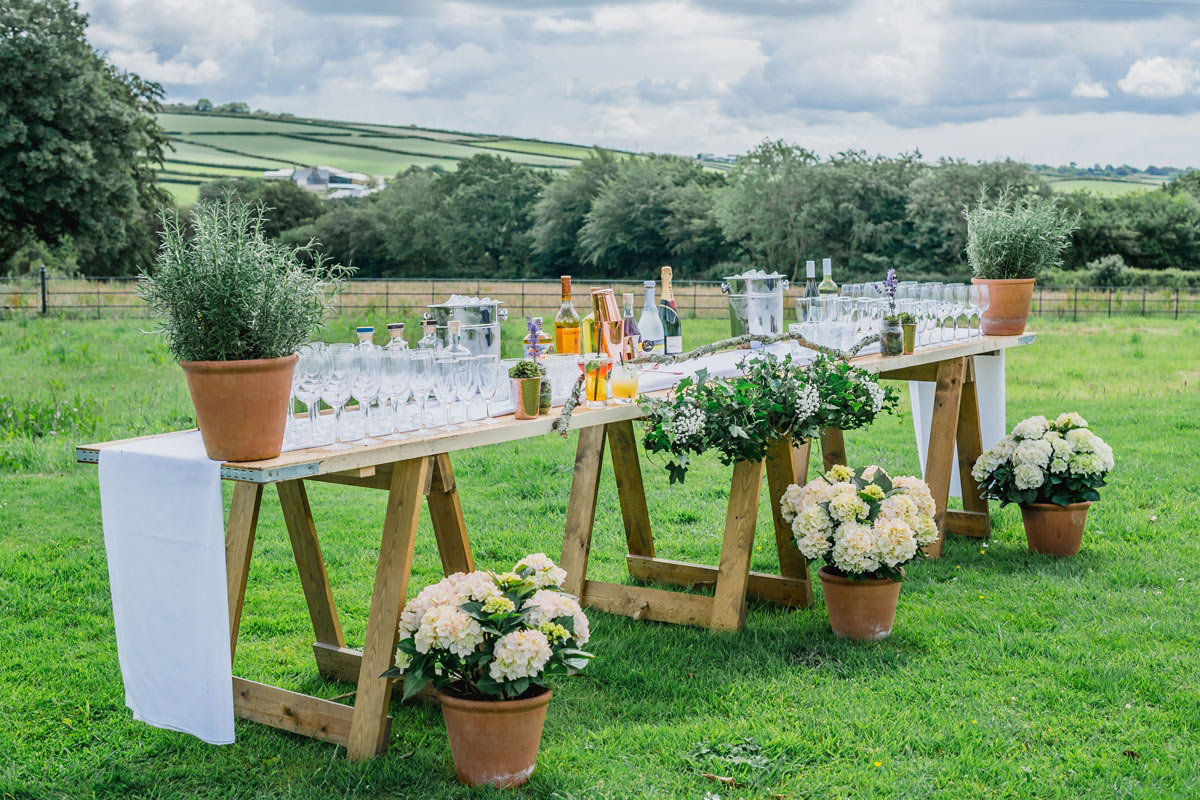 Fabulous floristry at Trevenna
Article Published: Thursday 8th August, 2019 - 7:45pm
---
Inspired by the natural garden and Trevenna's stunning countryside surrounds, this shoot beautifully captures the rural venue's wild charm by bringing the outdoors in to showstopping effect.
Making a focal point of the bar by draping it in hanging salvia, catnip, and various foliage, the look was lightened by the inclusion of white hebe, astilbe and gypsophila, which created further striking contrast to the wood cladded bar frontage.
Meanwhile, the floral arrangement adorning bar was a heavenly mixture of scented lavender, delphiniums, lupins, poppy seed heads and navelwort that combined for a decadent sweet scent and rich tones further accentuated by a feature wall comprising hanging mini bouquets of asparagus fern, lavender and gypsophila.
Every feature hosted floristry of some sort: the blackboard boasted rustic foliage including ivy and and eucalyptus, with a hint of purple from the eryngium (sea holly), the great glass back drop of the stairs were complemented by hanging flowers and foliage that appeared almost to be floating and the table was decorated using 'woodland finds' such as a long lichen-covered branch and pretty little jars and copper pots topped with bun moss to complete the look.

Flowers: Arterm Florum by Marina Law
Food & drink: Trevenna
Photography: Laura Buffery
---