The Devon Edition of Wed Magazine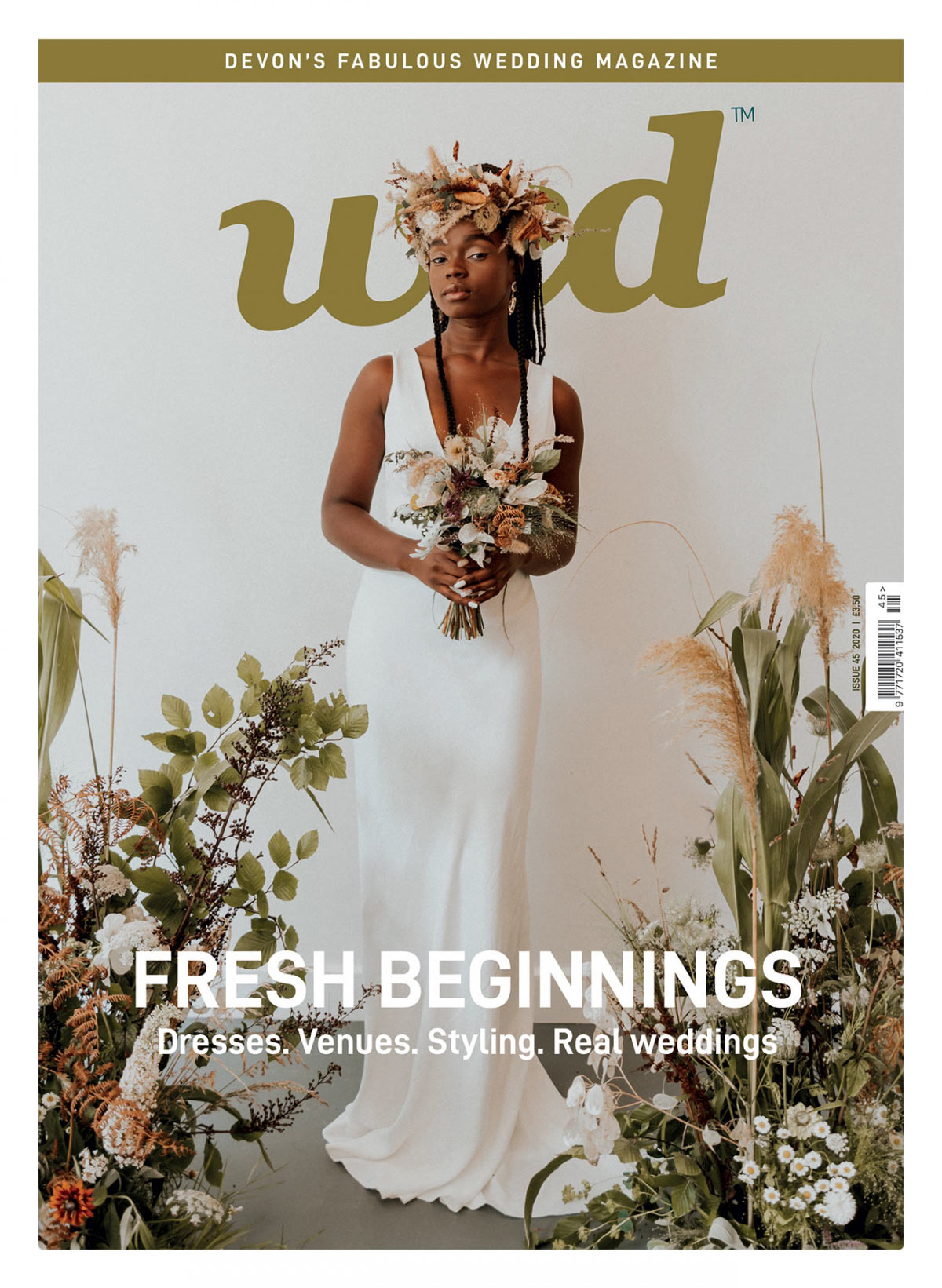 Devon Wed Magazine - Issue 45
LET'S GET MARRIED!
Whether you're newly engaged – congratulations! – or planning your long-awaited big day, I'd like to welcome you to the new issue of Wed Magazine. We're here to provide some joyful escapism during these uncertain times. From planning advice and Devon's finest venues to styling inspiration and aww-inducing love stories, these pages are designed to kickstart the planning process while celebrating the love that you've found and stirring excitement for the festivities that lie ahead. If anything, the dark days of the Covid-19 pandemic have reminded us just how important a sense of togetherness is – and how sweet that day will be when your family and friends can gather to celebrate love and life once again.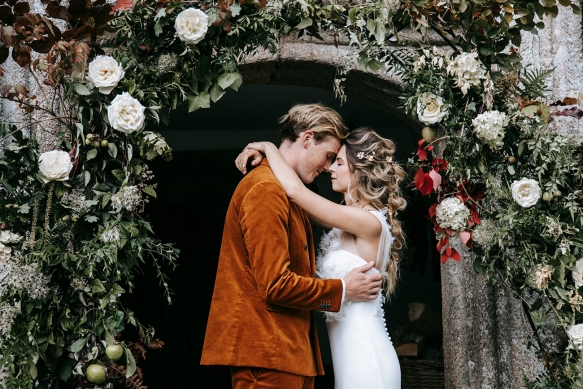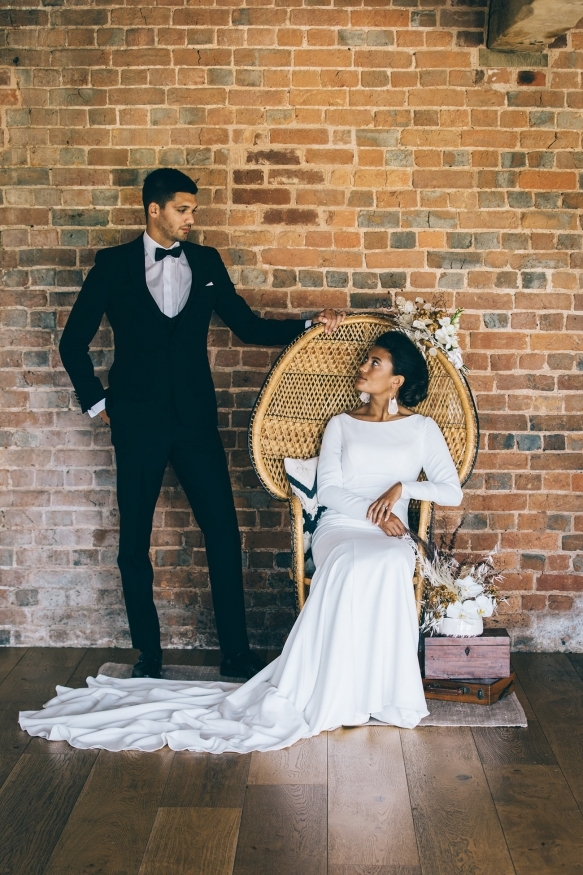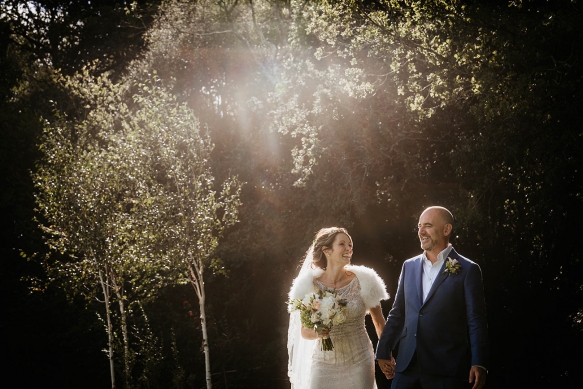 While it's been a turbulent time for both couples and the wedding industry, the gloom has been punctuated by some beautiful weddings here in Devon. In our feature, 'Love Wins!' three couples share the stories of their scaled-down – but so-stunning – wedding days. And if you're considering an intimate wedding, then turn to our feature 'Micro Magic'. As well as top tips from the experts, we hear from two couples who reveal why they chose a small-scale celebration.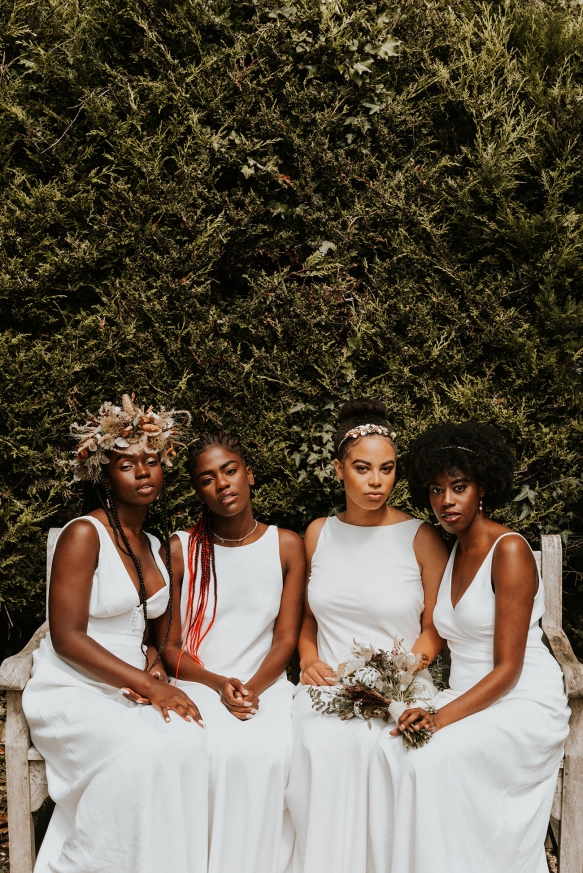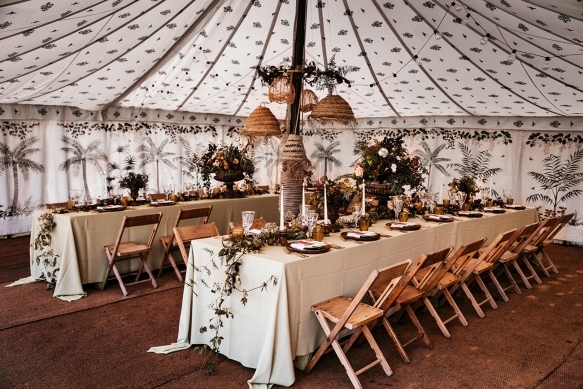 One of the most exciting jobs on your planning to-do list is undoubtedly the quest for your dream dress. Finding it should be such a standout moment – and we're so proud here at Wed to showcase not only the county's most incredible bridal wear, but also some truly special boutiques where expert advice comes with wonderfully warm service. Whether your vibe is minimalist or 'more is more', you'll find some super-chic gowns in these pages, from stylishly pared-back styles in 'Minimal Luxe' to dazzling details and statement sleeves in 'Something New.'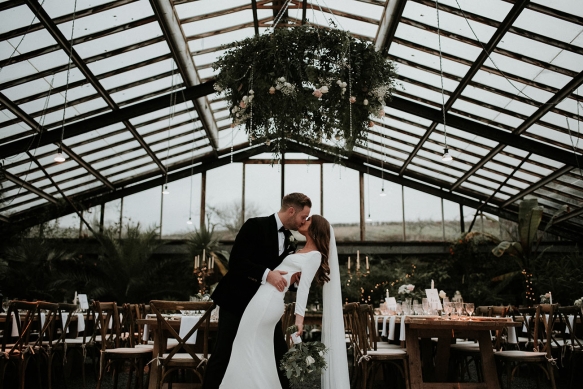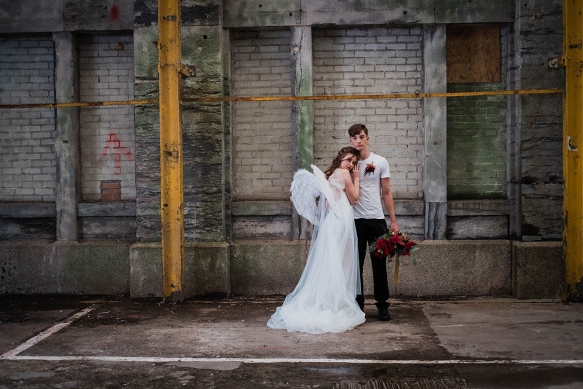 There are more stunning fashions for brides and grooms – alongside luxe boho-chic styling – in 'Modern Love', while 'Once Upon a Dream' presents dreamily ethereal wedding inspiration with a modern pre-Raphaelite twist at new wedding venue, Hareston Manor. More joy-filling content comes in the form of 'Love Conquers All', a creative and romantic take on 'Romeo and Juliet', while 'Shape of our Love' combines a carnival of colours, flowers and geometric design for a vibrant tipi celebration.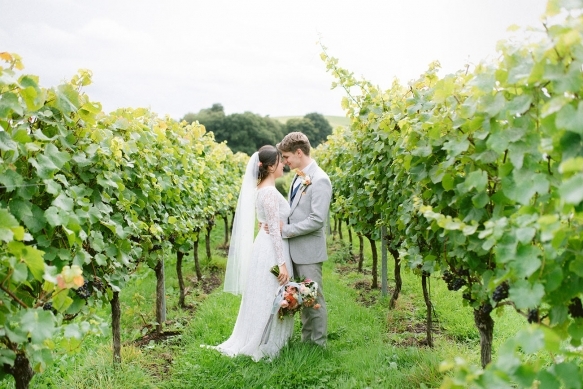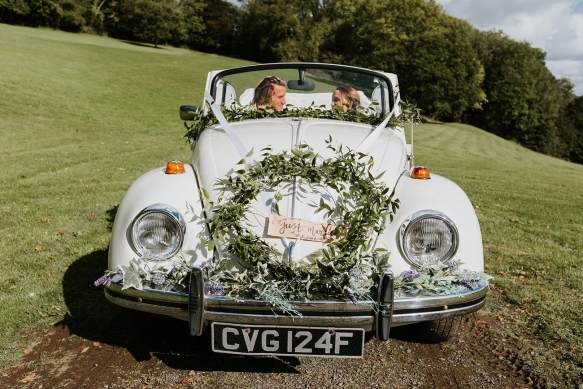 You'll also find top planning tips, the secrets to a stress-free hen do and send-off ideas for an unforgettable exit as well as real wedding stories from the flower-filled meadows of north Devon to the sandy shores of the South Hams.
I hope these pages leave you with flutters of excitement for the days to come. Curl up with a cuppa and enjoy!
Rebecca
STYLE
18. WRITTEN IN THE STARS
Starry-eyed details for an out-of-this-world wedding
20. MINIMAL LUXE
Simple and sophisticated gowns for a standout modern wedding
26. MODERN LOVE
Bold silhouettes, black tie style and boho accents equal cutting-edge cool
32. WED'S WISH LIST
Dream dresses, head-turning accessories and so-stylish shoes
36. SOMETHING NEW
Our favourite fashions for modern brides
56. LOVE CONQUERS ALL!
'Romeo and Juliet' inspires a wedding rich in colour, creativity and romance
62. WORKING THE GROOM
Style tips for the man of the moment
65. WED'S HIP LIST
Fresh, fun and fabulous ways to style your day
69. ONCE UPON A DREAM
A modern take on pre-Raphaelite style for a gorgeously ethereal celebration
90. SHAPE OF OUR LOVE
Dazzle your guests with bright hues, geometrics and oodles of foliage and flowers
FEATURES
6. LOVE WINS!
Three couples share their post-lockdown weddings in Devon
46. YOUR PATH TO HEN ZEN
How to steer clear of the classic hen party pitfalls
50. RULES OF ENGAGEMENT
Creative design meets customised touches in these covetable engagement rings
52. WHAT'S IN A NAME?
Confused about changing your name after marriage? We look at your options
76. OUR WANDERLUST WEDDING
Inspiration for infusing a special country into your celebration
82. END ON A HIGH
Spectacular send-off ideas for an unforgettable exit
85. A NEW DAWN
The experts look at the future for post-pandemic weddings
95. WED'S VENUES GUIDE
The ultimate guide to Devon's finest wedding venues
108. MICRO MAGIC
Inspiration for a wow-worthy micro wedding from experts and newly-weds
REGULARS
10. BRIDAL BUZZ
What's new, what's hot, what's on
117. GOT WED
Newly-weds share a glimpse of their day
146. NOTES ON A WEDDING
Top tips for your planning pleasure
Editor
Rebecca Matthews
Deputy editor
Lucy Higgins
Chief features writer
Hannah May
Contributors
Elizabeth Chester, Jennifer Granlund, Rebecca Green, Christine Jensen, Jessica Kearney
Design
Matt Sanwell, Design UNLTD
Advertising and Management
Brendan Sleeman
Distribution
Jenna Matthews
Finance
Morwenna Matthews
Publisher
Wed Magazine
28 Reens Crescent
Heamoor
Penzance
Cornwall
TR18 3HW
01736 331456
wed@wedmagazine.co.uk
wedmagazine.co.uk
Print
Deltor Communications Ltd
Cover image
Photography Hannah Barnes hannahbarnesphotography.com
Dress Charlie Brear, Lovely lovelybridal.co.uk
Location Higher Holcombe higherholcombe.co.uk
Hair Natalie Nichols Bridal instagram.com/natalienicholsbridal
Make-up Sophie White sophiewhitemua.co.uk
Earrings Peacock & Pearl peacockandpearl.co.uk
Model Mahalia Sobers, Gingersnap gingersnap.co.uk
Wed

Directory

All you need from the finest wedding suppliers in Cornwall and Devon