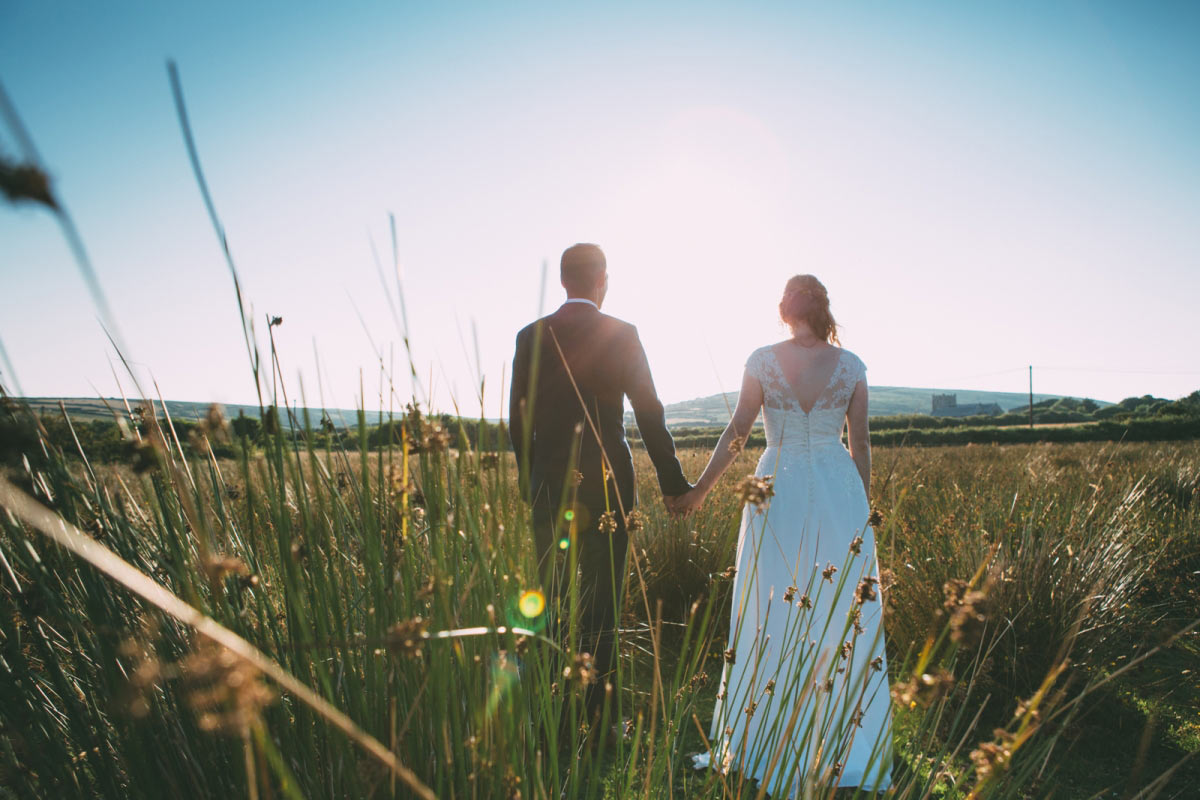 Coronavirus and weddings: your questions answered
Article Published: Thursday 19th March, 2020 - 12:01pm
---
Please be aware that, while we will update this post with new
details
when they become available, as this is a fast-changing situation, for the most up-to-date information please visit the Government's advice website here:
gov.uk/coronavirus
-Will my wedding go ahead this year, 2020?

Firstly, it depends on when and where your wedding is. If it's very soon, almost certainly no, thanks to restrictions on gatherings and travel amongst other issues. We are currently in a situation where leaving the house is only permitted in very limited circumstances, and weddings and social gatherings of more than two people have been banned, for at least the next three weeks. After that, the restrictions may change daily so make sure you stay up to date on Government advice here:
www.gov.uk/government/topical-events/coronavirus-covid-19-uk-government-response
If your venue is after this three-week period and you want to plan to go ahead (if possible), bear in mind that there may still be travel restrictions in place, and you'll potentially be putting people at risk of contracting or spreading the virus. If you're adamant then make sure you speak with your venue to come up with a very robust hygiene plan, which must include an isolation room if anyone starts to experience symptoms. You will need to contact guests who plan to attend, to find out if they have been in touch with anyone who tested positive for Covid-19 or if they have been to any of the highly infected countries or areas in the past 14 days, in which case they won't be able to attend. Follow the NHS guidelines here:
nhs.uk/conditions/coronavirus-covid-19
If it's any later in the year, it's still a case-by-case situation. The first thing to do is contact your venue and insurance provider, if you have one. Your venue will be able to talk you through their terms and conditions, cancellation policies and current operating plans, but will also be able to potentially give you options for getting married at a later date. Remember, they won't want to see your wedding cancelled either, and will work with you to come up with a solution that sees you still be able to have the wedding of your dreams.
-Will my wedding go ahead next year, 2021?
In a nutshell, there's no reason at the moment to suggest it won't. This is obviously an unprecedented situation but indicators suggest that the current restrictions won't last more than a few months, meaning that by this time next year, the restrictions on travel, gatherings and social distancing will have been lifted. Our advice here is to touch base with your venue (if you've already booked one) and make it clear you're still hoping to go ahead; this will help them plan for your wedding. Keep calm, keep planning and keep the lines of communication open should anything change.
-When should I make a call on my wedding?
This all depends on when it is. If it's in the next two months, the sooner the better, and if you decide to go ahead, make your guests aware that this may change as the Government advice changes. Already, in less than a week, we have seen a total ban on weddings and social gatherings of more than two people, so you'll need to keep an eye on when this restriction is lifted. If your wedding date is in the summer, don't be rash to cancel, but instead contact your venue and talk through the options with them. You might find they offer you a date later in the year that you're more comfortable with, or that they're very happy for your wedding to go ahead and already have contingency plans in place.
-What happens if I cancel?
These will come down to individual circumstance, and obviously this is an ever-changing situation. However, our main piece of advice here is to contact your venue and suppliers to talk through your thoughts and plans before you make the decision to cancel. Many venues are working with couples to offer them alternative dates, or a change of type of wedding (for example, an elopement or smaller room if you're now planning for fewer guests to attend).
If your wedding venue is available and willing to accommodate you but you choose to cancel, you may forfeit your deposit; check the terms and conditions of your contract. What we can't stress highly enough here is to have a conversation. Everyone is dealing with this unprecedented situation the best they can, and communication is key here.
-What about wedding insurance?
If you have already taken out wedding insurance, check what the terms state and contact your provider to confirm exactly what is covered. Some policies will cover for a cancellation under any circumstance, some will cover changes in circumstance due to Coronavirus, and others may have much more restrictive policies. This will also be dependent on whether the government bans gatherings in the near future.
If you don't already have wedding insurance, be aware that some providers have stopped offering new policies, or have exclusions specifically relating to the virus. John Lewis, for example, says: "We have currently suspended new applications for wedding insurance while we assess the impact of travel and public health advice around coronavirus. If you are an existing customer, we can assure you that your policy remains in place and unchanged."
-What happens if my wedding venue cancels?
Your venue may feel it's unable to fulfil your booking, due to safety concerns, Government advice or that they have to self-isolate. If it's in the next three weeks, it will be forced to cancel. You clearly cannot force them to accept your wedding booking, but ask them if they would be willing to offer you an alternative date or a change in function (for example, have your ceremony elsewhere but reception at the venue or vice versa). Depending on the circumstance, discuss refunds and whether they may be able to recommend a similar type of venue if you're open to exploring that option.
-Postpone, don't cancel
This is the best piece of advice we can give you. You've already done the hard work planning your wedding; you've researched, garnered opinions, found the suppliers you want, started thinking about flowers, dresses, photographs, cake… You don't need to give up on your dream wedding because it can't go ahead on your scheduled wedding date.
The first step here is to discuss it with your venue, and ask what future dates they have available that you could have for your wedding. Ask for more than one date, then contact your key suppliers (such as photographer, hair and make-up artist, etc) and ask which of these dates they'd be free. A
Doodle poll
can be really useful for this. Your guests will understand that it's a fluid situation that's changing all the time, so giving them notice that the wedding won't happen on the original date but that you'll be in touch when you have more details will be enough.
-Will I be able to go on honeymoon?
Of course, we're going to say it depends on where and when. Travel outside the UK is almost impossible at the moment, with all non-essential travel banned. If you are due to travel to an area where the Foreign and Commonwealth Office has advised against 'all but essential travel' or 'all travel', you won't be insured (and it's not a good idea!). Follow the Government advice regarding travel here:
gov.uk/guidance/travel-advice-novel-coronavirus
In terms of travel insurance, be aware that with Coronavirus now considered a 'known event' after the World Health Organisation declared it a pandemic on 11 March 2020, you won't be covered for any losses as a result of Coronavirus for trips booked after a certain time and date; for example with Admiral Insurance this is 7.30pm on 17 March 2020. This is because your travel insurance excludes cover for anticipated events. If you already have insurance, contact them and ask what's covered if you decide to travel, and what's covered if you decide not to. There's more information about the countries the Government is advising against travel to, and your options for postponing or cancelling a trip here:
abta.com/news/coronavirus-outbreak
Please, please contact us if you have any other questions or concerns not covered here, or to discuss the circumstances around your wedding. We have a big network of industry professionals at our fingertips and can advise on who to contact or what steps to take in this unprecedented time. Email us on wed@wedmagazine.co.uk or call 07765776088 and together we will do our very best to help you gain some clarity or make decisions about your wedding. Team Wed x
---