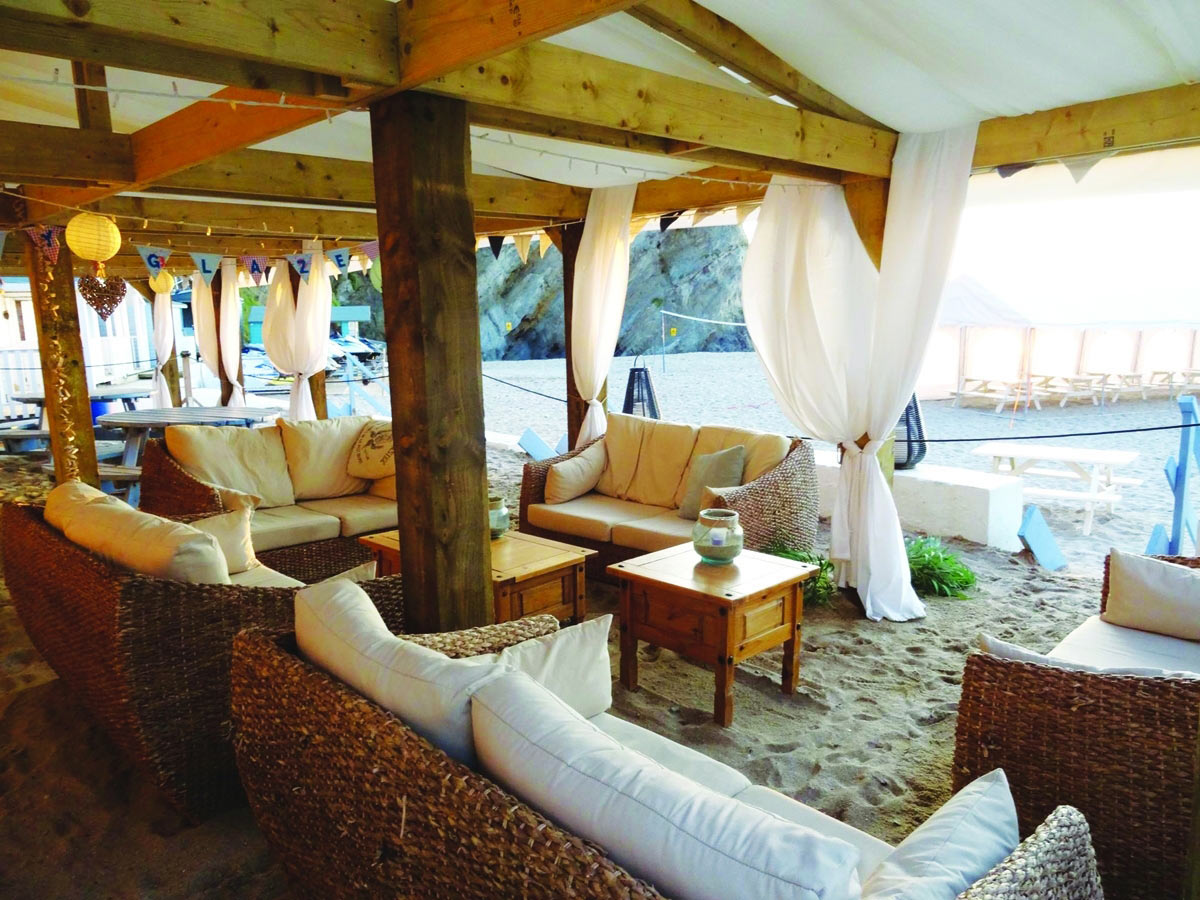 Brand new Beach Lounge at Lusty Glaze
Article Published: Thursday 6th April, 2017 - 7:19pm
---
The silken sands, Atlantic rollers and stunning sunsets of Lusty Glaze have, unsurprisingly, proved an alluring formula for couples seeking a beach wedding in Cornwall. And there's now another enticing feature to add to the venue's delights: a dedicated Beach Lounge.
Cornwall's very first beach lounge comprises a dreamy undercover space with its own private bar, fairy lights and beanbags, making it the perfect spot to chill out to the sound of the breakers. There are no windows, allowing the sea breeze to stir your senses; what's more, you can feel the sand between your toes without having to brave the elements or evening chill, thanks to the heat lamps and roof.
Music can be played in the fully licensed lounge so you can take the party outside and dance on the sand. Whether you choose it as the setting of your early evening drinks and first dance or a place to gather for piping hot pasties at the end of the night, it's an unfeasibly romantic spot to spend cherished moments of your day.
01637 872444
www.lustyglaze.co.uk
---